Hello Griffinites,
We have an amazing Finishing School Live planned for you today! Head over to our website an click AGTV to watch our live show at 12pm Eastern. We will be showing you how to work with the Wishing Well Finishing School Craft Box along with the Wishing Well Double Sided Cardstock and Wishing Well Embellishments. Wishing wells are thought to be associated with good luck and fortune, so our easel cards are the perfect thing to send to your friends, family and loved ones.
Join us in just 2 short hours for a fun filled and inspiring craft show.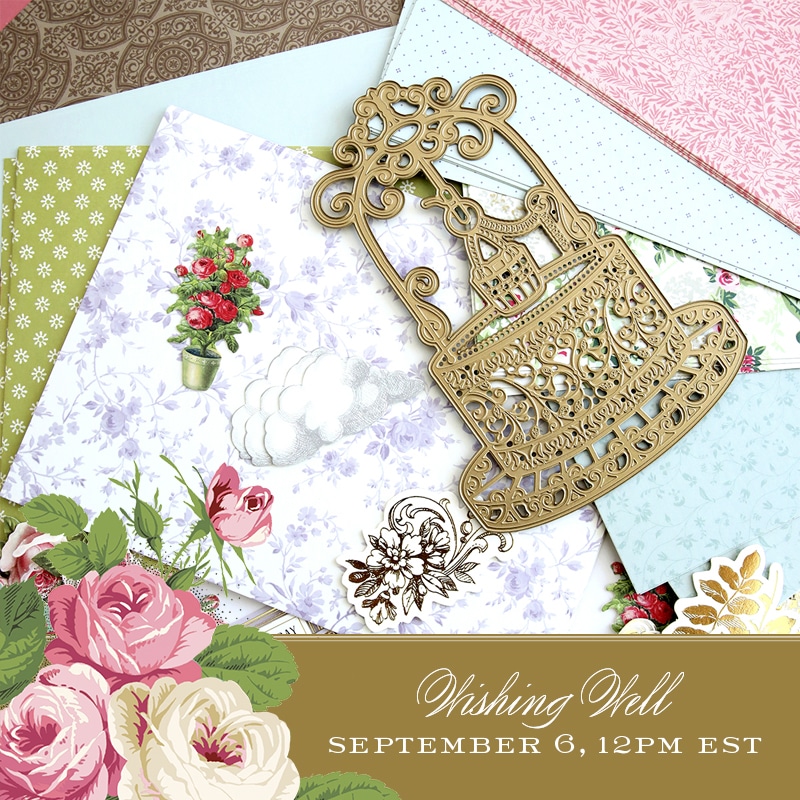 We will make 3 gorgeous projects: a beginner, intermediate and advanced project. There will be giveaways, including a spot at our incredible Create 9 event this November. Meet a special guest, a member of our Griffinite community and so much more. AGTV is the place to be for all craft lovers; we have tips, tricks and techniques to inspire you. There are brand new, sneak peek items that you can get before anyone else! We love getting to be with you during our interactive shows. If you can't make it, you can always watch at your leisure here.
Xoxo,
Anna