Hello crafters,
Spooky season is in full swing and the amazing Simply Rocking Pumpkin Card Making Kit is just the thing for sending fall, harvest and Halloween greetings. Everything you need to create 12 rocking pumpkin cards is inside including card bases, the rocking mechanism, double-sided pumpkin layers, embellishments, sentiments and more. If you don't have this wonderful kit, then you can get it on sale on our website this week. Today, we are going to show you how to make the most fantastic layered card.
Let's get to rockin'!
Fold one of the card bases, and form the rocking mechanism into an "M" or "W".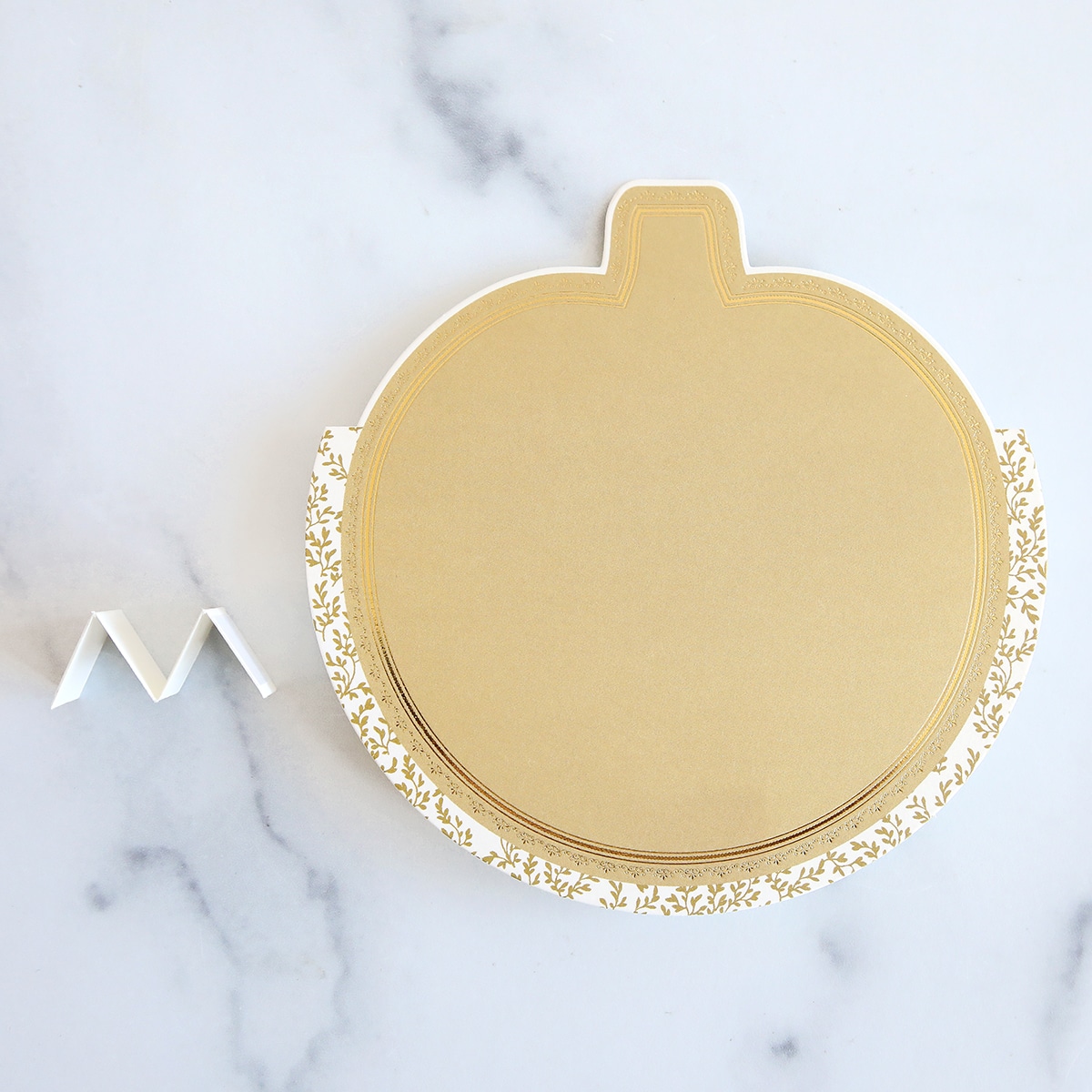 Attach the mechanism to the middle, bottom of the card.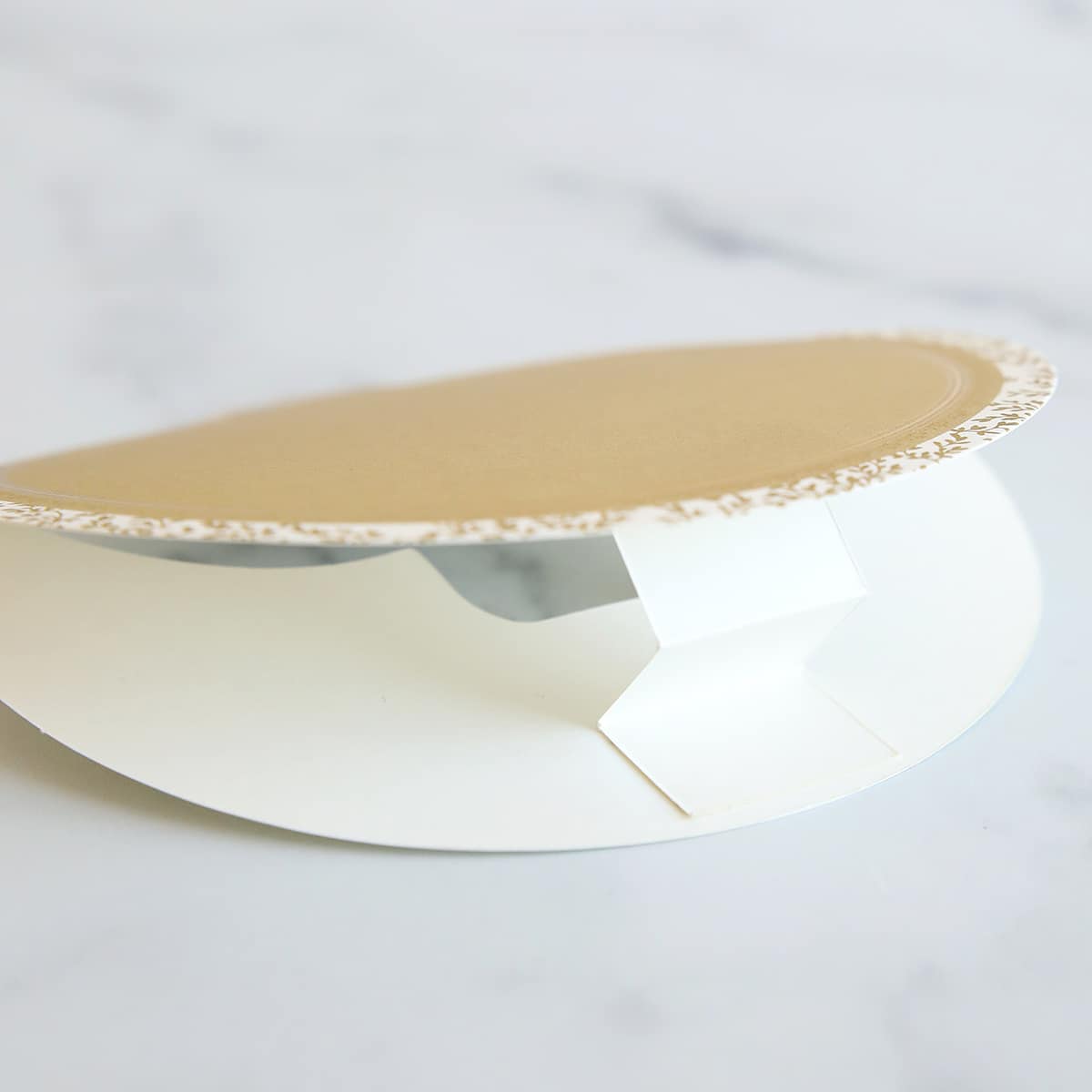 Attach one of the pumpkin layers with foam adhesive, and get ready to add a second one for added weight and depth.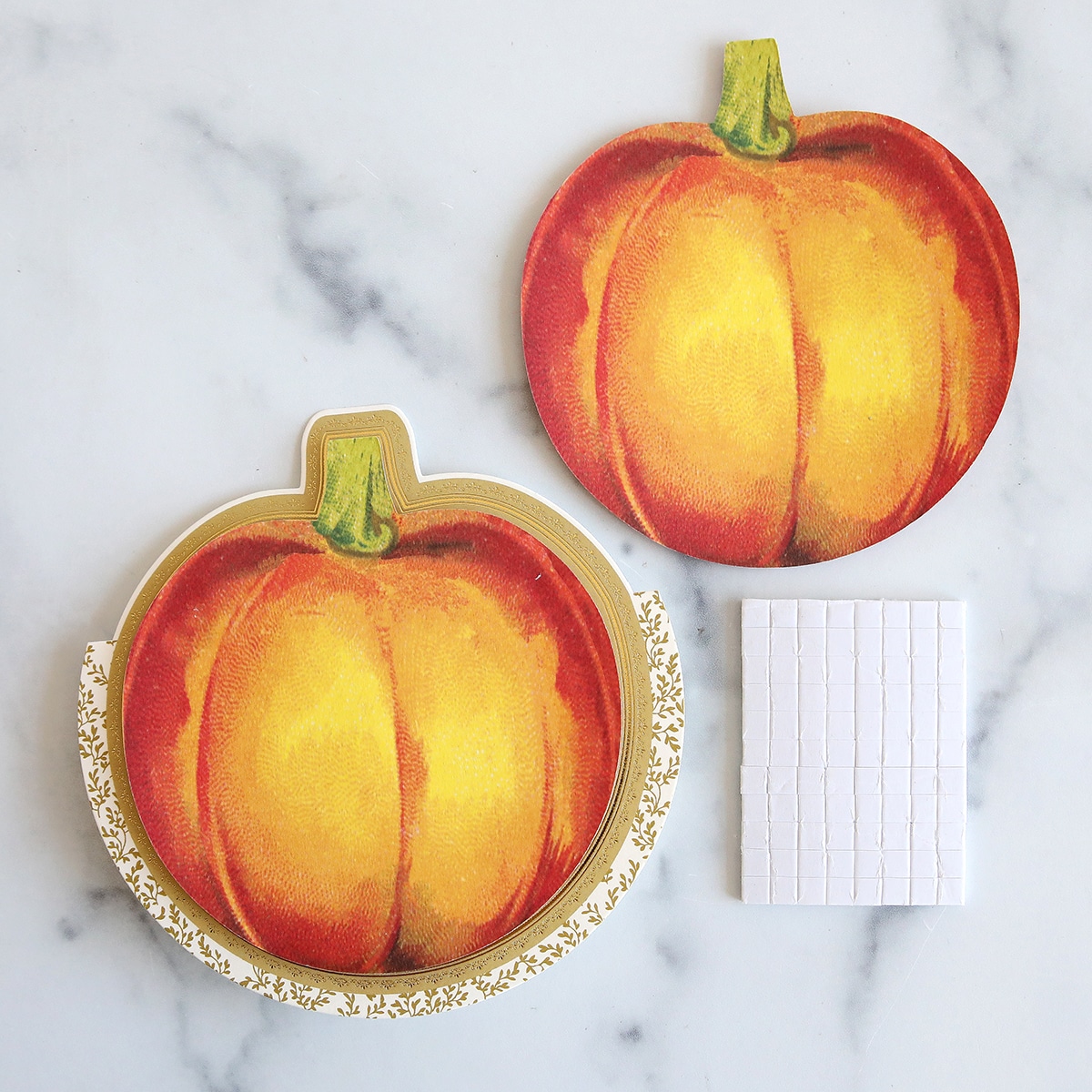 Now, your rocking card has 2 pumpkins!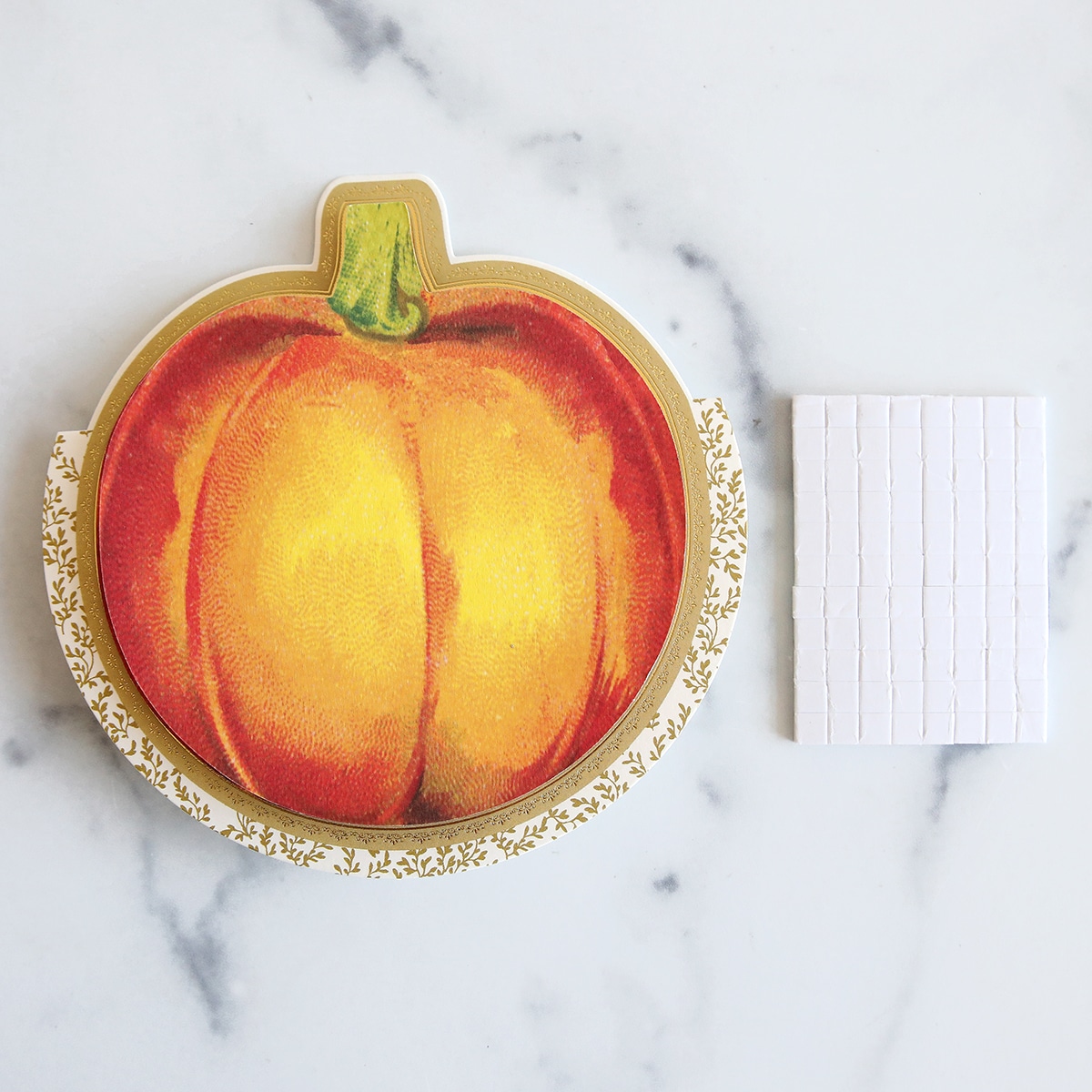 When adding embellishments, it is important to make sure that you are creating balance so that your card rocks properly.
Here we concentrated embellishments in the middle.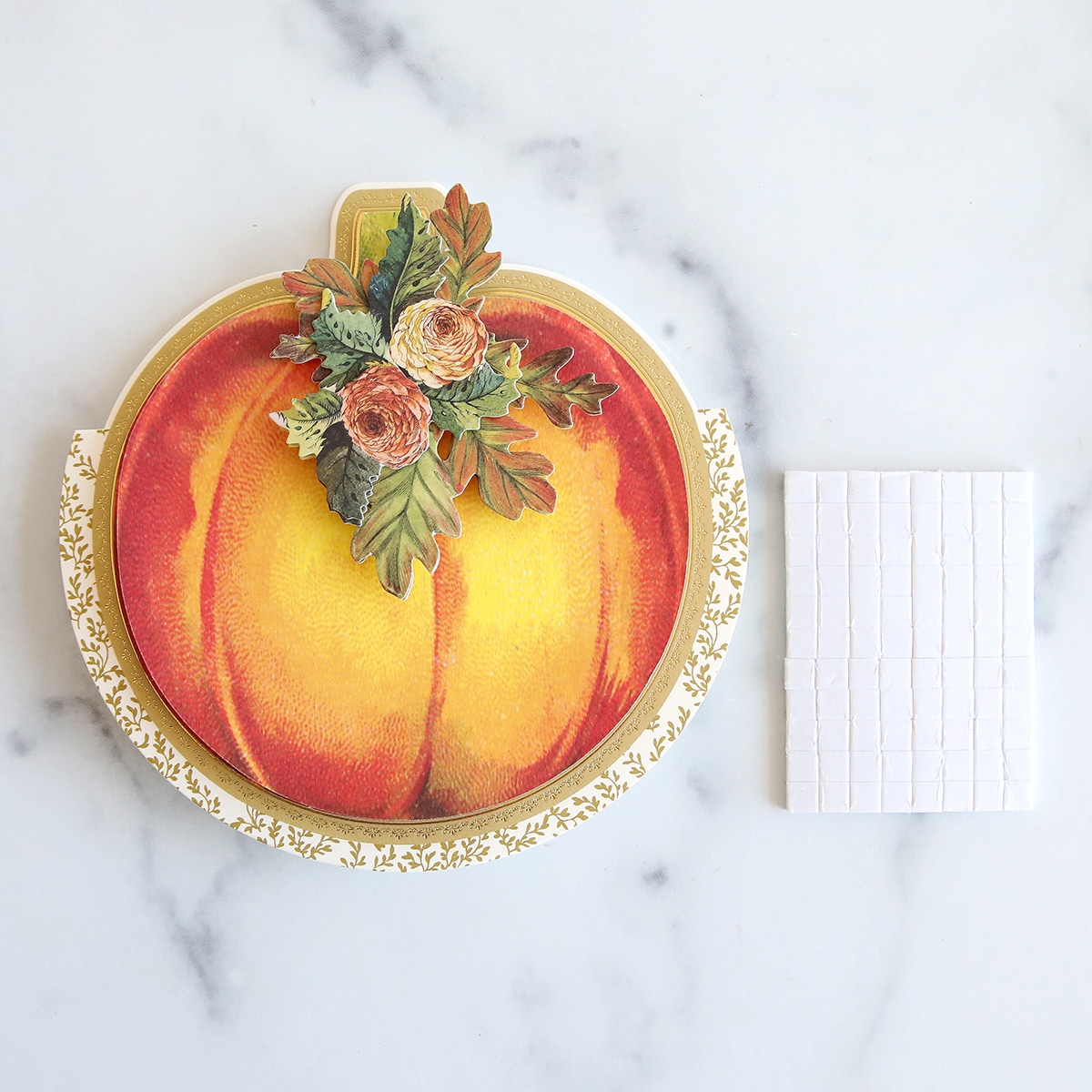 A golden leaf embellishment and a Have a Happy Halloween Banner Sticker from the kit complete our rocking card!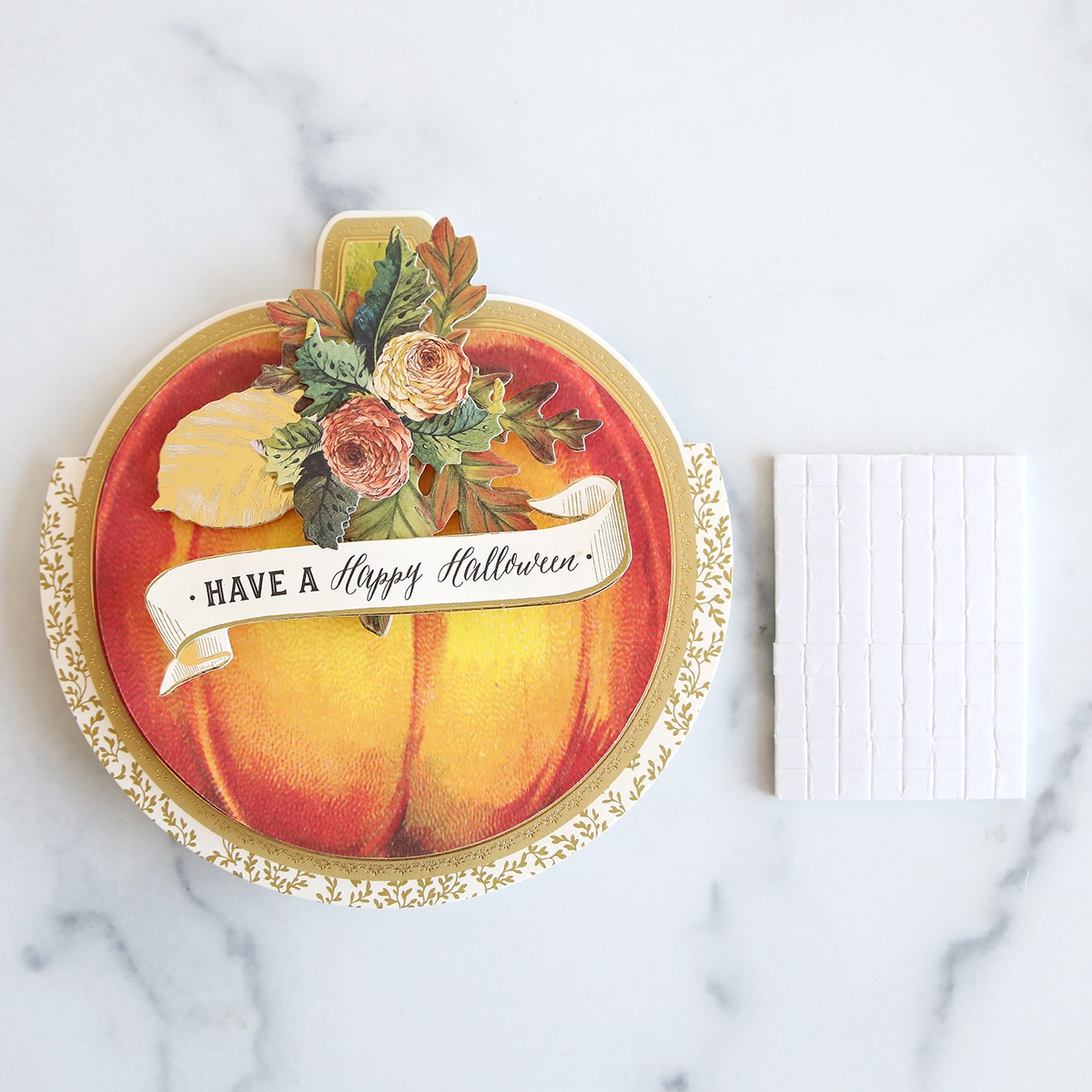 Your spooktacular card is ready to send! Who do you need to say hello to this season? We know that they are sure to enjoy a card from the Simply Rocking Pumpkin Card Making Kit!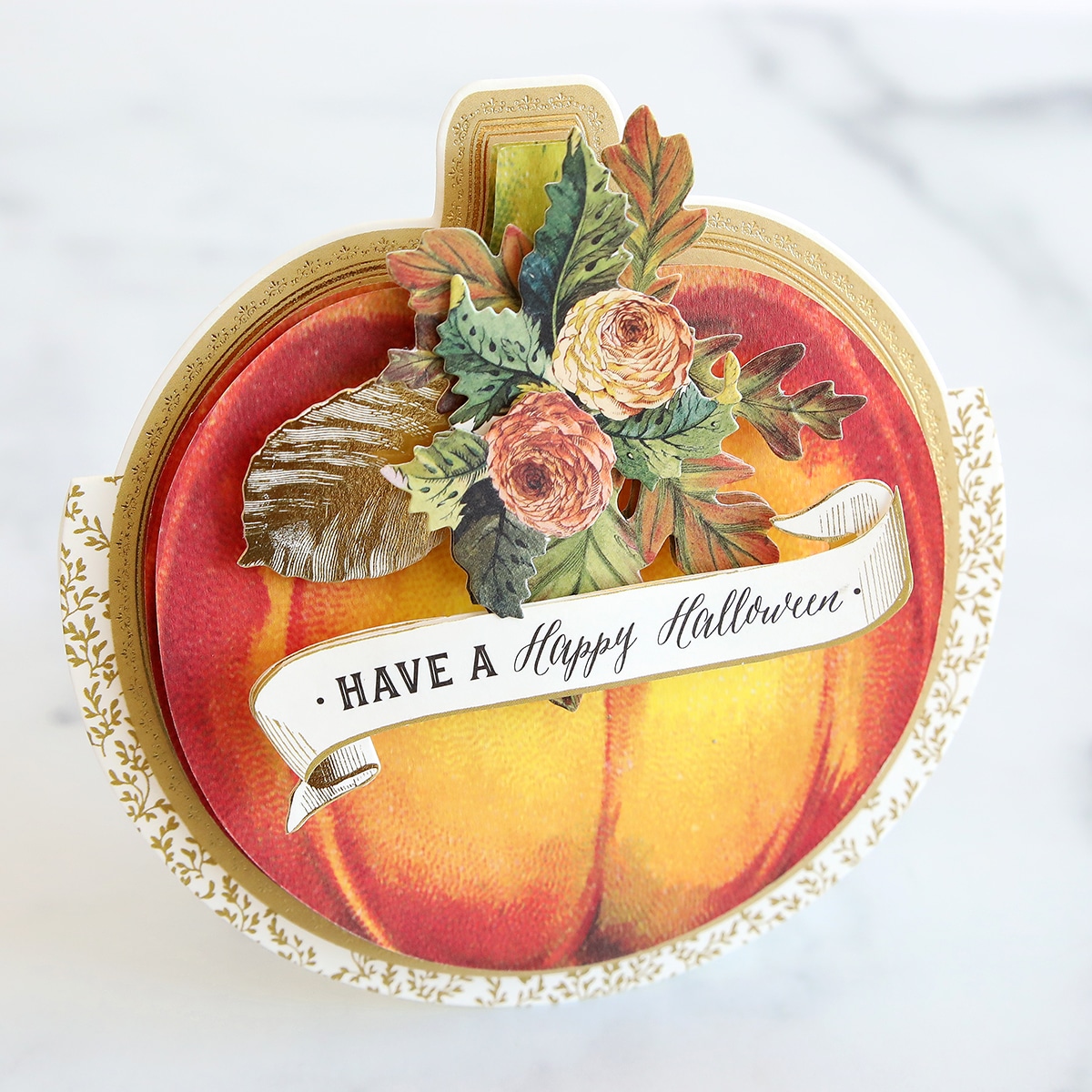 This purple and black pumpkin is a fun one to make and send!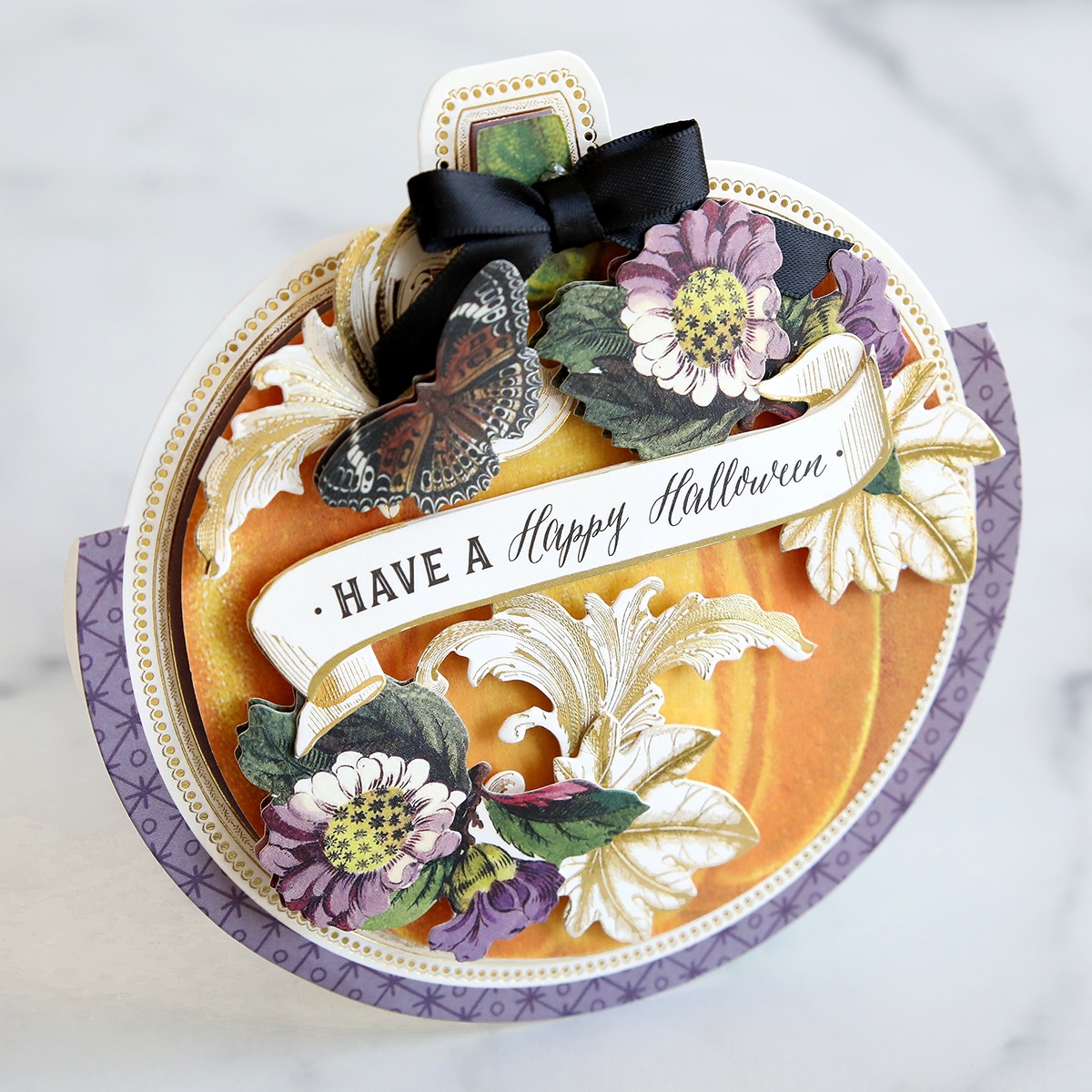 We love a pumpkin with a flower crown!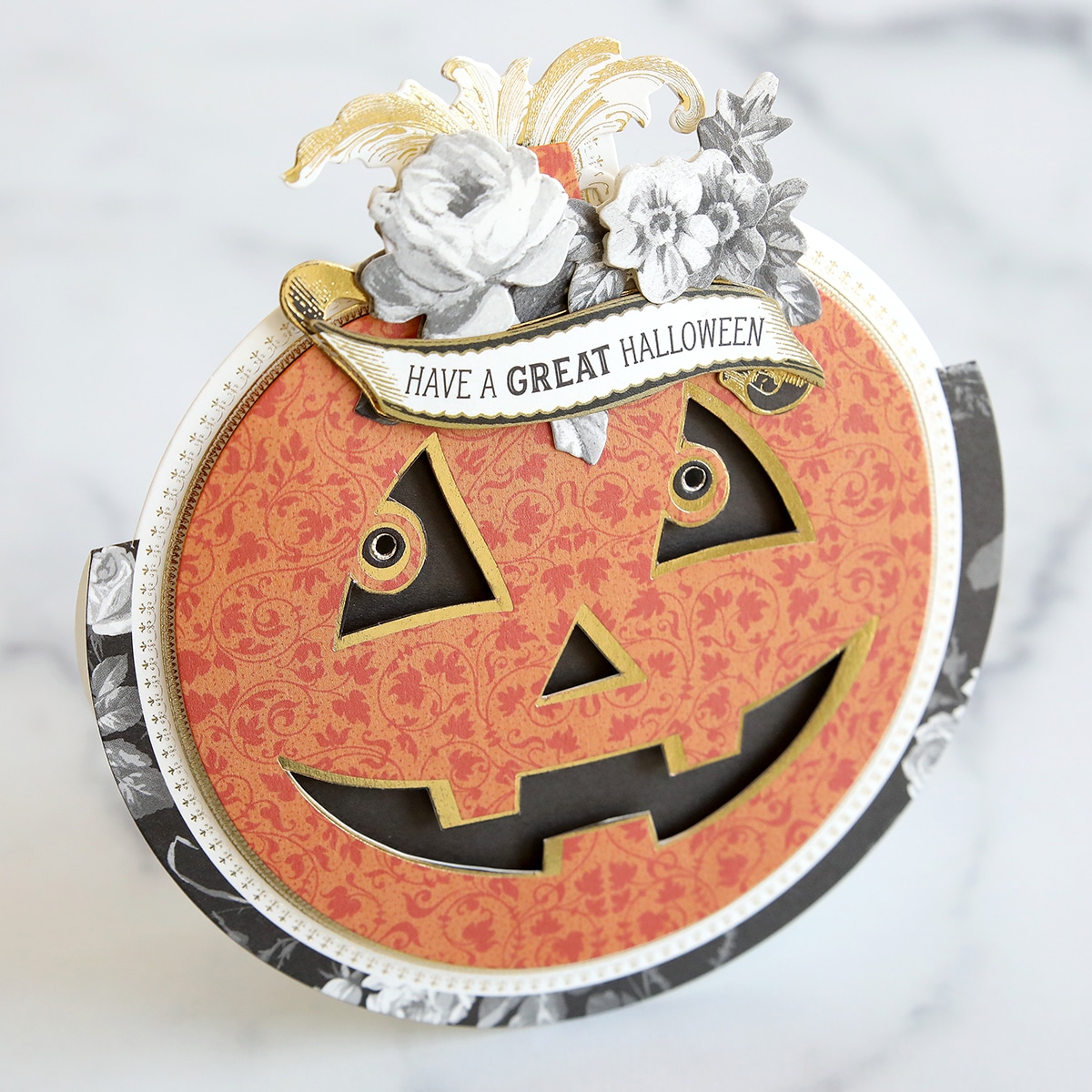 Make decorative cuts in your pumpkin layer to reveal the pattern underneath.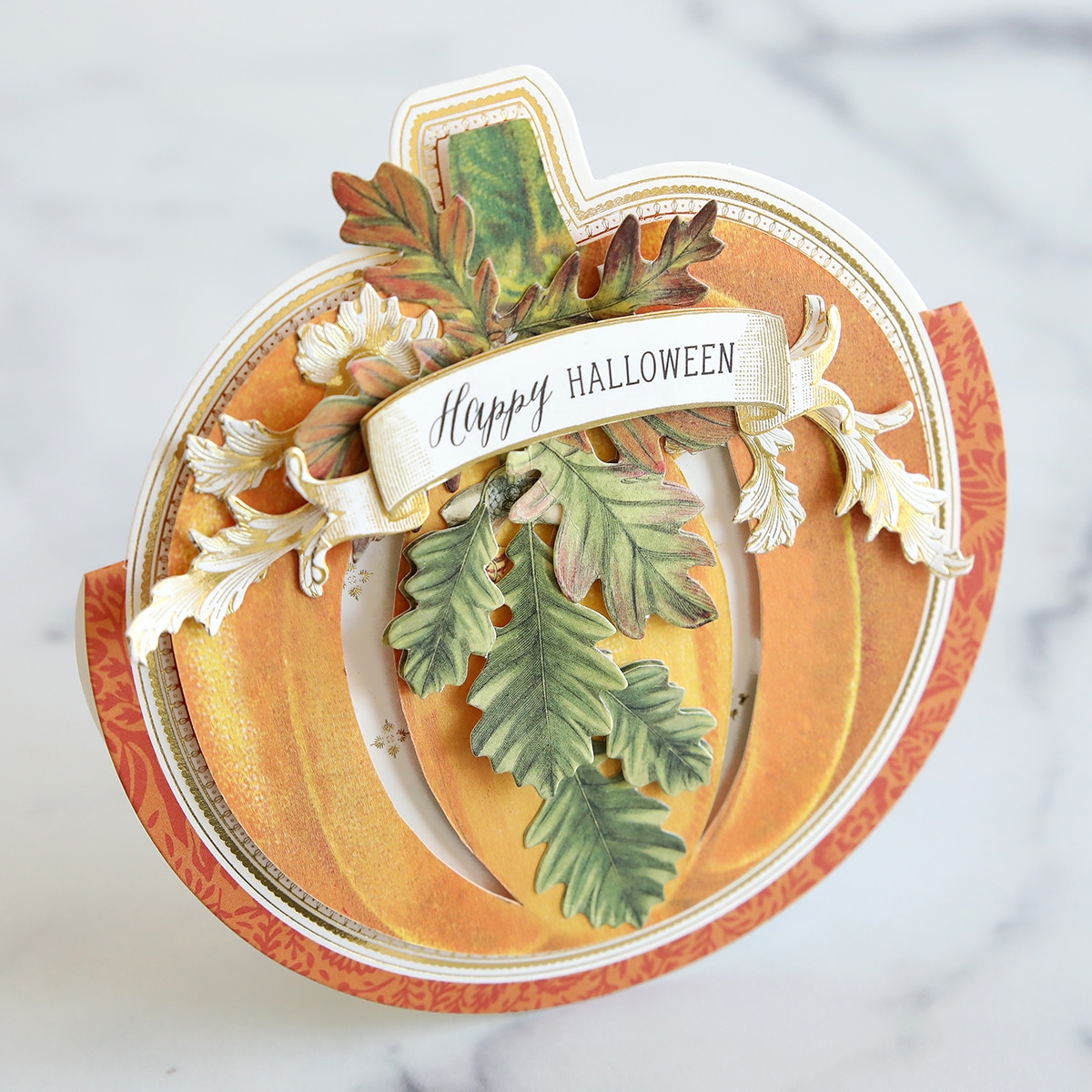 Create a jack-o-lantern by cutting out the eyes, nose and mouth of an additional pumpkin layer.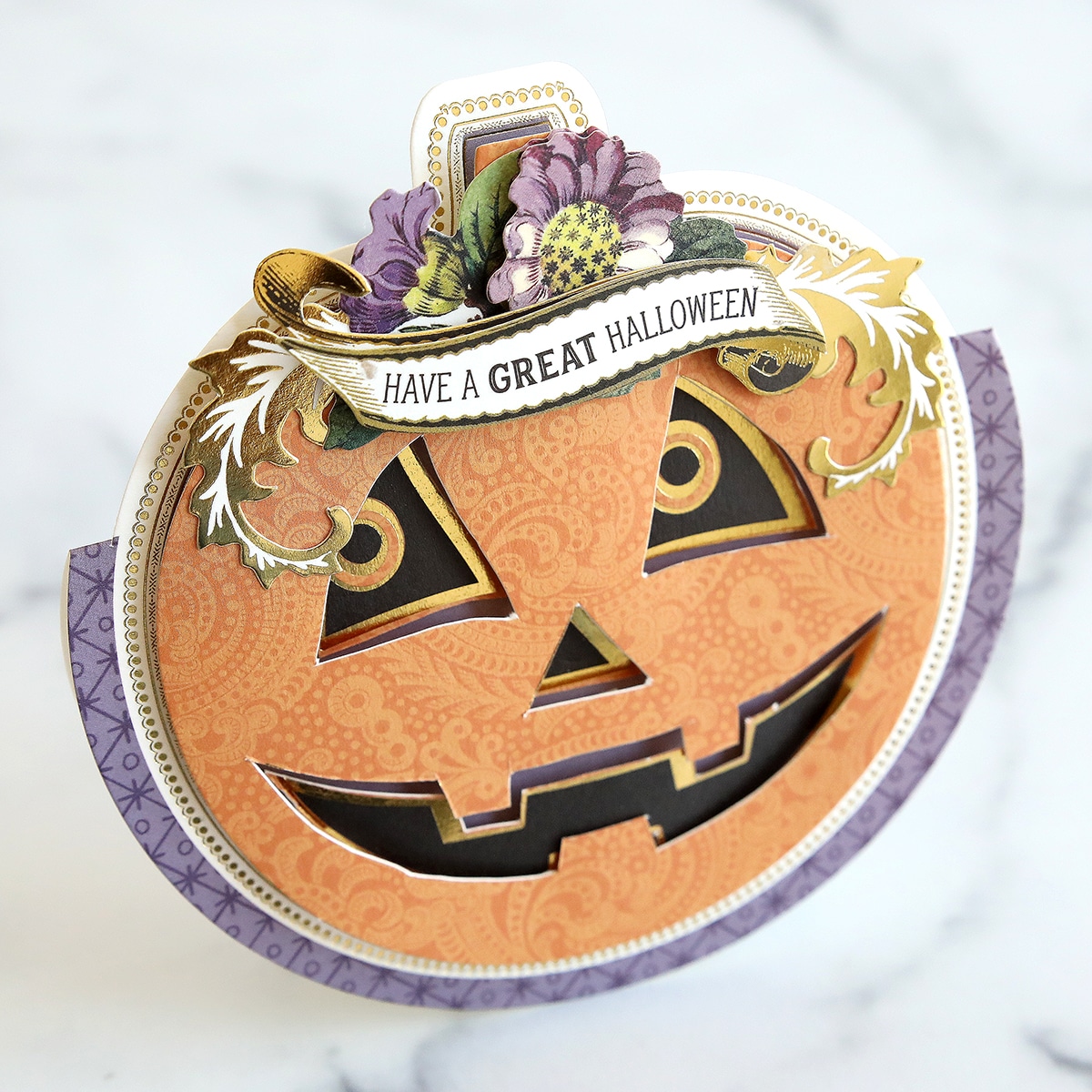 You are sure to have a great time making all 12 rocking pumpkin cards in this kit. Spend an enjoyable afternoon mixing and matching the cards, layers and embellishments until your heart's content. Access this tutorial for the next week, and get an all access pass to all things Anna Griffin with an AG Membership. We look forward to having you in our community. Tomorrow, October 1th is our next AGTV show! Meet us at 12pm EST on www.annagriffin.com/agtv for an hour long show with all things pink. We look forward to seeing you!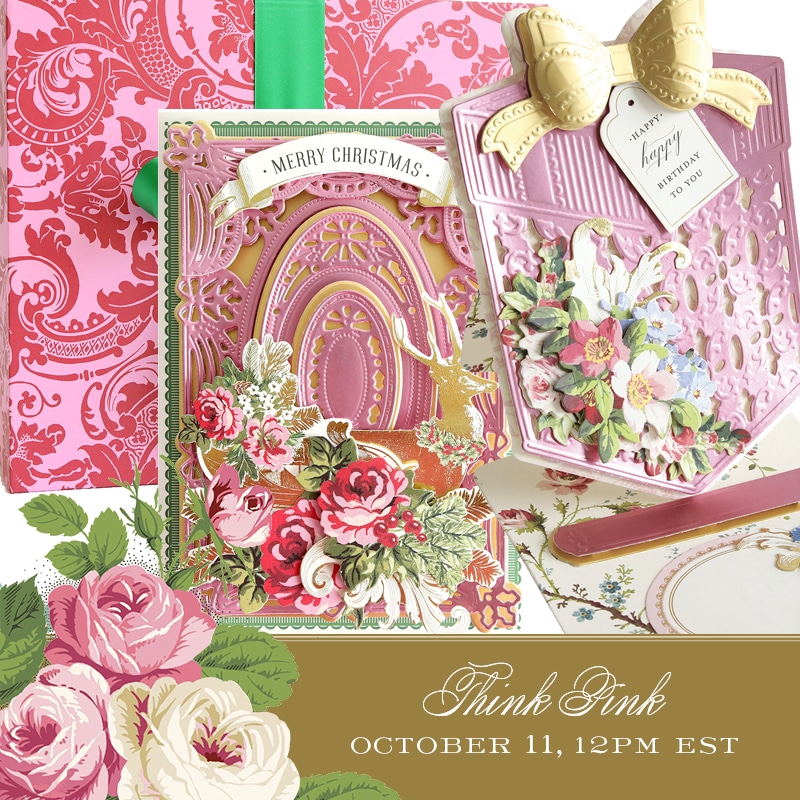 Love,
Anna