Hi friends,
We have a fun set of shows coming up on HSN September 18th. Join us for 2 back to back hours at 10pm and 11pm for Crafting with Adam and Anna Griffin. It's going to be a bundle bonanza, and we have put together great holiday crafting items at can't miss deals. If you are collecting items for the upcoming holiday season, then these shows are for you! We will have 3 previews for these shows and a shopping list for you on September 15th.
Come take a look at the wonderful things in our first preview.
The Flower Shop Finishing School Craft Box is the second installment of our 2023 Finishing School Craft Boxes. This kit makes it easy to make the most amazing 3D cards with a beautiful store front. You will get card bases, layers, matte gold foil cardstock, dies, embellishments, signature cards, sentiments and more. From time to celebrate to With Gratitude, you can make cards for any occasion you need. What's great is that you also get video instruction for 6 incredible step by step classes. We teach you how to work with all of the contents inside the box in such a beautiful way.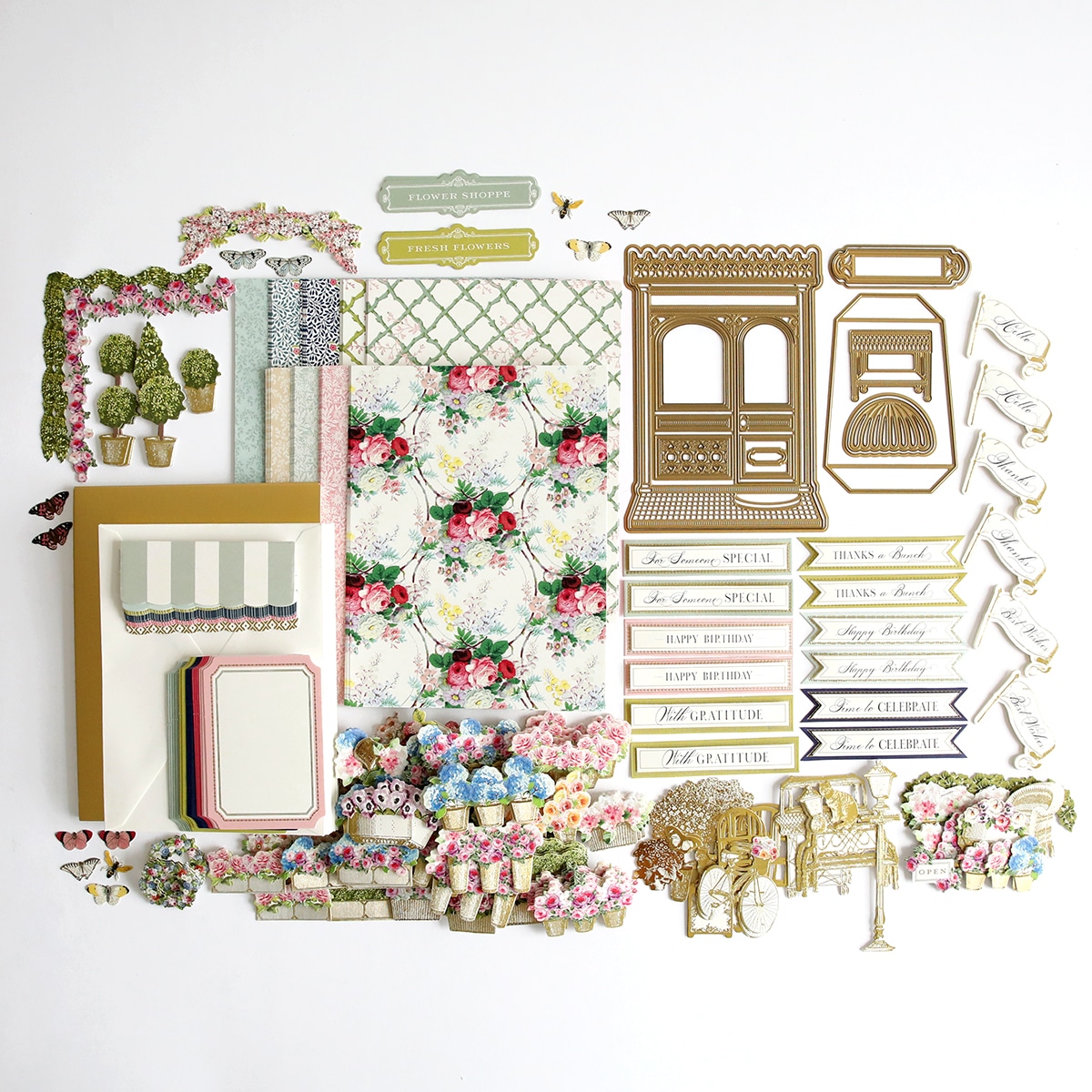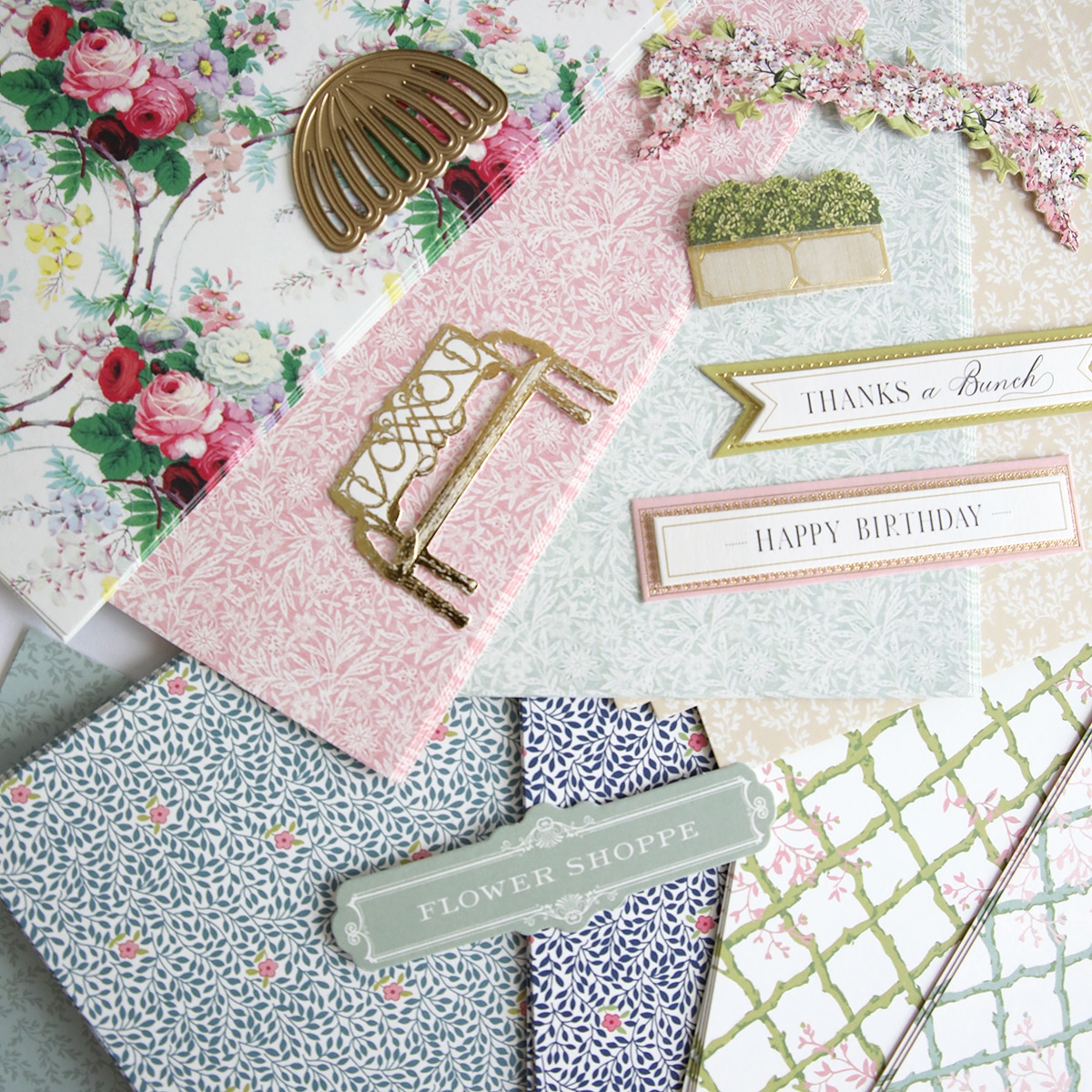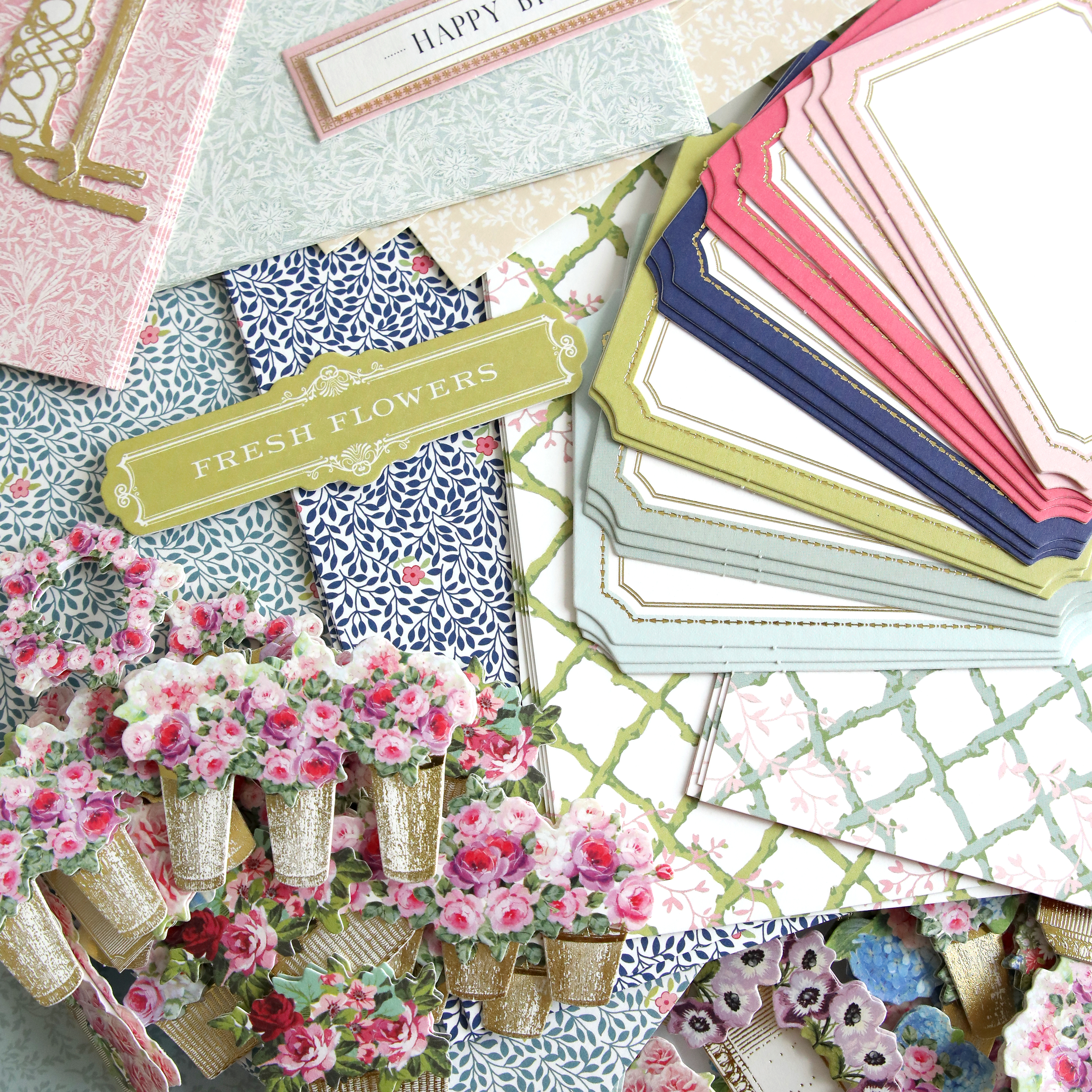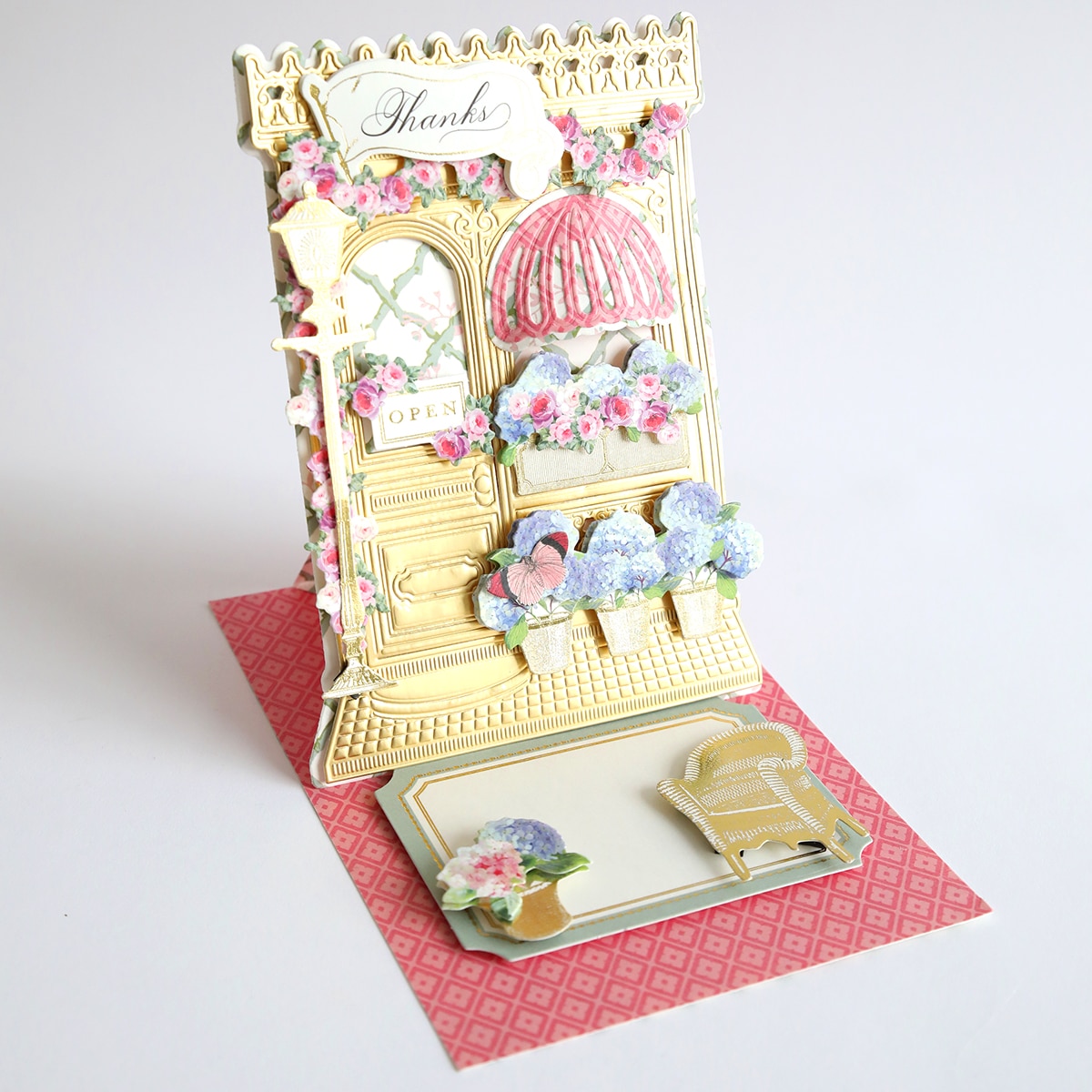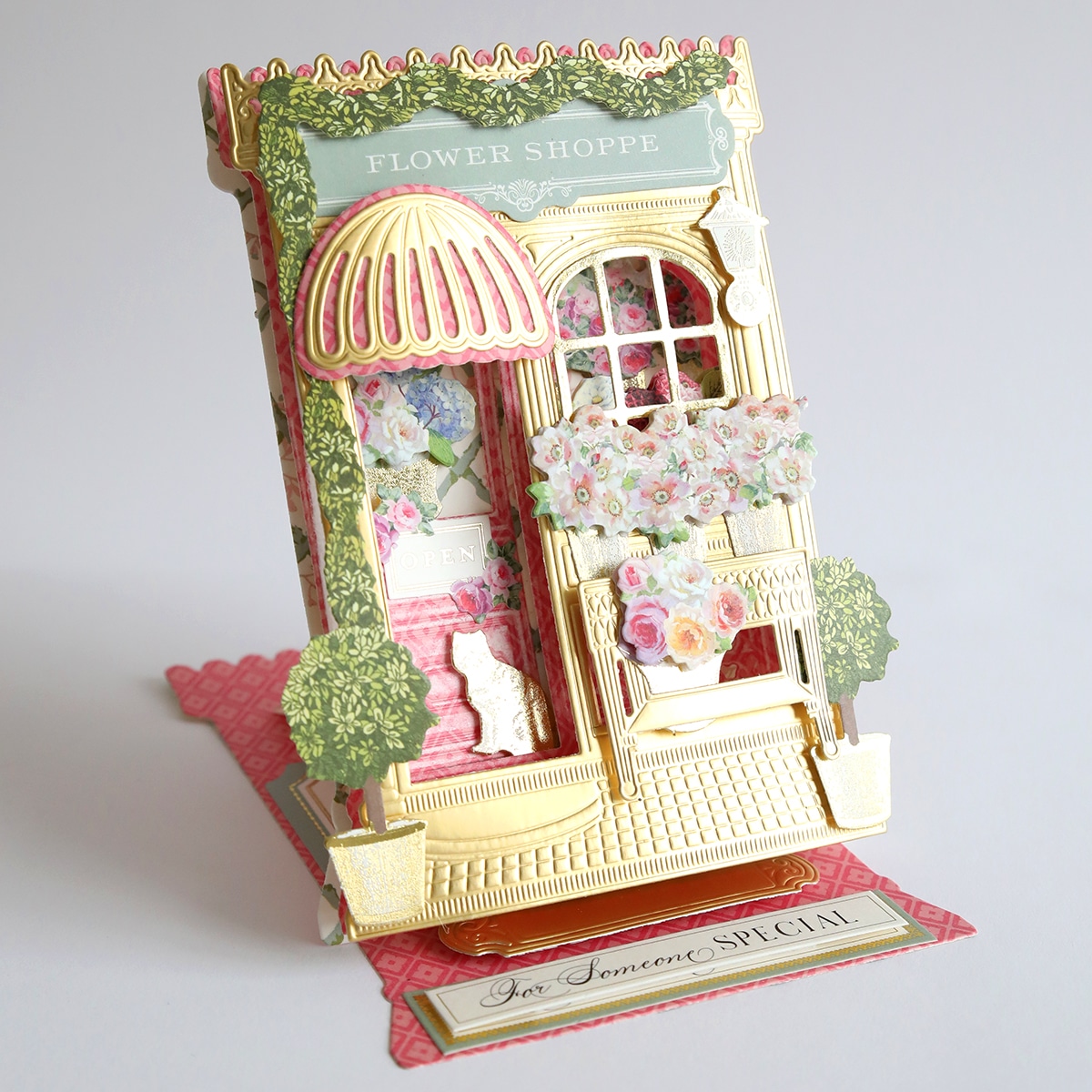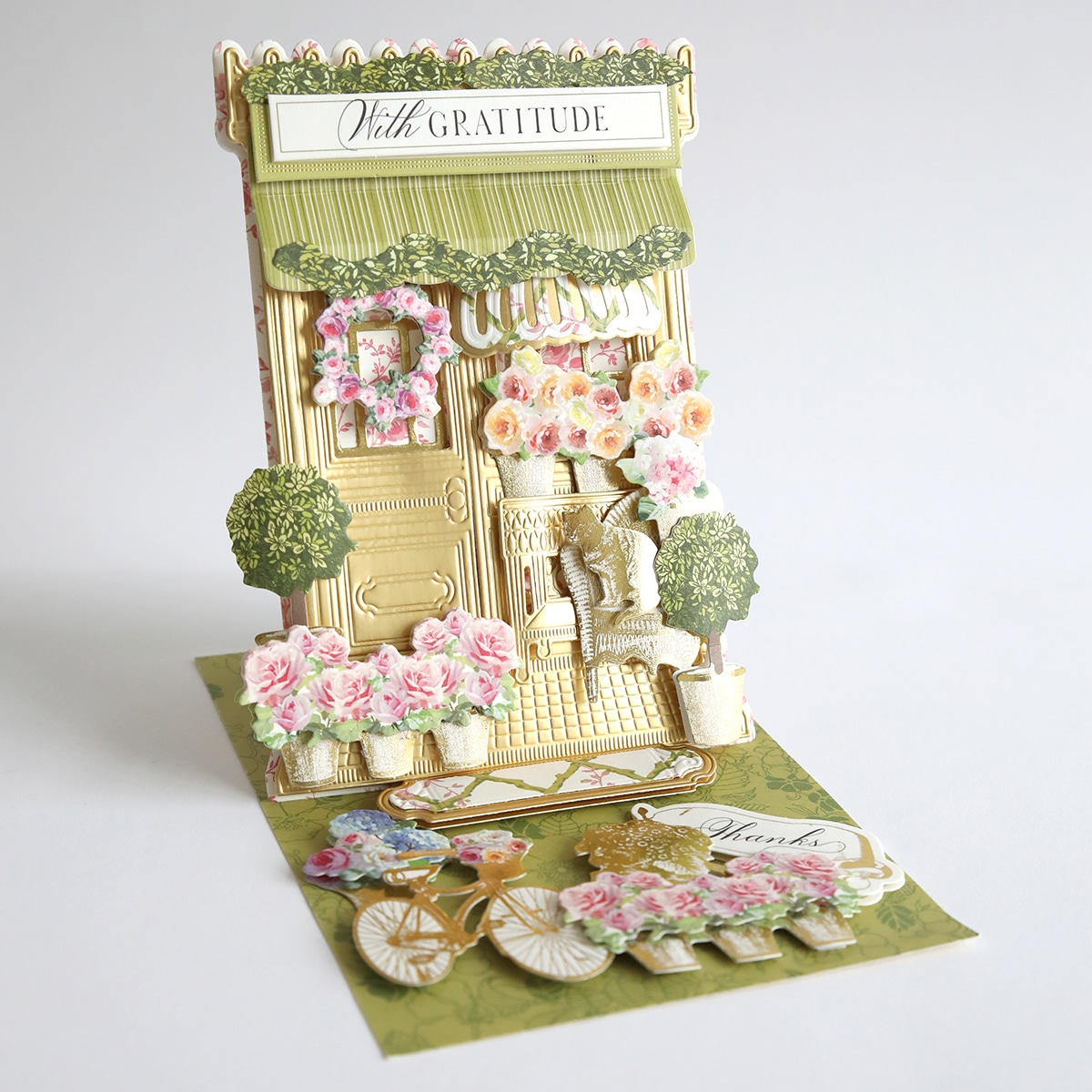 The All Size Christmas Sentiment Inserts are just the thing for adding the perfect sentiments for you Christmas and holiday cards. No matter the size, you will get all of the inserts you need in this special bundle. It contains the Square Christmas Card Inserts, Slimline Christmas Card Inserts and Christmas Sentiment Inserts. Writing inside your cards is always the hardest part and these perfectly said sentiments will make your cards look polished and heartfelt.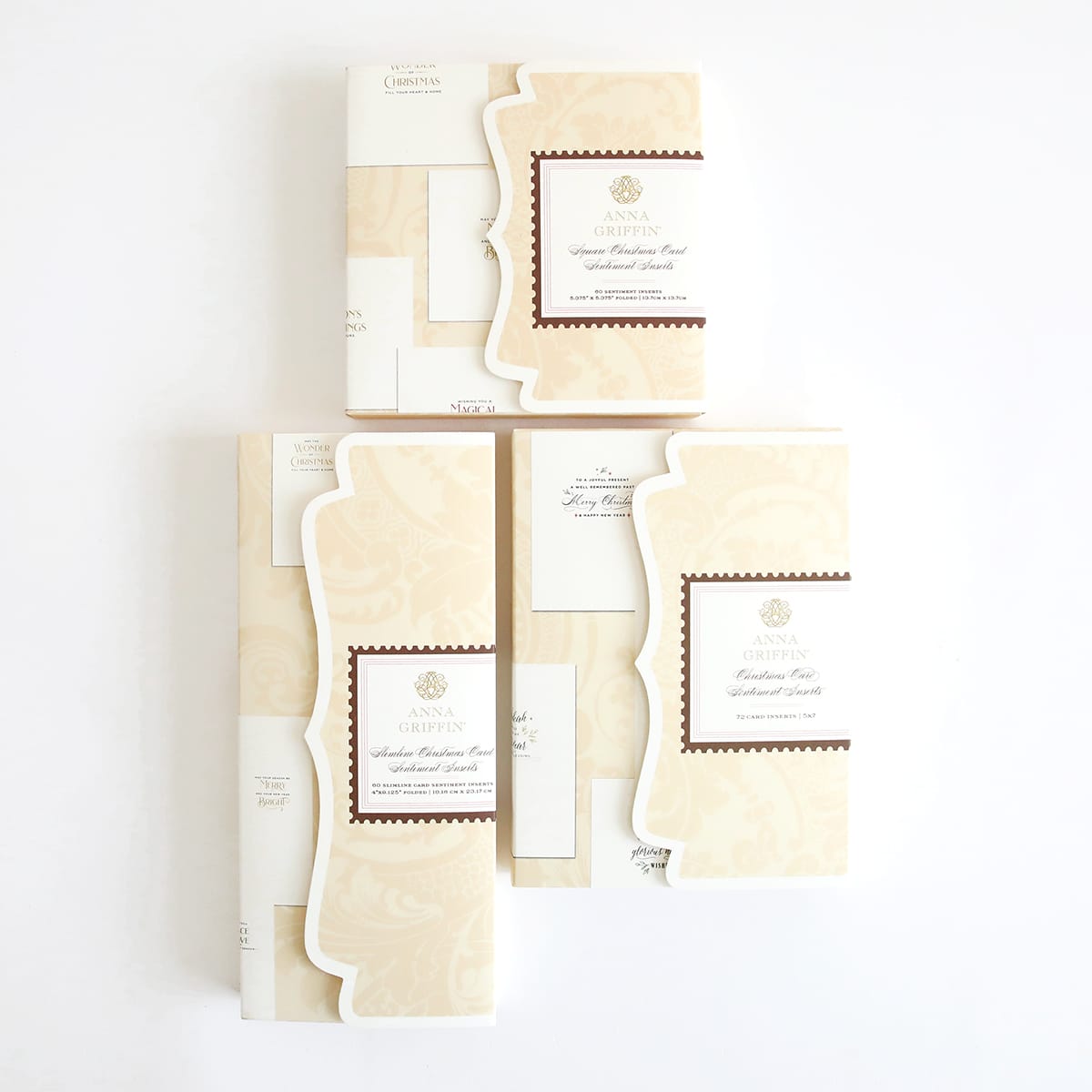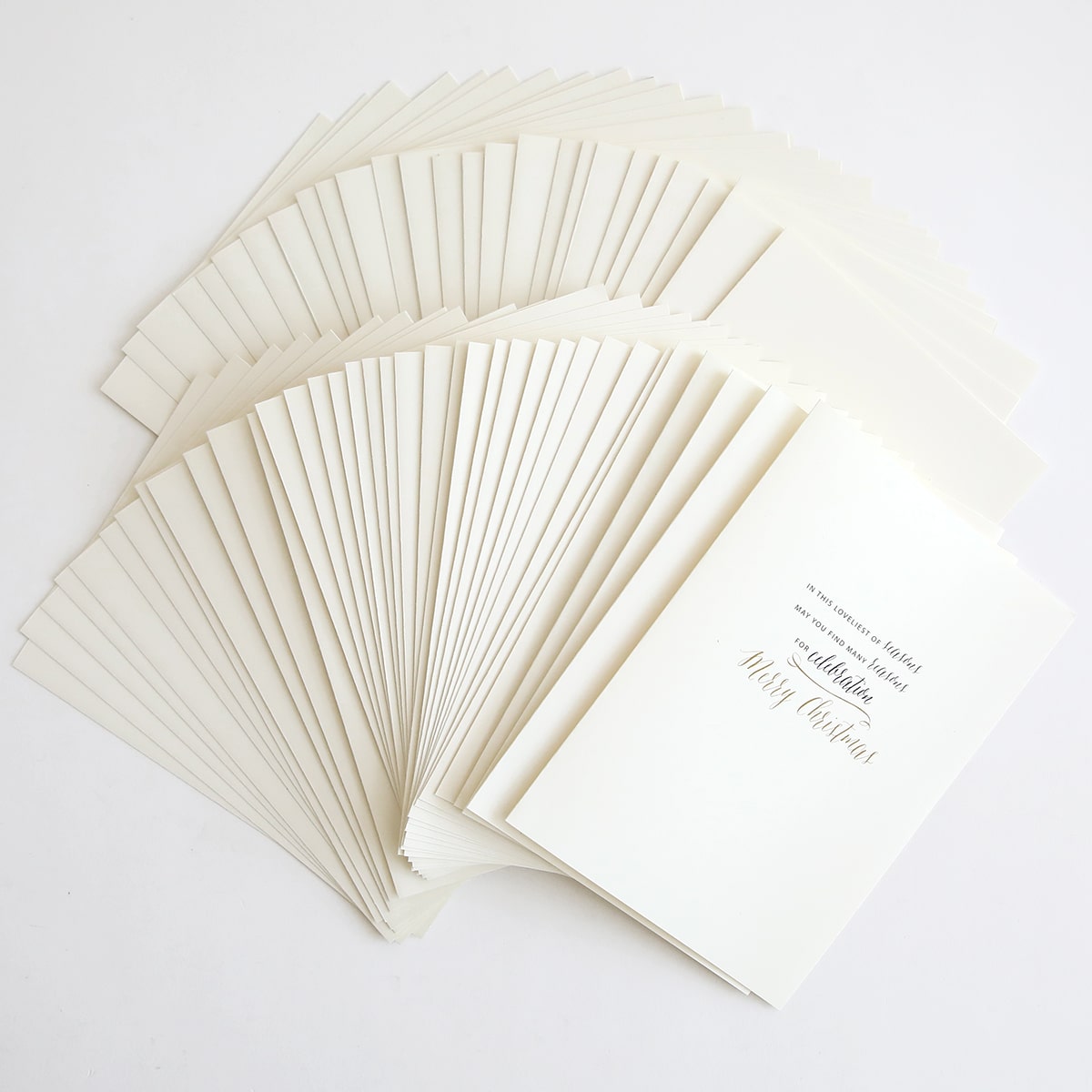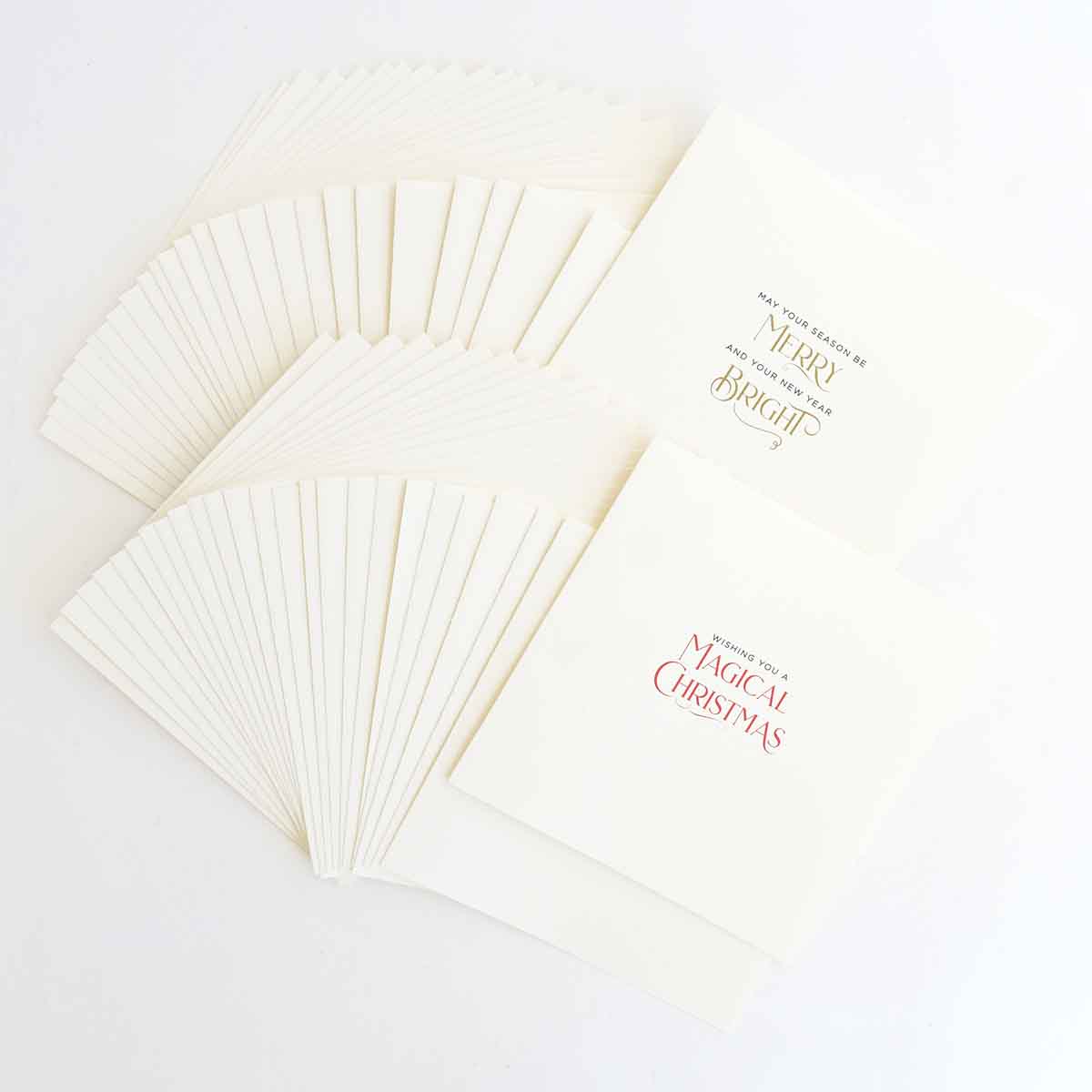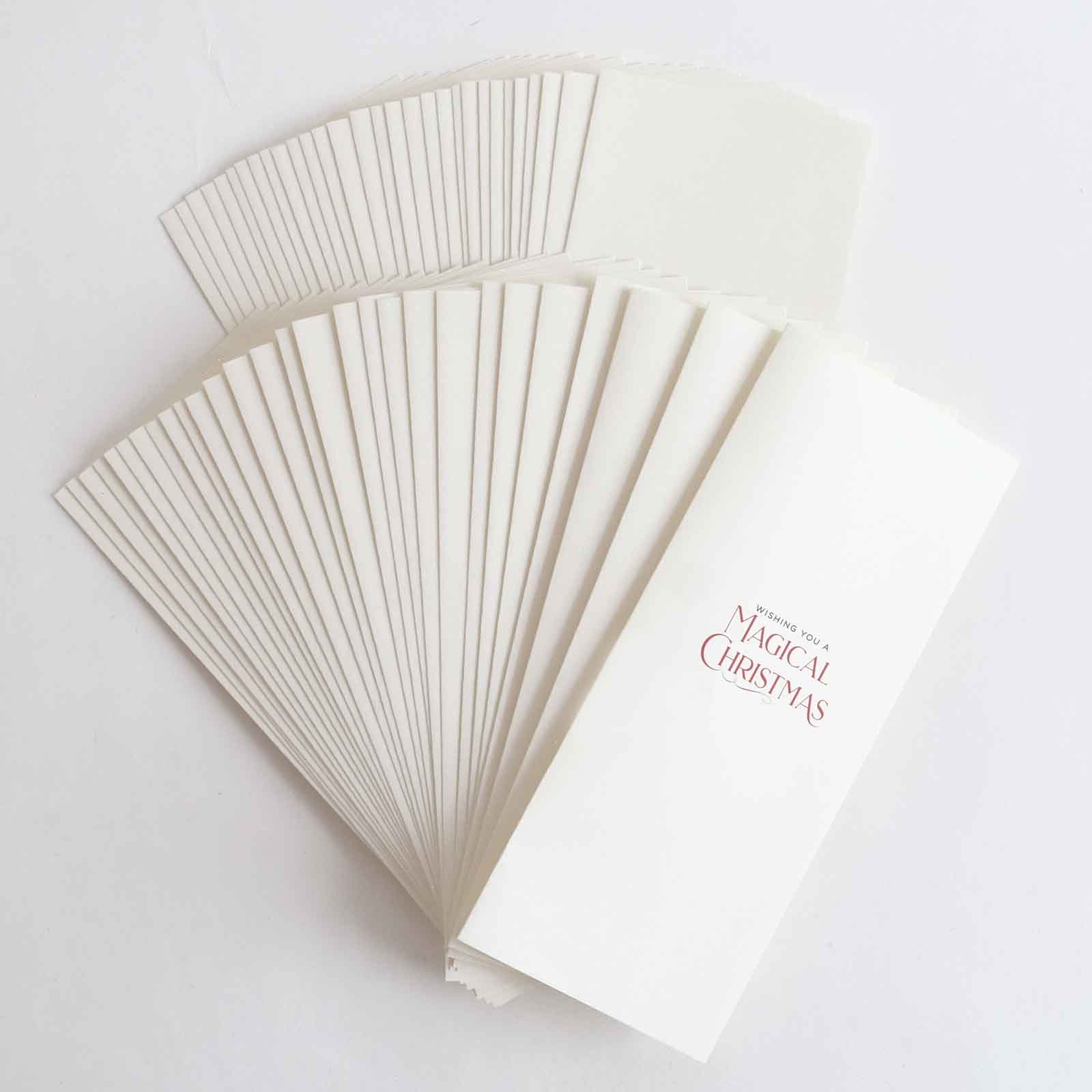 Vintage Christmas Cards and Toppers Bundle includes the Vintage Christmas Collage Card Toppers with your choice of Vintage Christmas Cards in 5 x 7, Square or Slimline.
Here is the slimline version.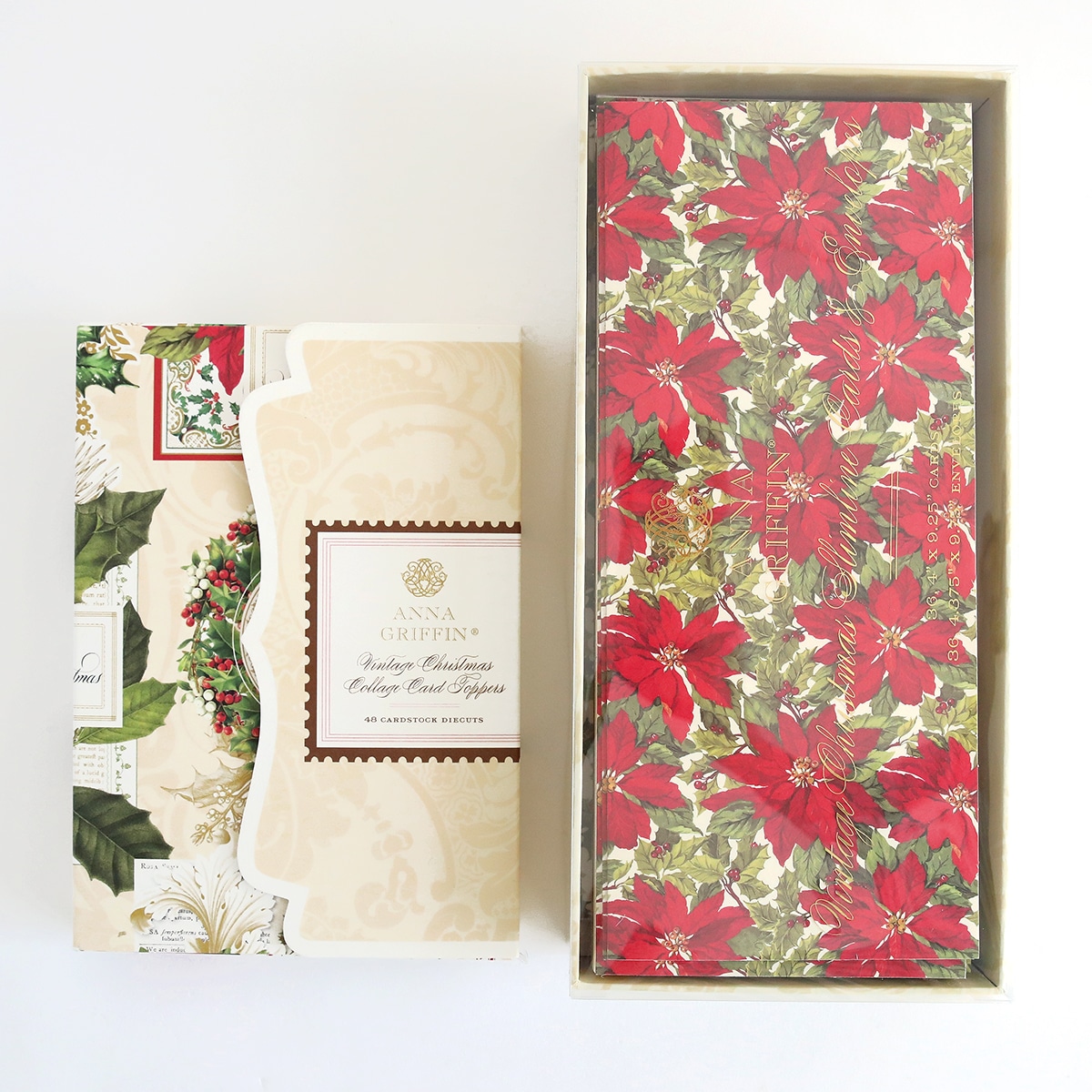 Below is the 5 x 7 bundle.
For you square card lovers, we have this bundle.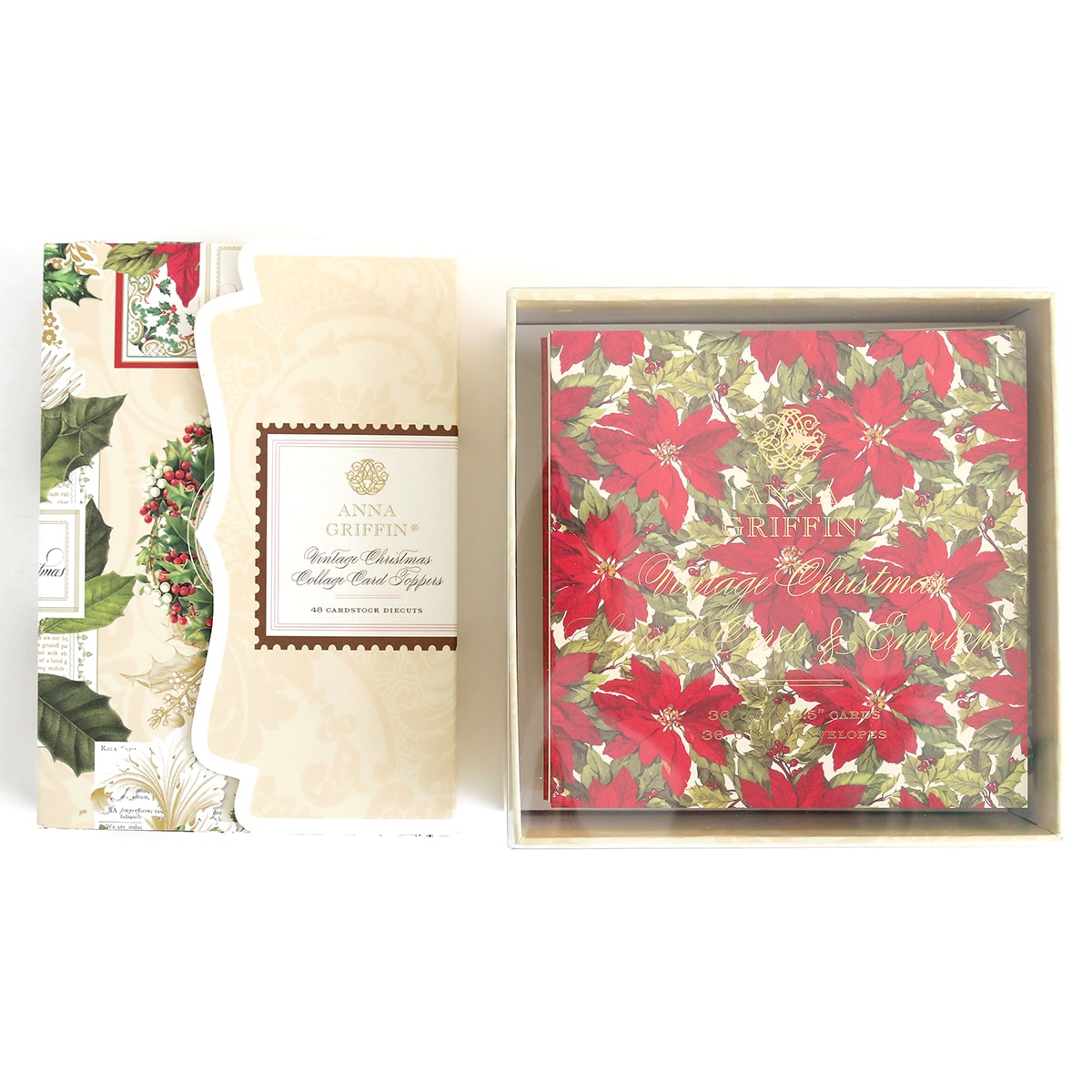 Our Vintage Christmas Collage Card Toppers include 48 gorgeous, festive diecuts that look like multiple, collaged elements. What's great is that they are one single layer, and some have hand finished ribbon. You can be as simple or as elaborate as you want! Everything from Merry Christmas to At Christmas All Roads Lead Home and Joy To The World are in this set.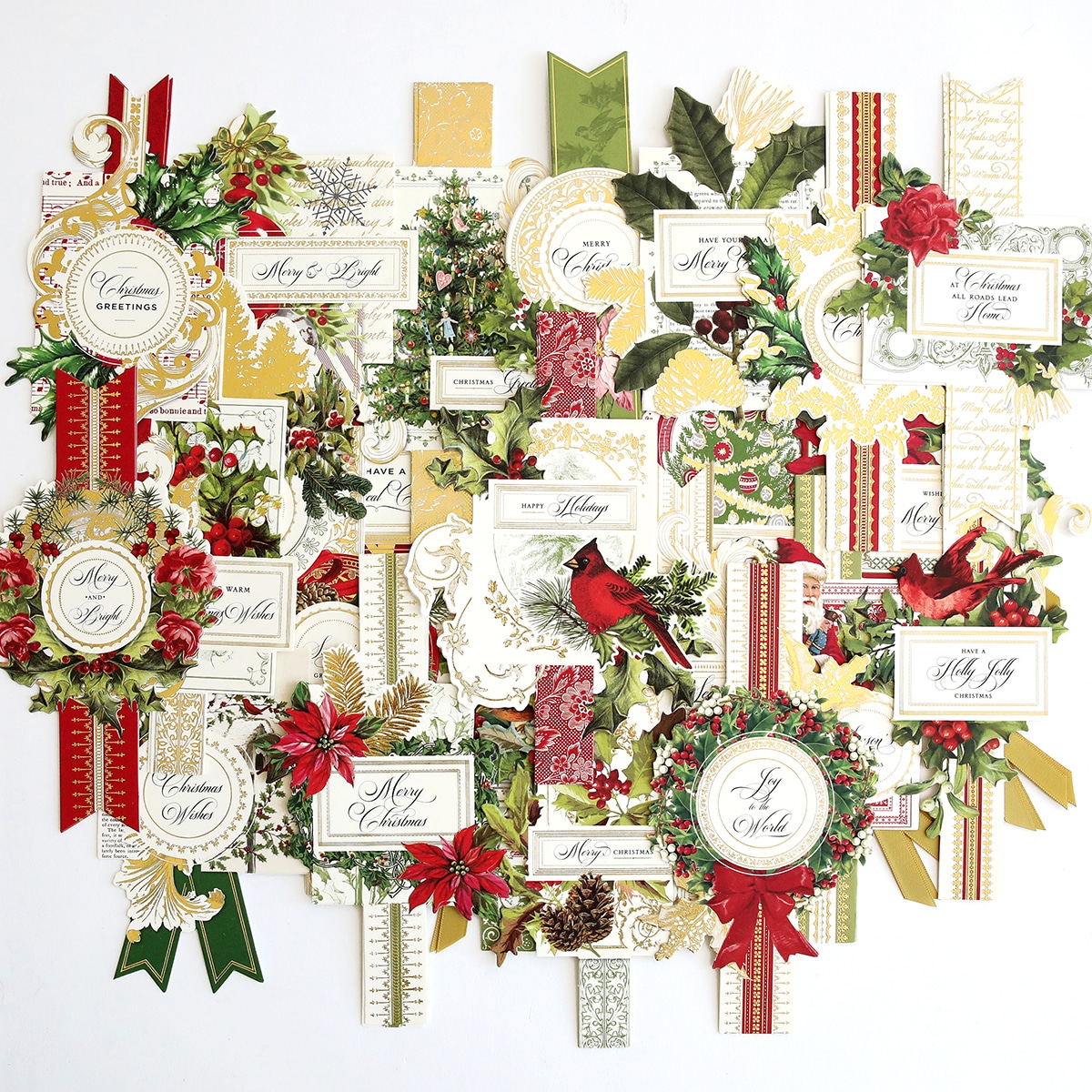 All of your favorite holiday patterns are included in Vintage Christmas Cards. There are classic holly patterns, poinsettias, and more!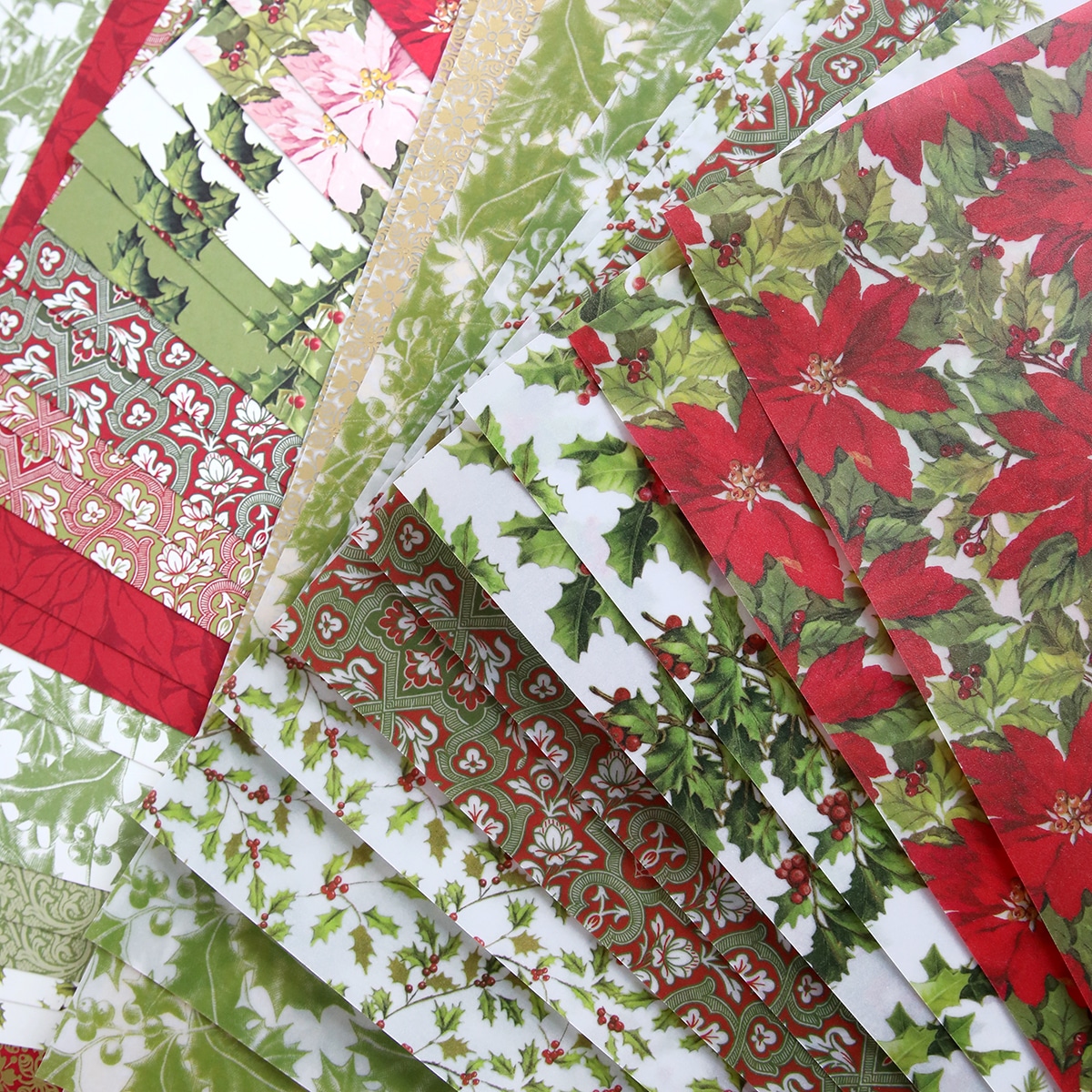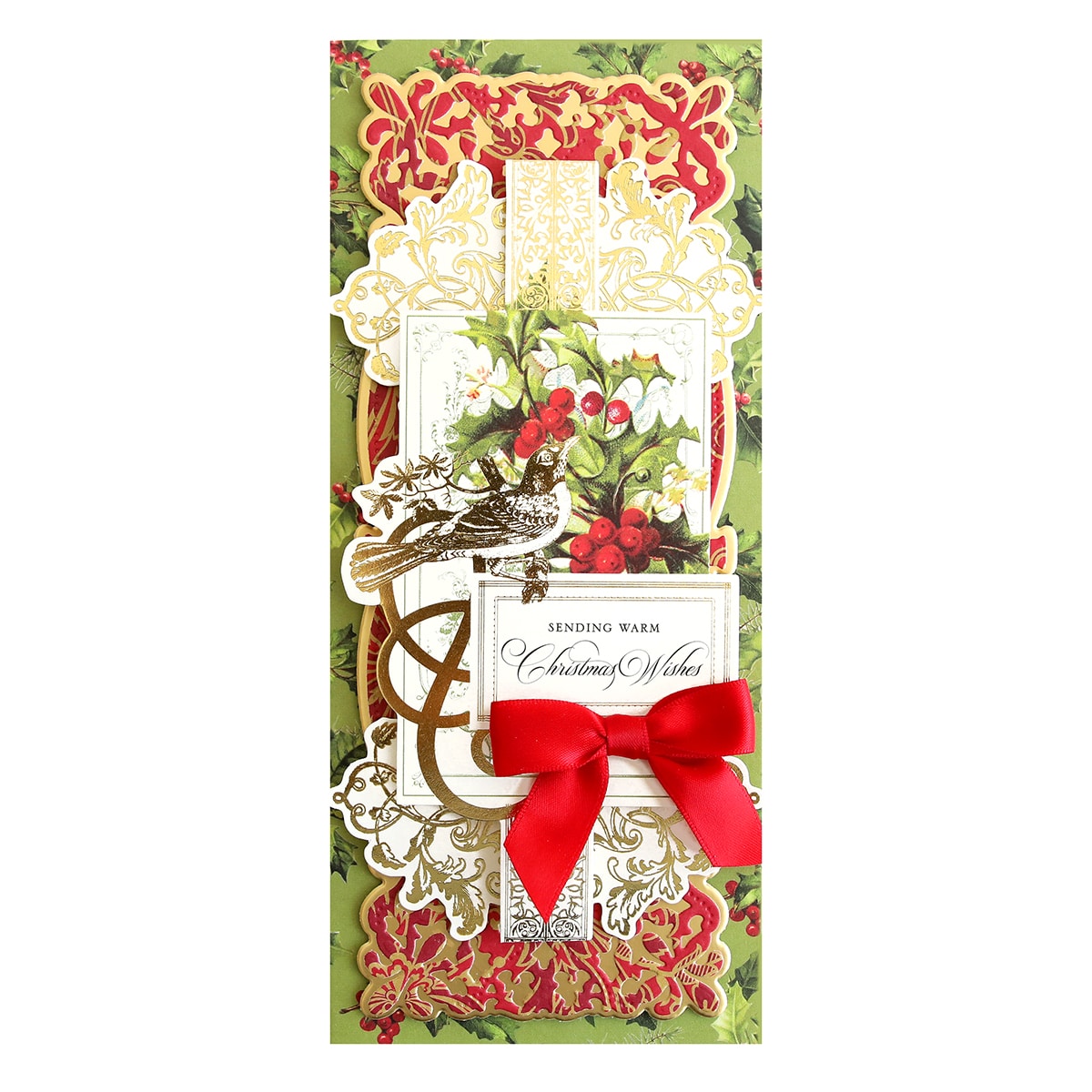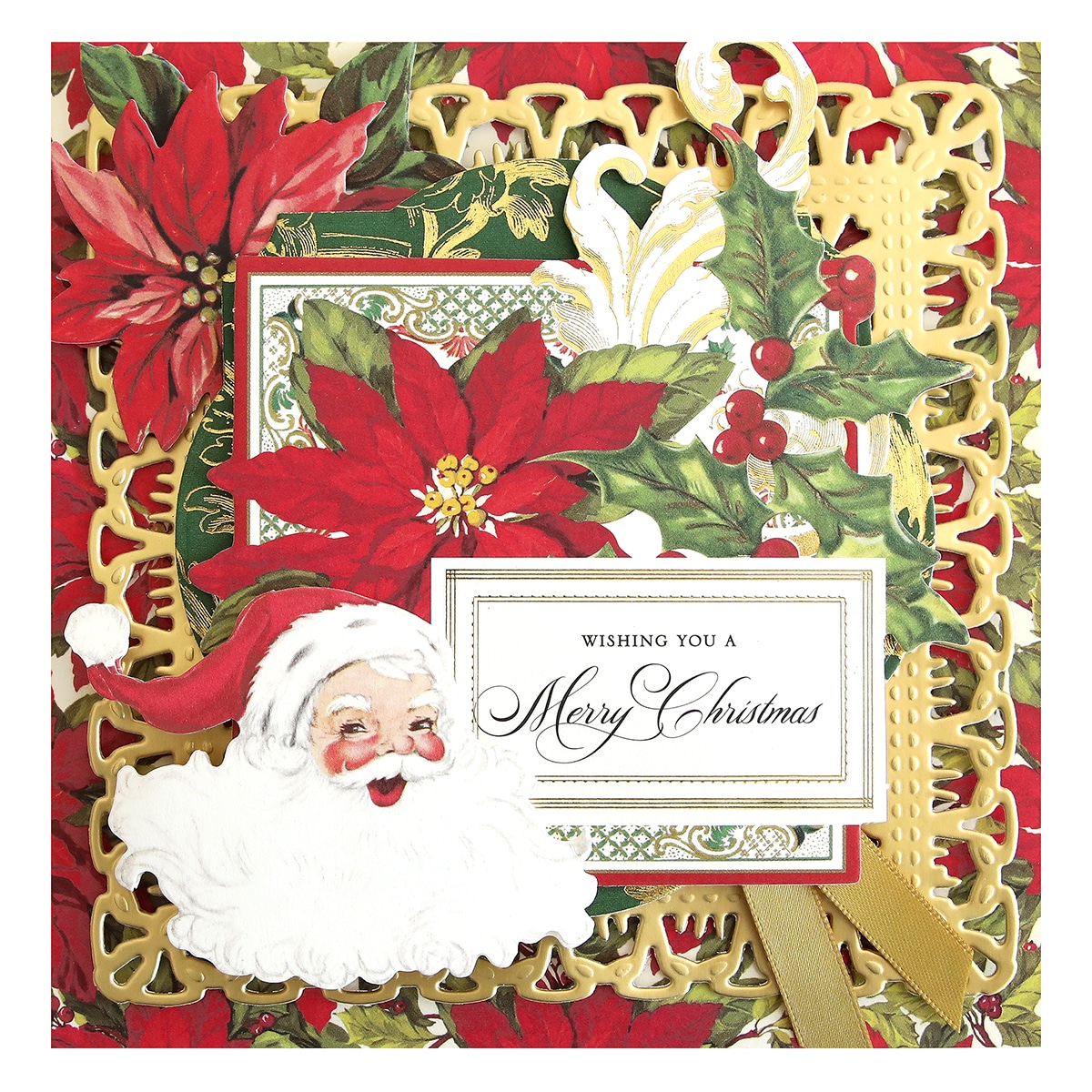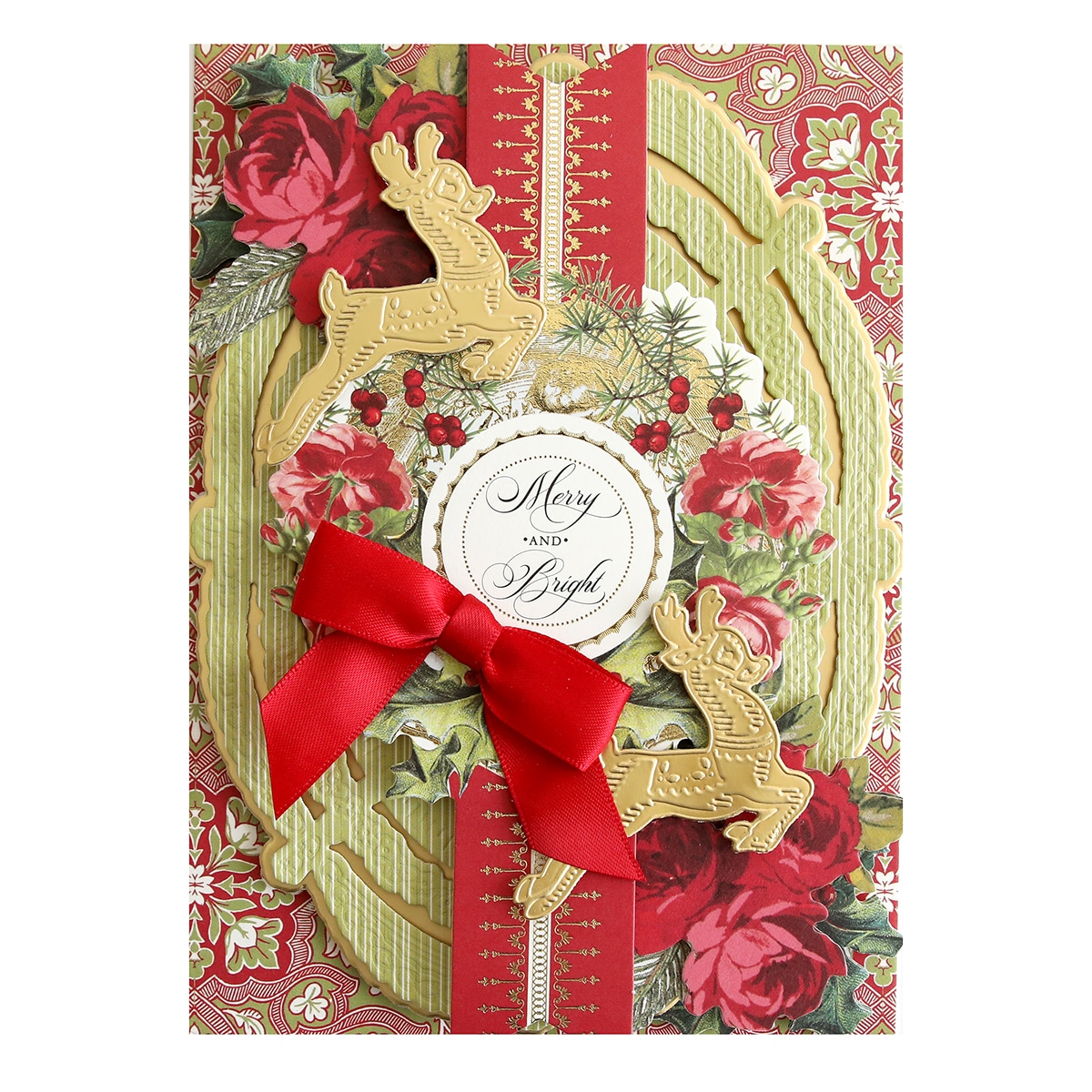 The Christmas Sentiment Stamps and Stickers Bundle has both the Holiday Super Sentiment Stickers and Christmas Sentiment Stamps with Dies.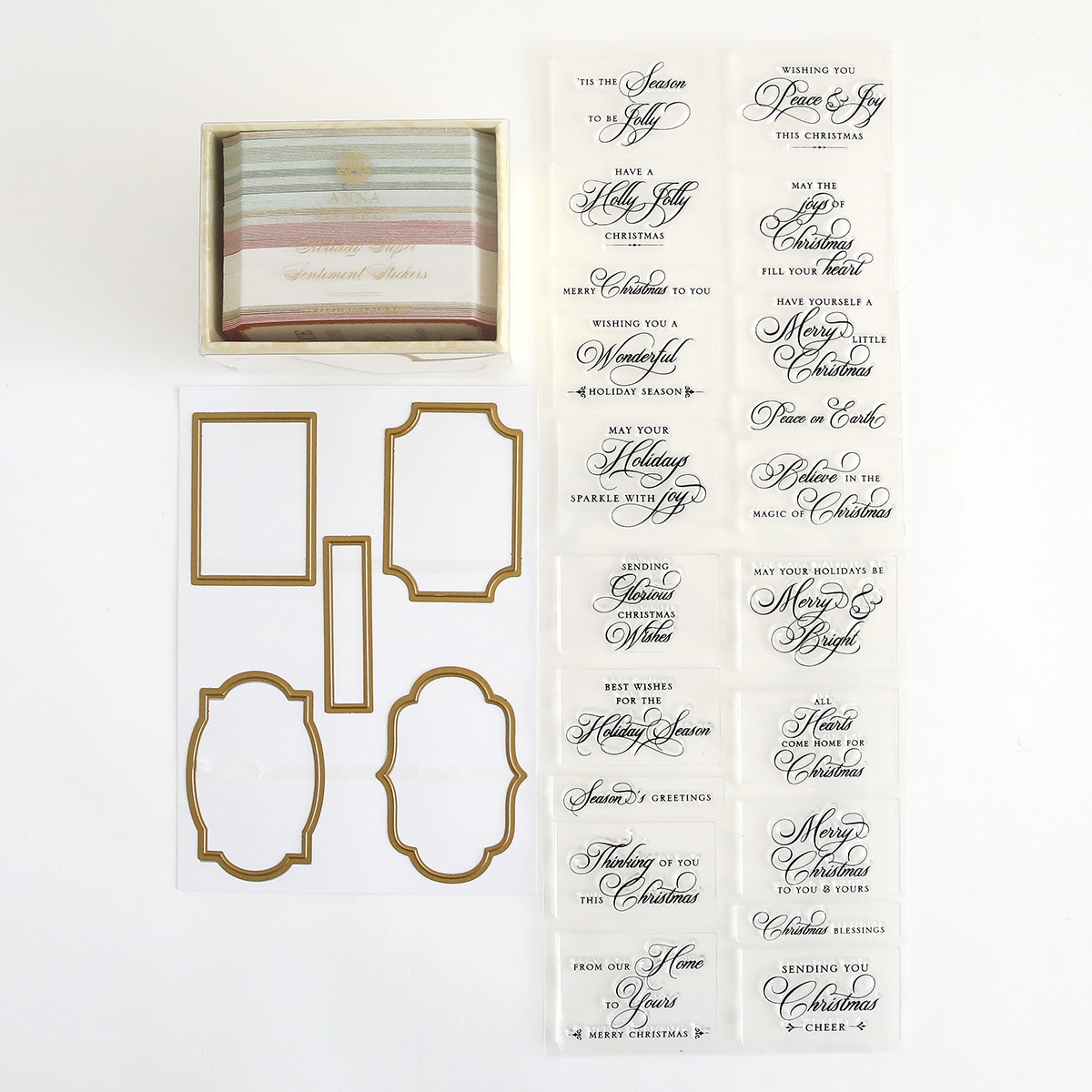 Christmas Sentiment Stamps with Dies lets you stamp endless holiday phrases for the outside or inside of your card. Add phrases like From Our Home To Yours Merry Christmas and Sending You Christmas Cheer. You will find yourself reaching for this set year after year. Use the dies to cut out and add your sentiments.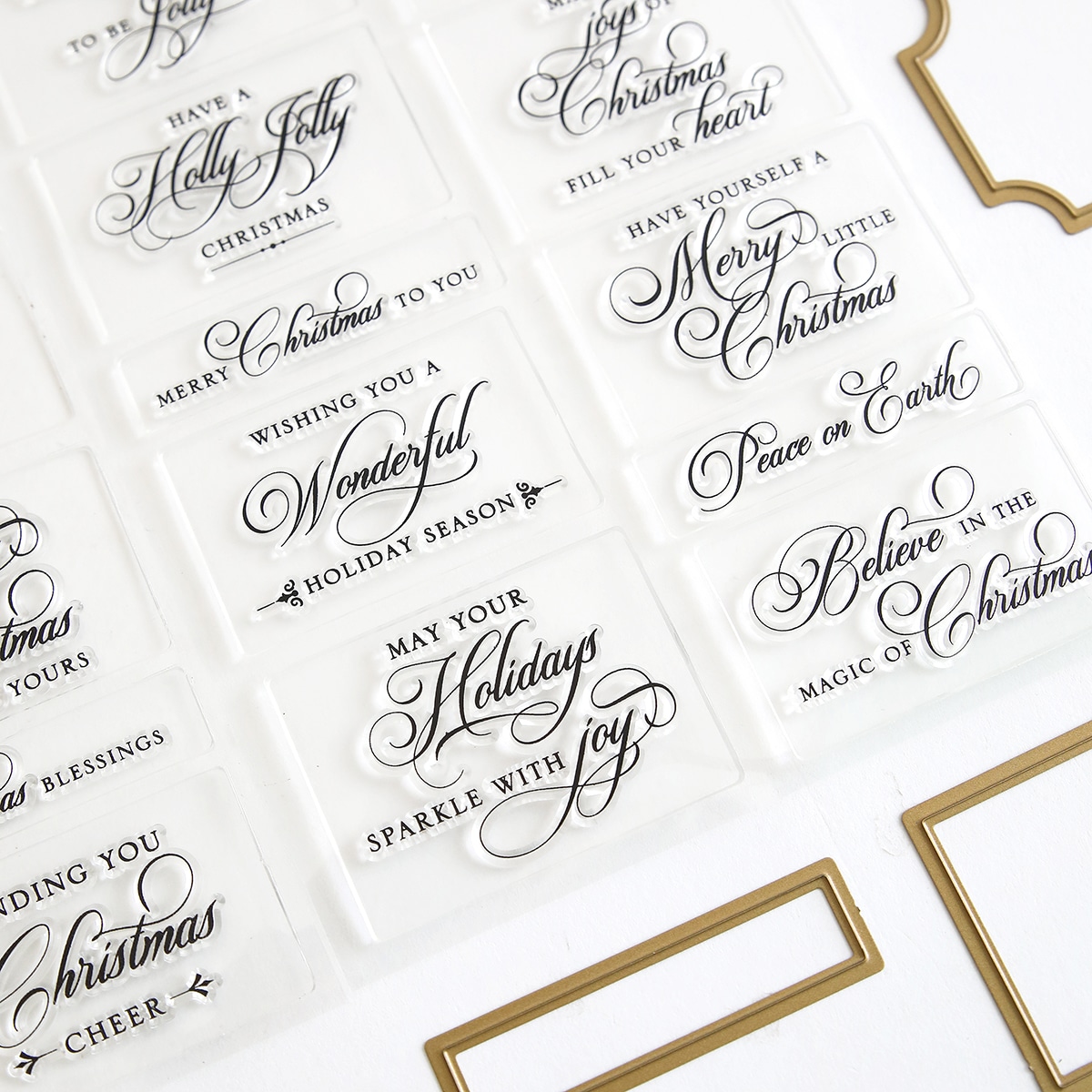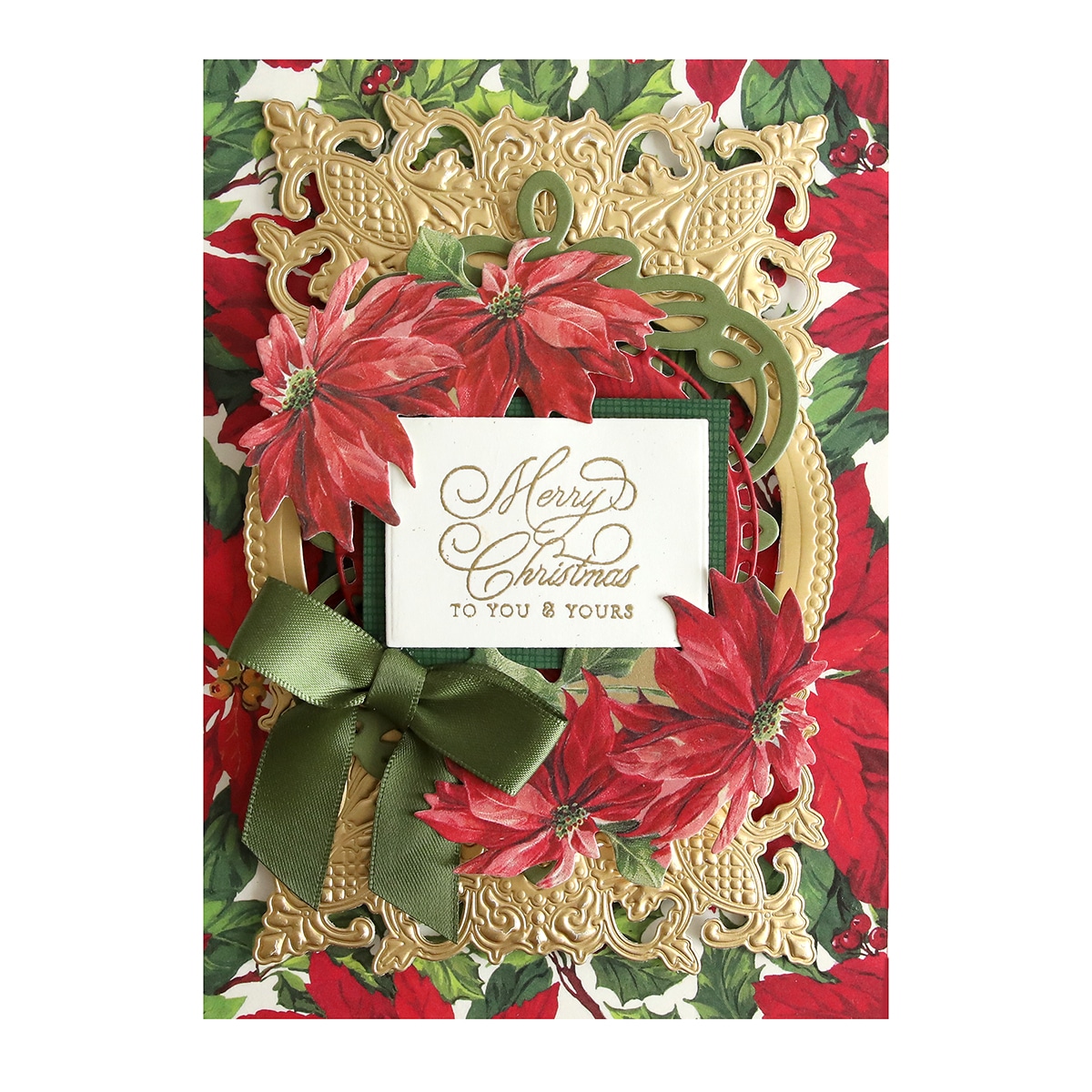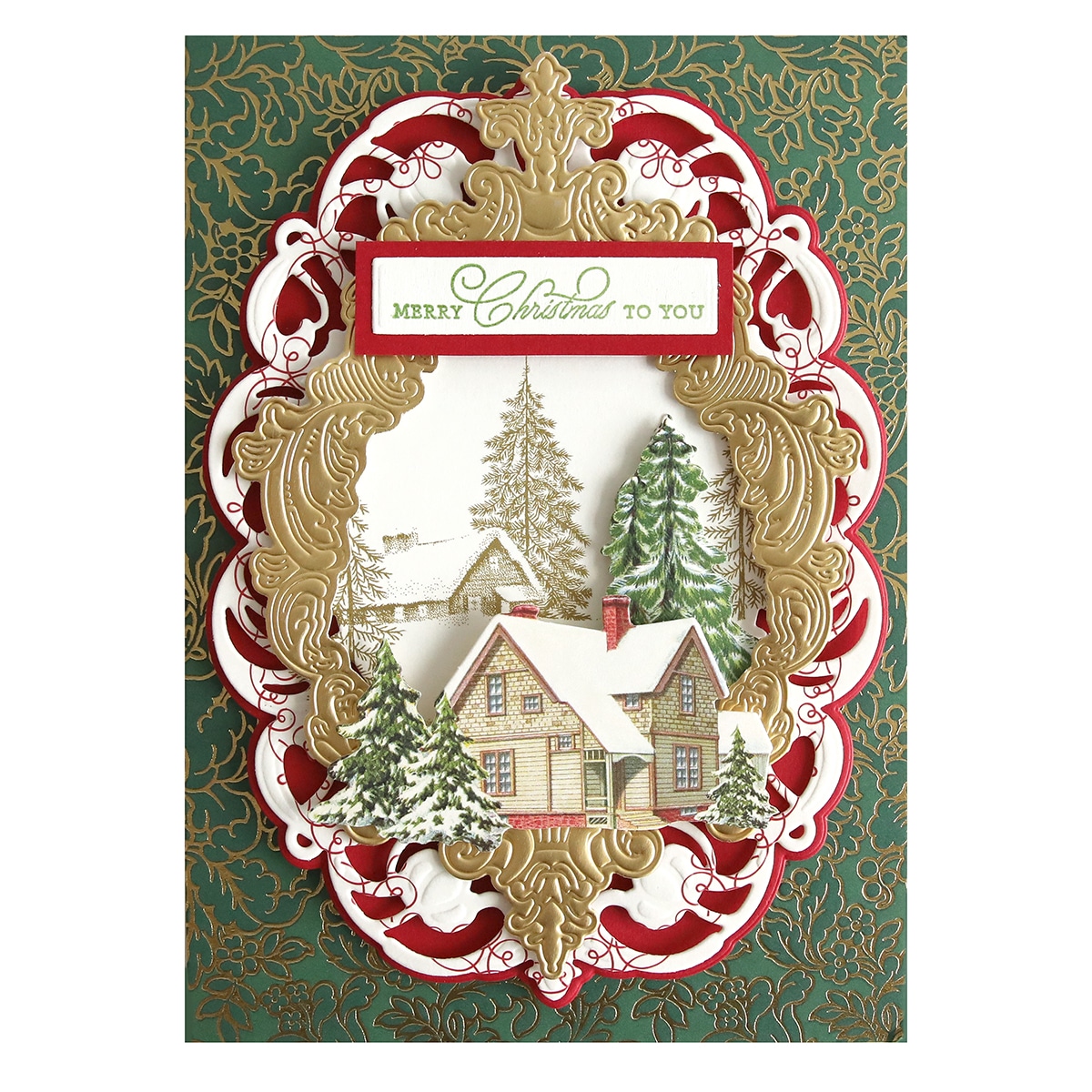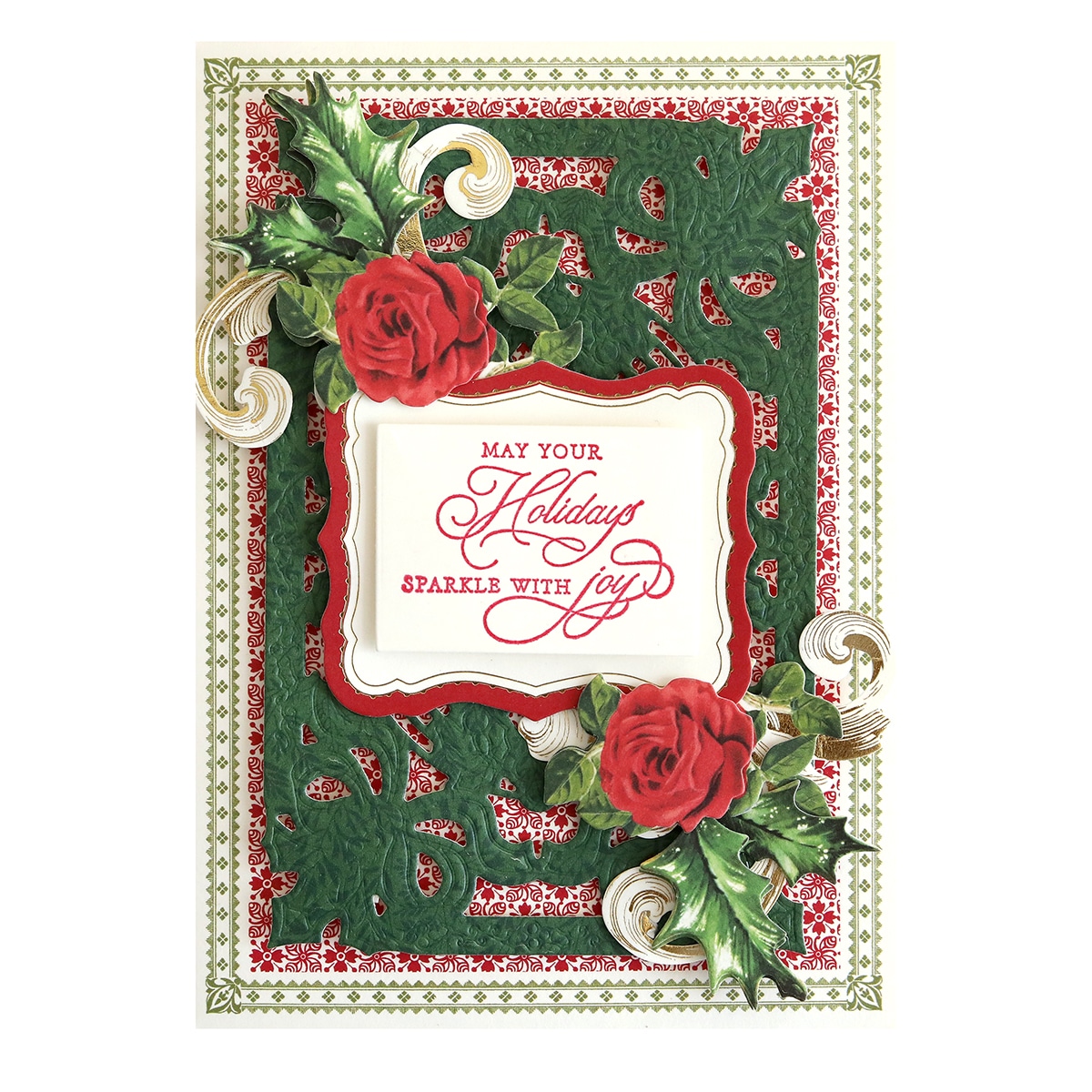 Holiday Super Sentiment Stickers contains 144 stickers (6 each of 24 designs) that are great for the front or inside of your holiday cards. Each sticker comes in a beautiful truncated shape, in a festive color and with a beautiful sentiment.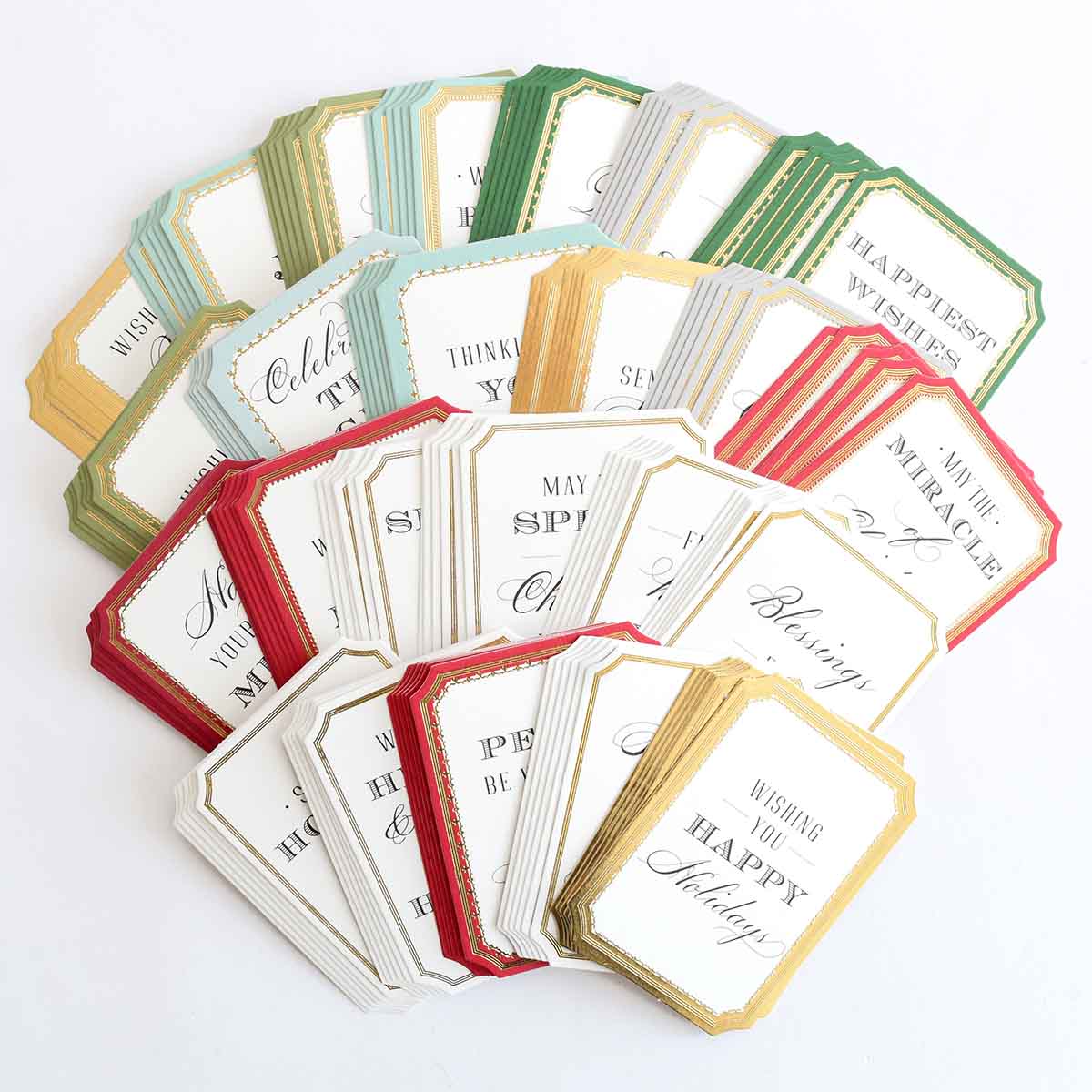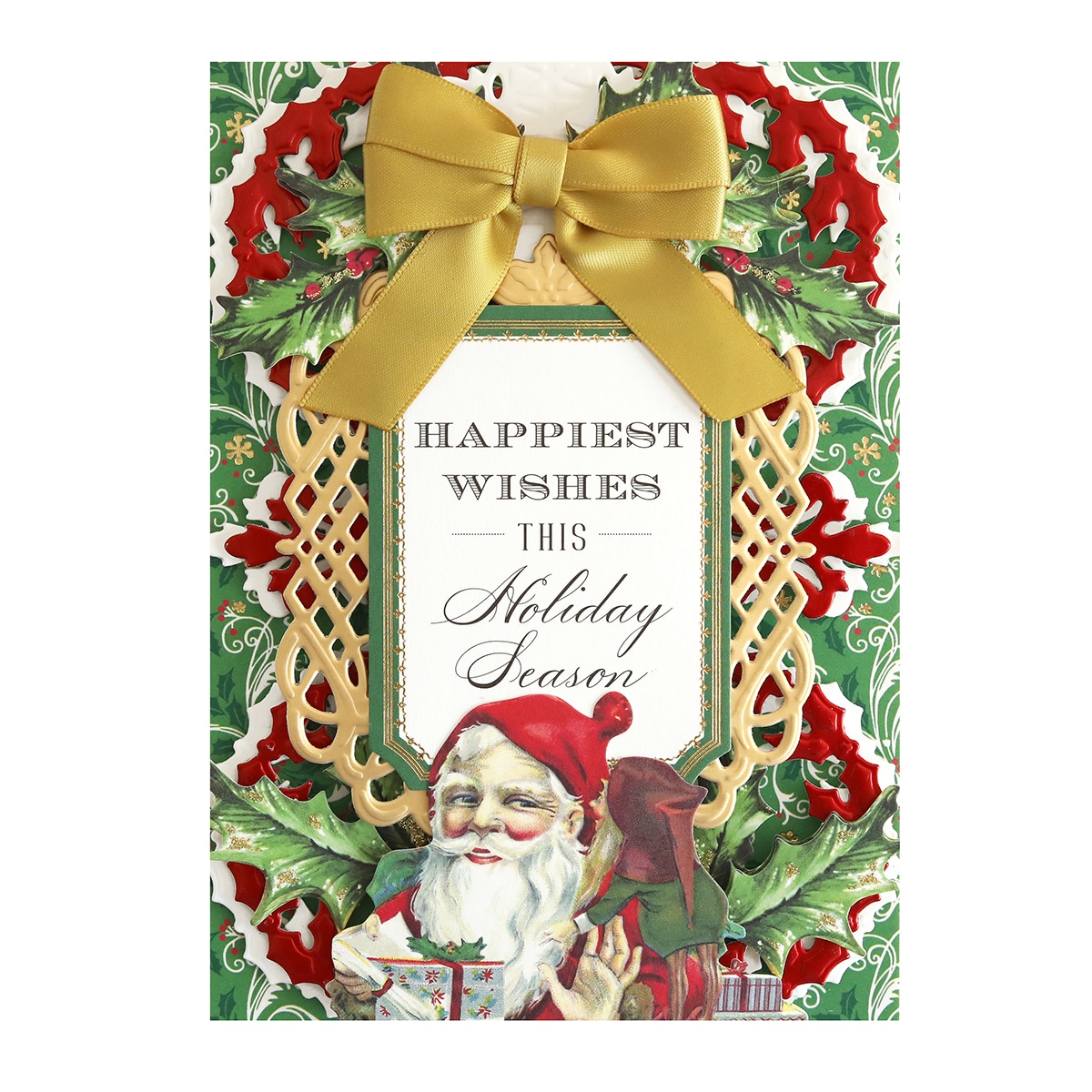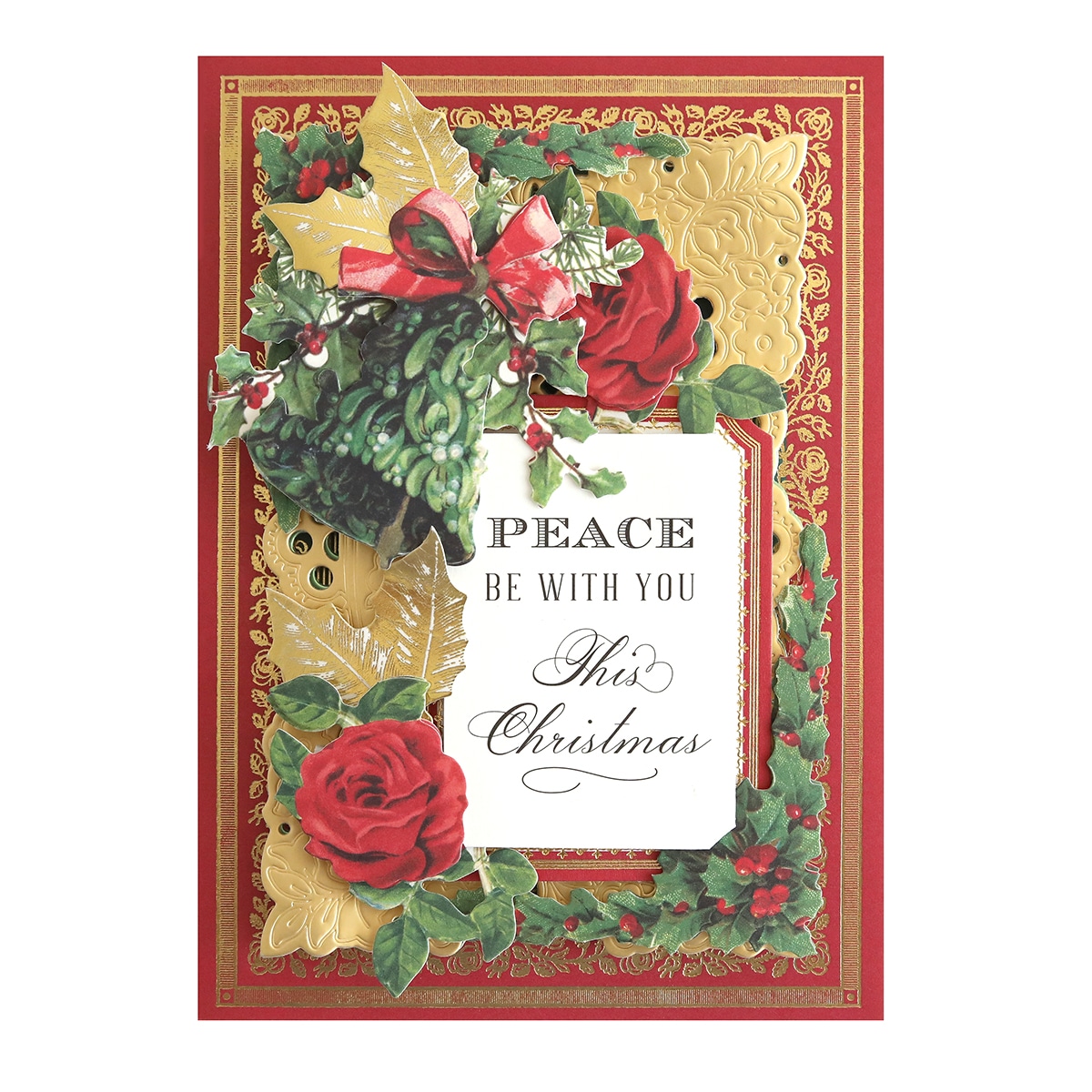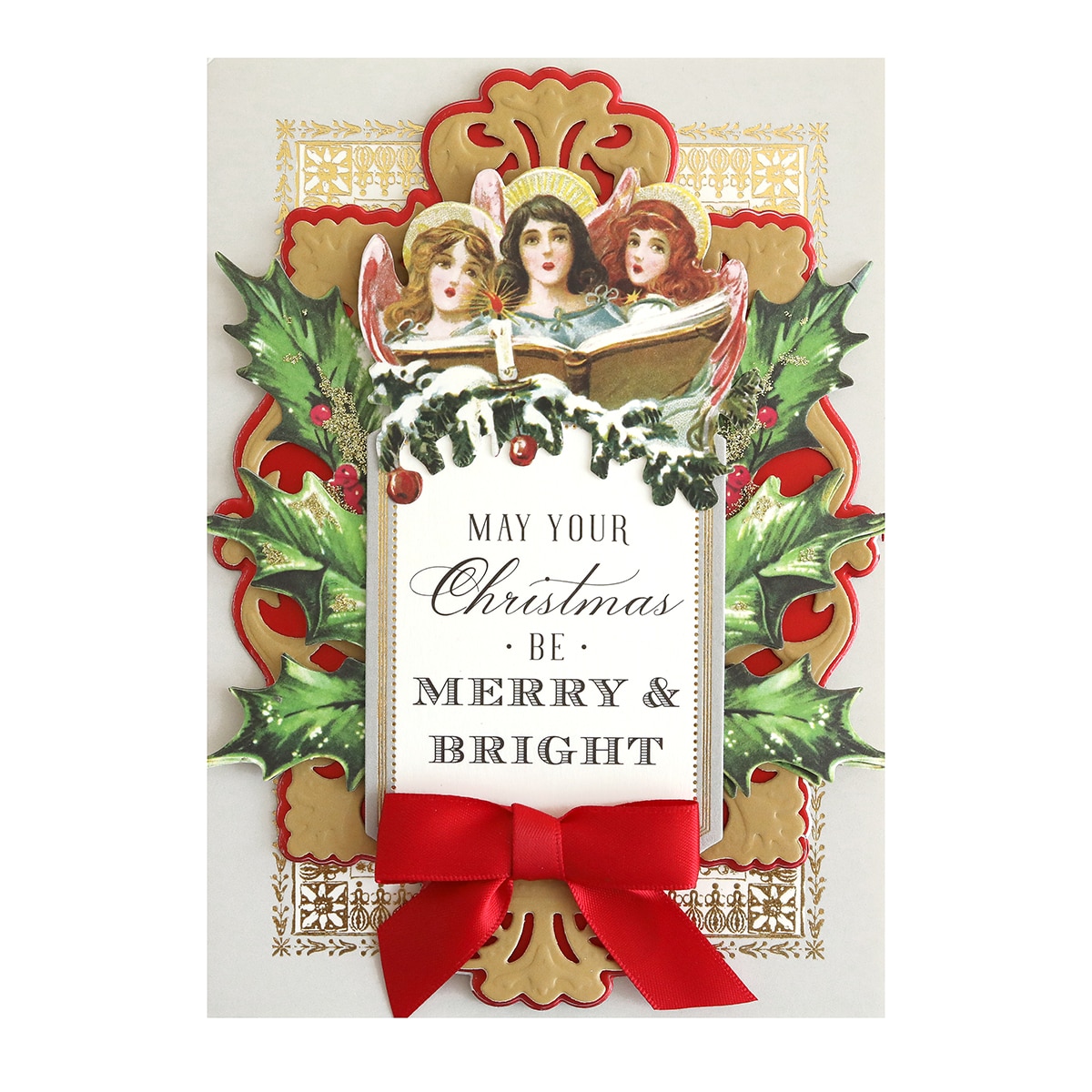 We have these bundles to give away! Comment here on the blog and tell us which of these items you would love to add to your craft room. We will announce winners on Monday along with your second look at what is coming to HSN on September 18th! Good luck, friends!
Bye for now,
Anna