Hello Griffinites,
There was a swift commenting frenzy to enter to win today's Product Preview items ahead of tonight and tomorrow's Craftober shows on HSN. Tune in tonight for our show at 1am, and also at 3pm, in the 8pm hour and at 9pm for Anna Griffin Elegant Papercrafting. If you are looking to watch online, you can view our shows at this link!
Here are our winners! Anna B VanWinkle has won the Christmas Ephemera Rub Ons and Robyn Dunlap is the Birthday Ephemera Rub Ons winner. The Retro Santa Sticker Bundle is yours, Katherine Breen and the Retro Holly Sticker Bundle is going to Sherrie Gebhard. Lori Archuleta, you have won the Slimline Santa Dies and Chris Surber we hope you love the Madonna and Child Dies. Congratulations to our winners! As always thank you for participating with us.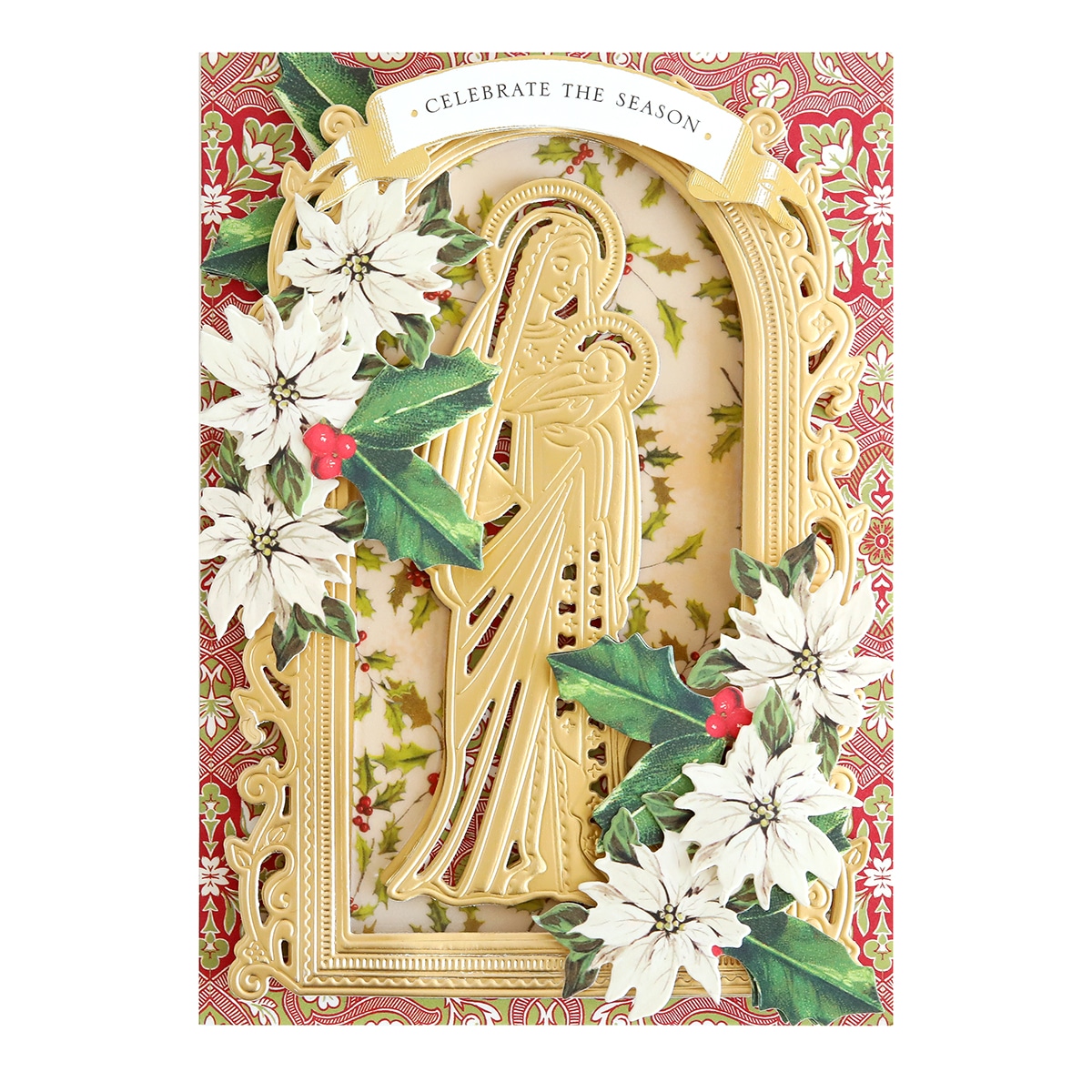 Below, we included the Shopping List for October 3rd just in case you missed it!
October 3rd Shopping List
HSN Item Number AG Product
846660  Christmas Wishes Card Making Kit
846665  Birthday Wishes Making Card Kit
850342  Christmas Wishes Embellishment Kit
850346  Birthday Wishes Embellishment Kit
855462  Christmas Ephemera Rub Ons
855463  Birthday Ephemera Rub Ons
855465  Retro Holly Sticker Bundle
855466  Retro Santa Sticker Bundle
855460  Simply Rocking Snowflake Card Making Kit
834784  Luxury Icon Purse Card Box Dies
827972  Dark Matte Foil Cardstock
853725  Fall Matte Foil Cardstock
850434  3D Mini Christmas Tree Dies
850435  3D Mini Birthday Cake Dies
850463  Christmas Kitsch Papercrafting Kit
855464  Madonna & Child Dies
855545  Christmas Cardstock Collection
809661  3D Wreath & Bow Dies
849974  Carte Noel Die Set
809664  Poinsettia Botanical Dies
850437  Stained Glass Dies & Scenes
635978  Mini Christmas Botanical Dies
676594  Empress Mini Machine
775599  Extra Long Empress Mini Plates
850432  3D Sleigh Dies
850468  Shimmer Green and Red Cards & Envelopes
777577  Vintage Halloween Cardmaking Kit
825252  Flower Cart Finishing School Craft Box
850474  Christmas Flower Cart Stickers and Sentiments
850475  Birthday Flower Cart Stickers and Sentiments
853537  Haunted Flower Cart Stickers and Sentiments
822500  Simply Friendship Card Making Kit
671992  Empress Machine
850405  Christmas Wishes 3D Concentric Dies
850406  Birthday Wishes 3D Concentric Dies
853737  Cornucopia Easel Card Dies
850441  Luxury Matte Foil Cardstock- Christmas
850442  Luxury Matte Foil Cardstock- Birthday
850446  Holiday Envelope Liners
850453  Floral Envelope Liners
850455  Damask Envelope Liners
855544  Slimline Santa Dies
820277  Woodie Wagon Easel Dies
850424  Christmas Truck Easel Die
841684  Classic Car Cardstock
853539  Scary 3D Concentric Frame Dies
853012  Simply Rocking Pumpkin Card Kit
See you soon (1am EST)!
Love,
Anna