Hello crafters,
We have a few HSN appearances that we hope you will join us for! First on Tuesday September 26th at 5pm, we have a pre-show livestream on HSN's Facebook and YouTube. Then directly after at 6pm, we have our live on location HSN show, Holiday House. Finally, next week on Tuesday, October 3rd we are back at 1am, 3pm and 9pm with a Craftober event- Crafting with Anna Griffin.
Today's preview is all about October 3rd. Here's what is coming your way next week!
Our Simply Rocking Snowflake Card Kit makes 12 glistening cards that rock back and forth. Inside the folio is everything you need to make incredible, interactive cards. The card bases, layers, embellishments, sentiments, hinge mechanism and bows make wonderful cards for winter and the holidays. Send Season's Greetings, 'Tis The Season, Joy To The World and more.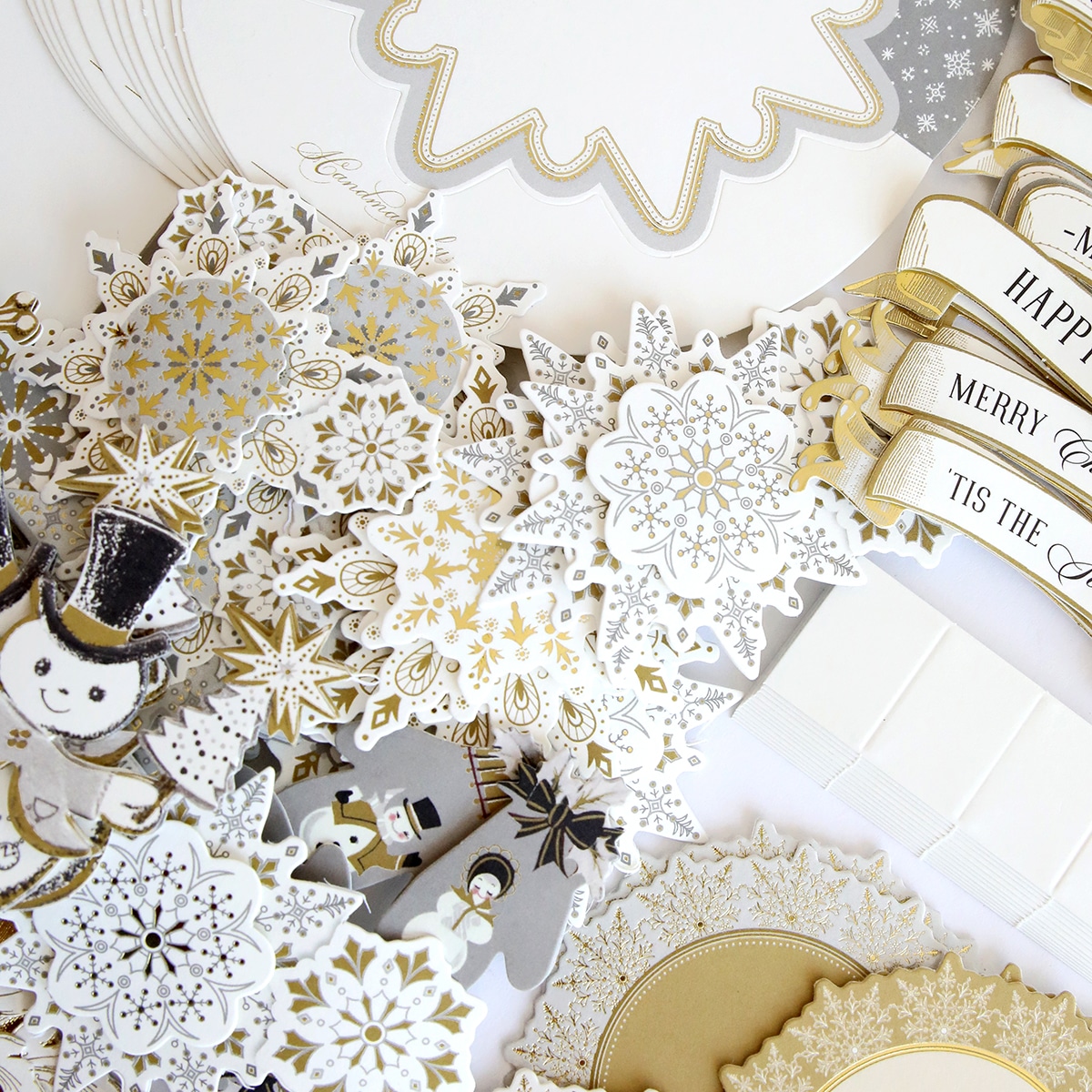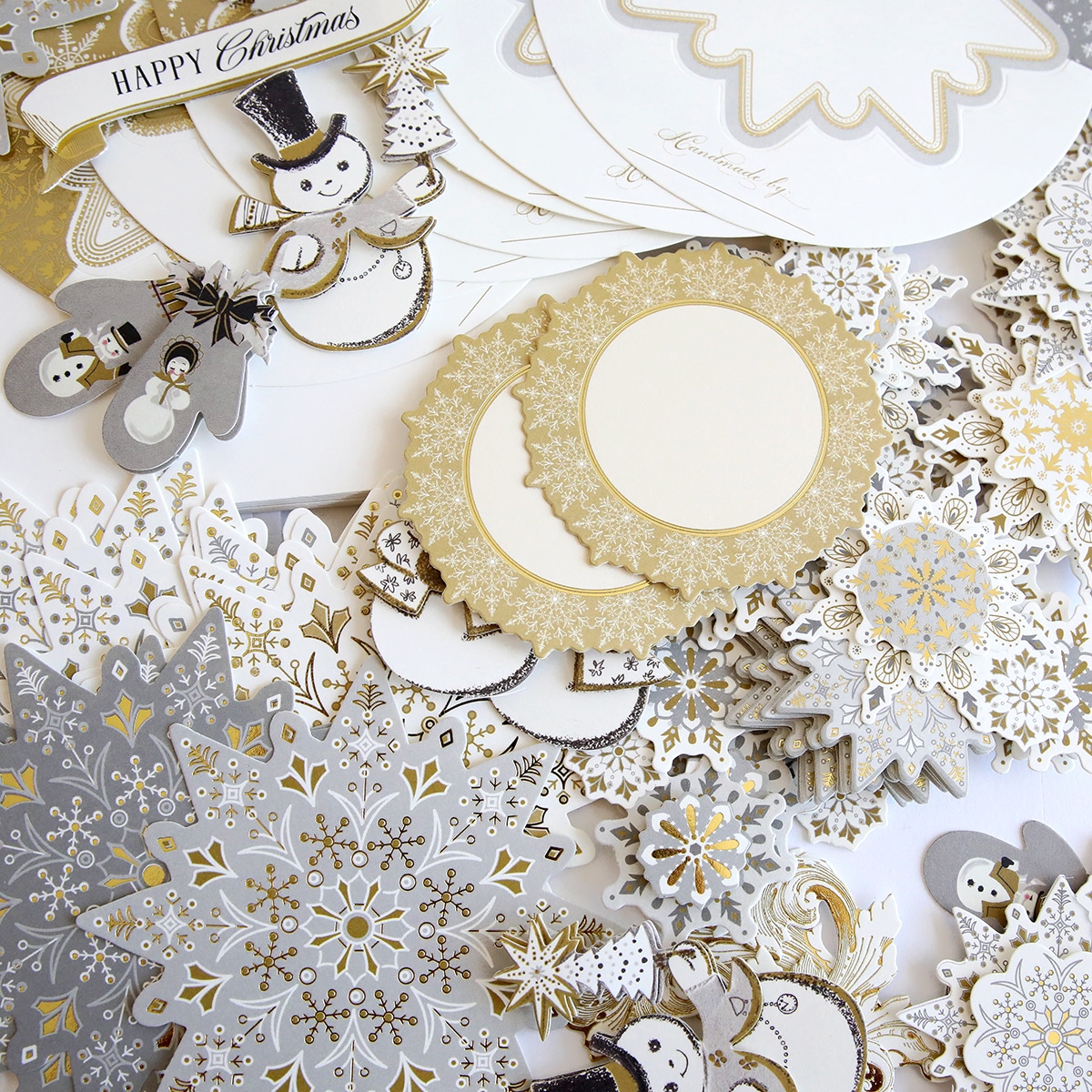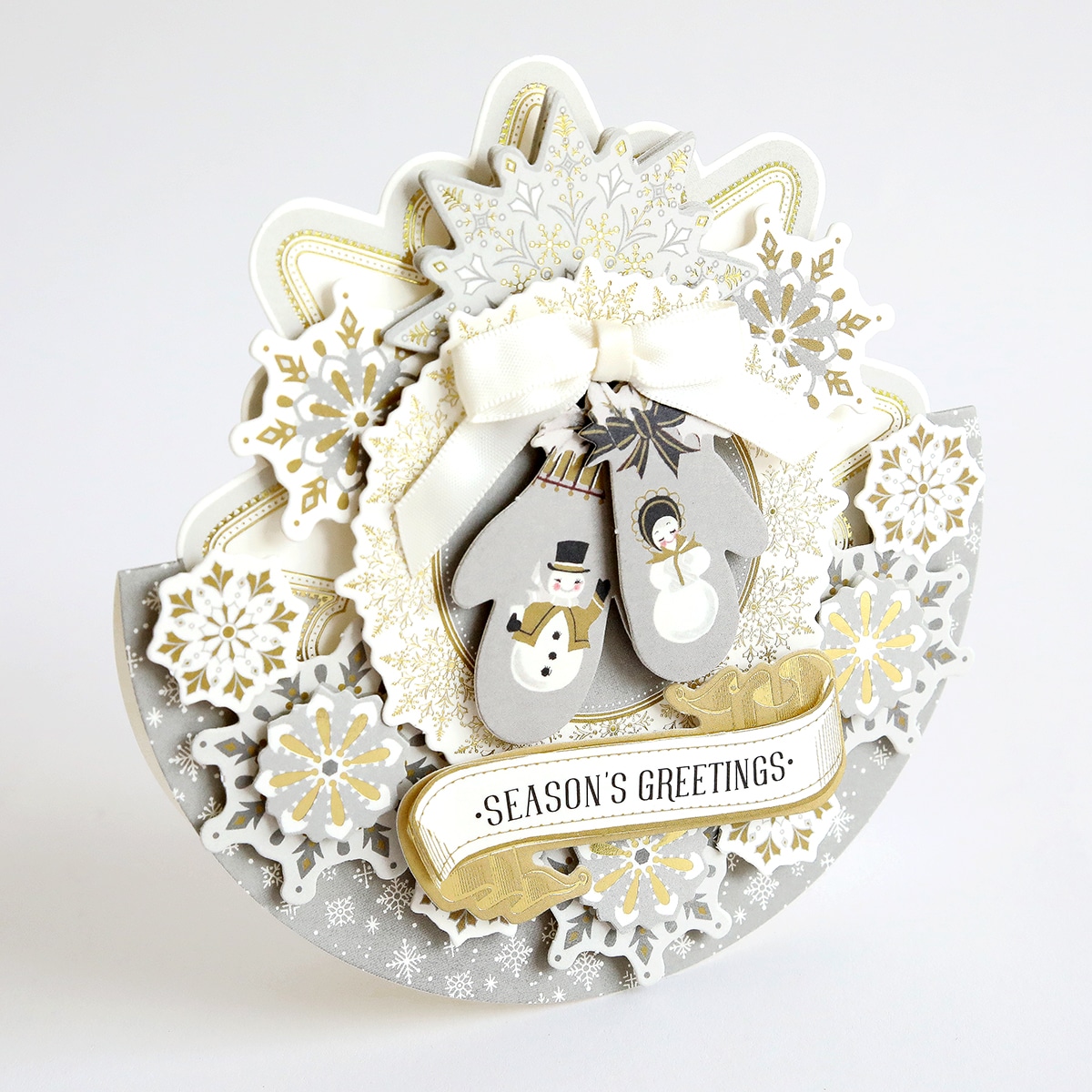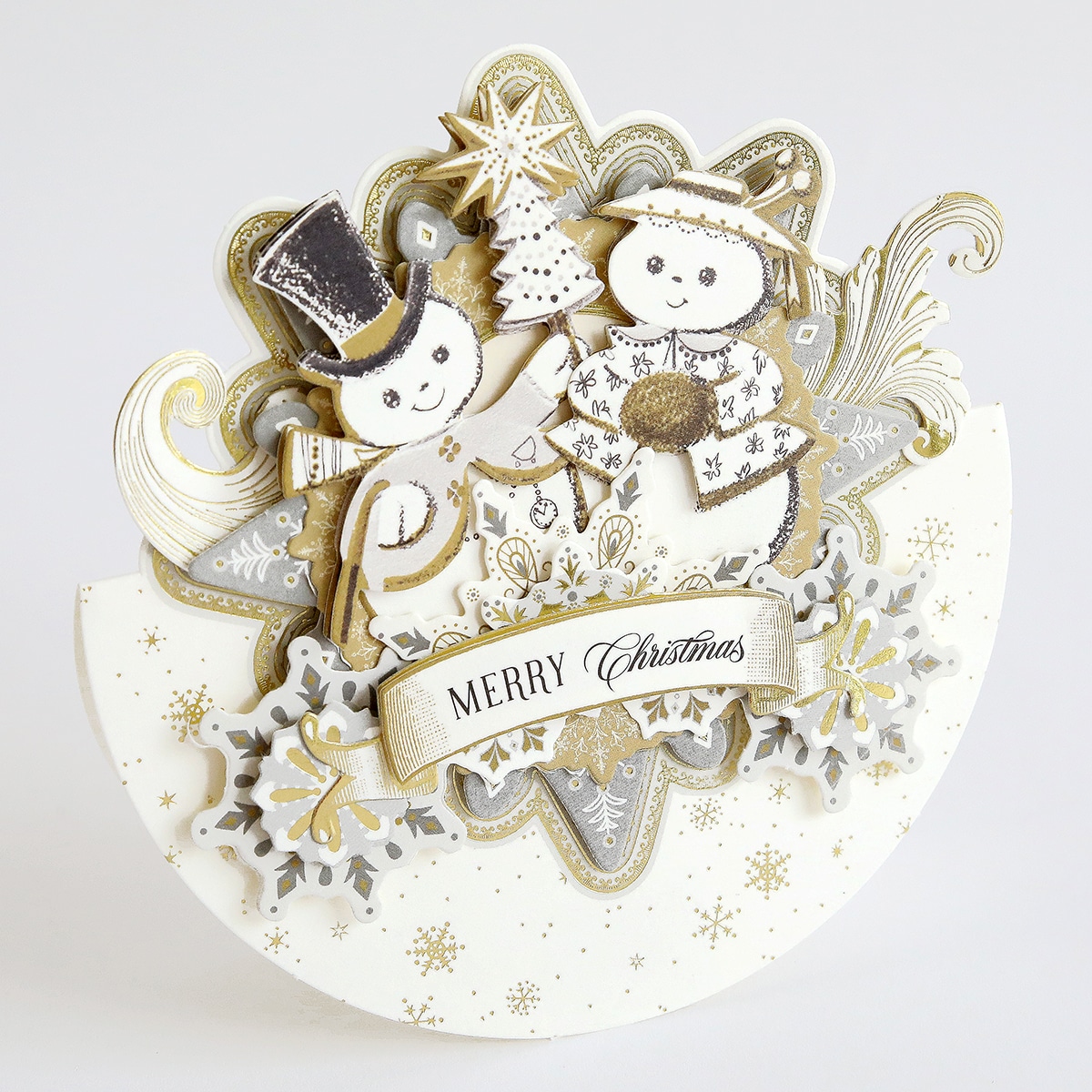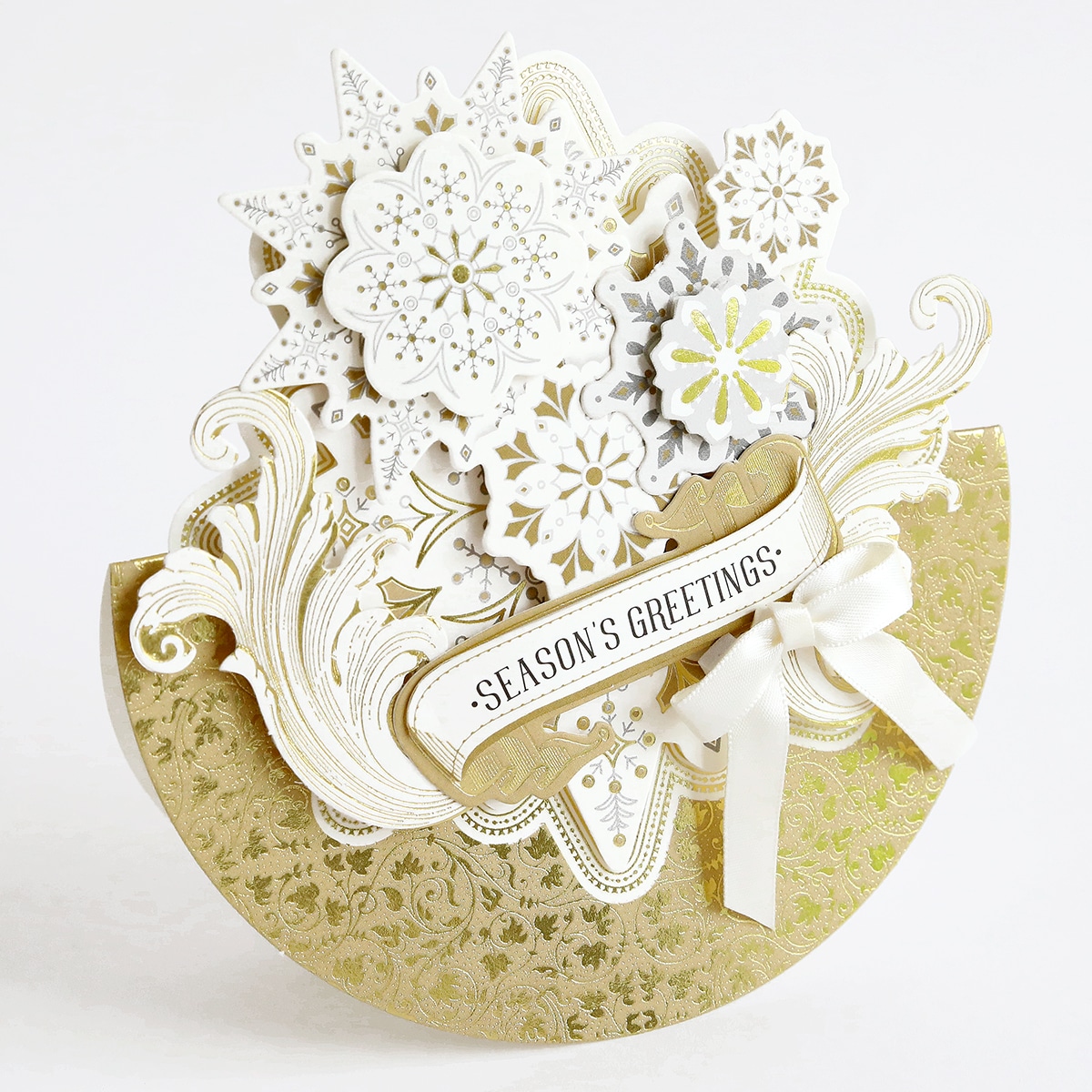 Life wouldn't be the same without great friends. Use the Simply Friendship Card Making Kit to send heartfelt messages to the important friends in  your life. These truncated cards, double-sided layers, gold foil embellishments, floral embellishments, sentiments and ribbon created 12 gorgeous, pastel colored cards. Send cards that say Friends Forever, Thinking Of You, Hello Friend and other sweet messages.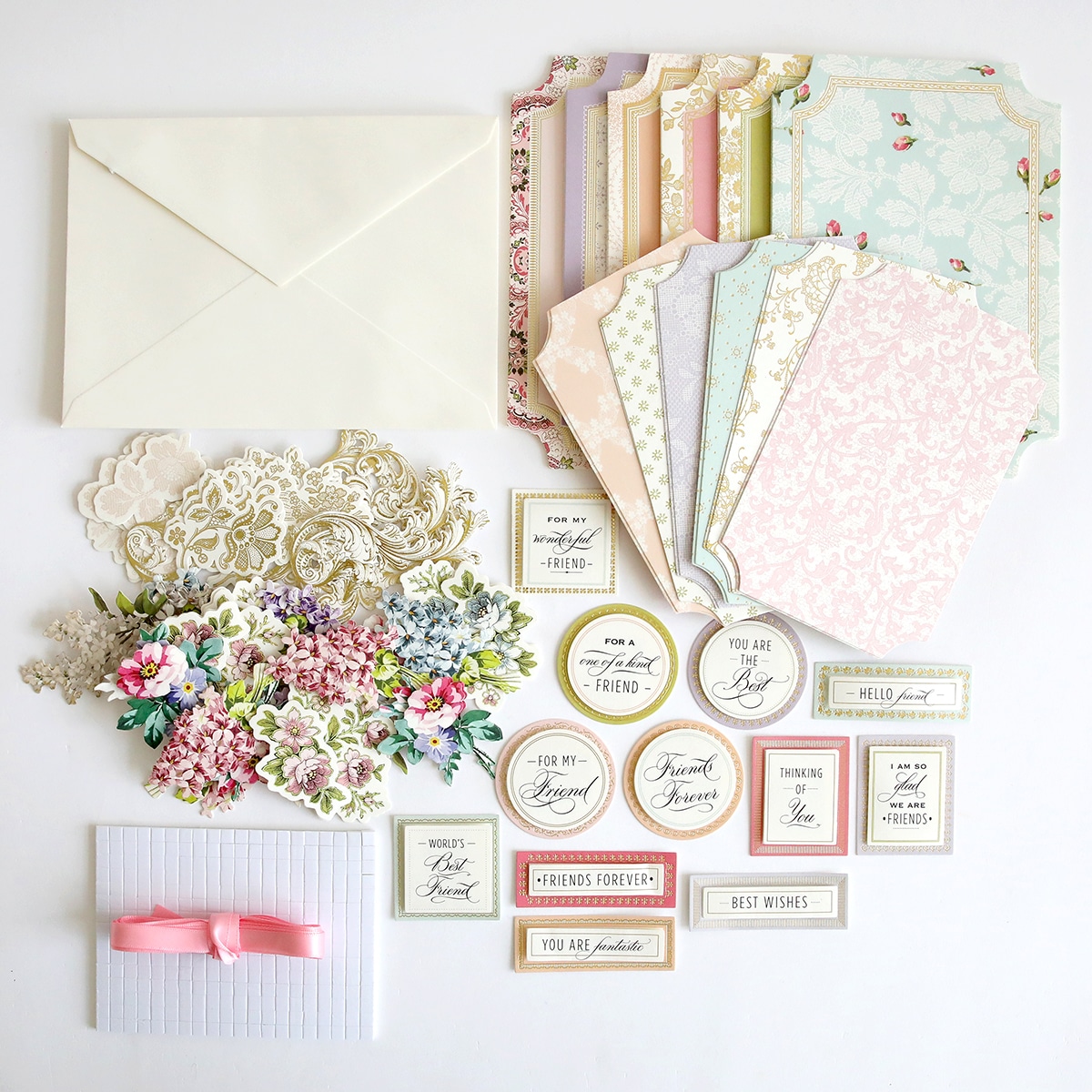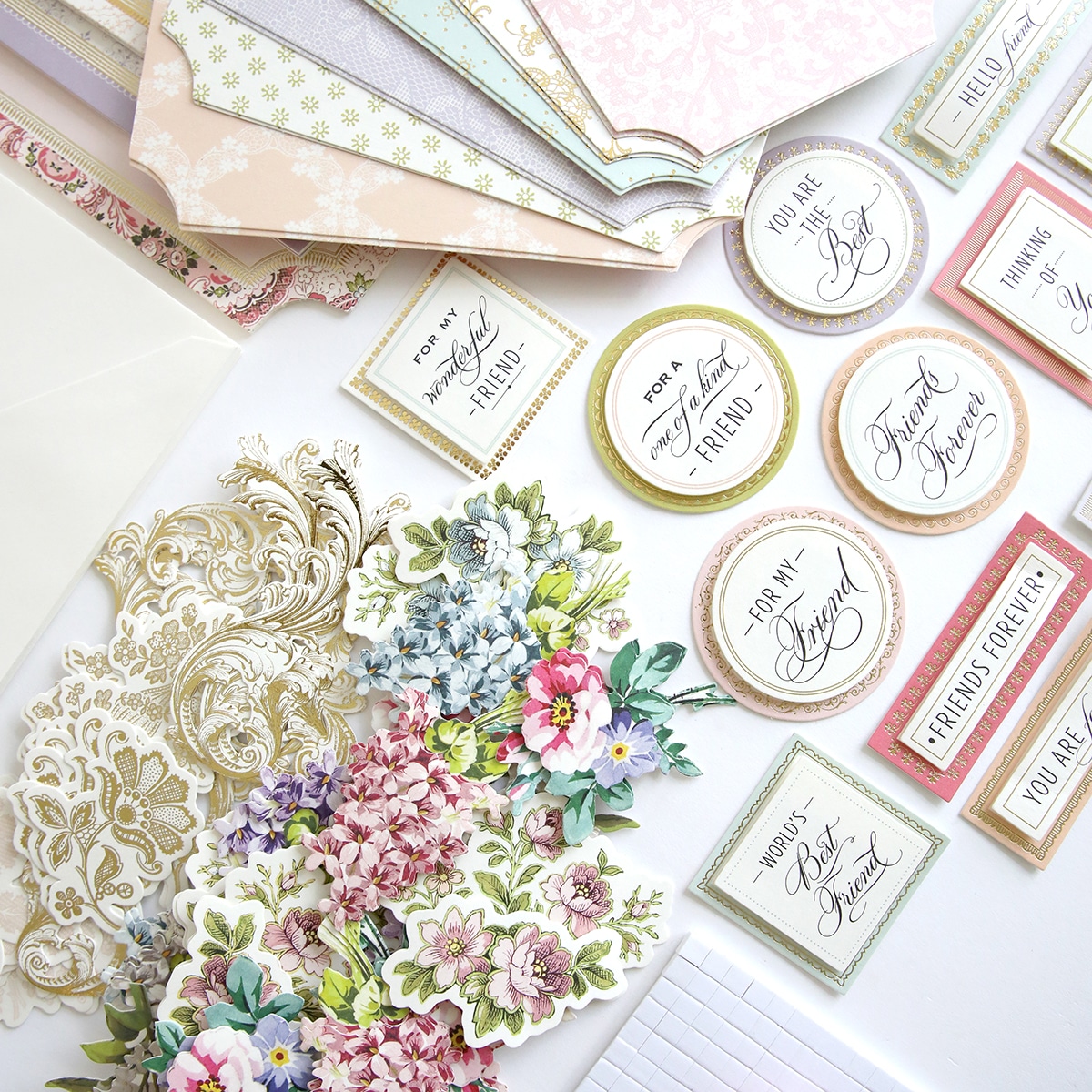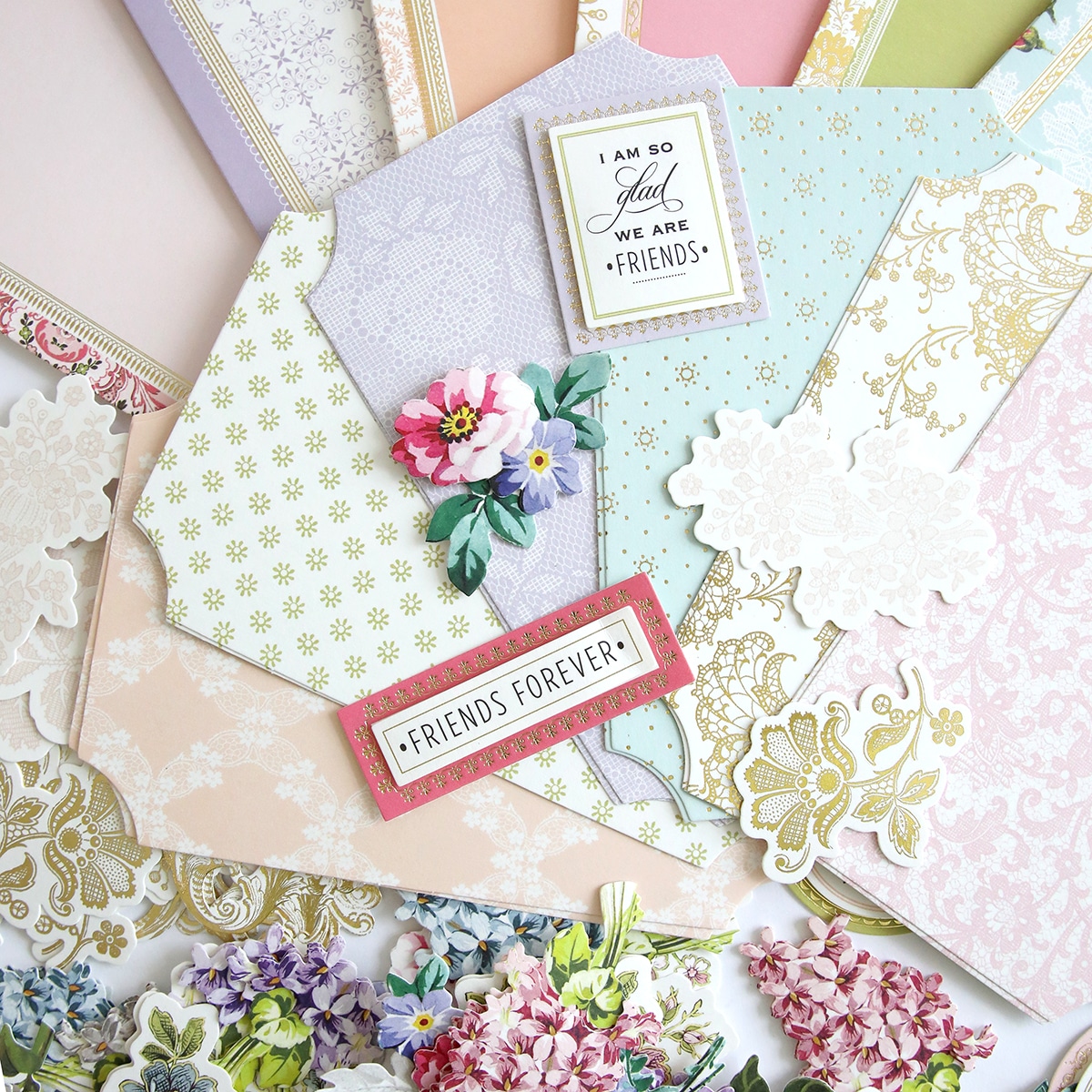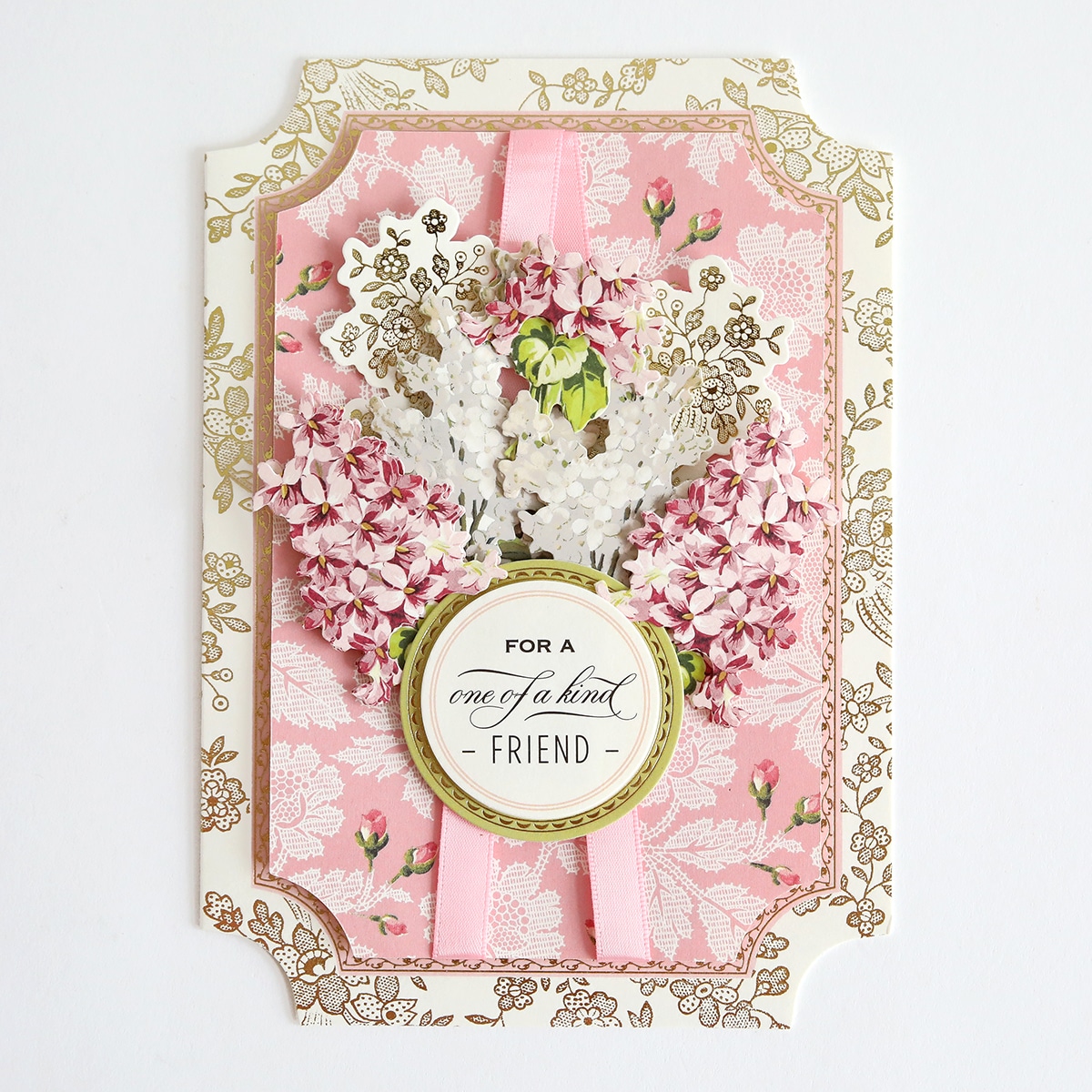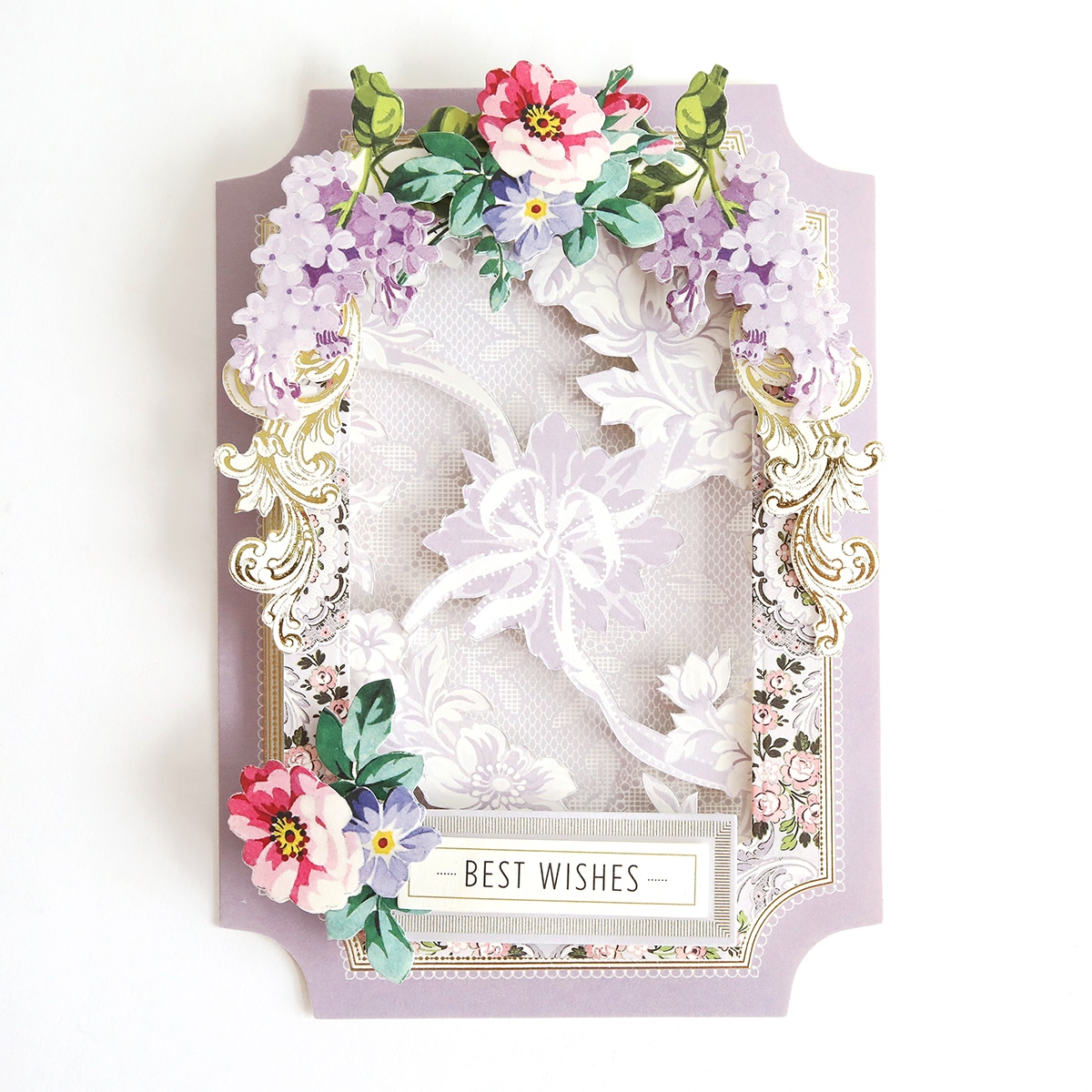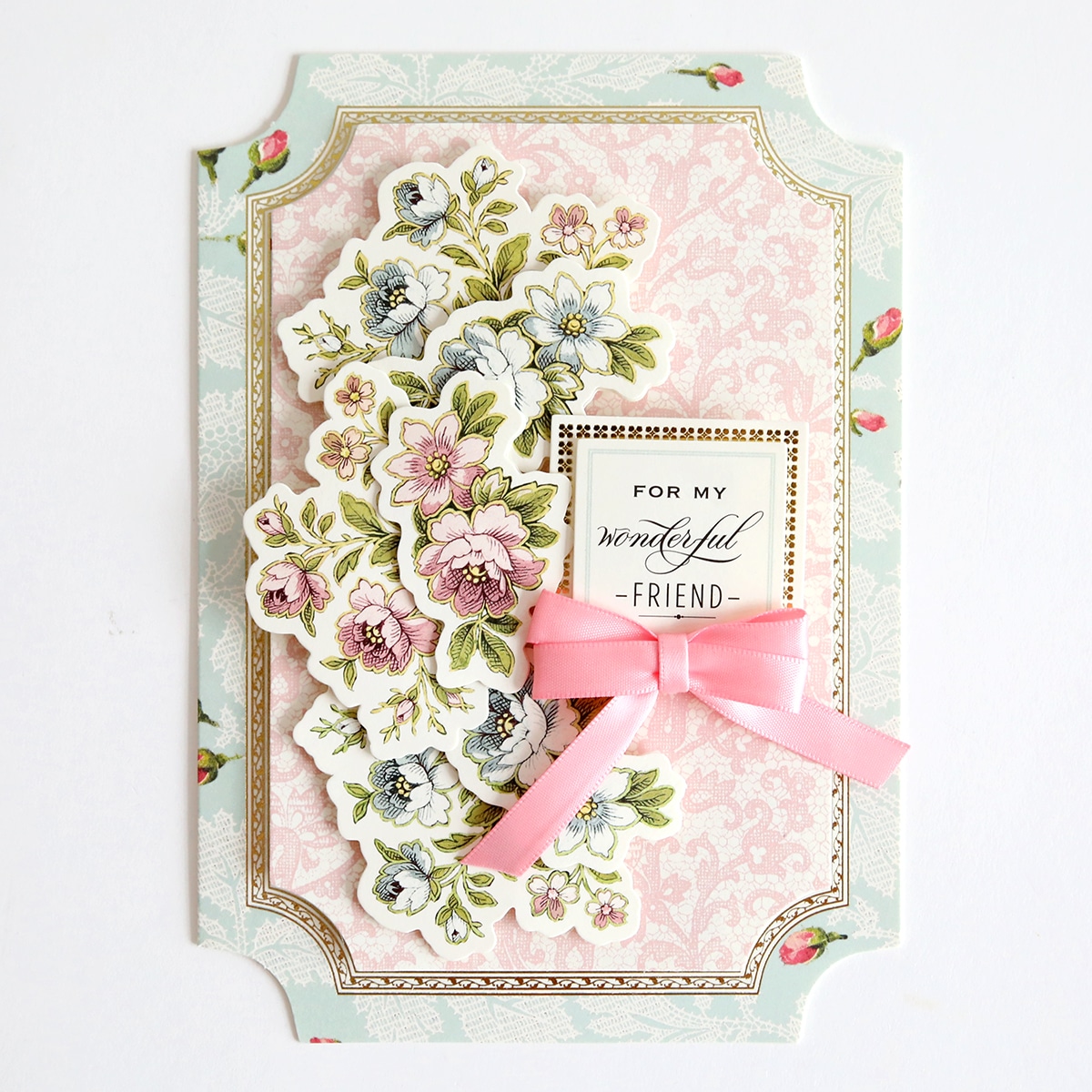 We have bundled 2 Christmas crafting essentials for October 3rd. Our Christmas Cardstock Bundle includes the Holiday Perfect Palette Double-Sided Cardstock and the Christmas Matte Foil Cardstock, you are getting both! The Perfect Palette contains 54 sheets of 6 x 8 and the Matte Foil includes 60 sheets of 6 x 8 (12 each of 5 colors). Use these amazing holiday papers to create cards, layers, embellishments and more. These colors will go with everything in your Anna Griffin crafting items.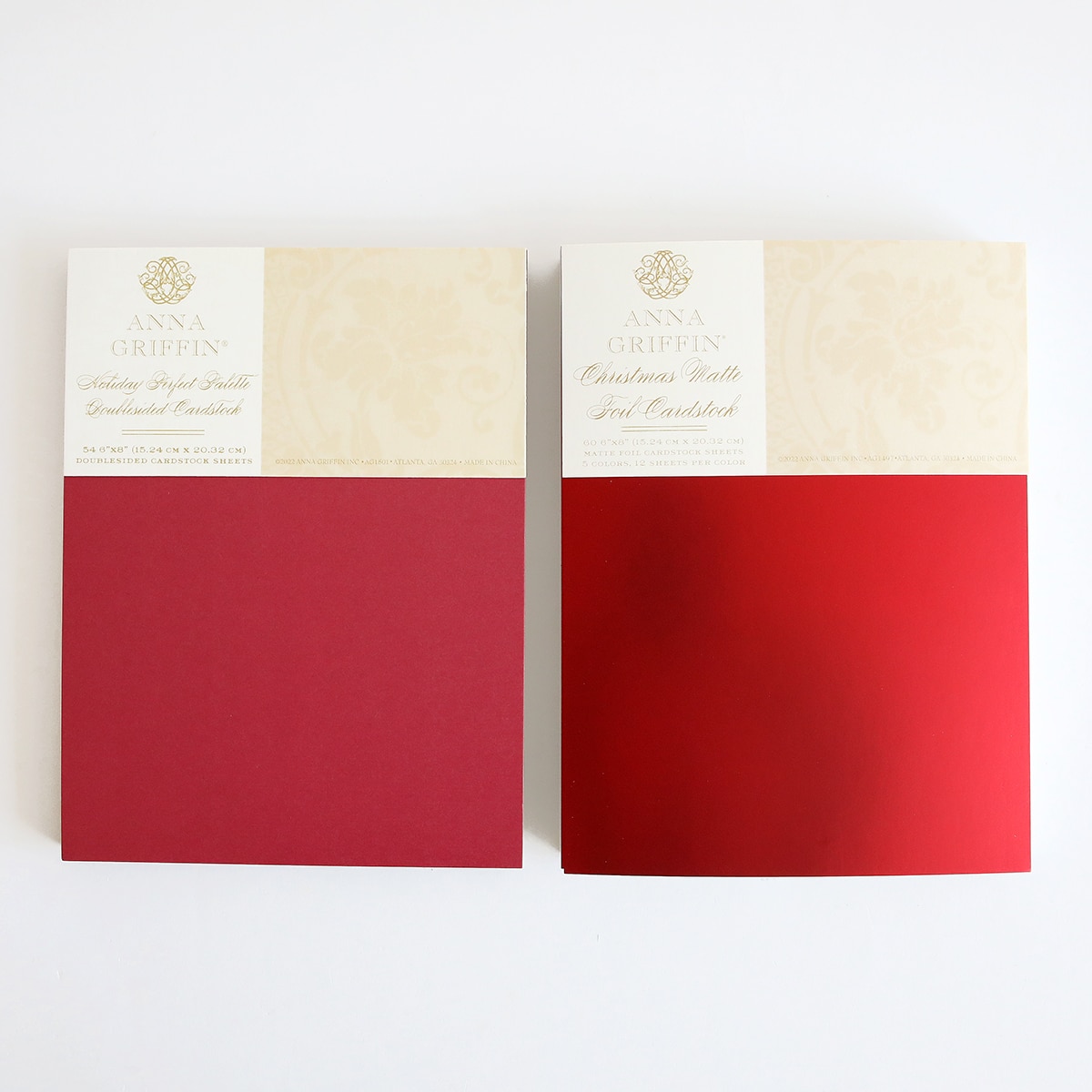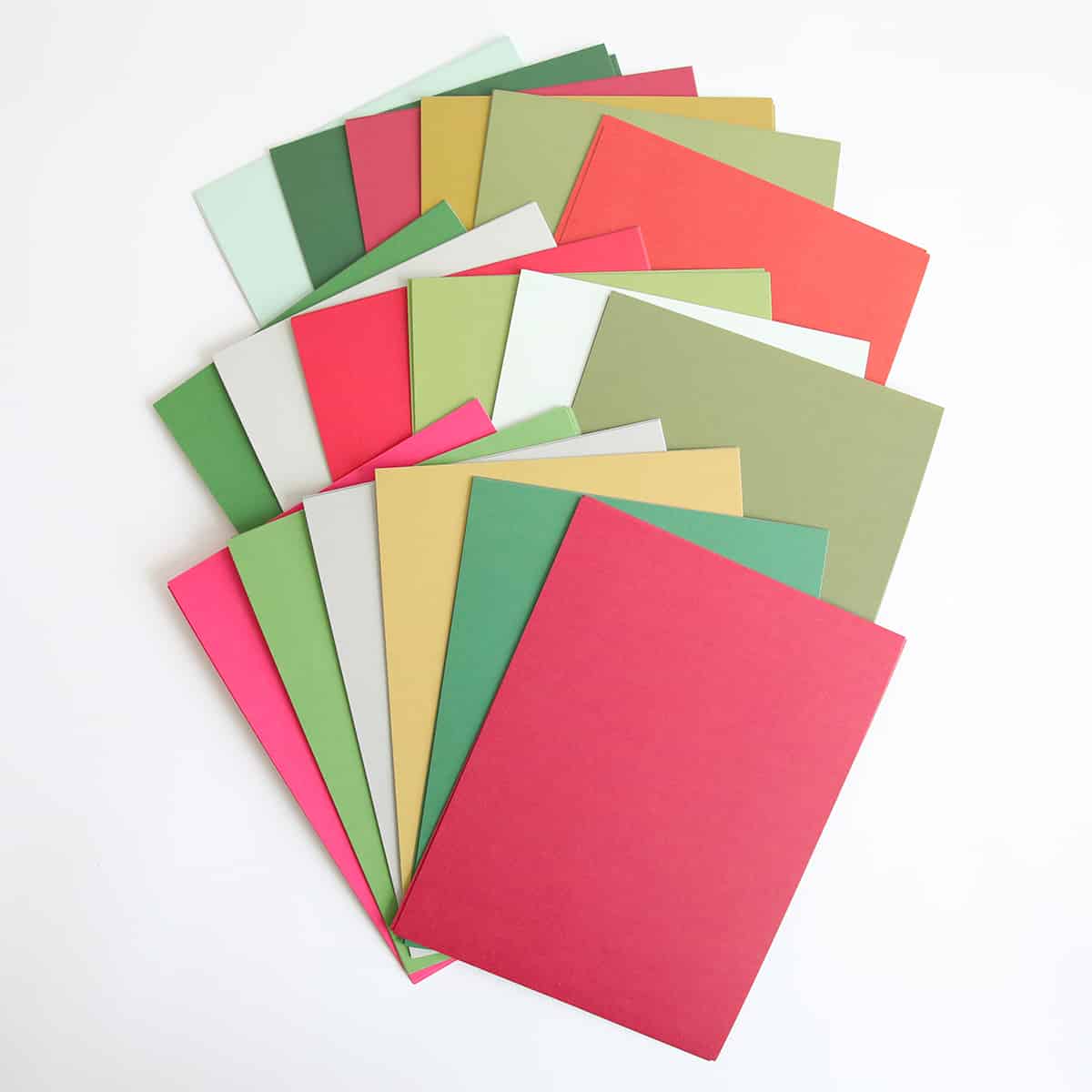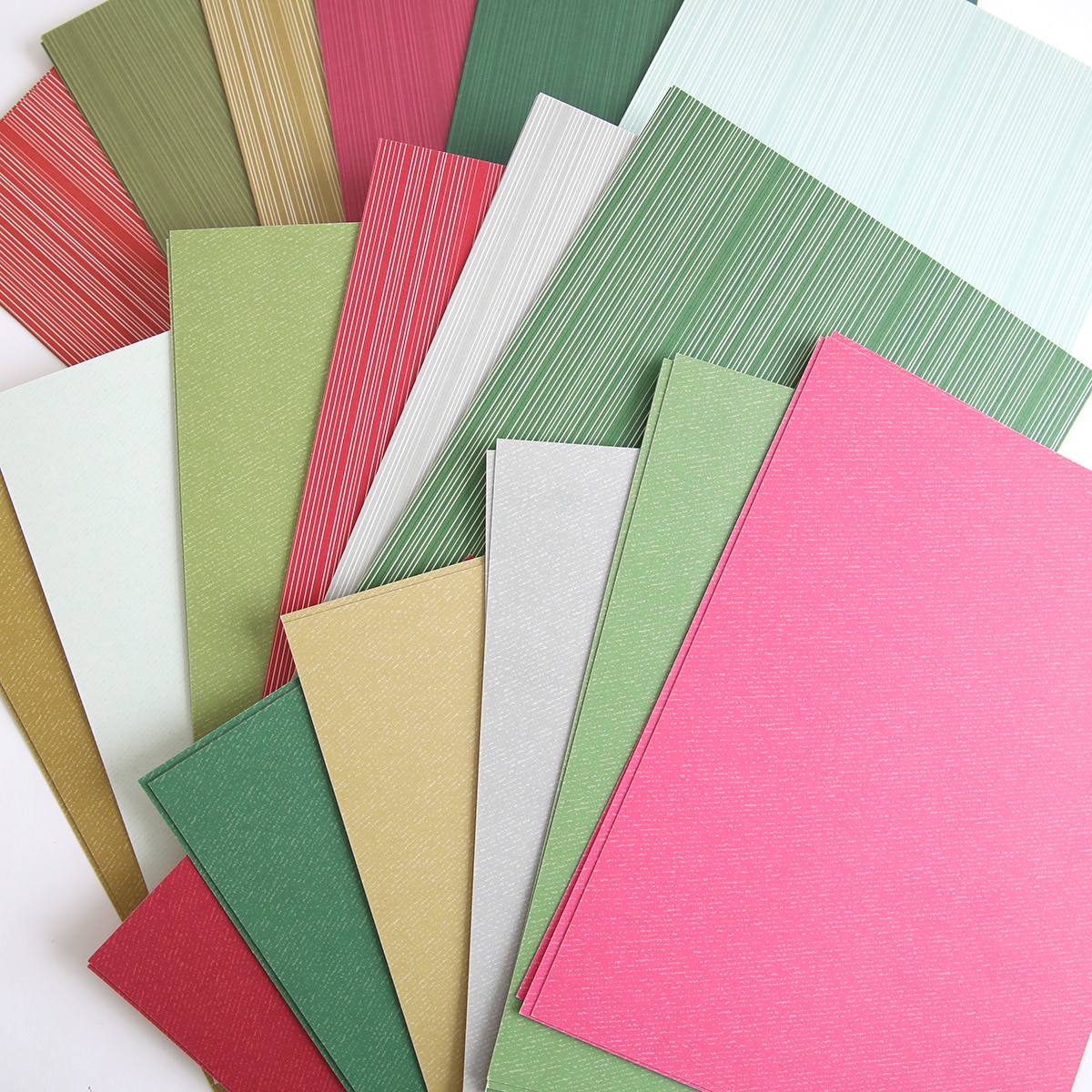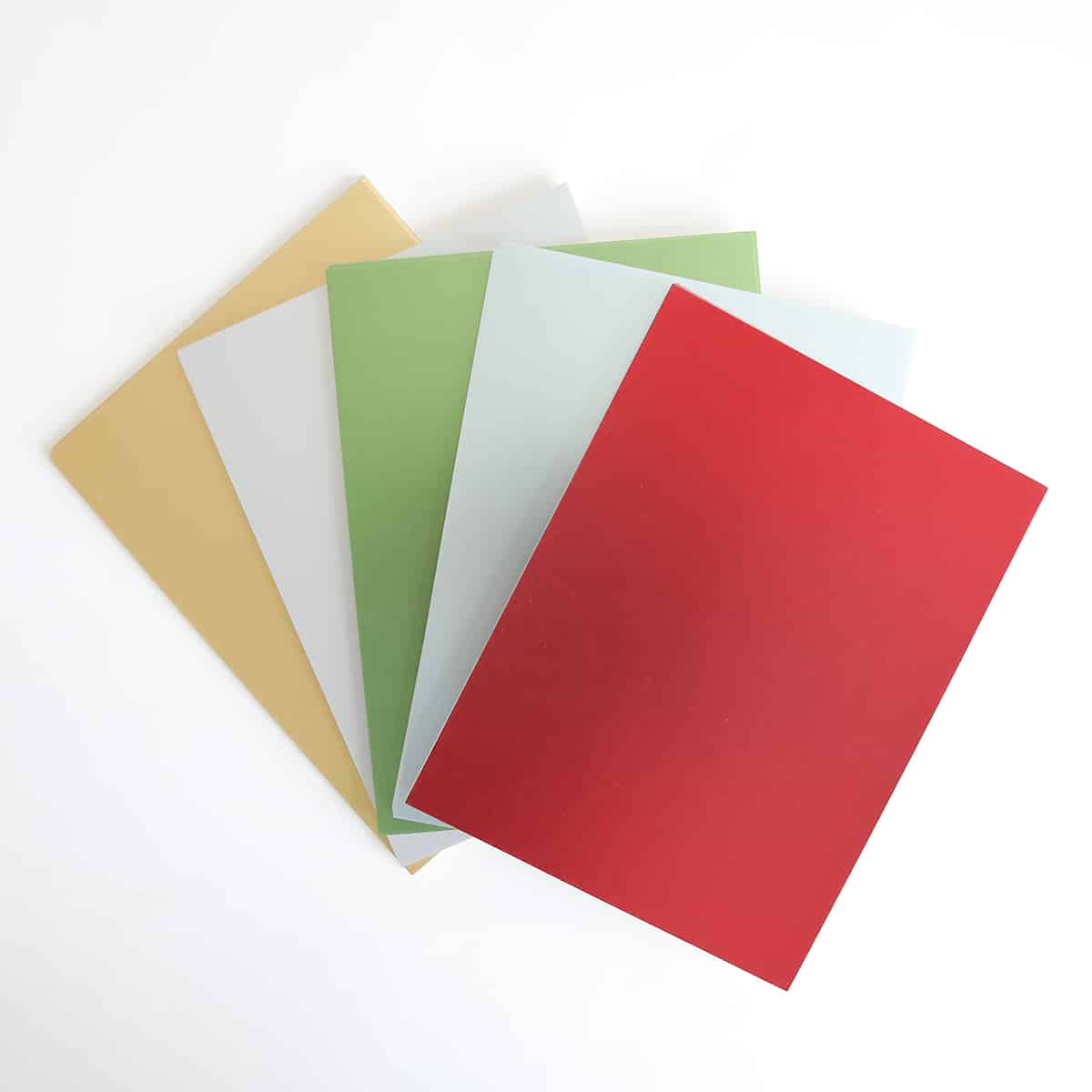 Here are cards made with Christmas Perfect Palette.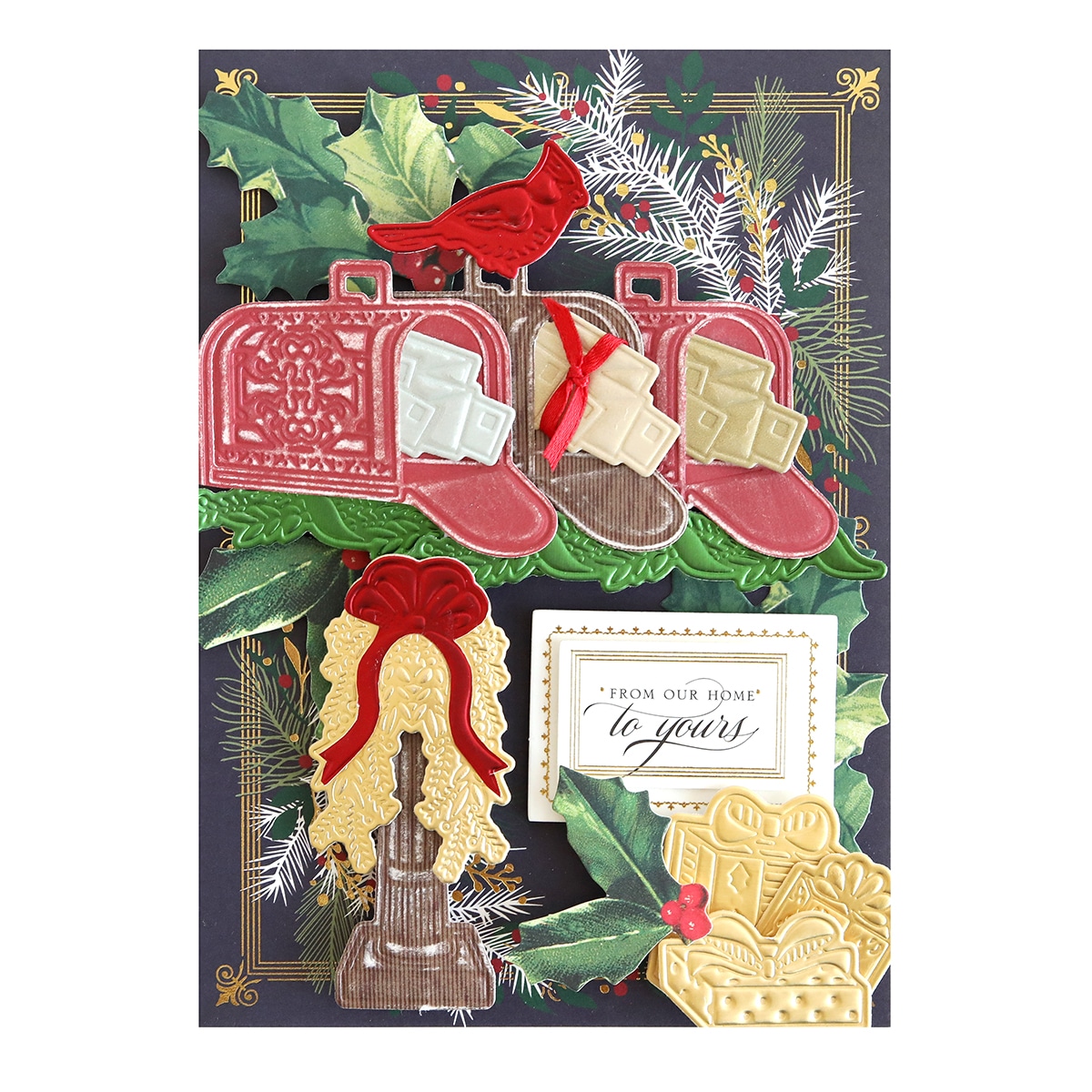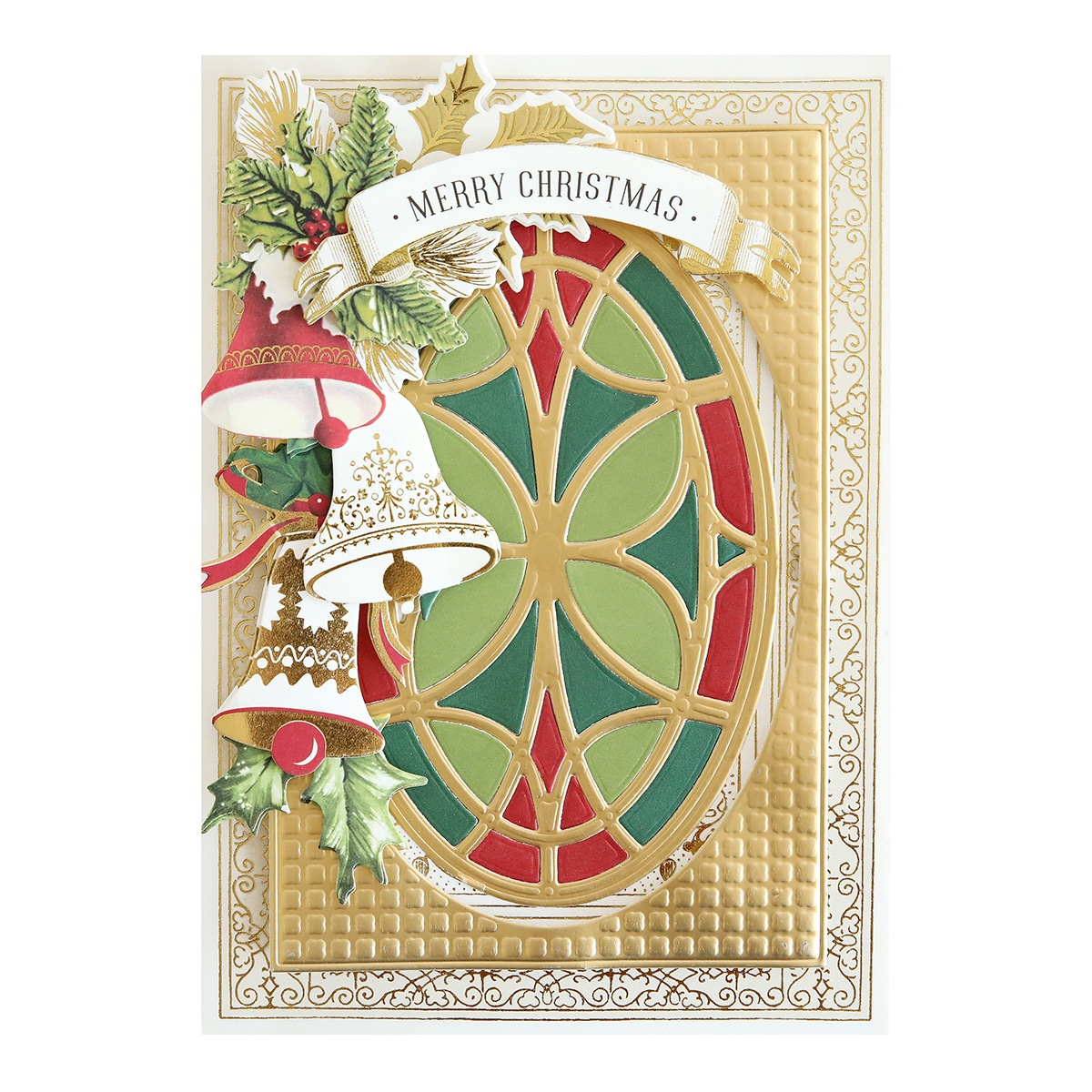 These 2 cards were made with Christmas Matte Foil Cardstock.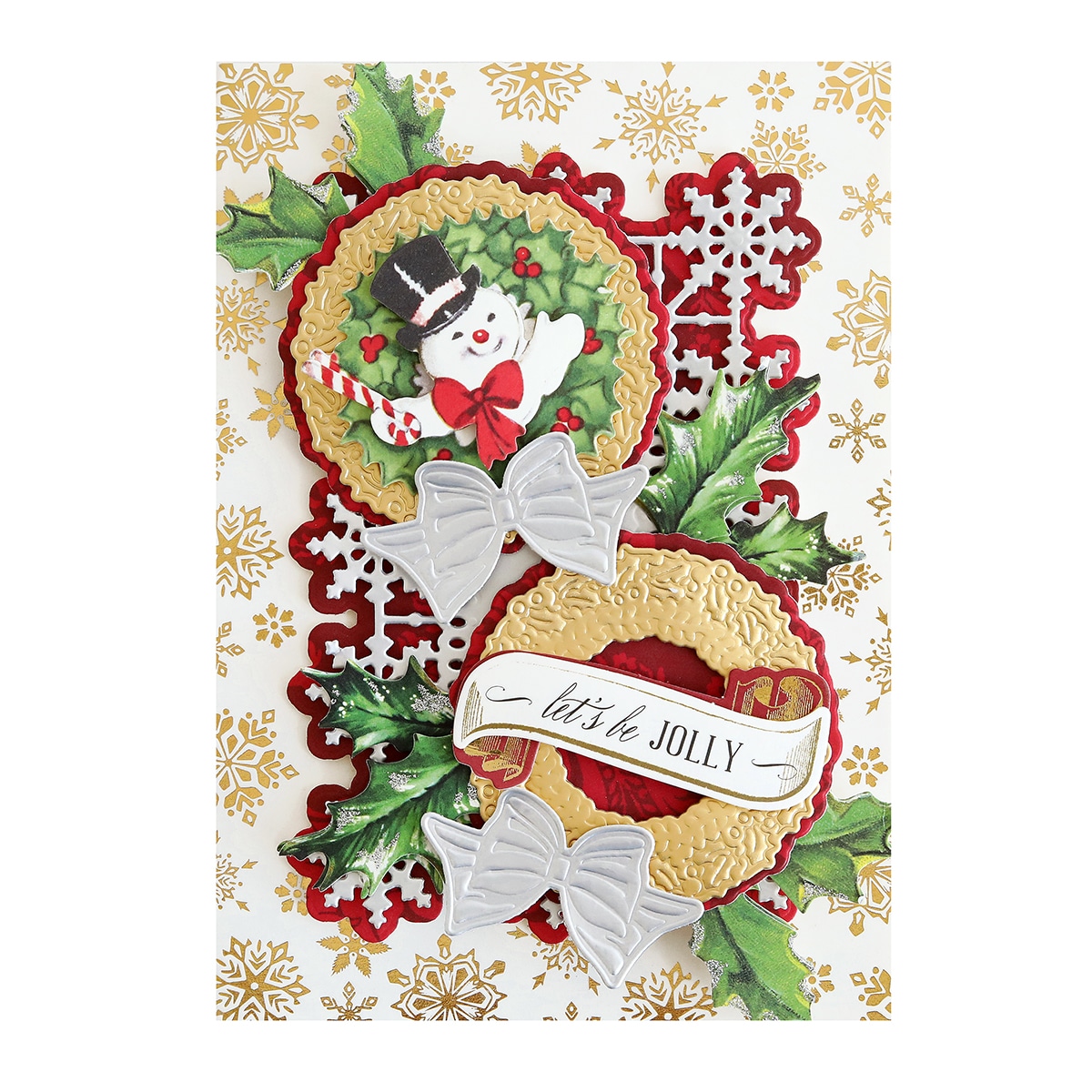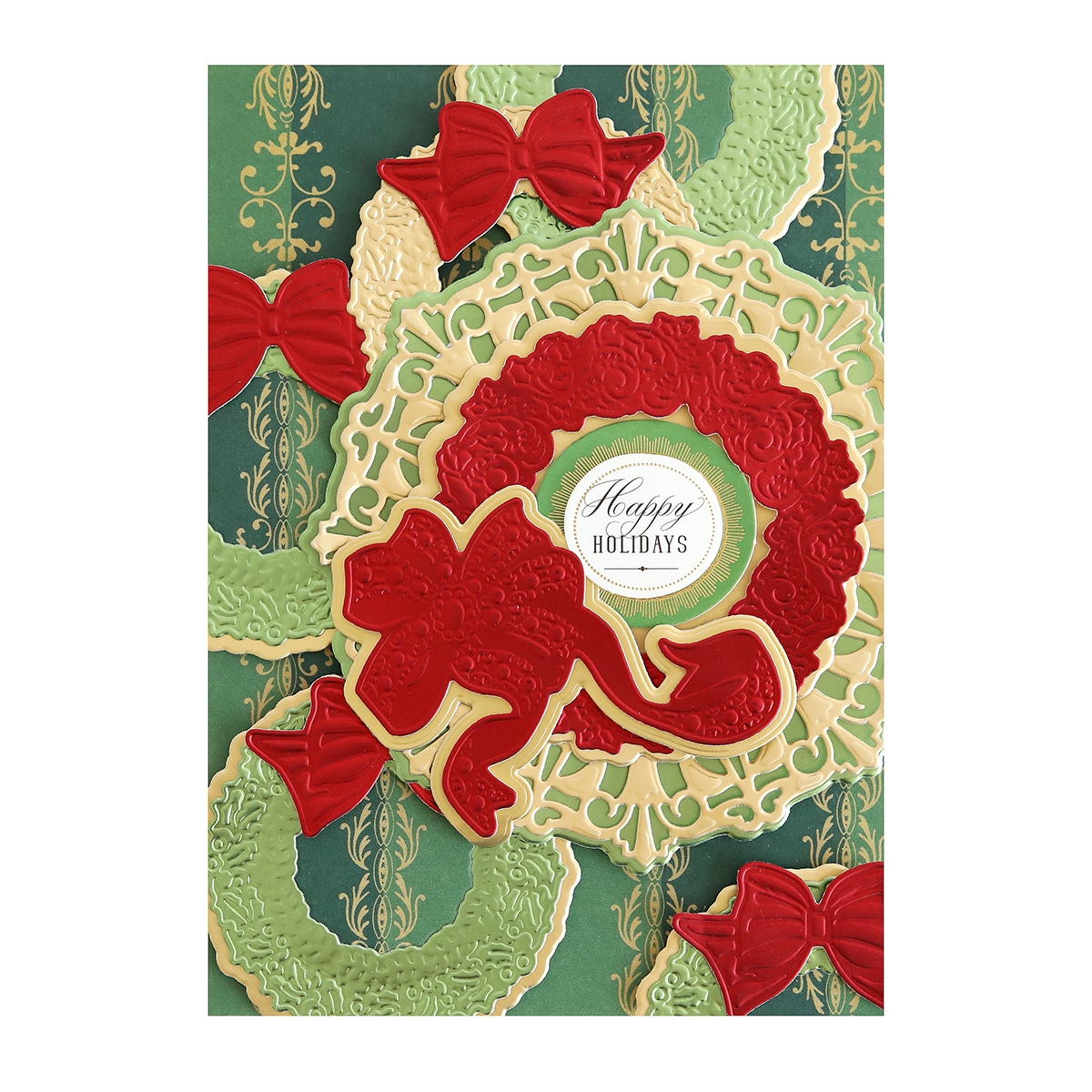 The Woodie Wagon Easel Dies makes nostalgia come to life for your holiday (and every day) cards! You will love creating these vintage vehicles and decorating them with all of your favorite papers, embellishments, included Christmas tree and surfboard dies and more. These 8 dies are so much fun to make cards with. Use an inlay technique to add panels of your choice and add people from our various embellishment kits; this is one die set that lets you be creative!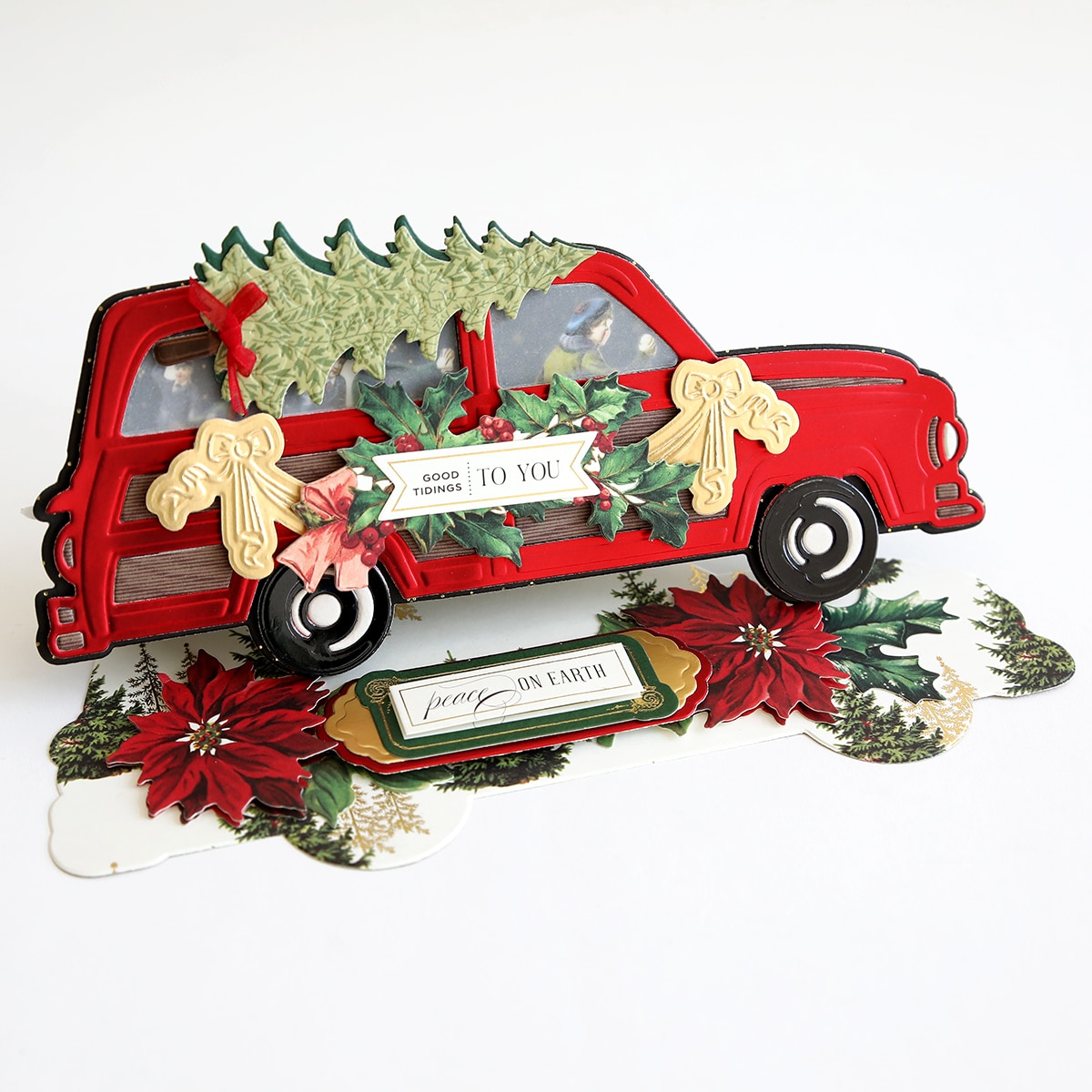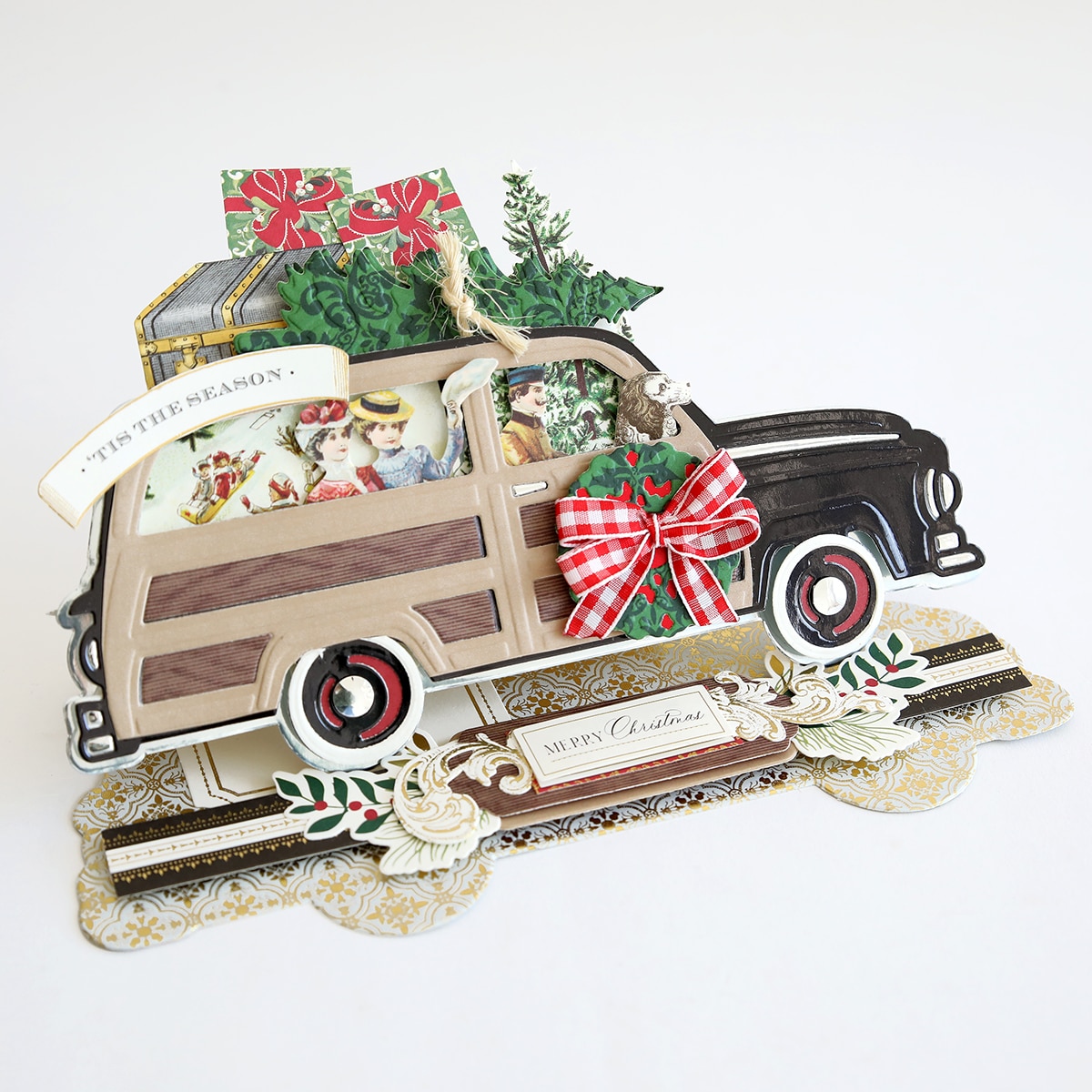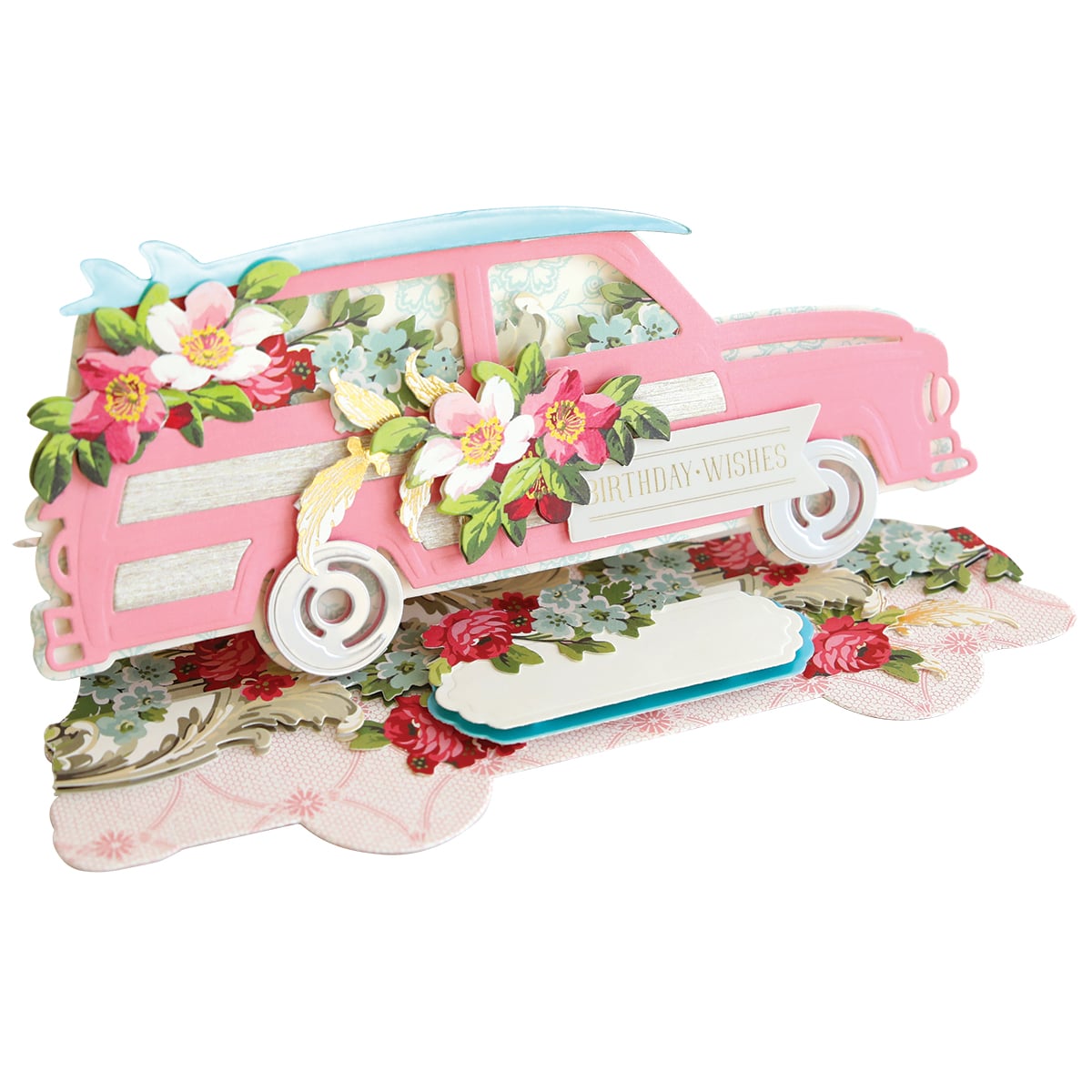 The Luxury Matte Foil Cardstock is available in a new colorway, dark! You will get 72 sheets total, 36 sheets of 6 x 8 (6 each of 6 colors) and 36 sheets of 4.25 x 9.5 (6 sheets of 6 colors). In this set, you will get black, fuchsia, copper, red, peacock blue and lime green. Like all of our cardstock, these sheets cut and emboss like butter, show off beautiful detail from our dies and embossing folders and add vibrant color to your cards, scrapbook pages and paper projects.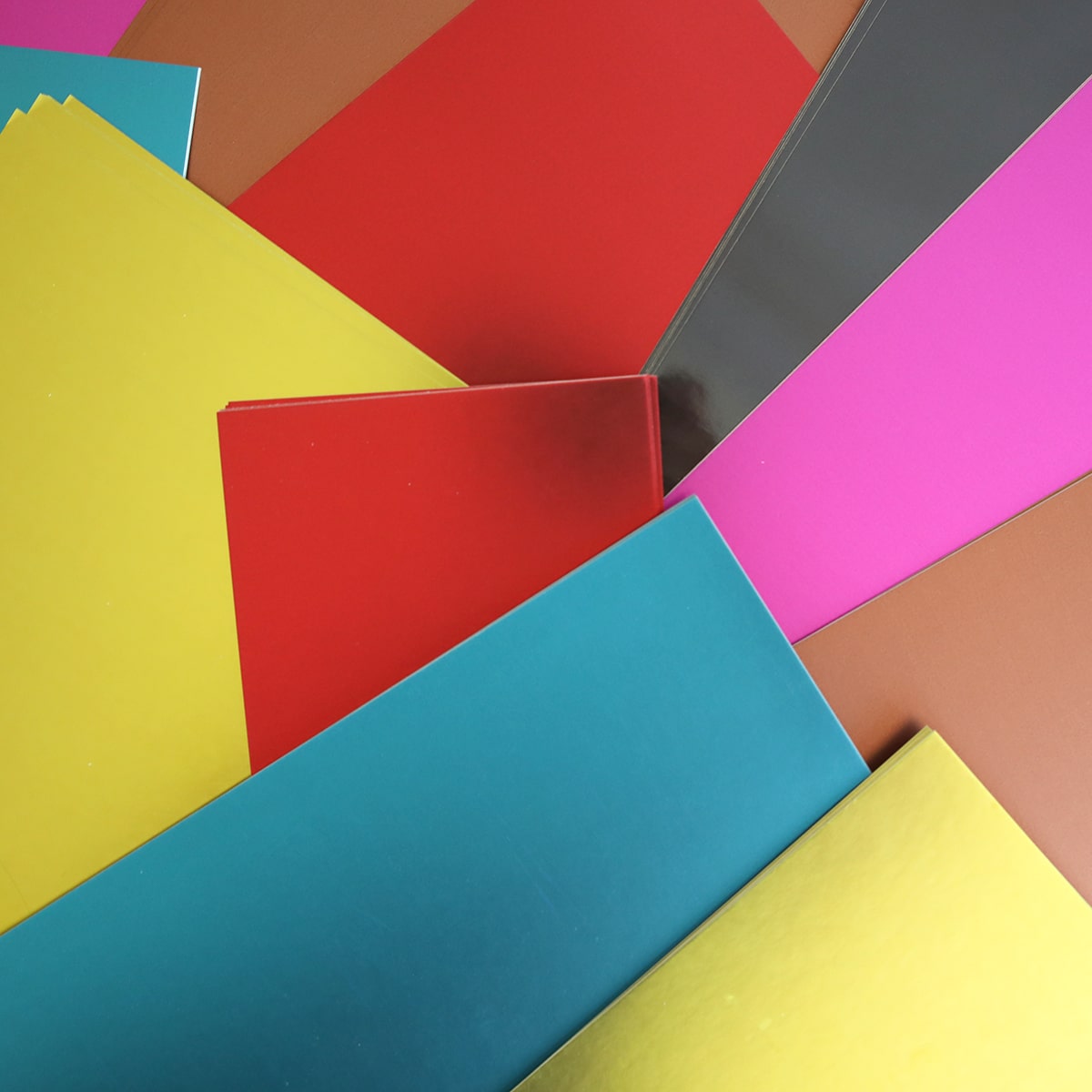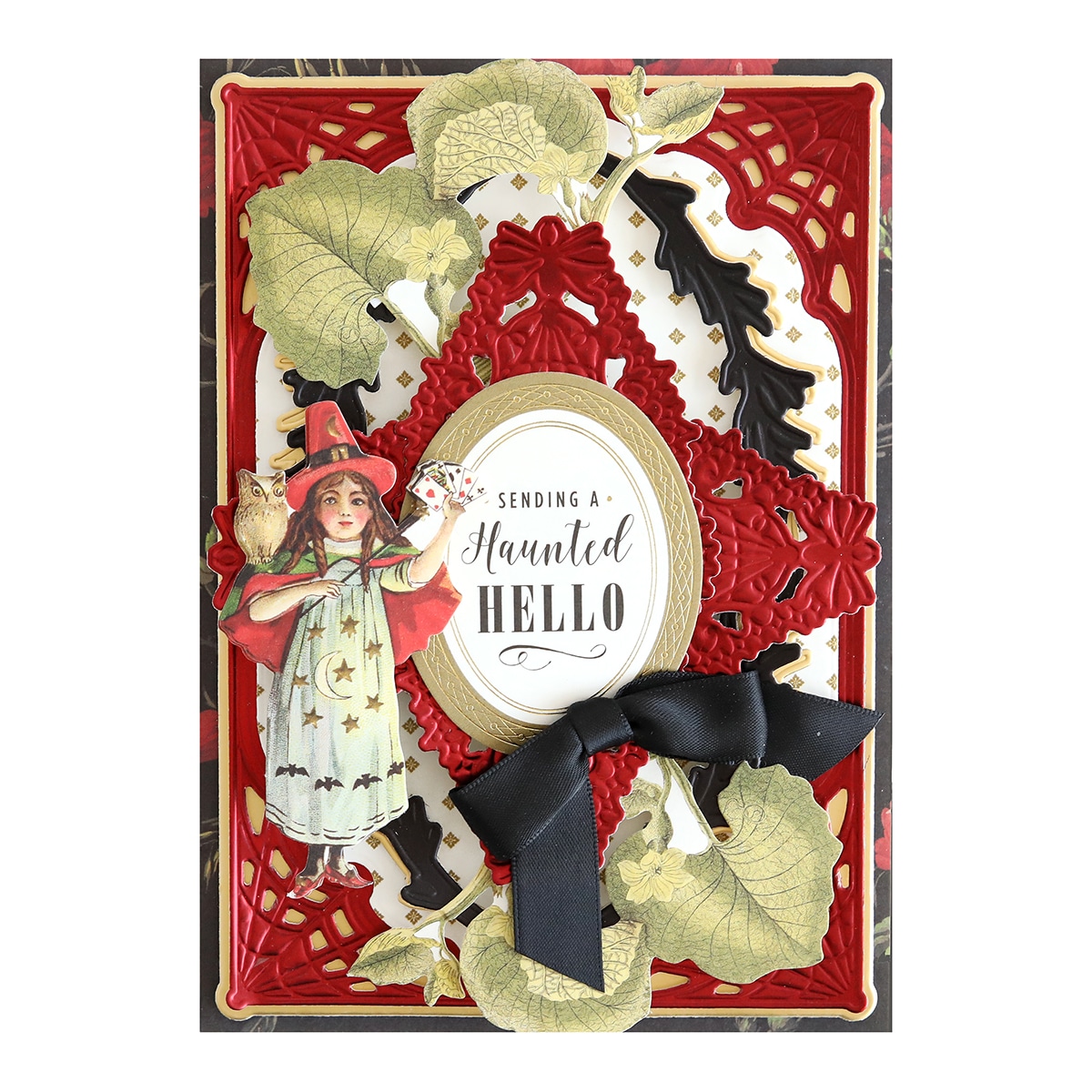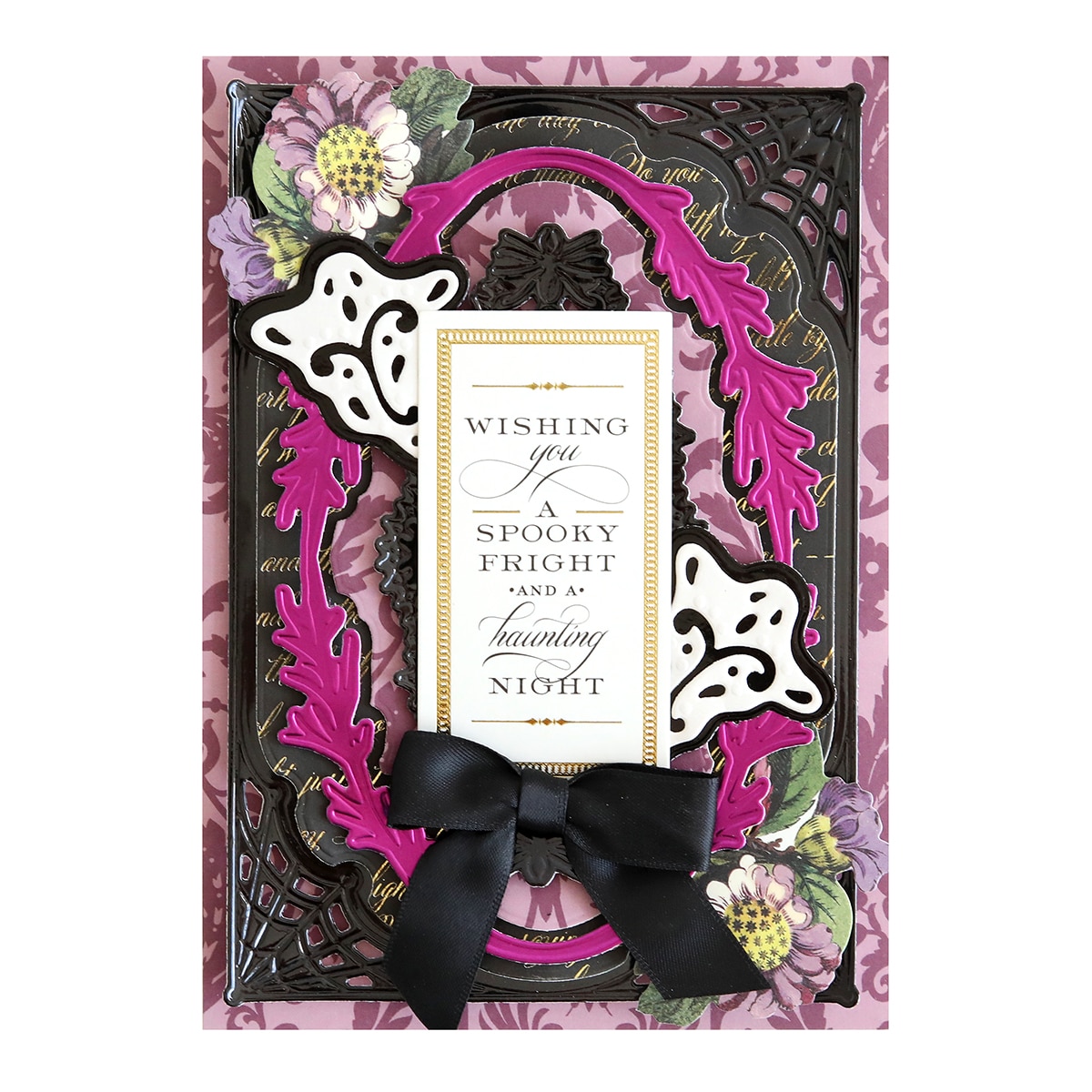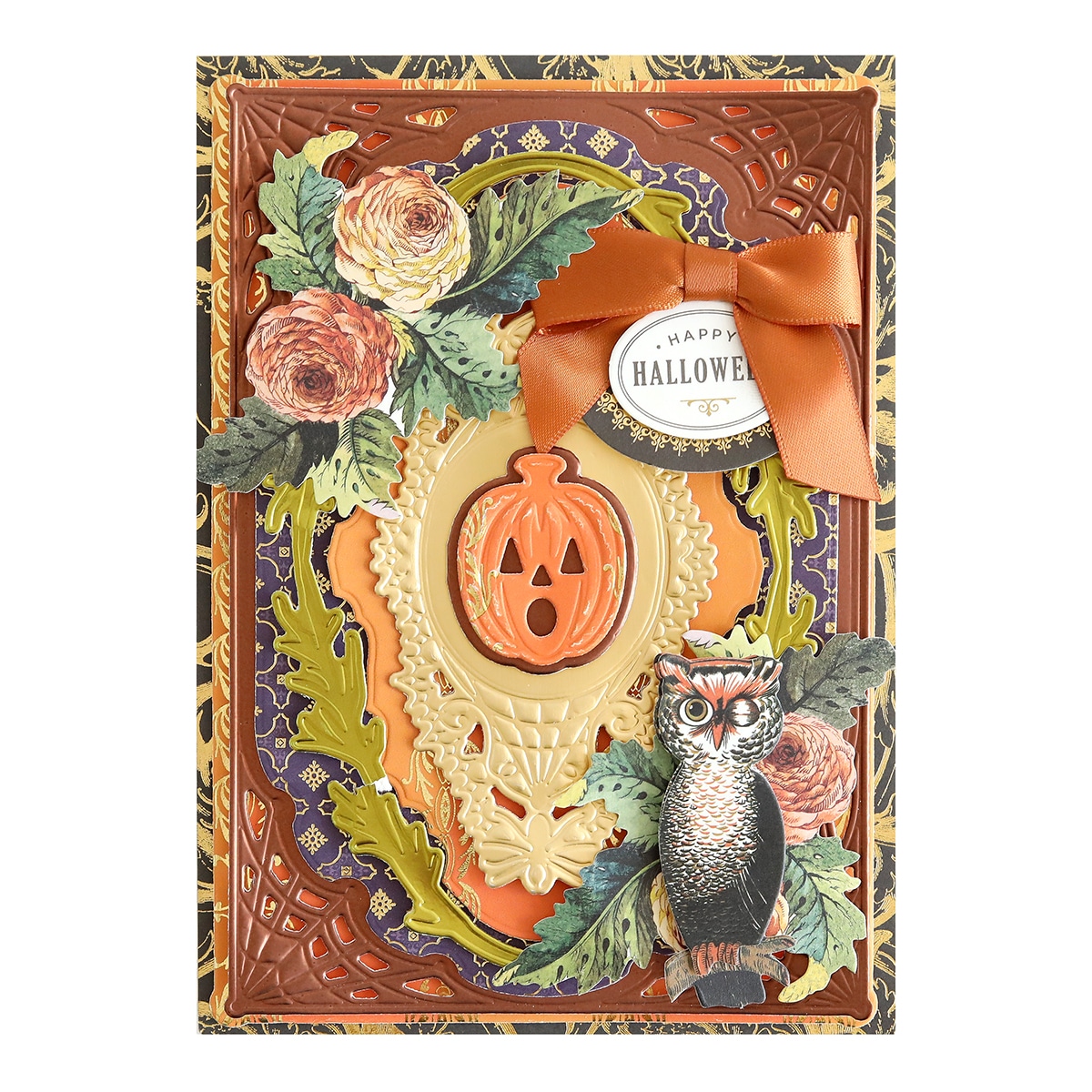 We are excited to give away these items! Let us know your favorite item of the week, and we will announce our winners on Monday along with Product Preview 2.
We are looking forward seeing you during our Live Stream and card party on HSN's Facebook Page tomorrow at 5pm EST and  for our LIVE show, Holiday House show on HSN at 6pm EST.
Bye for now,
Anna