Hello crafters,
Happy Friday to you! It has been a big week for us, and we are so happy that you joined us for our shows on HSN this past Tuesday. Our Merry Craftsmas shows were so much fun, and we really kicked off holiday crafts in the best way. If you missed any of our appearances, you can shop the show here.
We received the prettiest mail this week and we are excited to share it with you. There's everything from Christmas in July cards to thank you's and birthday cards. Let's get started!
Jo Ann sent the prettiest card! What a great idea to take your slimline cards and turn them into an easel. Call us inspired, Jo Ann!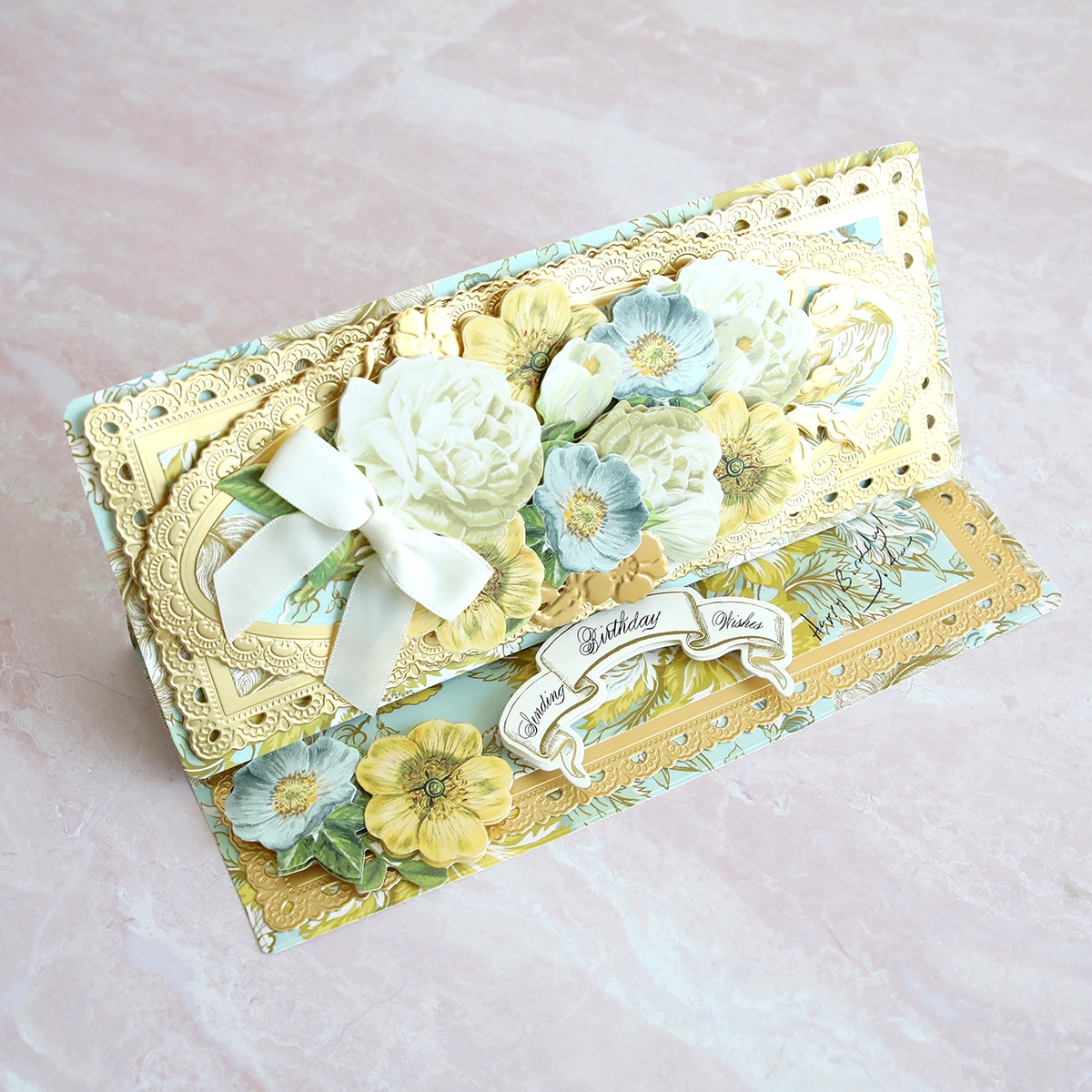 Our friend Robin made the most gorgeous diorama card full of beautiful details. Thank you so much, Robin! From the Rose Concentric Dies to the pretty flowers, everything is lovely!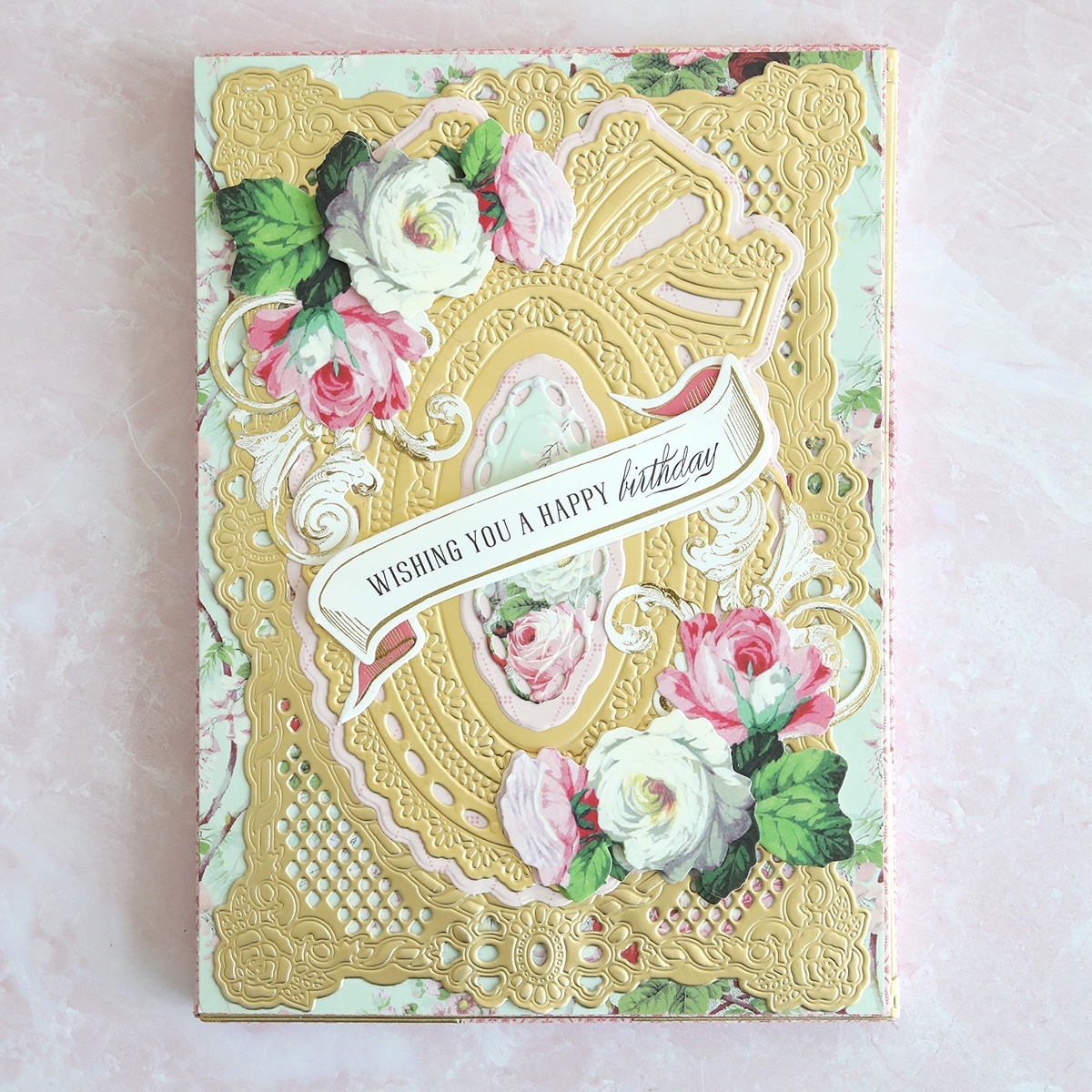 Here is the inside of Robin's card. Everything is just so pretty!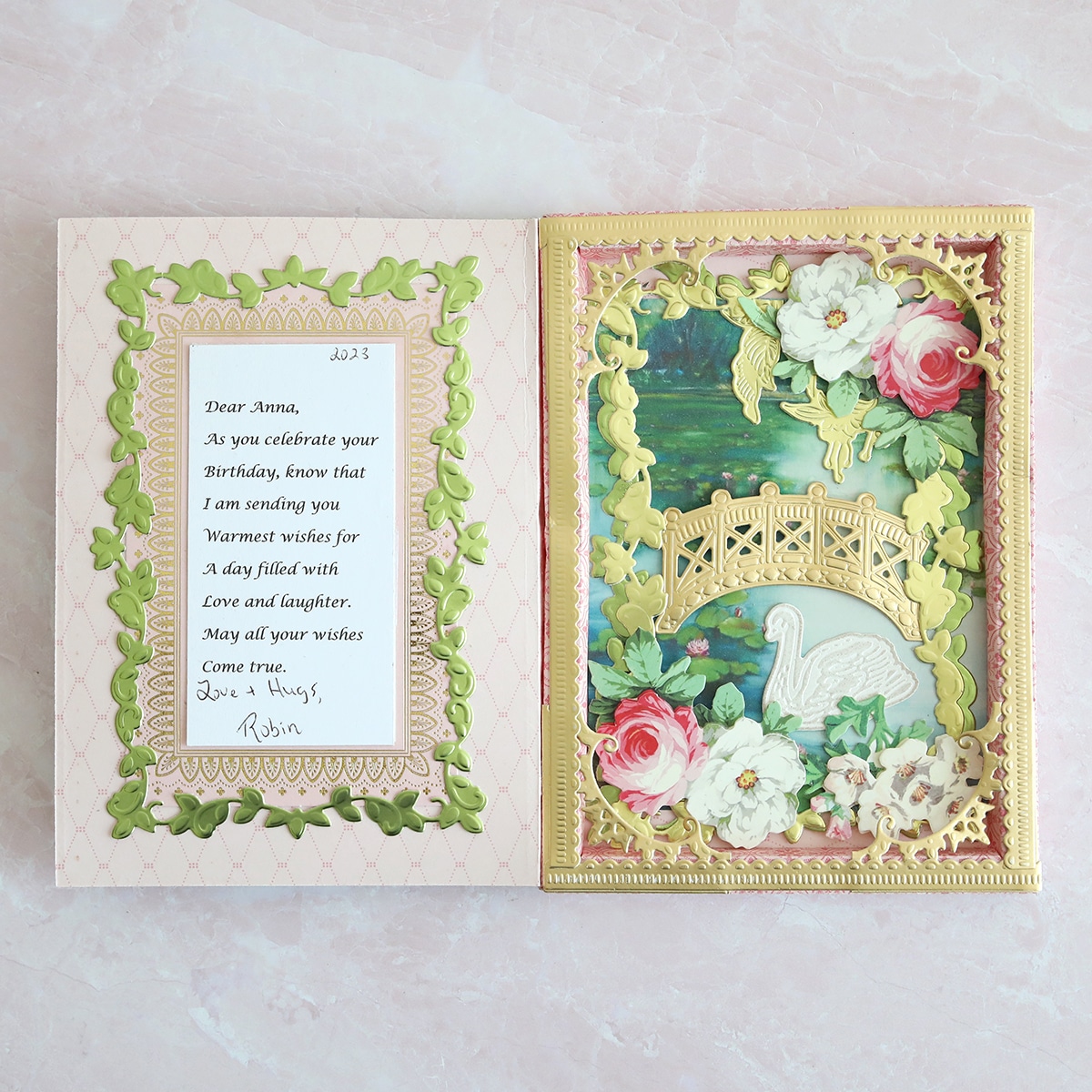 It is so much fun to hear from new Griffinites! Jeanette just became an AG Member and made 2 stunning cards for Fan Mail Friday. She wrote that she was having a blast trying to think outside the box using our products!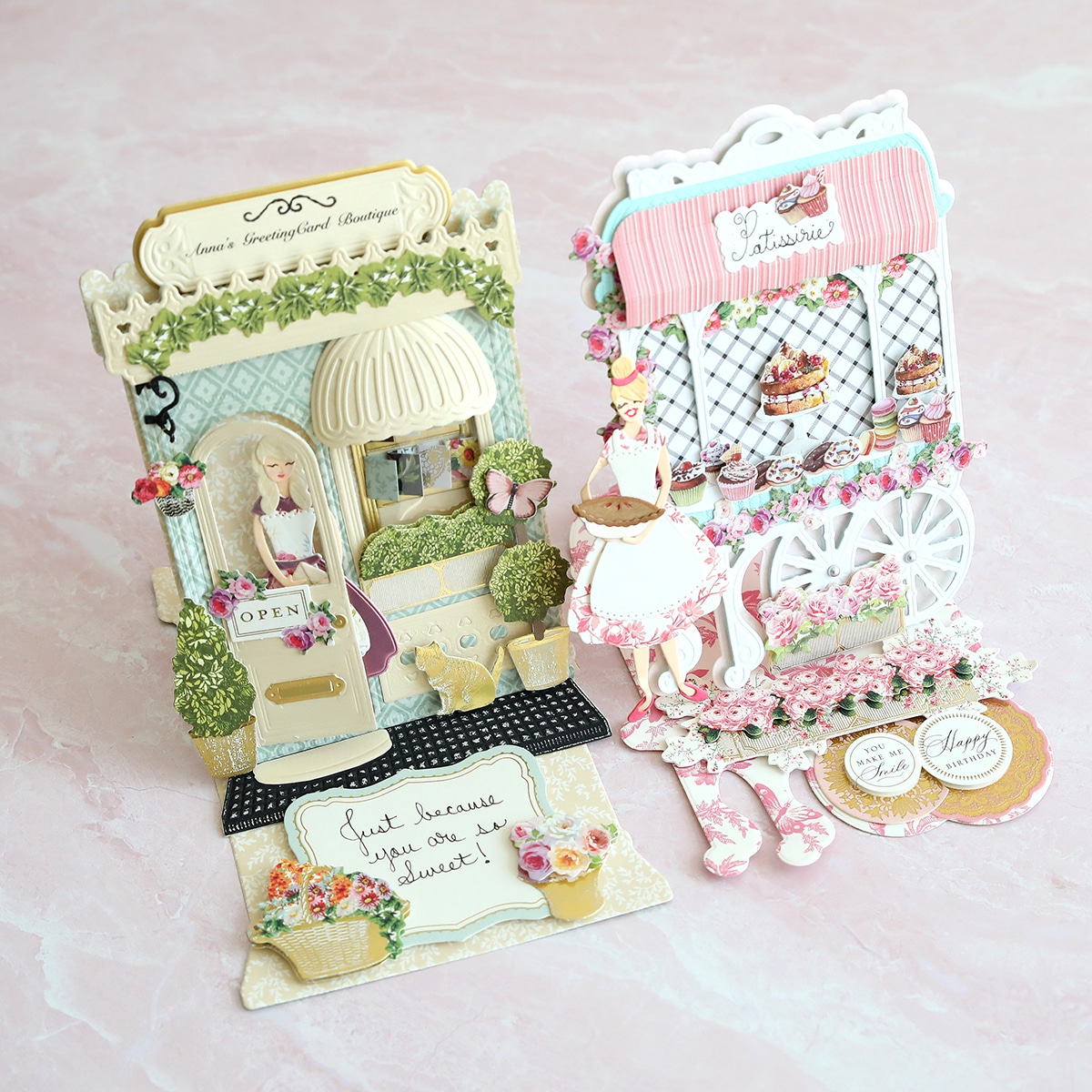 Lenita is so excited all things fall (us too!) and for Christmas in July! Stay cool in Miami, Princess!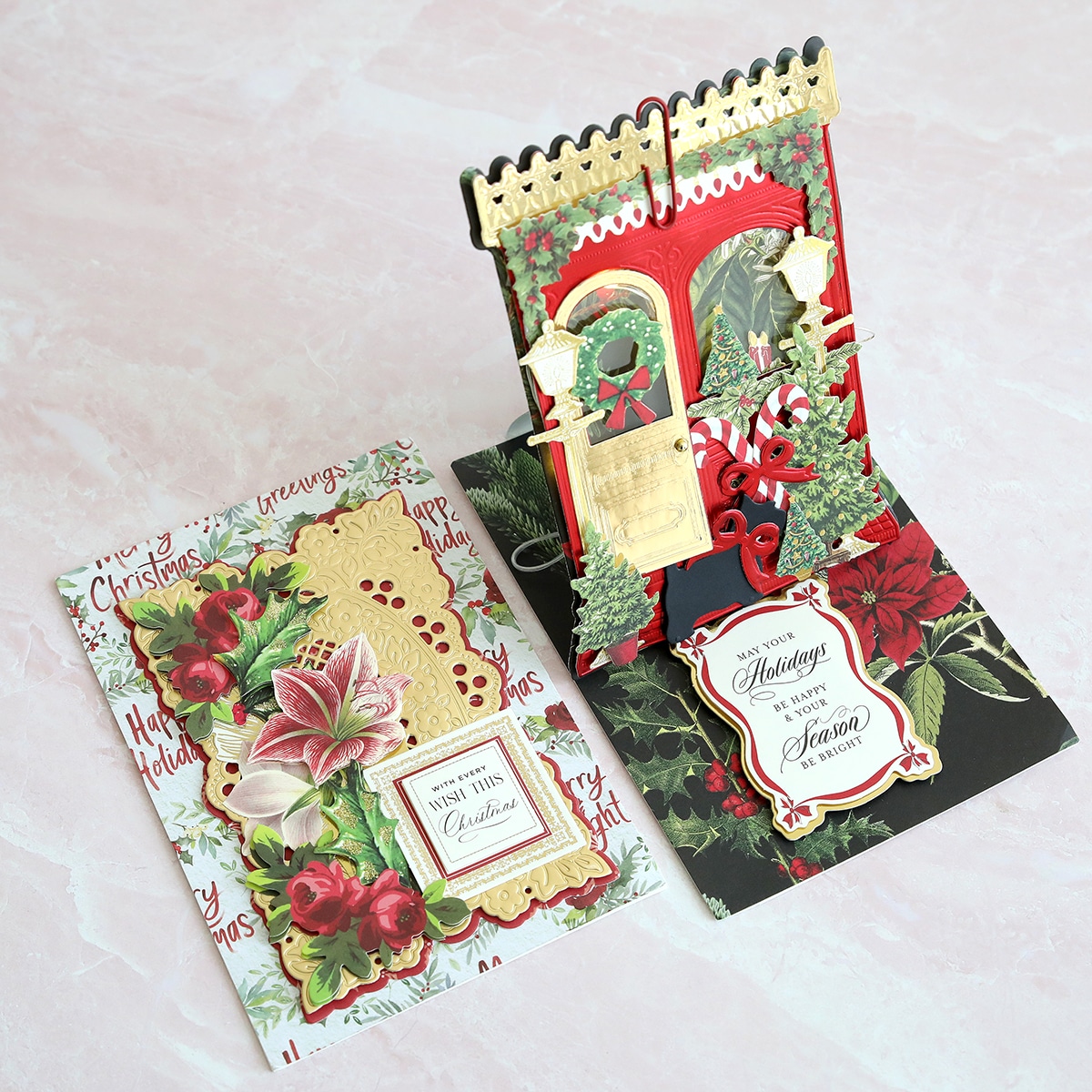 Terry sent this stunning card and sweet teapot. In her letter she said, "May you have all the love your heart can hold, all the happiness a day can bring and all the blessings a life can unfold." So sweet!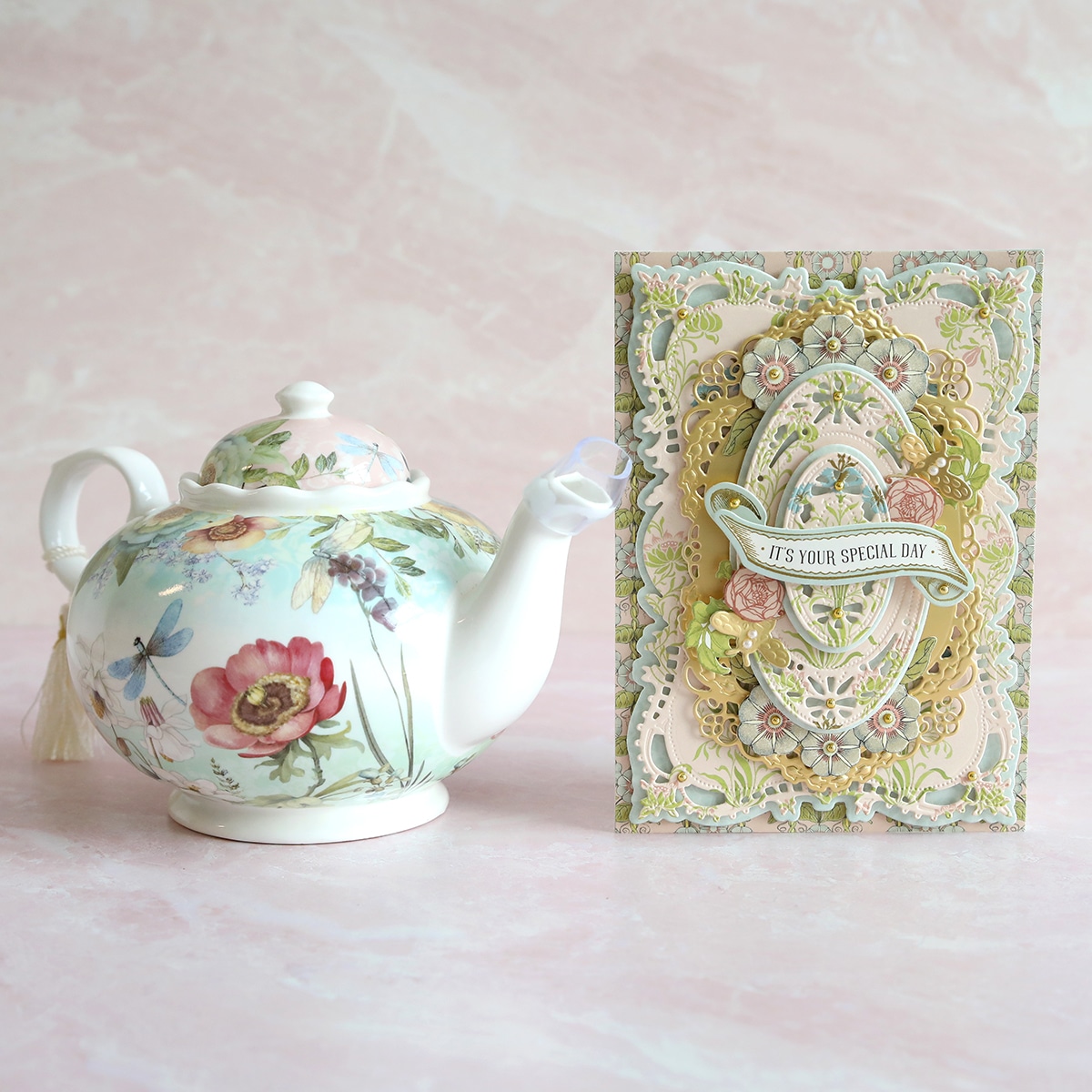 We love, love, love getting cards in the mail. It's our absolute very favorite thing! If you would like to send something to our office, you can mail it to us at 99 Armour Drive NE, Atlanta, GA 30324. We love to see what you are crafting and hear about what has been happening in your lives.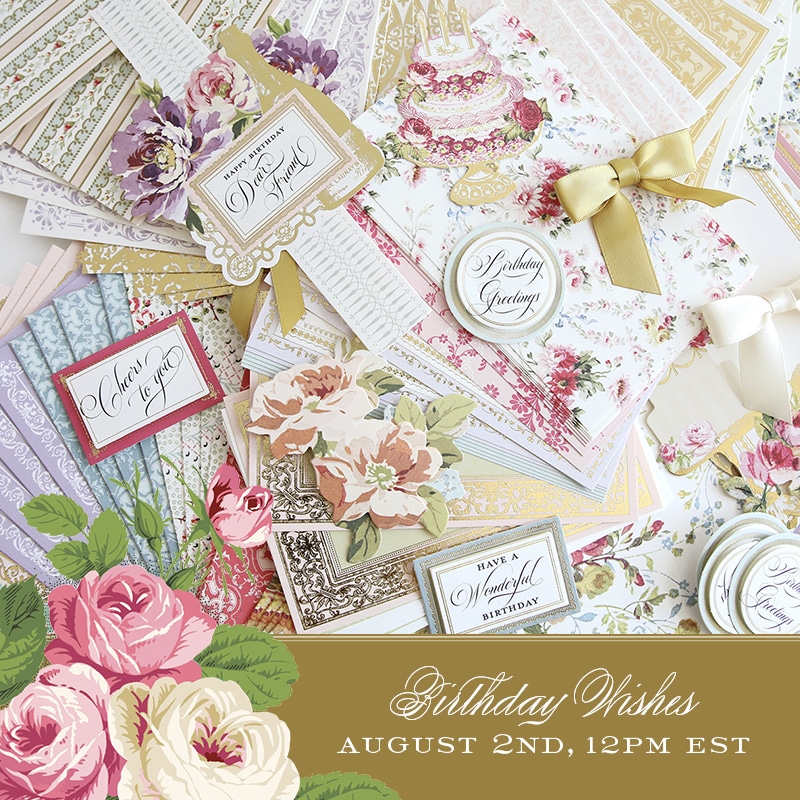 Next week, we have an amazing birthday themed AGTV show on Wednesday, August 2nd at 12pm Eastern. We hope that you will join us for an hour of crafting, special deals, bundles and more.
Our Create 9 event will be here before you know it! If you haven't reserved your space yet, then you will want to get your ticket now. This is the crafting event of the year, and we are busy preparing the most incredible content for our 3 day weekend together. Find out everything that you need to know at the link.
Xoxo,
Anna