Hello crafters,
It has been a wonderful first week of spring, and we received some of the most beautiful fan mail. We are excited to share it with you! Thanks to everyone who took the time to write, send a note of gratitude for a prize that they won and even to share with us what is going on in their lives. We love getting to know you through your cards and letters!
Let's catch up!
Our friend Susan made an amazing card with the Sugar Egg Dies and the Diorama Dies. What a beautiful Easter work of art!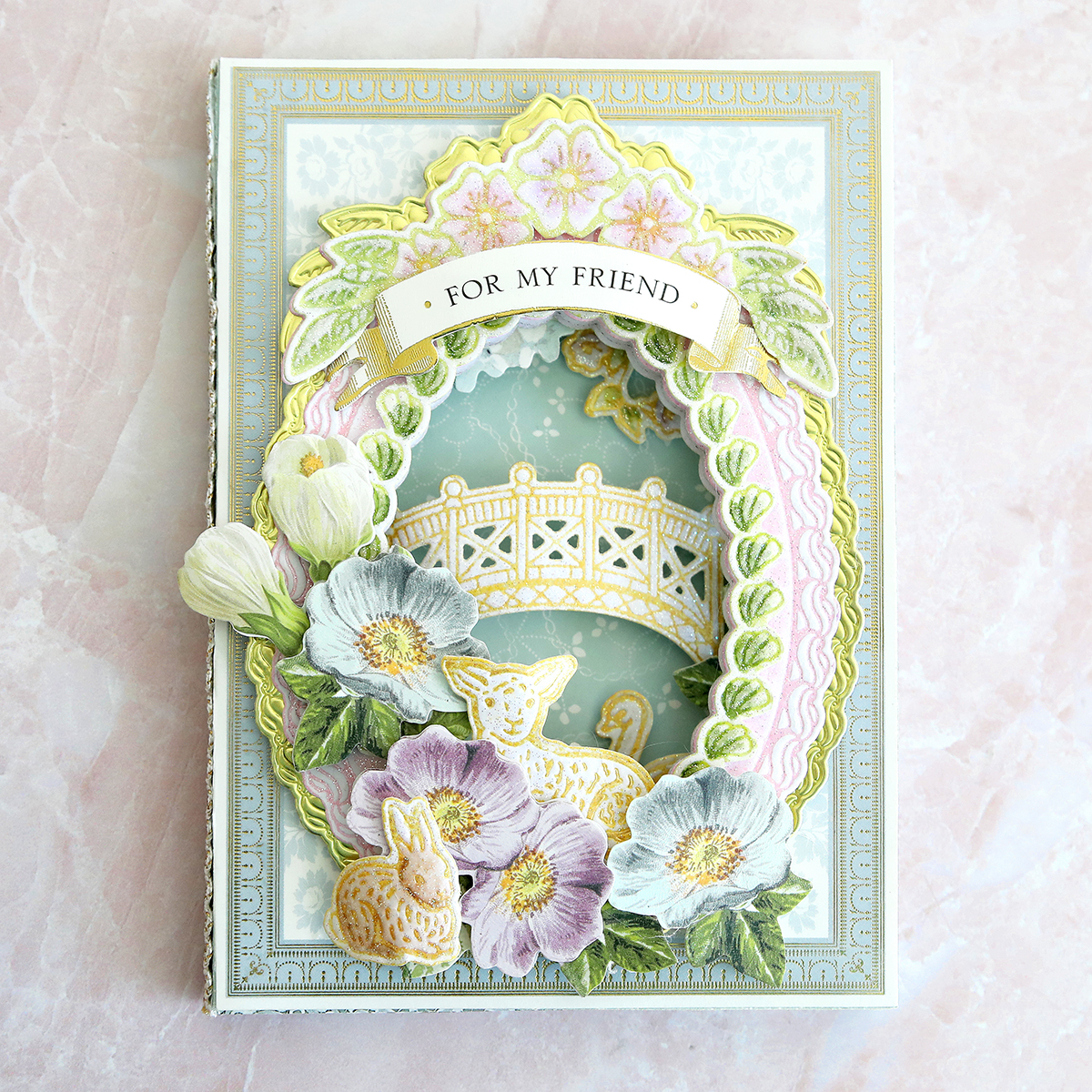 Here is the inside of Susan's card! Look at all of the pretty details.
We are so happy that we heard from Sharon who lives right here in Atlanta. She and her family used to live in the US Virgin Islands, and she wrote on our blog to win the Gazebo Dies– and won with her story! We are so happy to know you, Sharon!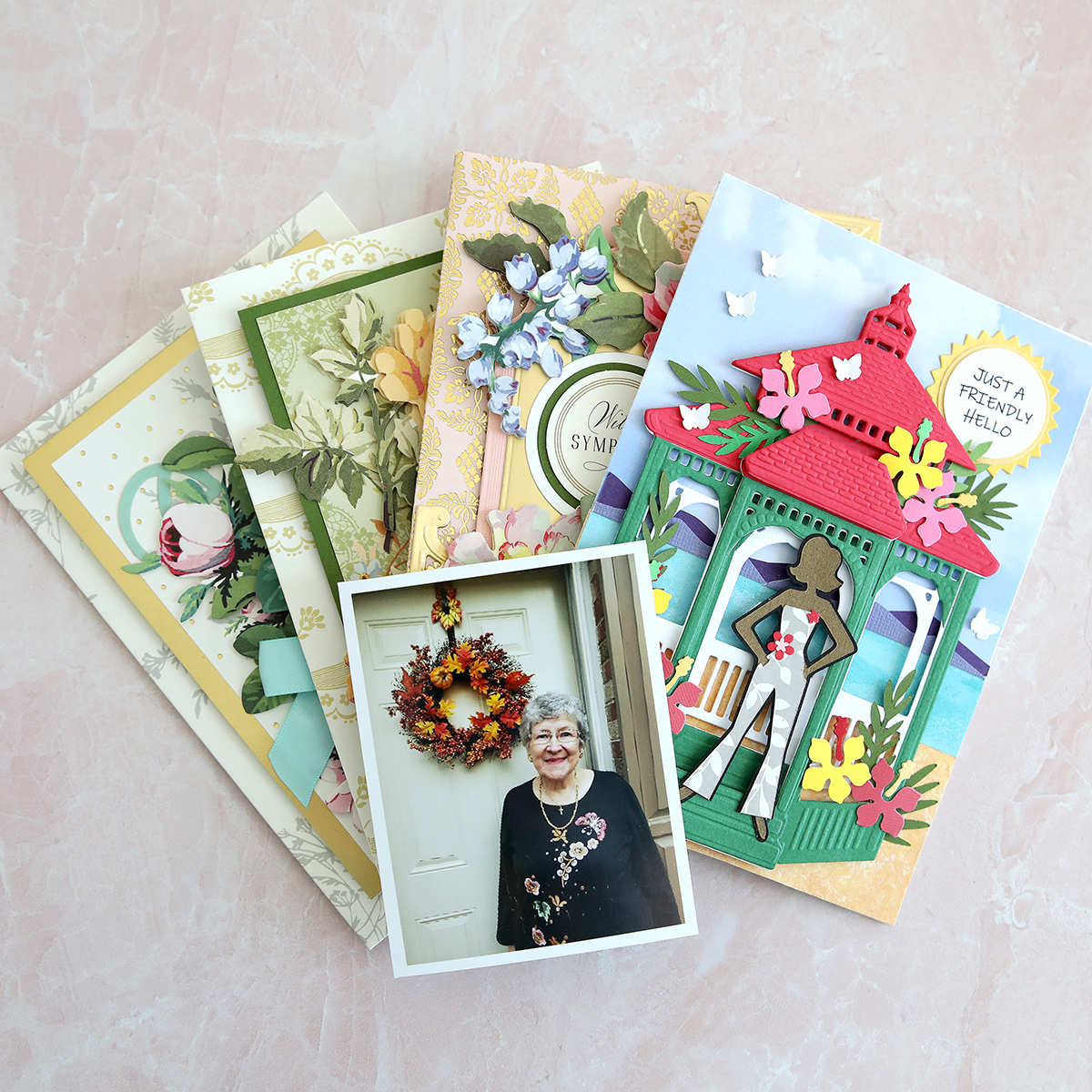 Yvonne won the Easter Egg Cut and Emboss Folders and sent us her first Easter card! Thank you Yvonne, we really do enjoy the calorie free chocolate bunnies.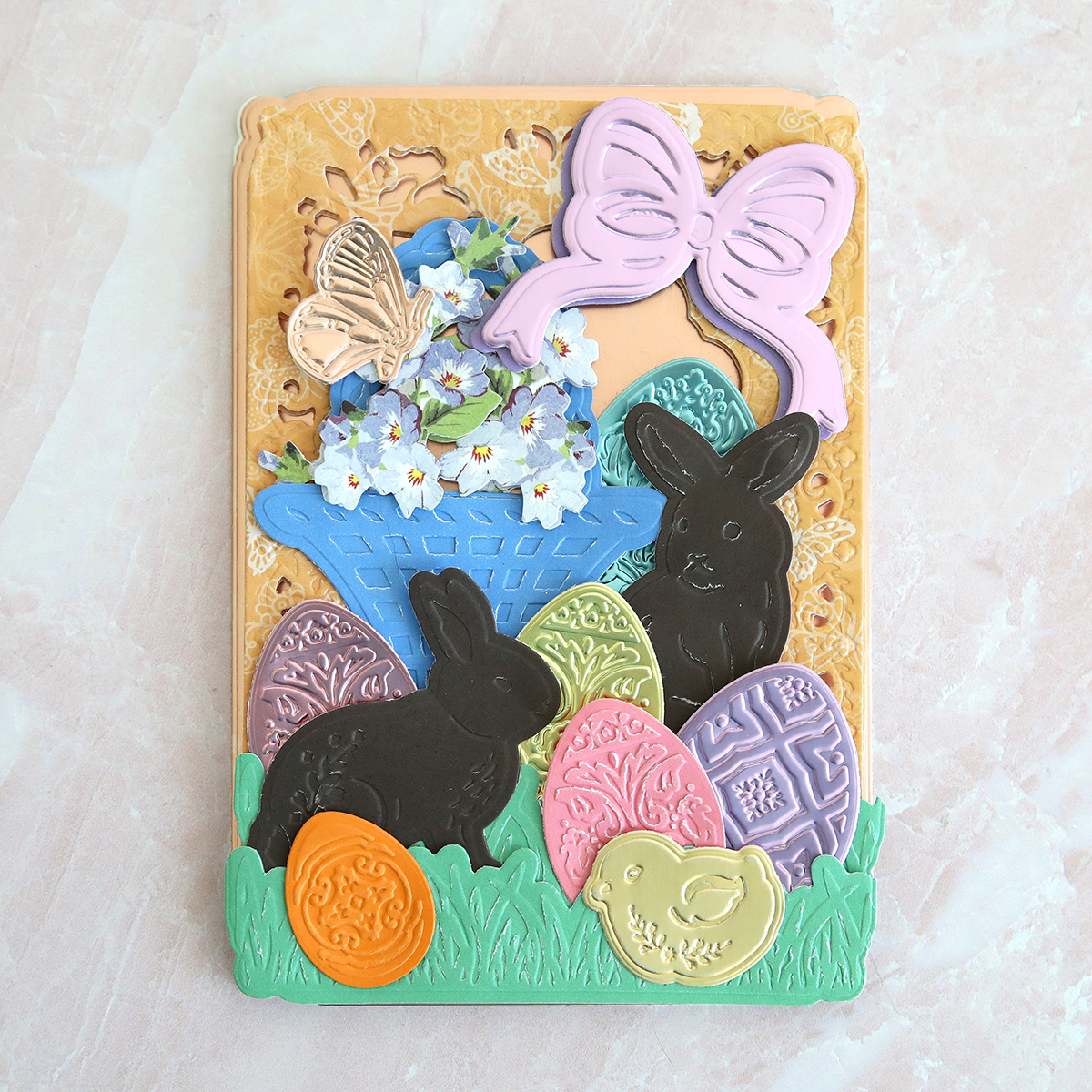 All The World's Alive Again by Jennifer Gunner
The rabbit hops its gentle step
The lark sings its lyric songs
All the world's alive again
Spring rights the winter's wrongs
Janice sent the above poem, this gorgeous easel card and a wonderful letter. She is seeing signs of spring in Illinois and they are watching the calves grow on their pasture. She hopes that we all have a spring full of beauty.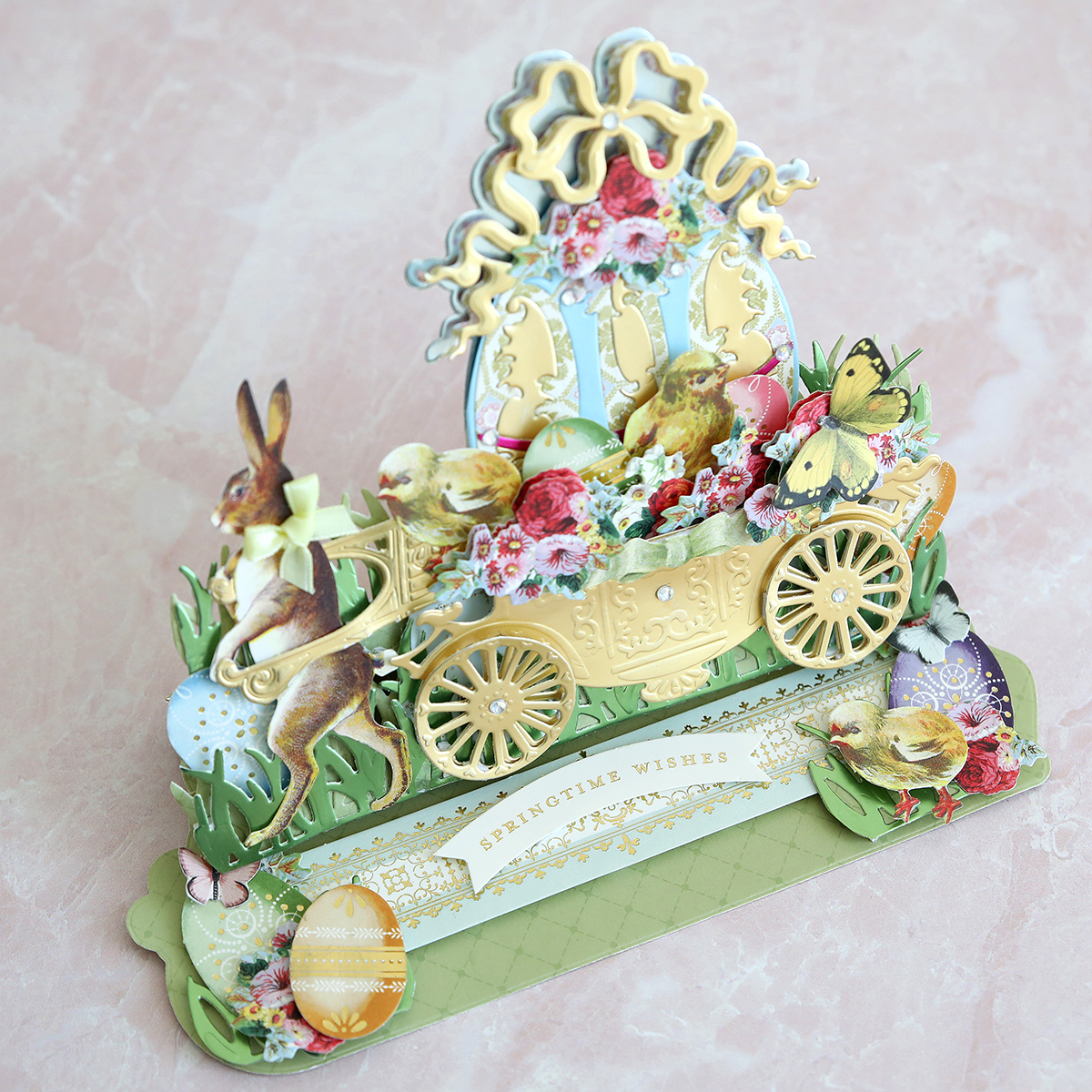 Your spring projects are so inspiring! If you would like to send us a card for Fan Mail Friday, you can mail it to us at 99 Armour Drive NE, Atlanta, GA 30324. We love to display your amazing works of art on our entry table. Help us decorate for Easter! For more crafting, be sure to join us on HSN next week.
Our National Craft Month shows are on Tuesday, March 28th at 1am, 3pm, 7pm and 9pm. We hope to see you there for amazing hours of crafting and your one chance to get Create | Crop At Home 3 with your HSN card and on Flex Pay! You can watch on your tv, or online here.
Bye for now,
Anna