Hello Griffinites,
Welcome to Fan Mail Friday! This is our favorite time of the week where we get to brag on the gorgeous cards that you have made and sent and share what's happening in your lives with all of our crafting friends. We love being pen pals, and we cherish each and every one of you! Thank you for writing to us each week, it really does make our day. It is so much fun to see our products in action, and we are so inspired by your genius crafts!
Grab your coffee and let's chat!
Our sweet friend Anita is getting a jumpstart on her Halloween crafting, but also took the time to make this pretty floral card with all of the elements from her craft room like the Quotes and Flowers Card Toppers. We love hearing from our crafters!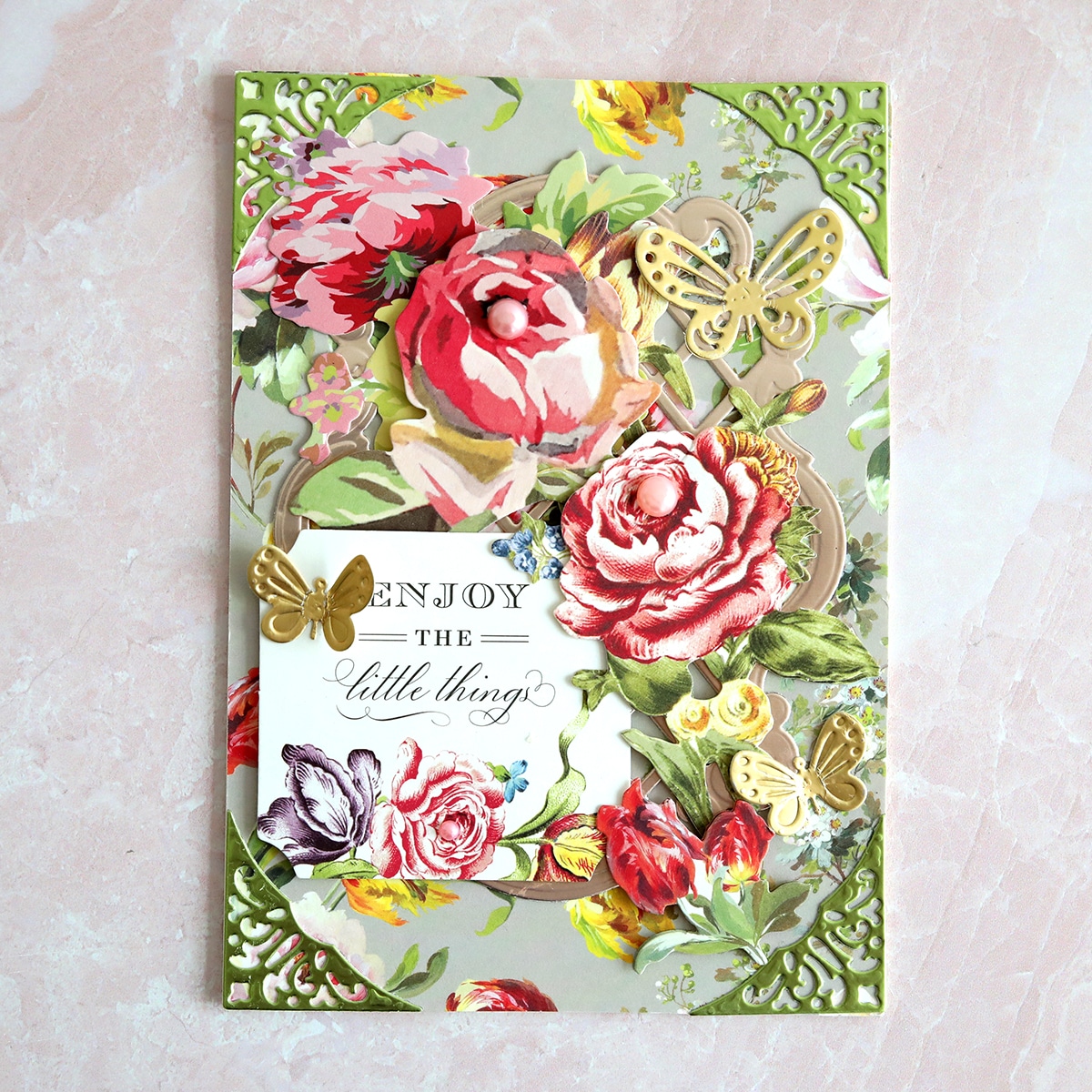 We received card #5 from Raeanne this week! She made the cutest swivel and pop card complete with a witch and kitty. We can't wait to see what you conjure up next! Consider our spirits lifted!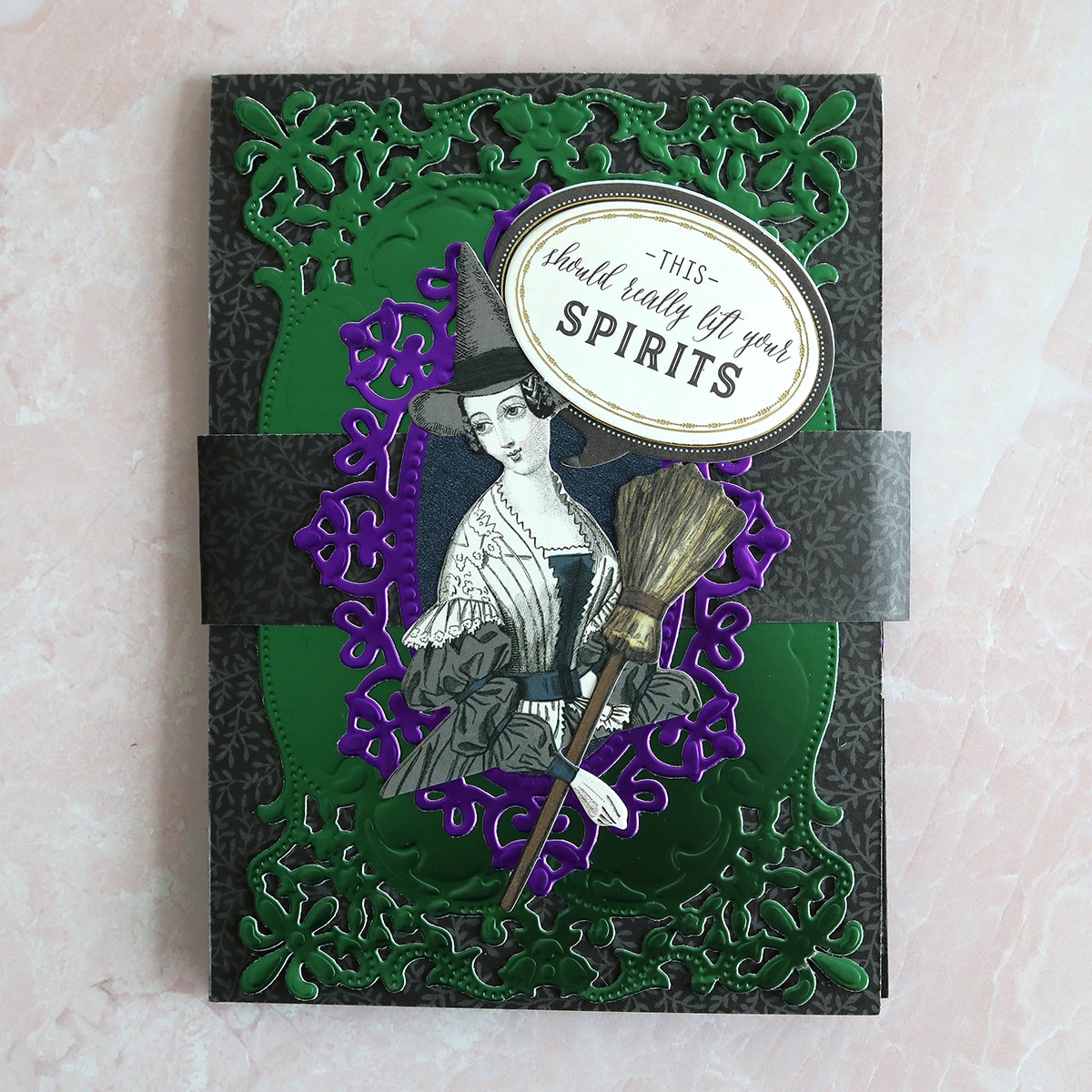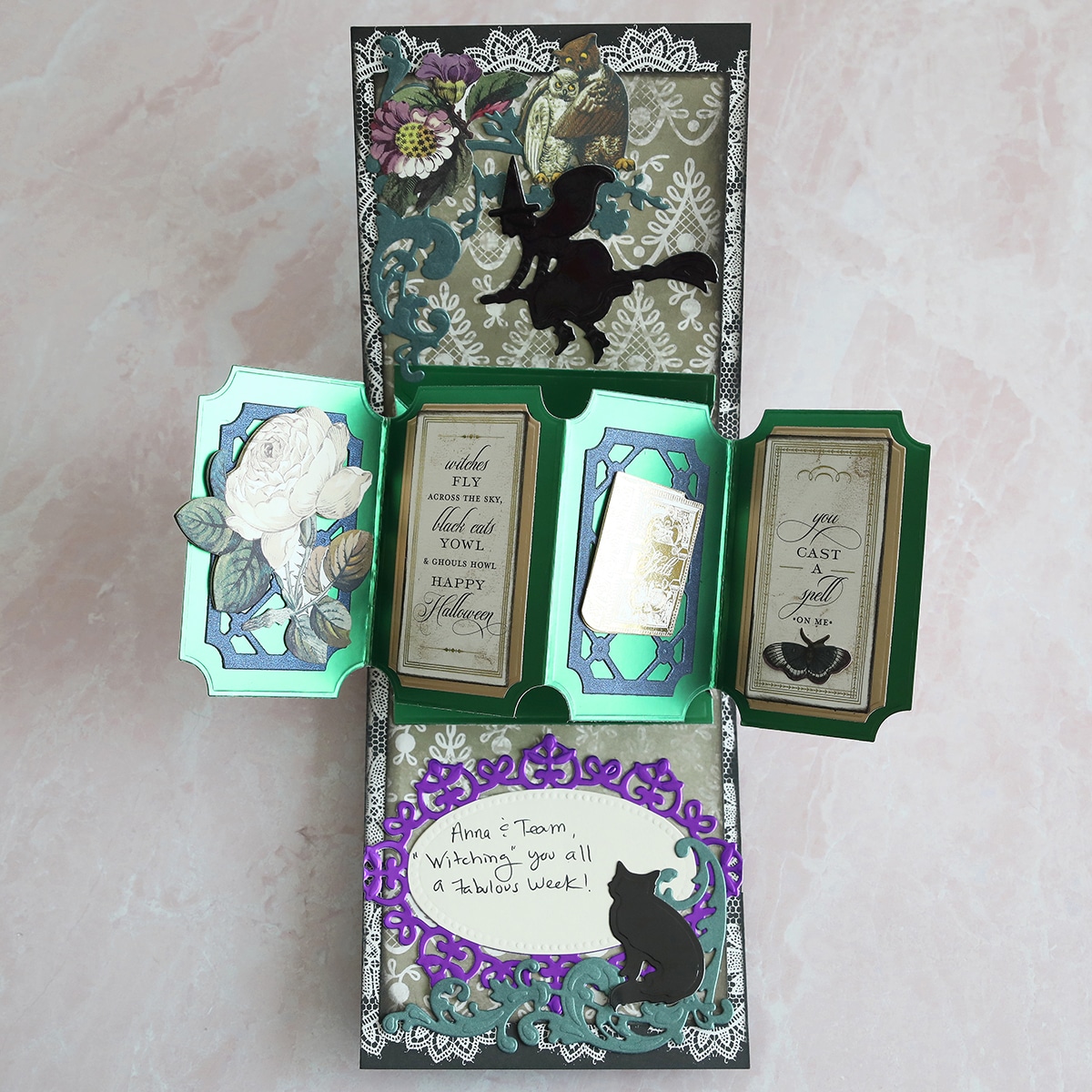 Diane in Massachusetts said that every time she saw this wonderful Chintz Ceramics book, that she thought of us! So sweet! Thank you for the book, magazine and gorgeous kirigami and Lillian card!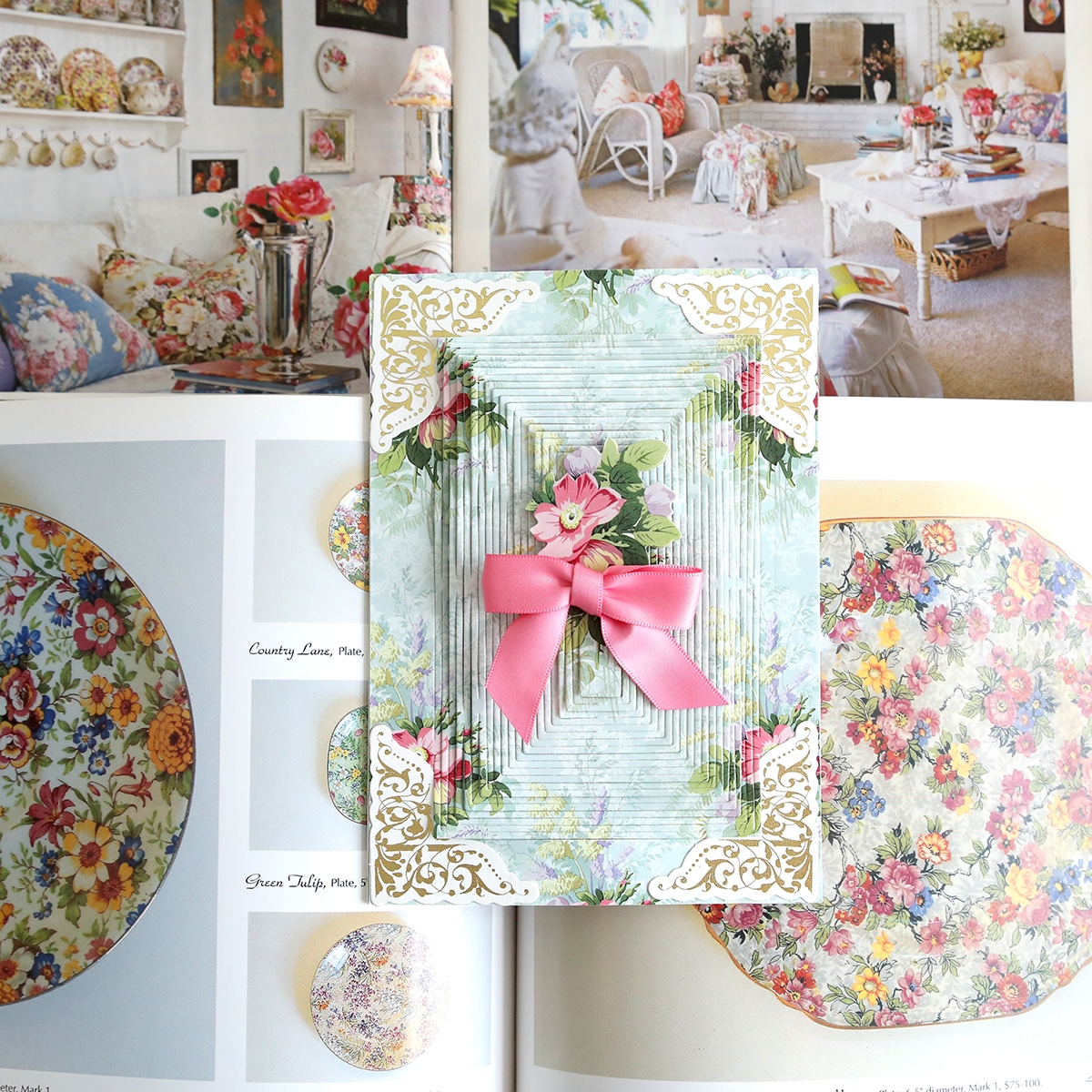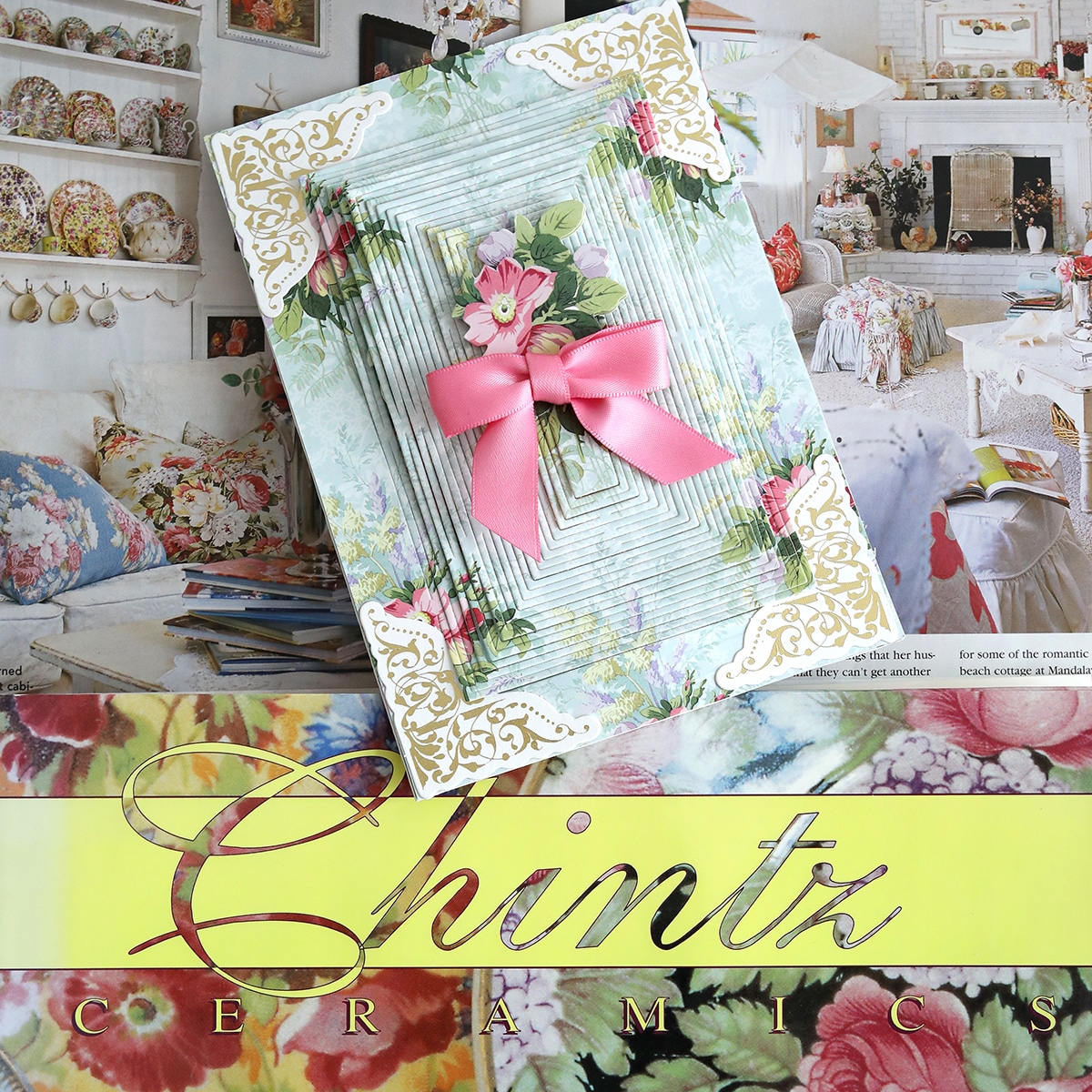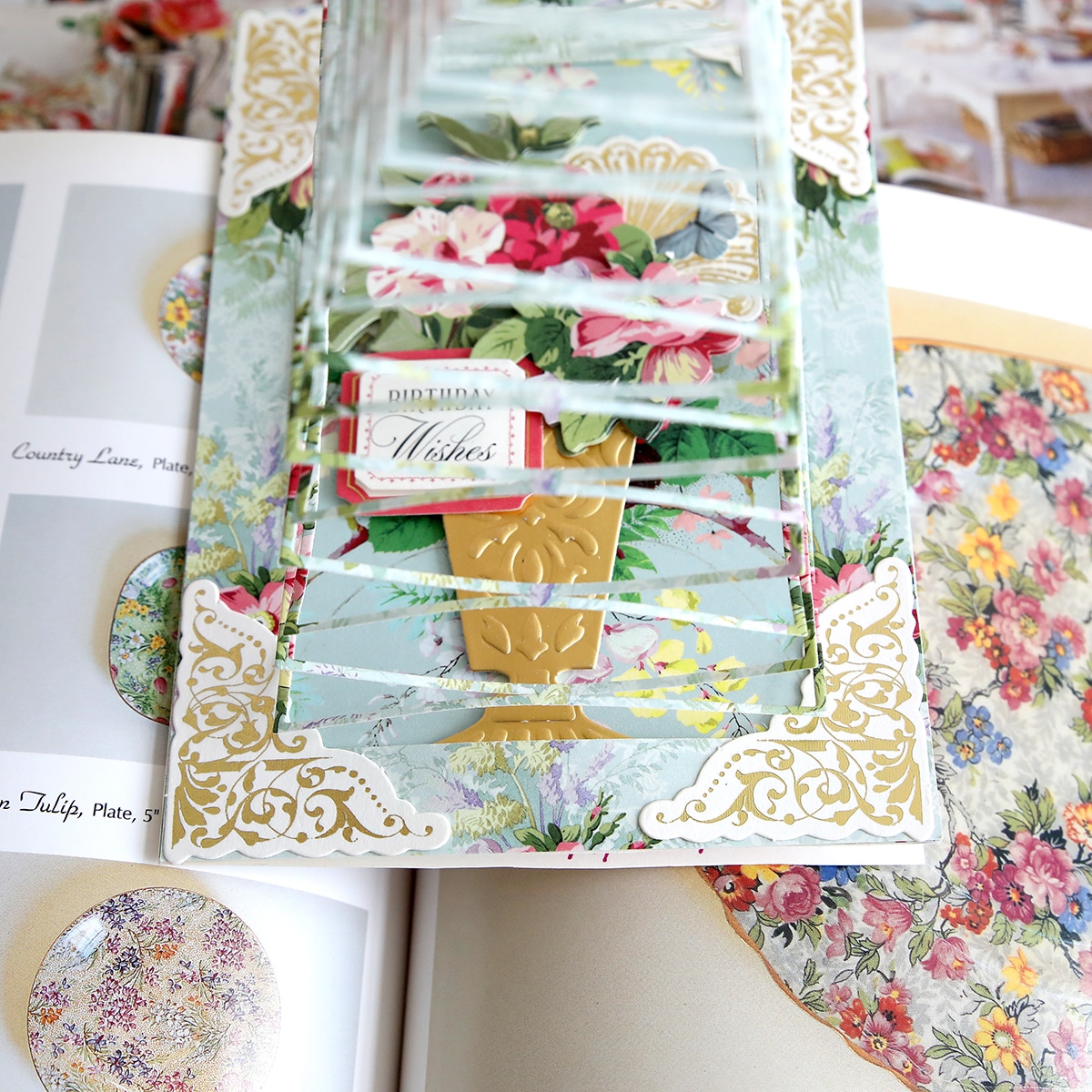 What a beautiful way to end the week! We enjoy nothing more than hearing from our crafters and friends from all over. Thank you for keeping us involved in your lives and for sending such amazing cards! If you would like to submit something for Fan Mail Friday, you can send it to our office at 99 Armour Drive NE, Atlanta, GA 30324. We look forward to hearing from you, seeing what you have made and sharing it with our community. If you haven't already, be sure to mark your calendars for our Holiday Splendor show on AGTV Wednesday, September 20th at 12pm. It's going to be a festive show like no other and you don't want to miss it!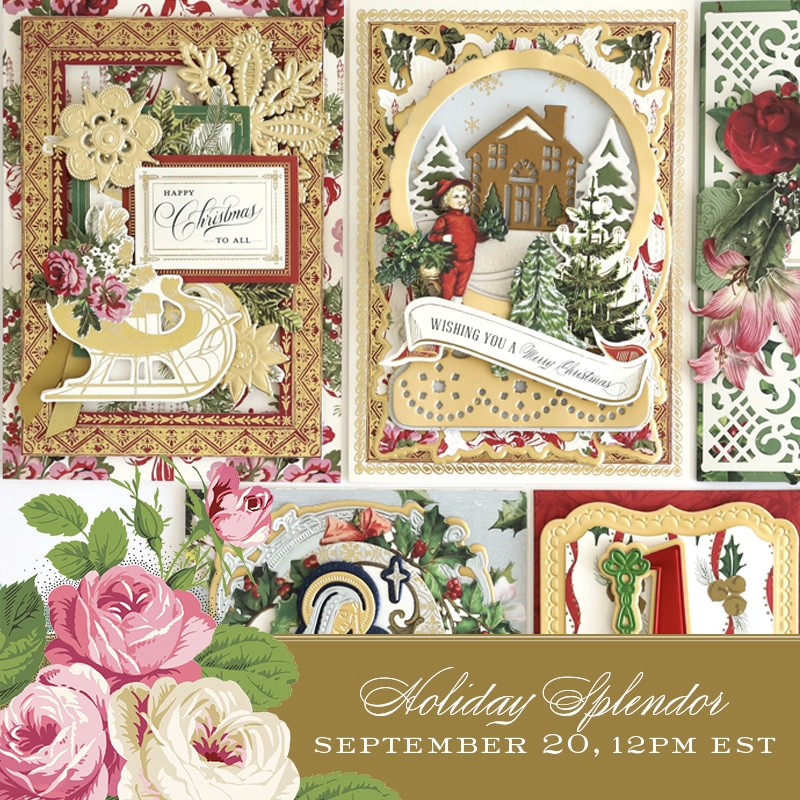 Xoxo,
Anna