Hi spooky friends,
It's Friday the 13th, but we're considering today to be lucky because we received some hauntingly beautiful fan mail from you this week! We want to start by thanking you for joining us for this past Wednesday's Think Pink show on AGTV. In case you missed it, you can catch up on all of the fun and more here. We just love hearing from you, so it's easy to see why Fan Mail Friday is our favorite part of the week.
Grab your tea or coffee and let's catch up!
Agnes let us know that our Falloween Gift Card Dies and Coffin Box Card Dies have definitely brought her joy this Halloween. Just look at the fang-tastic cards that she has made!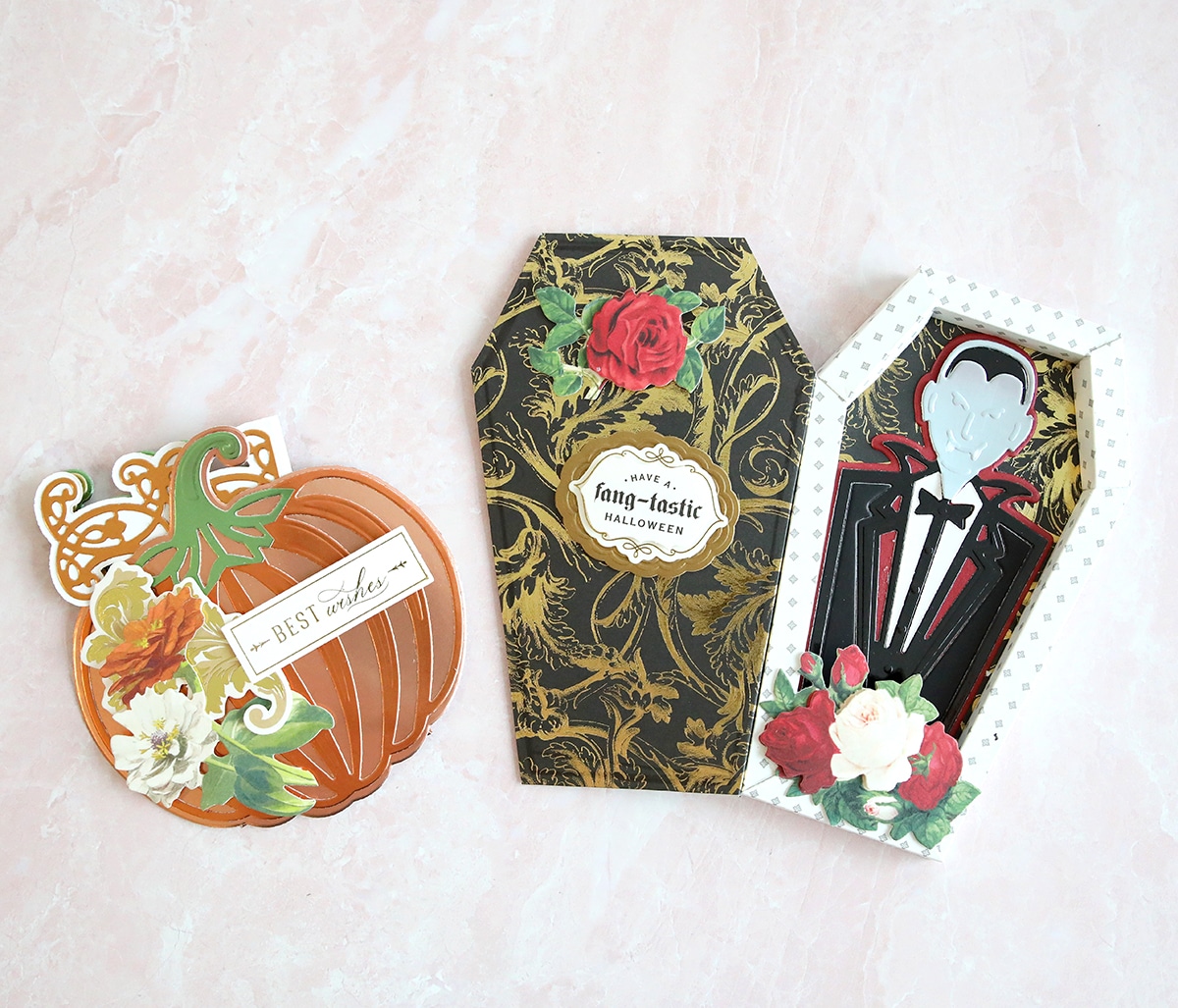 Our friend Penny the Poet hopes that we all have a scary good time this Halloween! She has definitely put her Halloween Vellum Card Toppers to good use, don't you think?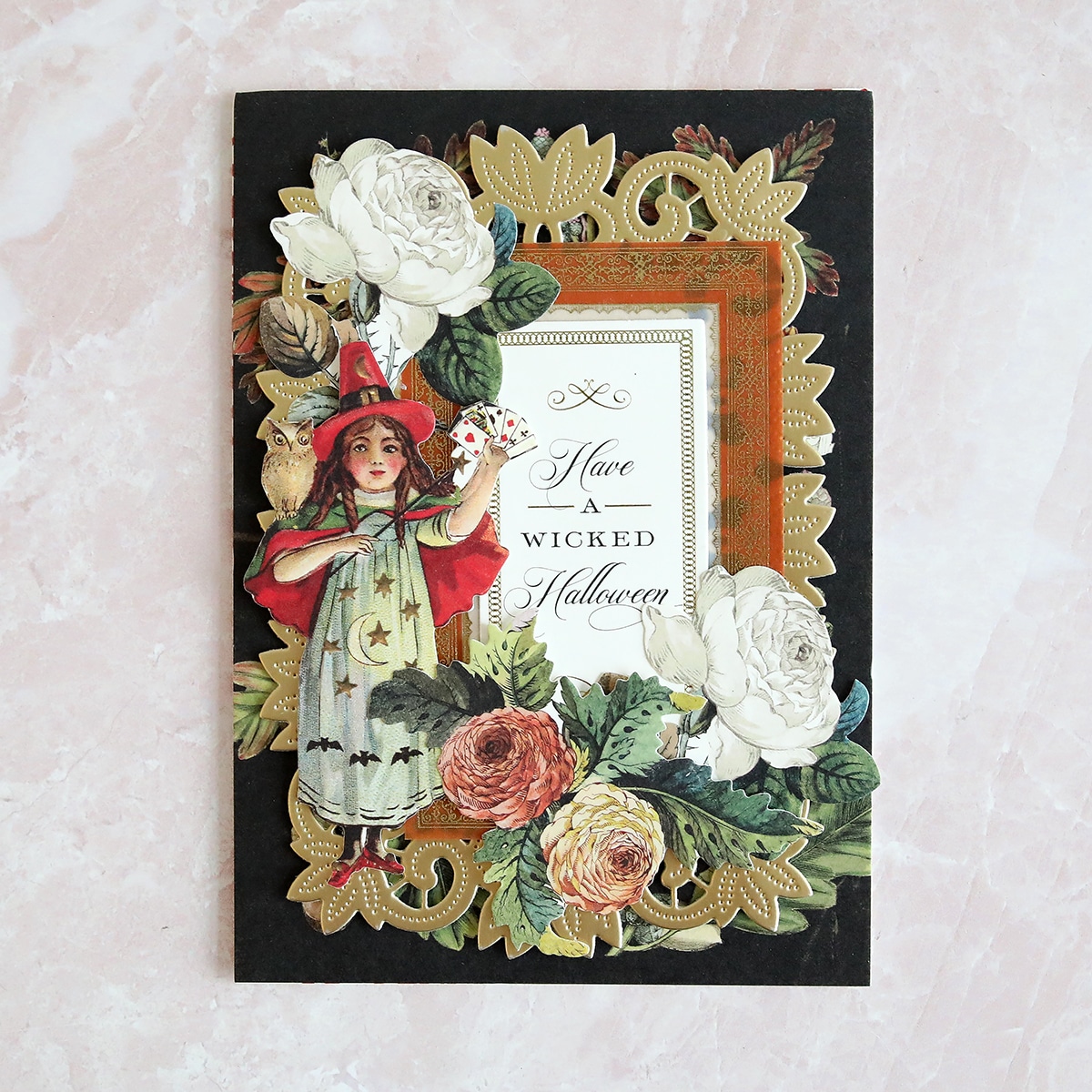 Raeanne's October week 1 card has Dracula standing right up in his coffin. We want to wish you a Happy Anniversary, and thank you for this Halloween card!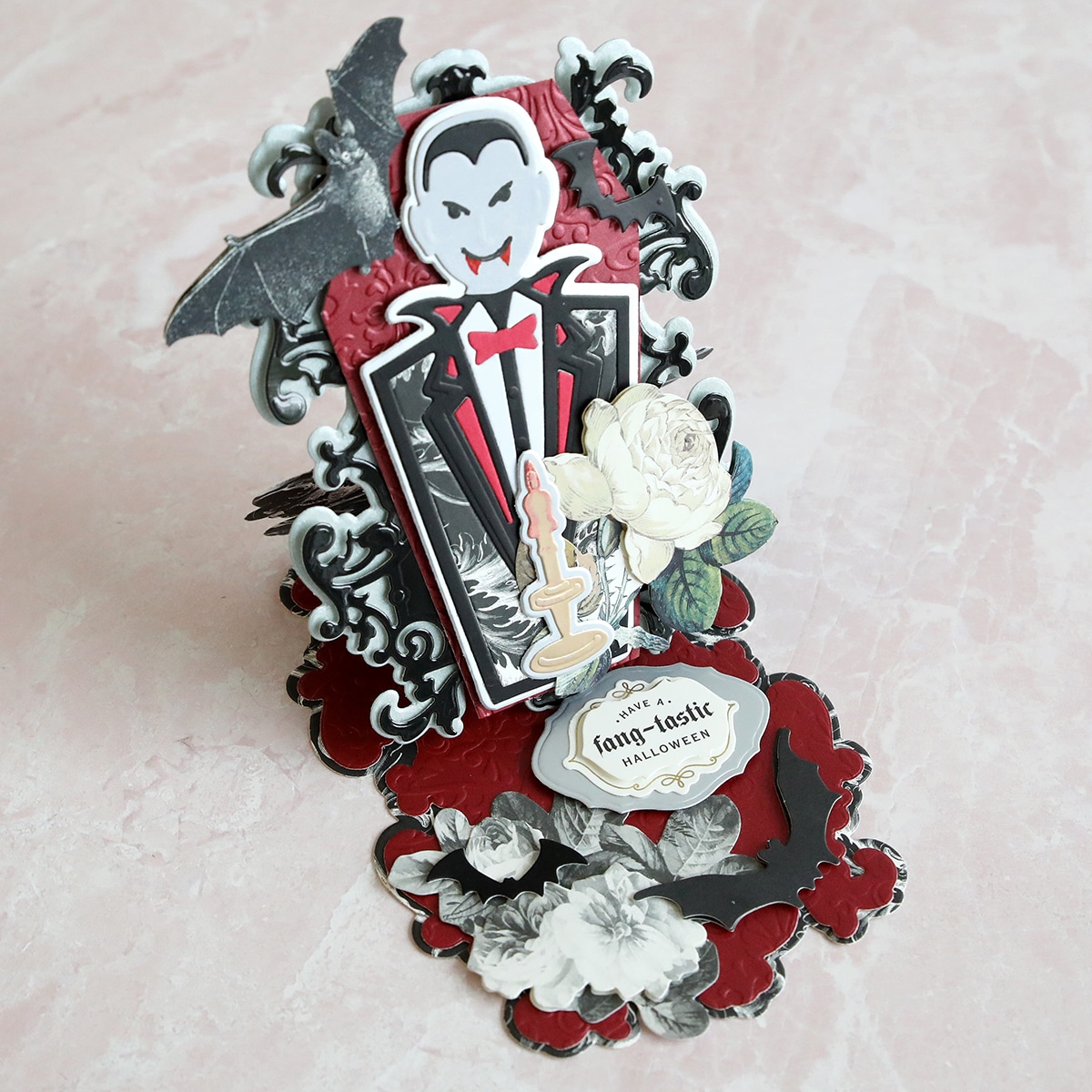 Gina hopes that we get lots of treats and no tricks this Halloween! We love how she incorporated the Delicate Engravings Stickers into her beautifully creepy card!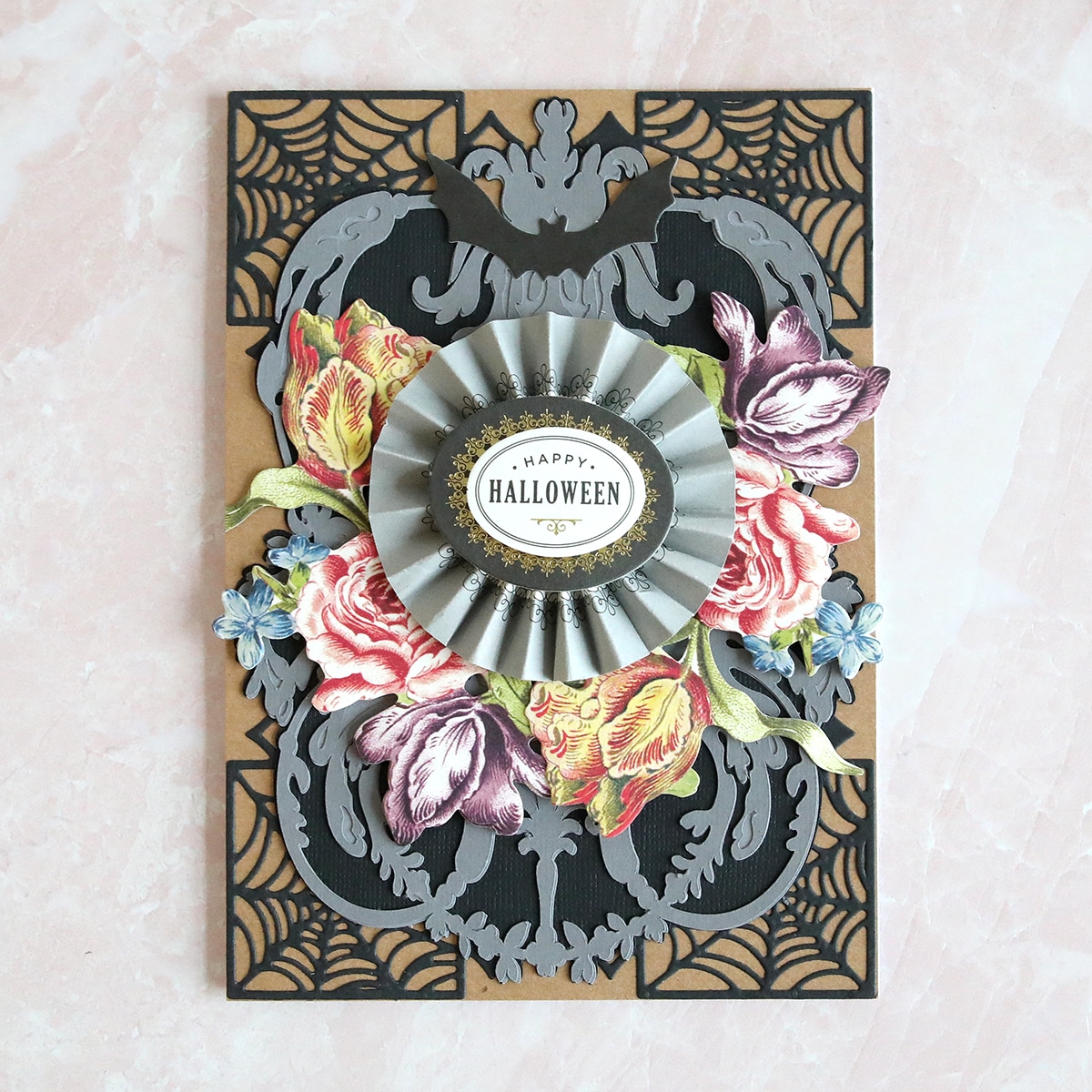 Pam, we love what you have been building this Halloween! She sent her spooky carriage, complete with removable coffin! She also used the Spiders and Specters Die Set to create the scene. She's been busy creating these scary masterpieces and even made 100 treat bags for the kids in her neighborhood. How fun!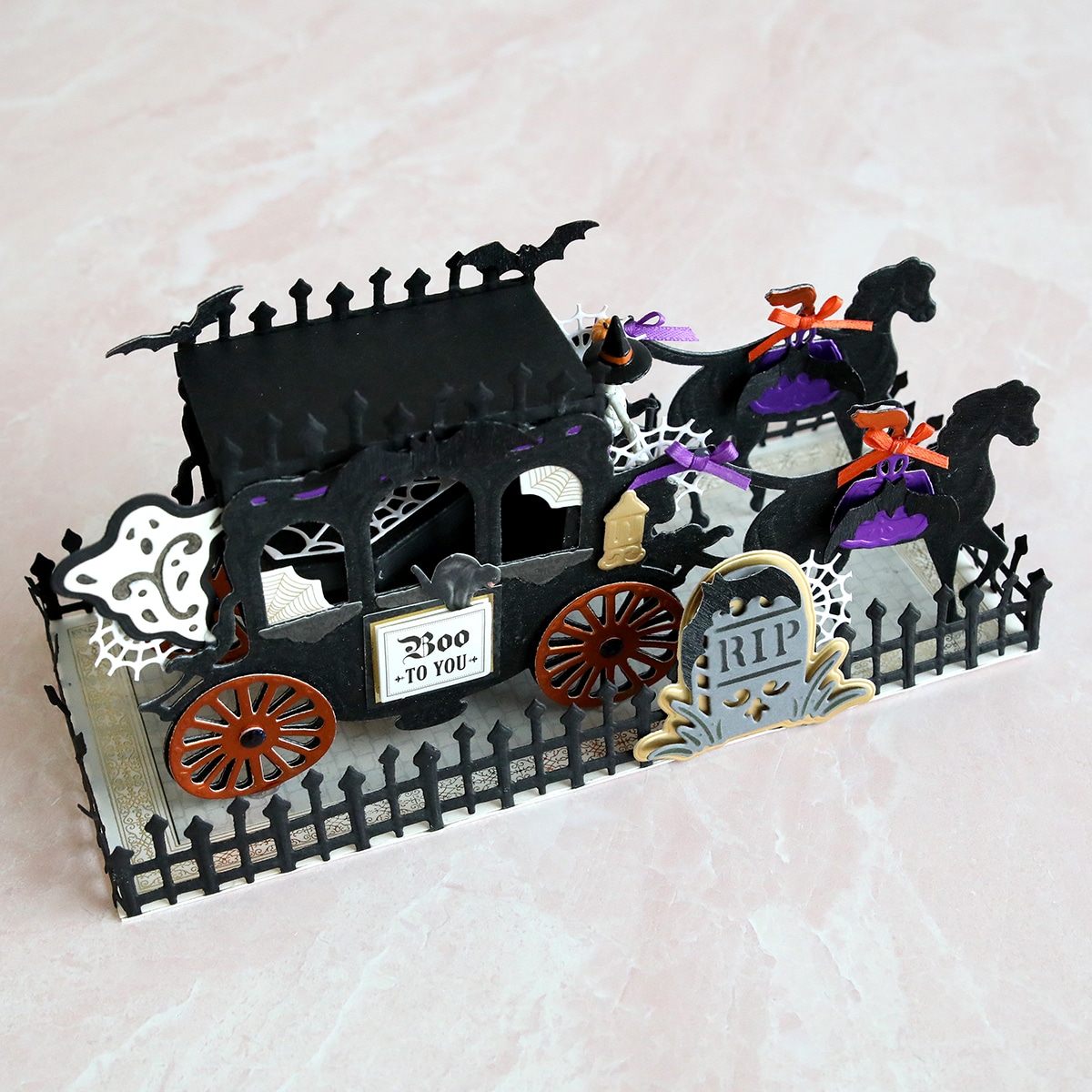 Frightful work, everyone! Thank you for dropping us a line and sending us a card. If you would like to submit something for next week's Fan Mail Friday, you can send it to us at 99 Armour Drive NE, Atlanta, GA 30324 ATTn: Fan Mail Friday. We so look forward to hearing from you! Don't forget to TREAT yourself to something during our Halloween Sale and our Think Pink Sale. We are sure that you will find something to add to your creative endeavors.
Boo for now,
Anna