Hi friends,
Happy Friday to each of you! We hope that you have had a great week, and we are excited to catch up with you today. From birthday cards and thank you notes to Halloween cards and more, there are a lot of gorgeous cards right here on the table today. Thank you all for joining us during our AGTV show this past Wednesday. Getting started on fall and Halloween crafting was so much fun, and so is the Fun Fall Sale that we are having to go along with it, now through August 20th! Fan Mail Friday is always a great place to look for crafting ideas, and this week's projects are sure to inspire you.
Come see what was sent to our office!
Seeing the love and friendship between the TEX-Annas brings us so much joy! The way that you came together to craft and the community you have created is truly beautiful in the making. Thank you Eve for sending this spectacular shop project featuring you, Martha, Pamela, Roncia, Tracy, Ana, Marion, Sherri, Donna, Annie and Deena.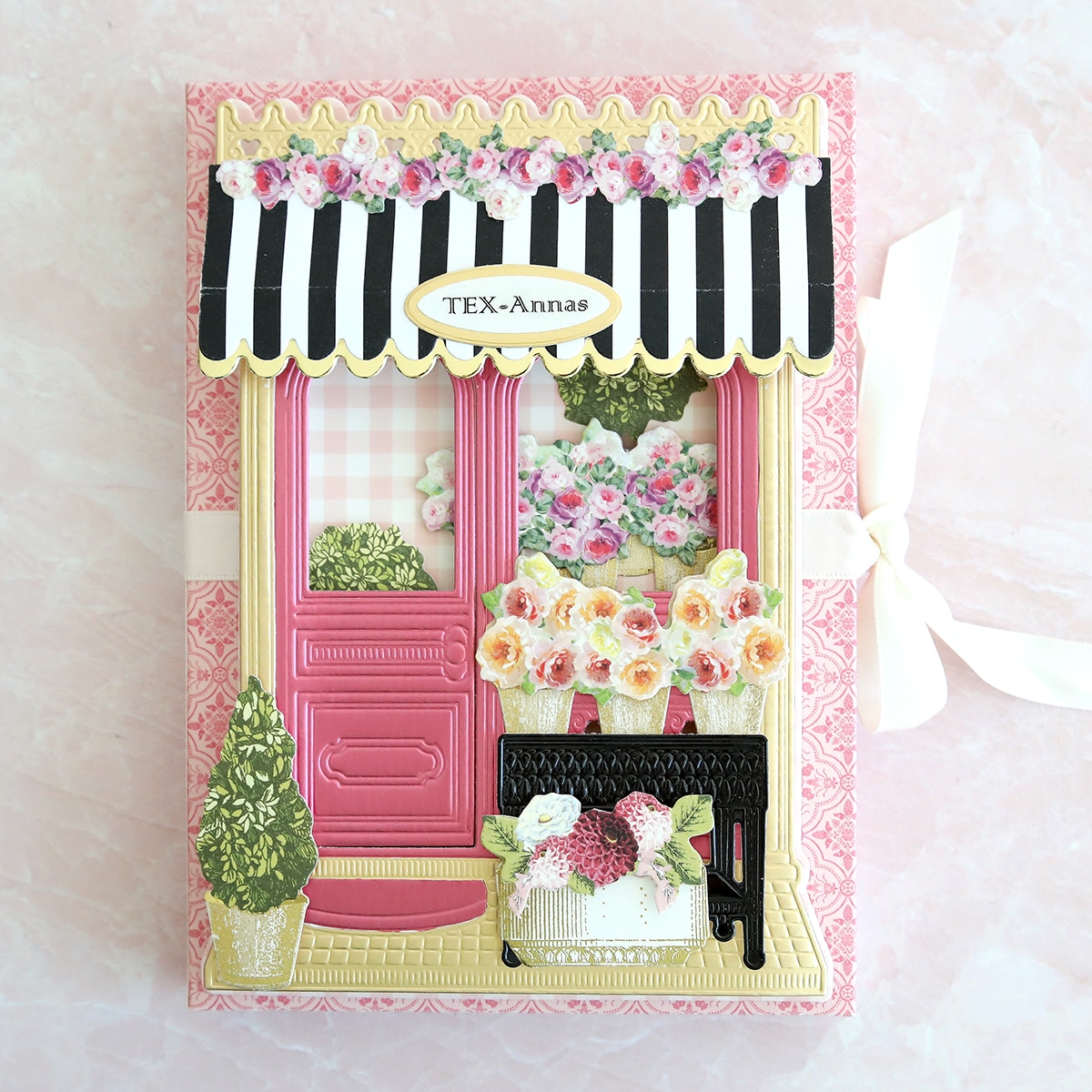 Look at these lovely ladies!
These smiles say it all!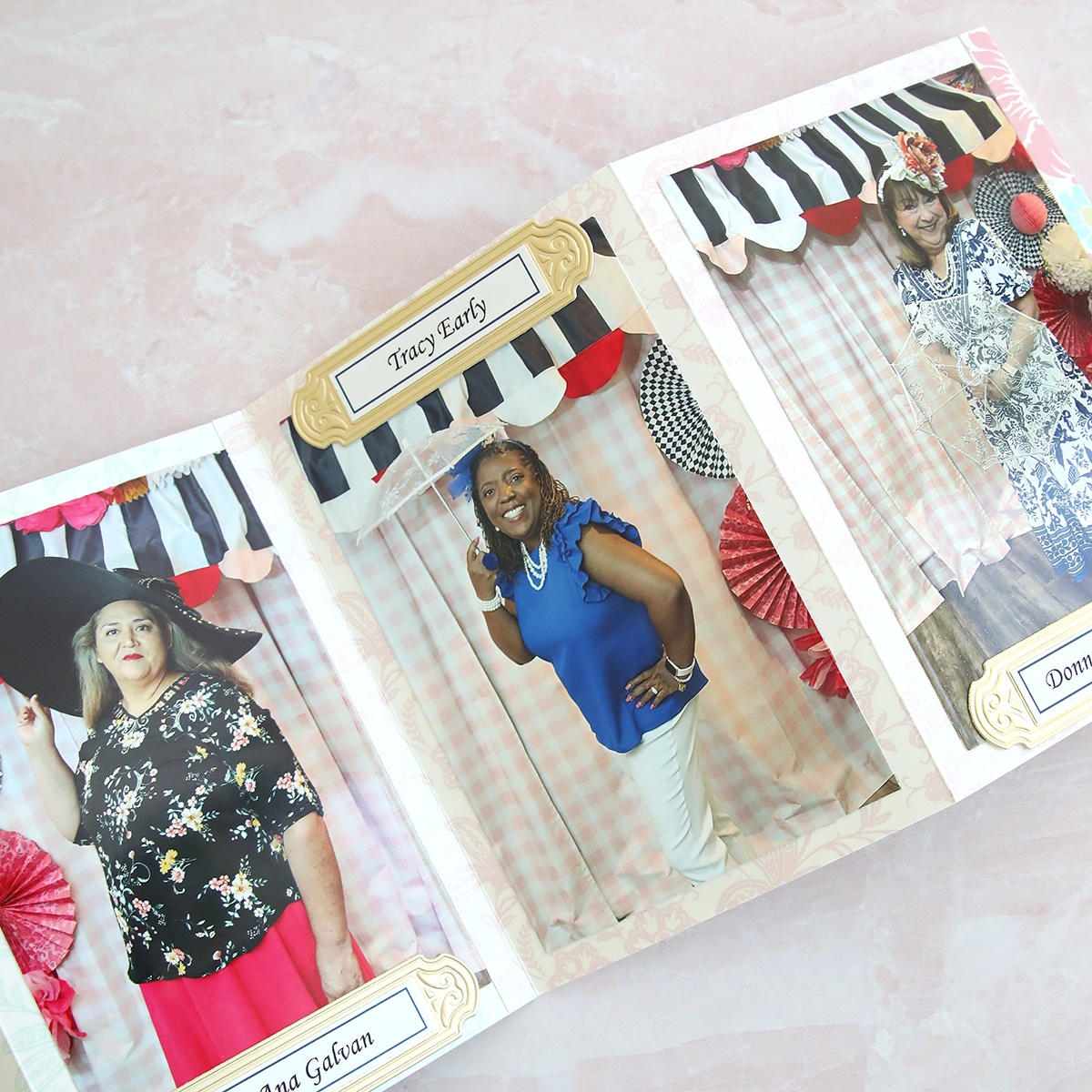 Barbie created the most incredible Desert Blooms and Flower Shoppe! Oh Barbie, it is just stunning! The way that you used the Birthday Wishes 3D Concentric Dies was genius! Your storefront with the Flower Shop Dies is too beautiful for words. Thank you so much for making such a special project!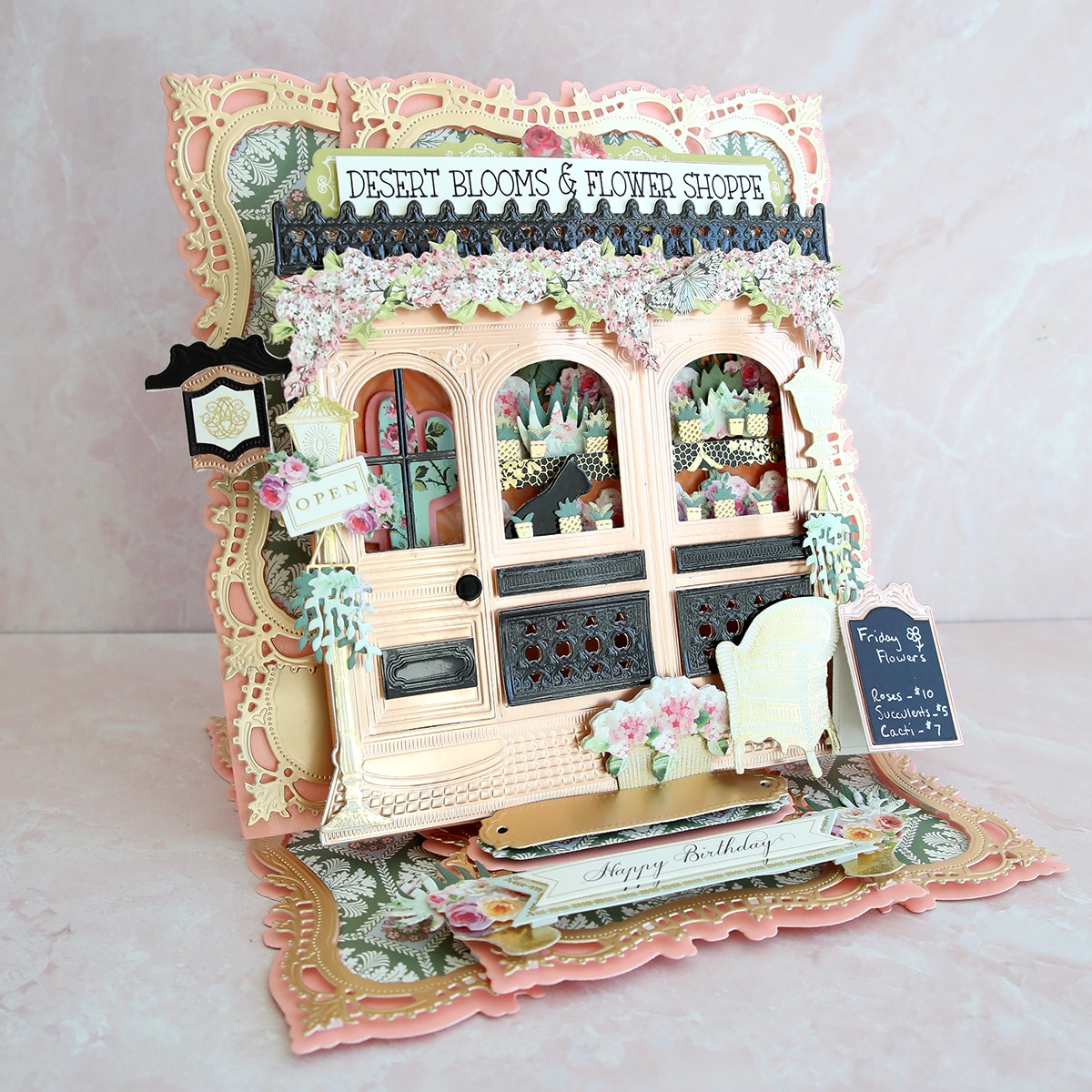 How cute is Valerie's card using the Holiday Mailbox Dies? That must be our mailbox with the 99 on it! Thank you for such a beautiful card, friend.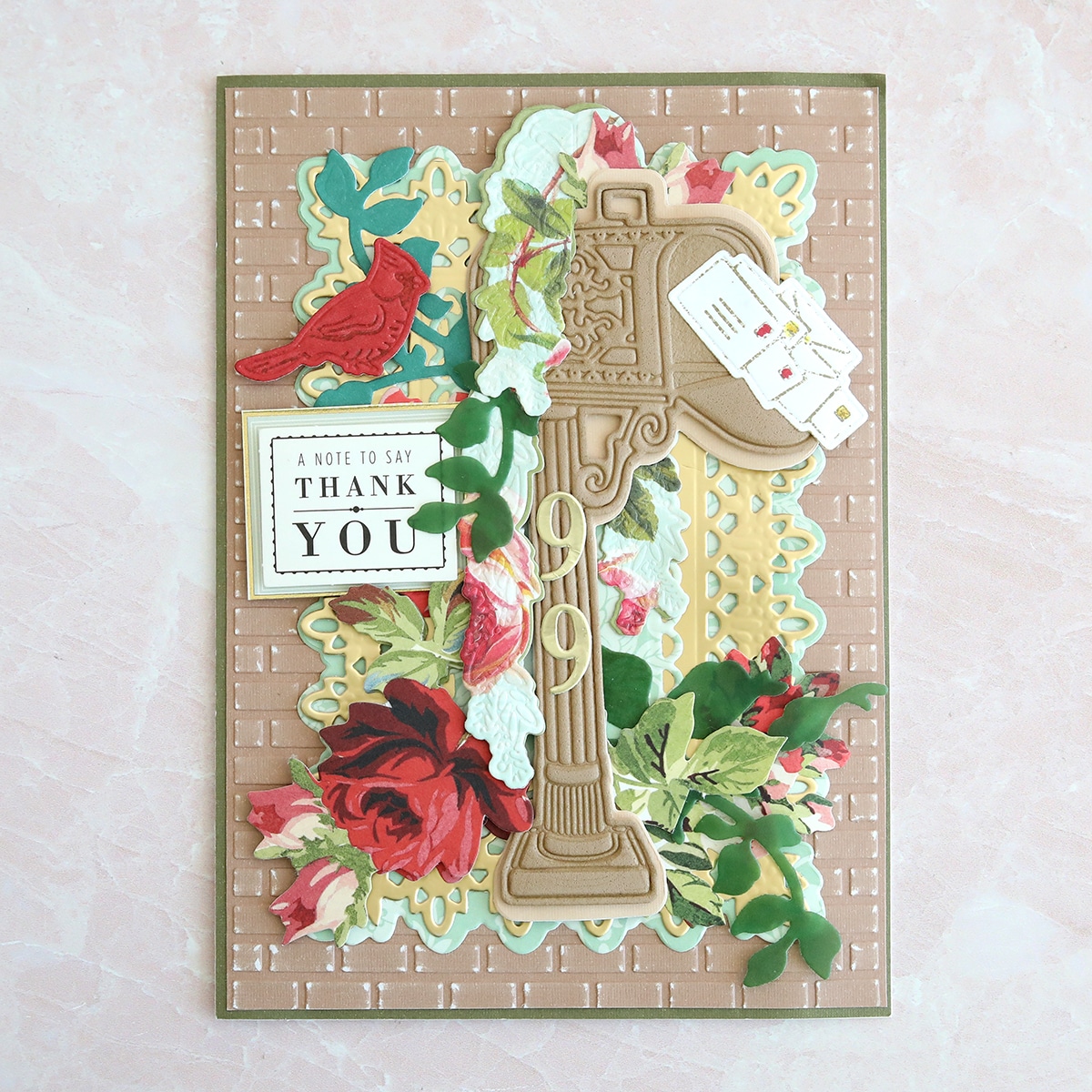 Celia's shaped card is perfect for birthdays. Love this pretty pink truck!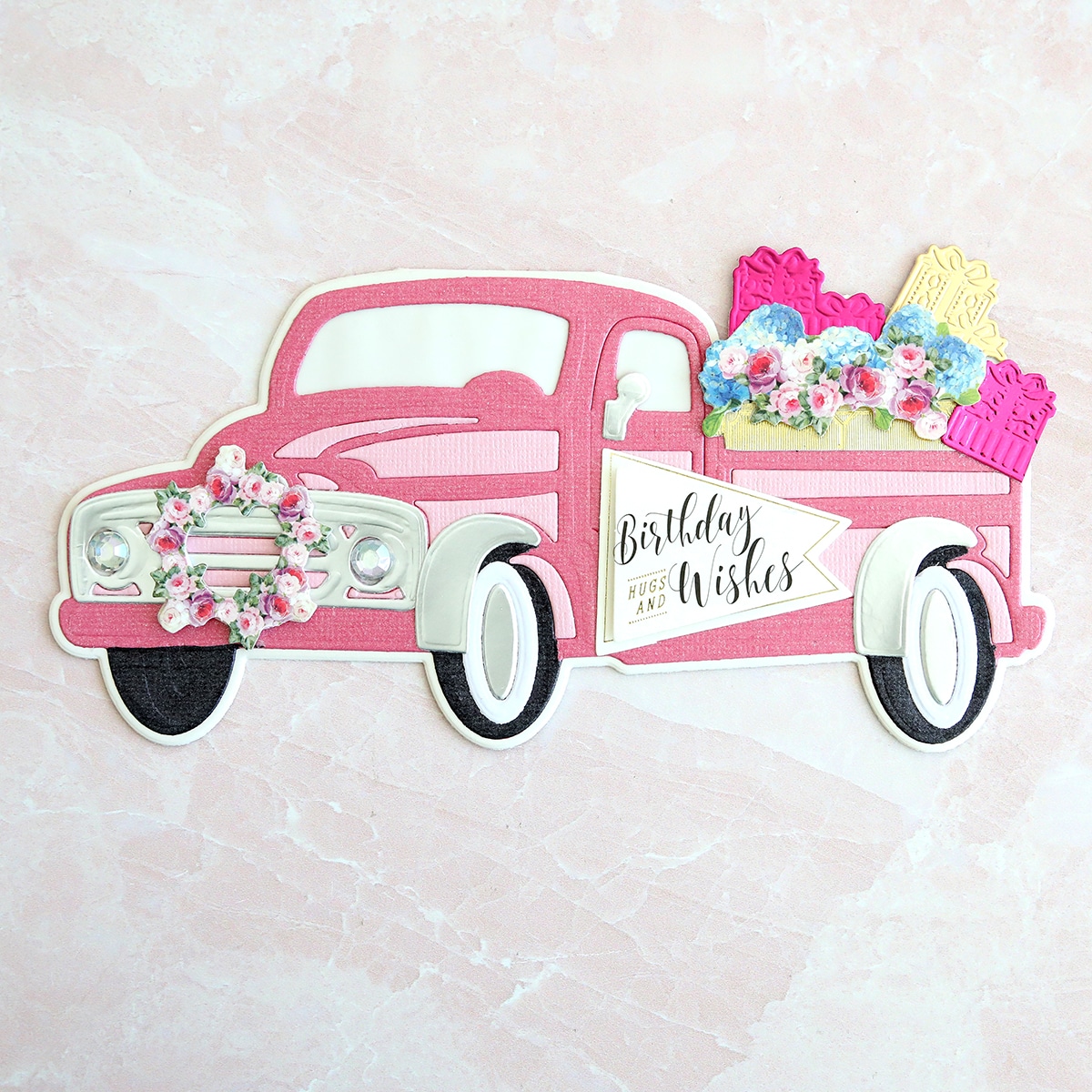 Lynn wrote the nicest note in her pretty Rococo card and sent wishes for a year filled with love and happiness. Back at you, Lynn! We are thinking of you and your family, and we are glad that you love our crafting community.
Vicki won the Christmas Kitsch Papercrafting Kit from our AGTV show, and sent these lovely cards as a thank you. It is so much fun to see this blast from the past on the left, and to see how your wonderful crafting has evolved with us on the right!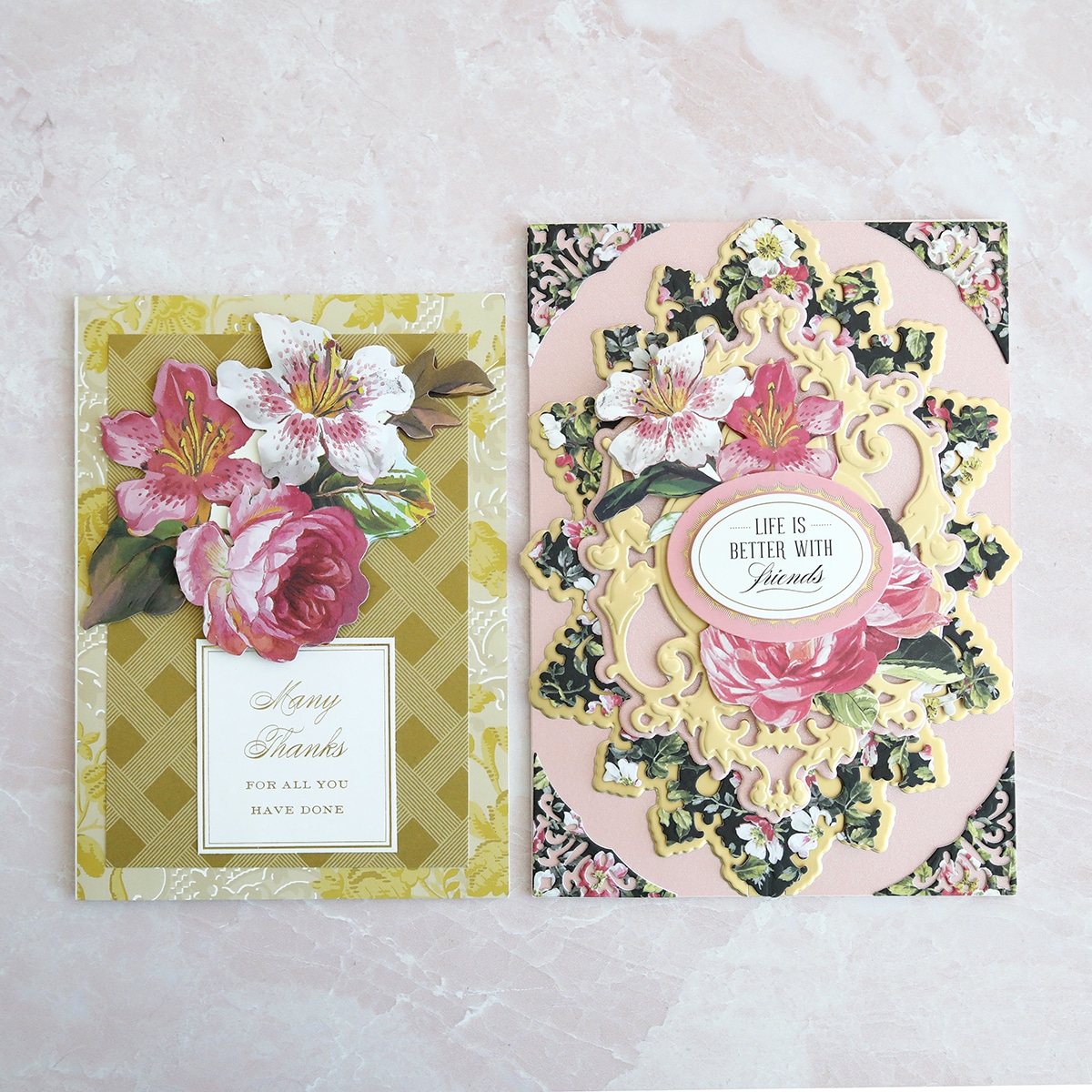 Your fantastic cards, letters and projects bring so much happiness. We love nothing more than connecting with our people and catching up each week. Thank you for being so generous with us! If you would like to send something to the office for Fan Mail Friday, you can mail it to 99 Armour Drive NE, Atlanta, GA 30324 (just like Valerie's card!). Next week is going to be a big crafting week! On Tuesday, August 22nd we are on HSN for the Falloween Crafting Event. Our hours are 9am, 10am, 6pm and 10pm; we hope that you will join us! Expect a shopping list on Monday with all available links and our last round of winners! On Friday, August 25th we are on TSC in Canada at 12pm. There will be a blog post on Wednesday along with a shopping list for the show.
Xoxo,
Anna