Hello everyone,
We hope that you are having a great week! We like to start Fridays off with all of our favorite people, catching up and seeing their talents up close and personal. We want to thank everyone for sending the most amazing fan mail into the office this week. There were the nicest thank you cards, St. Patrick's Day projects and so much more!
Buckle up buttercup, let's jump into Fan Mail Friday.
Clare's gorgeous card features orange glassine and Salon Nouveau! We love this card so much that we just had to share. Thank you, Clare!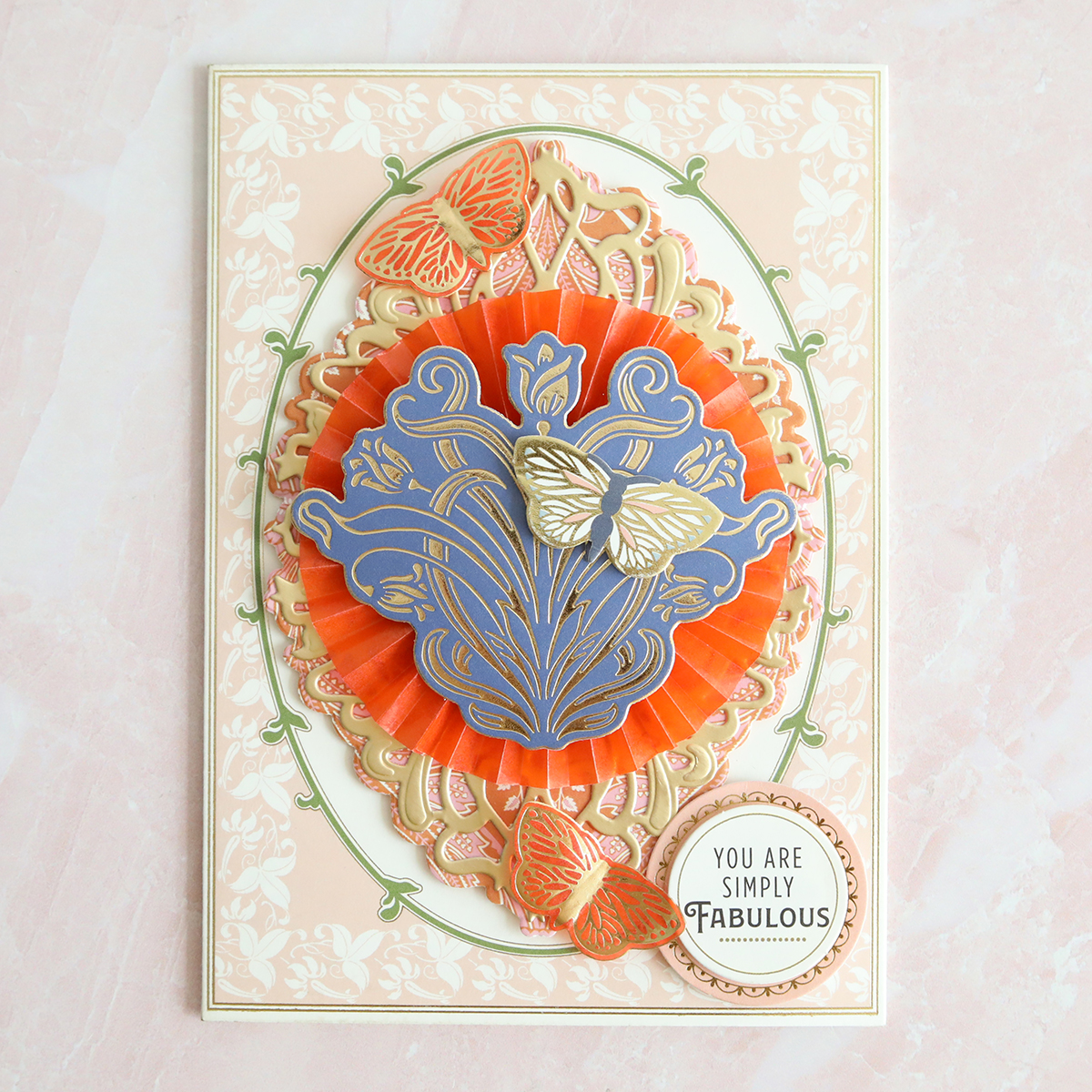 Donna said that she was a fairly new card maker, but this shamrock flower cart looks quite professional! We are so glad that you enjoyed your Win It Wednesday prize.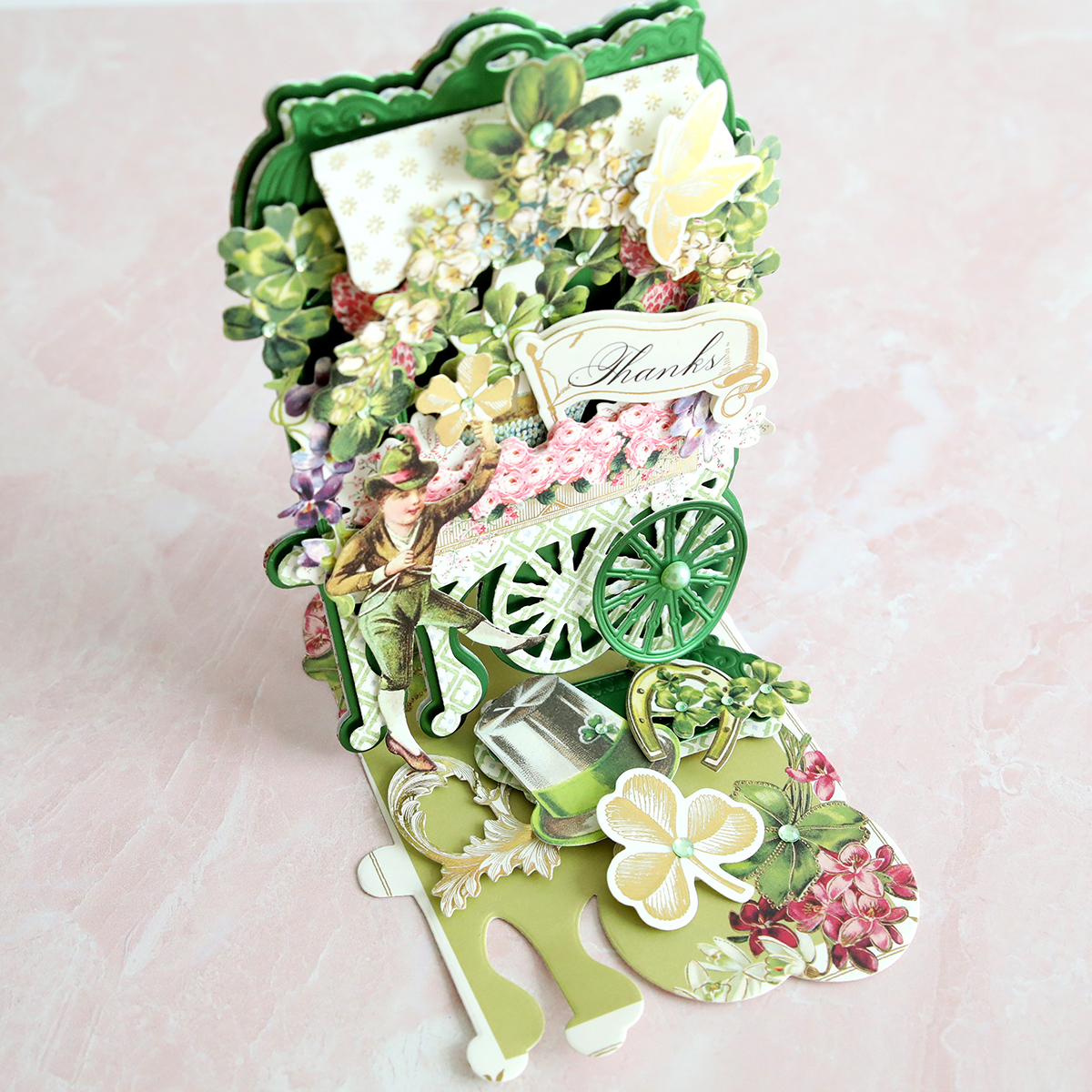 Roberta made a beautiful St. Patrick's Day card in green and gold. So pretty!
Nicole wrote to say that she wasn't planning on making St. Patrick's Day cards, but combined 5 different die sets, gold and green to make it happen!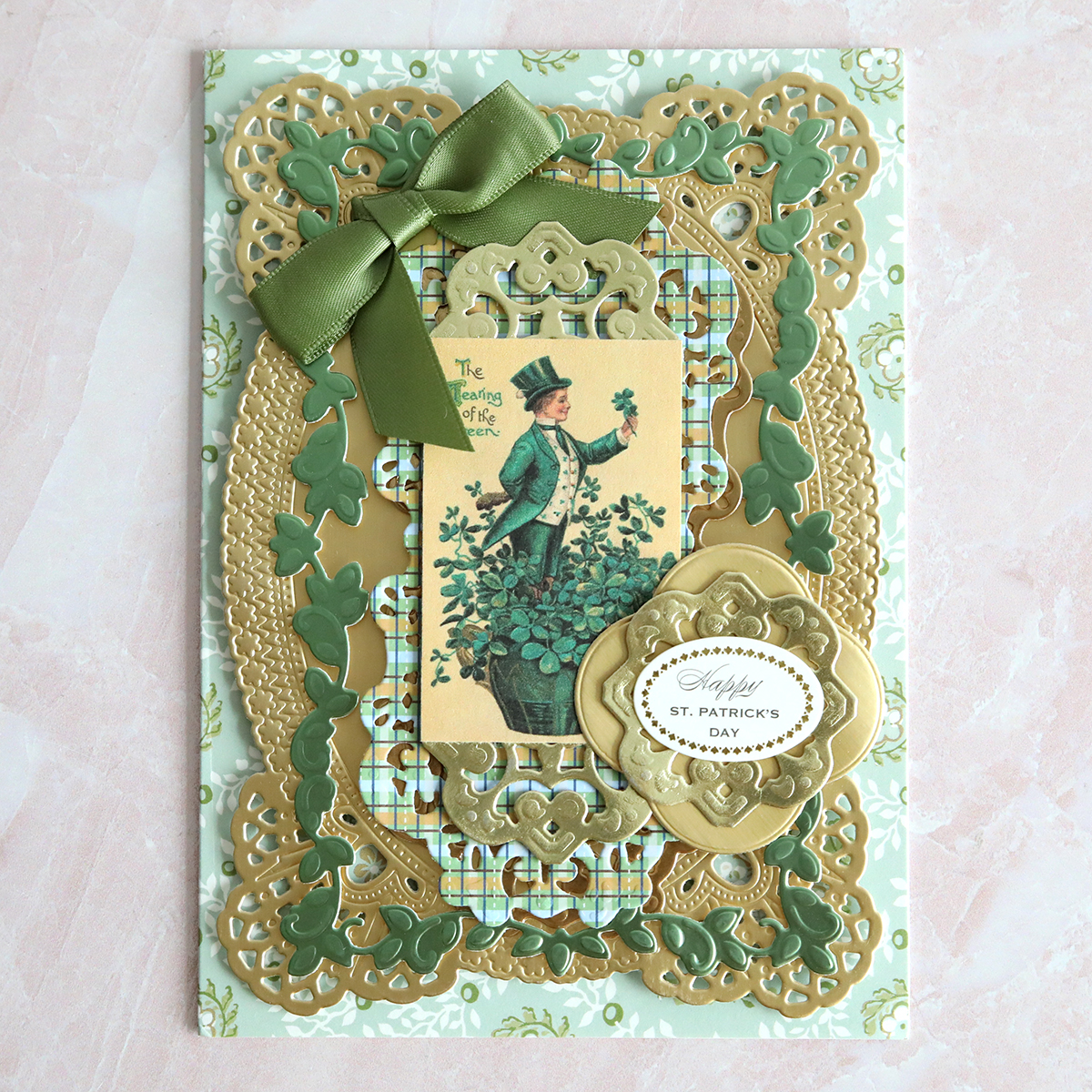 Mary Beth shared a poem: May you have a love that never ends, Lots of success and lots of friends. Health be yours, whatever you do, and may God send blessings to you! May good luck follow you forever and fill your heart with smiles. Happy St. Patrick's Day!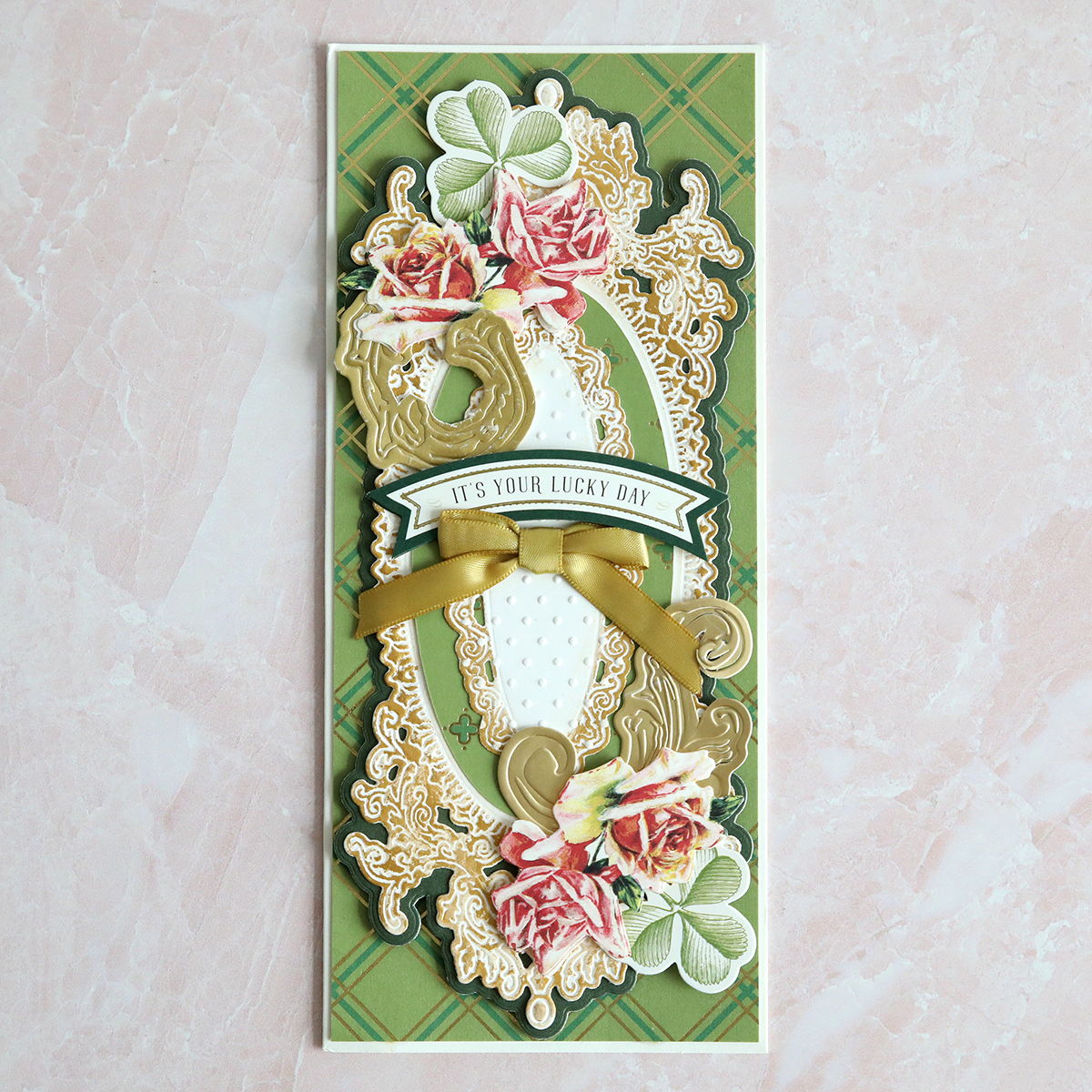 A sweet poem was also shared by Nancy: May the luck of the Irish be with you today. May good health and friendship be with you to stay. May love, joy and laughter make your heart glad. May your St. Patrick's Day be the best you've ever had.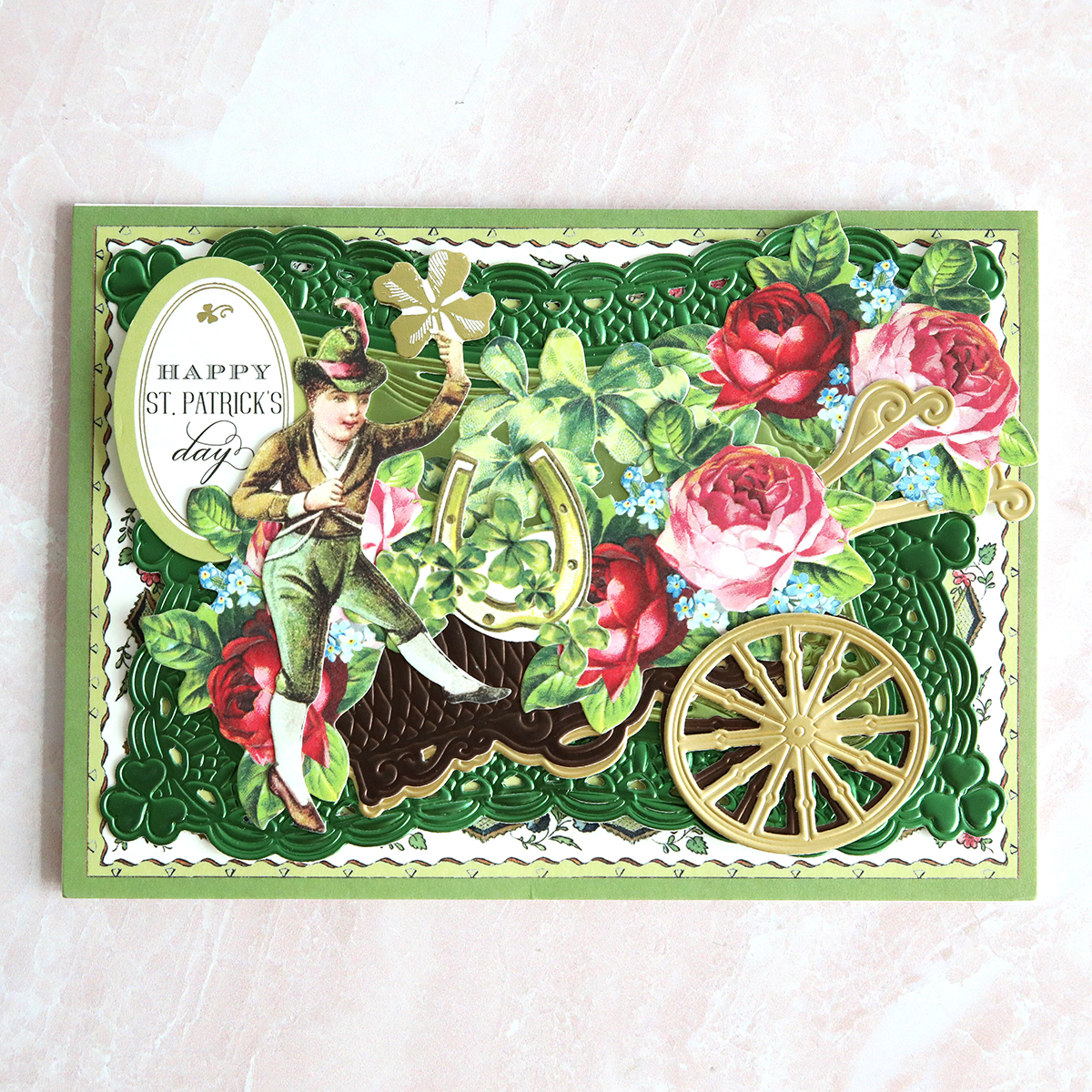 Look at Patrick's card on the left, Diane's card on the right and the leprechaun kitty shirt!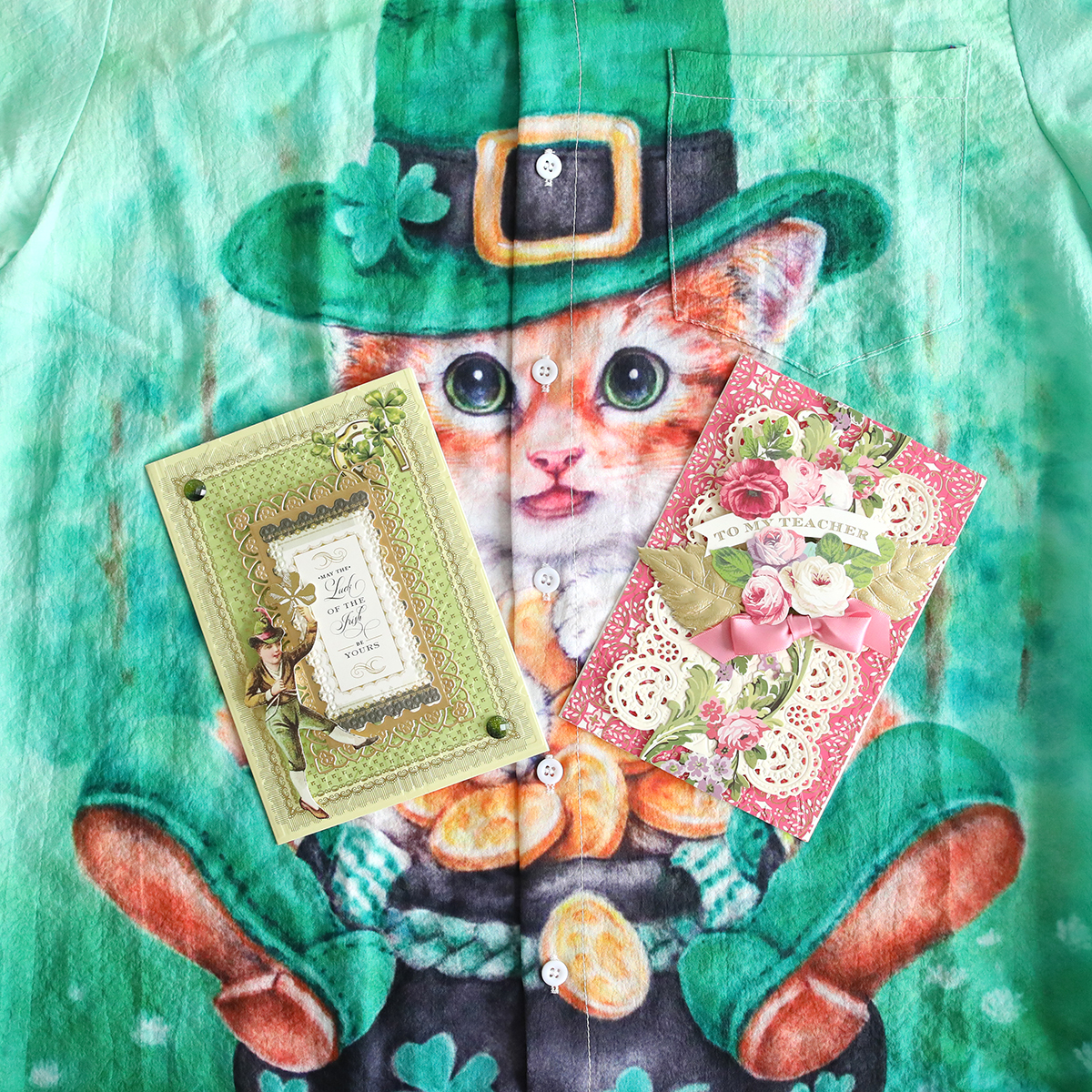 National Craft Month is happening 24/7 here at Anna Griffin Inc. and we want for you to be a part. Next Wednesday, March 15th our March Finishing School Live takes place on AGTV at 12pm. We also have a fun contest happening on our Facebook page where you can win a ticket to Crop at Home 3 just by posting your projects on the post. On March 28th we have our 4 remaining Anna Griffin shows on HSN; tune in to the blog Monday for our first preview! We want to say a big thank you to all of you who sent in a card, letter or project this week. Your beautiful creations are adorning our entry way! If you would like to send something to us for Fan Mail Friday, then you can mail it to us at 99 Armour Drive NE, Atlanta, GA 30324.
Love,
Anna