Hello friends,
We might be a little biased, but this just might be the very best Fan Mail Friday of the year. It is the first Friday of August and the Friday before a very special birthday! The table was full of wonderful, heartfelt birthday wishes; thank you to each of you for making us feel loved! All of these gorgeous cards, letters and projects are so beautiful and we appreciate your kindness and thoughtfulness so much!
Come see all of the birthday wishes! There are so many lovely cards that we had to split into 2 videos.
Part 1
Part 2
California Griffinite, Marianne made some of the most amazing projects we have ever seen! From the pretty diorama to the gorgeous box of tea made with our Thankfulness Cardstock, everything is beautiful. Thank you so much!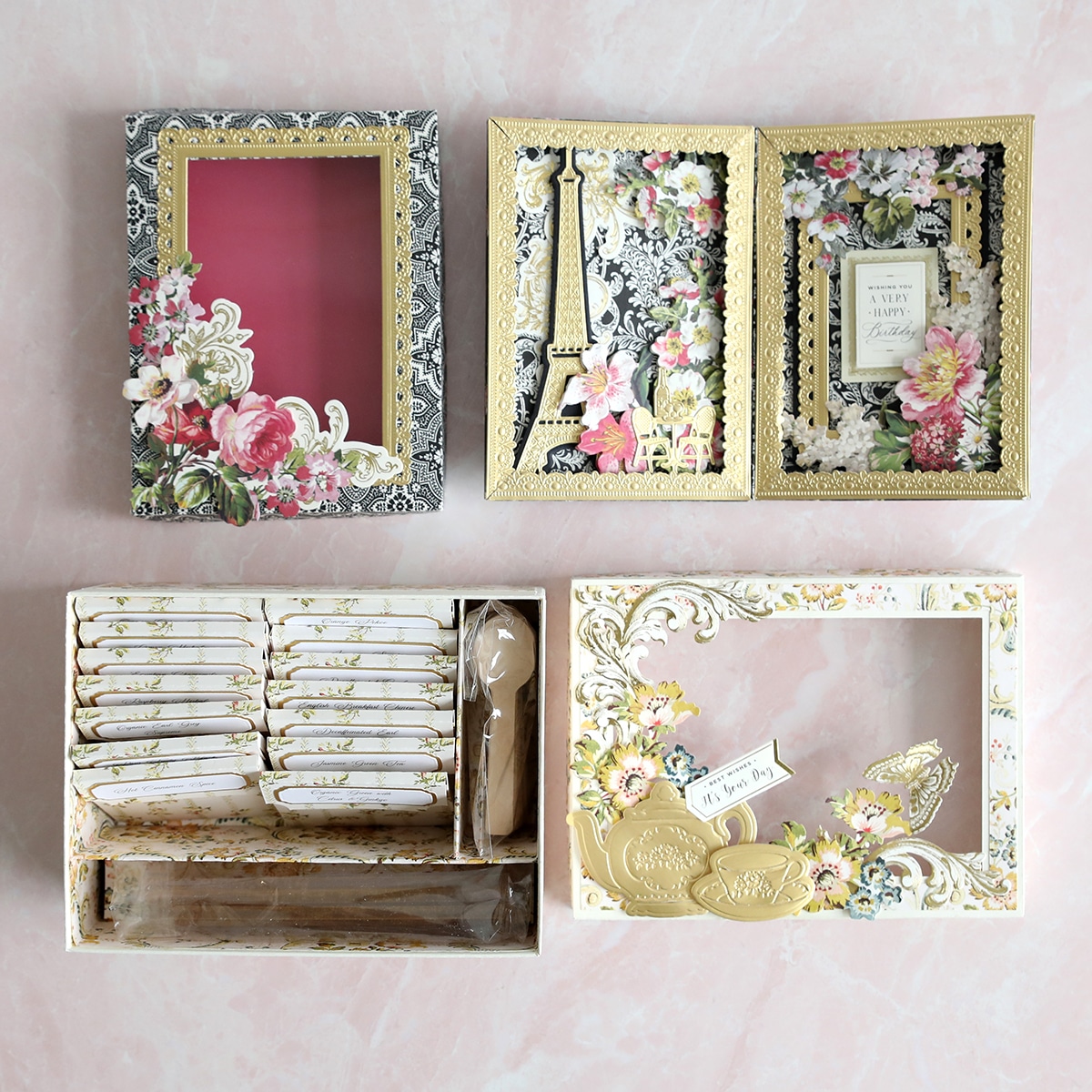 Myrna made this fantastic card with the Square Cardcentric Compendium Dies, and the poem inside really resonated! It read, "We're all pieces of the same ever-changing puzzle; some connected for mere seconds, some connected for life, some connected through knowledge, some through belief, some connected through wisdom, some through love, and some connected with no explanation at all. Yet, as spiritual beings having a human experience, we're all here for the sensations this reality or illusion has to offer. The best anyone can hope for is the right to be able to Live, Learn, Love then Leave. After that, reap the benefits of their own chosen existence in the hereafter by virtue of simply believing in what they believe." Stanley Victor Paskavich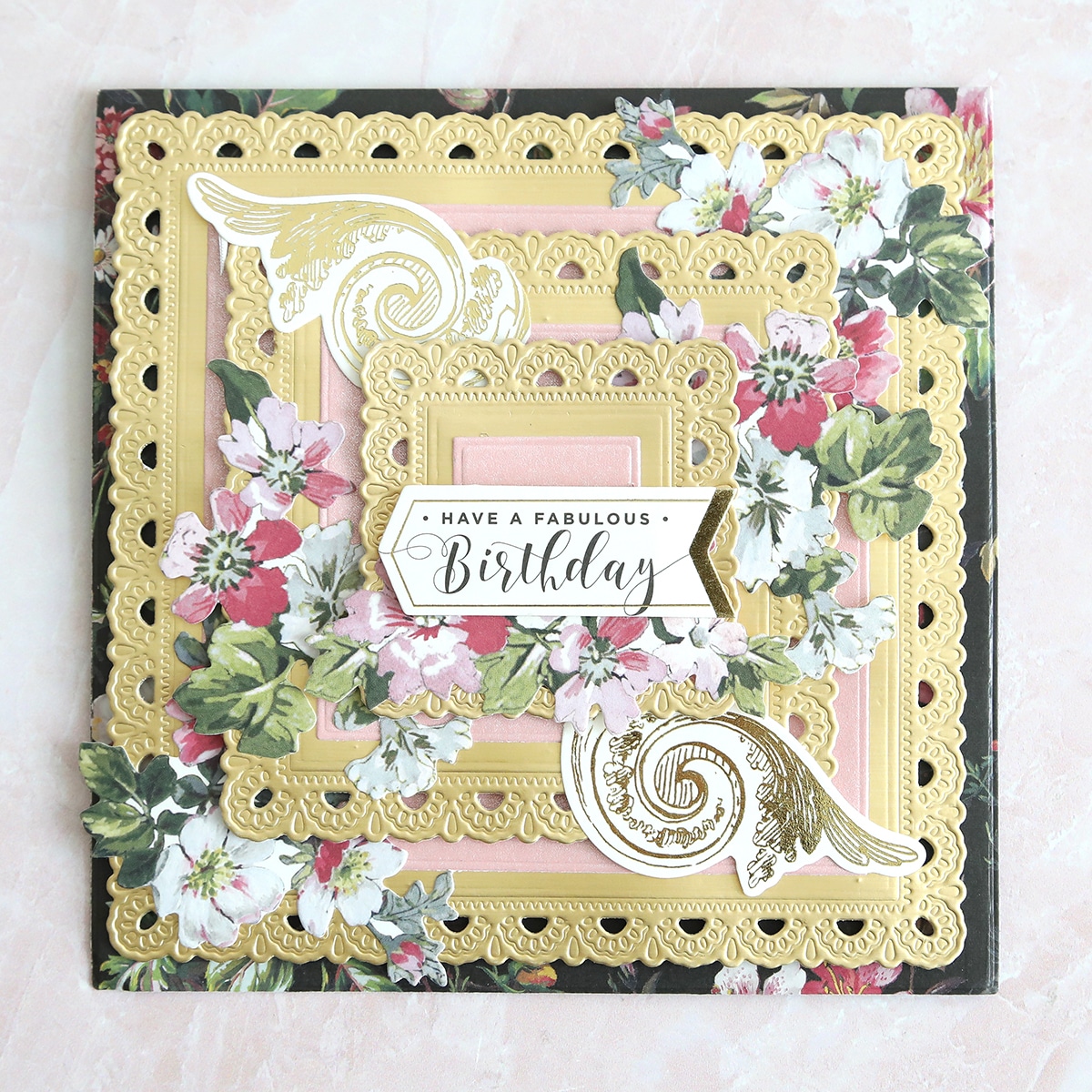 How stunning is Zaida's easel card? The toile paper, Canton Bleu embellishments and cake really work beautifully together. Thank you so much!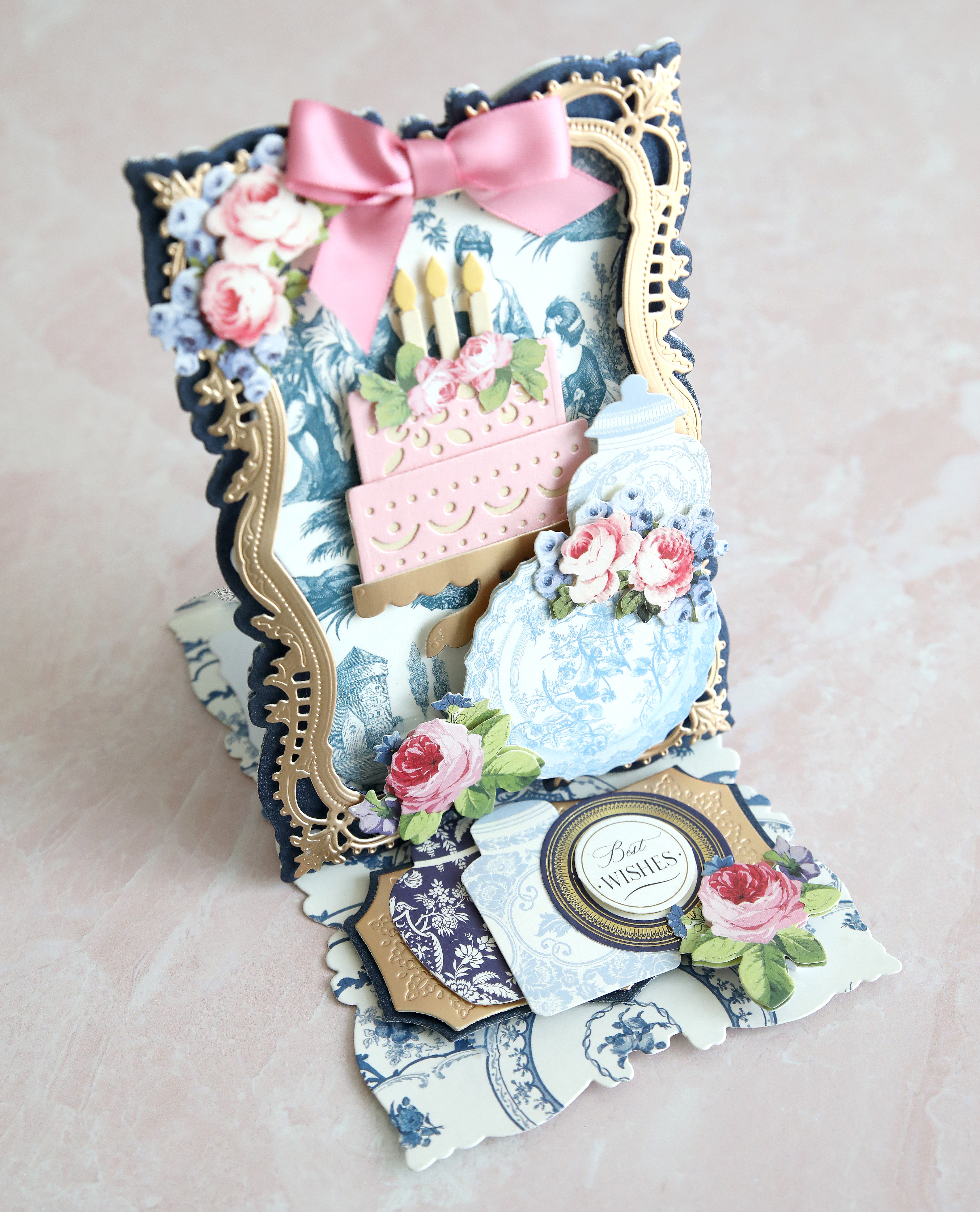 This gorgeous, antique card made with the Fancy French Frame Dies was made in true Leigh Jean fashion. From the postcard to the lovely diecuts, this is a wonderful birthday card.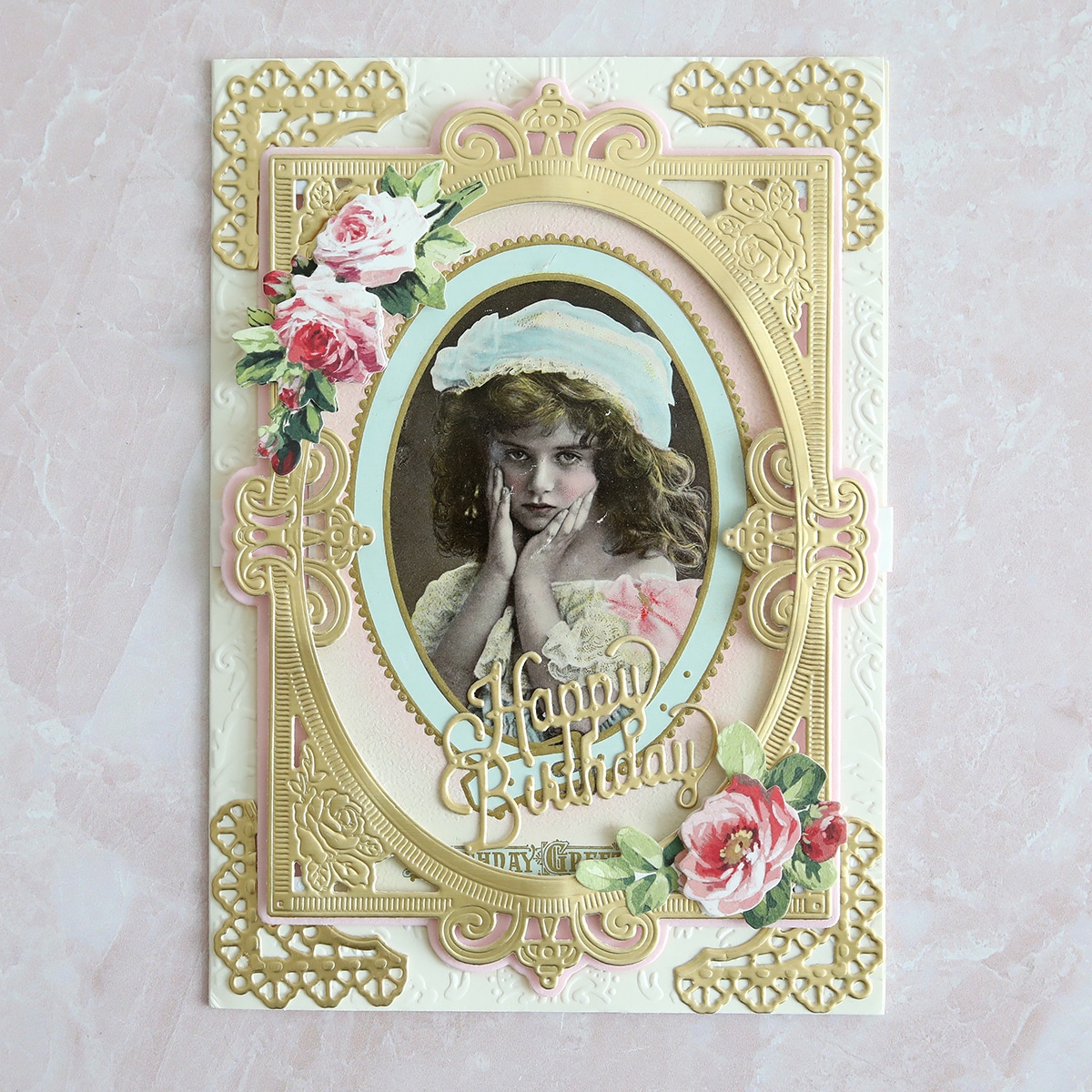 Donna's flower cart is just the thing for celebrating this special birthday.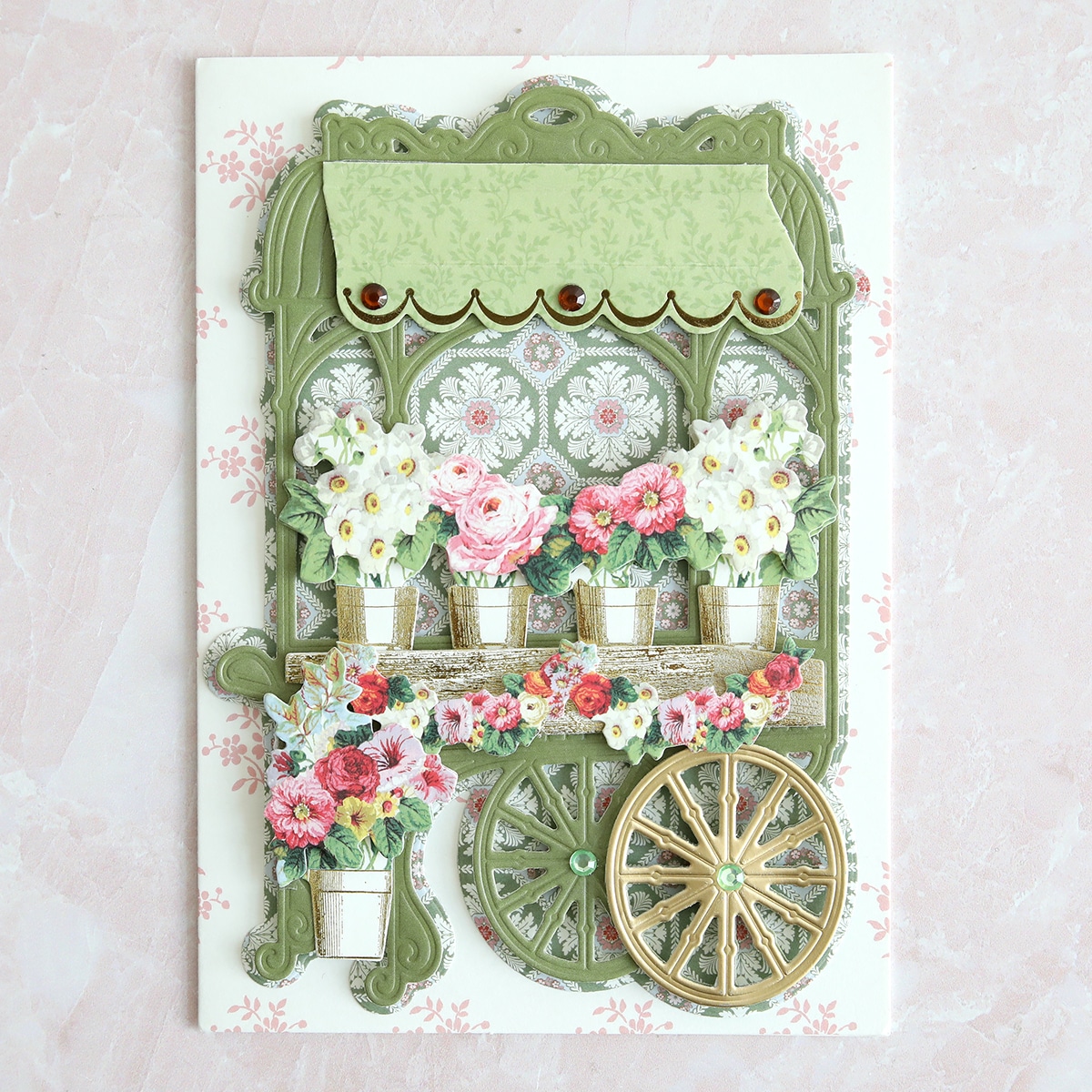 Kaye, Patrice and kitties sent birthday love with this lovely lavender card. The Delicate Engravings Stickers are so celebratory!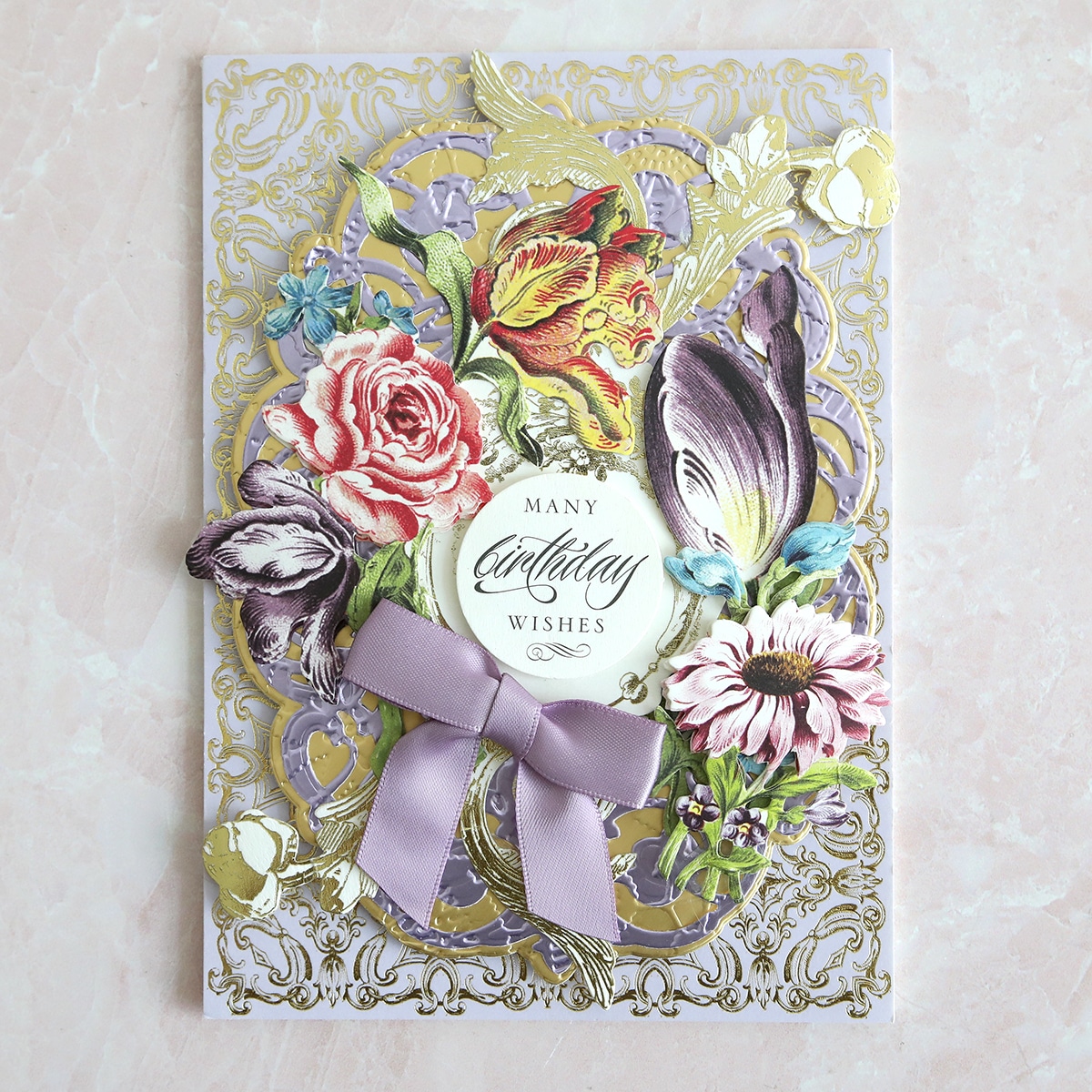 Janet showed us that the 3D Mailbox Dies are for year round use! She won these dies from our Product Preview giveaway, and decided to make and send a card. In your letter you said "from one August baby to another… Happy Birthday!" We hope that you have a happy birthday too, Janet!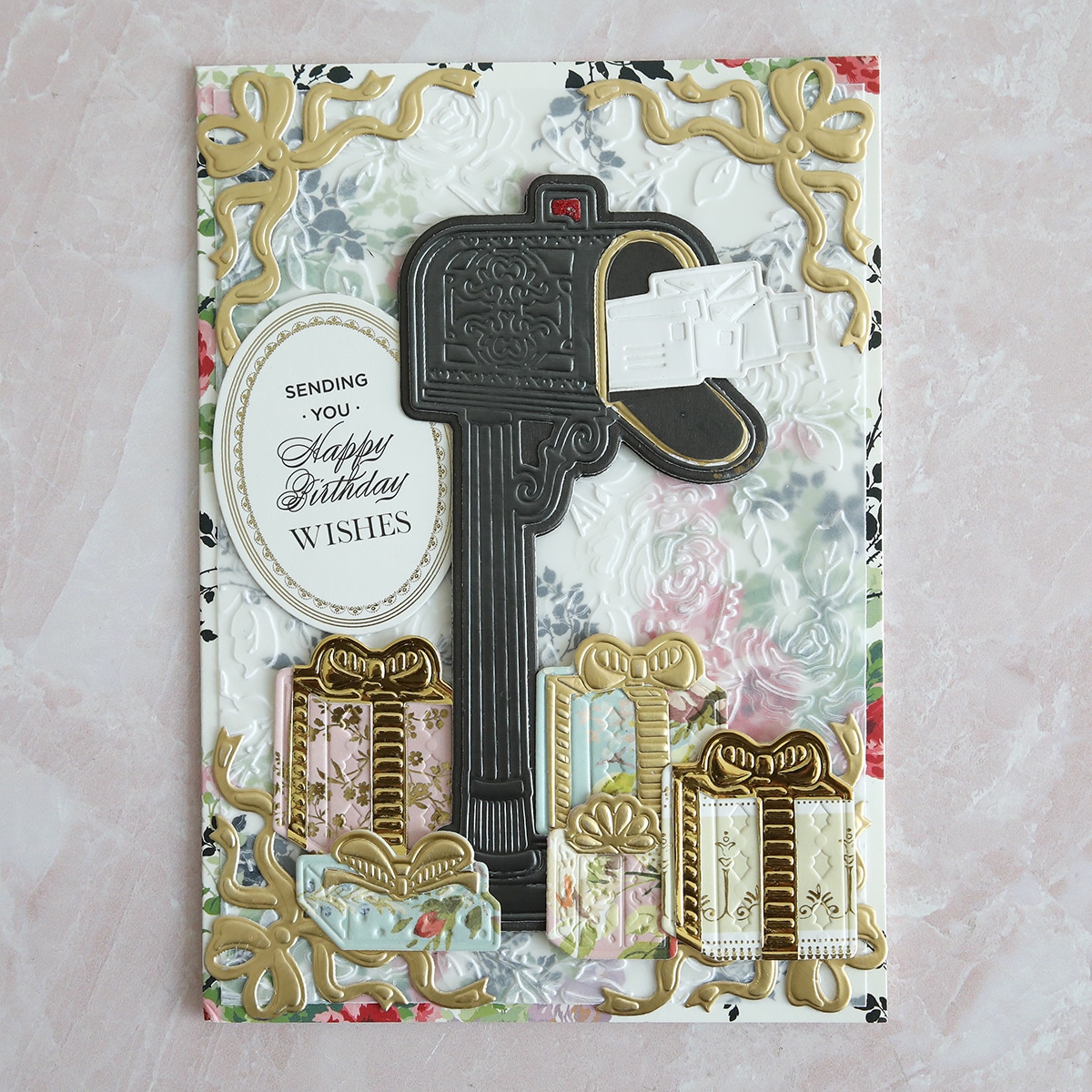 Mary's card combines the Square Box Card Dies, 3D Gate Dies and Tour de Eiffel Dies in an amazing way.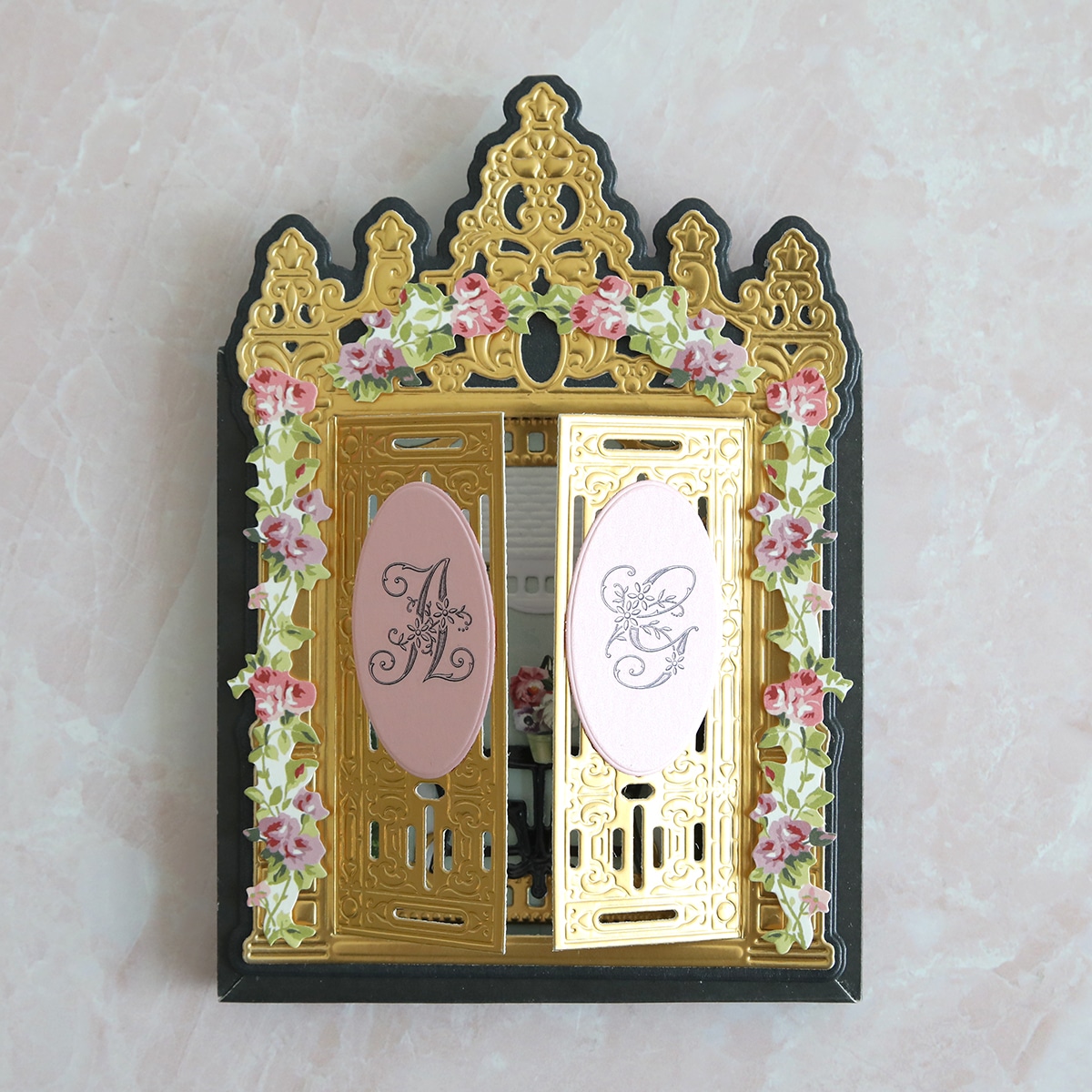 We opened the gate for a terrific surprise!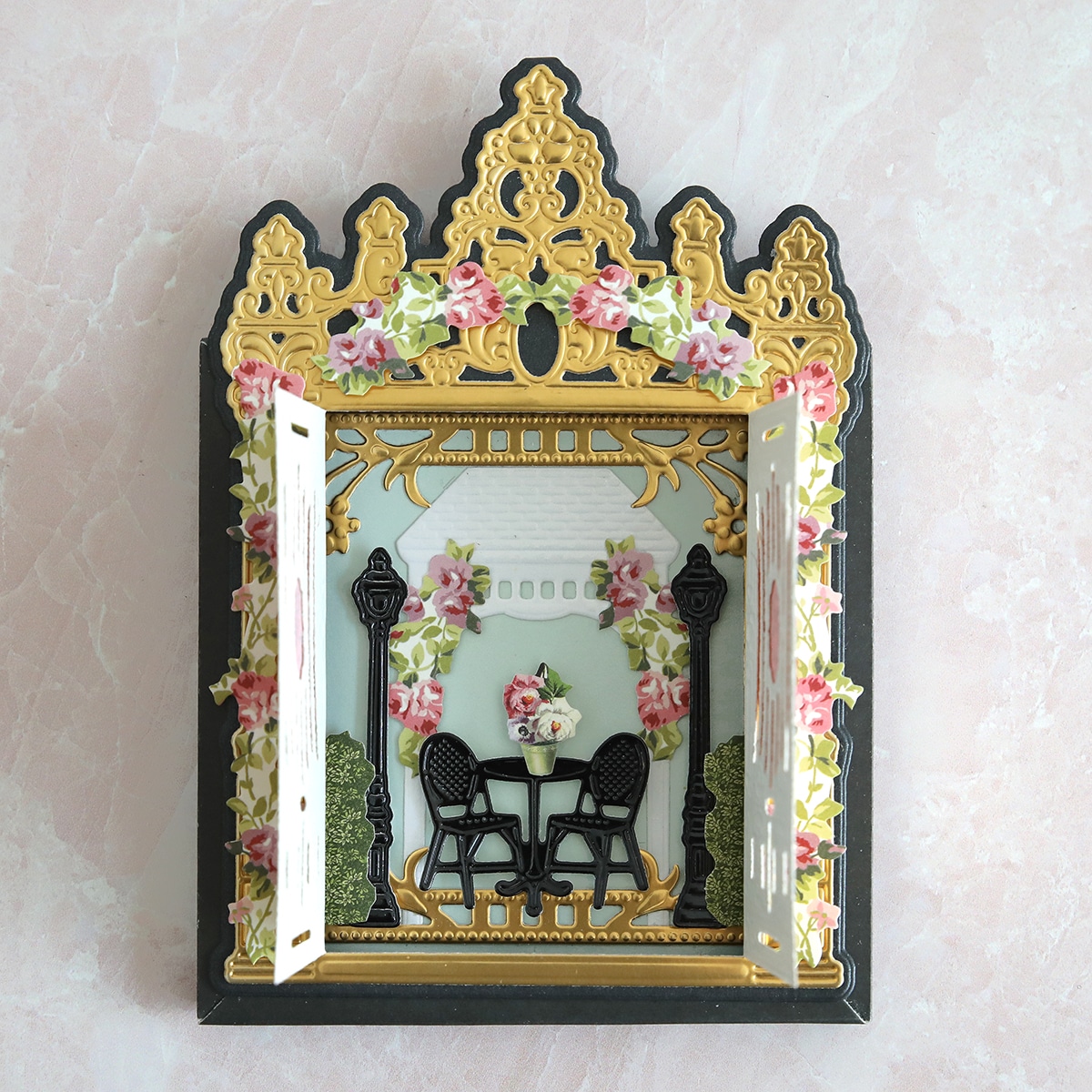 This beautiful box and storefront card have Yukari written all over them! Thank you so much for the excellent birthday projects; your attention to detail is truly inspiring.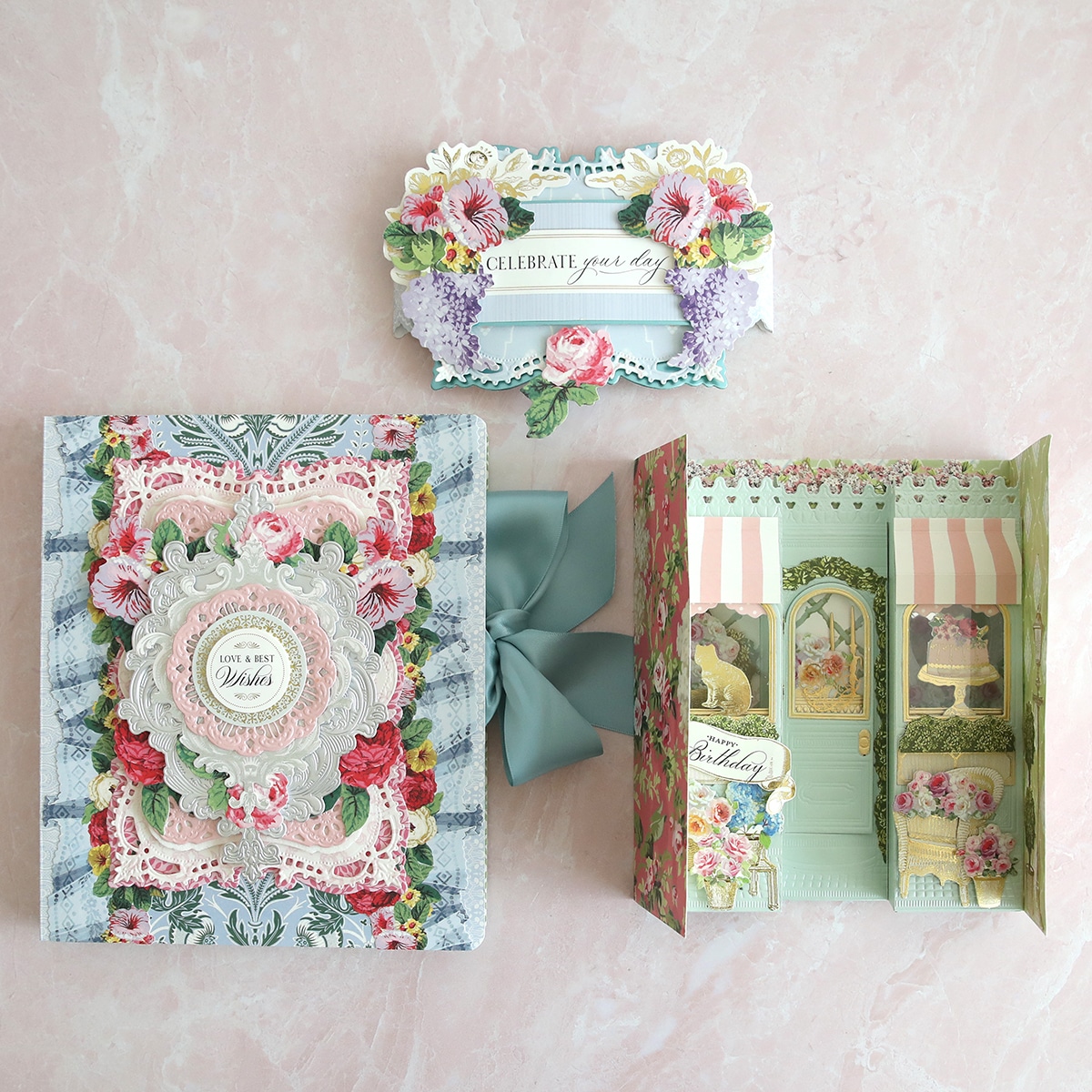 Martha and a bunch of sweet Griffinites came together to create a Golden Rolodex. They poured their hearts into them, and we appreciate each and every one. Thank you all for being so thoughtful!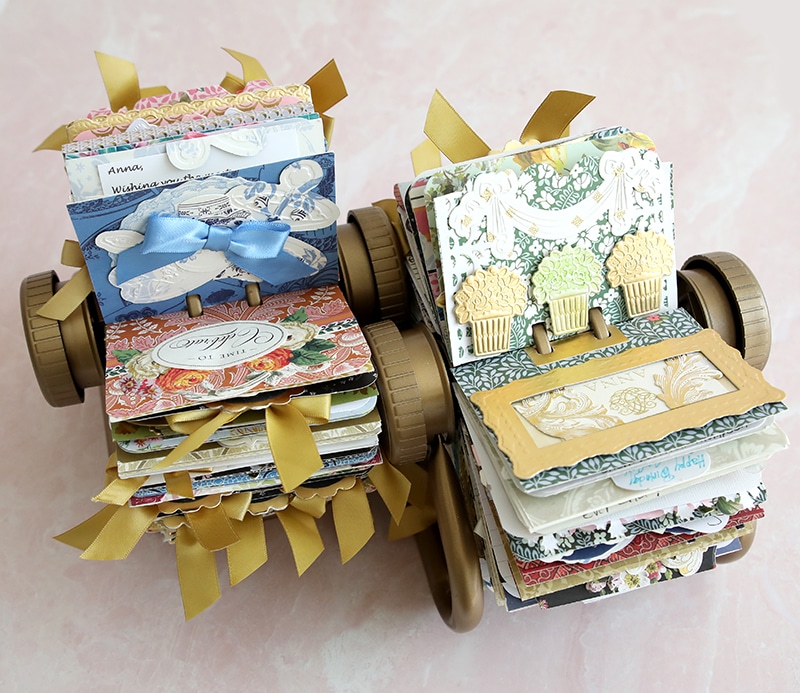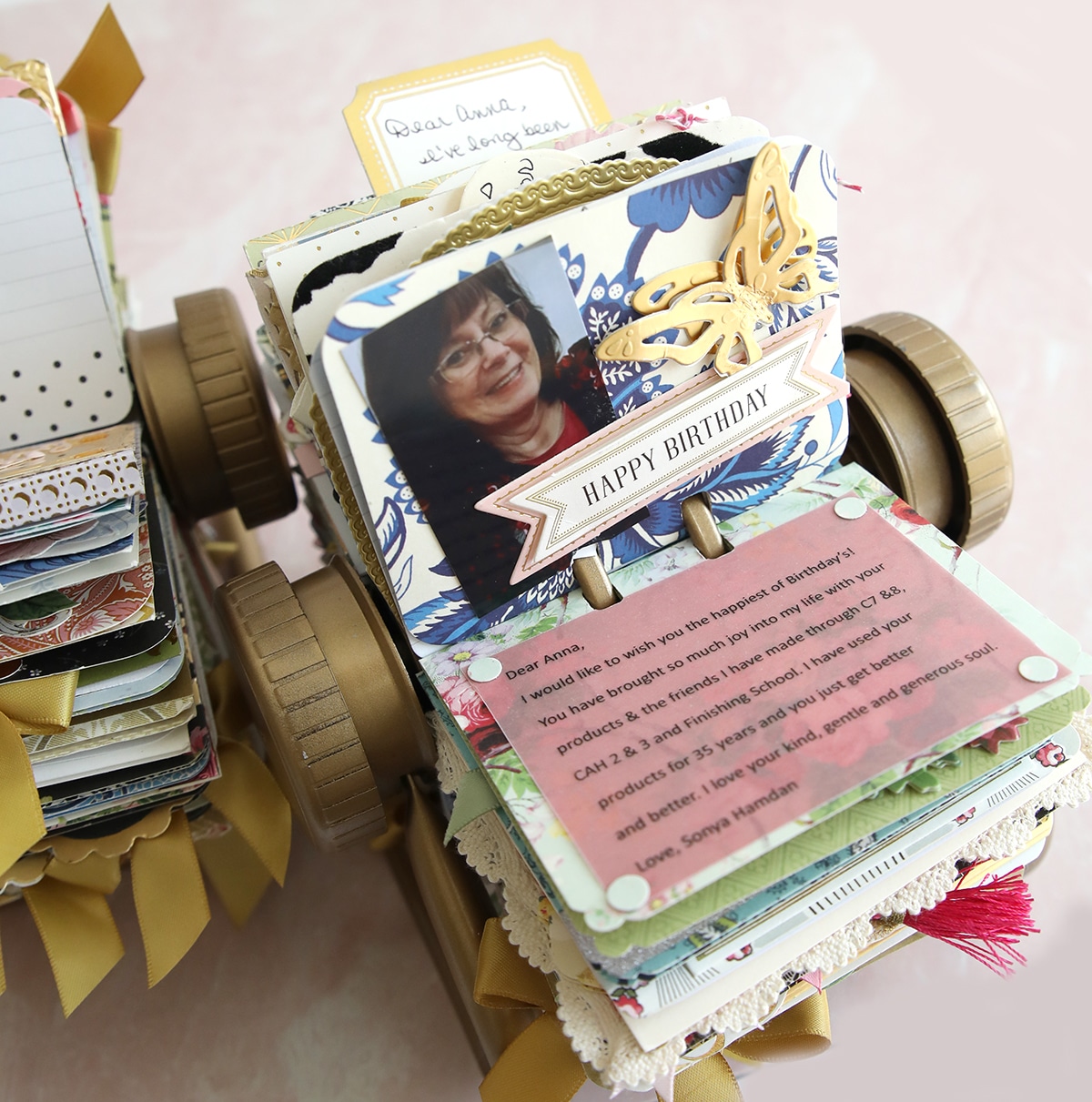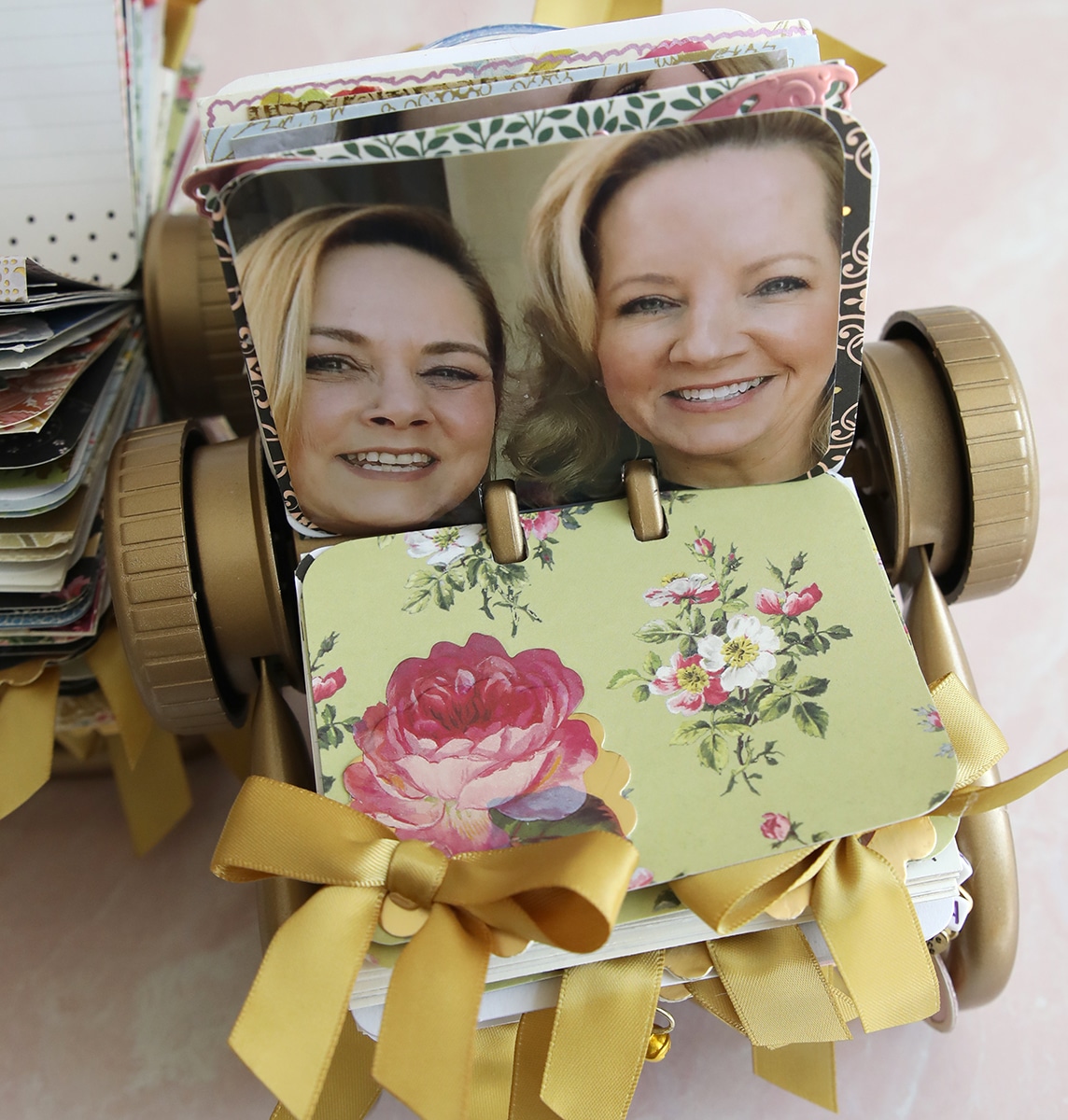 We can really feel the love here on this table today. Thank you so much for the birthday wishes and love, everyone! You have made this birthday extra, EXTRA special. There's nothing like this community; we love you all so much! One of our favorite times of the year is in November for our Create event. We love being able to join together, craft together and connect in a beautiful way. If you have been waiting to get your ticket, you can get yours on sale until August 7th! Get your ticket during our Flash Sale here.
Love,
Anna