Hi friends,
Creativity abounds on today's Craftspiration. Holiday crafting is in full swing and that includes many different holidays. You will find Halloween, Thanksgiving and Christmas on display below from our community of wonderful crafters. Below are just a handful of beautiful cards and projects that have caught our eye today. We love seeing your gorgeous projects posted on our social media channels.
Let's admire all of the beauty below!
Judy said, "Getting an early start to my holiday cards as I'm anticipating surgery and I'm just loving the Stained Glass Dies! I used two different holographic cardstocks to capture the light behind the stained glass for the Christmas cards along with the small wreath from the Carte Noel which fit beautifully to highlight the clear gem in the top circle. The corner dyes drew the eye down to the stained glass. For the Hanukah cards, I used gilding flakes for the backing and the beautiful Hanukah dies. Just love thinking of new ways to use and combine Anna's gorgeous dies!"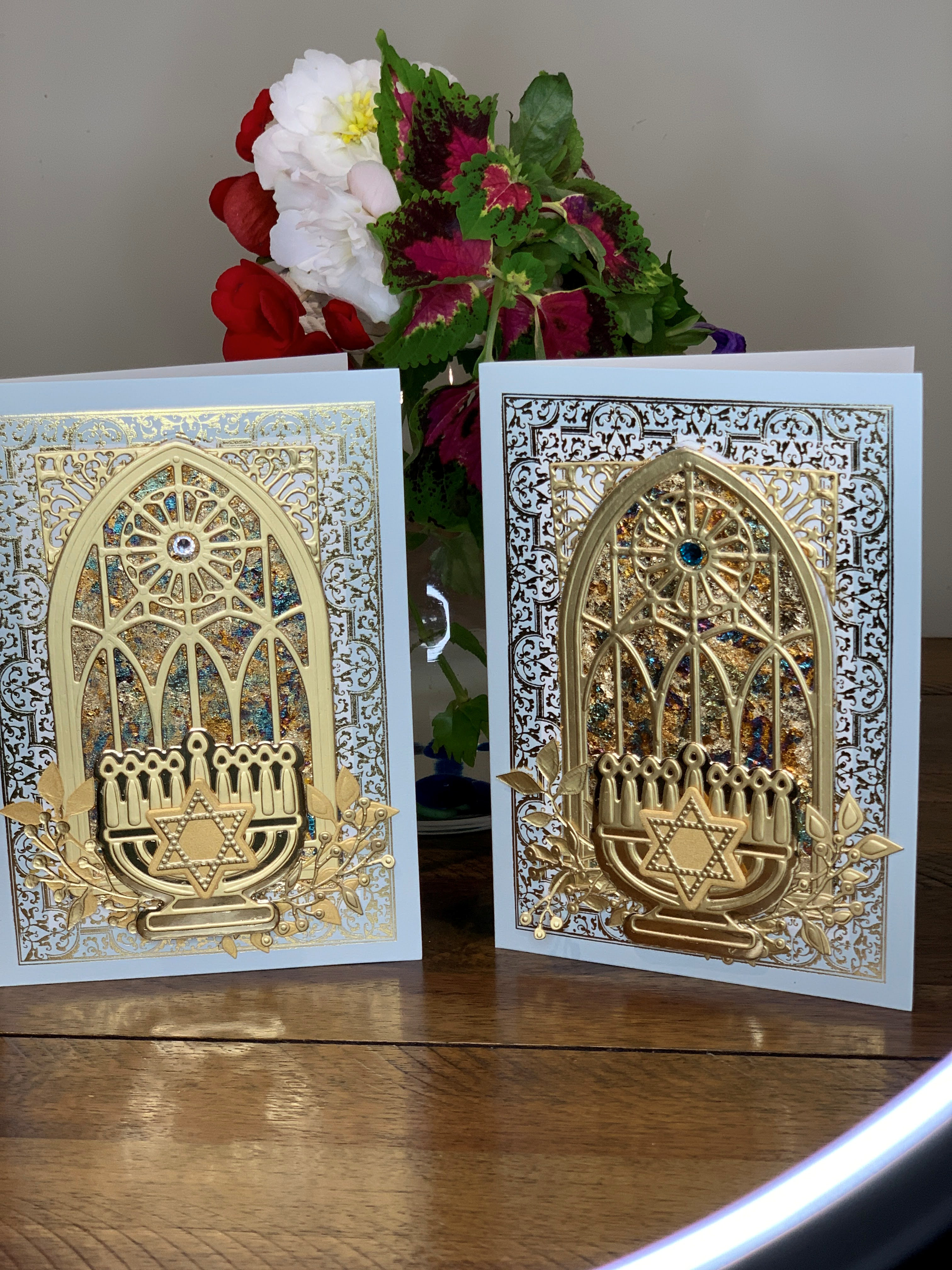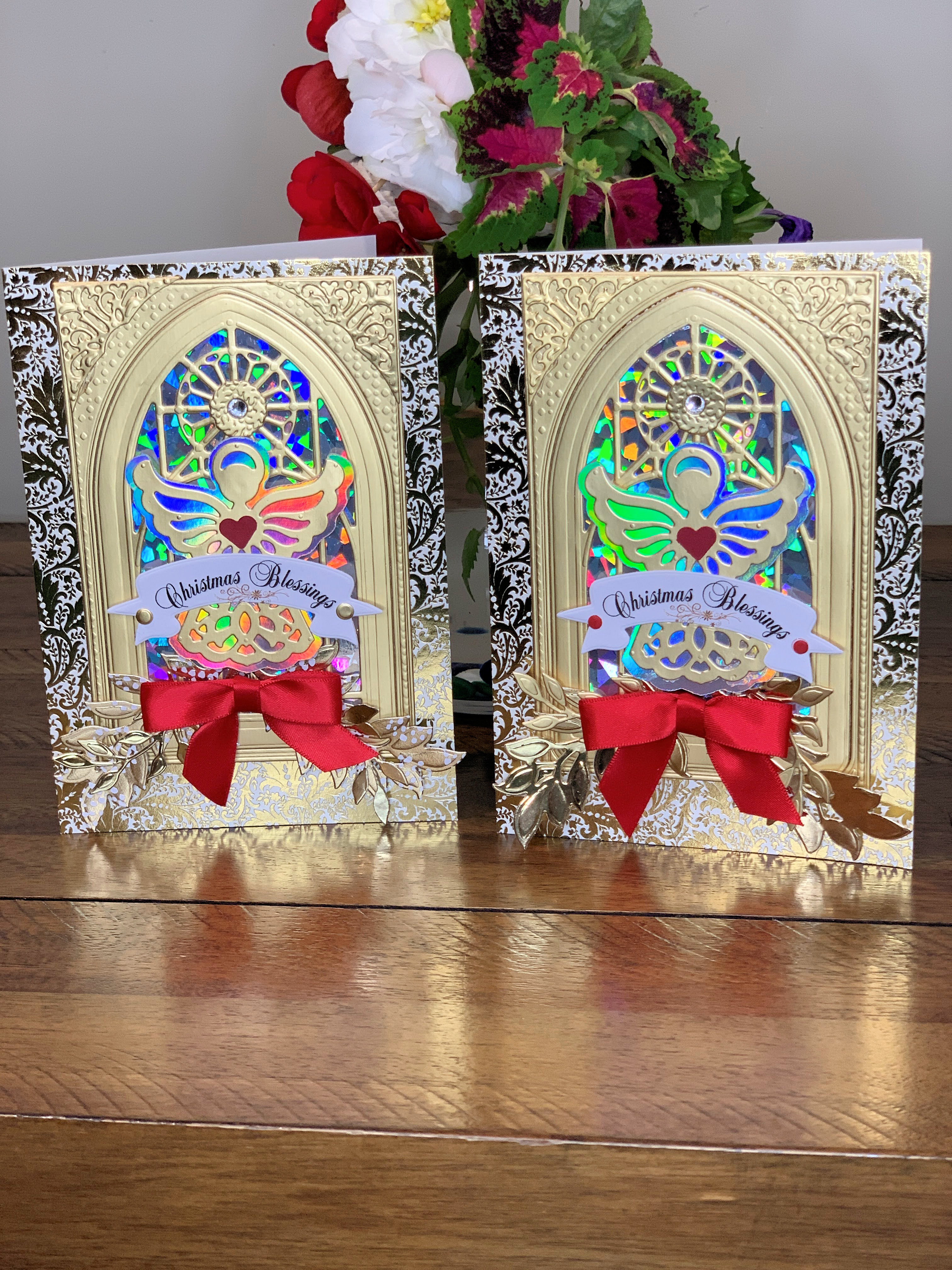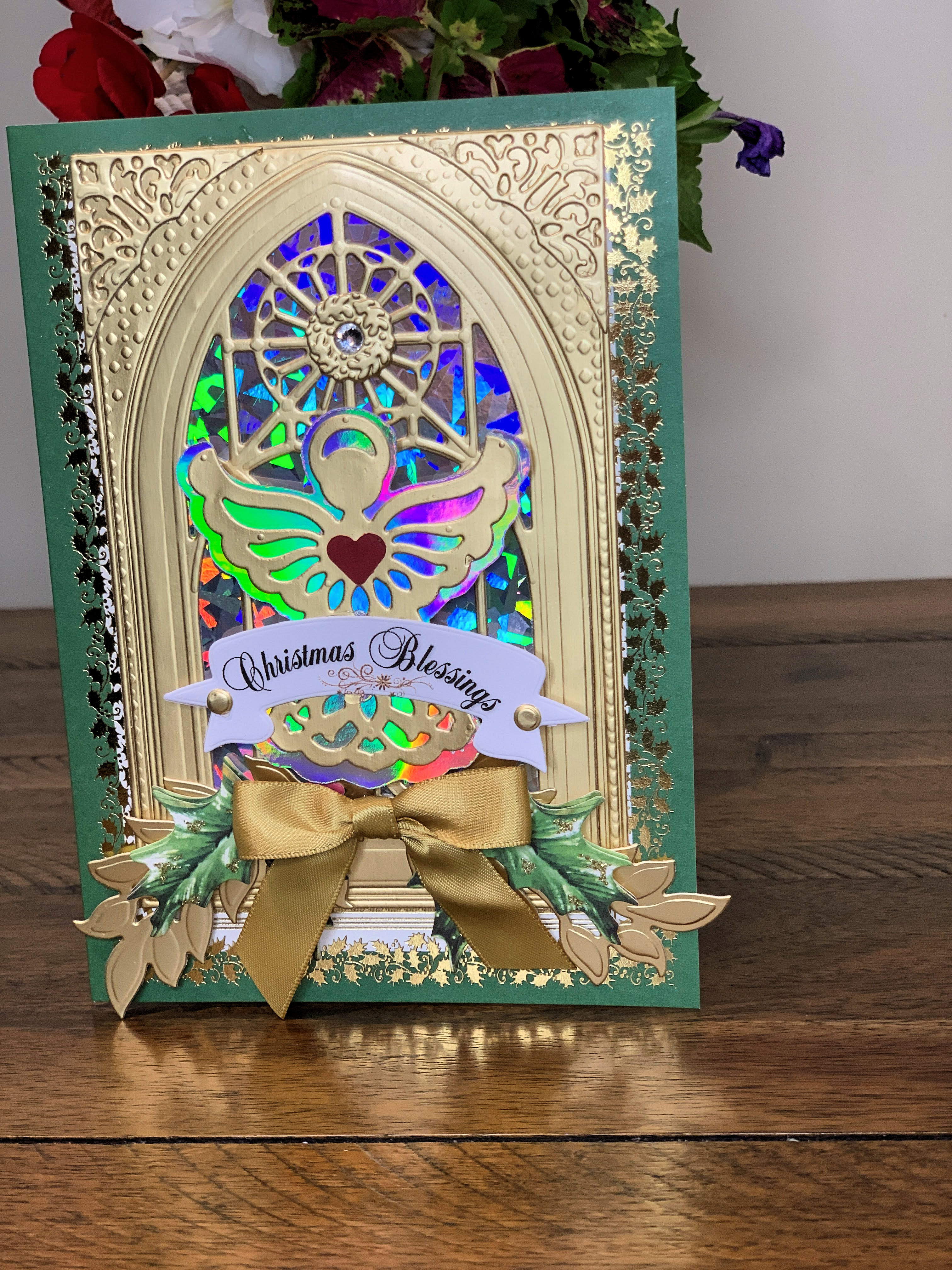 Barbara shared, "I made this Wishing Well Birthday card after making one from Finishing School. The last AGTV show and Finishing School helped me to understand how to use the embellishments in this kit! I know my Mother-in-law will love it. Thank you for all these awesome kits!"
Gorgeous card!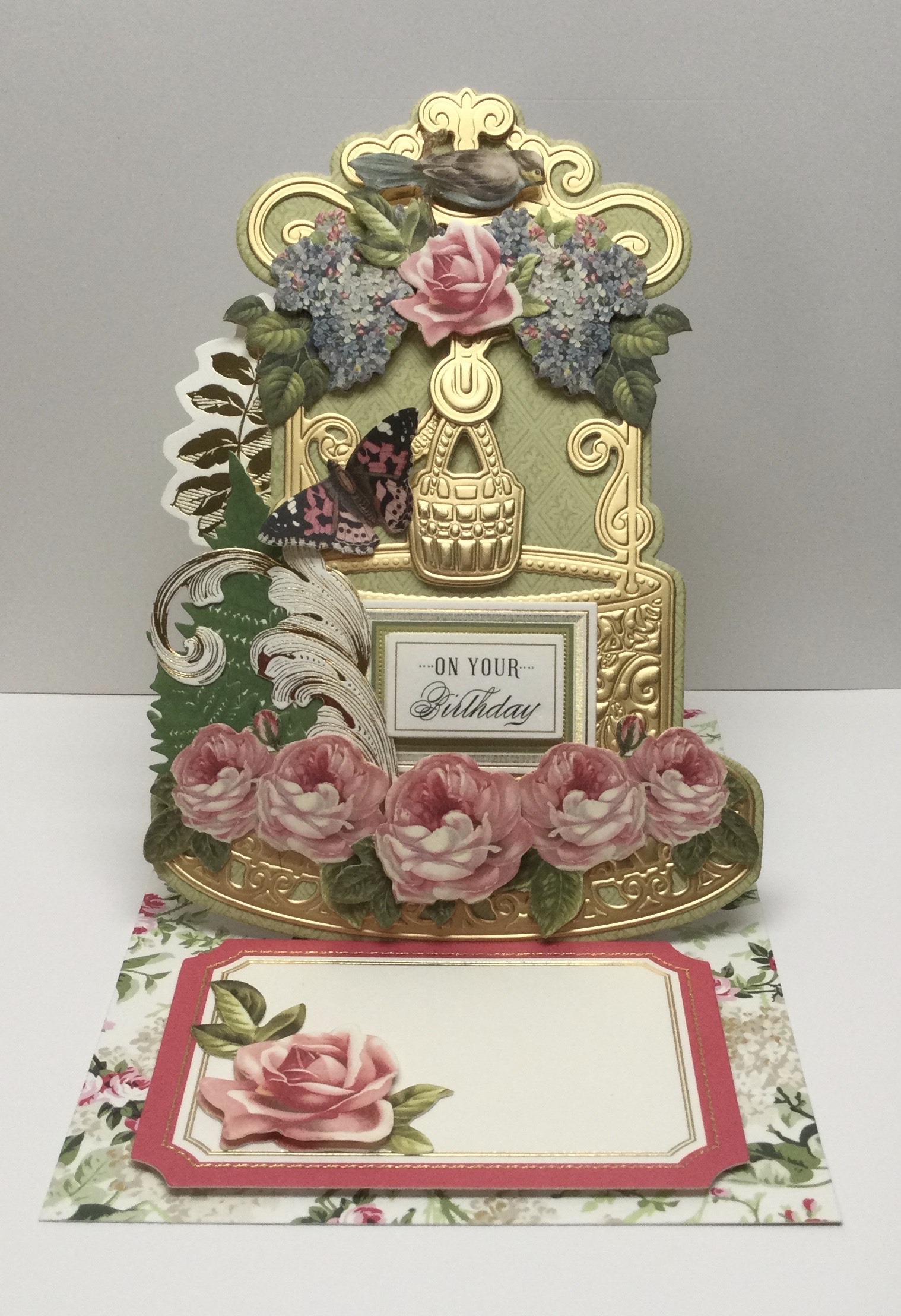 Diane wrote, "The Cornucopia Easel Die Set brings back memories of my childhood.  My mom artistically filled our woven basket one with fresh fruit every Thanksgiving.  The veggies from Anna's Retro Thanksgiving & Halloween Sticker Bundle have been great to use!"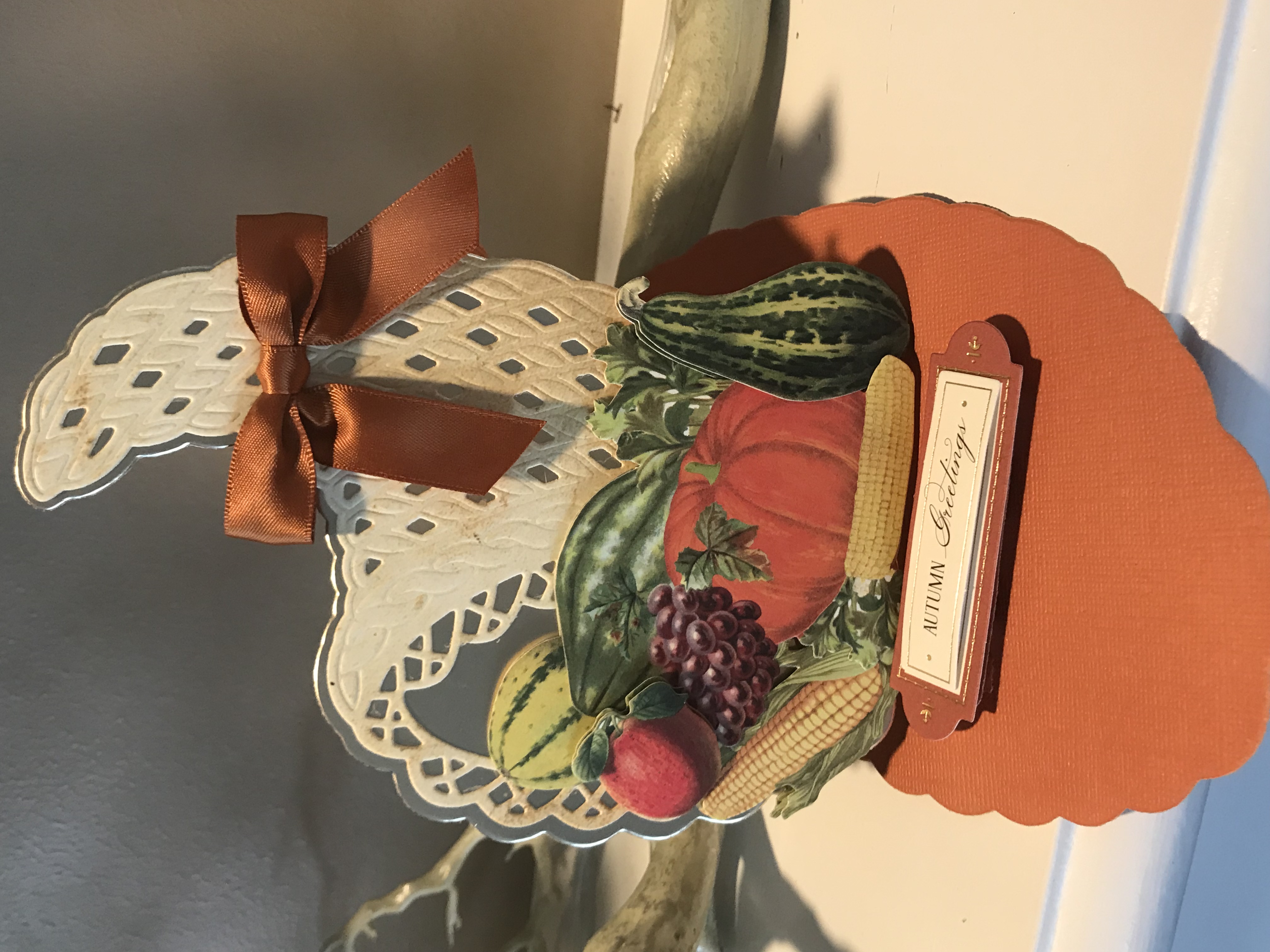 Margaret shared, "Anna, love your Mini Halloween Stickers and Sentiments! With this card I used Endora Cardstock, the pumpkin Halloween Gift Card Front and the Perfectly Scary Rosettes.  Love Halloween and love your products."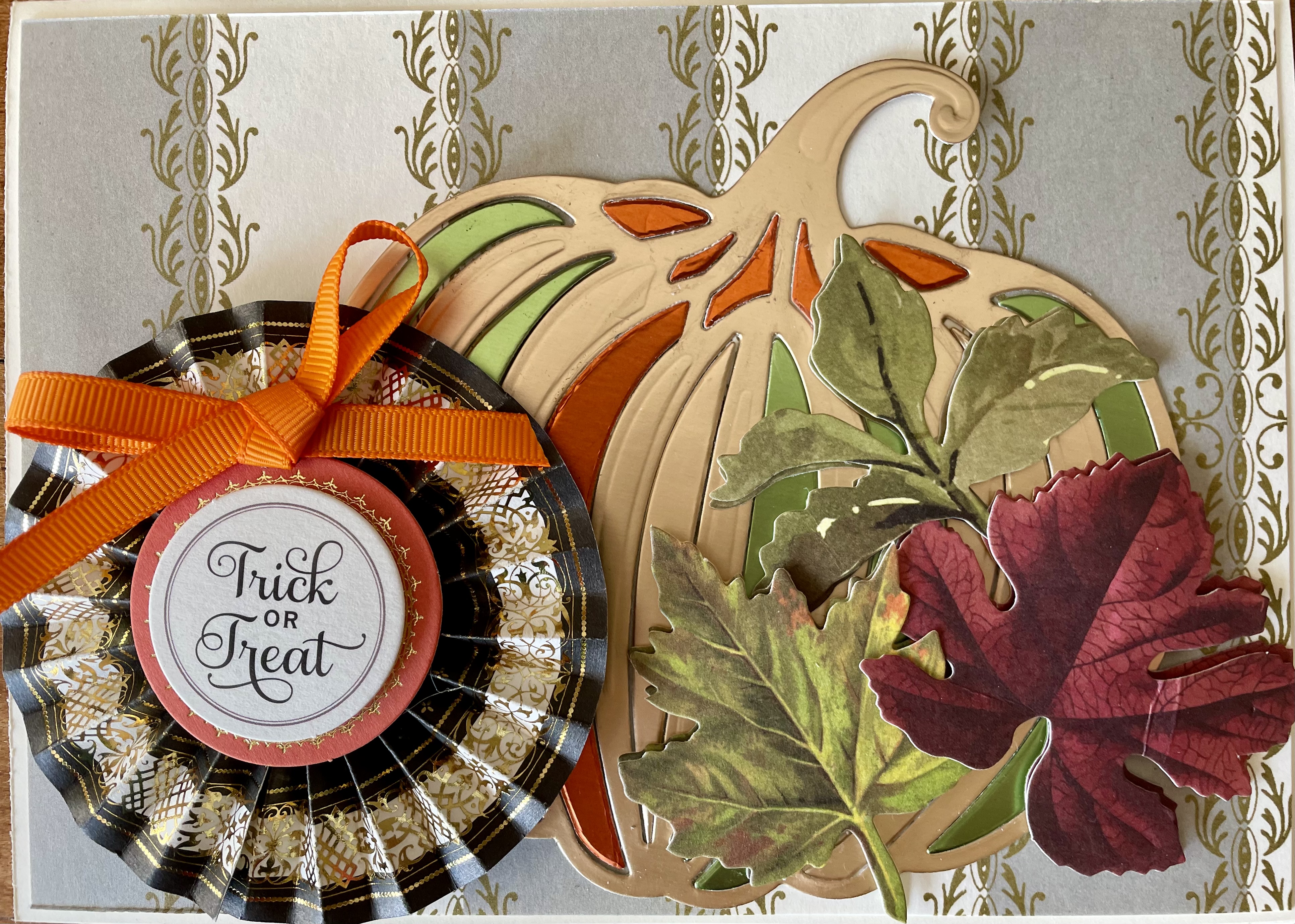 Joy posted, "Loved working with my Anna Flower Cart Fall Die Cuts this weekend! So much to play with!!!"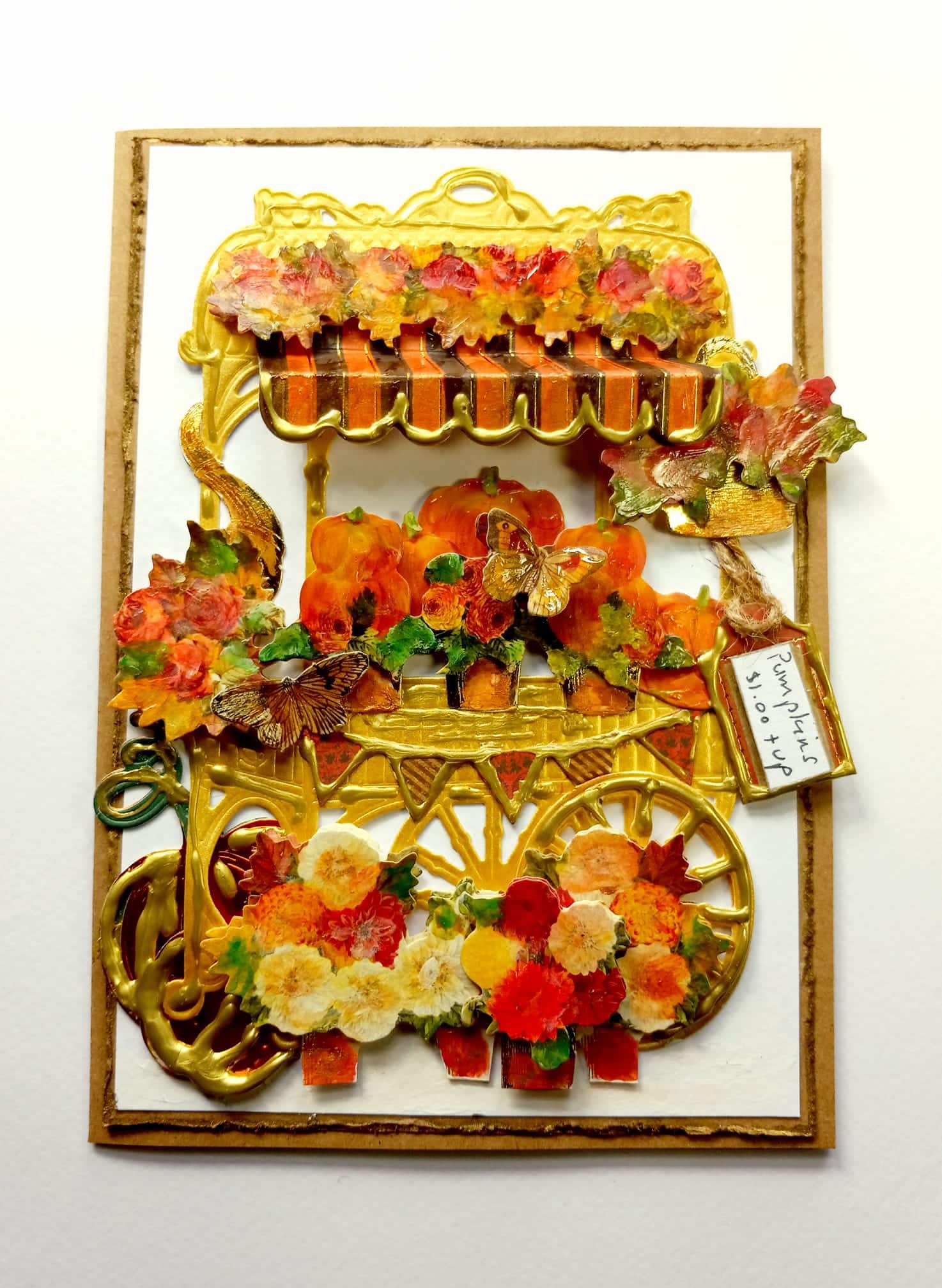 Heather said, "Celebrating a friends new grandchild!"
The Baby Carriage Easel Die Set is the perfect die set to celebrate!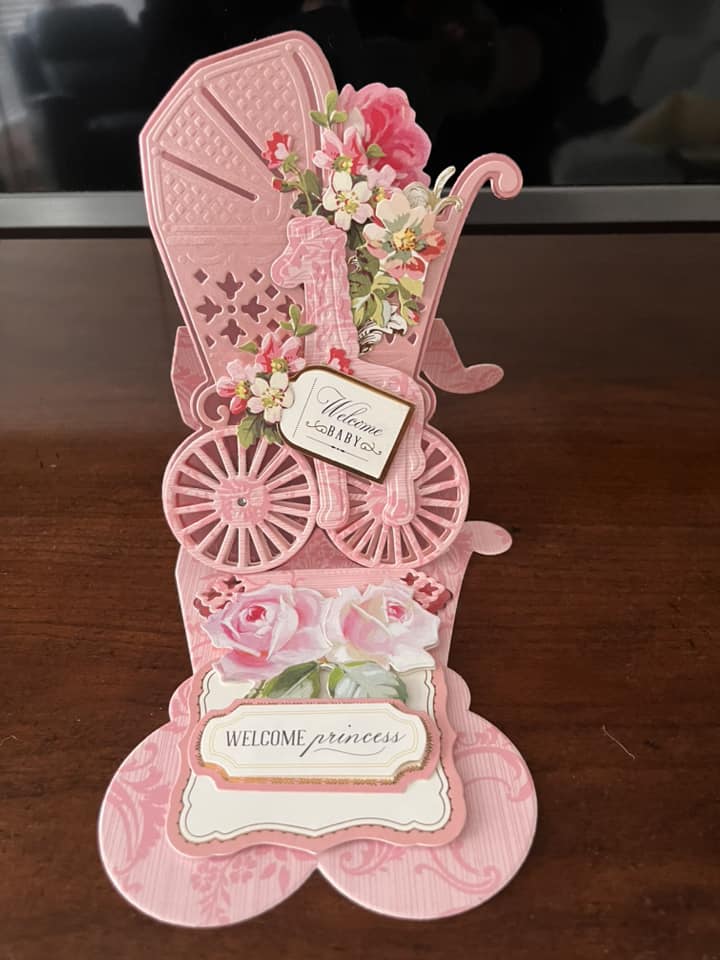 Marie-Louise wrote, "I have to share my cornucopia card. It was very time consuming, but I really enjoyed making it!"
Beautiful work!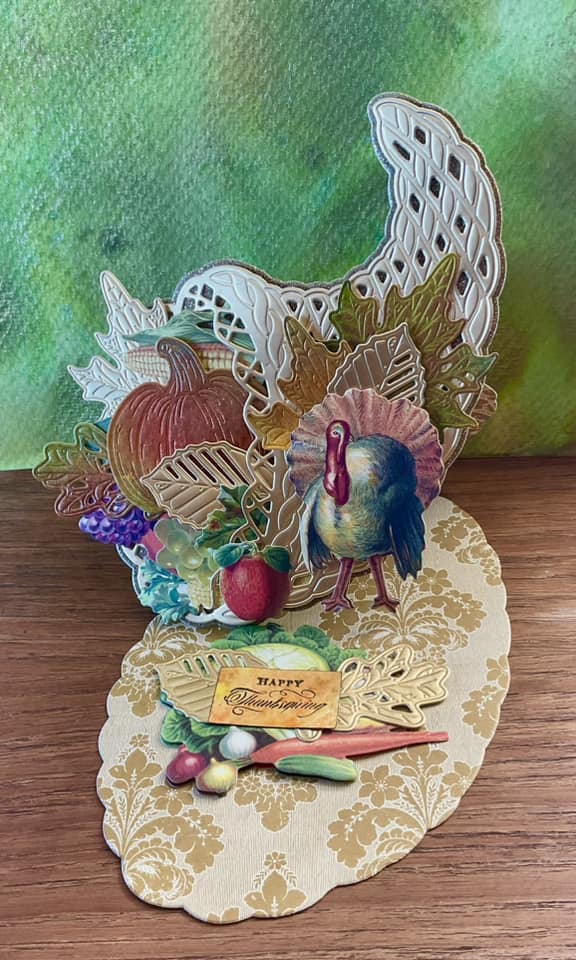 Thea shared, "This Pumpkin Die Set is so festive! I've had a blast with Halloween cards this year."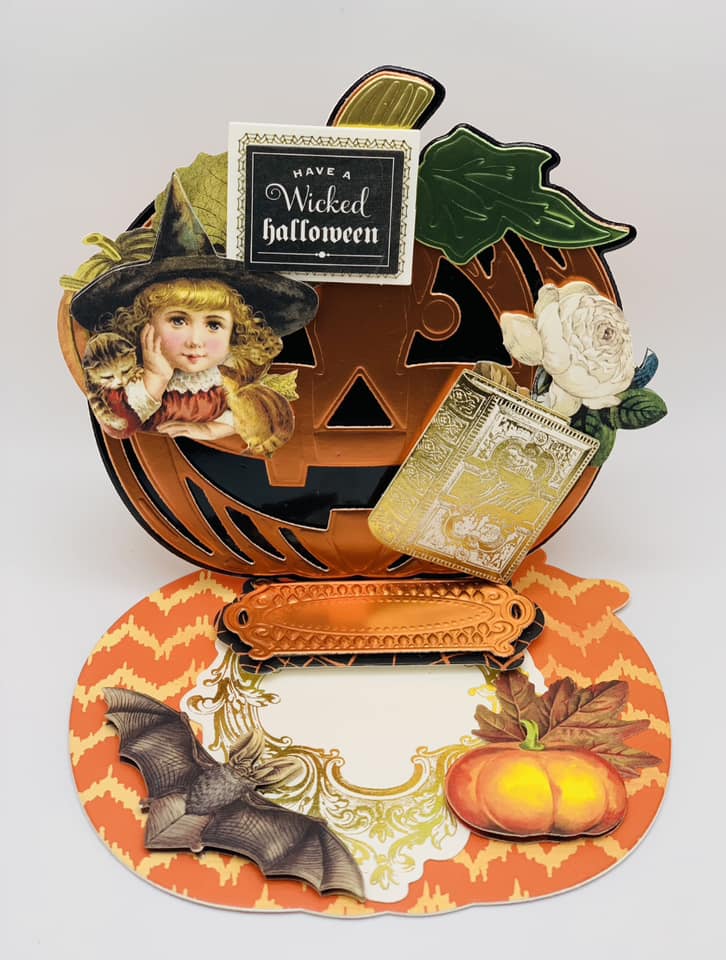 Jo Ann made the cutest fall shop for Thanksgiving.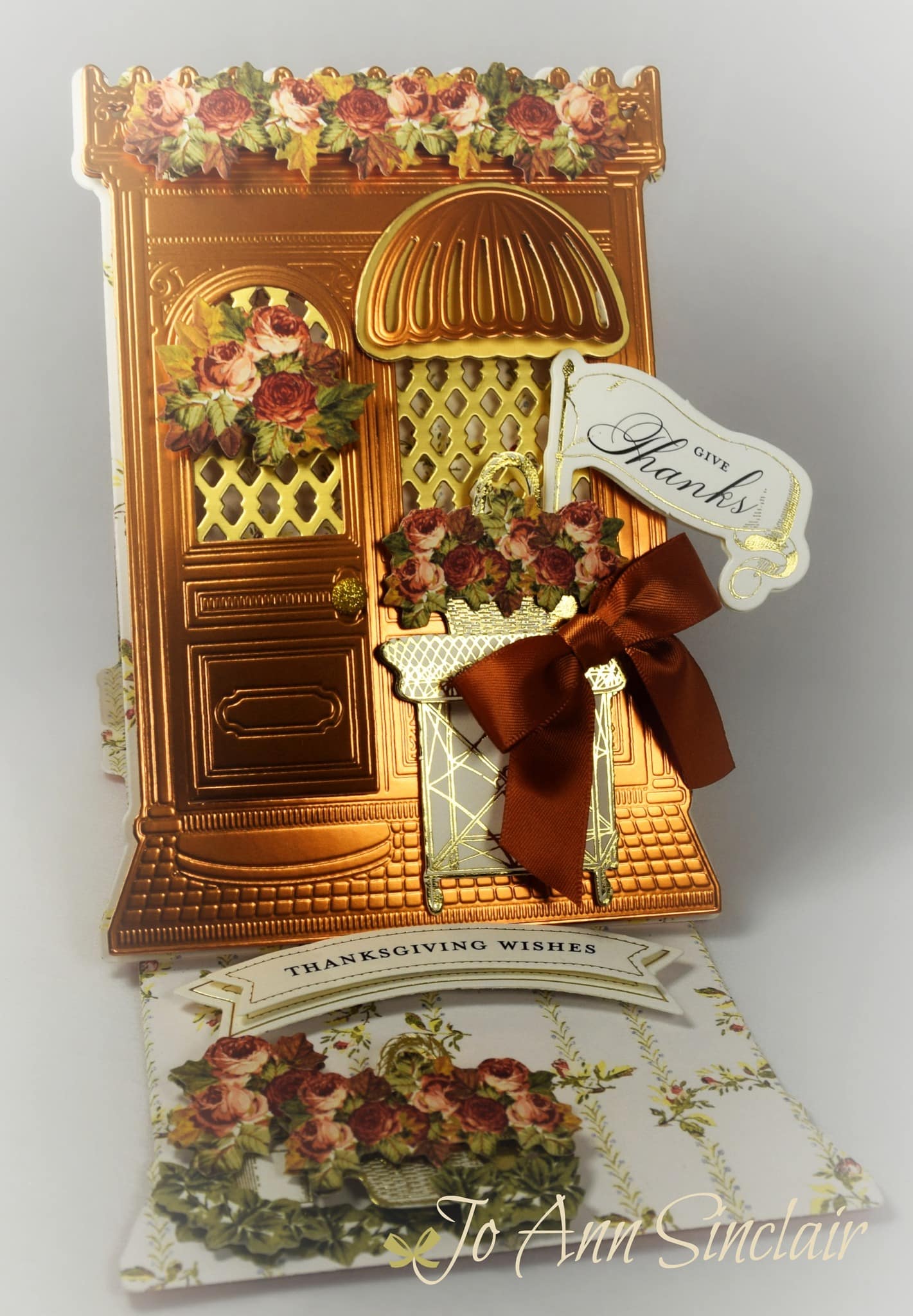 Arlene posted, "The Retro Halloween Stickers remind me of my childhood and always bring a smile…used them on the
Halloween Pumpkin Easel Die Set
and my favorite spooky Navy Metallic Cardstock."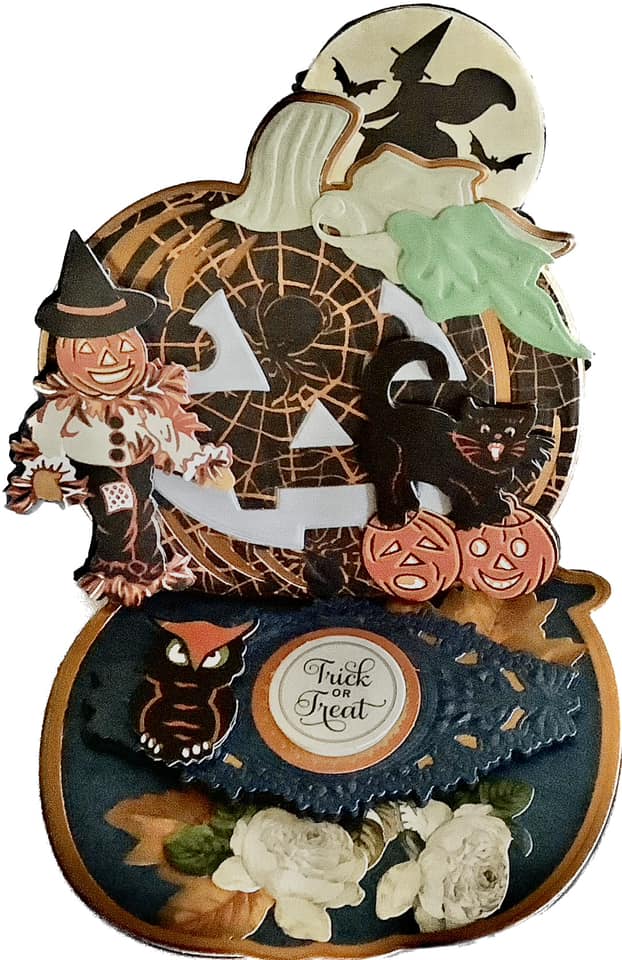 Diane shared, "Let the pumpkins roll, the webs be strung and the ghosts out… Halloween is coming to a town near you!"
Love the ghosts coming out of the Haunted House door! Boo-tiful!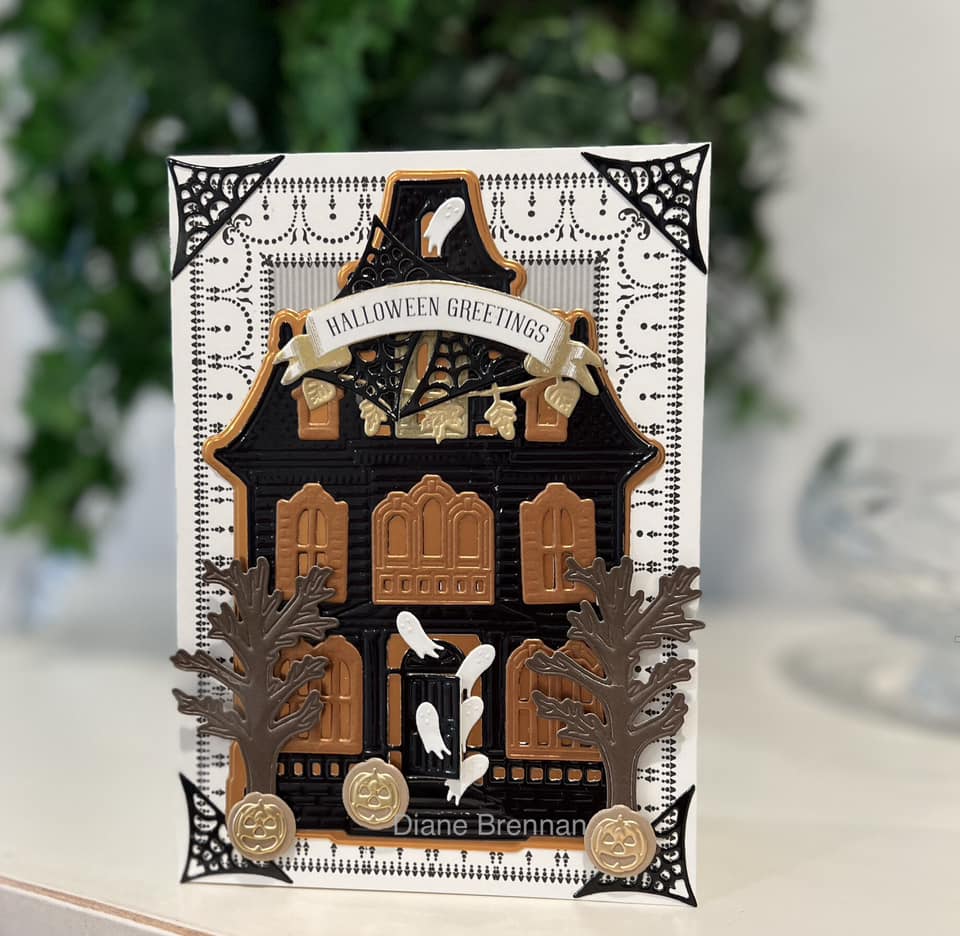 Belinda shared her fall wedding card!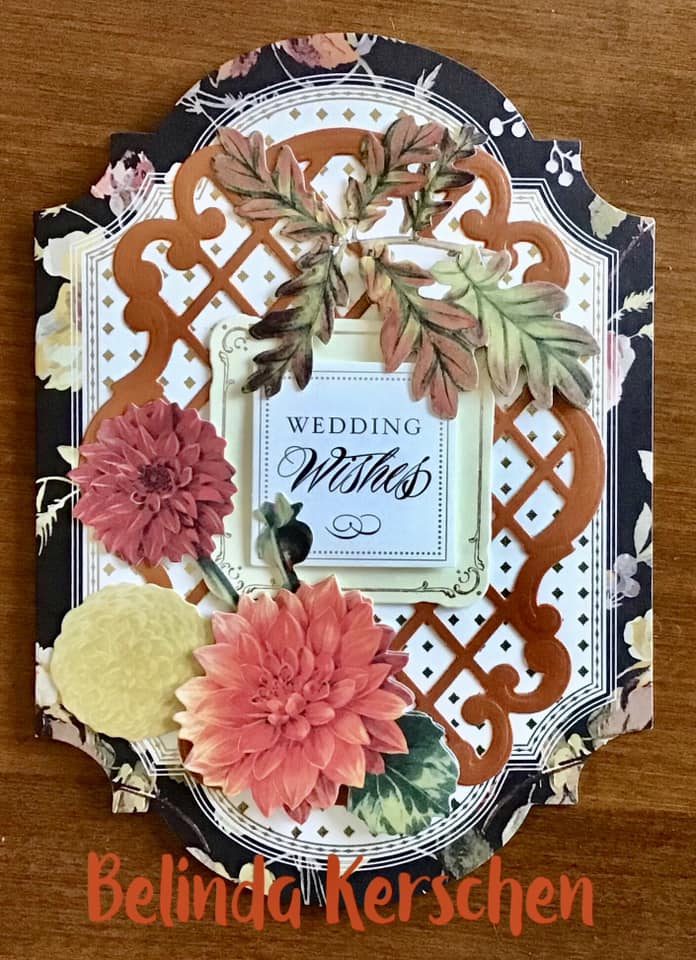 Terry shared, "Well, hello pumpkins! How pretty you are! My debonair vampire friends, Drac and Vlad, are ready to fly out with the mail. They're traveling light, so they left the coffins behind and are flying flat in economy class. The inside "singable" sentiment is below in the reply comments, with a nod to ZZ Top."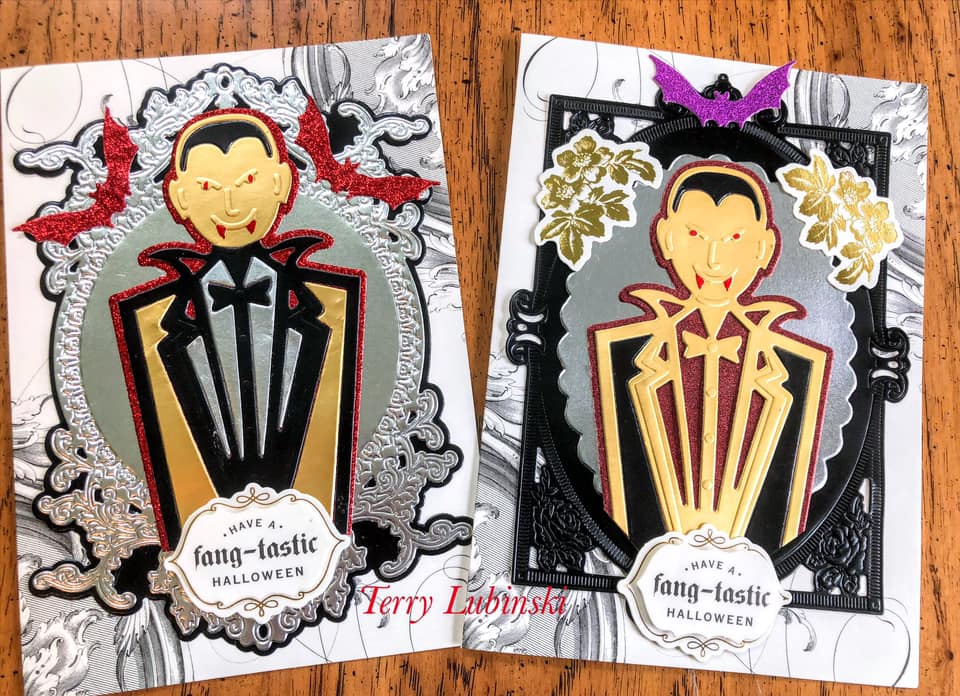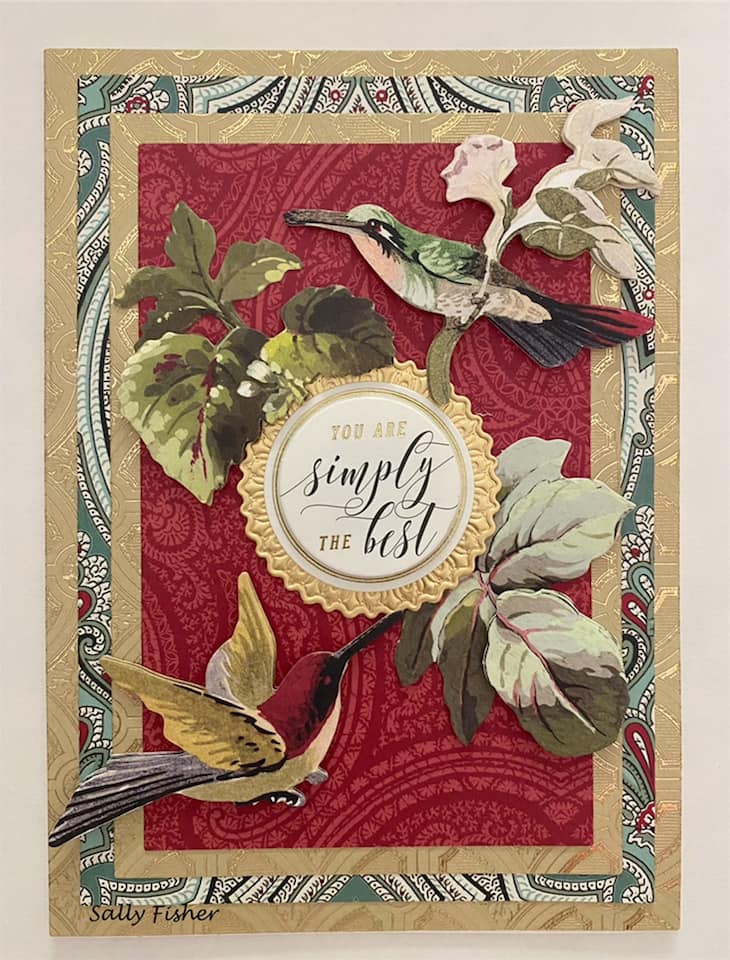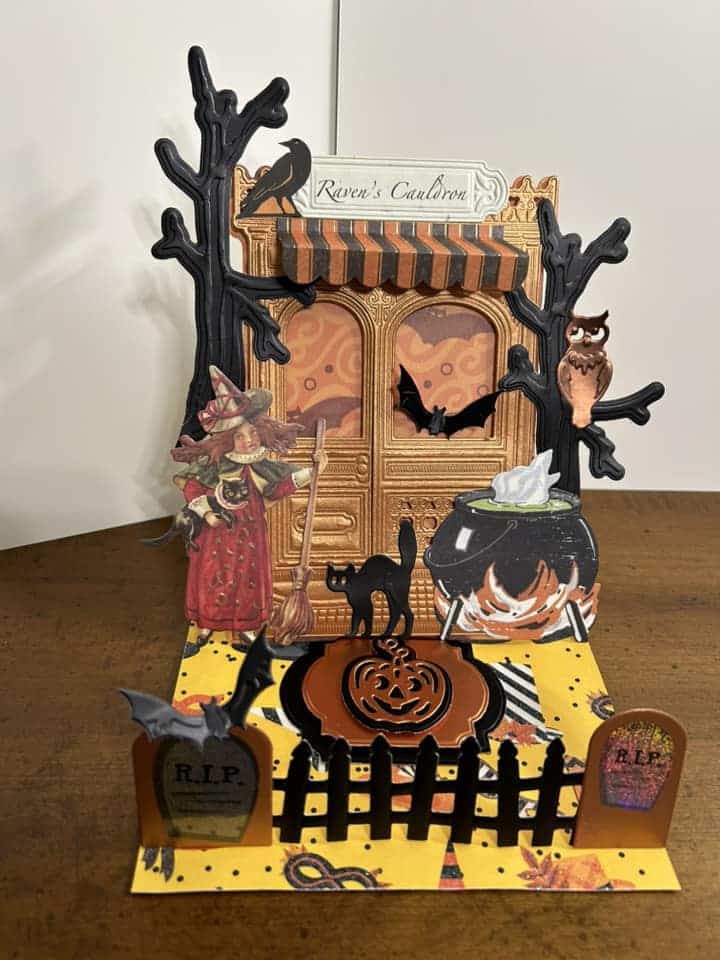 Jane said, "I crafted this last week but did not get to "Sunday Share" my make. This Anna Griffin Inc. Salon Nouveau + the newly launched Black Matte Shiny Foil Cardstock Bundle collab was like A LOT of fun to create! Salon Nouveau Finishing School goes great with Anna's black shiny cardstock – like peanut butter & jelly = meant to be together!"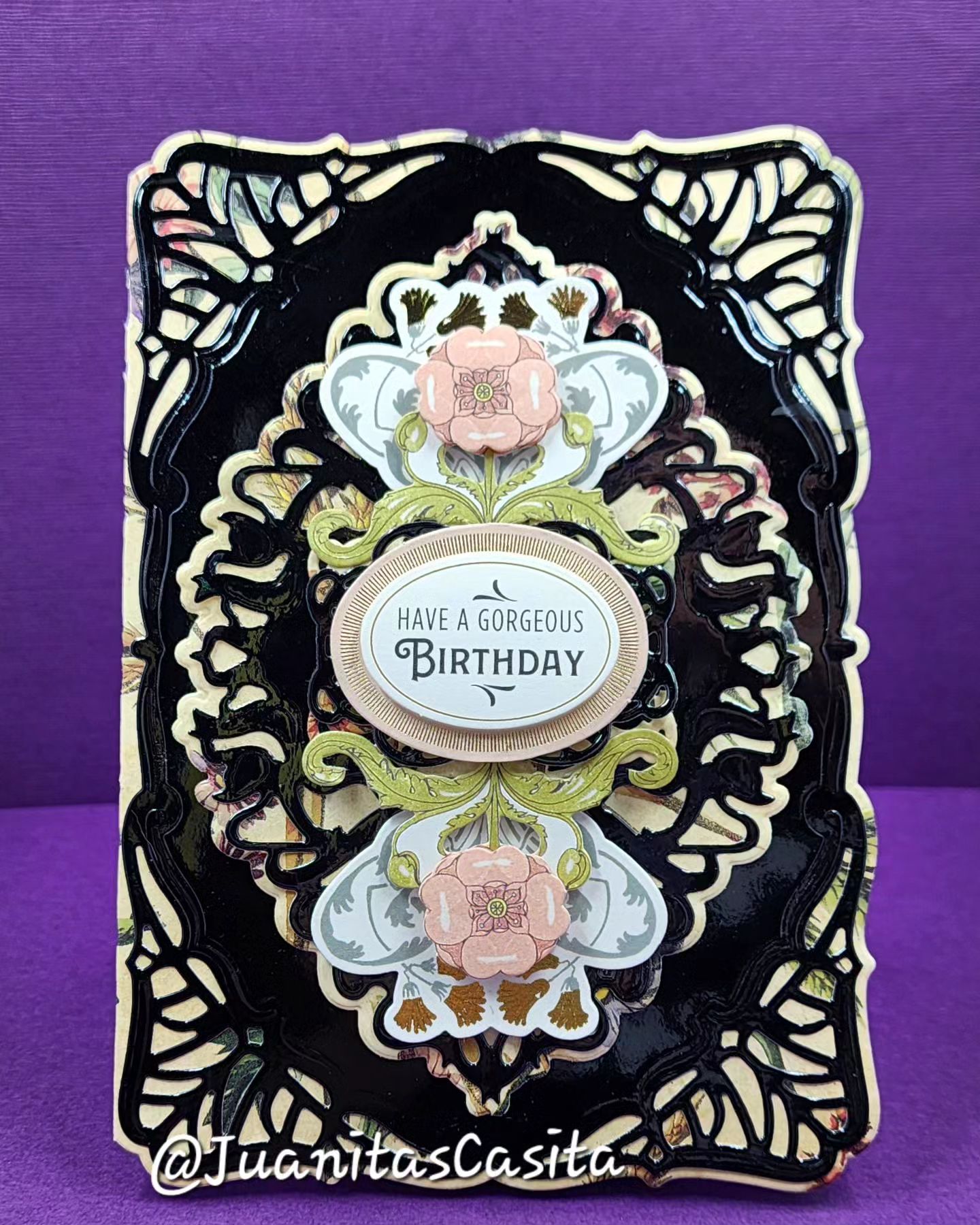 Joyce shared, "My week #37 Christmas card for challenge!"
The red and gold sleigh is so festive!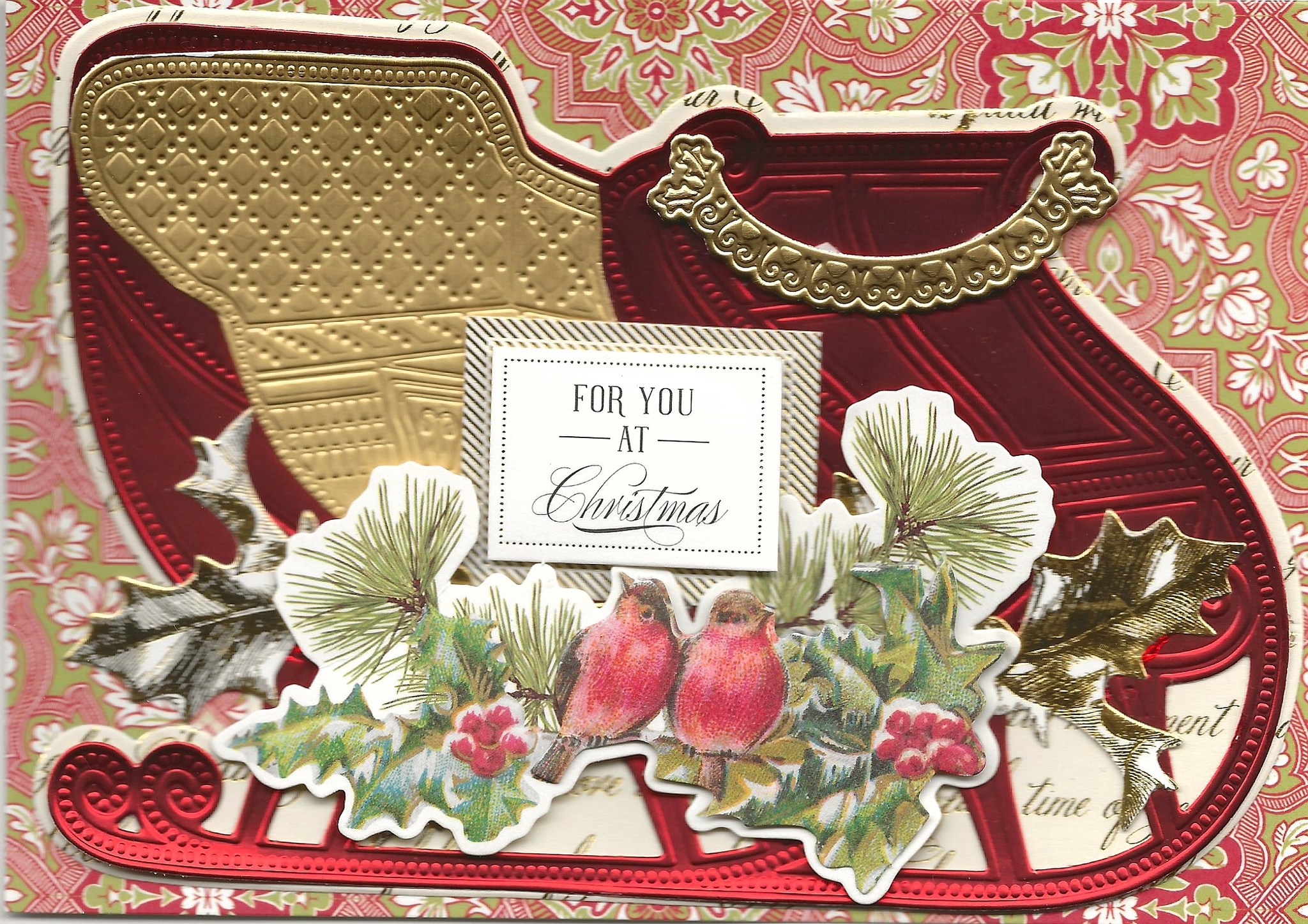 What spectacular projects! Seeing all of the creative things that you have made has us so inspired, and we know that you feel the same! Share your cards, scrapbook pages and 3D projects with us on our social media channels or email us at RSVP@annagriffin.com. We can't wait to see what you come up with next!
For more crafting fun, join us on Wednesday, September 20th at 12pm for our next AGTV show Holiday Splendor. It's going to be a fun, festive show!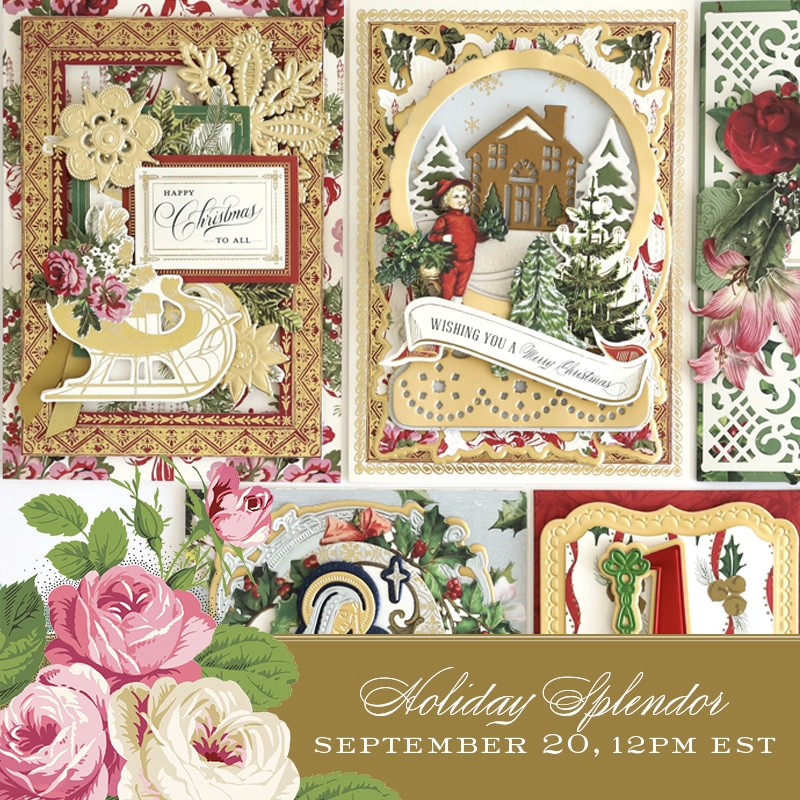 Bye for now,
Anna