Hi Griffinites,
Happy Craftspiration Day to you! As always, we are so inspired by the wonderful things that are being made and shared by our community. From fun fall projects to classic Christmas projects, we have it all to show you! Some of the great new dies, like the Slimline Santa Dies, made an appearance this week. If you are a scrapbooker, then there are some fantastic ideas below for you.
Come take a look around!
Shellie shared, "My first Halloween Treat Bag, 'Frankie Dude!' The Spooky, and Brights Matte Foiled Cardstocks are dreamy (even though I struggled to get best photo)! I like how the little inlay corners of the spider web frame are like candy corn!"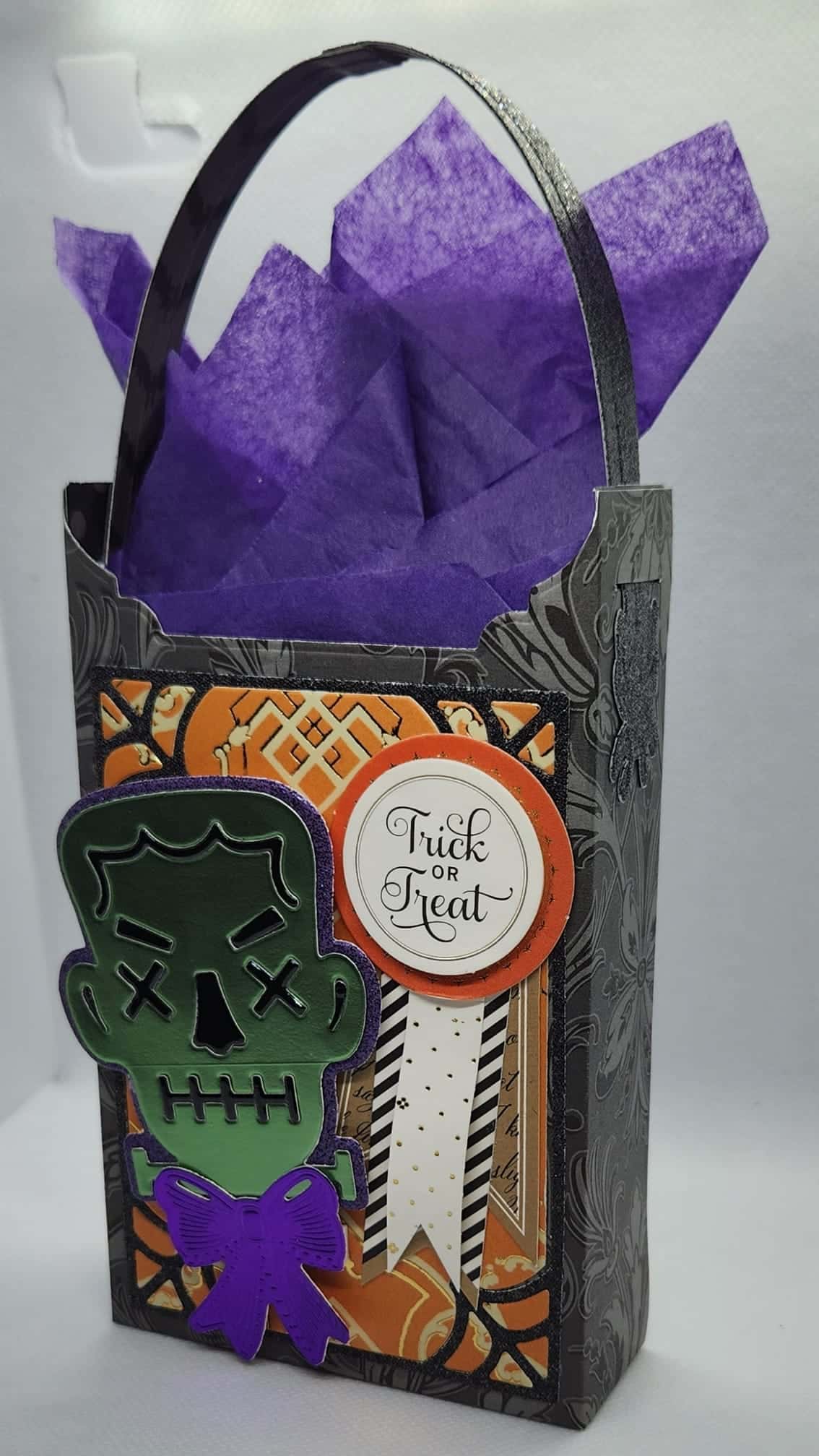 Donna shared, "Strike up the band and let the festivities begin! I'm enjoying the new Retro Santa Stickers and the Slimline Santa Dies. Simply adorable!"
That striped hat is too cute!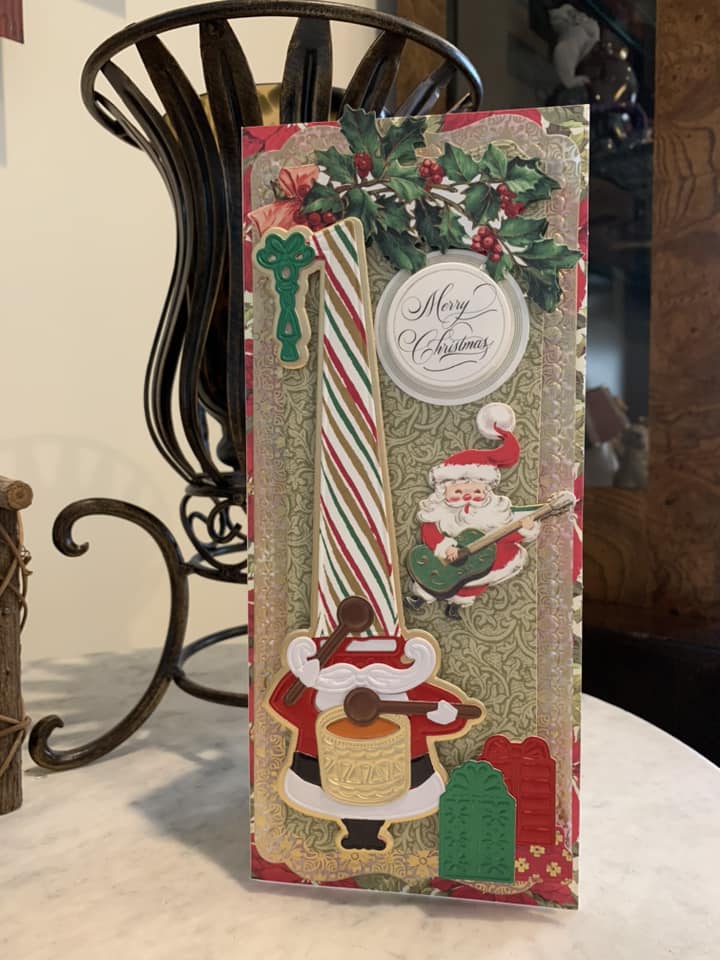 Diane said, "Our family has lots of birthdays in October & November. I spent yesterday making gift card holders using Anna's Falloween Gift Card Holders Set. Perfect for Fall B-Days!"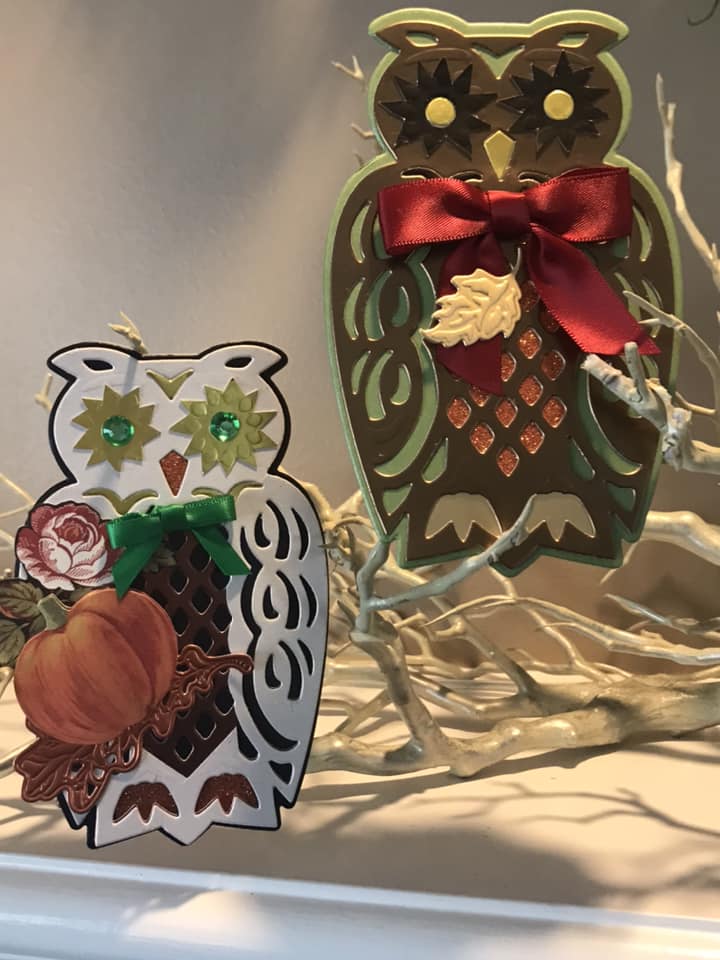 Michele wrote, "Made some cards this week with the Christmas Wishes kit. Not much time to craft these days due to taking care of my husband so looking for things I can make quickly. I went back to the Trimming Border Cut and Emboss Folders. One layer in vellum and a second layer in gold matte foil is a quick way to dress up a collage card topper."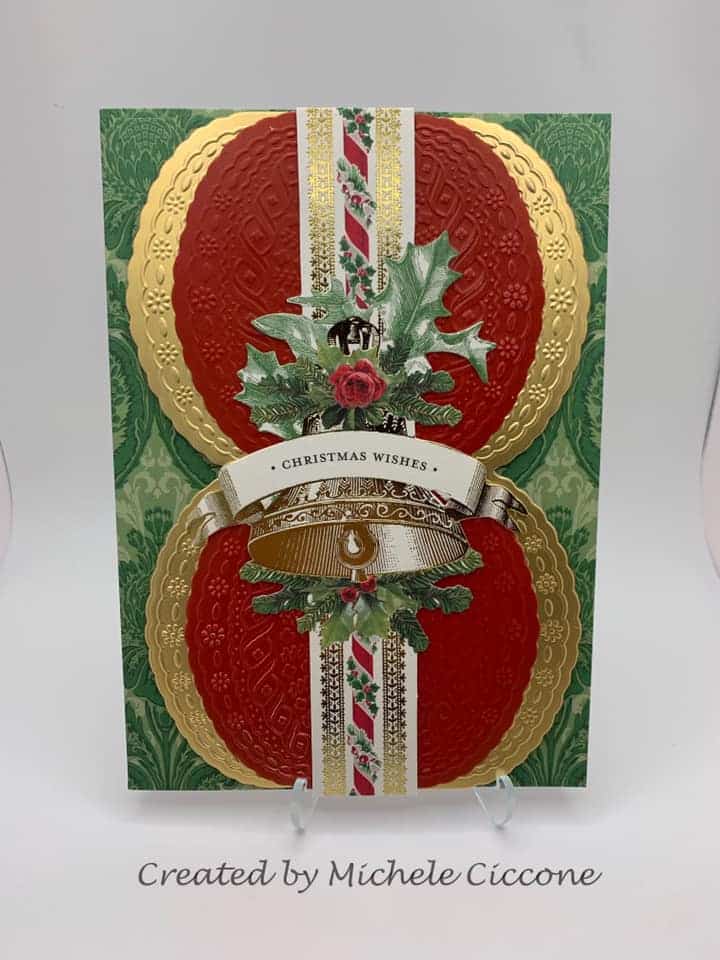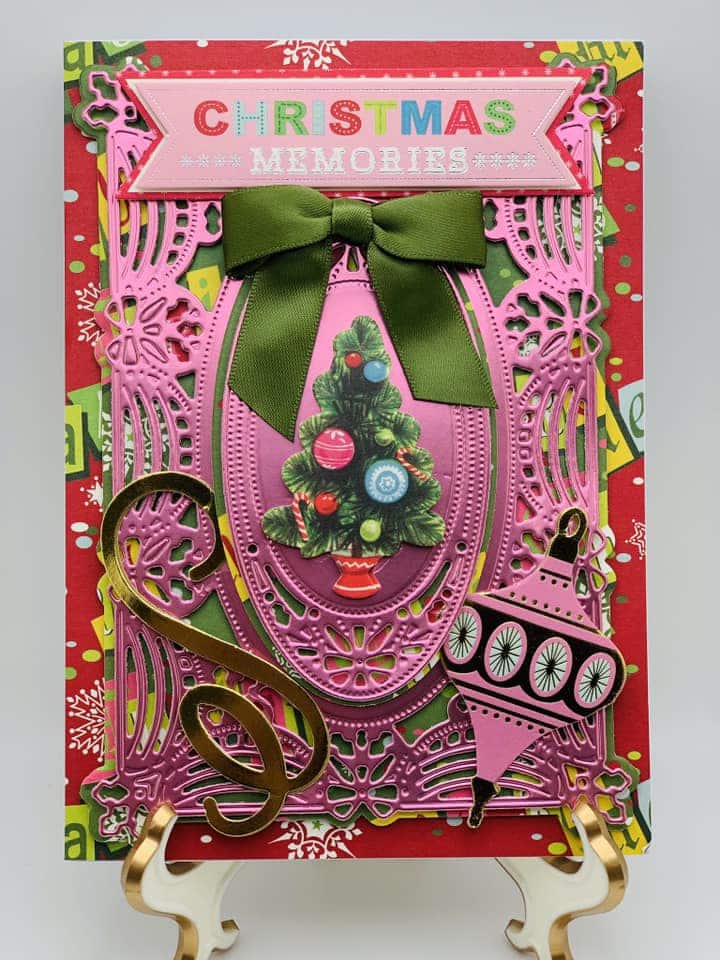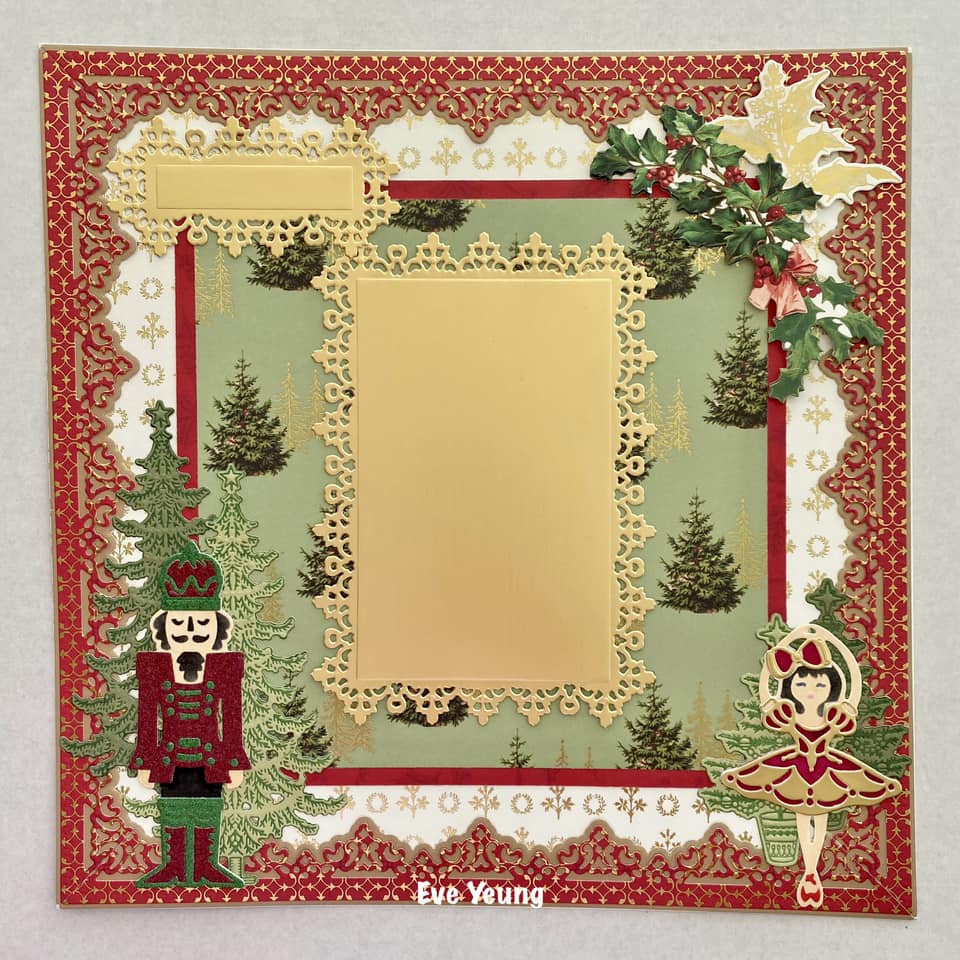 Diane shared, "The Madonna and Child die set is absolutely exquisite. Anna and team, you designed a meaningful and tasteful icon of the season and more. I gave Our Lady some pretty poinsettias to celebrate the season."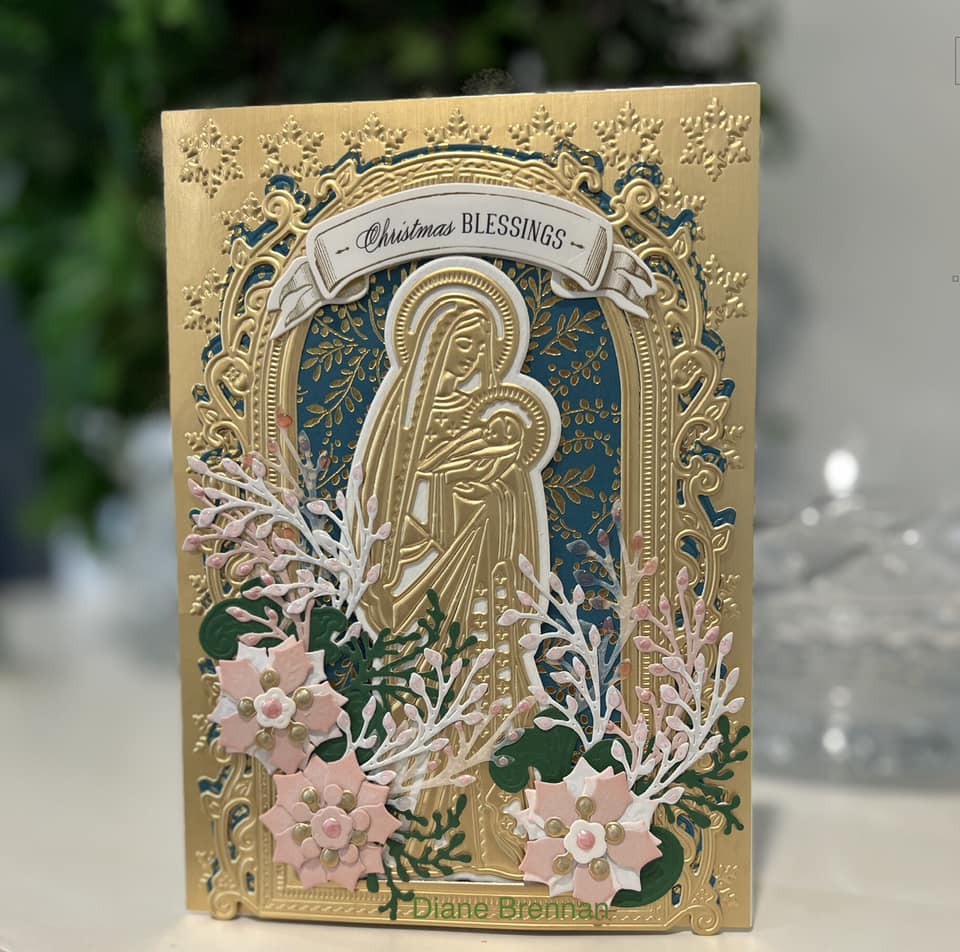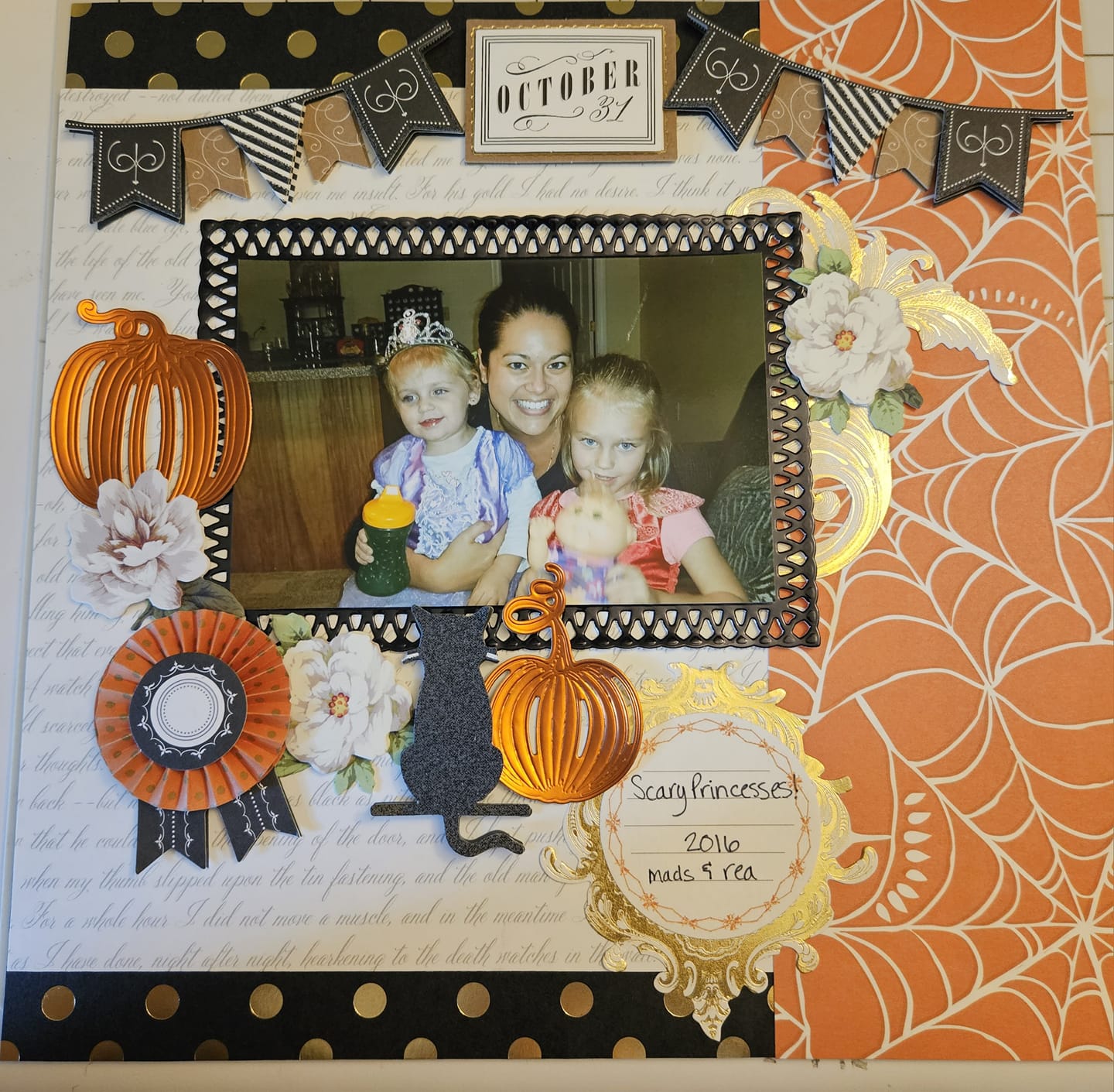 Leslie said, "Having way too much fun with the Halloween Flower cart kit. It's like being a kid again and playing with " paper dolls " … remember? Not done yet and ? Pink for Halloween? YES it's my BFF favorite color."
Lillian wrote, "Having fun in Finishing school, made the three projects for the quilted purse dies, here's one of them.. great tips, I enjoyed the class."
Gorgeous purse!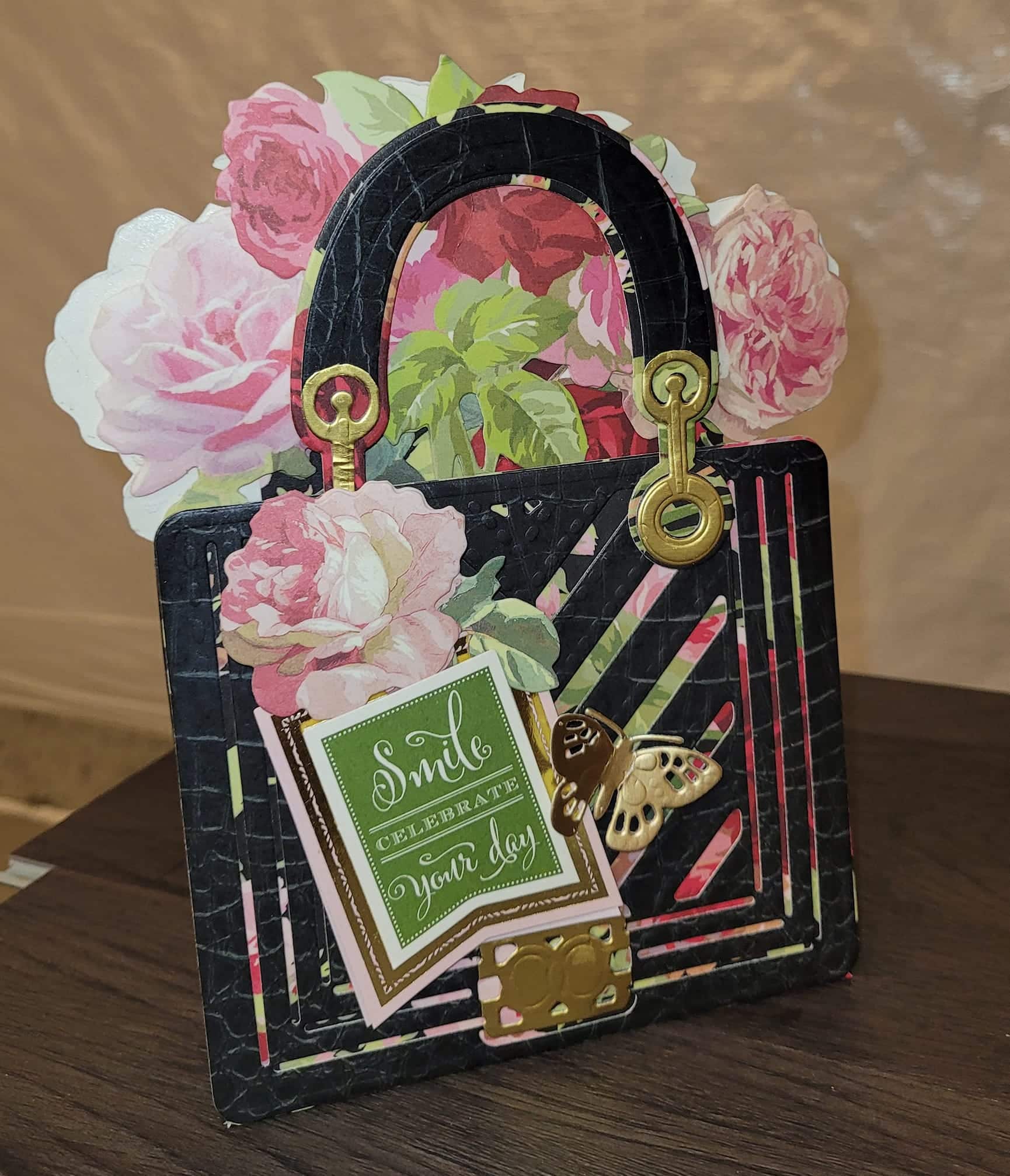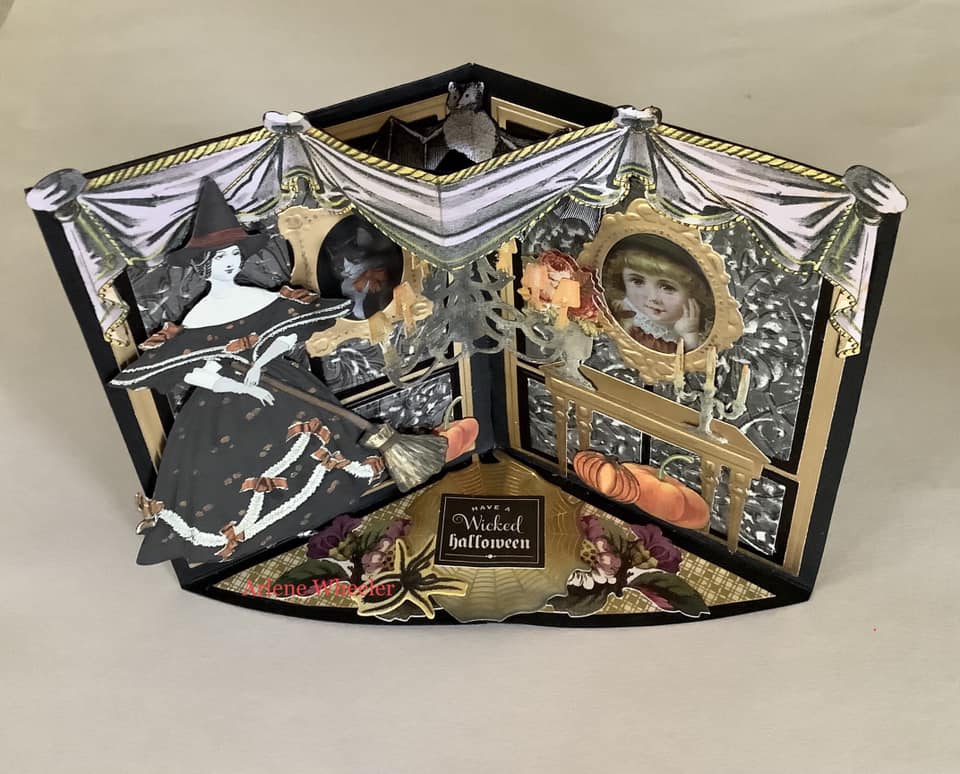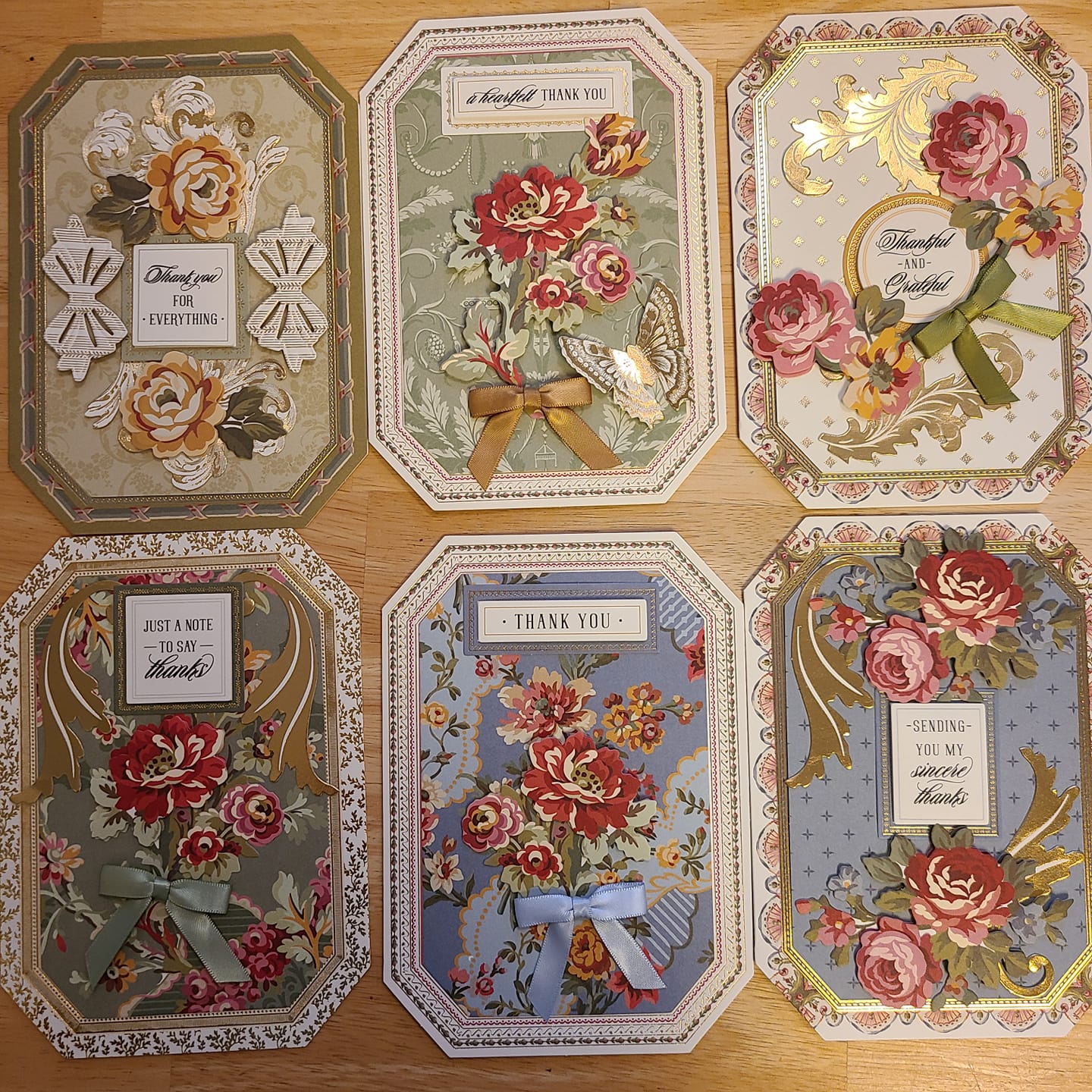 Nora posted, "I used the Cornucopia Dies to make an invitation card for Thanksgiving dinner. All Anna Griffin dies except for the little gnomes."
This is so creative Nora!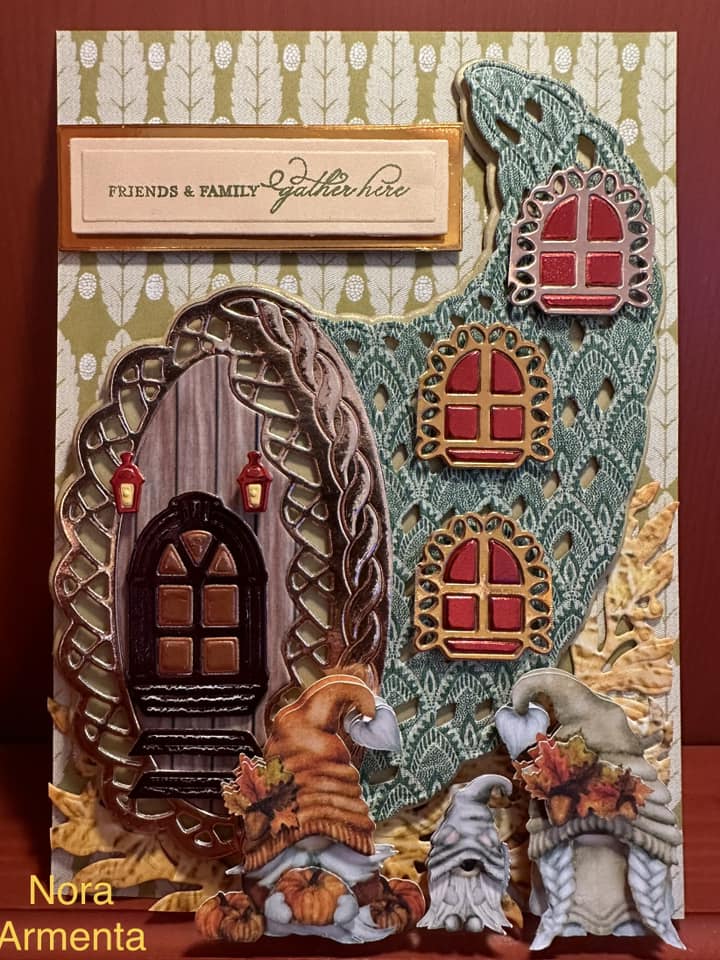 Diane said, "My
sentiments
exactly… well, maybe more often than sometimes!"
Keep posting your projects with us to be featured. You can also email us at RSVP@annagriffin.com if you aren't on social media! We love seeing your creativity in action, Griffinites. Speaking of creativity, we have a wonderful
AGTV
show planned for you on Wednesday, October 11th. Join us at 12pm EST for Think Pink! It's going to be an hour long, amazing show and we hope that you will tune in for our projects, giveaways, sneak peeks and more.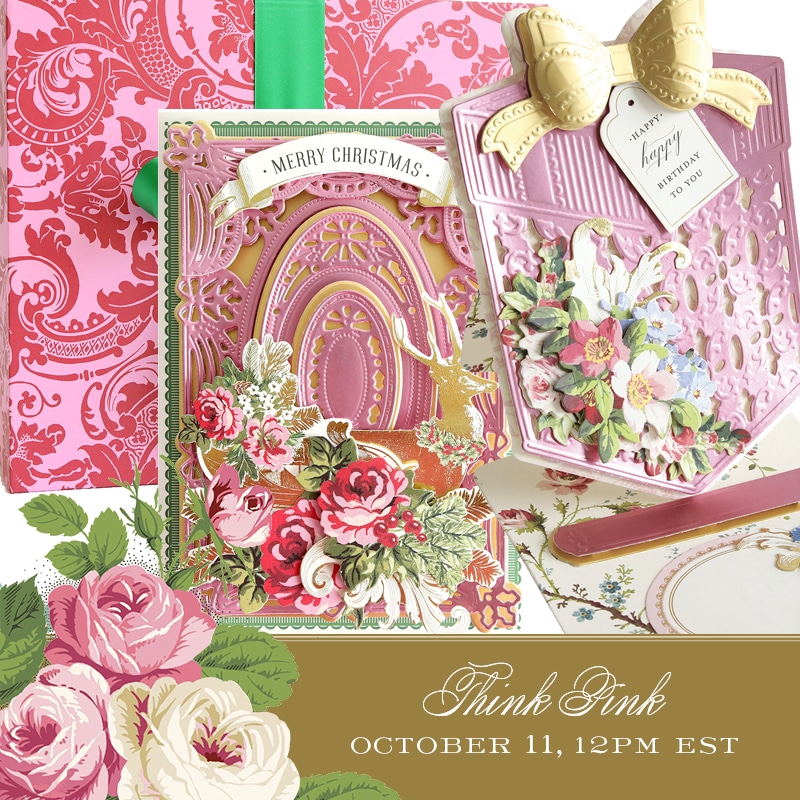 Love,
Anna