Hi friends,
We have lots of wonderful craftspiration to share with you today from Griffinites all over the US. There are great fall projects, Thanksgiving cards, compositions and more! You can always count on our community for creative ideas, excellent composition and gorgeous mixing and matching of Anna Griffin products. Scroll through today's post to see what your fellow crafters have been creating and sharing this week!
Sally said, "Sharing a card I made with the Cardcentric Compendium Dies and Favorite Tea Embellishments. My friend sent me a text message that read, "The birthday card you sent me was the most beautiful card I've ever seen! Thank you for your thoughtfulness! 
" Anna, you really make us look good!"
We love to hear that!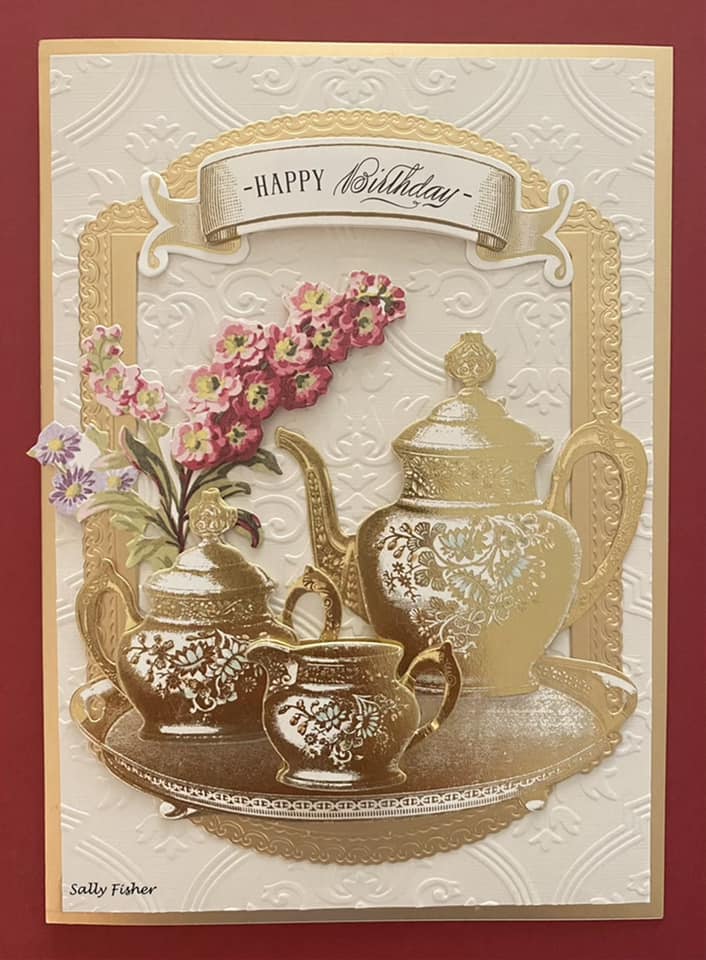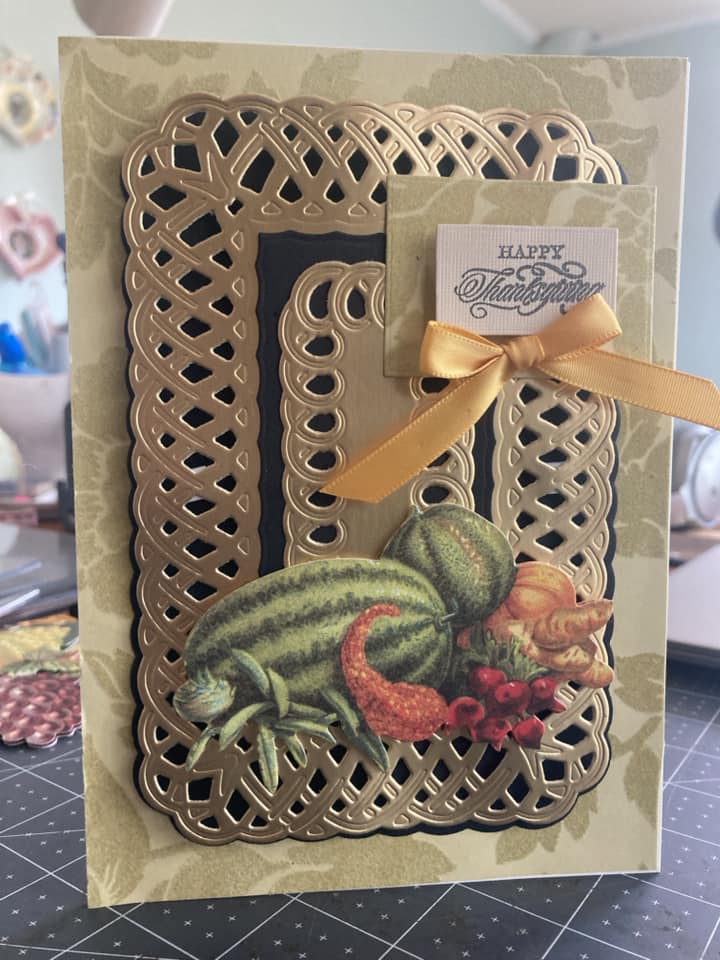 Diane posted, "A November birthday card for a gent."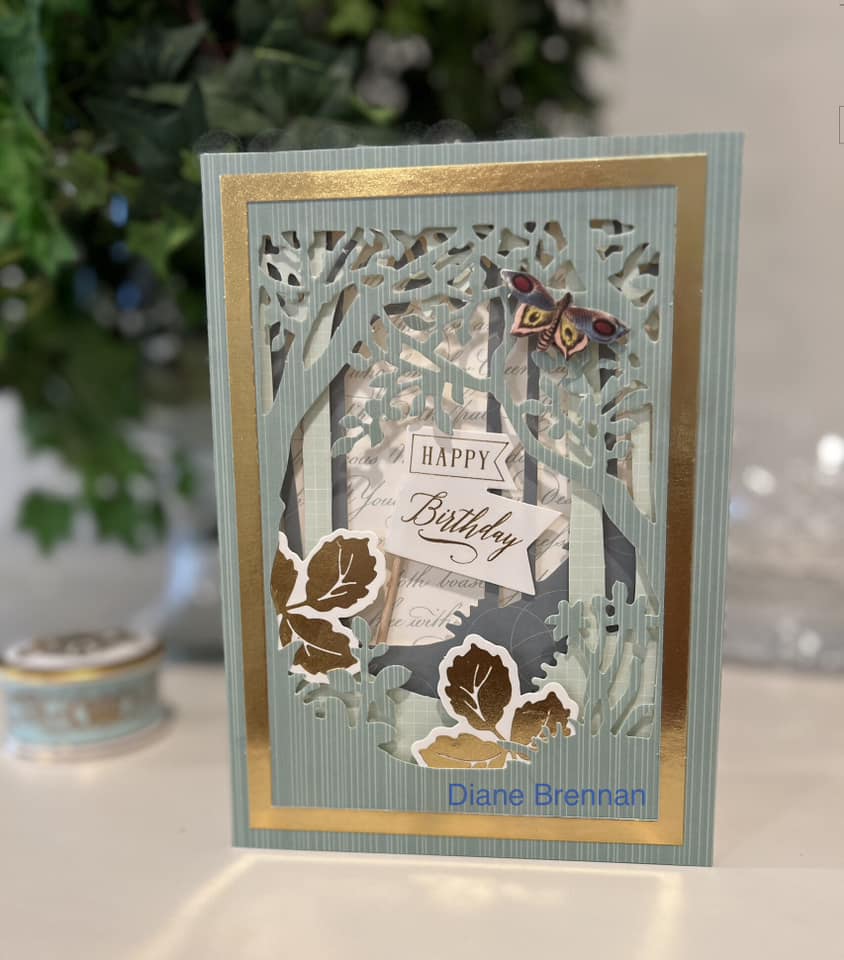 Terry shared, "Such a pretty card using all the Fall colors! The border is beautiful! Happy Sunday Share, everyone! Here are a few that I did this week."
You have a gorgeous fall frenzy happening!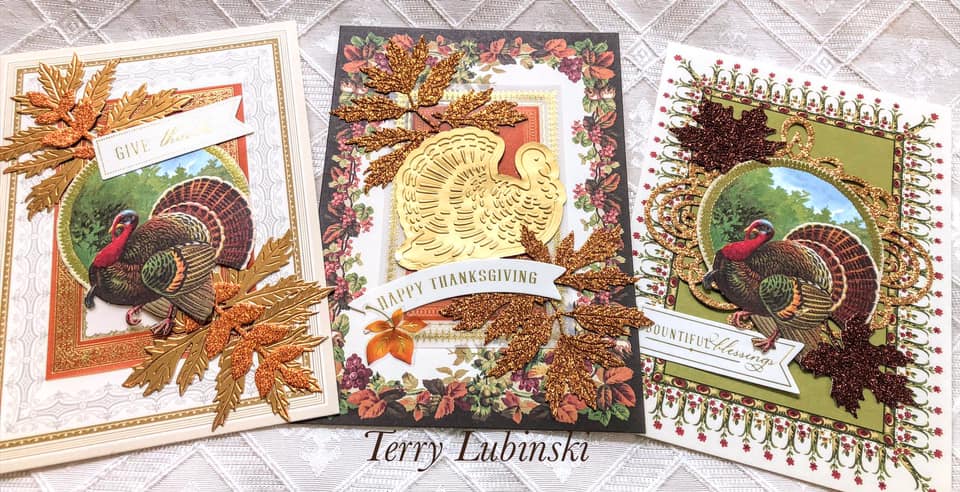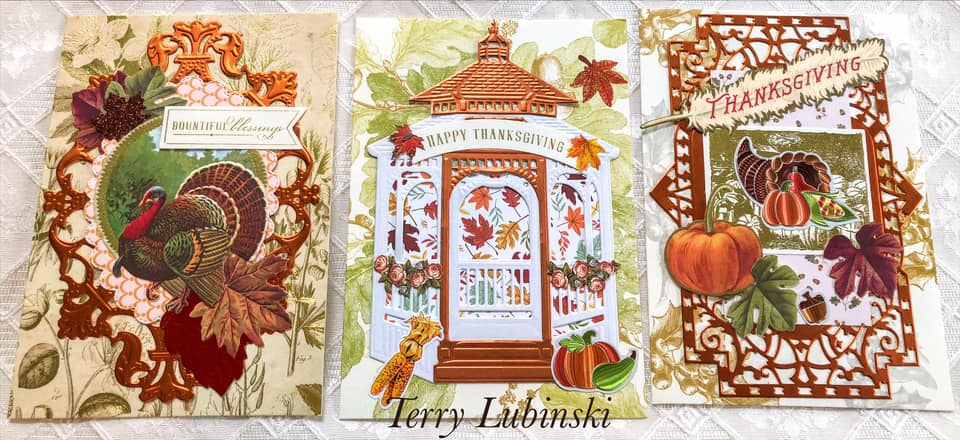 Thea wrote, "I said I was done with my Christmas cards. Well, I fibbed! I just wanted to play with the Simply Rocking Snowflake Card Making Kit. The colors are so beautiful! These look different than any of my other cards!"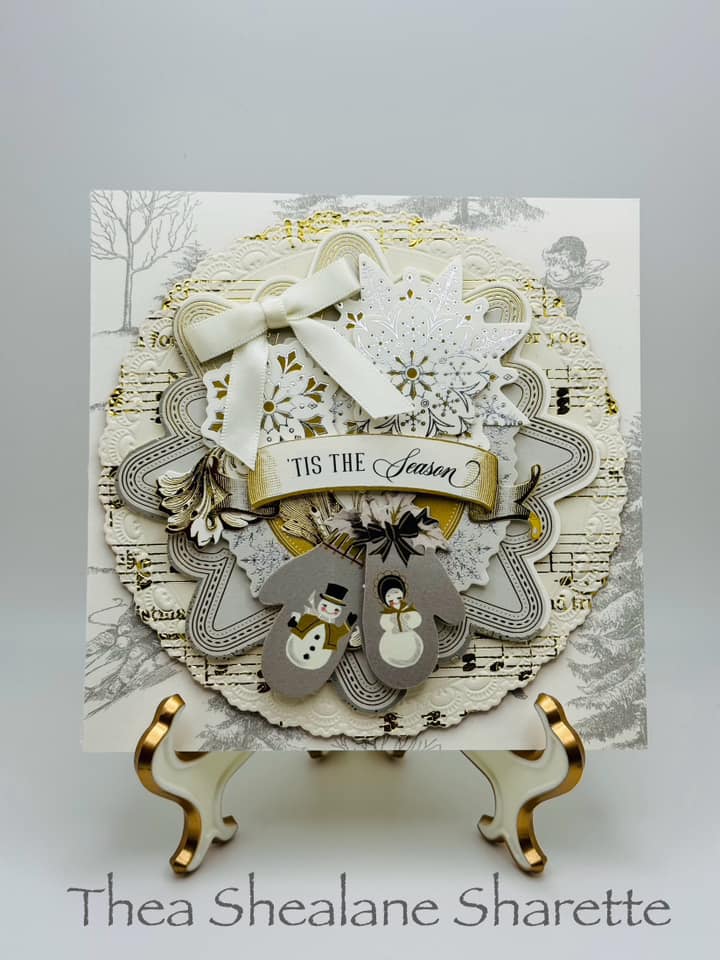 Diane posted, "I love Anna's Fall cards! The border die looks beautiful on this card. My Sunday share: the past few days I've been enjoying using the Gratitude Calligraphic Sentiment Dies."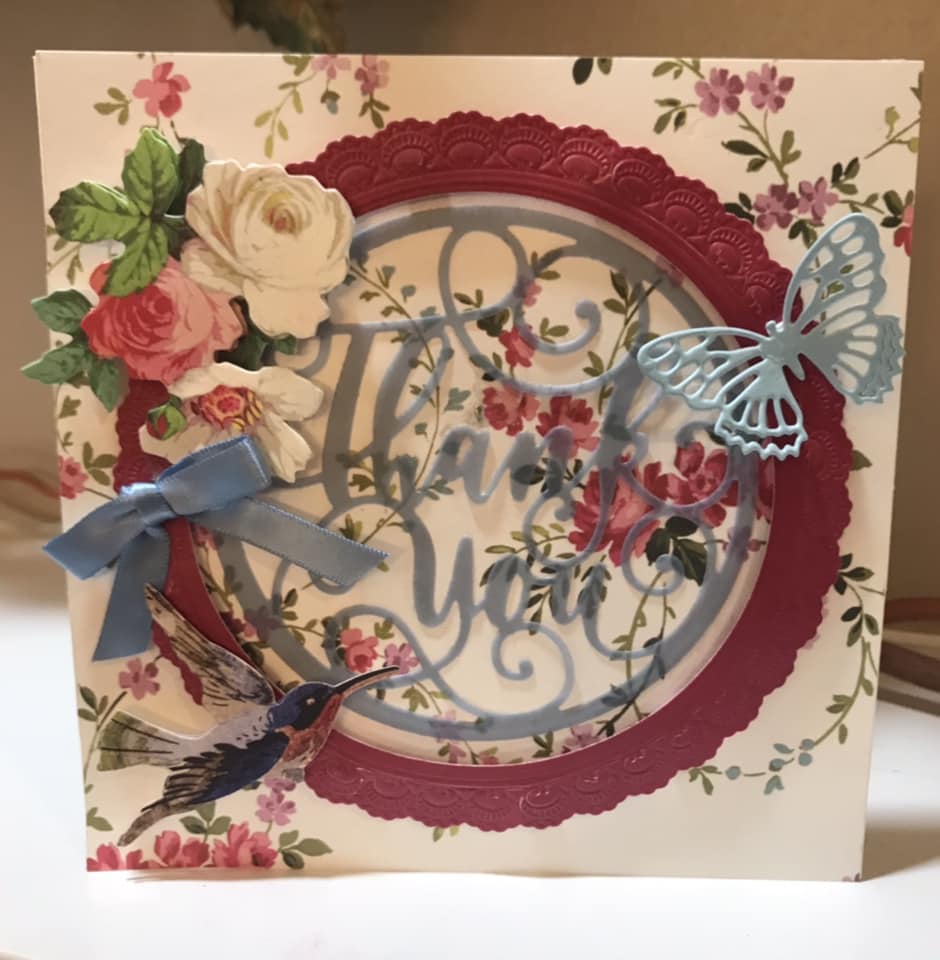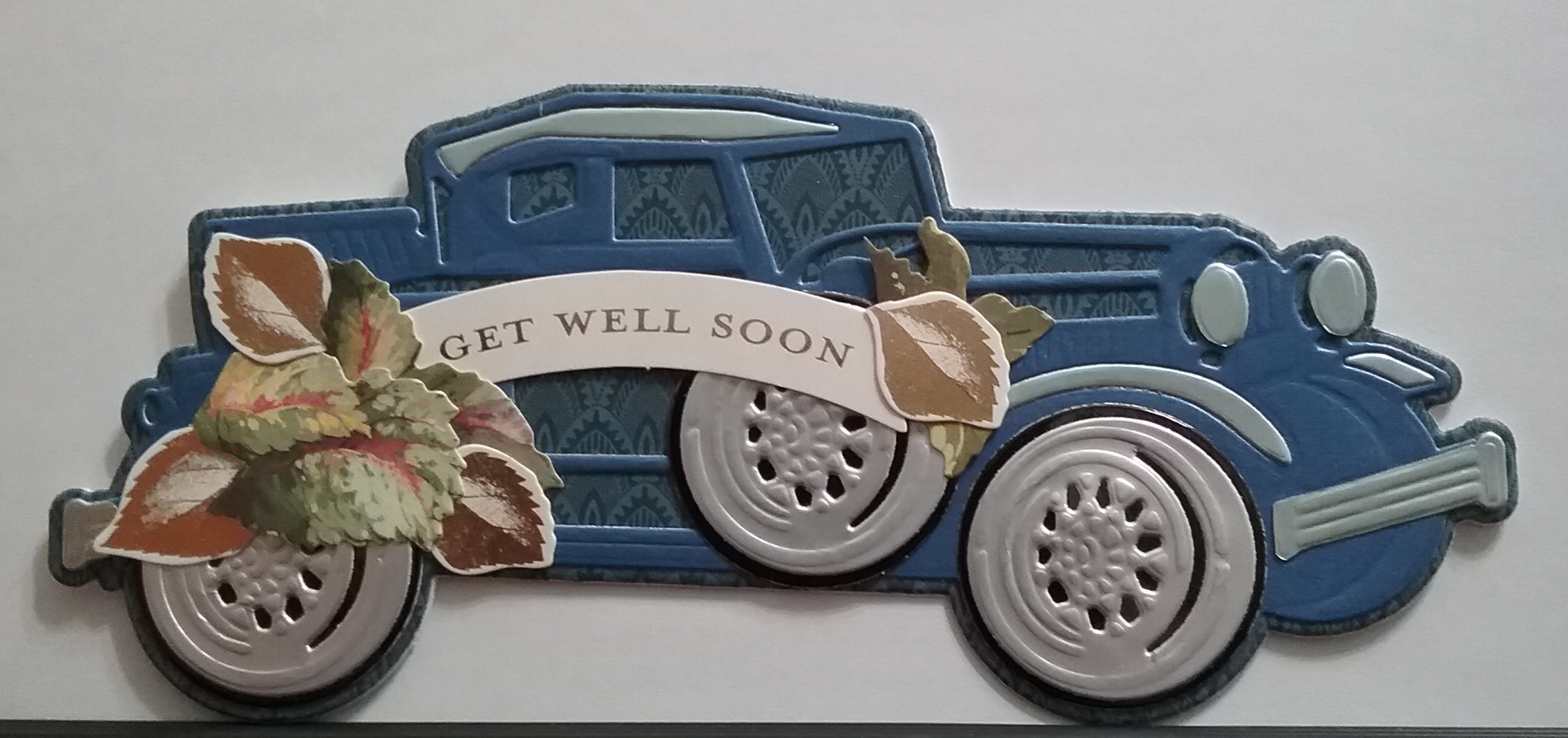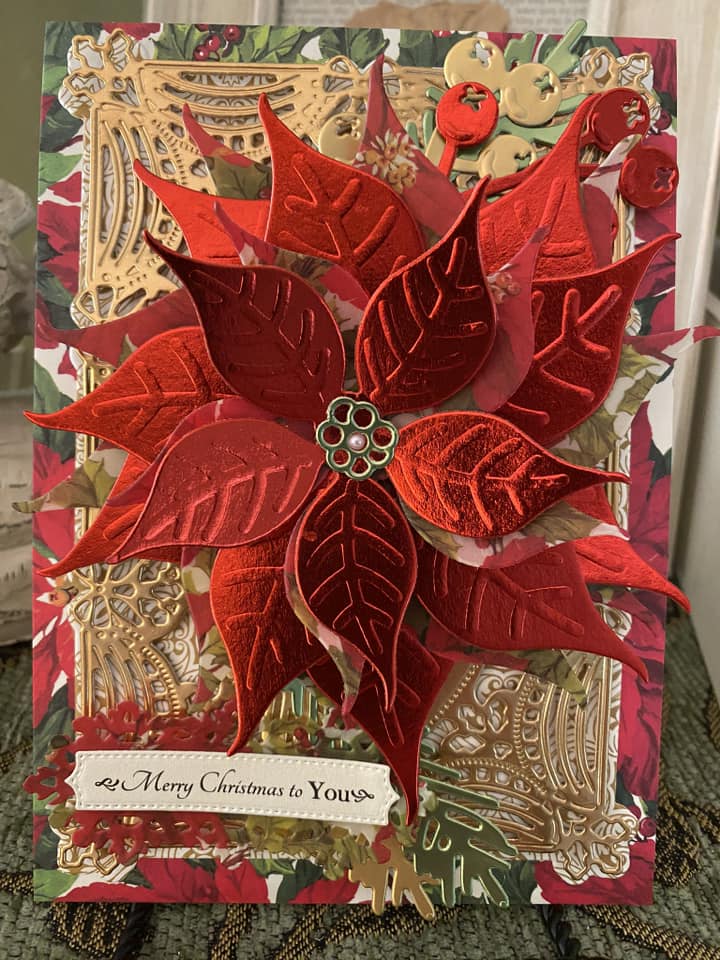 Jane said, "My Thanksgiving Cards may go out a little late this year. I've only been able to craft one (pictured here) after Halloween cards but I've got to prep for Create 9! So, Mr. Turkey, take a seat and wait your turn!!"
Becky Jo said, "Oh gosh love this die for fall!
and it's doubled up! Yes. I have been using older items to create with to get back into crafting. For a motorcycle friend. And I still love! I'm ready to dive into fall & Christmas."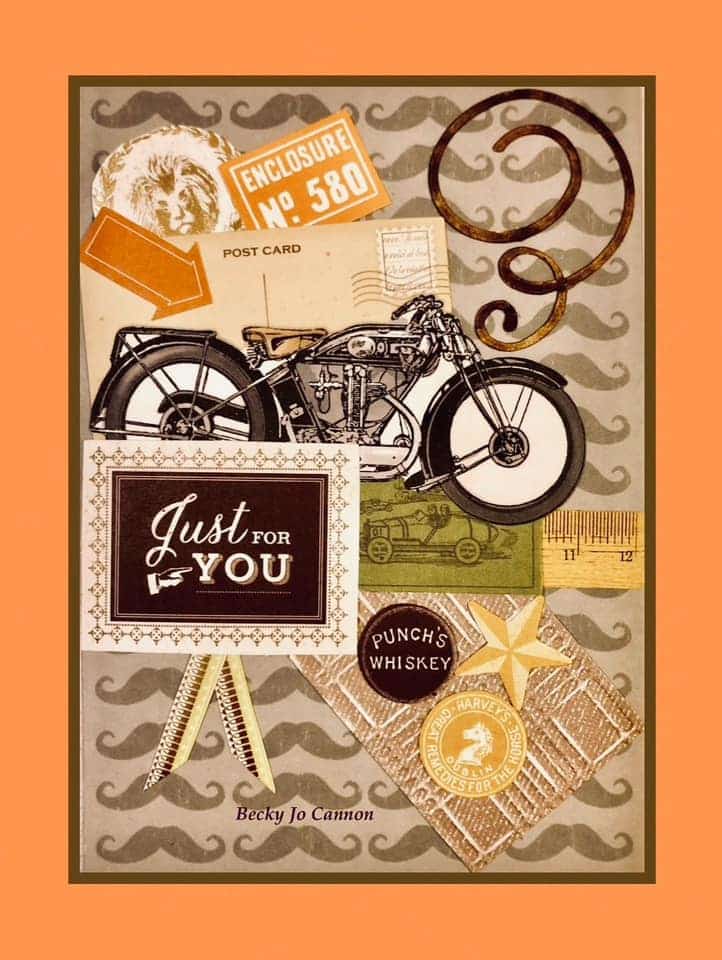 Donna wrote, "I finally finished my Chanukah cards. The stained glass window and using blue colors coordinates with the tradition of the holiday."
This combination is excellent!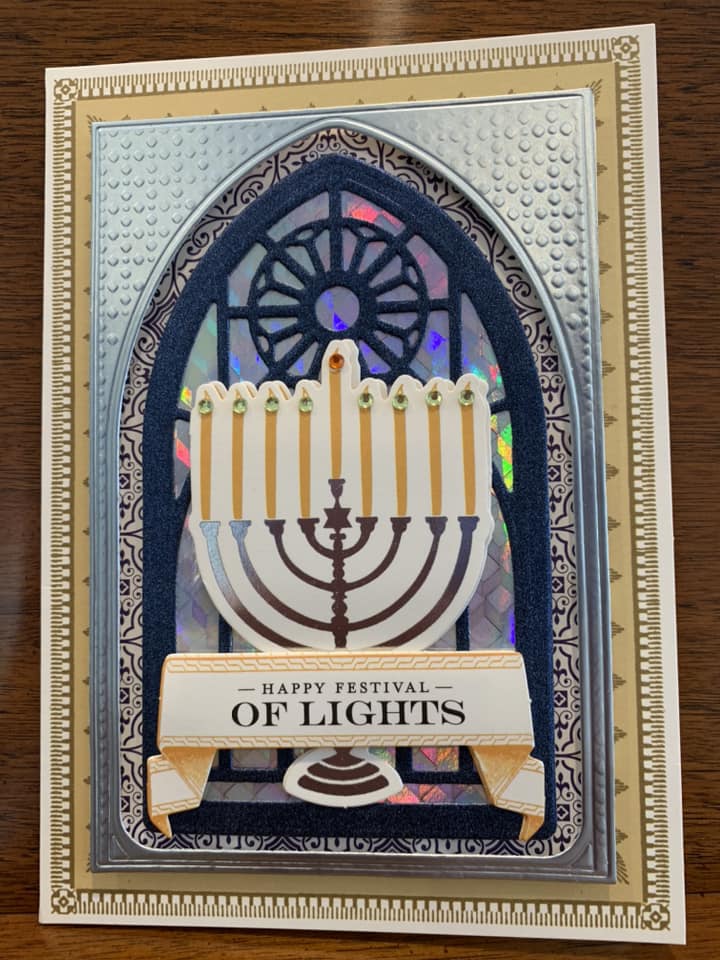 Benji posted, "I'm loving the Christmas Wishes Card Kit. It's not so traditional but I like the fresh color palette and all the florals."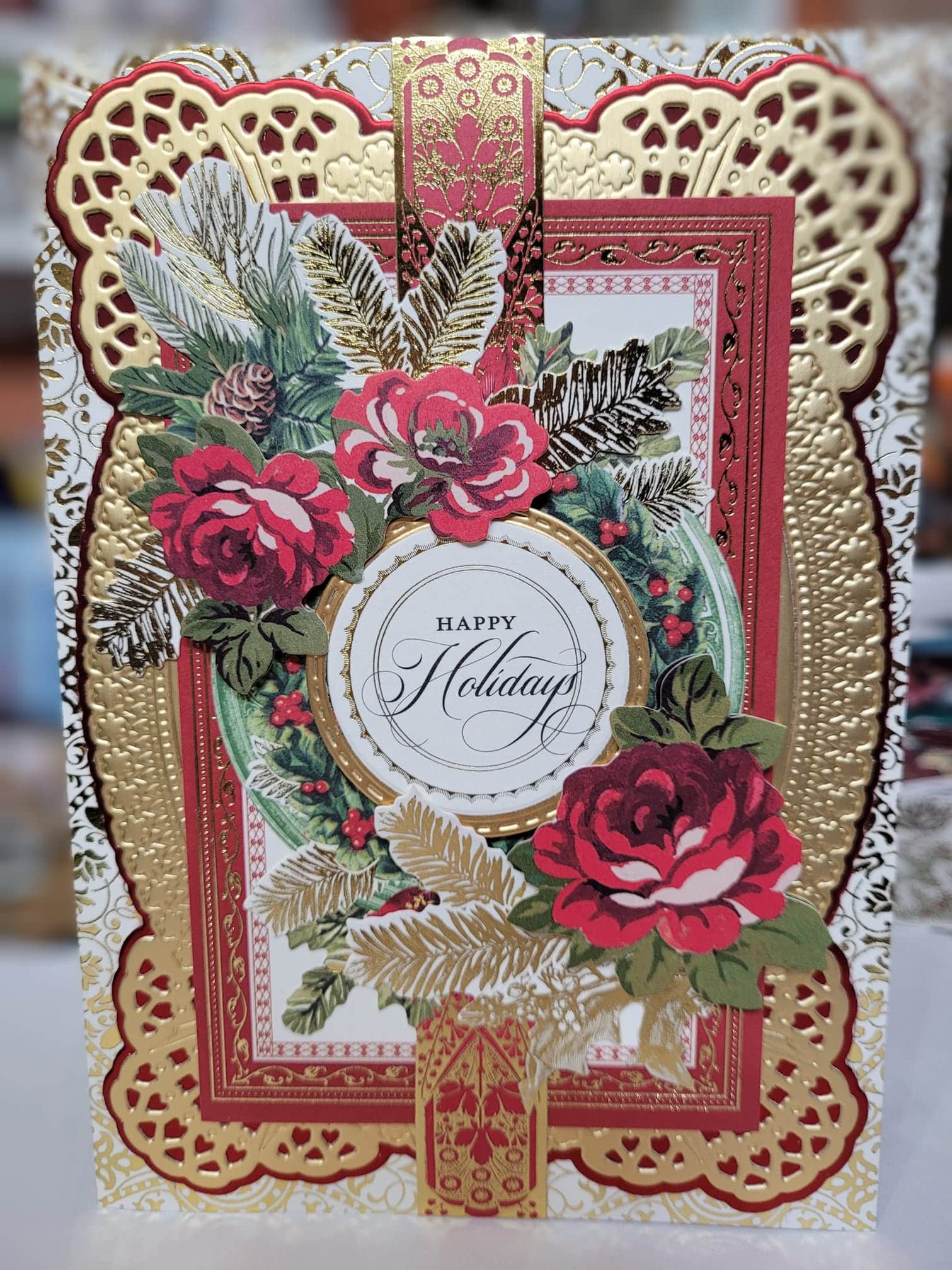 Susan shared, "I have loved everything Anna Griffin for so many years, even back to when she did her first presentation on the Cuttlebug and got so excited that she was wanting to emboss anything she could get her hands on (tissue paper, wax paper, napkins and maybe even toilet paper!).  However, this is the first time I have posted one of my creations on any Anna Griffin format.  Loved using the
Kirigami Card Topper
,
circle Kirigami die
,
Cardcentric compendium die
and the
rub-ons
!  Truly Beautiful in the Making!  Thanks Anna!  Love you bunches!"
We are so happy to see your work here on Craftspiration!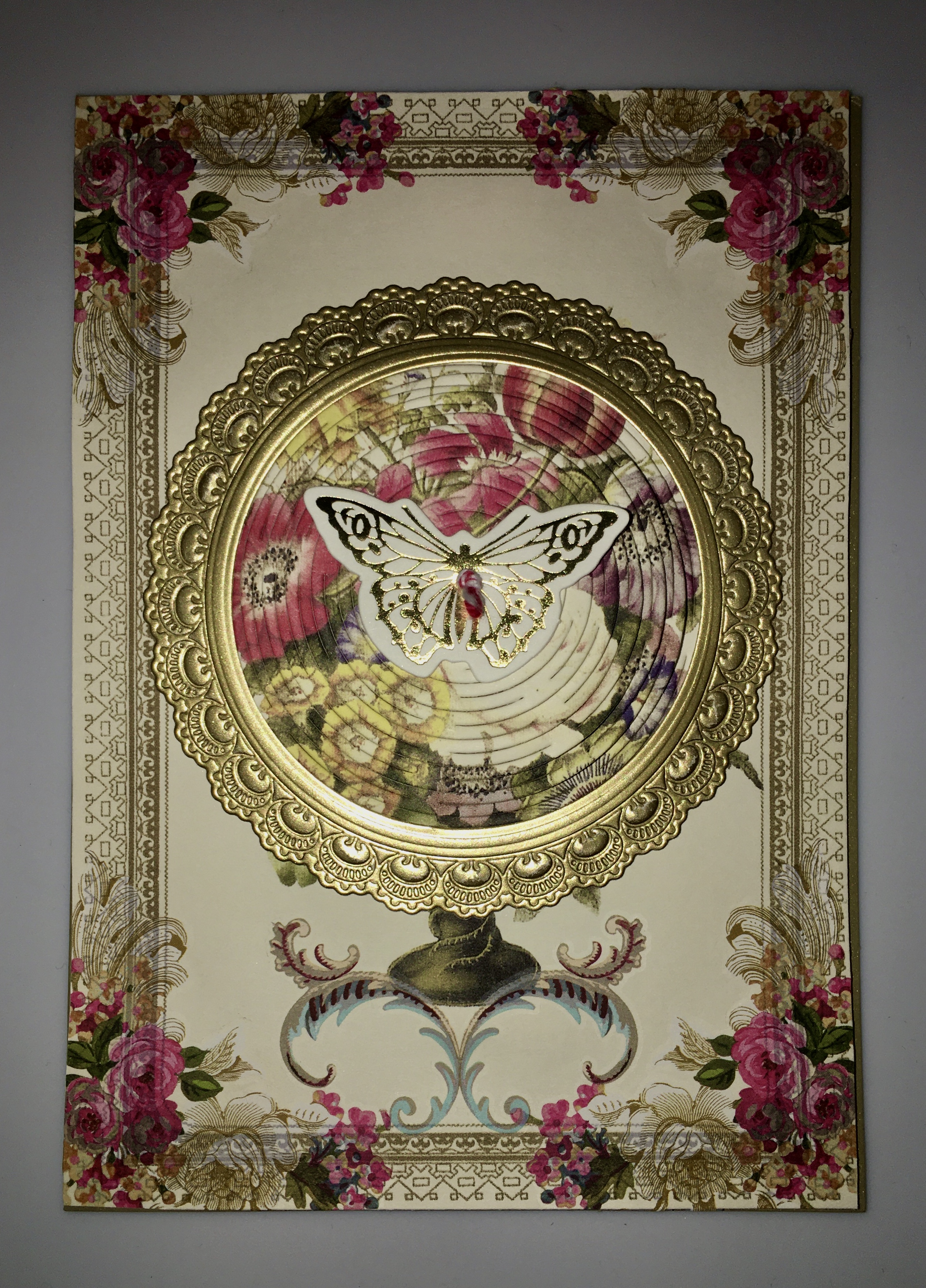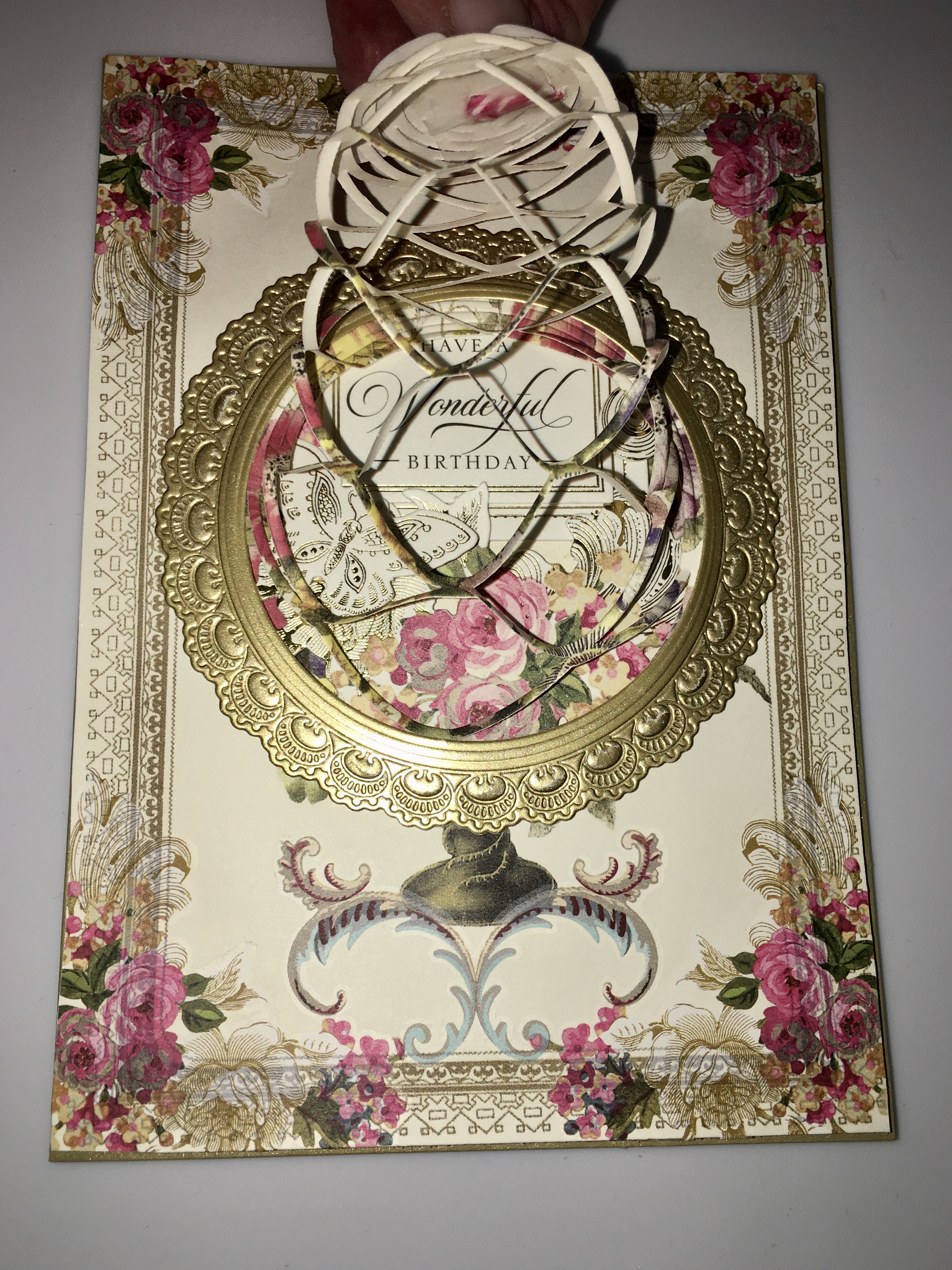 Roxann said, "Hello. Making cards for Thanksgiving and wanted to share this. Paper is from the
Thankfulness paper kit
. Thank you for the awesome products."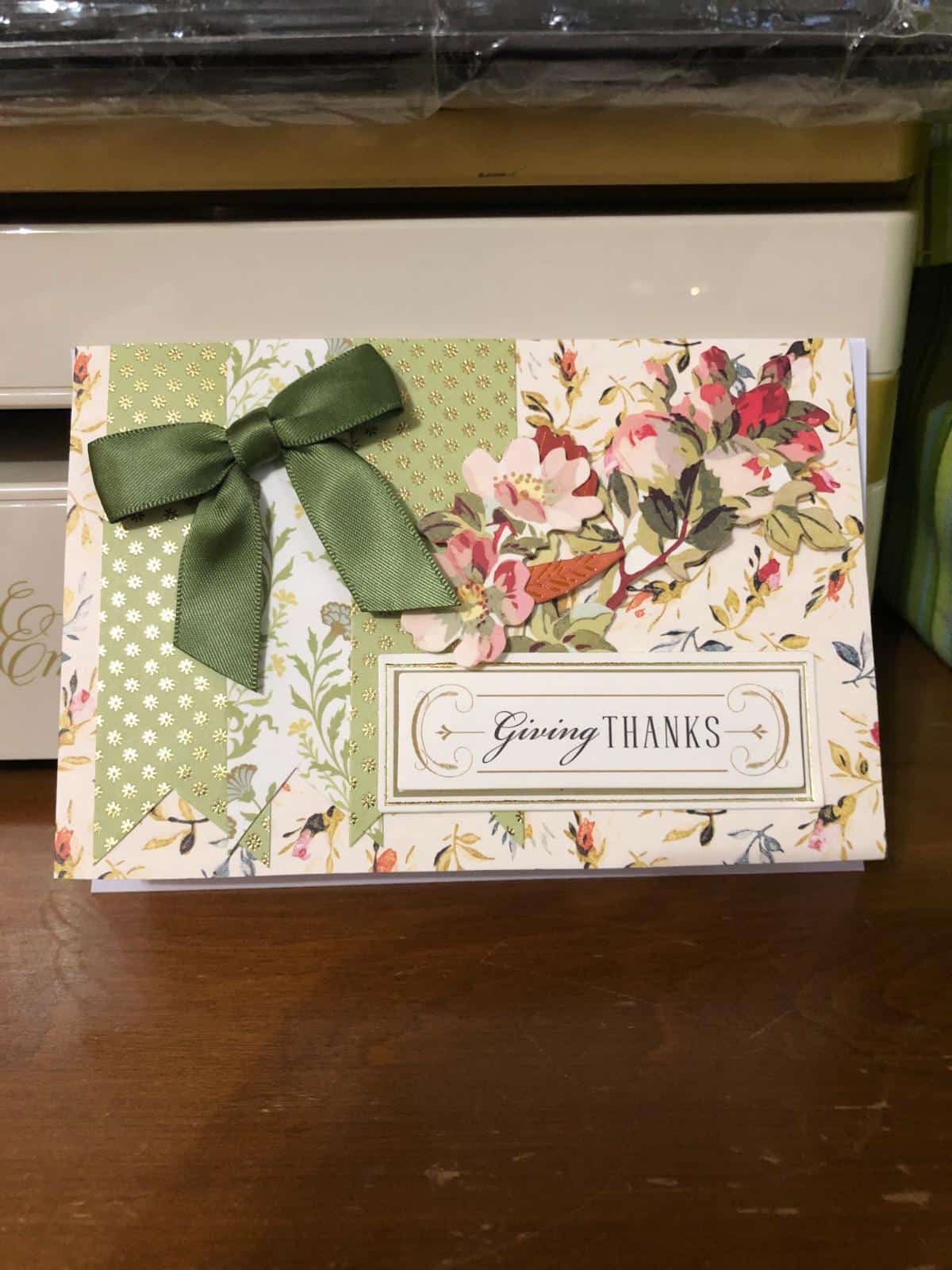 Keep up the amazing work Griffinites! We love to see and share what you are making. We can always count on you to come up with new and exciting card, scrapbook pages and paper projects to give others in our community a creative boost! Post your projects on our social media channels to be featured, or email us at RSVP@annagriffin.com.
Xoxo,
Anna