Hello crafters,
Are you ready for your weekly dose of crafting inspiration? Our community is always hard at work to make beautiful paper projects for all of life's occasions. From Mother's Day cards to special birthdays, baby showers and more, we love to see what you have created each week.
Feast your eyes on the lovely things posted on our social media pages this week!
Cindi posted, "This is my Mother's Day card for my Mom who is 103! She is also an Anna, and she loves when you have a class… she sits in on it! This card was inspired by your Floral Vellum Cards tutorial. I also used the Compendium dies, the Diorama card and  its butterfly dies. Since she is the "Queen Bee" of our family, I used the Crown dies and a bee from I can't remember where! I love the vellum and she loves gold so we're both liking this card. Happy Mother's day!"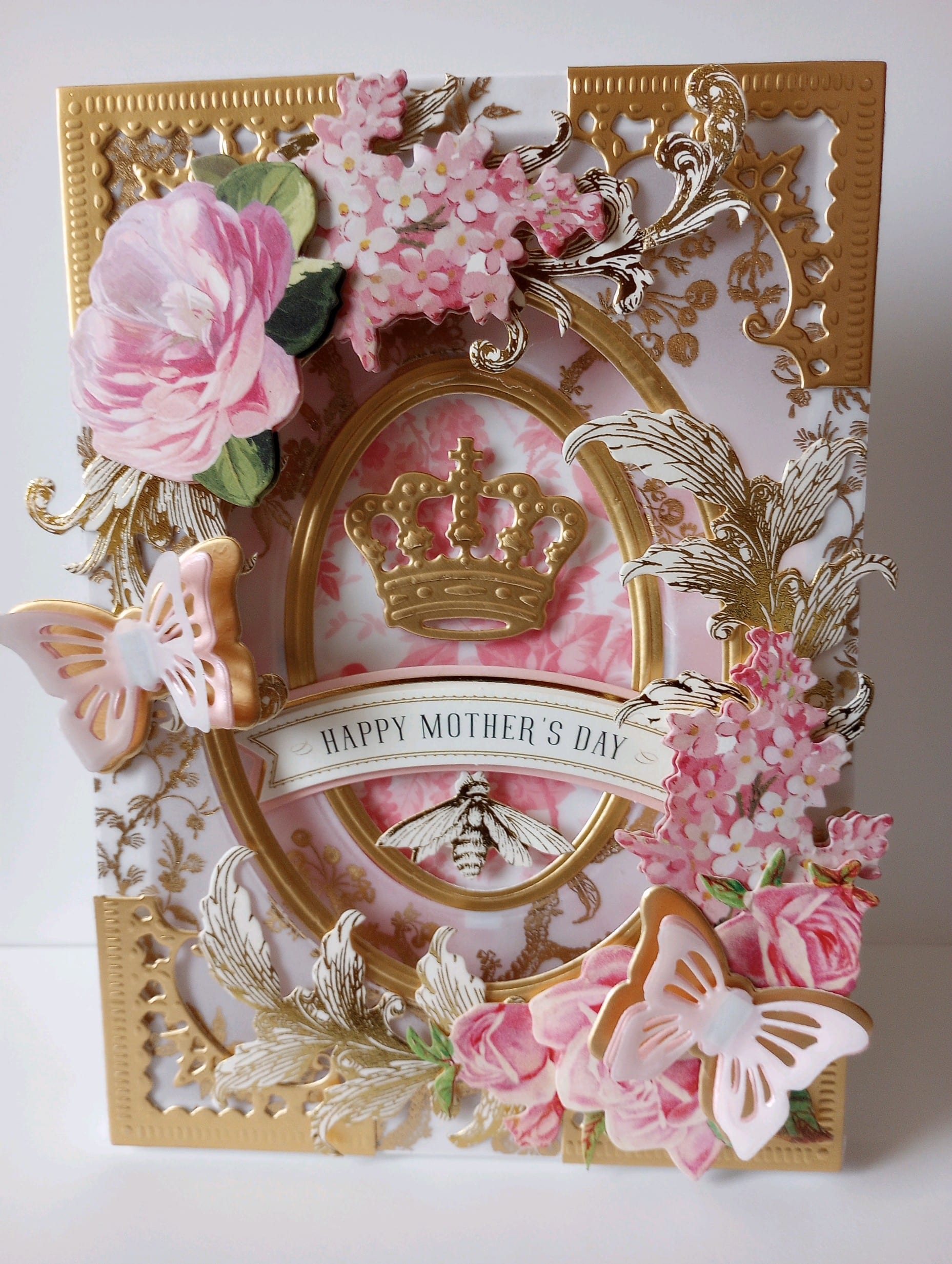 Tina shared, "Happy Mother's Day to my daughter!"
Gorgeous work, Tina!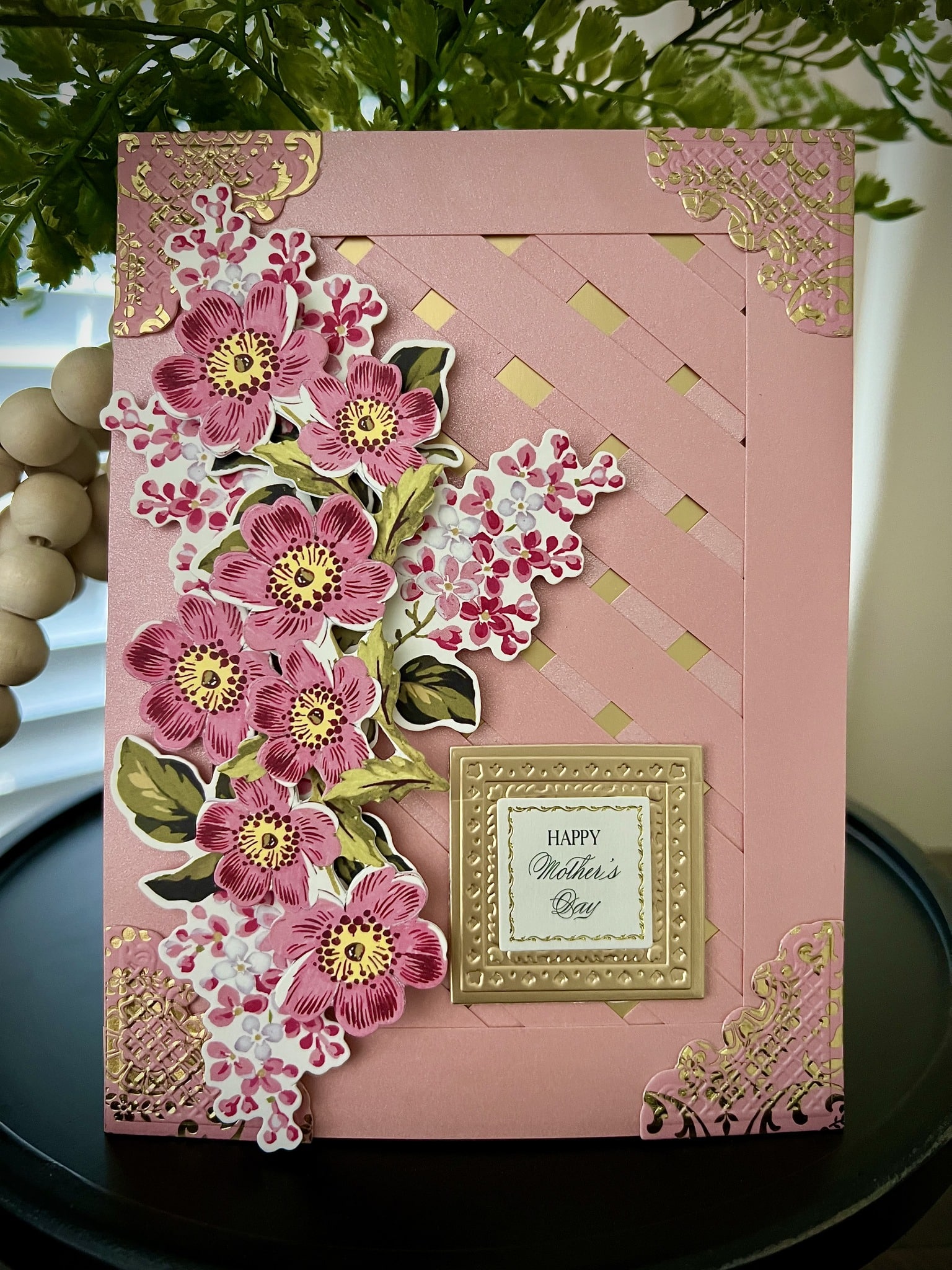 Maria posted her "
Mother's Day diorama card for a special friend!"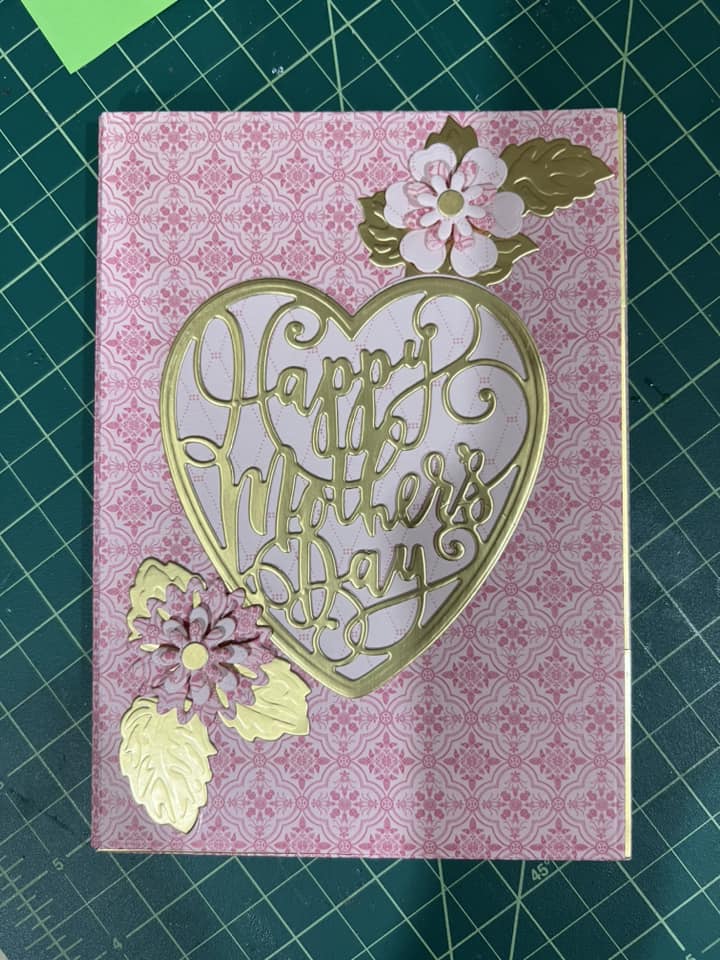 Tracy
This is a 3D box candle luminary I made in celebration of both Cinco de Mayo and Dia de Los Muertos. For this I used Anna's
Lucky 3D and Photo Frame dies
, as well as vellum from the
Charmed Toppers set
. I also used
Carte Noire Stickers
, which I colored with gel pens to give them that fiesta feeling
. And lastly , I used a color changing tealight to illuminate this piece 
.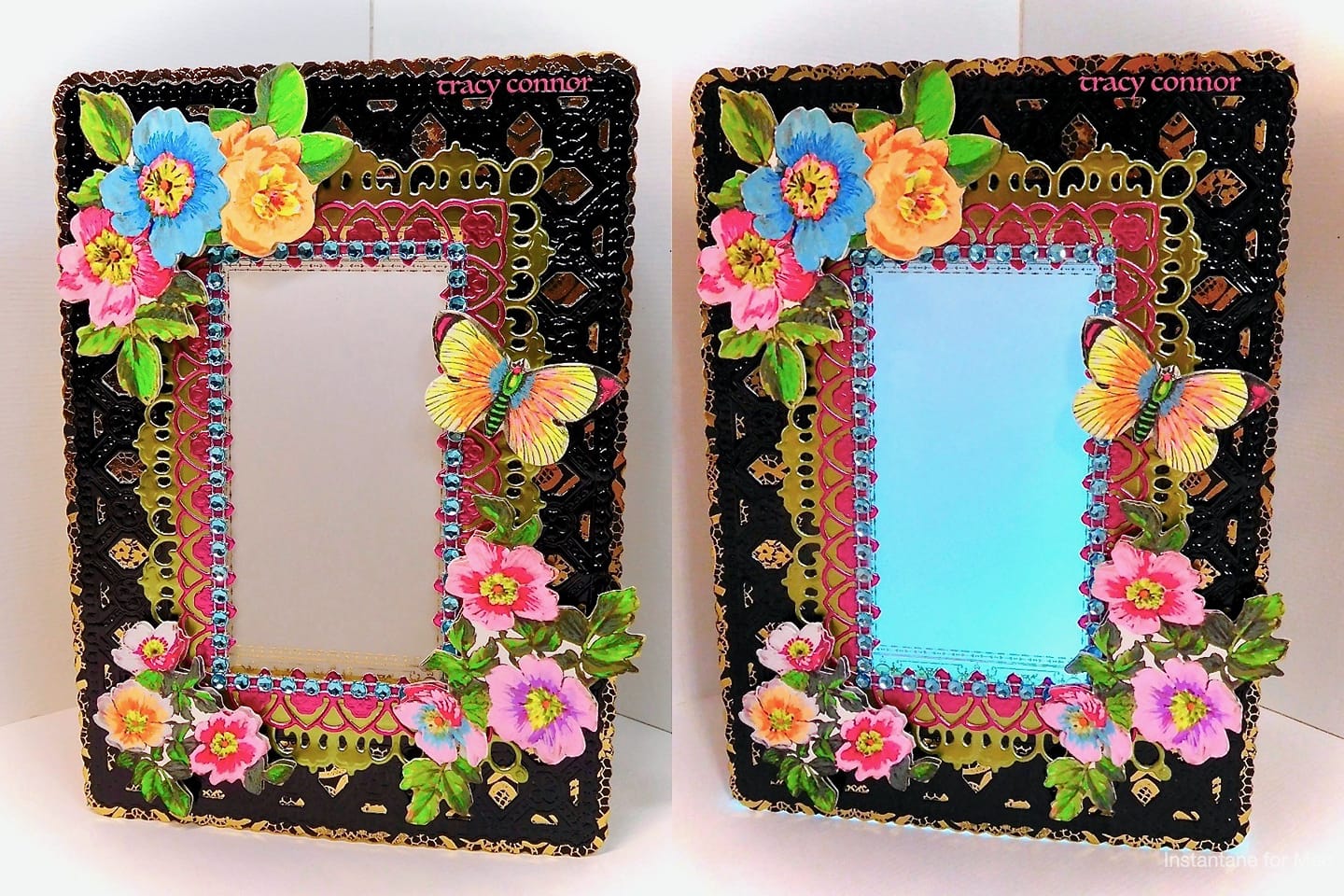 Thea
I loved the congratulations kit! It made short work out of 12 beautiful cards!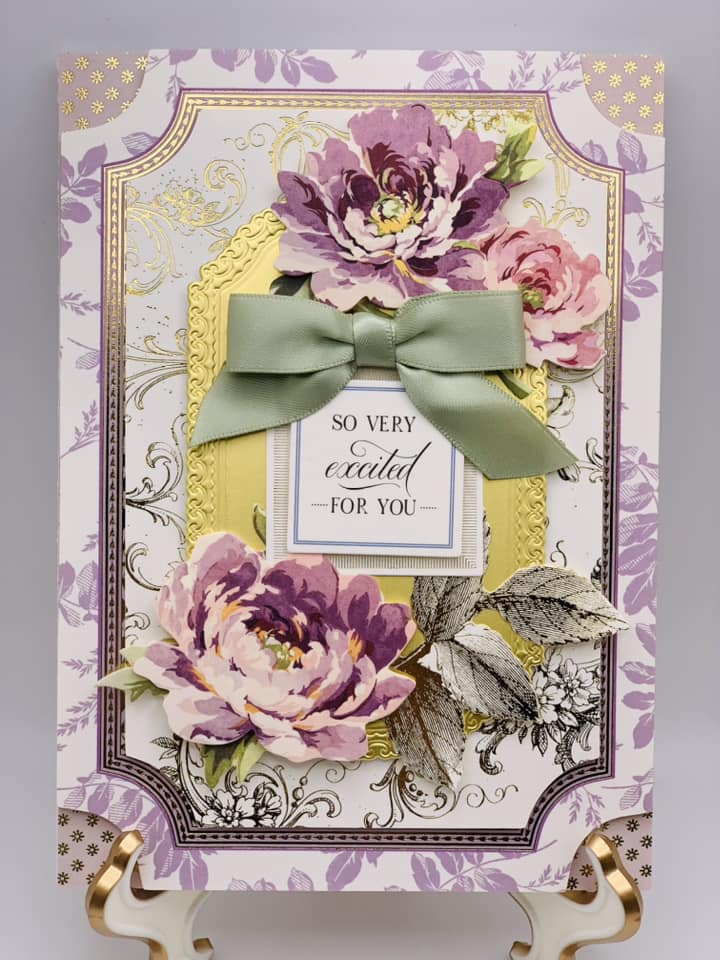 Suravi shared her pretty floral card.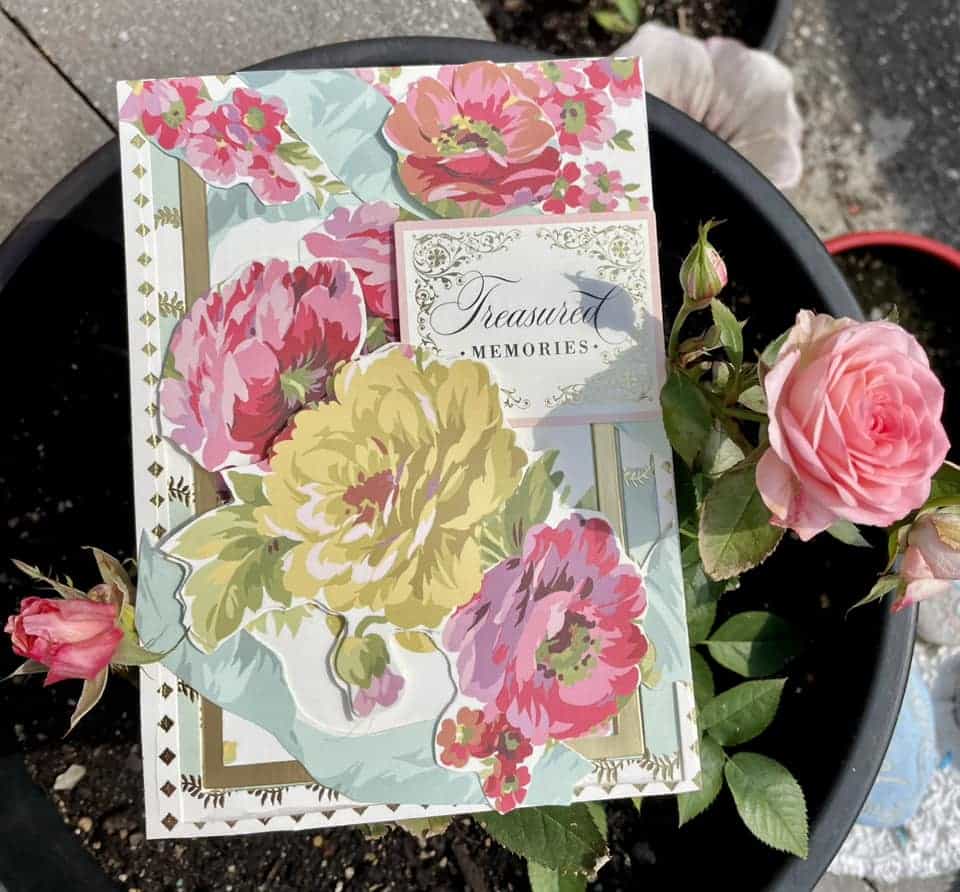 Loretta wrote, "
Not dad related, but working (not taped down as yet) on mom's bday right before Mother's Day."
She's going to love it!
Jo Ann posted, "
I love the new Baby Carriage Easel Die. Anna, what will you think of next?!"
We're always looking to make more of what you love! What kind of easel dies do you want to see; tell us in the comments!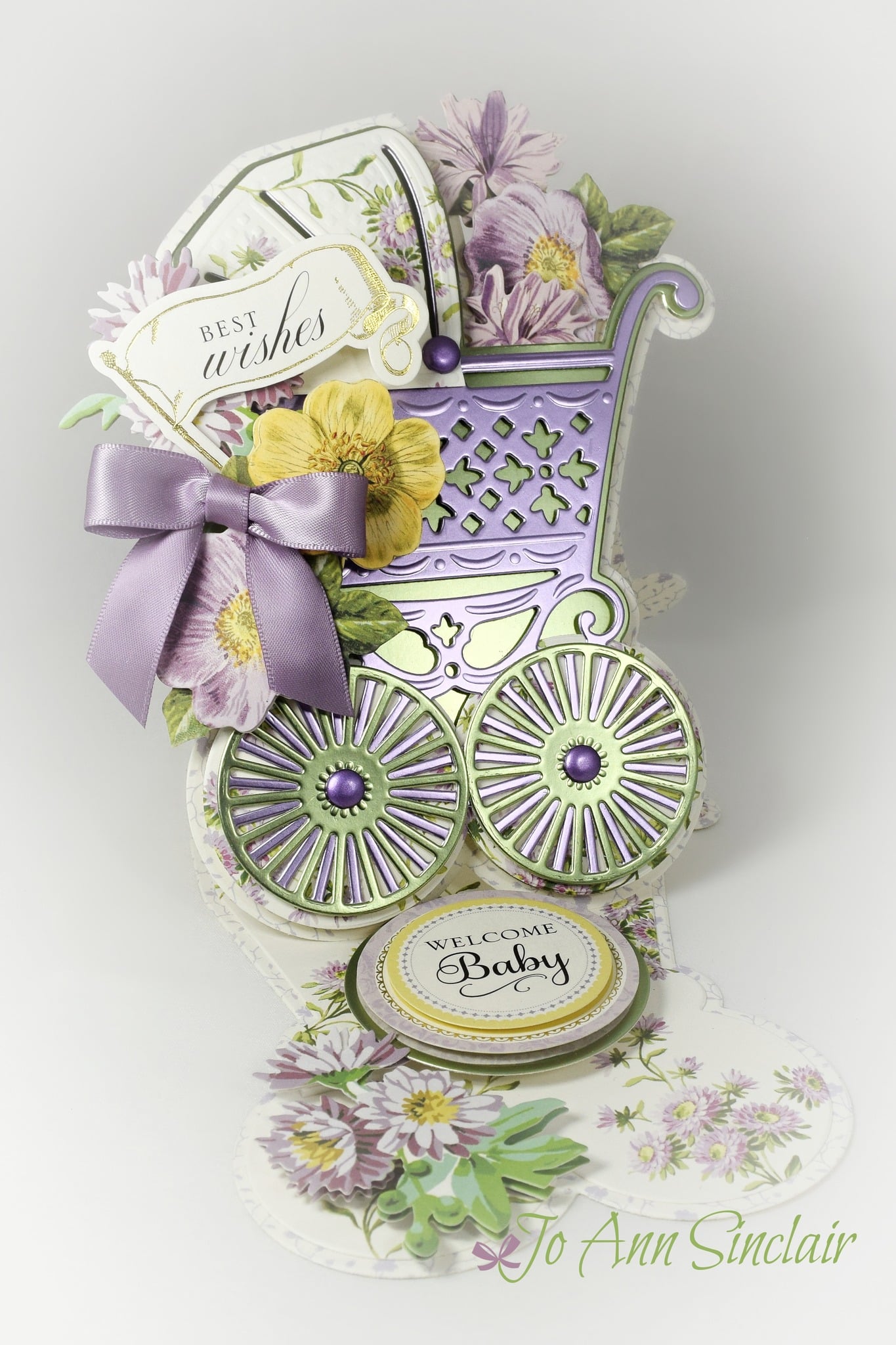 Roxanne shared, "I watched Anna last night on HSN & was inspired to get out the Birthday Celebrations Box to make my niece a card. I absolutely love the flowers & the colors in this box. I also used the new layered flower 3D die set. The details are unbelievable! I love this set."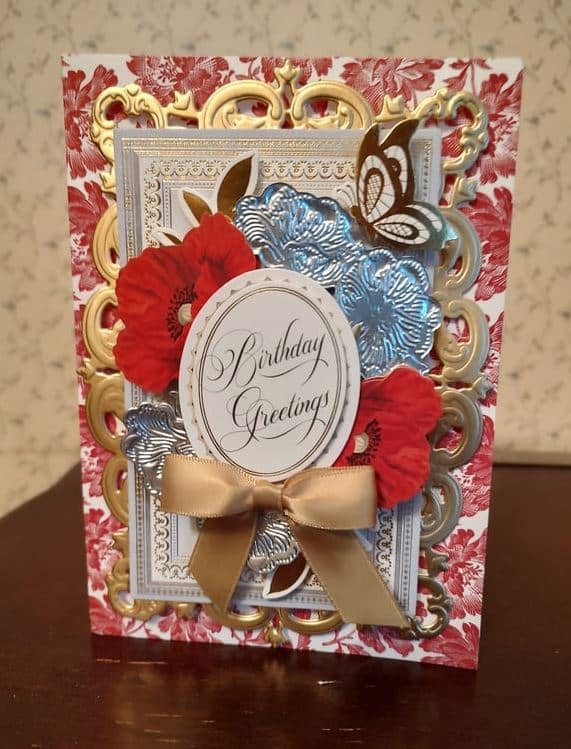 Mary Beth asked, "Are we all ready for the big day (Saturday, May 6th)?? Get up early before C@H3 starts to watch the festivities! Modified An AG Cricut "bows" file for the background and Crown die set…fit for a King?"
This card is perfect for the coronation, Mary Beth! So regal!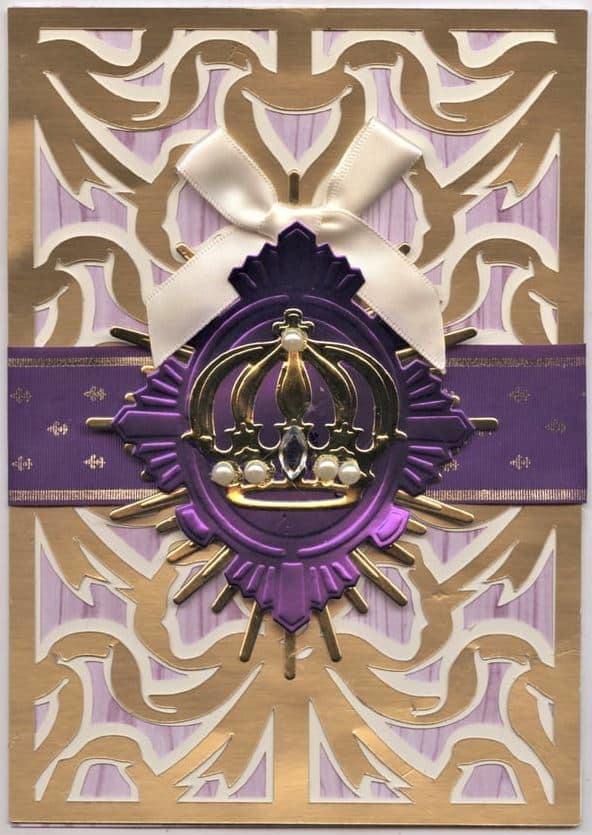 Beth shared, "Well in the niece and nephew department #58 is on it's way . My niece Elizabeth was admitted this morning for induction. She received her first dose of Pitossen at 10:00 am. We know she is having a little boy . Now it's a waiting game . The New Baby Carriage Easel dies arrived 2 days ago . Just in time for me to create a 3D baby Carriage. Once I know the name and date I can add it to a tag on the reverse side of the carriage . AG dies used for this project : Baby Carriage Easel Die Set, Anniversary Paper Trick Folders (for the canopy) Baby Icon Cut and Emboss Folders, Square pop out dies (for the blanket) 3D Fancy French Frames center oval and circle, and the small center circle from the 3D Ribbon Edge Card Layer Dies. AG papers: Basket Cardstock , Fancy Flocked Card Layers, Blue , White and Gold double sided Metallic Cardstock .
Spectacular card, Beth! Congratulations to your family!
Mary wrote, "I got my new baby carriage dies and had to try them, of course. A friend asked me to make a card for her great niece's baby shower. She's having a boy."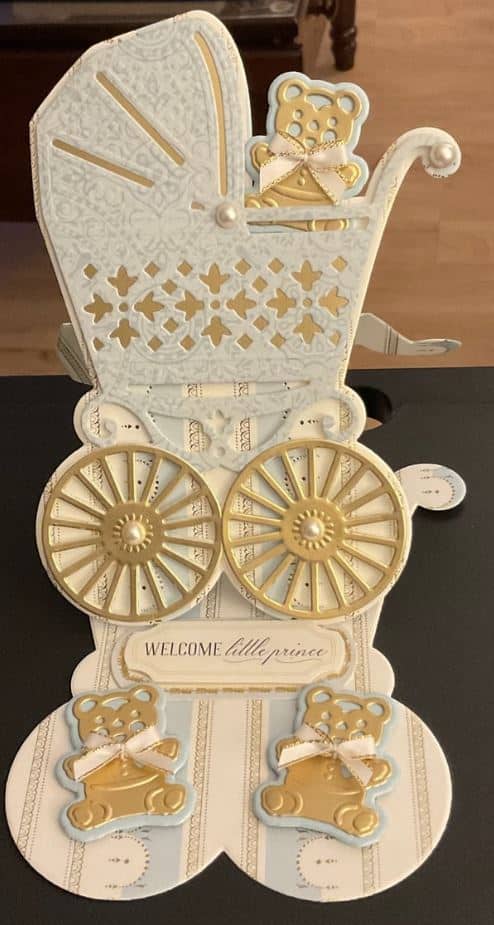 Barbara posted, "An Anna Griffin quilted purse filled with a mini home made May Day Card and blossoms from a Korean Spice Viburnum."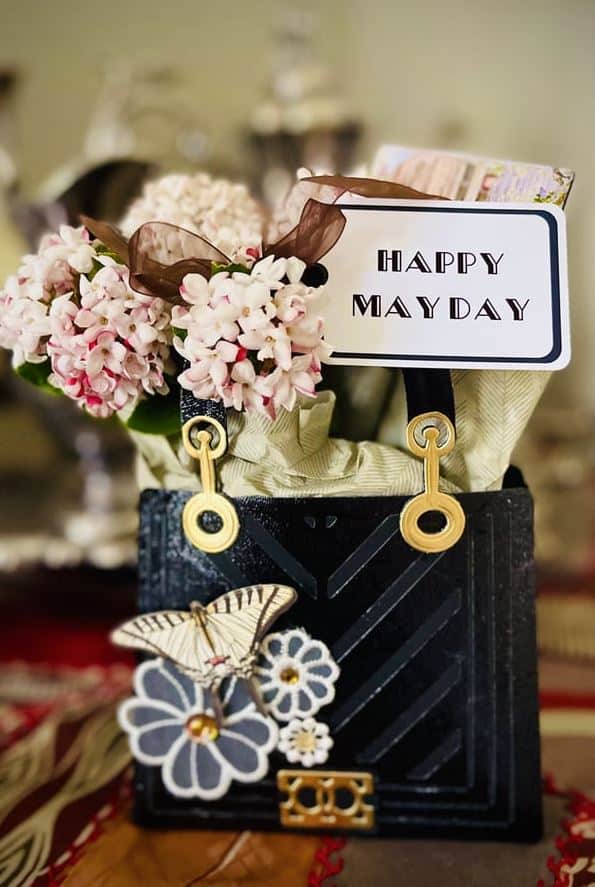 Sheri shared, "I'm having a lot of fun decorating my purses."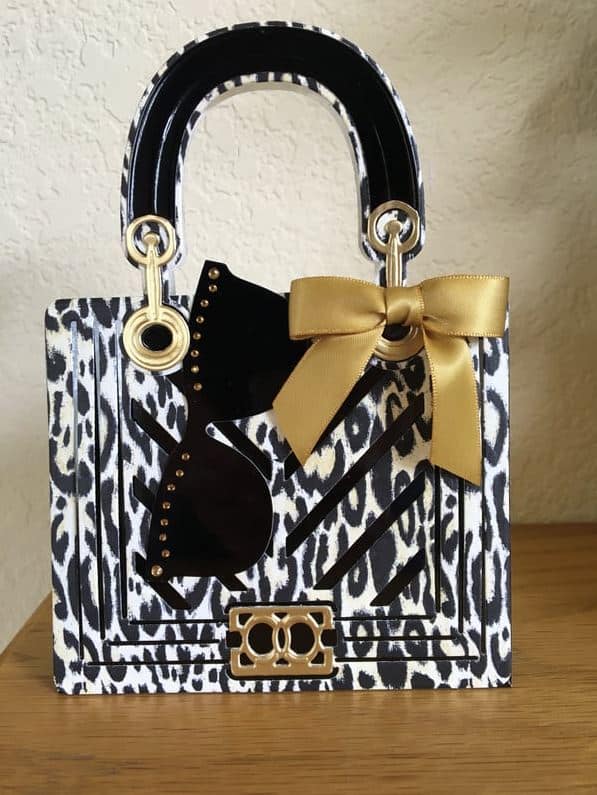 Laura shared, "All AG product. Carte Homme❤️"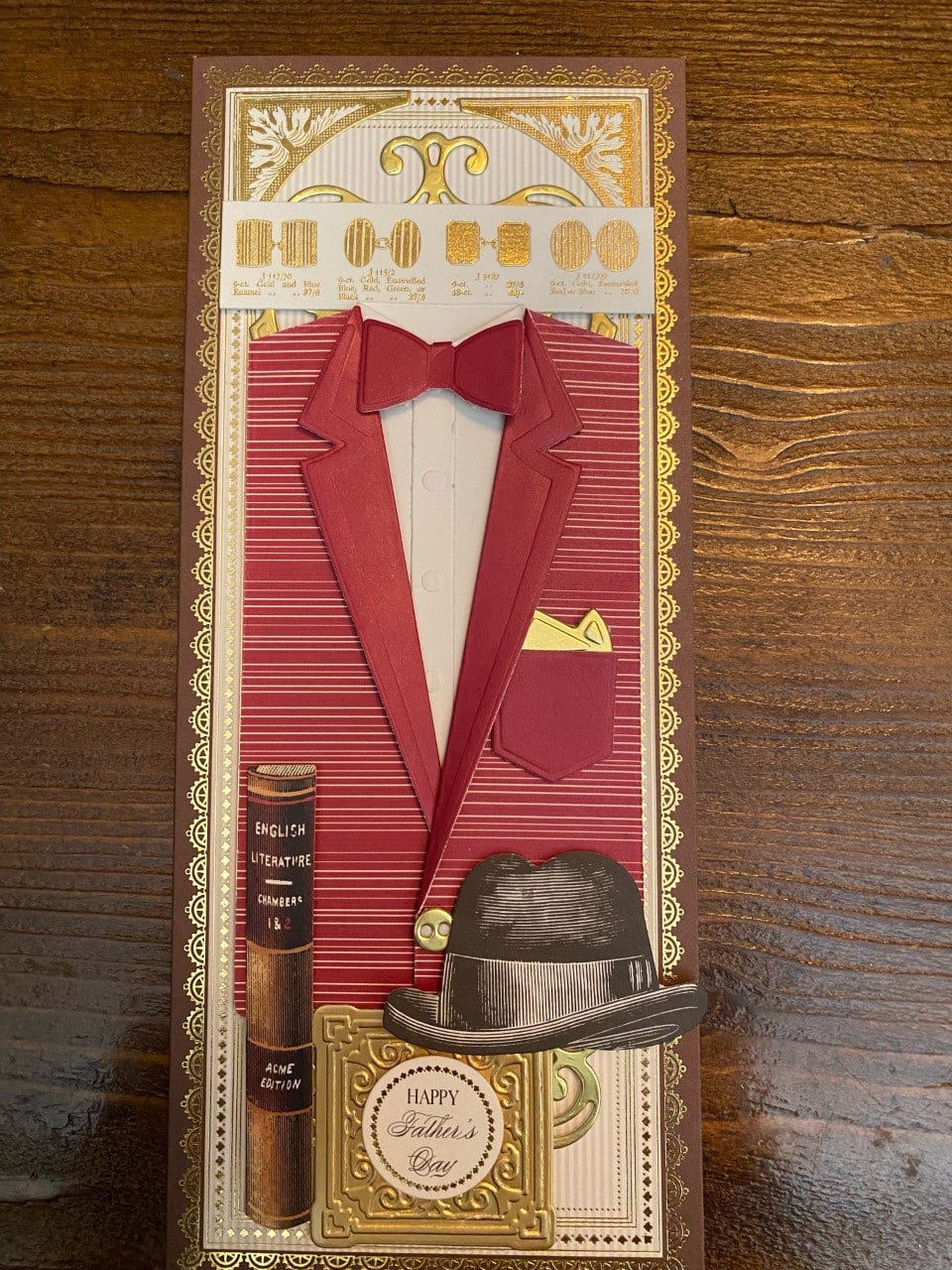 We are feel inspired! There are so many wonderful ideas in today's post. We hope that you have found something that has lit a creative lightbulb in you. Keep creating, posting and sharing what you make with us on Facebook, in our private community or email us at rsvp@annagriffin.com. We look forward to sharing your talents again next week.
Bye for now,
Anna