Hello crafters,
Get ready to be inspired by the incredible crafts made and shared by the talented members in our crafting community. Anytime you are in need of a burst of inspiration, you can look no further than this weekly post where we have compiled some of our favorite projects of the week. From cards to scrapbook pages and everything in between, there is something here for everyone!
Enjoy these projects!
Laura said, "Good afternoon my Sunday Share friends, I made this Luxury Quilted purse a few weeks ago for a very close friend. I created this purse without a handkerchief because I did not have one. Well the miracle was, after I had given it to her, she was given a gift of this pretty handkerchief, and she placed the handkerchief in this purse herself. She does not do crafts, but she said this handkerchief was a perfect color for her purse and she placed it inside the purse. She came by last week and brought the purse and I took a picture of the finished pretty handbag completed!"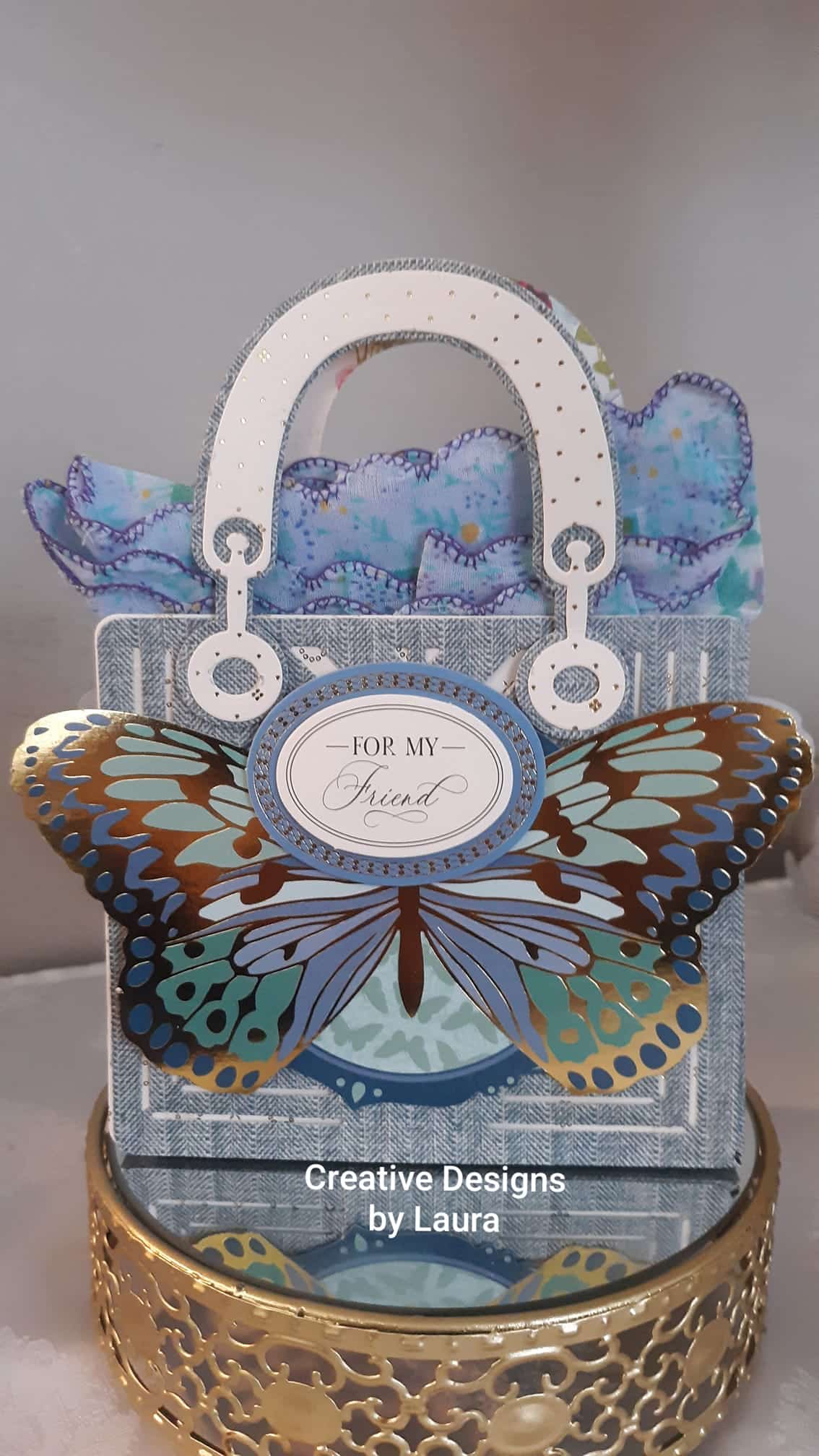 Terry stated, "My wish for Anna Griffin baby dies has been granted! The new Baby Carriage dies make an adorable baby card or easel. Other dies used: Fantastic Fan for the hood; Window Ledge for the hood edging; and Heirloom Lace for the hubs."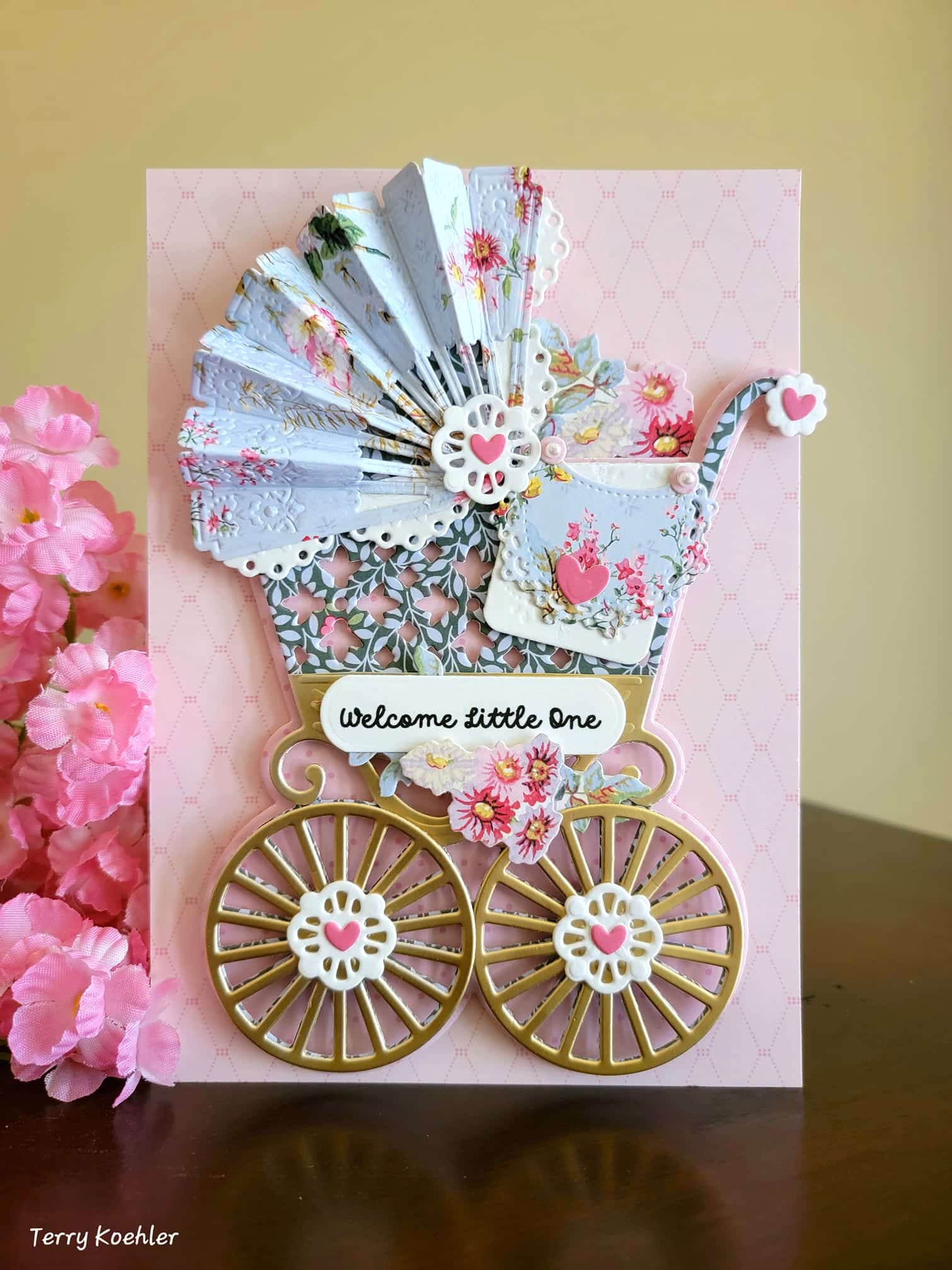 Lorri wrote, "My first card using the Classic Car dies. Anna's matte gold foil paper is perfect for this project. I cut 2 cars using 2 different colors so I could inlay."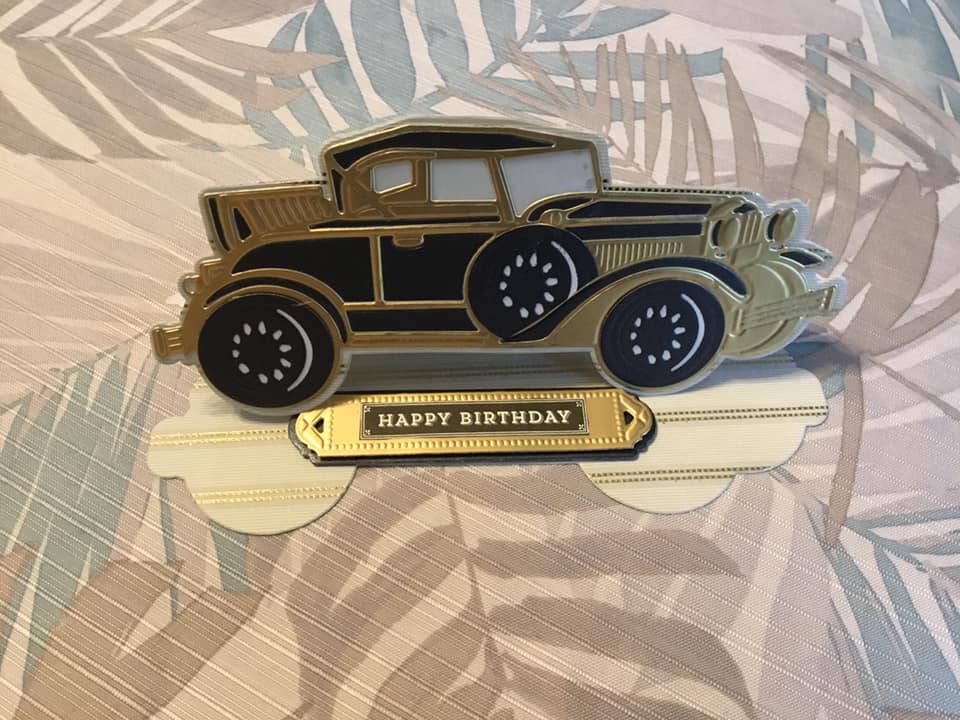 Daisy posted, "I knew the pictures I wanted to use the minute I saw the last class for CAH 3, but pink wouldn't work. So I had to work quickly to pull papers from my Anna stash."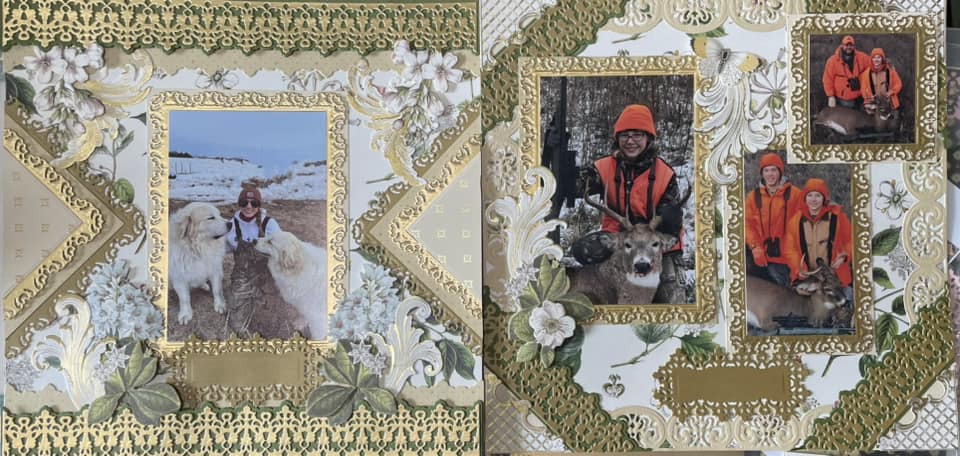 Tracy shared, "I finally had a chance to play with the Flower Shop… and this kit is absolutely magnificent! My mother loves flowers, so I hope this card makes her really happy when she receives it in the mail."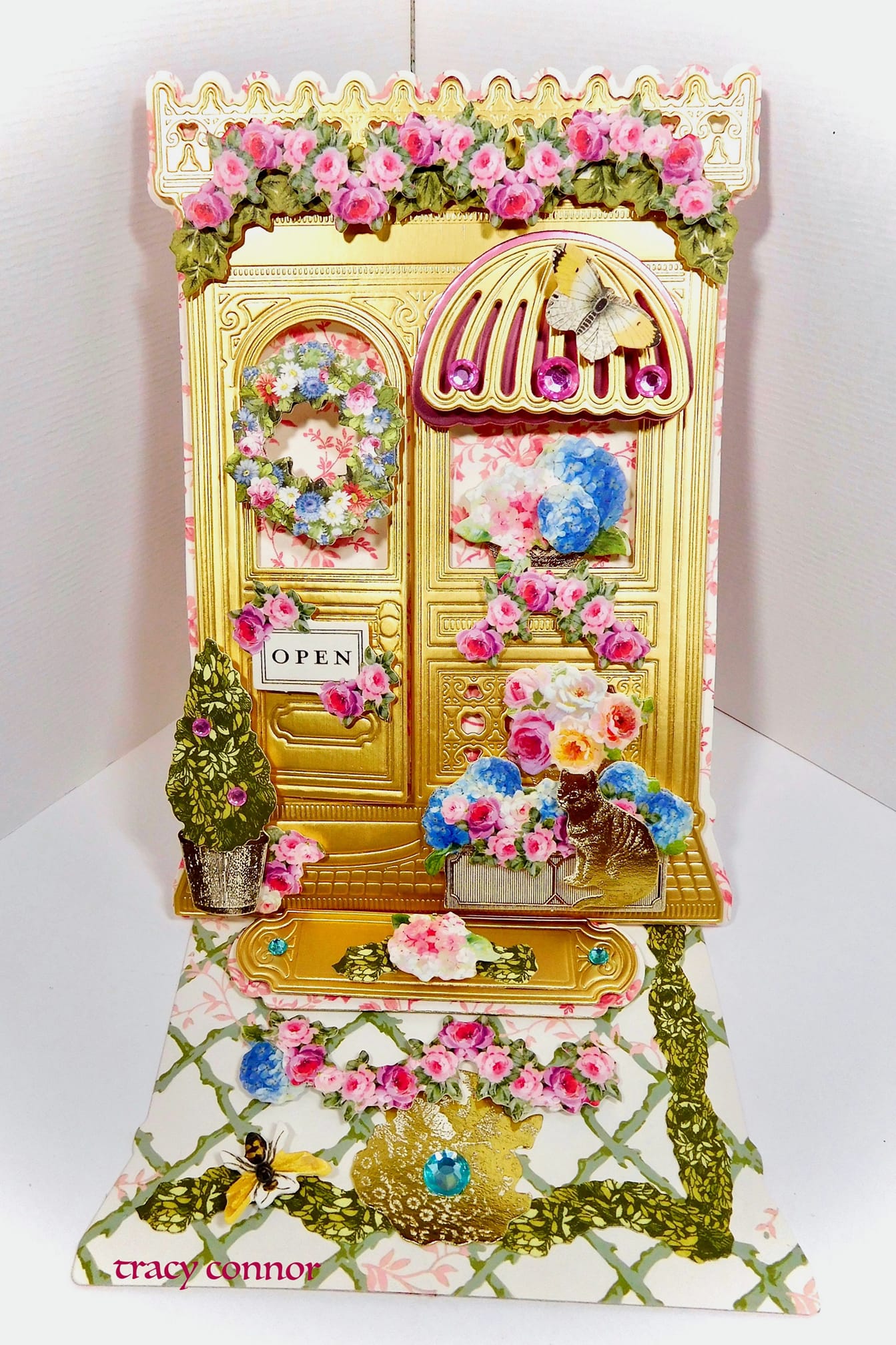 Lillian said, "Working with this awesome car die this week! So many possibilities!"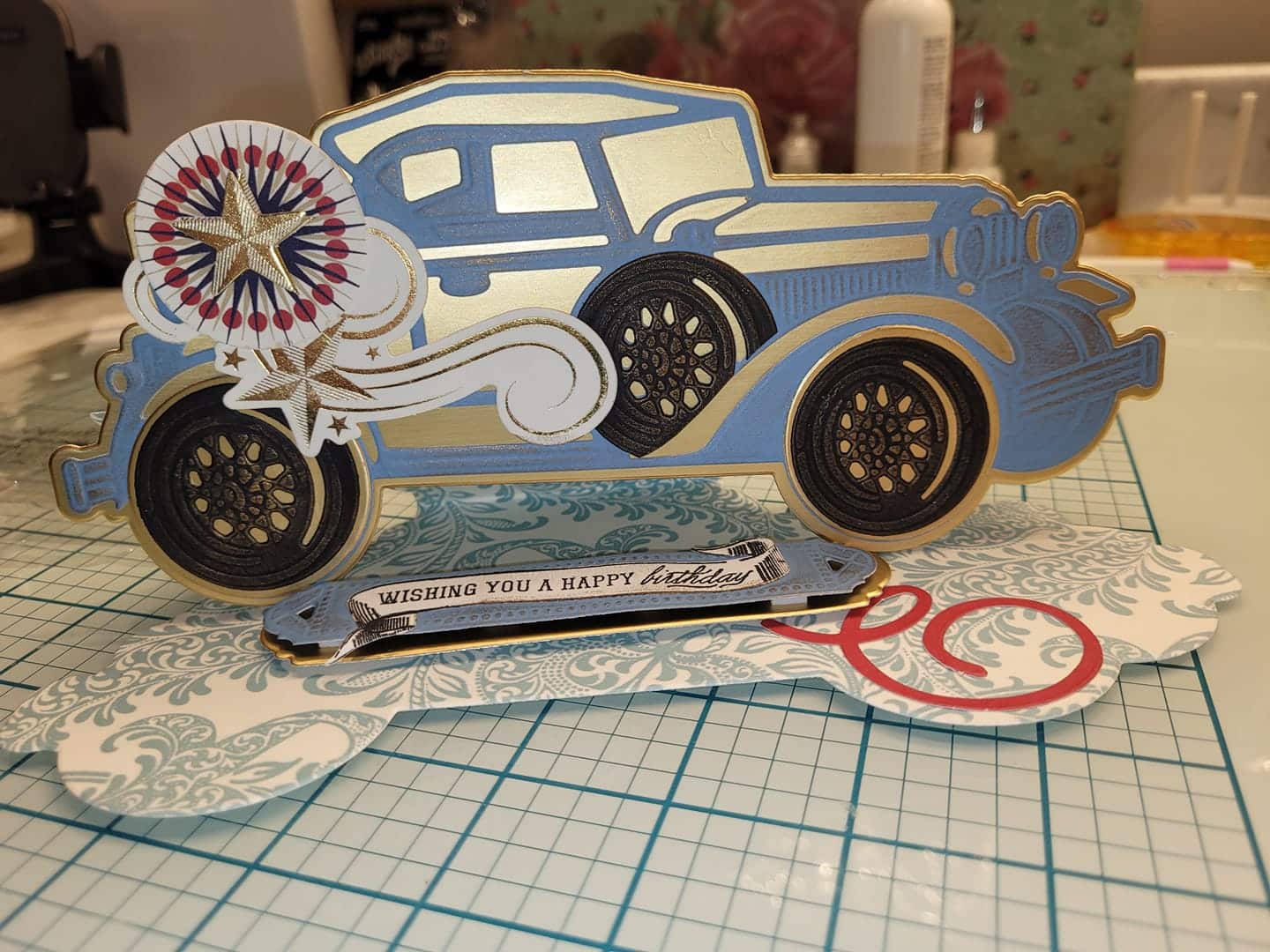 Jo Ann wrote, "Girls like cars too."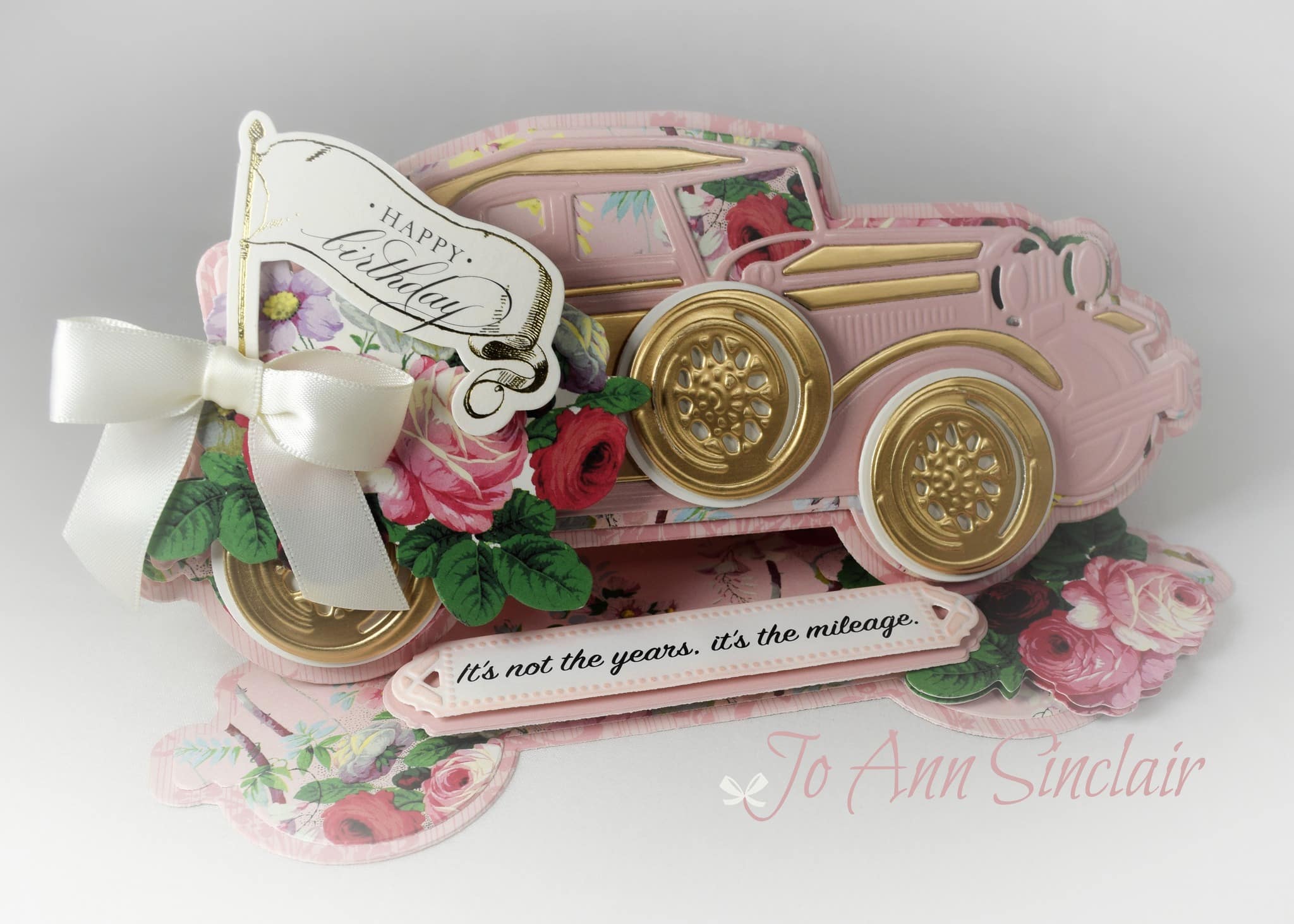 Becky Jo shared, "I got to watch the recent AGTV & loved it so much with all the "guy" things Anna Griffin Inc. I screenshot some pics for me to try. Later that night I watched an old clip of Johnny Carson. Oh my gosh, I said to my dog; Anna must have dressed him back then!"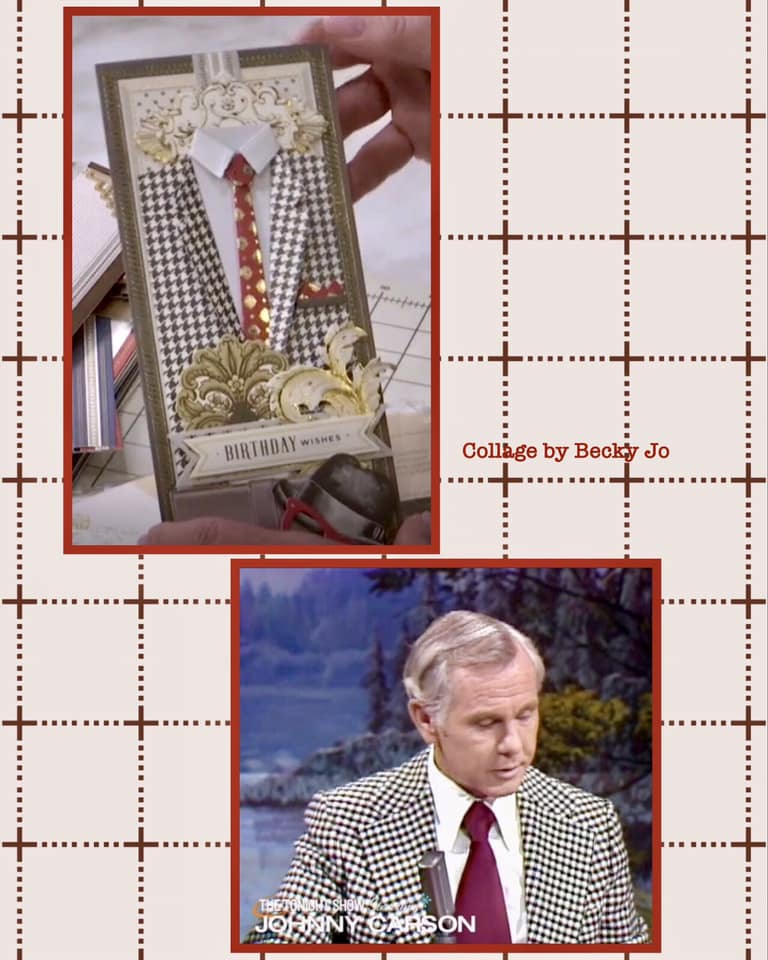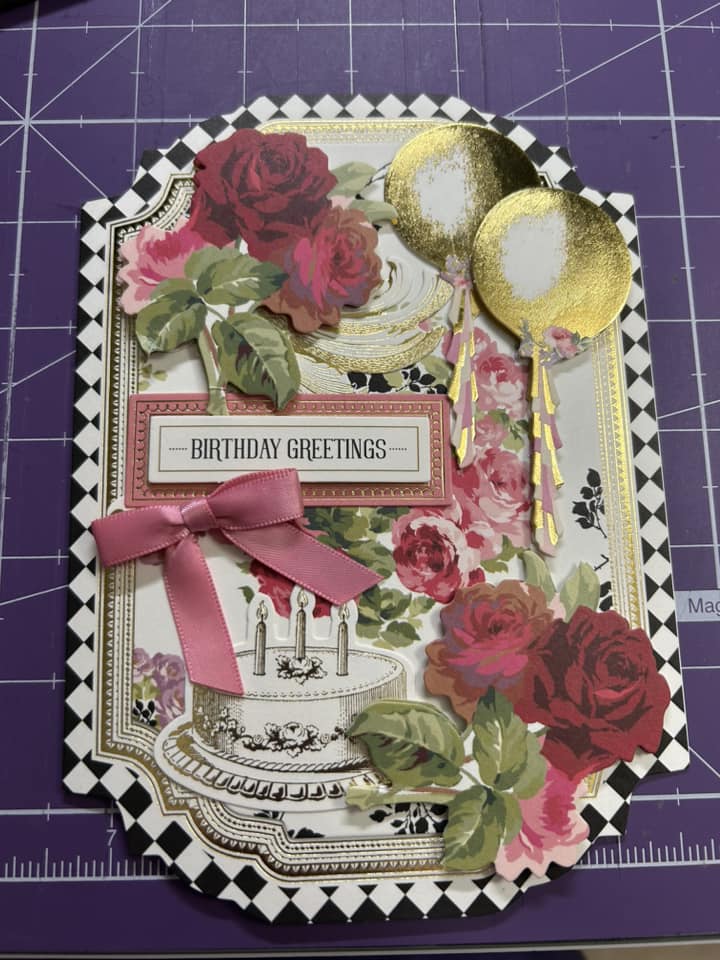 Sherry wrote, "I made this card for my friend's birthday. I chose the Birdhouse die set because of our love for watching birds while having our morning coffee. (she lives in TN and I live in TX, so we have to "watch-n-tell" what visitors are entertaining us. I paired the card with the bone china coffee cup & saucer I got for her. The humming bird at the top of the birdhouse is an exact match to the one that is on the coffee cup."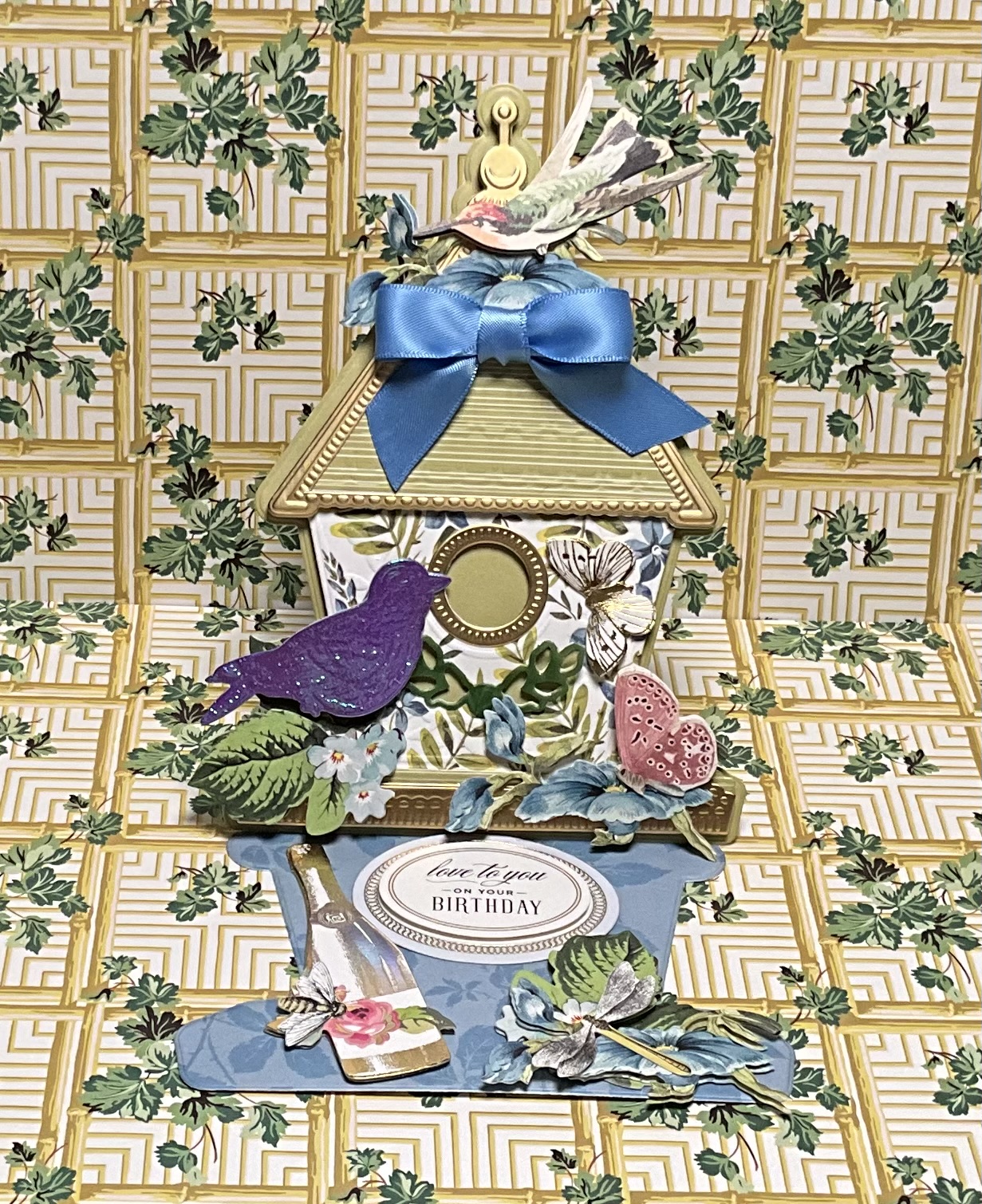 Yvonne shared, "Linen and pearls with jade and peonies are the symbols for a 12th anniversary. The card I made for my son and his wife to celebrate their 12th wedding anniversary on May 22. For linen I used the smallest die from Enchanted 3D Concentric dies and cut a piece of white linen fabric. I cut a 2nd heart in the light green metallic paper and attached the linen heart to it. Pearls edged the sentiment heart. Romantic frame cut in silver, green and AG floral paper from 2001! I used flowers that were the closest to peonies that I had. Happy Anniversary."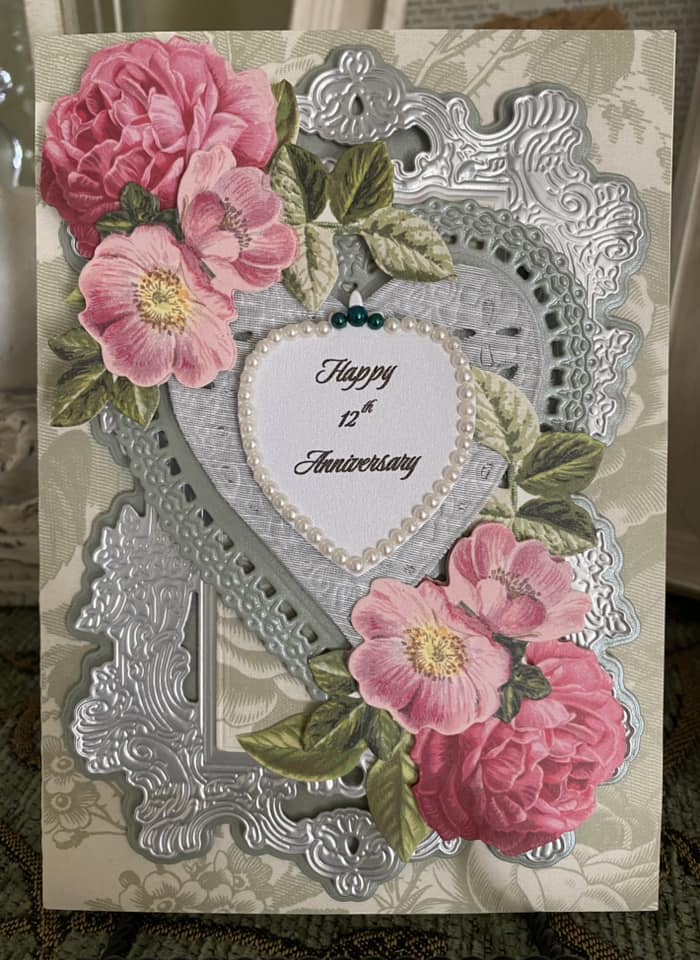 Vickie shared, "Working with some older kits this week and enjoying them! Card base is from Window Garden, and the beautiful embellishment is from a kit I can't recall the name of…full of doves, peacocks, pretty scenes of birds delivering letters, etc."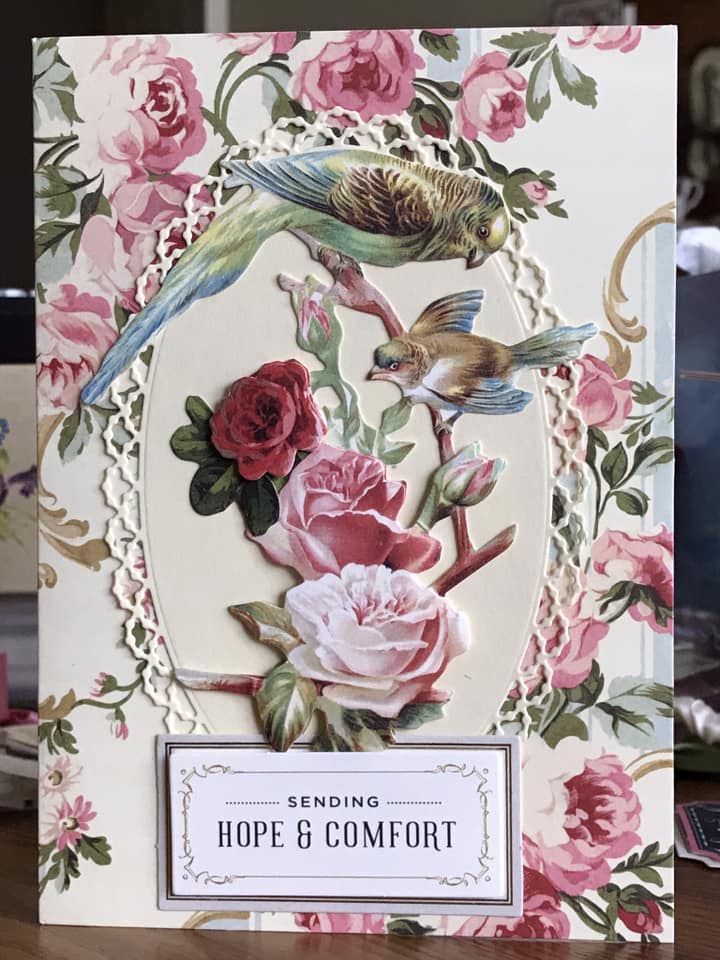 Gloria said, "Graduation card for friend's daughter going to vet school."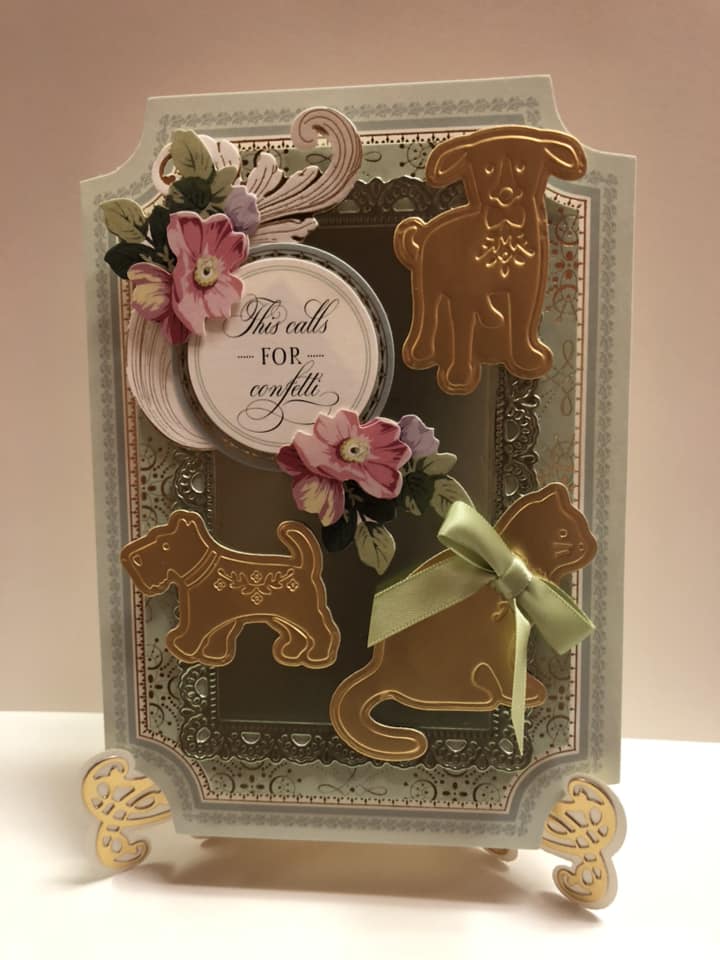 Sally posted, "I used my leftover stash from Create Crop at Home 3 to make another layout of my granddaughters."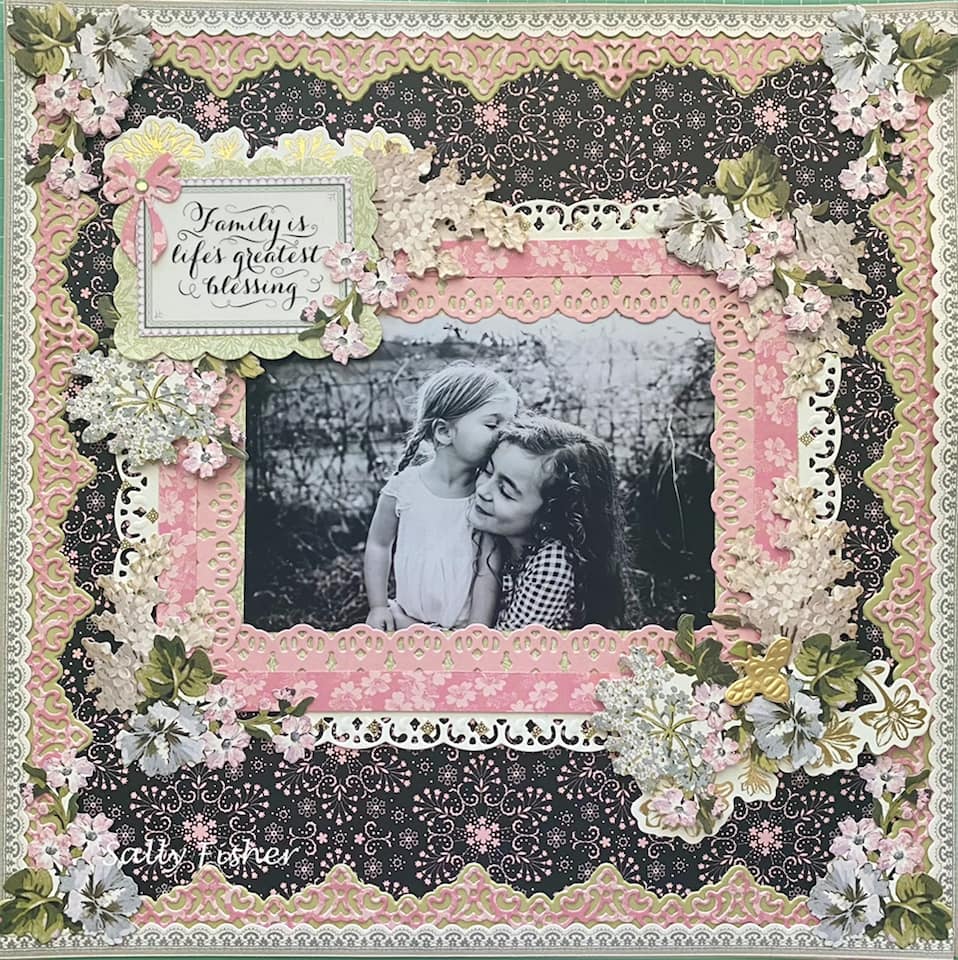 Tasha shared, "Last week's cards."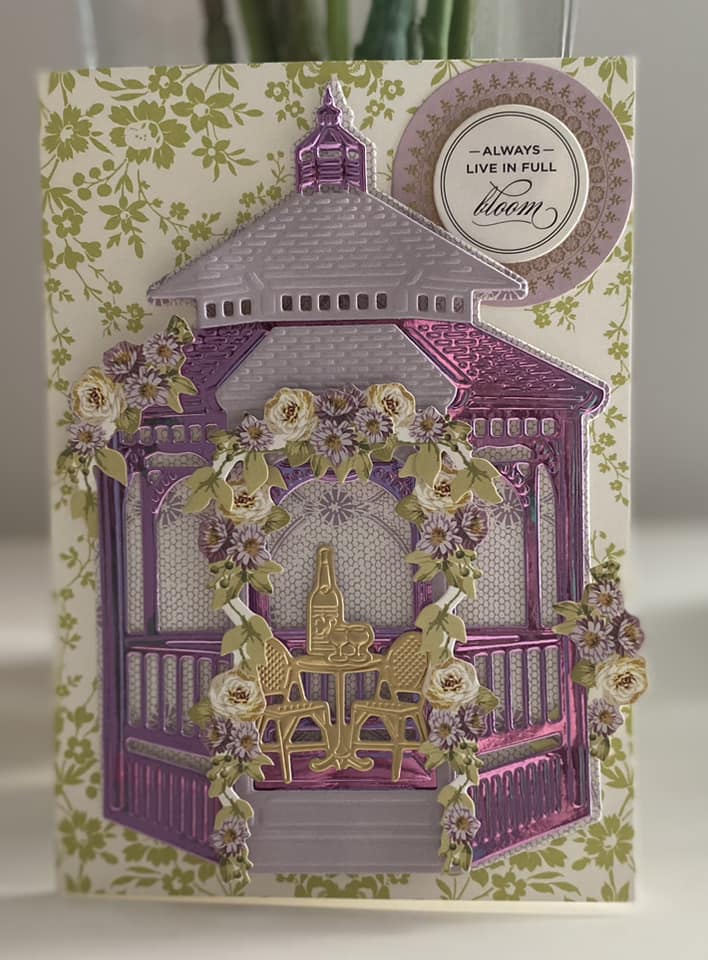 Mary shared, "I say I don't scrapbook, and I still say that. However, I lost my brother a few months ago, and I have wanted to make something special for my niece and nephew. They lost their mom a few years ago. So, after Crop at Home 3, I decided to try making a framed page for each of them. And I really wanted to try making those amazing borders! So, here is the page for my nephew. His dad collected antique car models, and my nephew has them now, so the antique car seemed to be a good fit. I still need to get a print of his mom's picture, but you get the idea."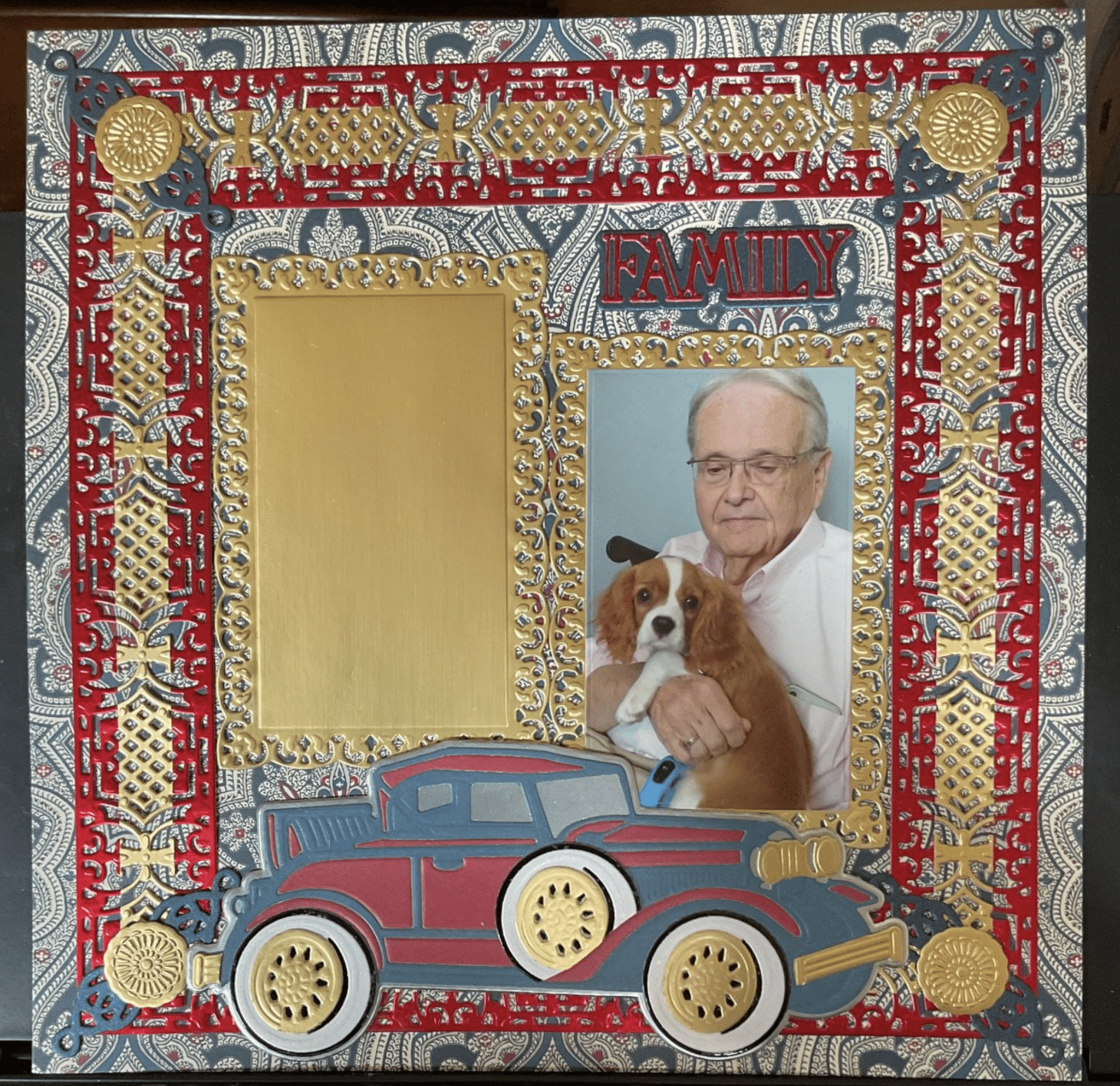 Diane posted, "I ended up getting the new Baby Carriage Easel die because it is so darn cute! Normally my motto is that you can't use it if you don't have it! Well, literally the day I received my die set, I found out that my cousin's daughter is expecting and the gentleman who is doing a project for us in our new house just welcomed in their first child! Before this, I was thinking when am I ever going to use this die? There won't be any occasion to use it much! Well I have had the chance to use it twice already so … I guess I have to think again!"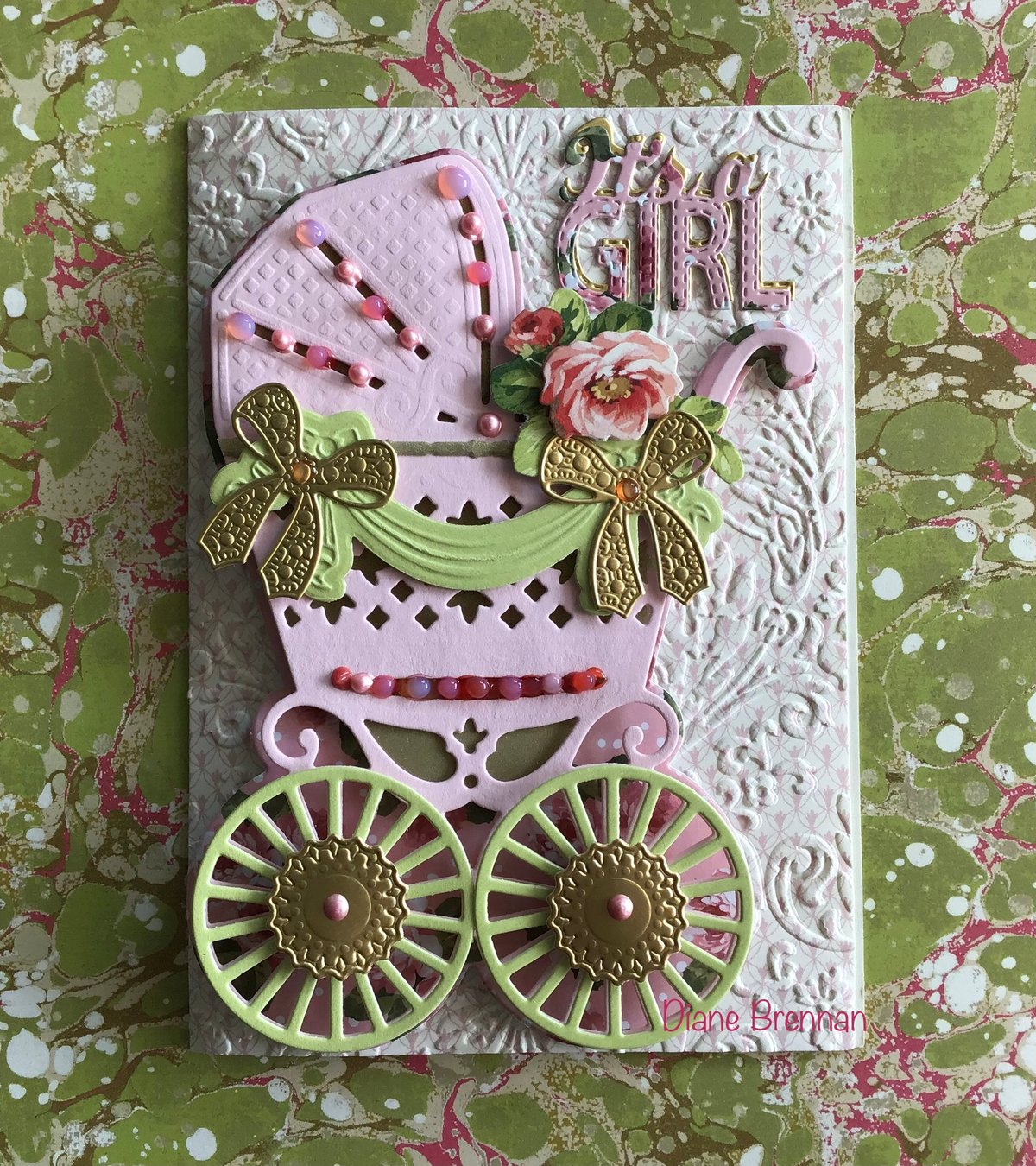 Roxanne wrote, "I combined the Simply Father's Day & the masculine kirigami kit to make this card. I also added the card stand using the handsome cardstock to match the outer edge of the card. Here's the front. The kirigami layer in below."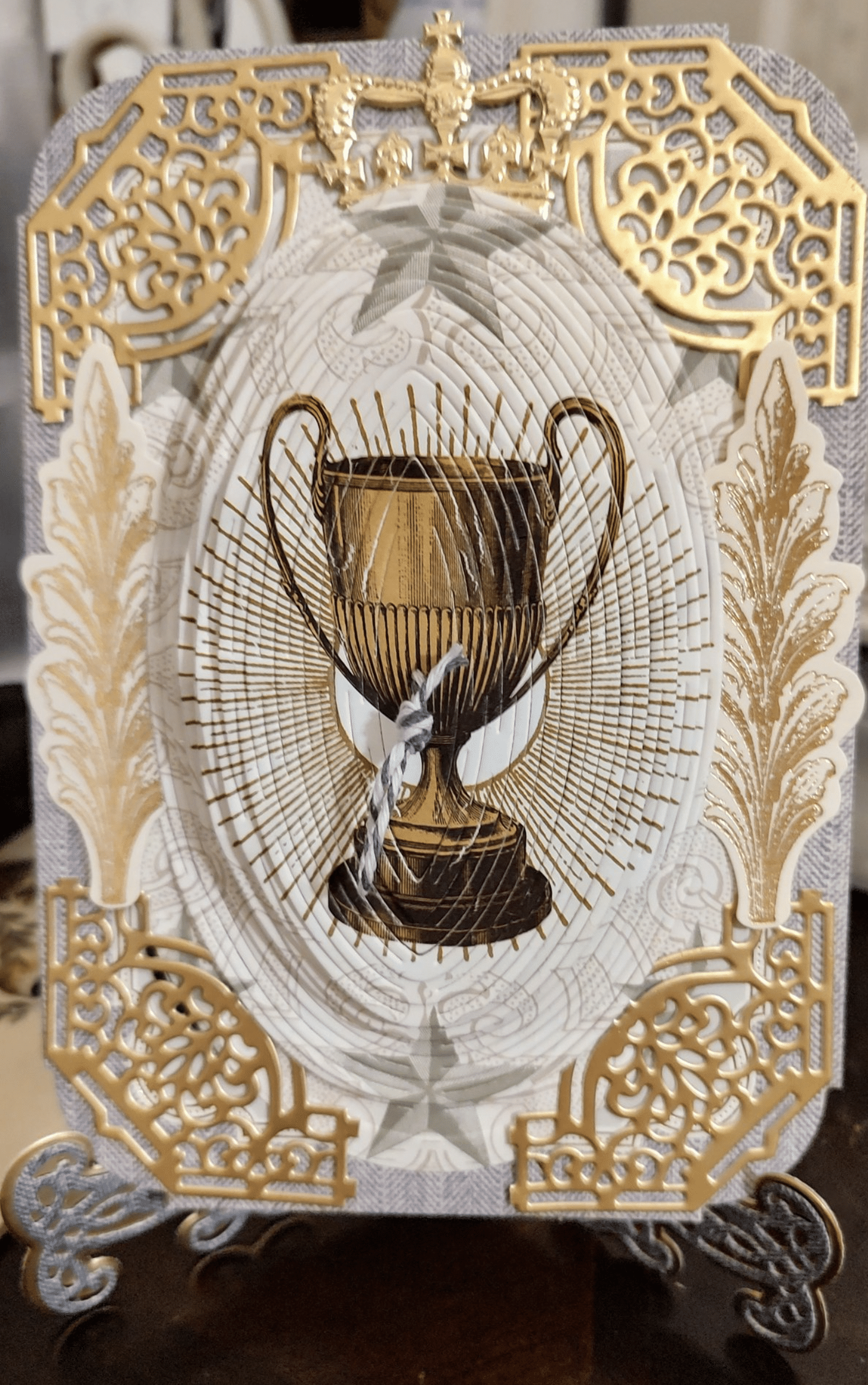 Marie said, "I had a fun time paper piecing today and trying out this die set. I love all the possibilities and I have to say that piecing this and really looking at it you see the details and it was worth my time and now I have pieces for at least one more card."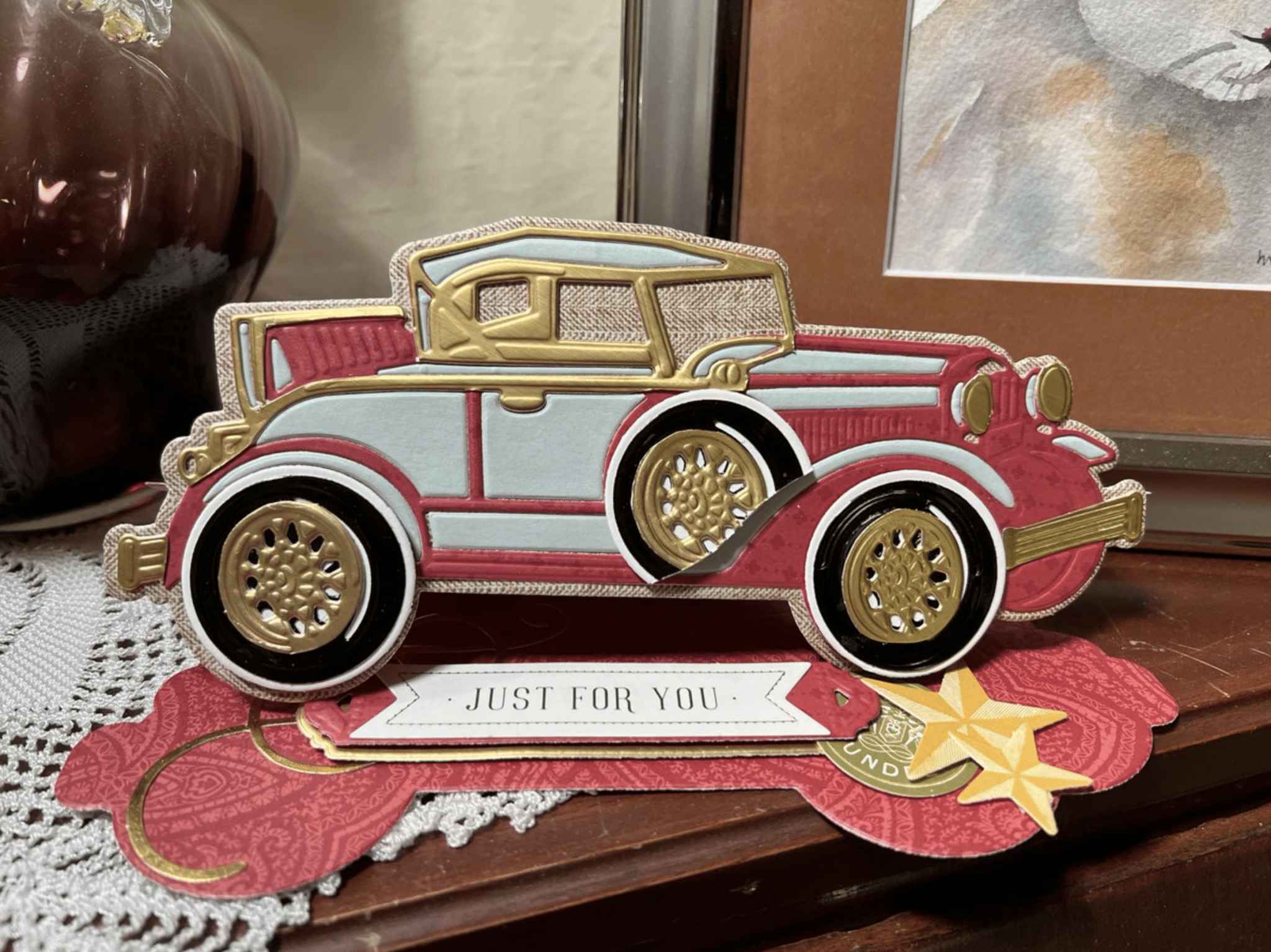 Sheri posted, "The Kirigami card scenes and dies are really fun. I did add more with the Die Cuts for Him and the Banner Sentiment Stickers."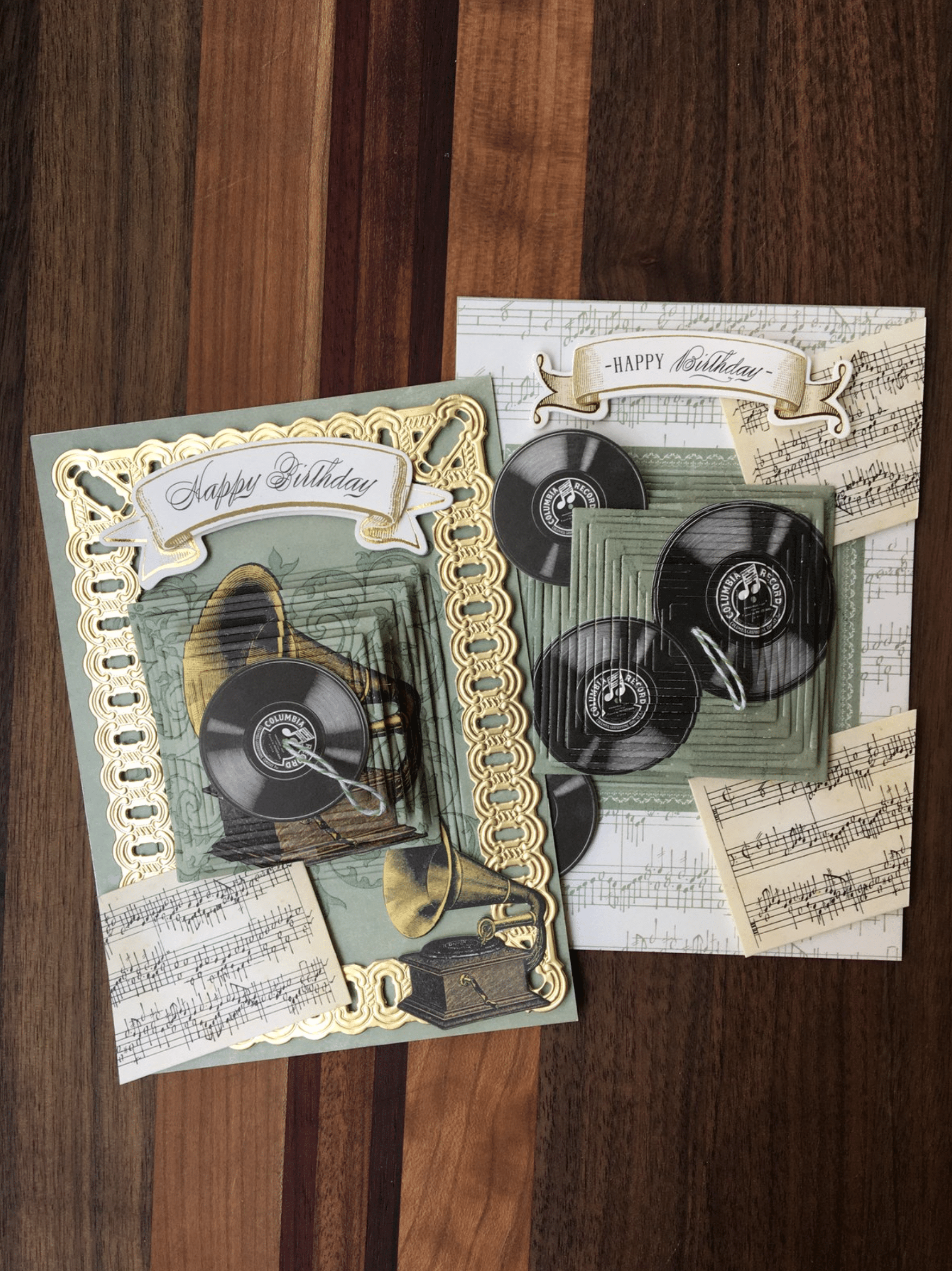 We want to thank you for sharing your creative genius with us this week. If you would like to be featured, post your projects with us on our social media channels or email us at rsvp@annagriffin.com. We look forward to seeing what you come up with next! If you missed yesterday's AGTV Finishing School Live event, you can catch up on it here. On June 5th from 2pm to 4pm, we have our only HSN sale shows of the year! Mark your calendars for a 2 hour block filled to the brim with incredible deals. On Monday, we will have a preview and shopping list for you!
Love,
Anna