Hello friends,
We think that this past week just might be one of the most creative of all time! With Crop at Home 3 and our Anna Griffin Elegant Papercrafting shows on HSN this week, there has been a whirlwind of amazing crafting happening. We have loved your participation, posting and projects throughout all of the fun. As always we looked to our social media channels to see what you have been up to, and we were so pleased to see such gorgeous cards and projects! Thank you for always brightening our day with your incredible paper projects.
Come see what was crafted and shared!
Jane wrote, "Happy Sunday Morning! Anna's Big Birthday Boxes aren't just for bdays, I utilized it to create this celebration card for my suegra's caregiver, Karen M. who retired on Friday. She's been with us for a few years caring for my mom-in-law. Karen is super & amazing. They broke the mould when they made Karen. My MIL'S nephew visited from the UK and Karen stayed on extra to make sure the visits went smoothly. We were so grateful. We will miss Karen, she's become more than just a caregiver to our family. Also, she's become a HUGE Anna Griffin Inc. fan!! Juanita, converting Griffinites every day!"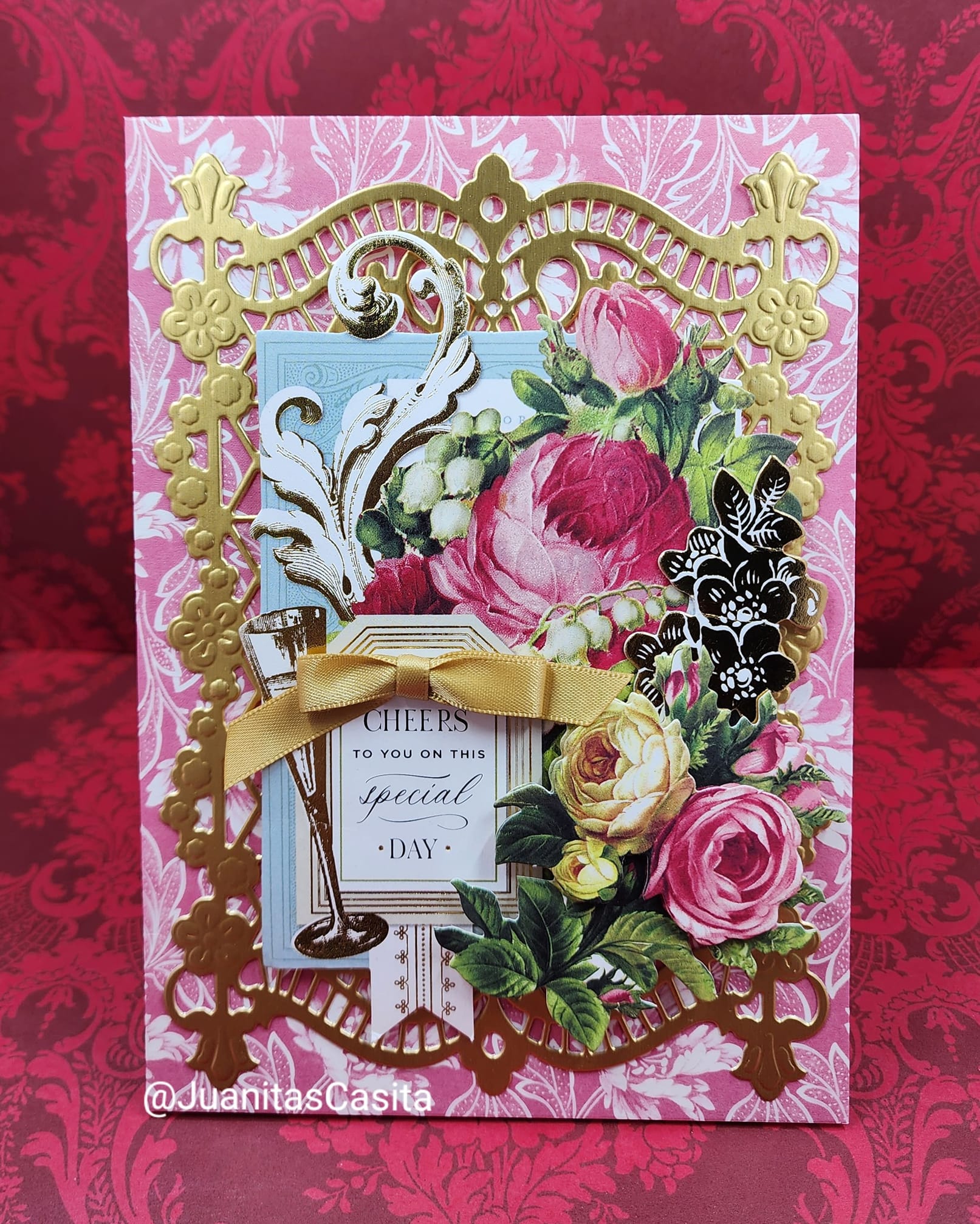 Thea posted, "
Anna Griffin gives us so many options for us to show our Moms the love!"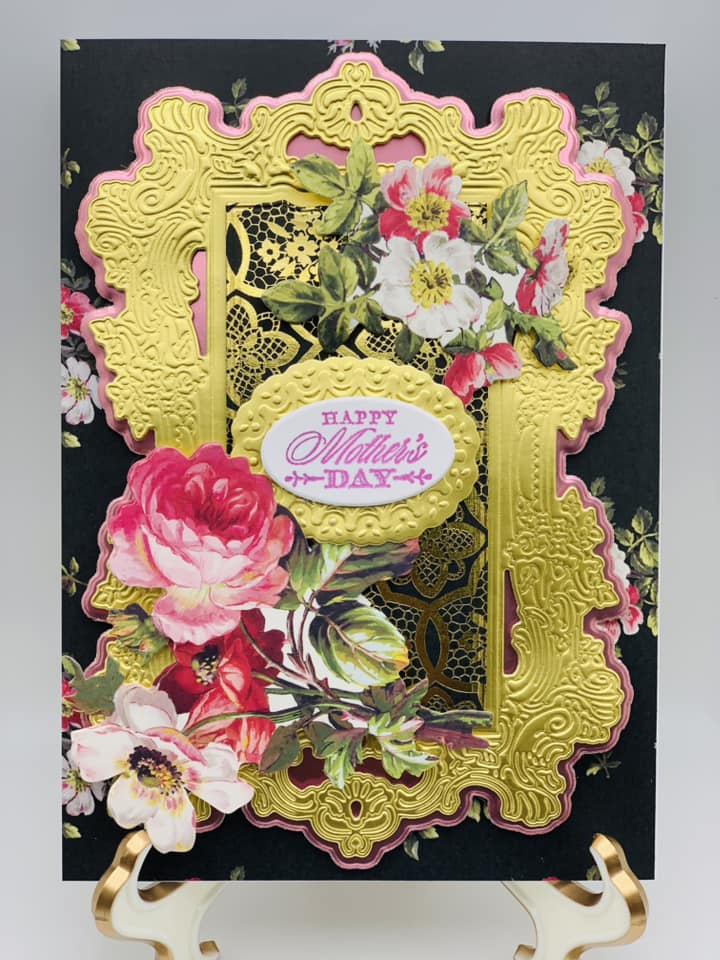 Irene said, "
I made my Mother's Day cards from the
Simply Mother's Day Card Kit
, added a card topper, flowers, and used rub-ons to compliment the inside. Easy, peasy… Thank you, Anna."
So pretty, Irene!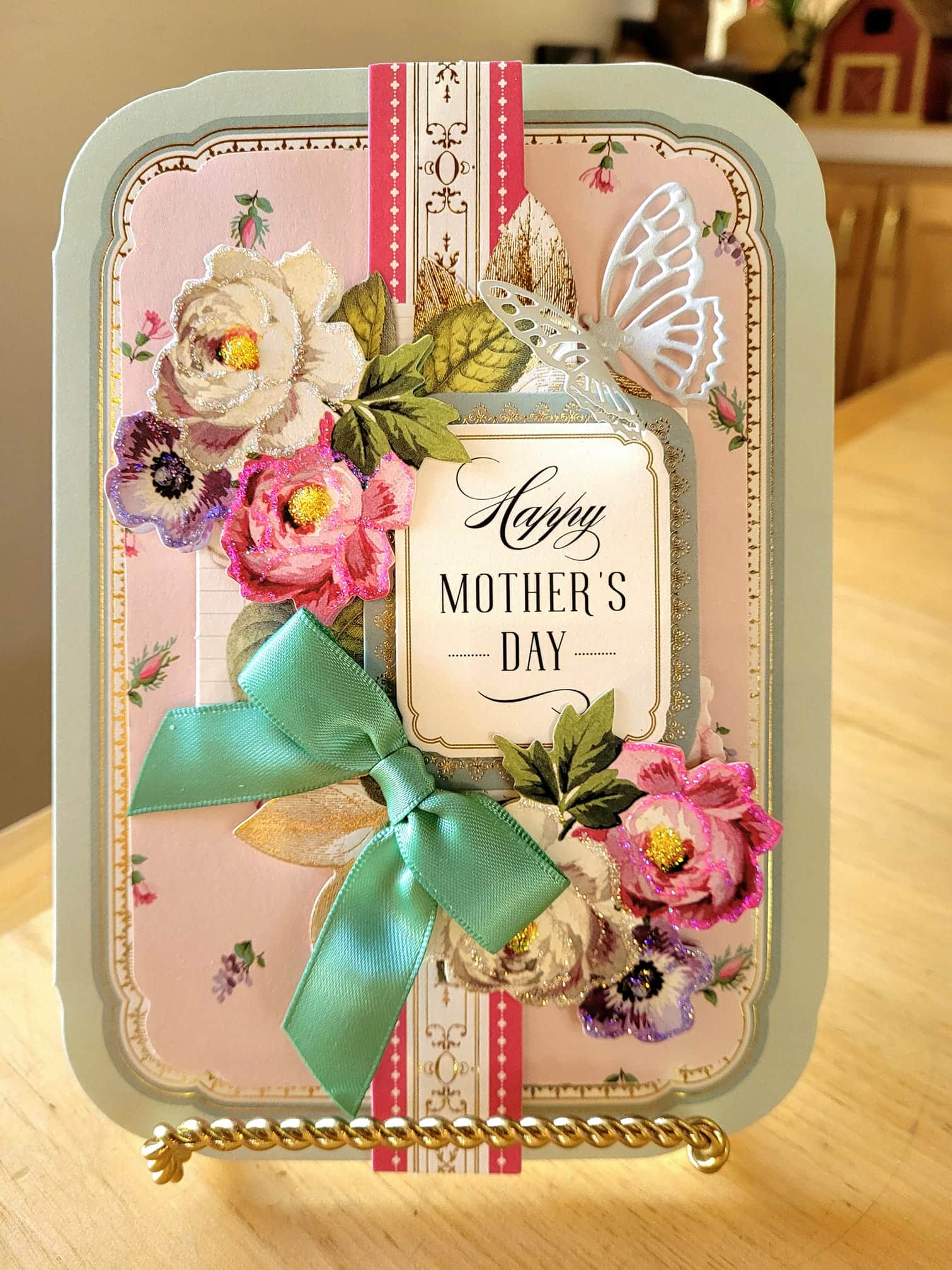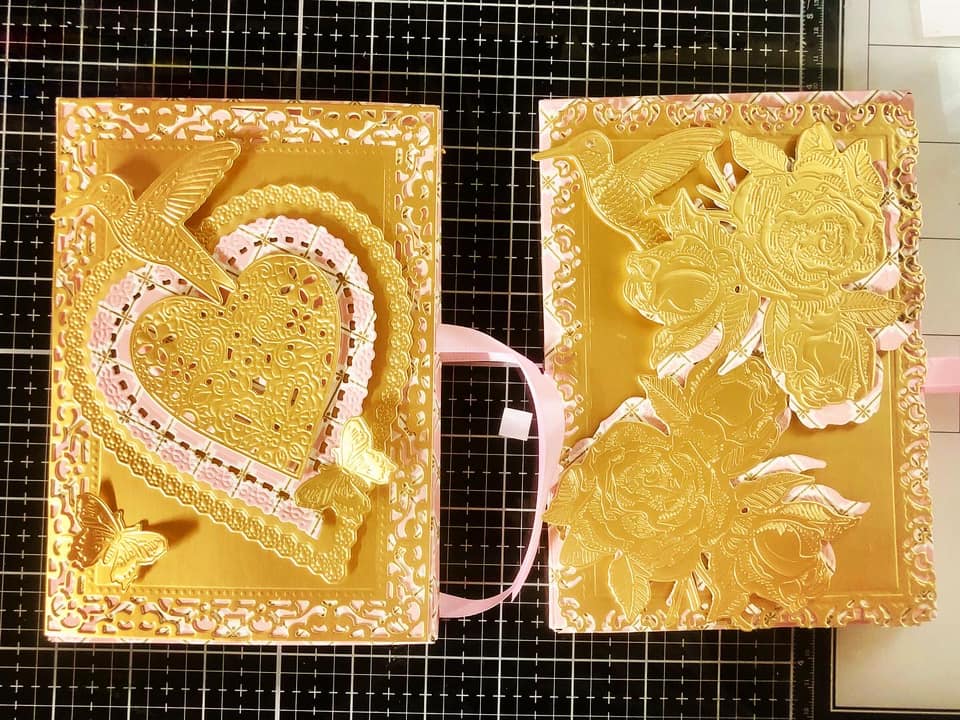 Jan said, "T
his is my display of Create Crop at Home pins, with room for more!"
What a lovely display!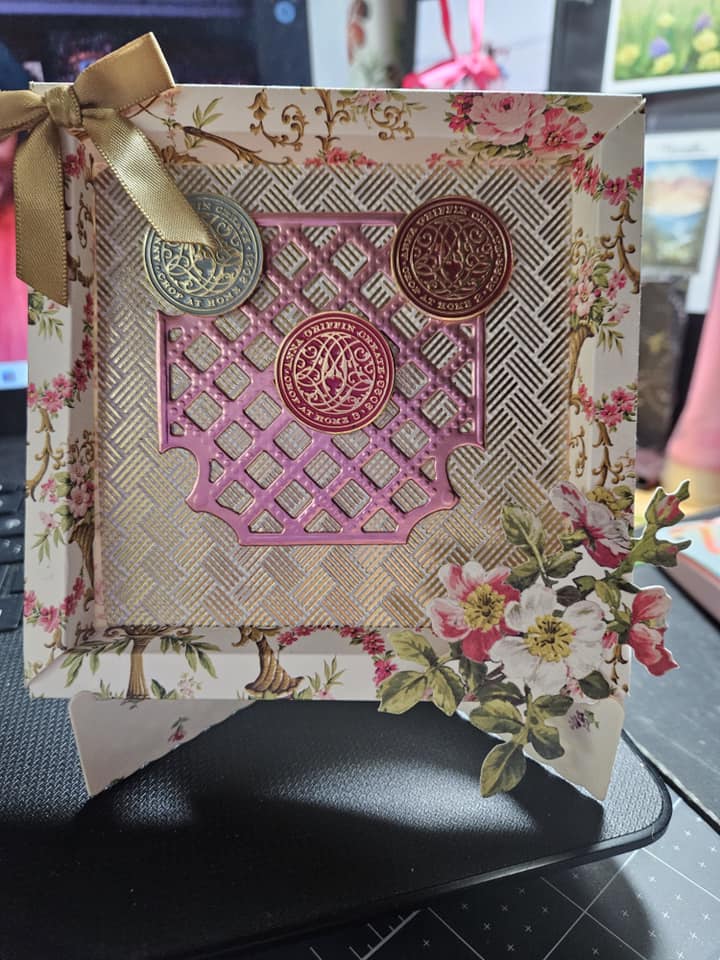 Tracy shared, "
I love these
little boxes
… and I really love the card stands. They make everything look so special. Thank you for these beautiful dies."
She is such a cutie!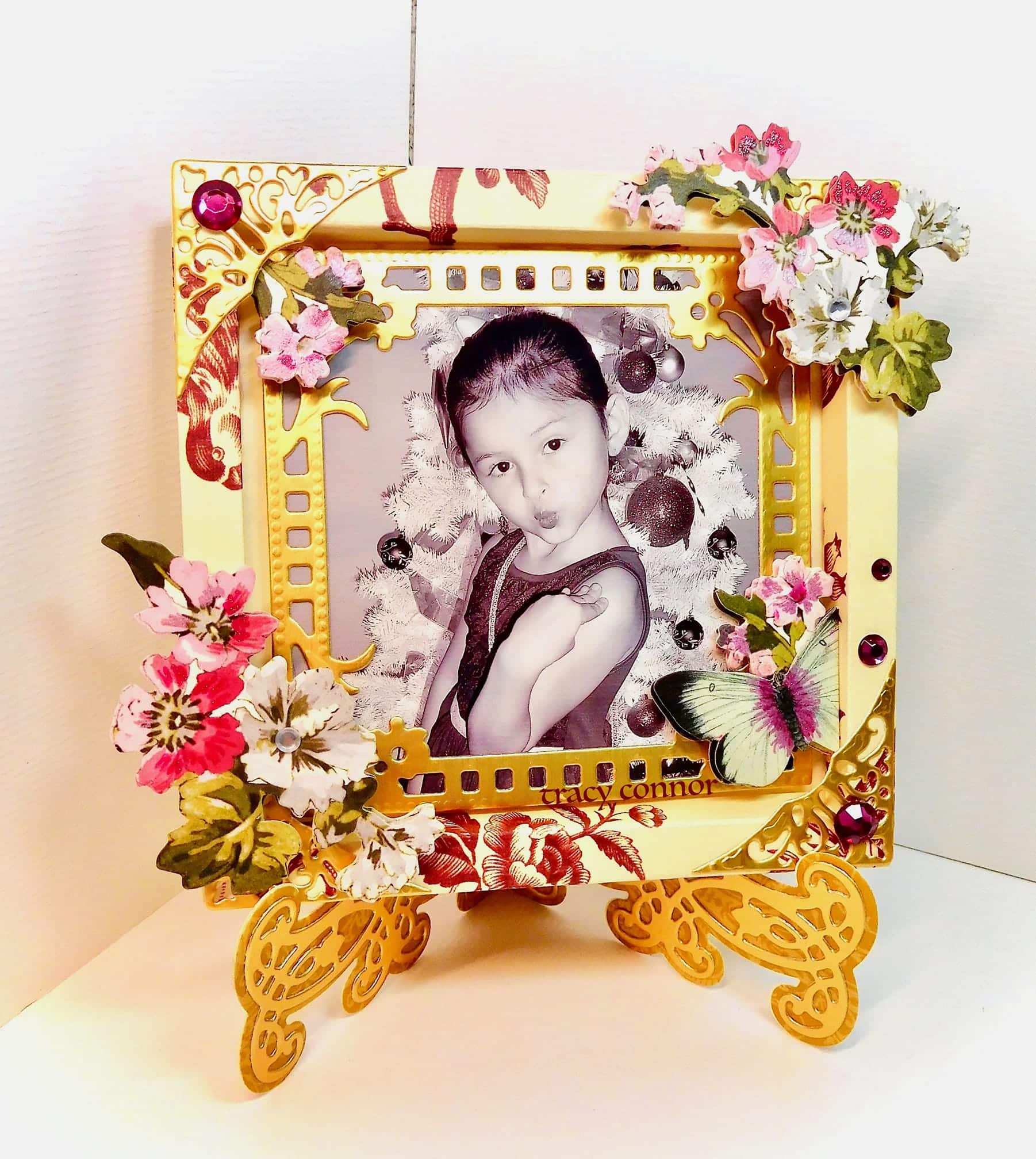 Terry posted, "
I love the lavender tones of the card- a beautiful floral display! With Teacher Appreciation Week starting tomorrow, I made many
gift tags
for my granddaughters to attach to home-baked goodie bags. Here are a few."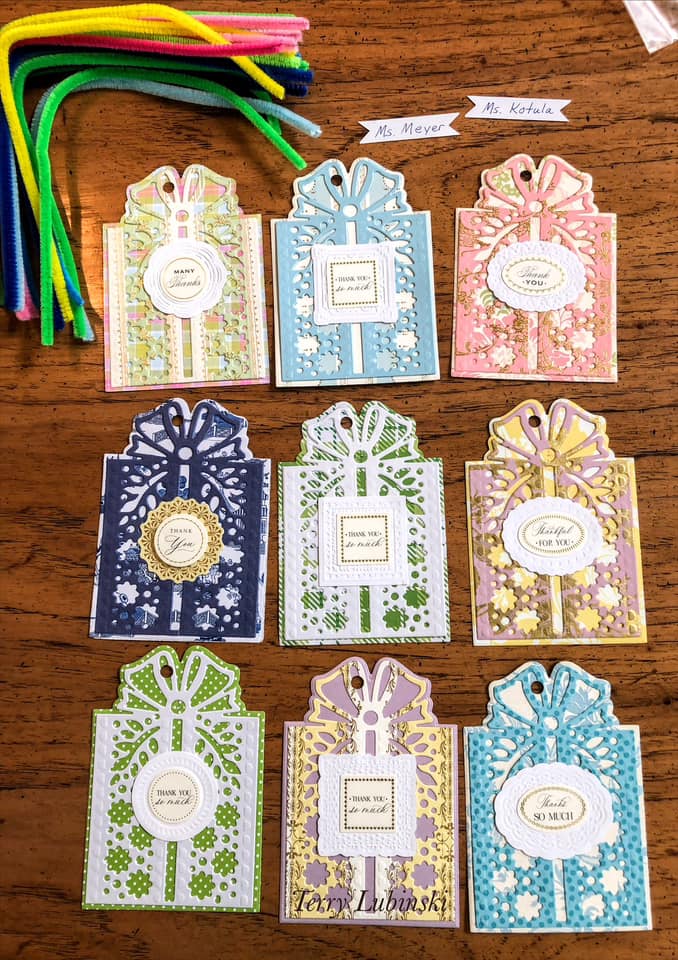 Pamela shared, "
Centerpiece for our coronation breakfast."
How fun! This is the perfect centerpiece to comemorate such a historic occasion.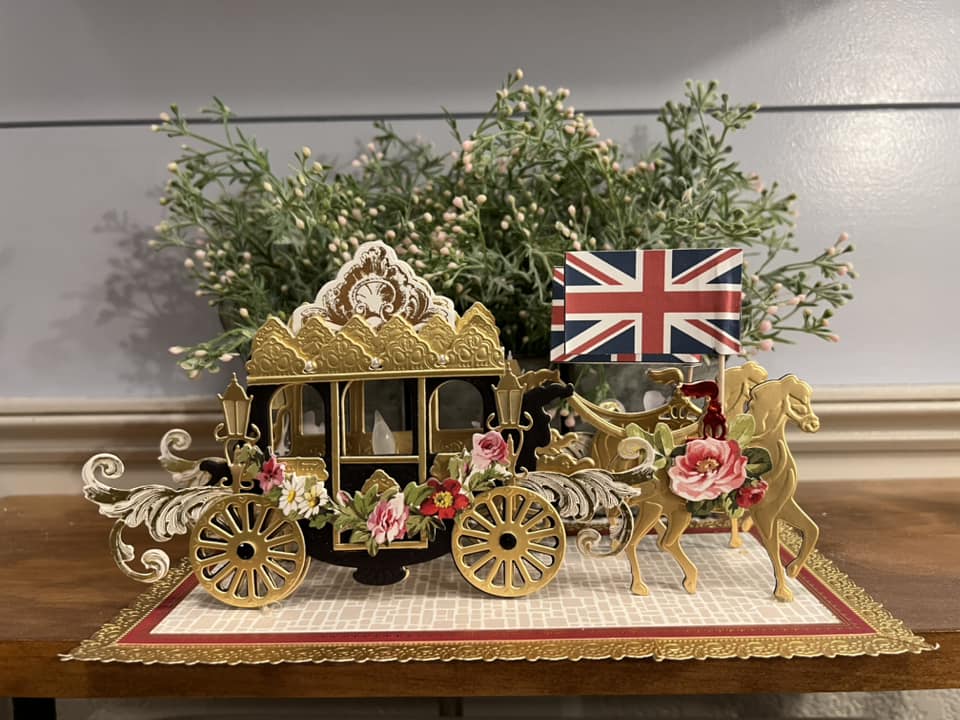 Karen said, "Before surgery, I tried my best to get cards made for all the events coming up. The first is my husband's birthday. I wanted to go all in with the card since the cake I usually make is going to be really delayed."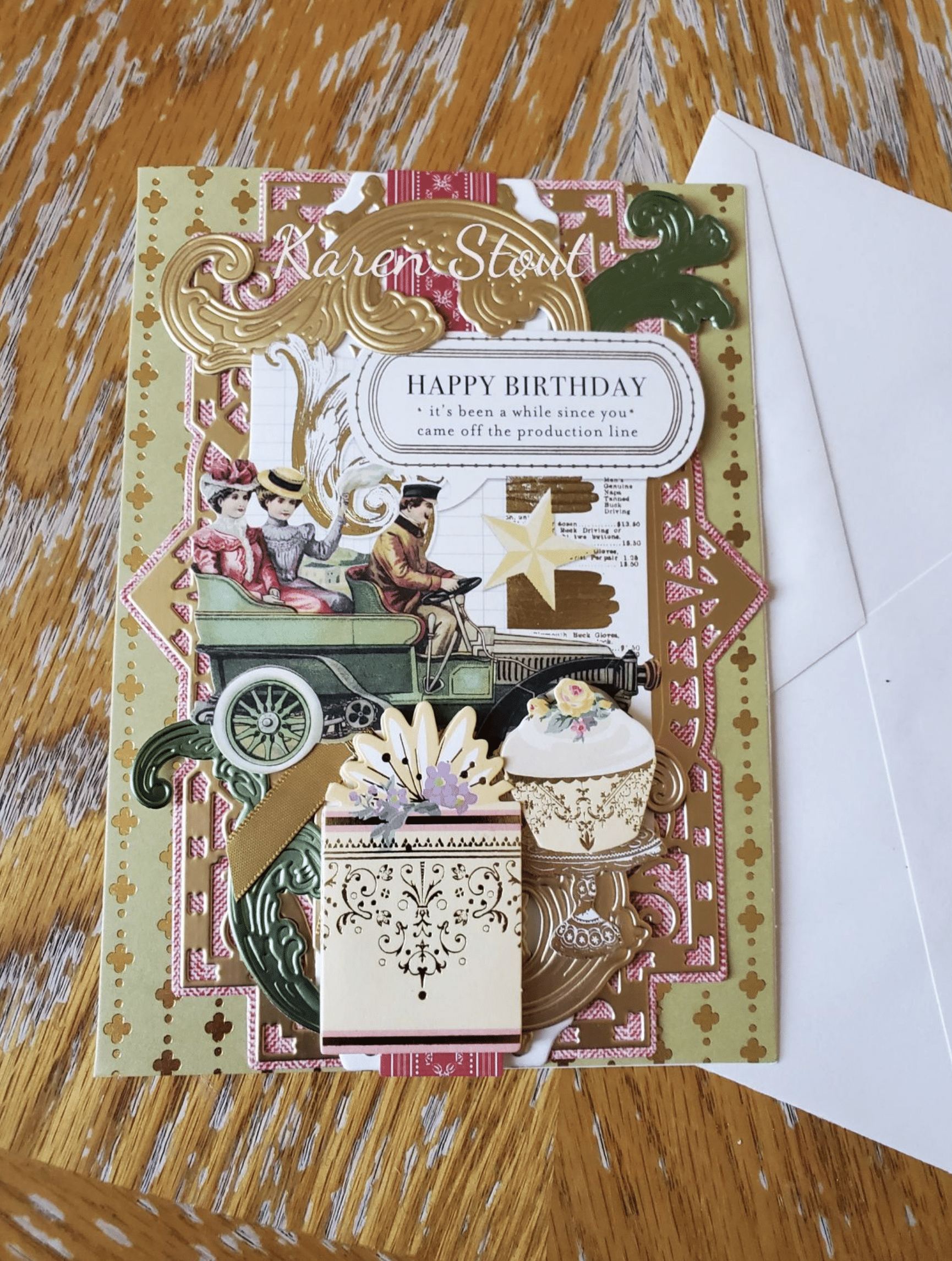 Roxanne wrote, "Lots of birthdays over the next two months! I decided to make my cousin a cake."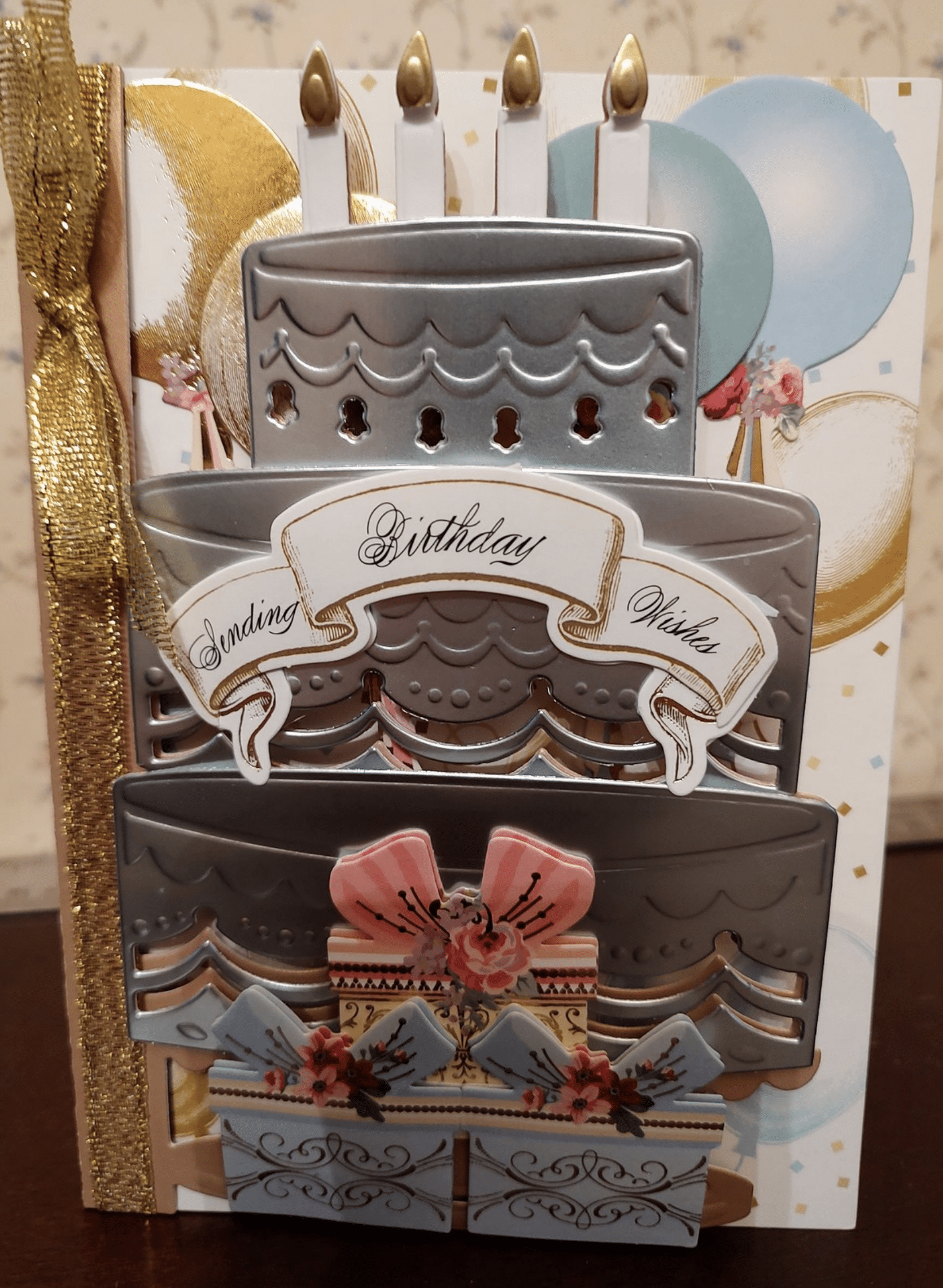 Sheri posted, "I enjoyed the new Finishing School Pretty Purses Class. Here's my South Pacific design. Thank you Anna for sharing your Grandmother's needle point purses so pretty."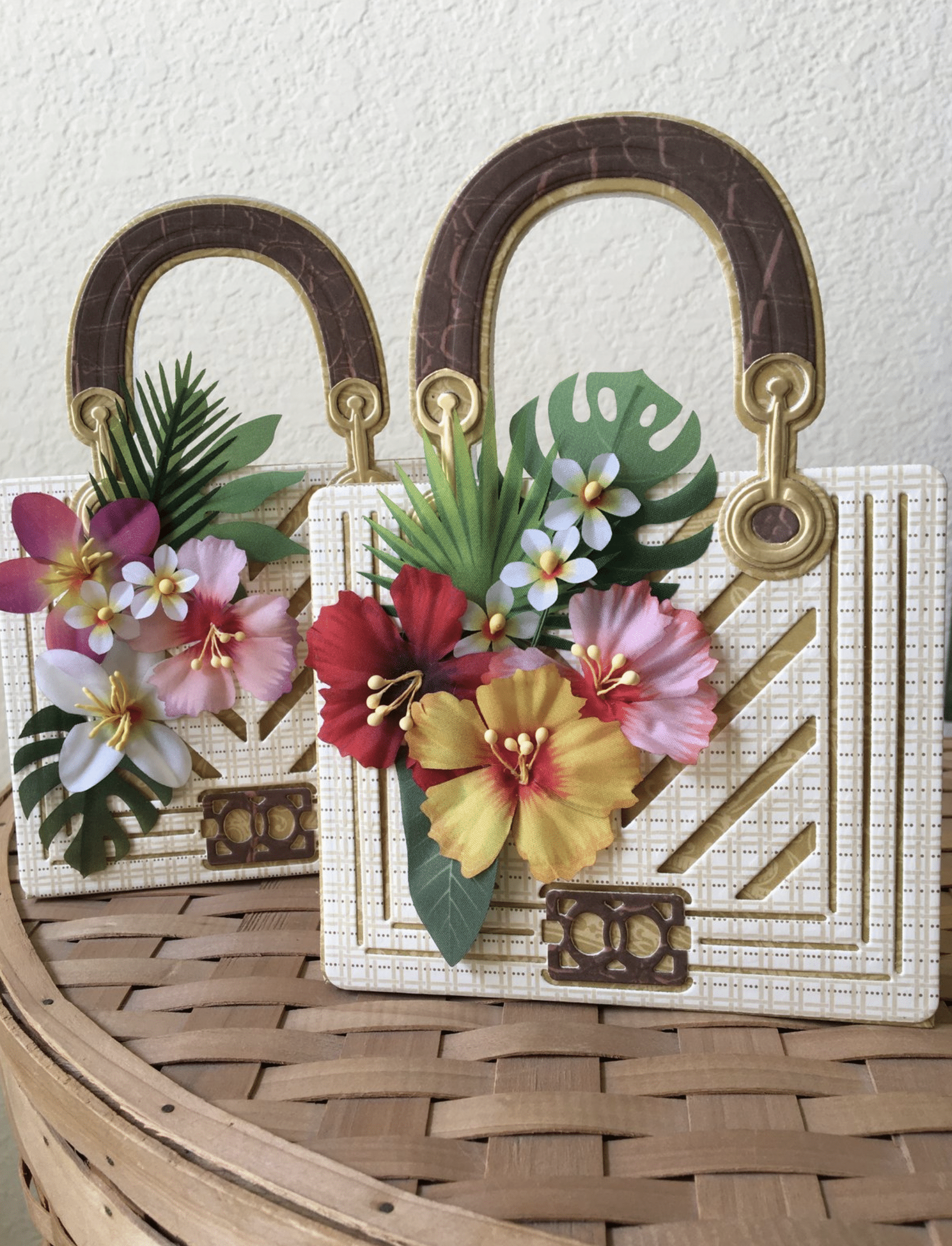 Beth shared, "My very good friend's daughter was married this weekend. This is the card I made for the happy couple. On the bottom underside of the easel cake card I applied a mini pocket to hold the sentiment, personal message and gift. AG dies used in this project: Easel Cake Die, Mini Flower Dies, and Mini Pocket Dies. The cake topper was from the Cricut Library of images."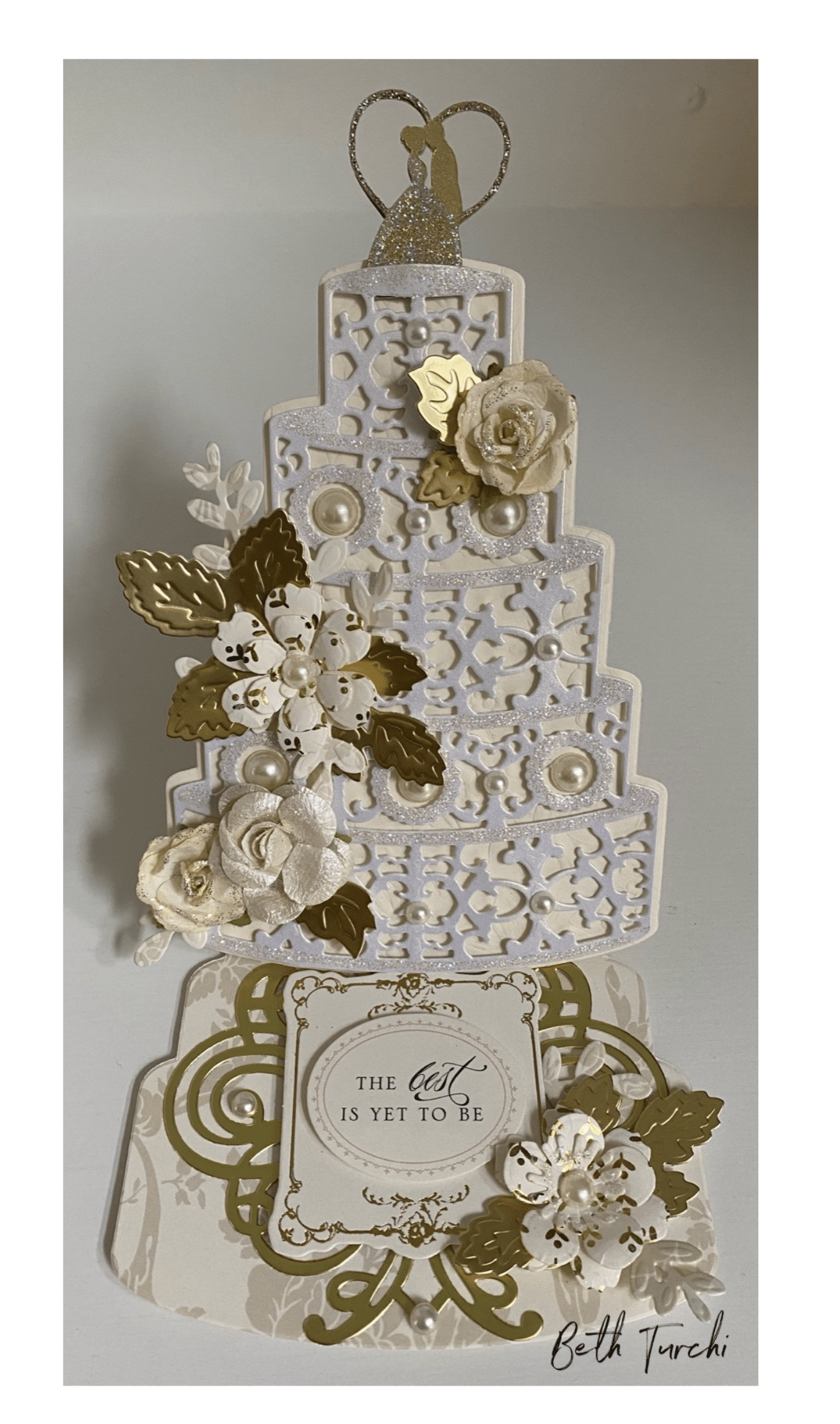 Everything above is such a feast for the eyes! We appreciate you sharing what you are making and a little about who will receive it. To be featured, post your work each week on our social media channels, or email us at RSVP@annagriffin.com. We will share more of your beautiful paper projects next week.
Love,
Anna