Hello Griffinites,
It's time for our weekly show and tell, Craftspiration. We love seeing all of your wonderful projects on our social media channels, and each week we round up a collection of your great work here on the blog. From patriotic projects to sweet scrapbook pages and 3D projects, everything is incredible. If you are having a creative slump, then you are in the right place.
Come feast your eyes on this week's crafty offerings.
Edyne said, "I turned the Birdhouse die into a 3D box card so the birdies could have their own 4th of July celebration!  I used Paper Tricks Cut and Emboss folders to make the bunting and the fireworks. It can be viewed from both sides. Happy 4th of July!"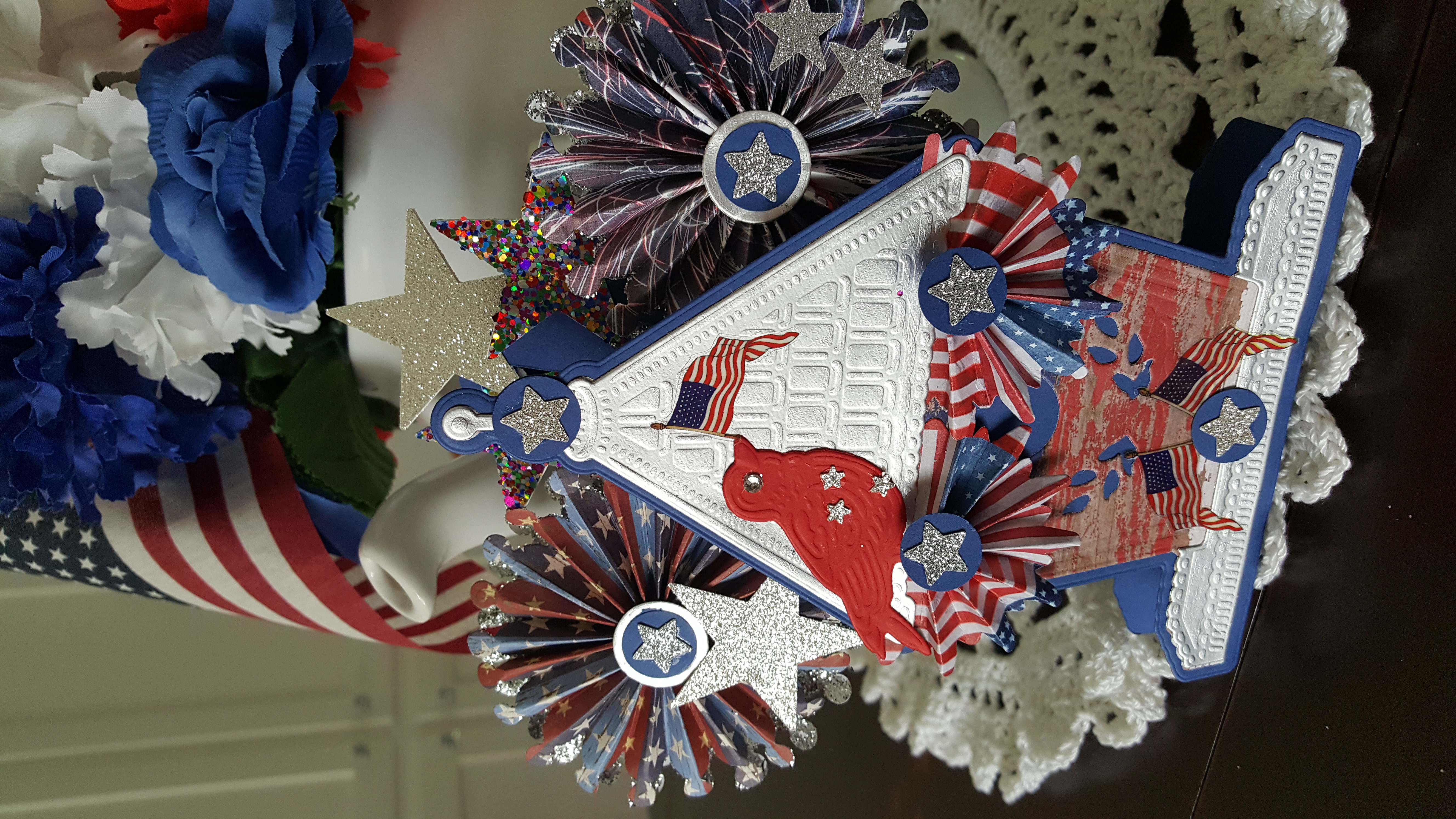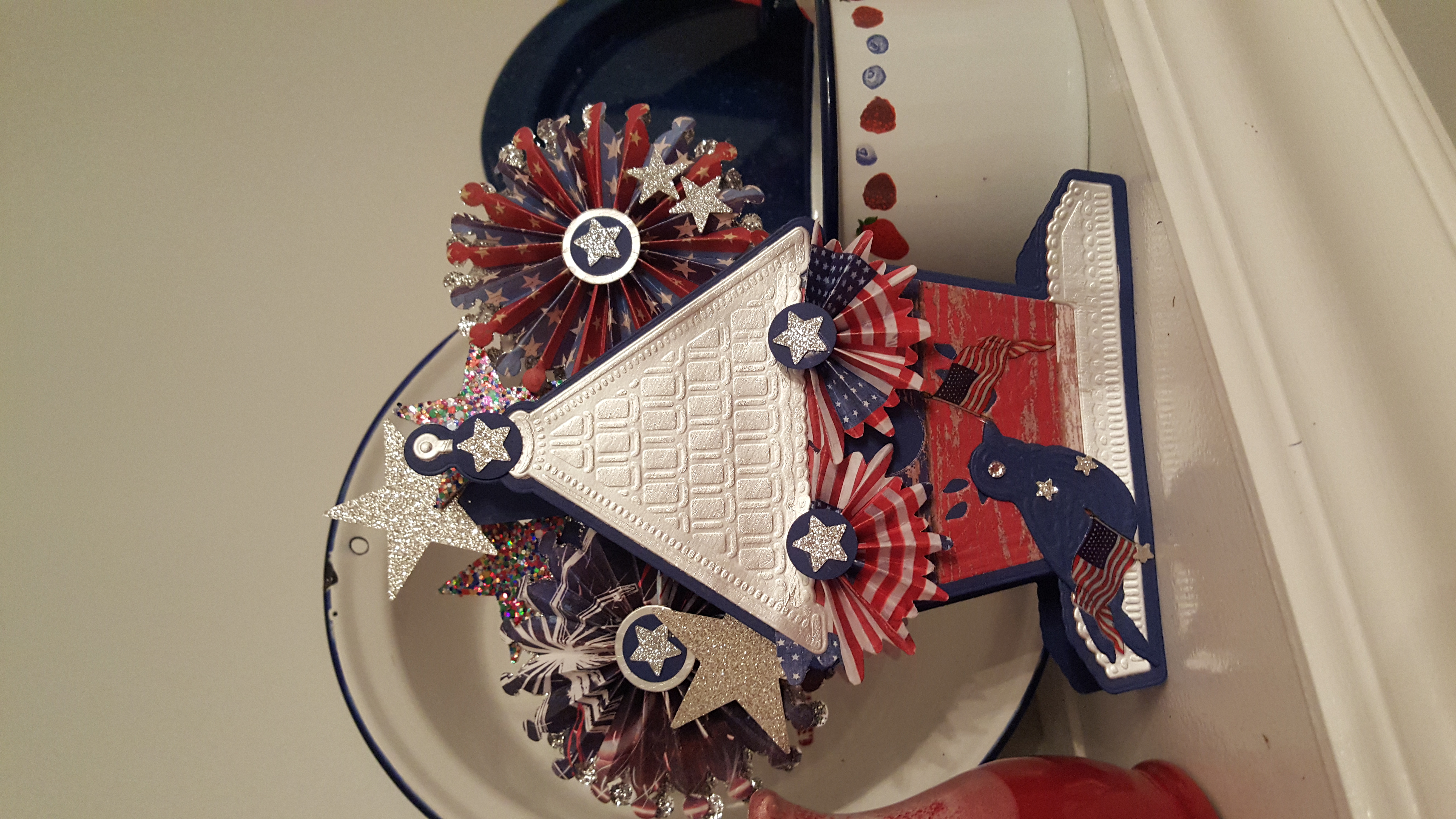 Margie wrote, "This is a new design that I made because I have friends that love peacocks."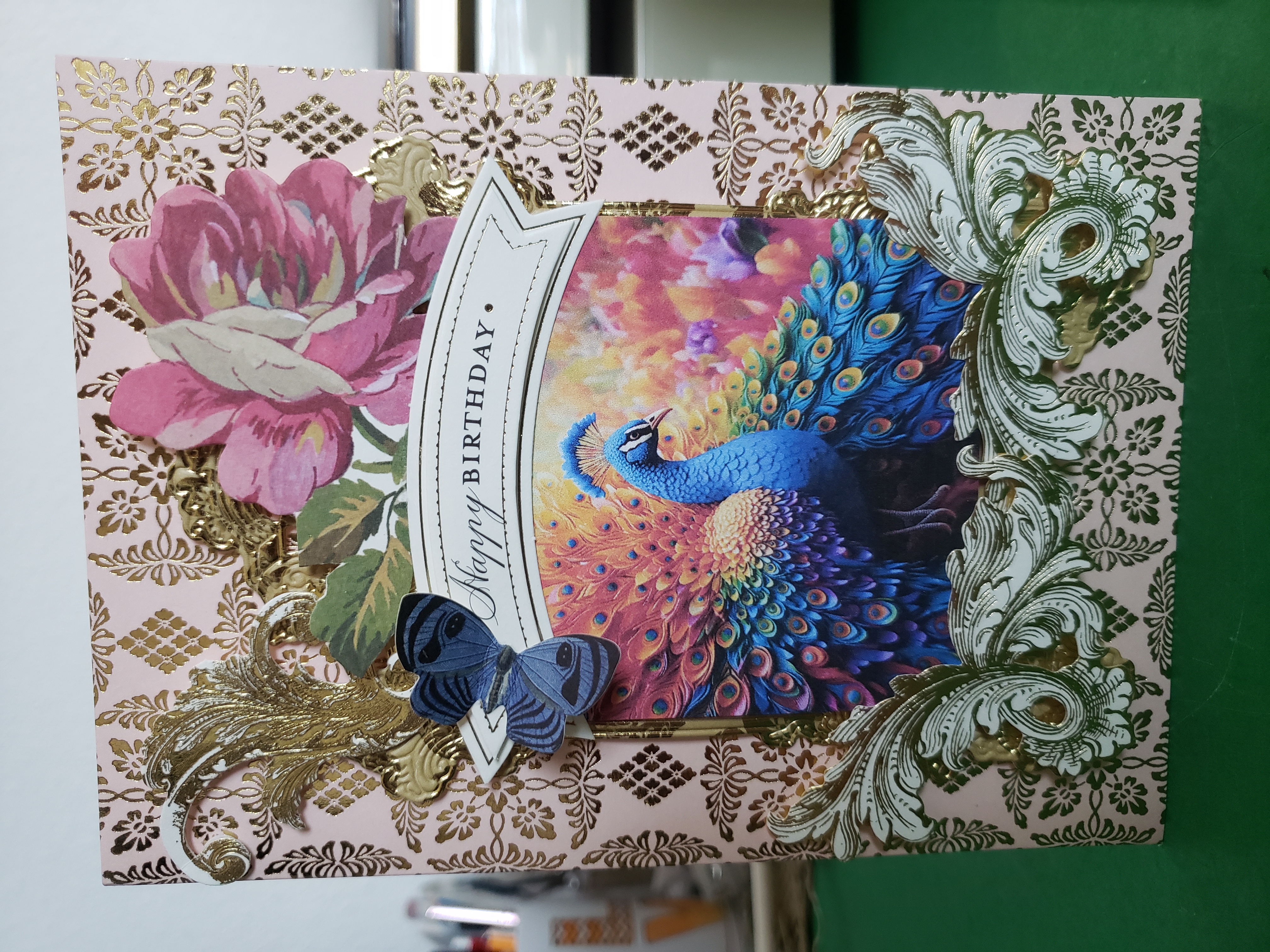 Lorri shared, "I just finished my pages from our recent trip to MI. This is my favorite because it's all about family and family is everything."
What a happy family!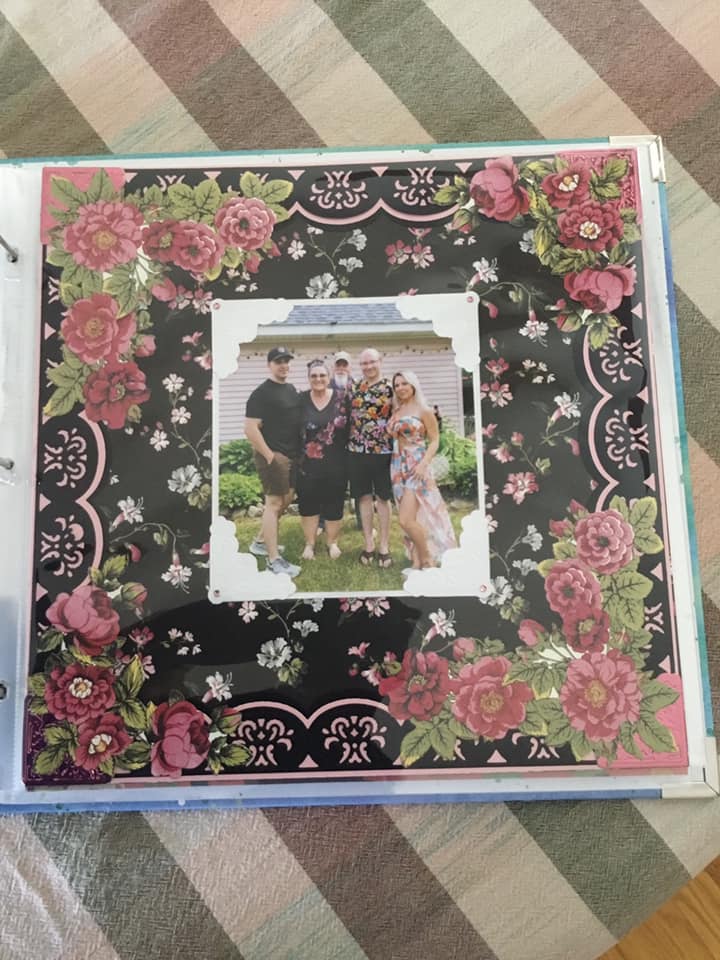 Michele posted, "
So little time to craft these days that it took me almost two weeks to finish this birthday card for my sister. I went bright and bold with this one! Love the new
Victorian slim line dies
!"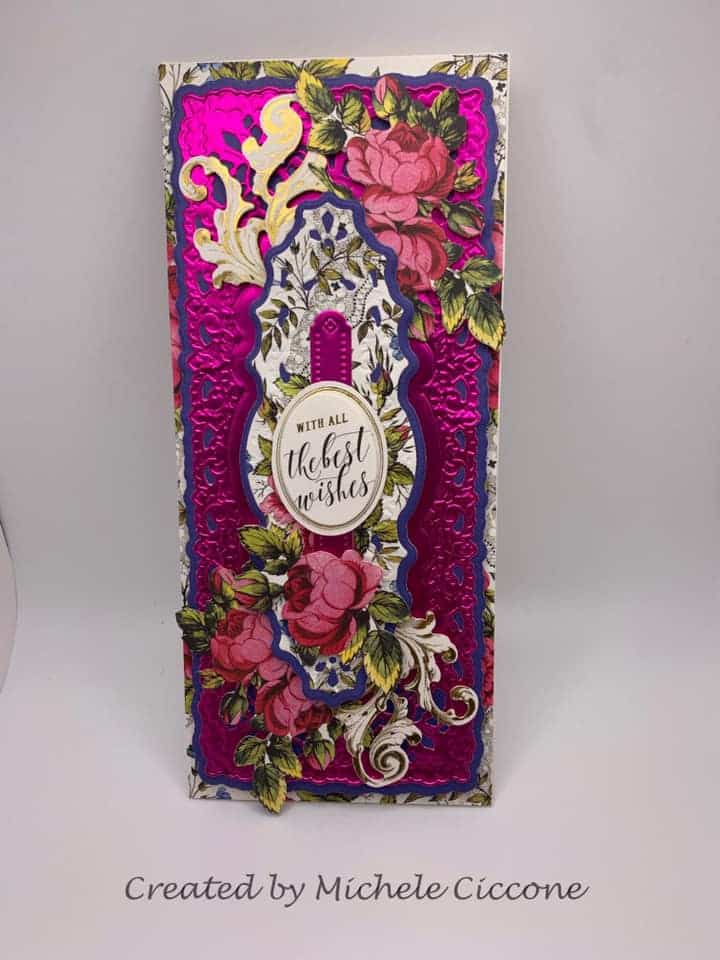 Sandra said, "
My Sunday share – Anna's
church die
."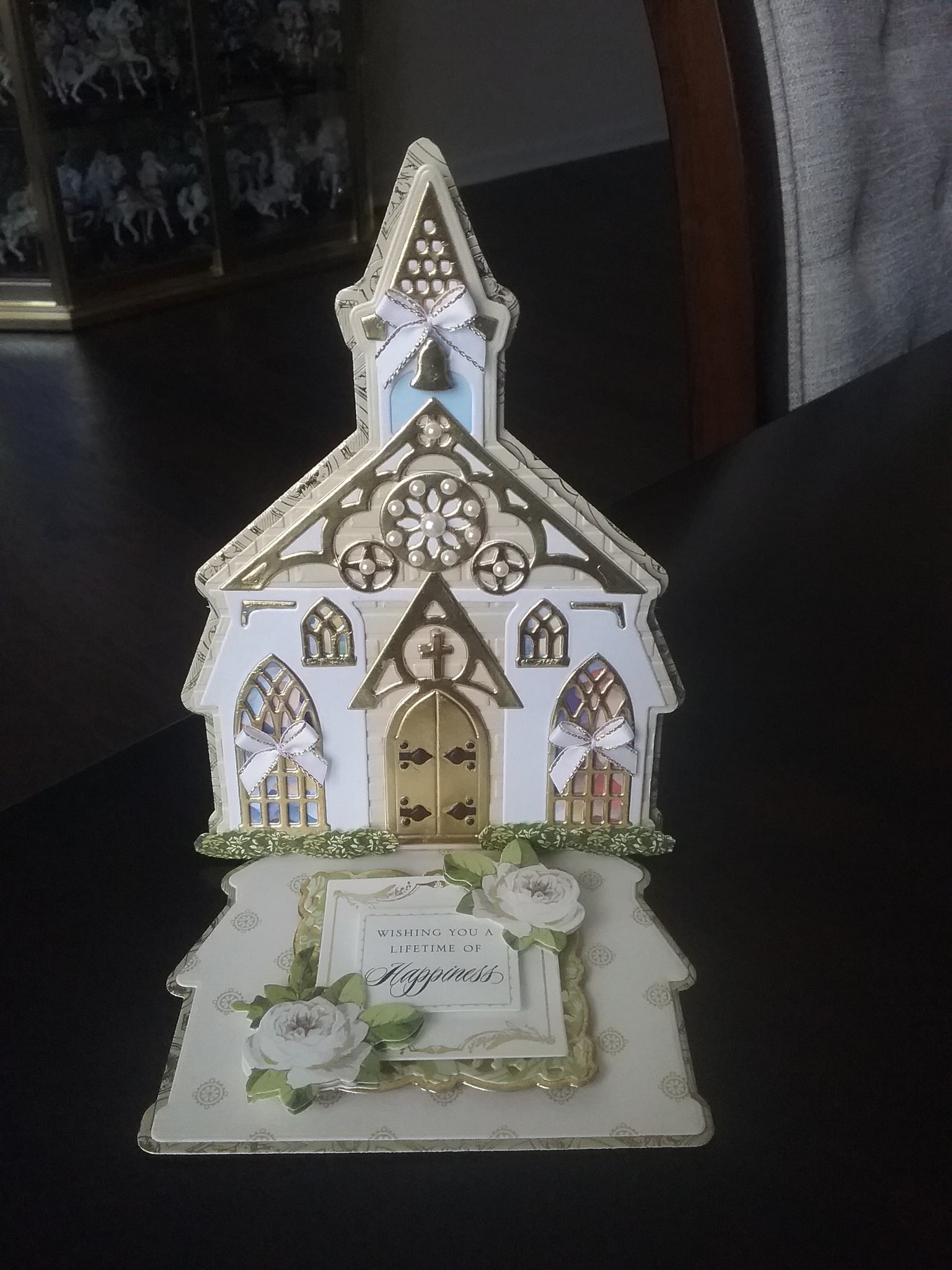 Vicky posted, "
My first share ever! My son and his daughter. You can tell she's got him wrapped around her little finger."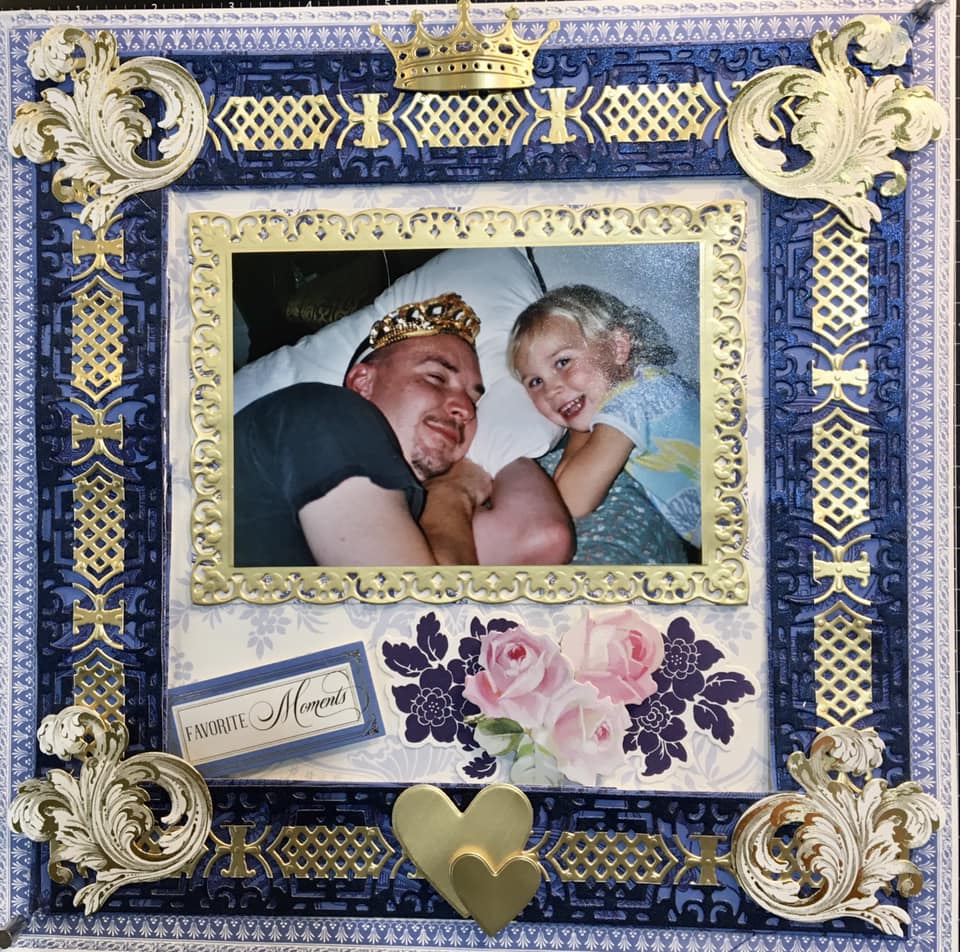 Leslie shared, "My 4th of July cards were all different based on the persons fur babies. My sister has 2 cats and 2 dogs that will celebrate together this year! Thanks Anna for this die set that will fit every holiday… Can't wait to do a spooky Halloween one!"
Love this patriotic card!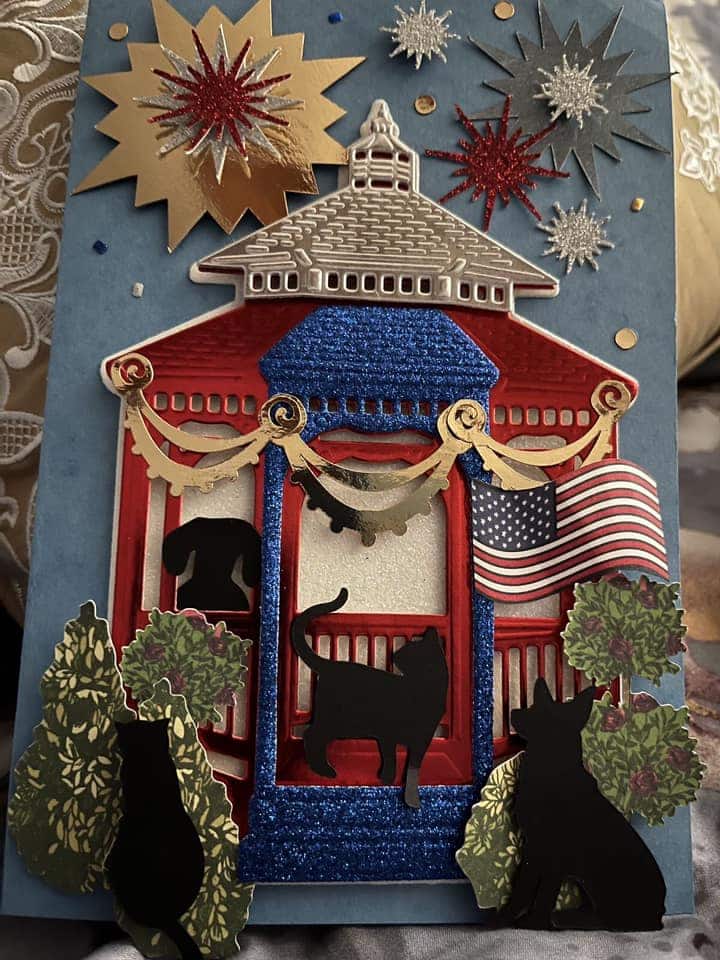 Jane wrote, "
One of my favorite cards from the past. Little Miss Firecracker reminds me of Anna."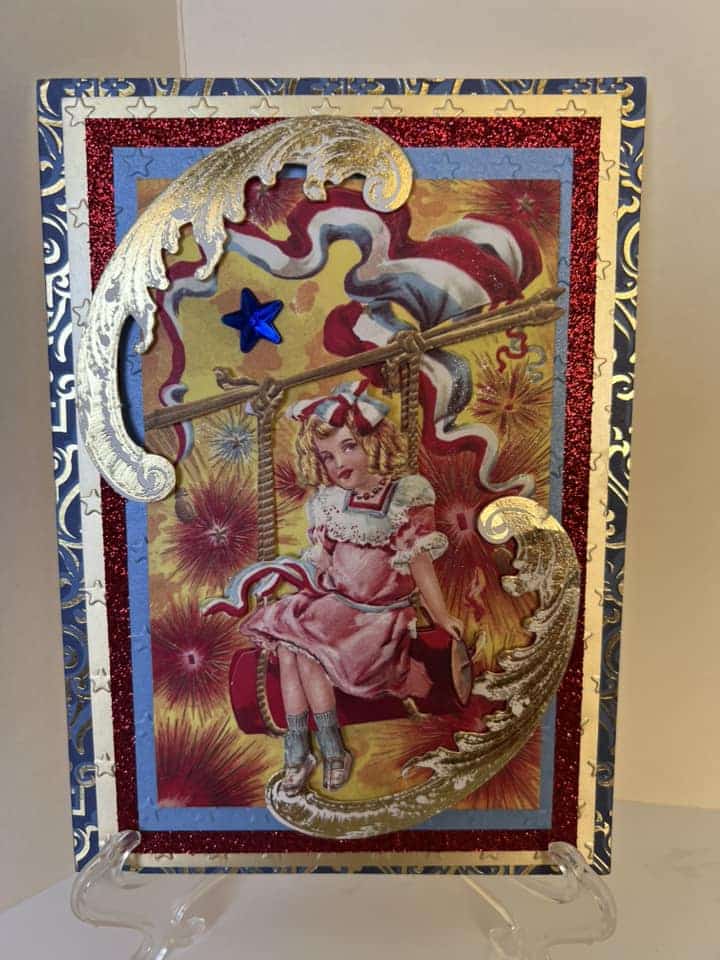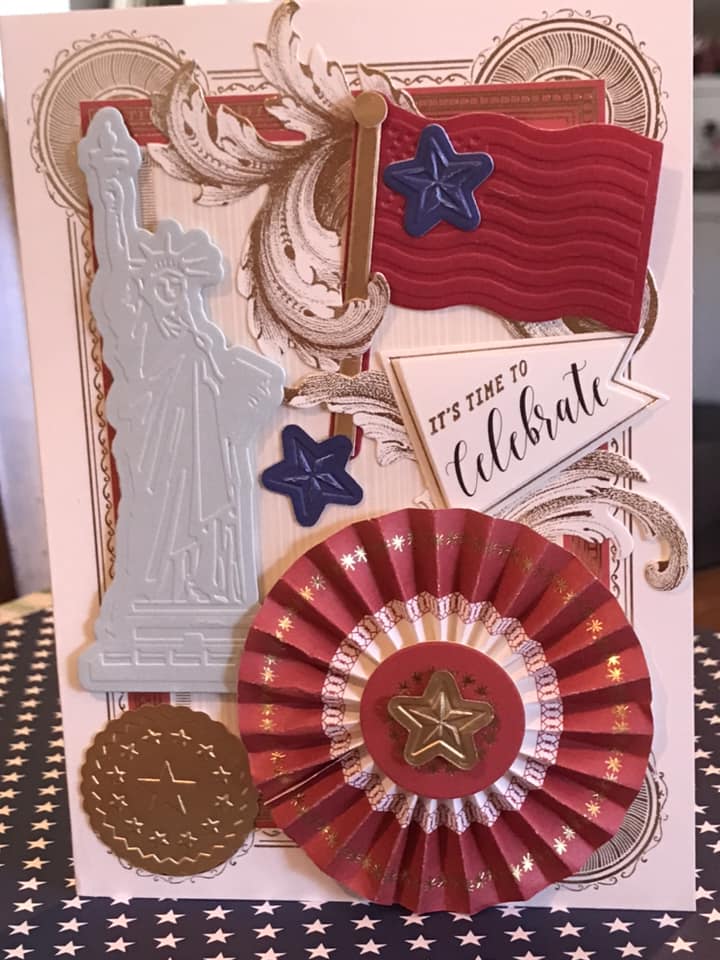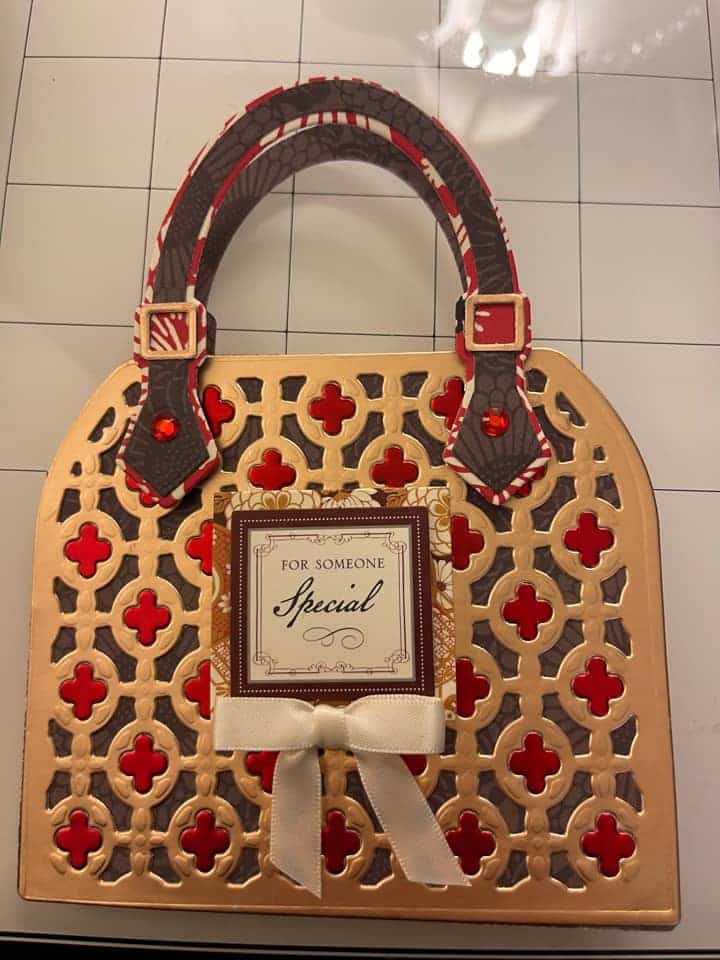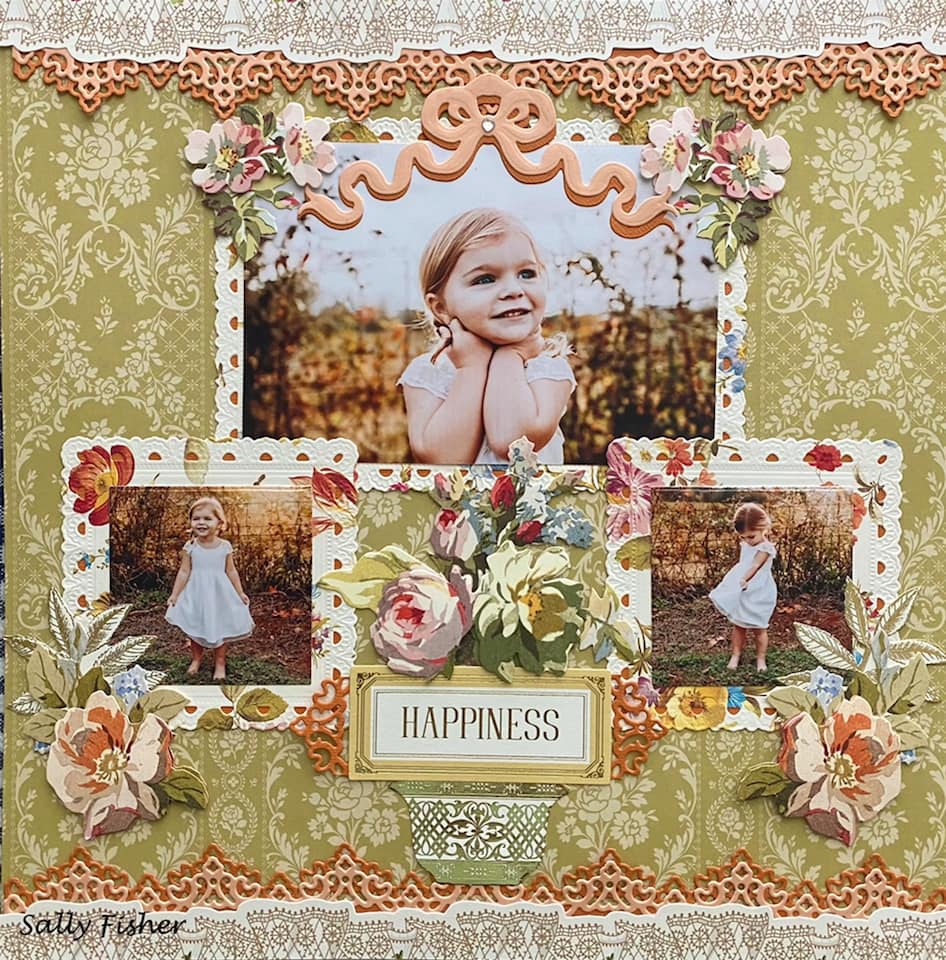 Nicole posted, "
Here is the card I made a today's PA Griffinites monthly CGT with the theme something old, something new, something borrowed, something blue. I made it for my new friend who came to my home yesterday for lunch. We had yummy food & great conversation. She gave me a gift today, so I'm giving her this card. The something old is the AG Engraved Botanical Card Kit, flocked card layers & birdcage embossing folder. Something borrowed & blue is the baby blue satin ribbon from AG's craft room at Create 5. Something new is my hand written message inside. Have a super Sunday."
Sounds like a great time!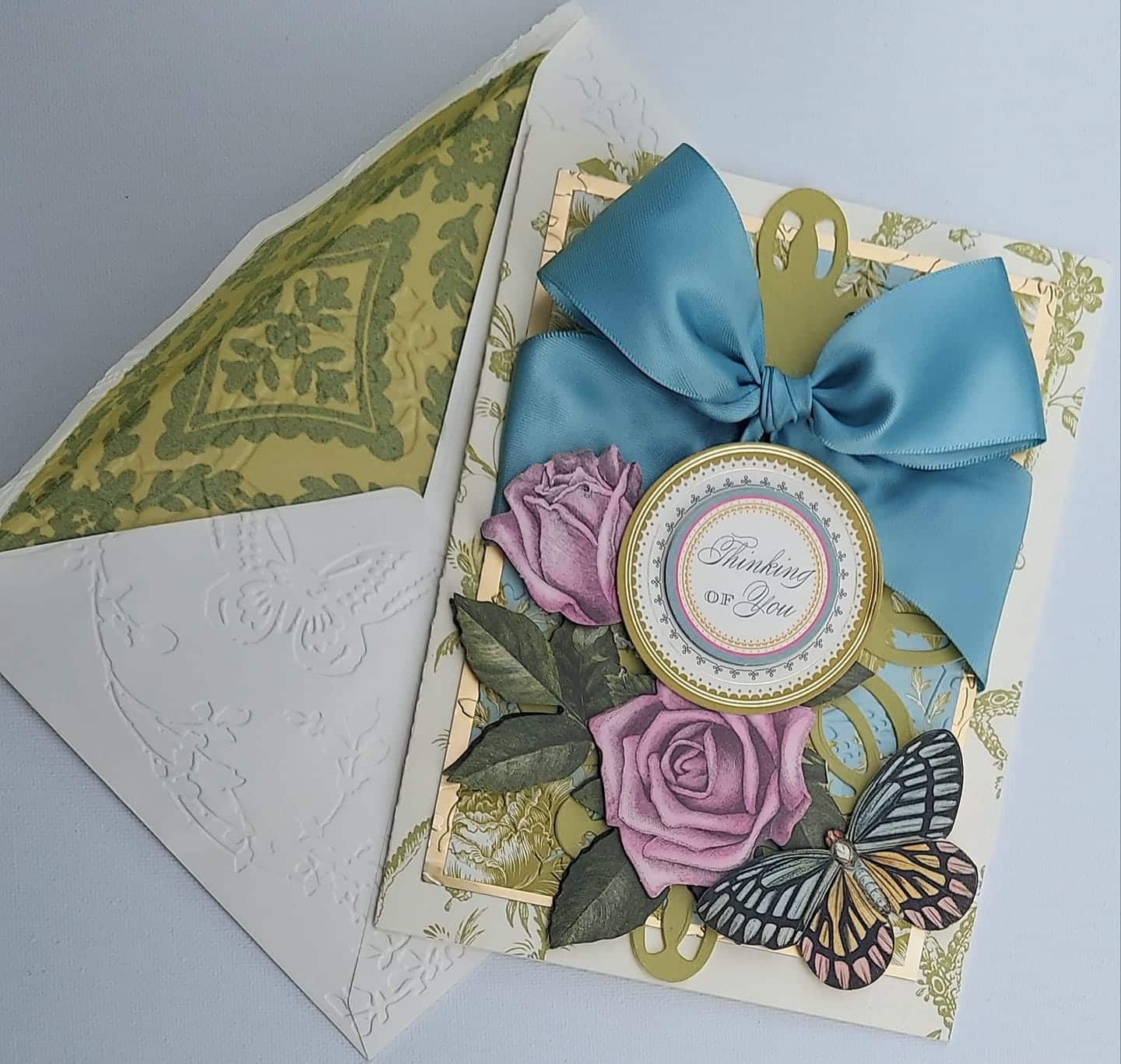 Wanda wrote, "
I used the page we did from CAH3 Annalise Class 1 for our all day Kentucky Derby Scrapbook Event. I learned so much from the CAH3 weekend!! It was well worth the money and then some!"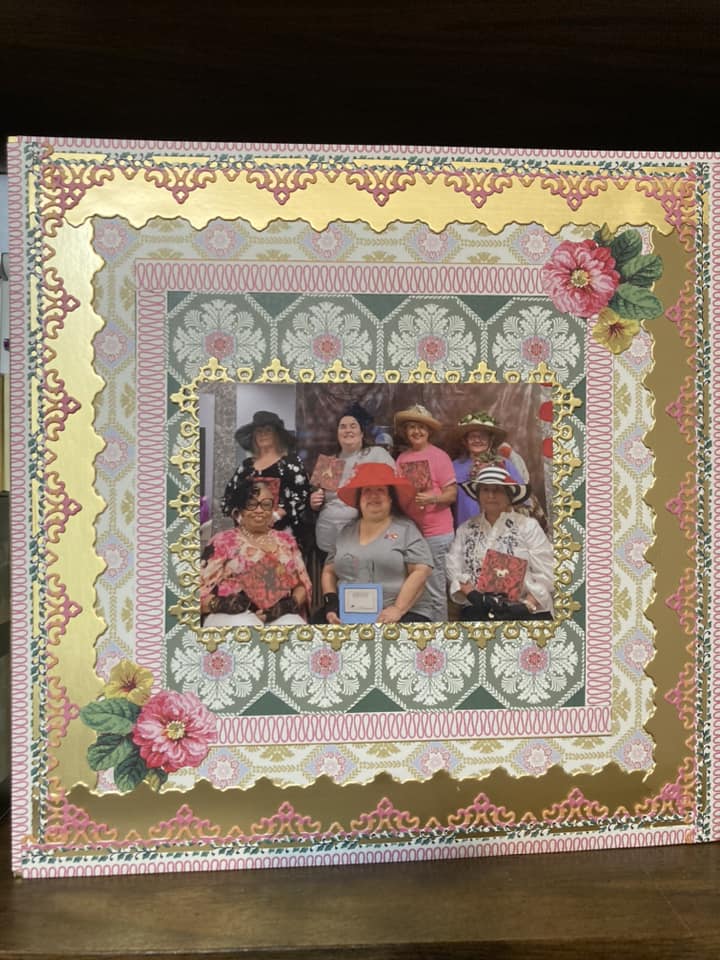 What a great scrapbook page!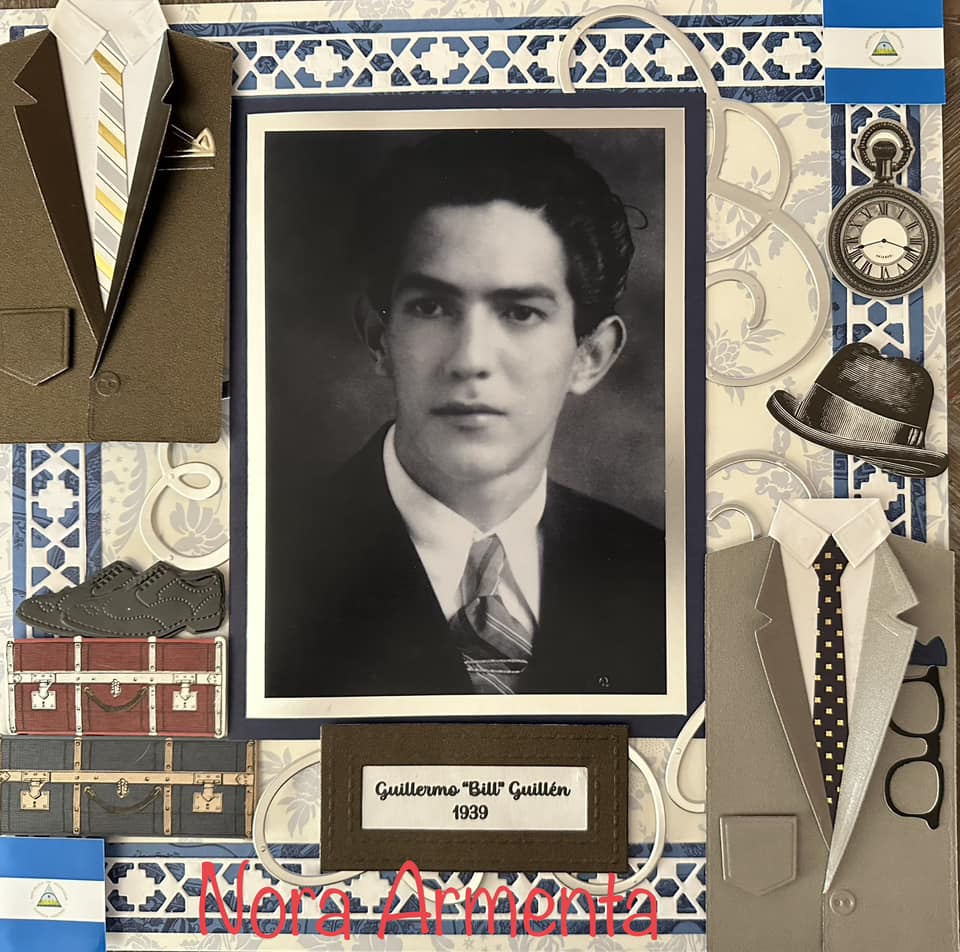 Marcia posted, "
I gifted my niece a Ribbon Bound Journal today for her bridal shower. It was the journal I had started from Create 7 and I never finished. I used elements from the Wedding Card Toppers to make it perfect for today! She loved it."
Thea said, "
Anna Griffin for the win again! Thanks for creating all the supplies that make the cutest Patriotic cards!"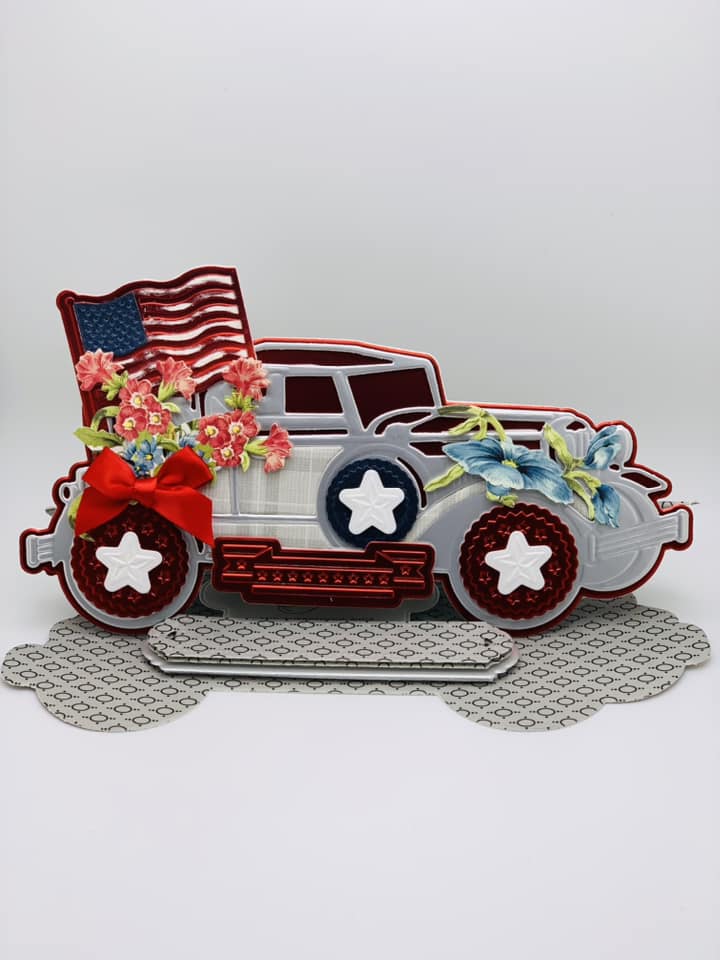 Mary shared, "This is for a longtime friend; we met in 7th grade, and that was a very long time ago! I just got the Garden Florals and had to use them. I haven't used the Concertina dies often enough, and they are gorgeous!"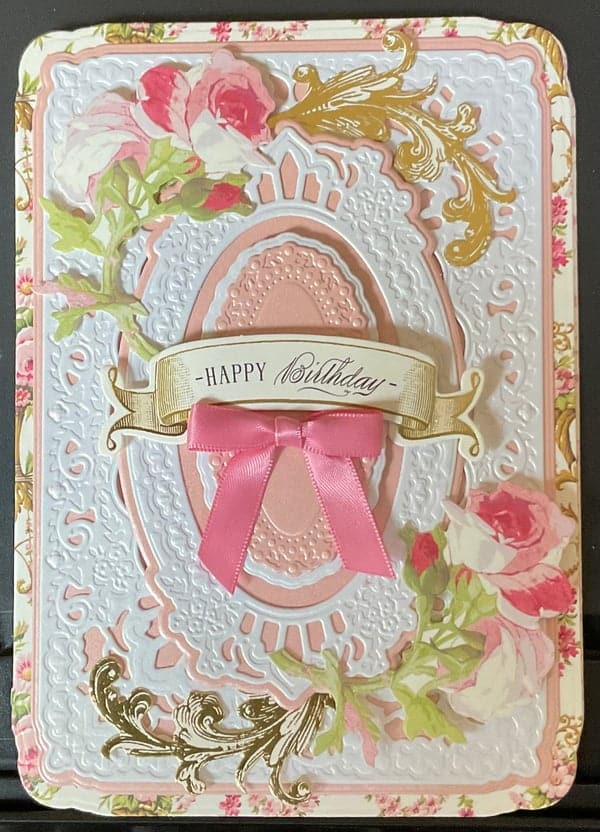 Thank you, thank you to everyone who shared their creativity and beautiful projects with us this week. We love seeing everything that you come up with every single day! Keep posting and sharing your cards, scrapbook pages and paper projects with us.
Love,
Anna