Hello Griffinites,
It's hard to believe that it's already June! We are starting the new month off in the best way– with lots of inspirational crafts! If you are in a crafting rut, look no further than today's post to reignite your creative spark. There are great ideas for scrapbook pages, Father's Day cards and even a cute little shop.
Let's take a look at this week's shared projects!
Sally said, "I combined techniques recently learned at Create Crop at Home 3 with the original Favorite Flowers, die cuts created with the dies from Create Crop at Home 2 Dies and the Square Cardcentric Compendium Dies to make this shabby chic layout."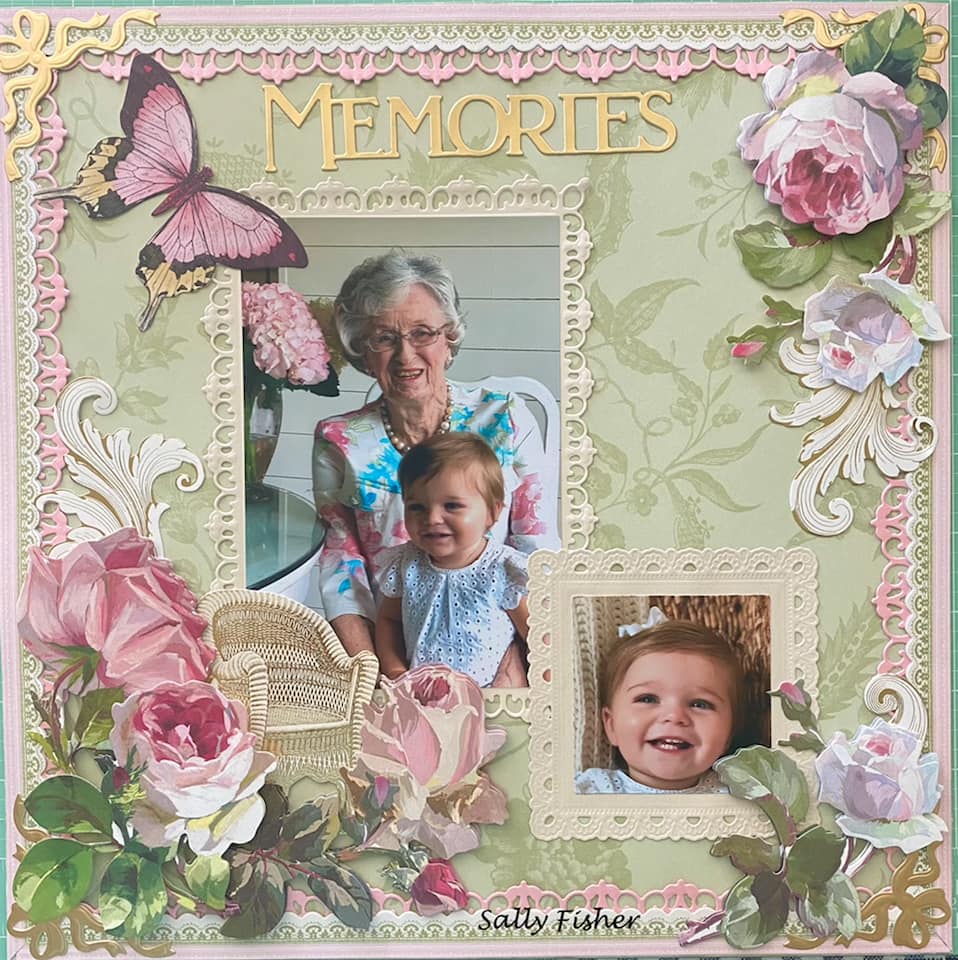 Laura posted her wonderful Father's Day card.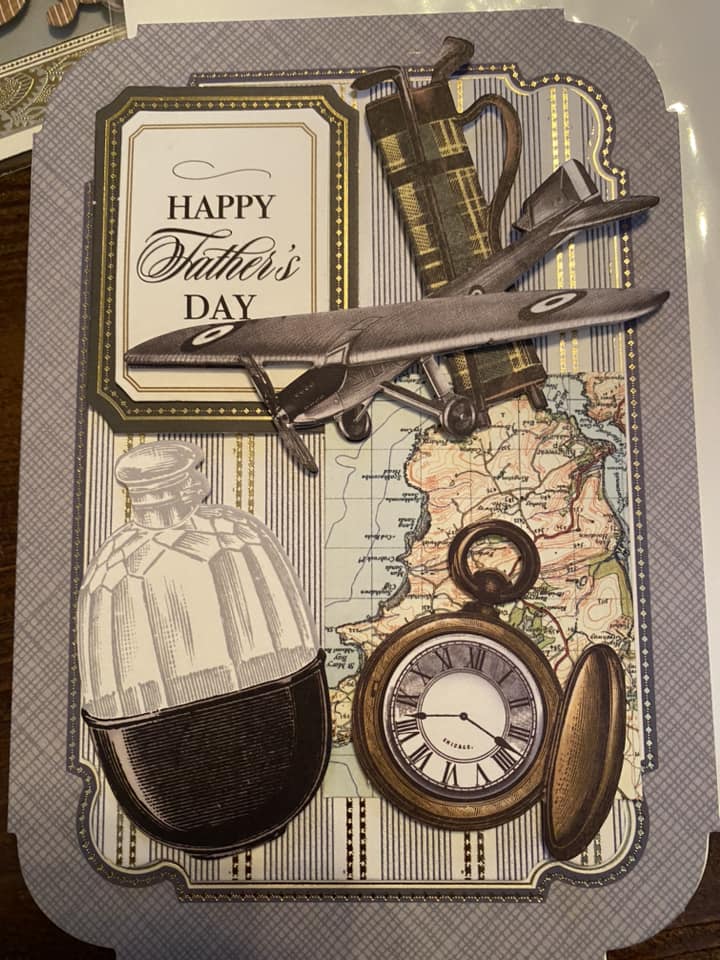 Tracy shared, "Anna's Classic Car is so extraordinary that I could envision it in the Rose Parade. So, I got it ready… just in case."
Ready for the Rose Parade indeed! Amazing work!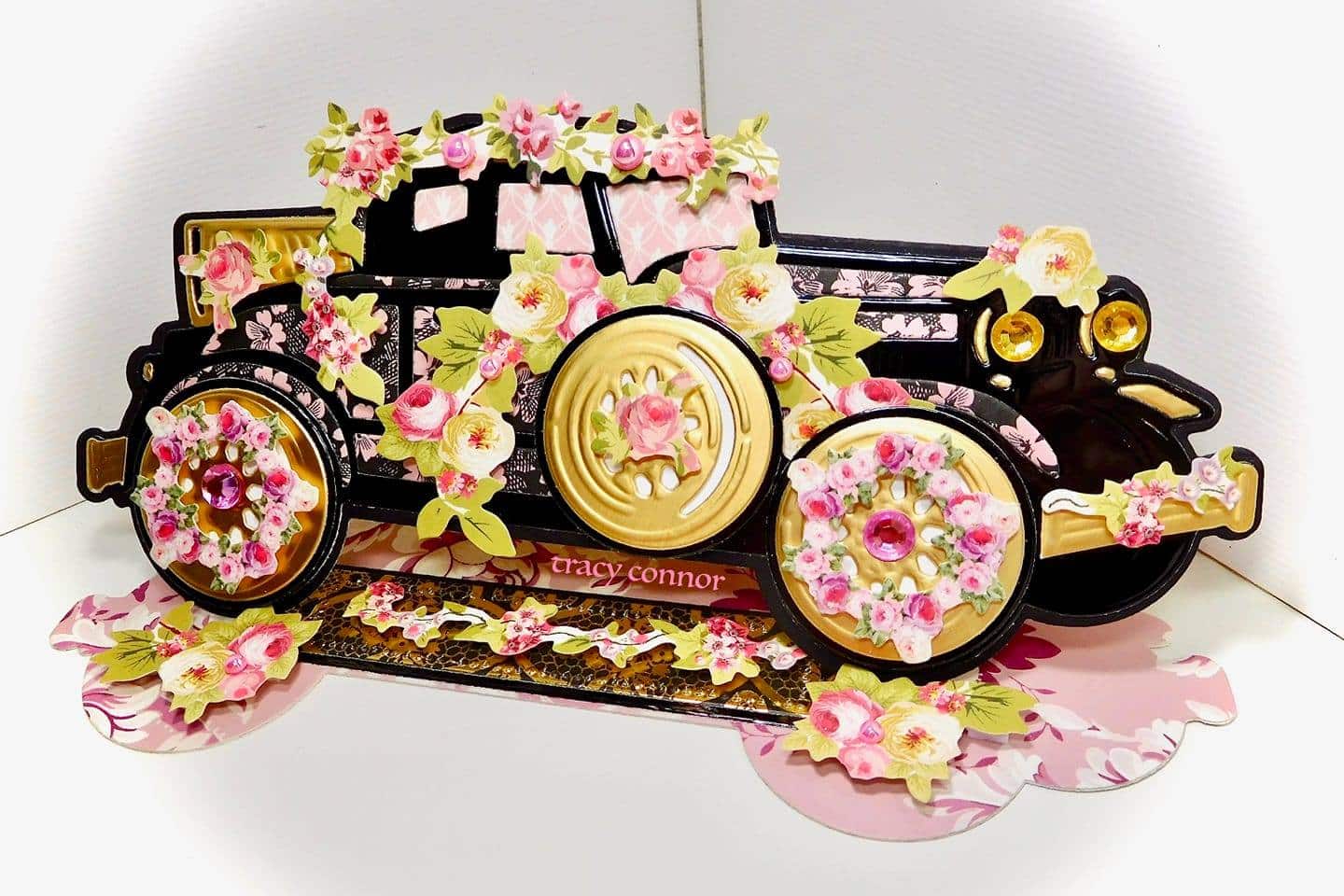 Diane wrote, "The Simply Father's Day cards set is full of lots of embellishments and the cards are fun putting together! Here's a card I made for our son's Father's Day using a combination of Anna's masculine products."
You have created the perfect combination!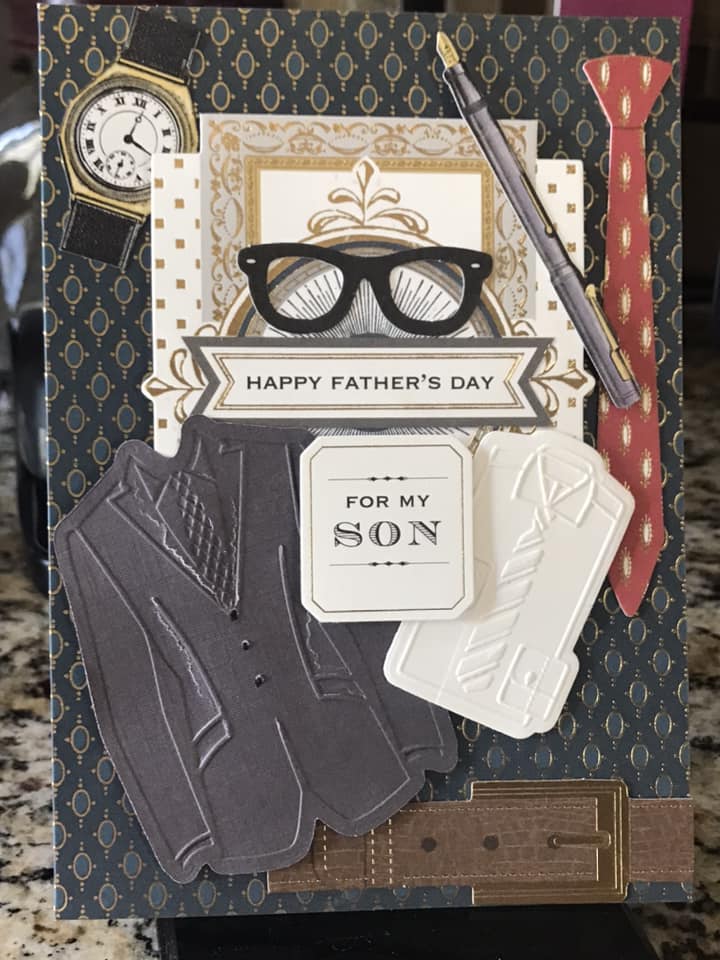 Terry said, "I used my Cardcentic Dies and Canton Bleu stickers to make note cards for my friend. I found the background paper a few years before Anna's Bleu cardstock came out, so I'm using that up on little projects. Have a safe Memorial weekend, everyone!"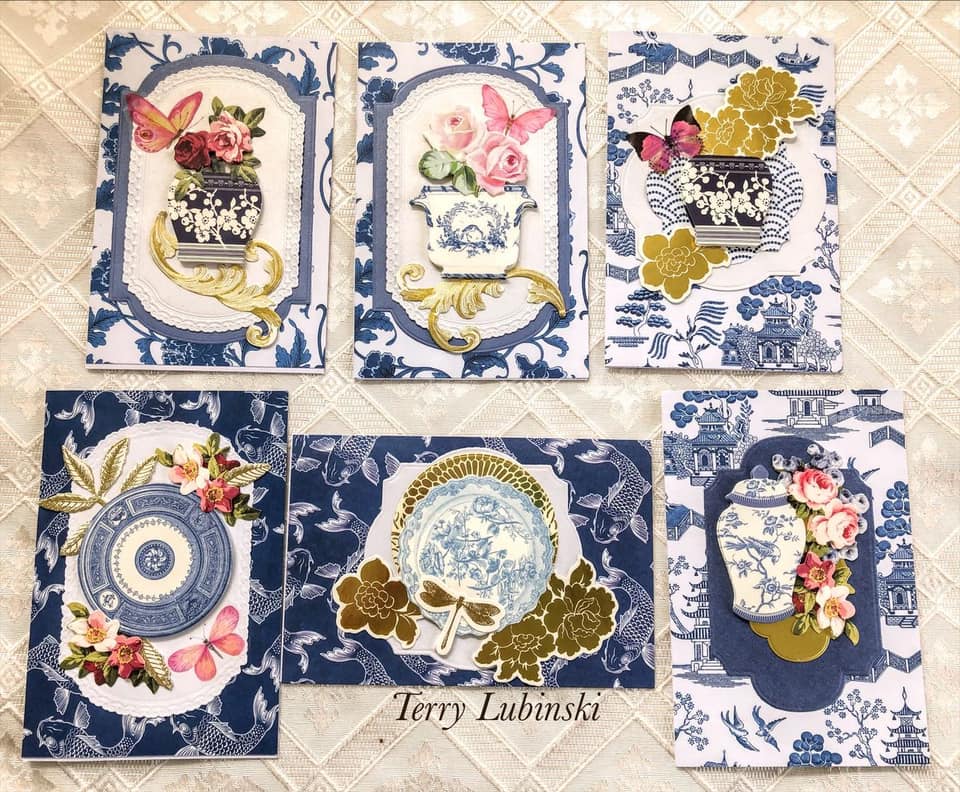 Clare posted, "I used dies and scraps Crop at Home 3. This is all Anna except the gold die cuts and my journaling stamp."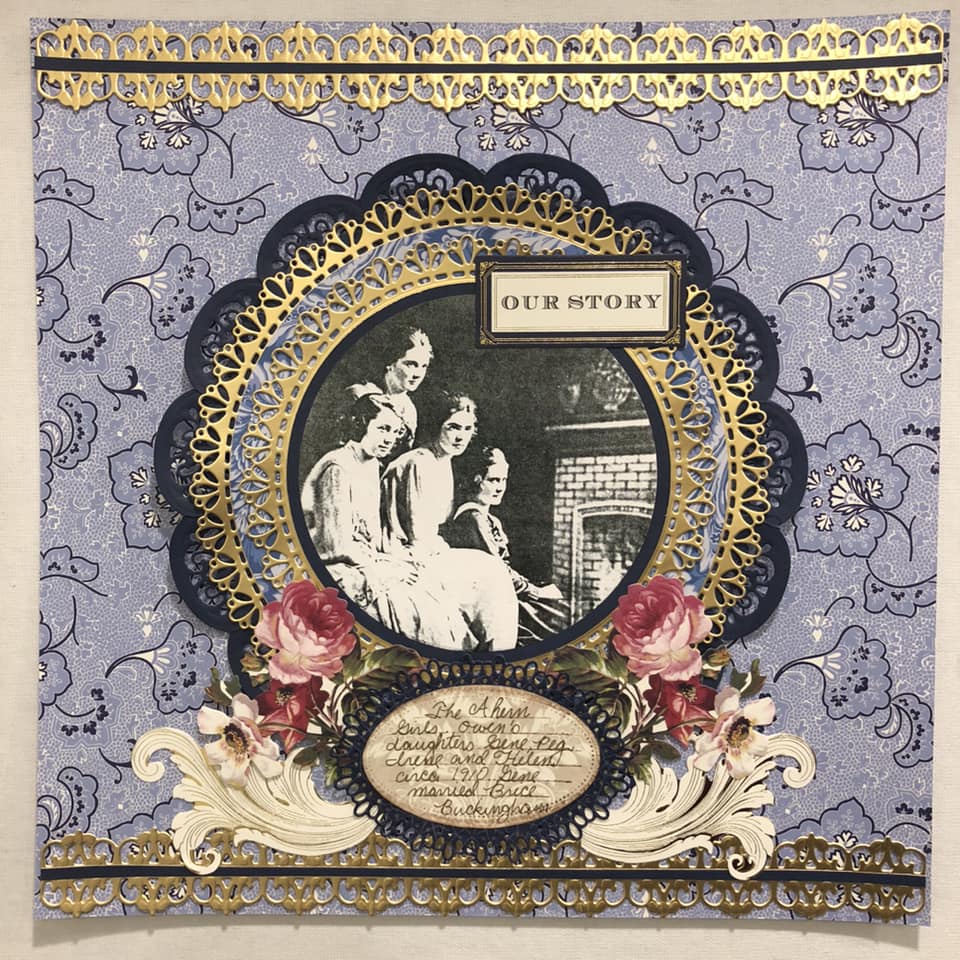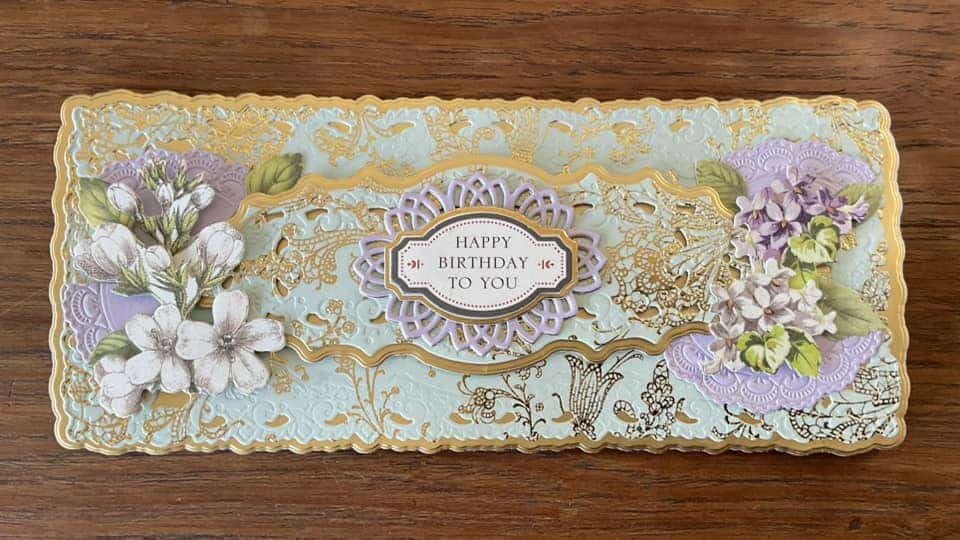 Suravi Joshi shared her pretty cards.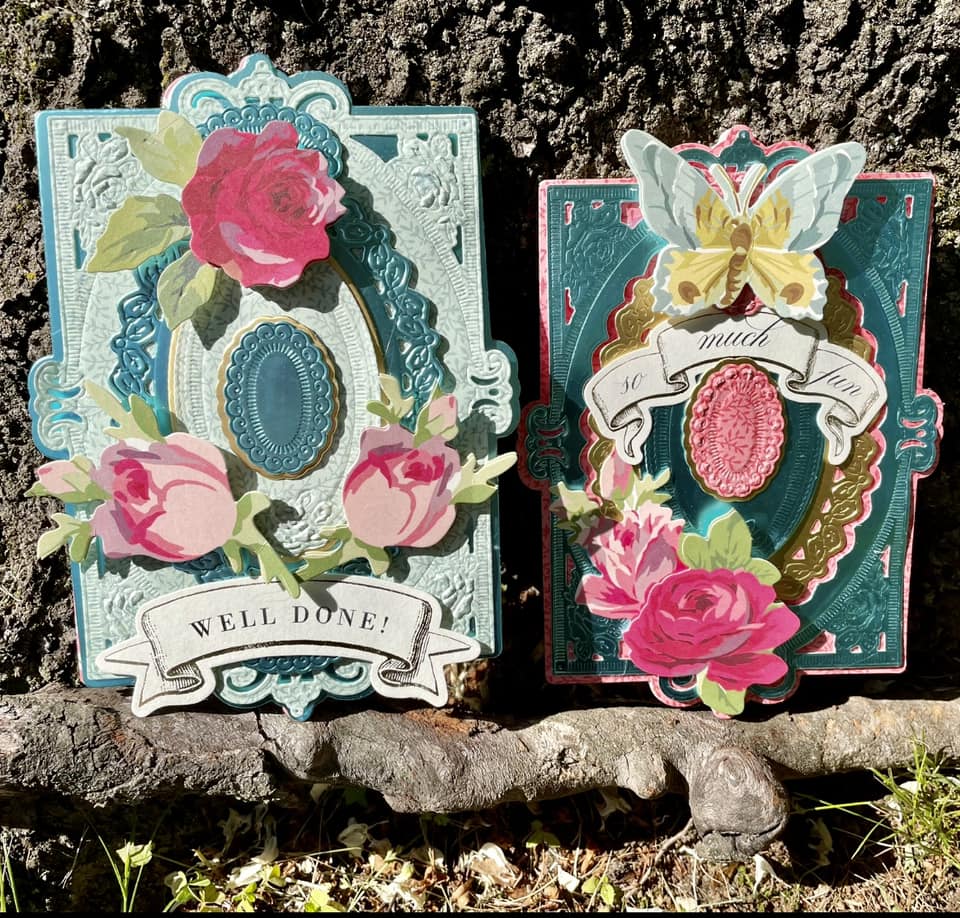 Nicole posted, "Today was the PA Griffinites monthly Crafting Get Together (CGT) & this is the card I demonstrated. From AG's book Emboss, Cut & Create pg. 10. I love creating with friends – GFP!"
This is gorgeous! It sounds like you all had a great time together!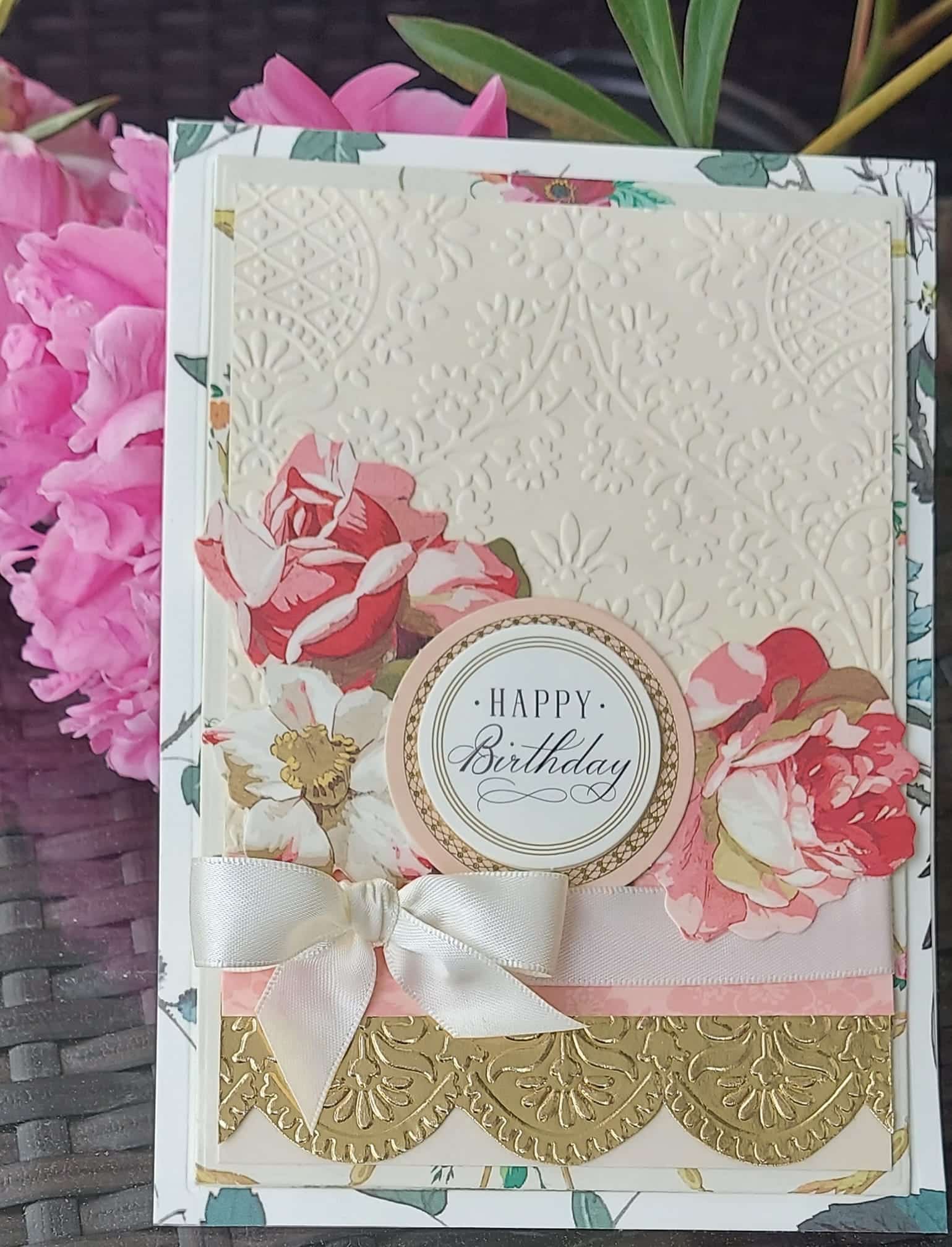 Terry wrote, "Welcome to the Pretty Petals Boutique."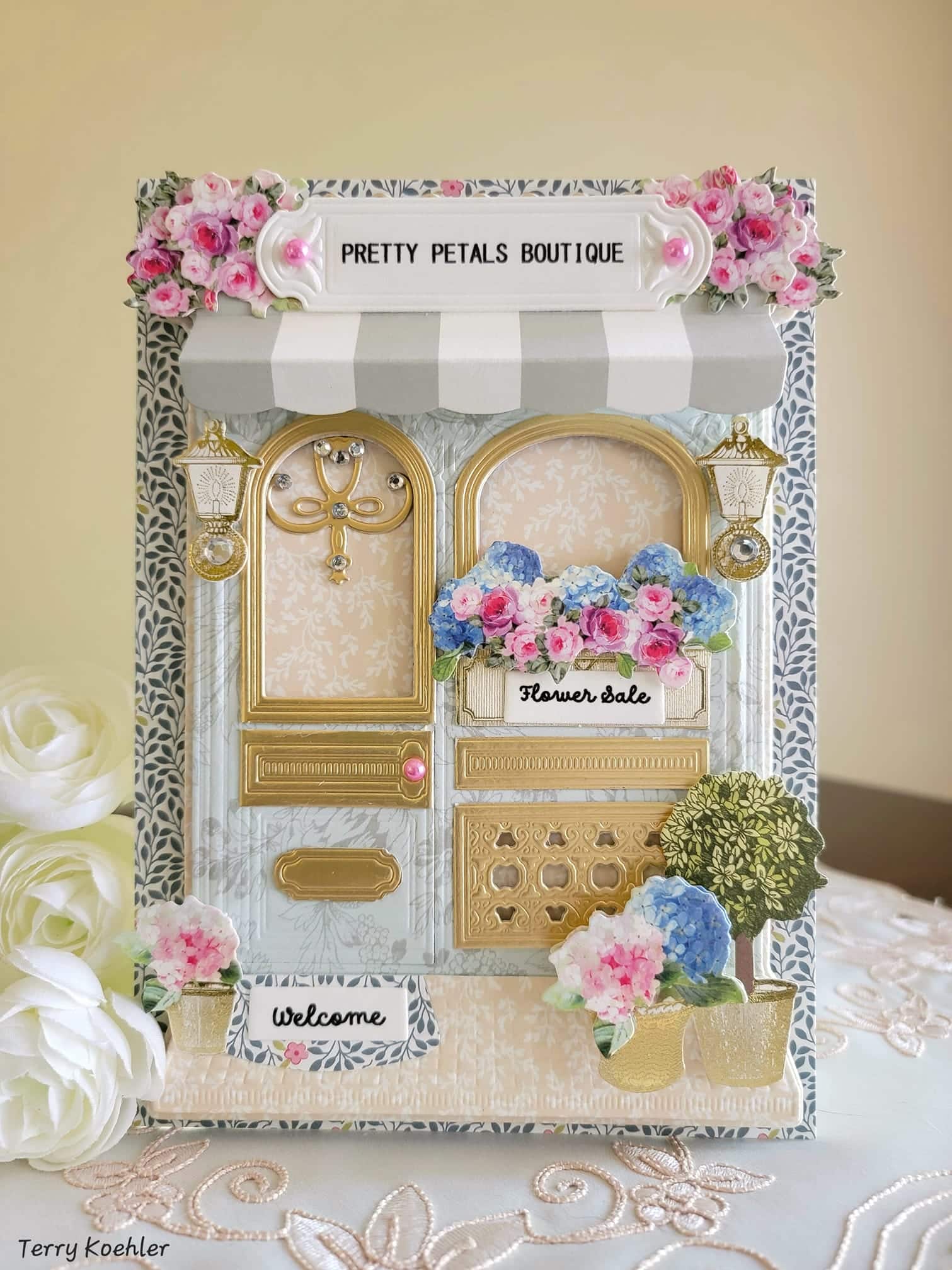 Sharon emailed, "Here is a Fathers Day twist on the wonderful Flower Shop craft box using an old sheet of book designs from my craft room. Dad loves books and bookshops!"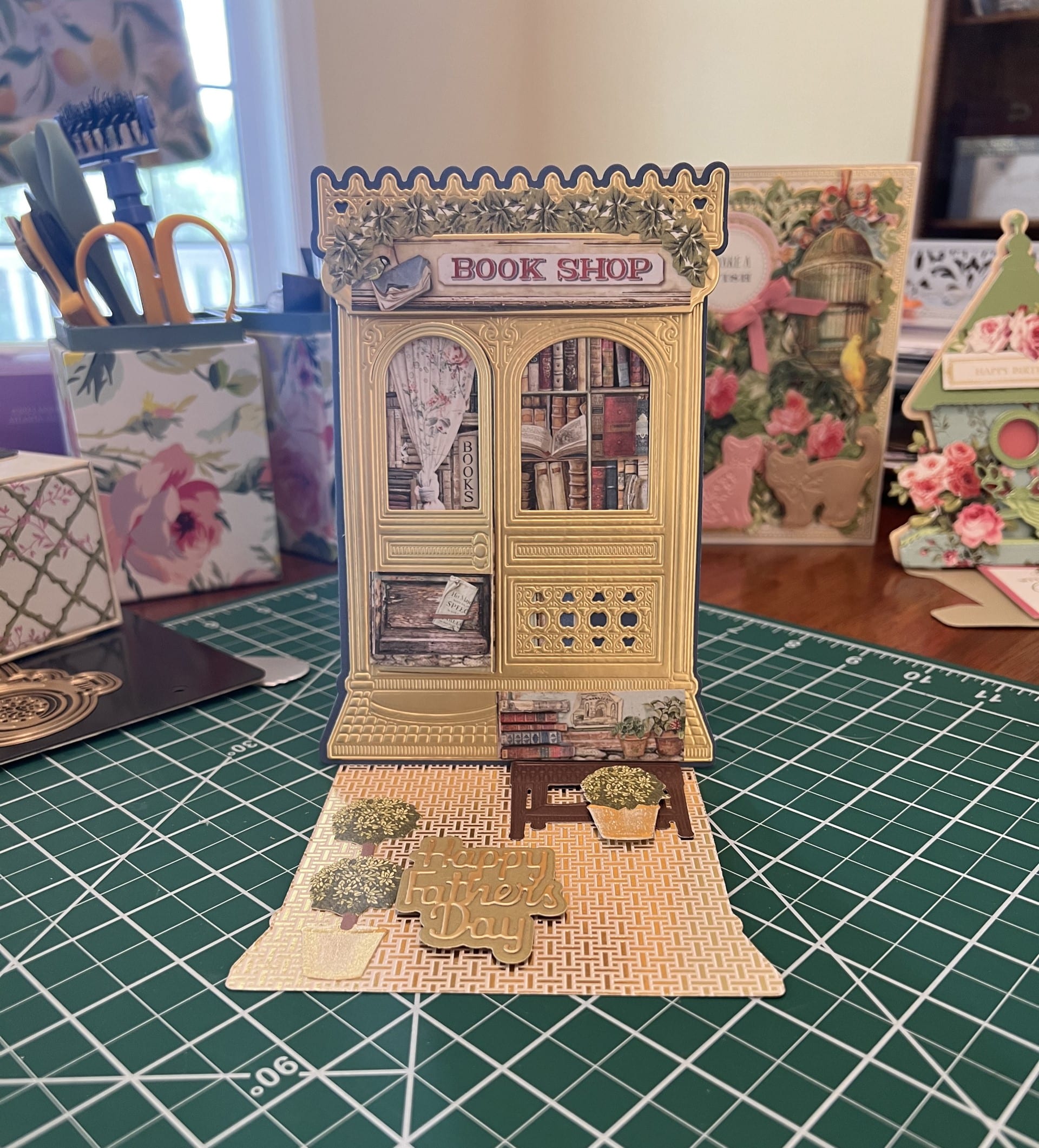 Here's another gorgeous card that Sharon made! She said, "I wanted to put the car card in context which I neglected to do when I sent it in. The car belongs to the groom and they are leaving their wedding. A "Just Married" car for the happy couple!"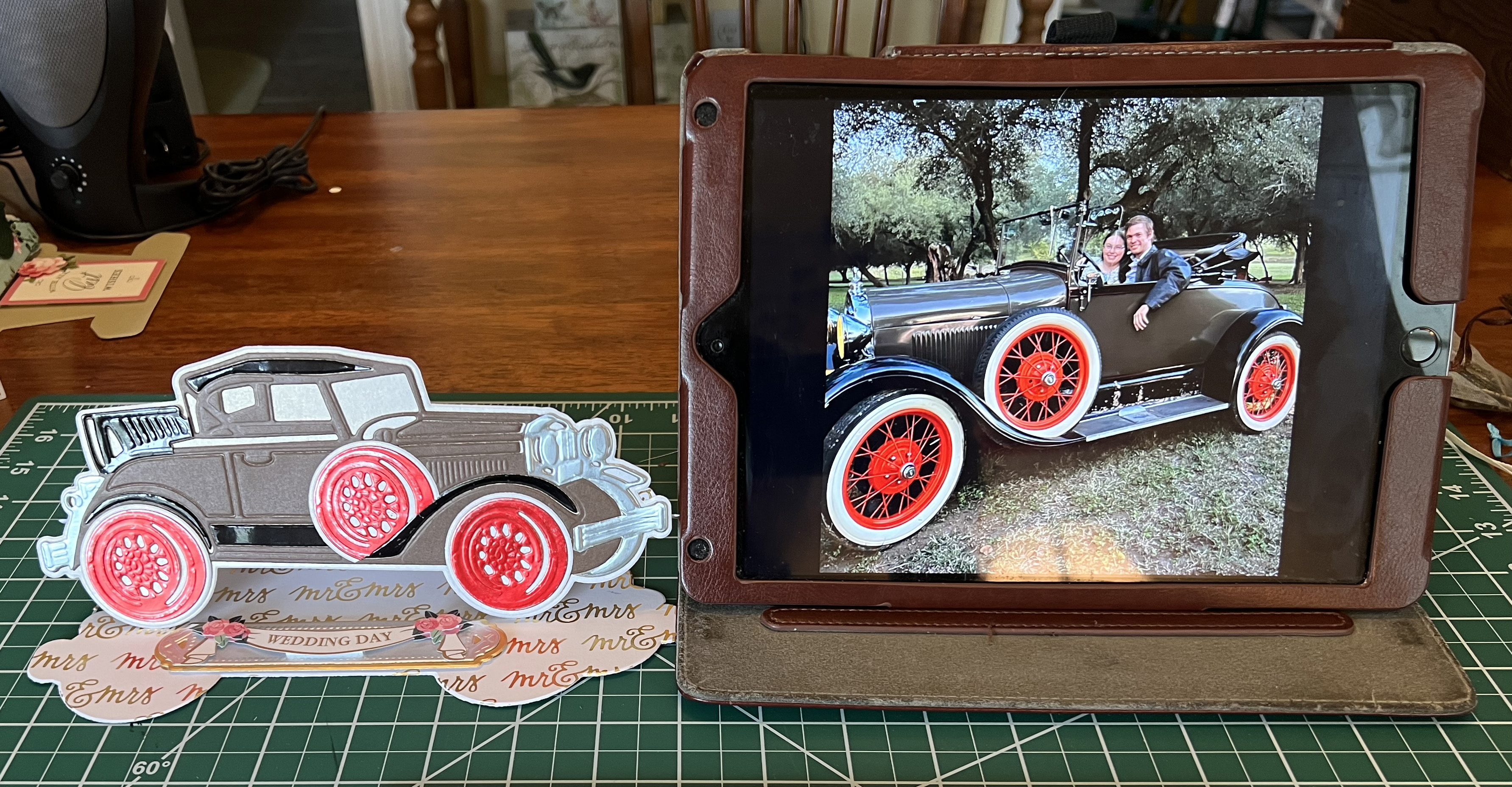 Jane shared, "I haven't crafted a flower cart, yet. BUT I did craft a flower shoppe!! Made the first one for my Tia Queenie. I told my Tia that she has me crafting again. I was stuck for a while. She really loved her easel card, "my very own flower shoppe!". It was a very emotional experience crafting this for my Tia."
Just gorgeous! We know she loves it so much!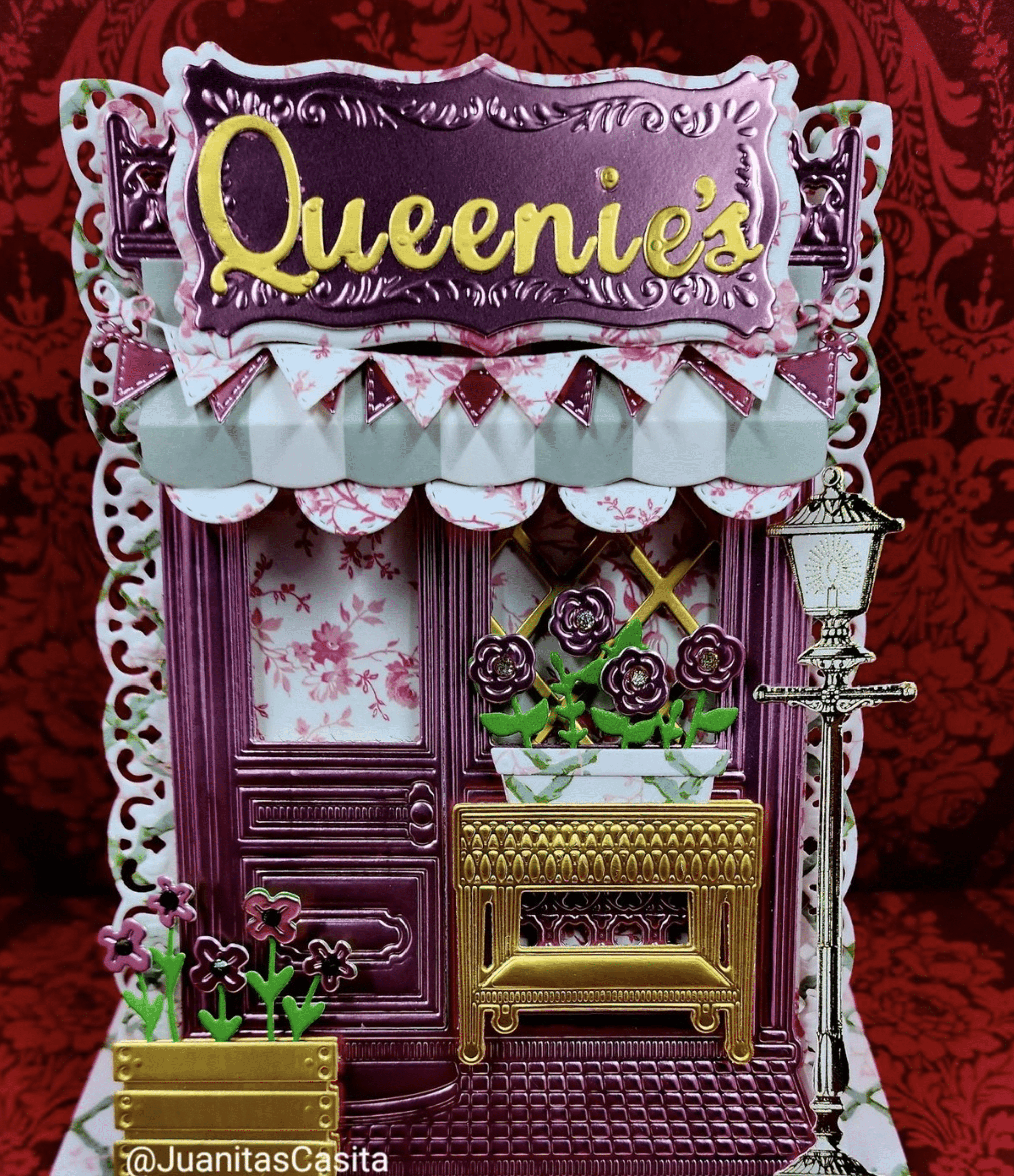 Marie wrote, "Yesterday was a CA Griffinite meet and greet in northern CA and Sara Rangel Murphy arranged it. Sara is so talented so I knew I needed to create a music store for her. I did use my cricut some to cut smaller instruments for inside the store behind the vellum windows, the black window insert, the music note section at the top was printed on a laser and foiled. She loves her cat and so the cat needs to be musically talented also. It was fun playing around with this one."
So creative!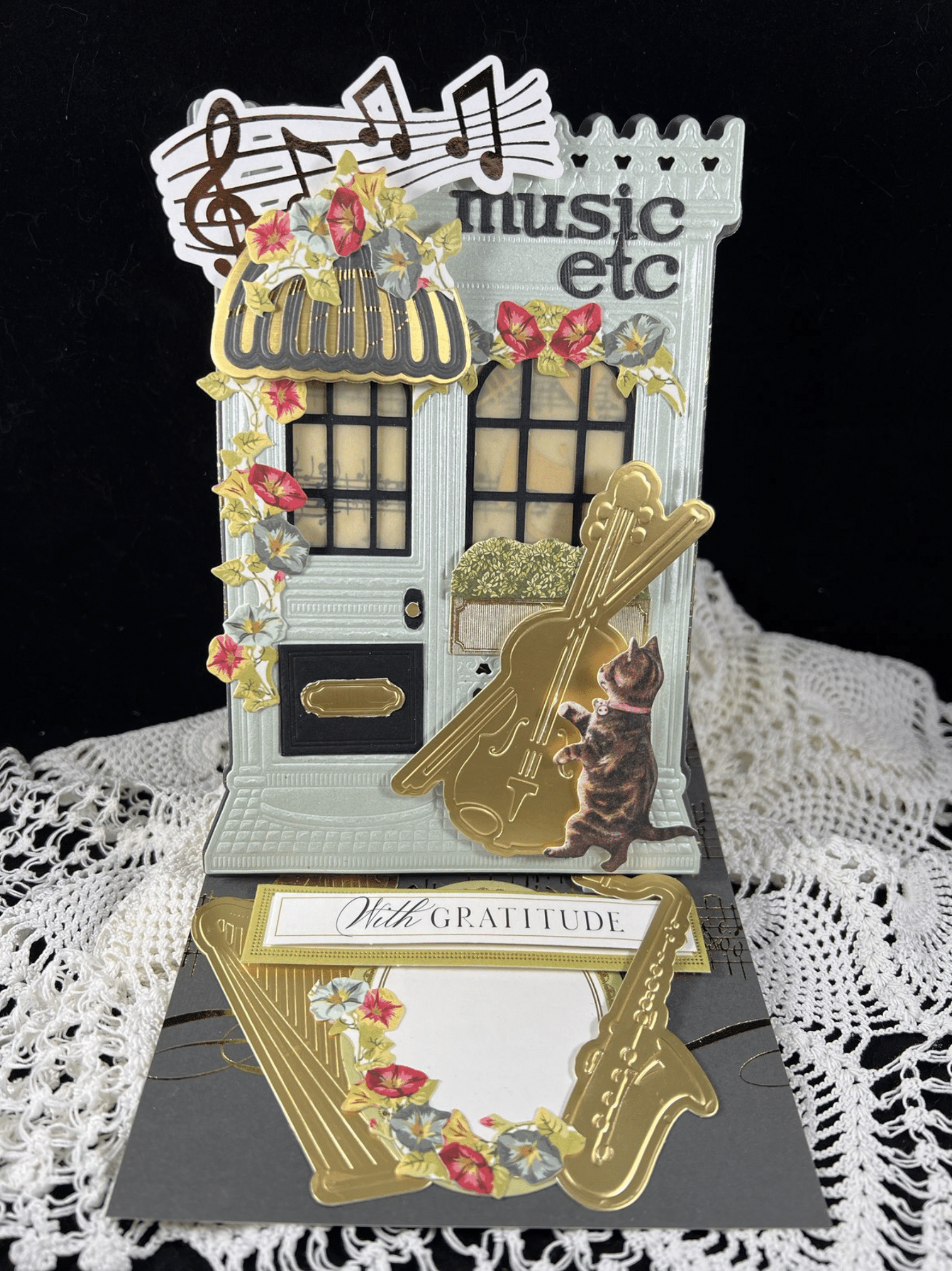 Isn't each project more beautiful than the next? Thank you for sharing your creative talents with us, friends! If you would like to be featured, post with us on our Anna Griffin Inc. Facebook page or email us at RSVP@annagriffin.com. We can't wait to see what you come up with next!
Xoxo,
Anna