Hi friends,
If you are like us, then you eagerly anticipate Thursdays and all of the fantastic cards, scrapbook pages and 3D projects that are on display and crafted  by our very talented community of crafters. It's fun that you never know what you will see next, and we love ooh-ing and ahh-ing over what was made and shared by Griffinites all over the country. We have lots of projects below that are sure to give you a creative spark and crafting ideas galore! From pattern mixing to use of different collections, new ways of looking at dies and more, we know that Craftspiration is the place to be each week.
Come see this week's gorgeous projects!
Martha wrote, "Oldie but goodie Black Willow Collection. Please bring Willow back!"
Adding to our requests!
Renee said, "My assistant's name is Rose and it's her birthday tomorrow. I took a journal and fancied it up with elements from the Eleanor Collection and included some stickers in the back pocket."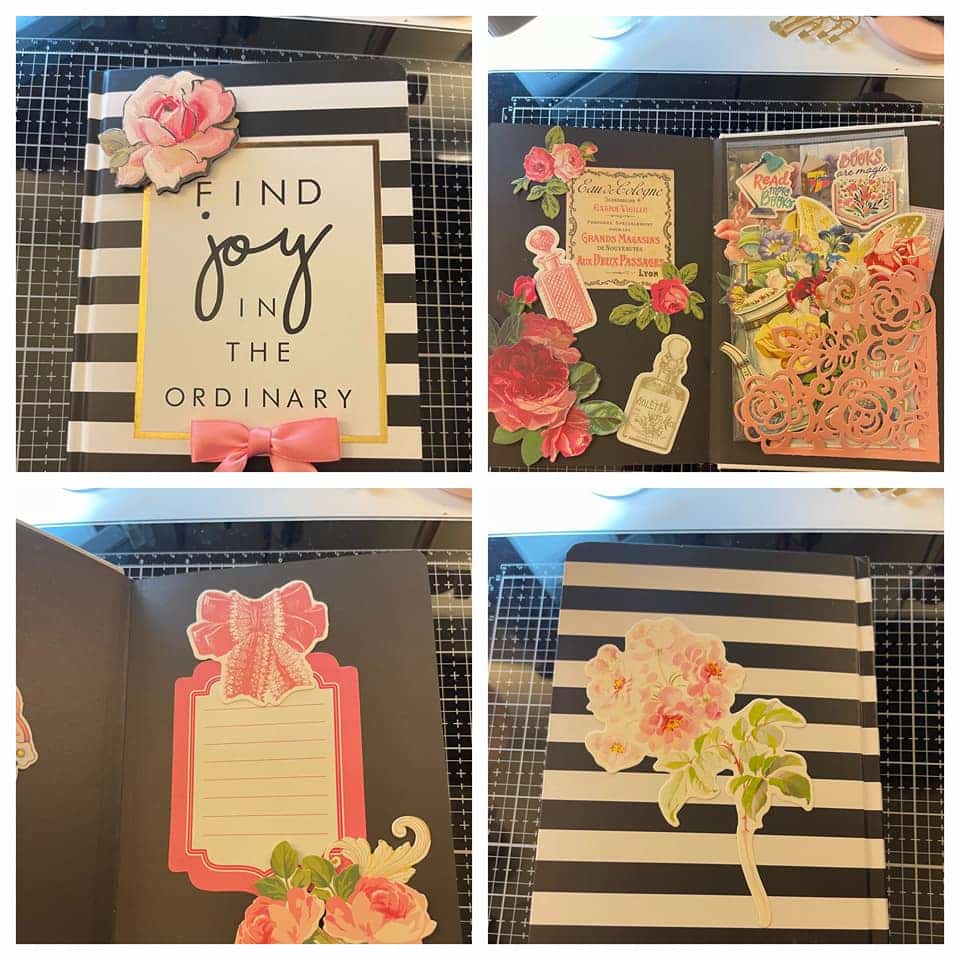 Terry shared, "Just some patriotic note cards for my friend using Anna's Starburst Dies, glitter and stickers!"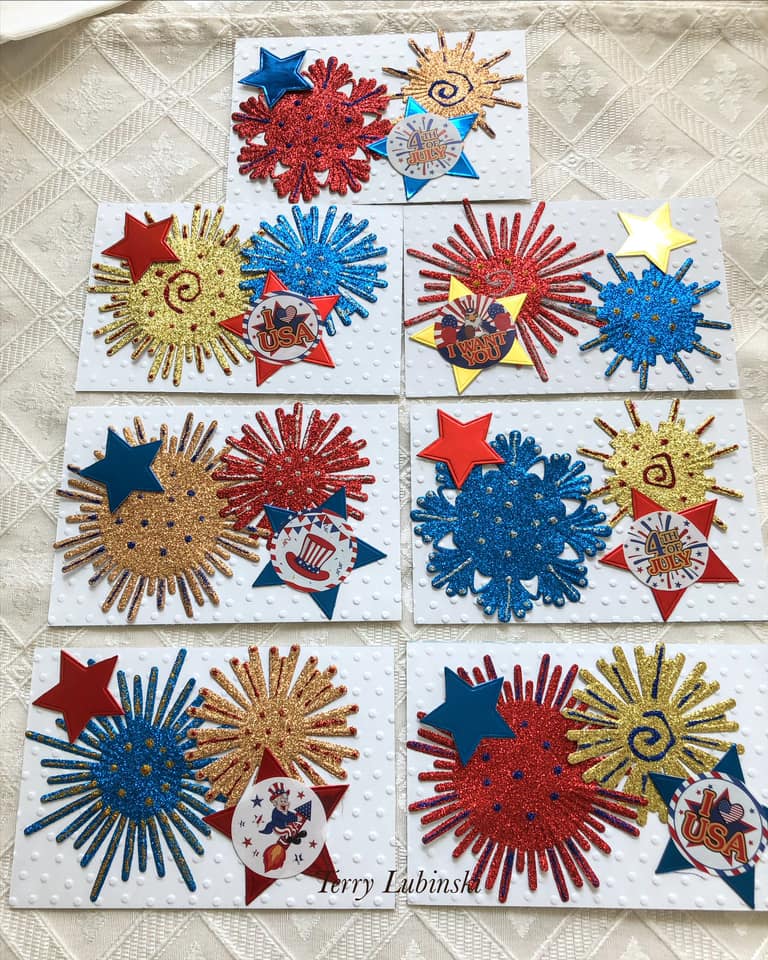 Mary posted, "First time on Sunday share. Working on scrapbooking tea at the London Ritz this week using Anna's lovely papers, embellished and dies. The possibilities are endless. My scrapbooking is on an entirely new level since attending CAH 2 and 3."
What a fun occasion to scrapbook for!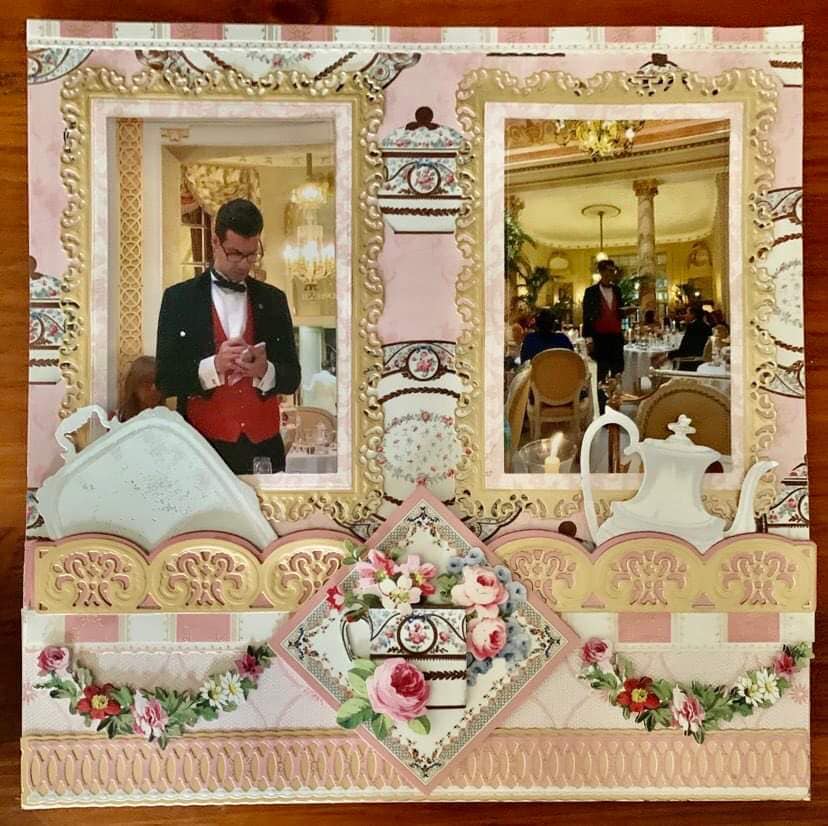 Susan said, "Made this for my Mother. It holds 3 new vintage hankies. She still uses them."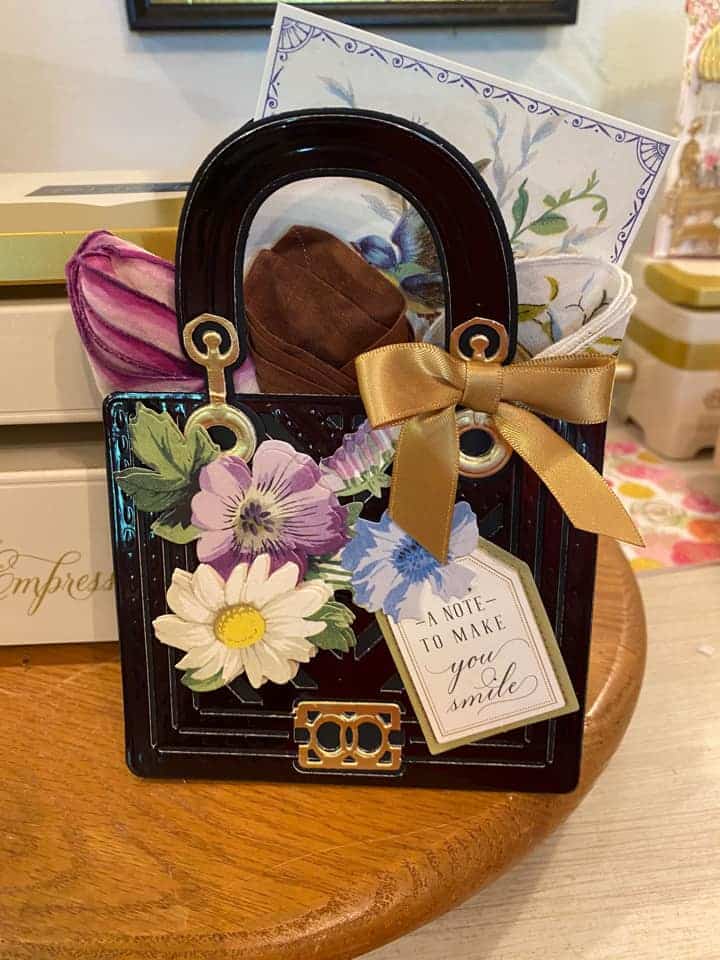 Thea shared, "The Gazebo is so elegant! I used Blythe paper collection and flowers. I love the plum colors so much!"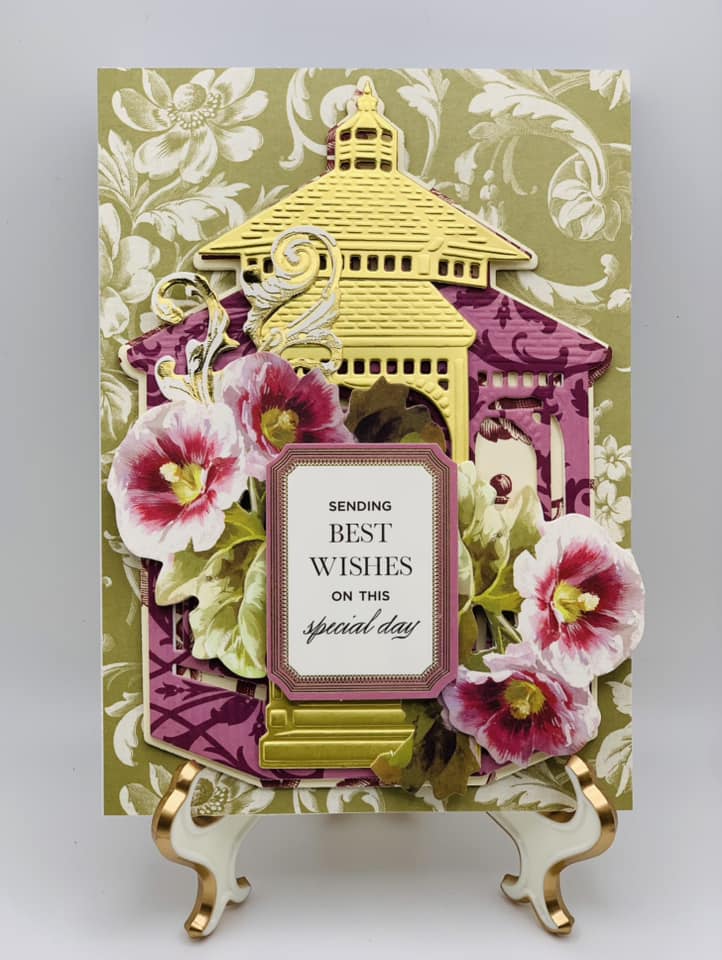 Allyson posted, "I made this shadowbox for my mom. My favorite photo of my grandparents. I'm also making one for dad with a photo of his mom when she was just 5. I'm excited to see how they look side by side on their wall."
This is so special!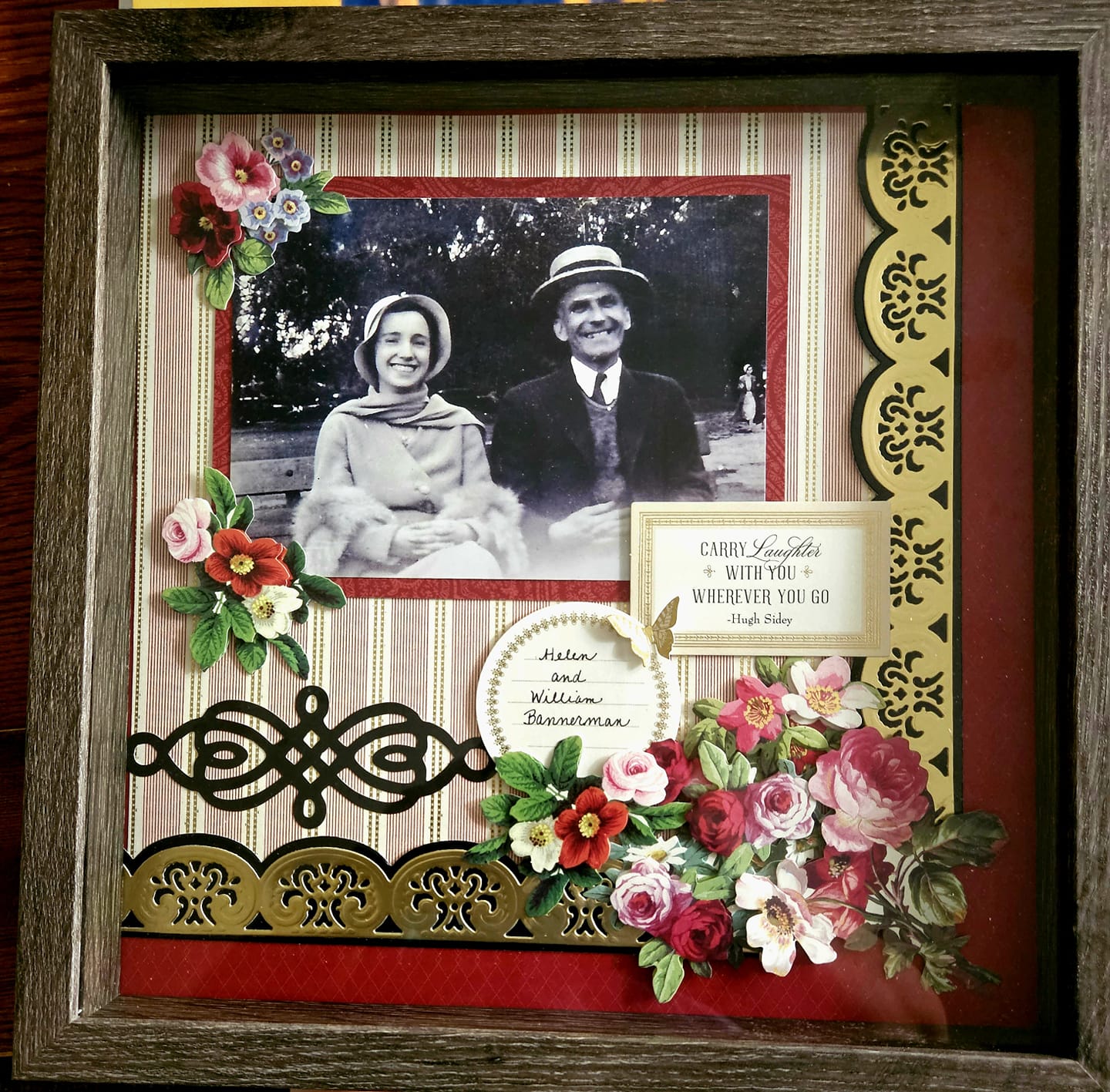 Marcia said, "My niece is getting married and I have been invited to a "no wrap" bridal shower! Who knew? I just couldn't see bringing gifts that happen to be in boring tan boxes…so I've used the Gift Tag Dies to make some fancy tags for some plain boxes."
These are so much fun!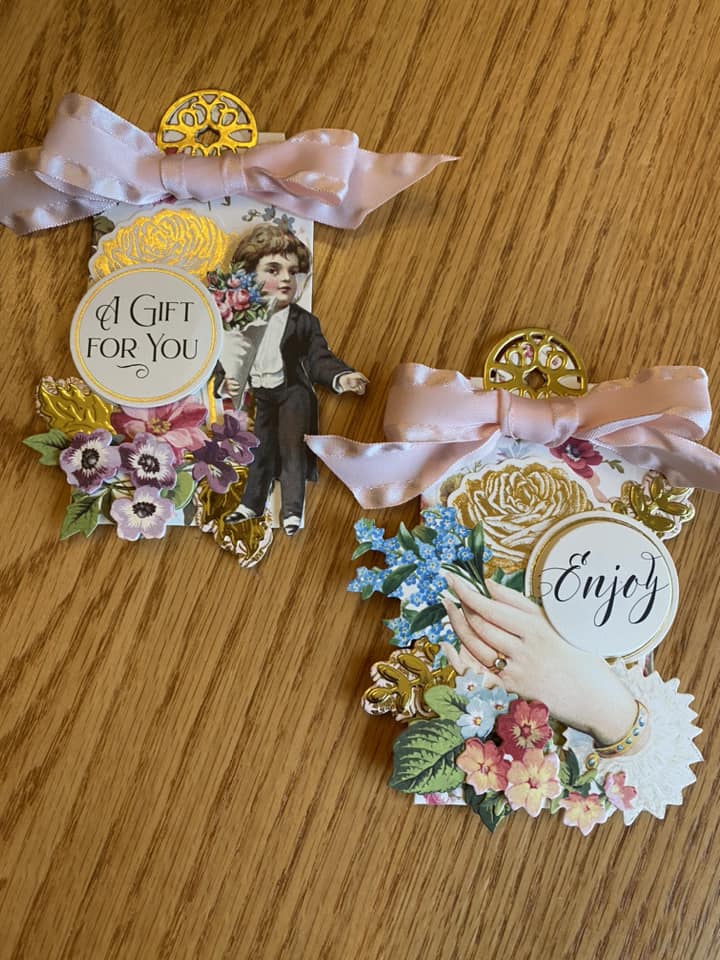 Shellie wrote, "It's a little bit corny, and that's a-MAIZE-ing, this Father's Day card just right for my farmer brother-in-law who raises beef, hay, and corn. The ways that Anna's cardstock patterns and die designs can be transformed into something not-floral, yet still stylish are part of the fun and value of Anna's teaching Finishing School, and in her Illustrated Instruction Sheets that 'train the eye' and 'tap the creativity '."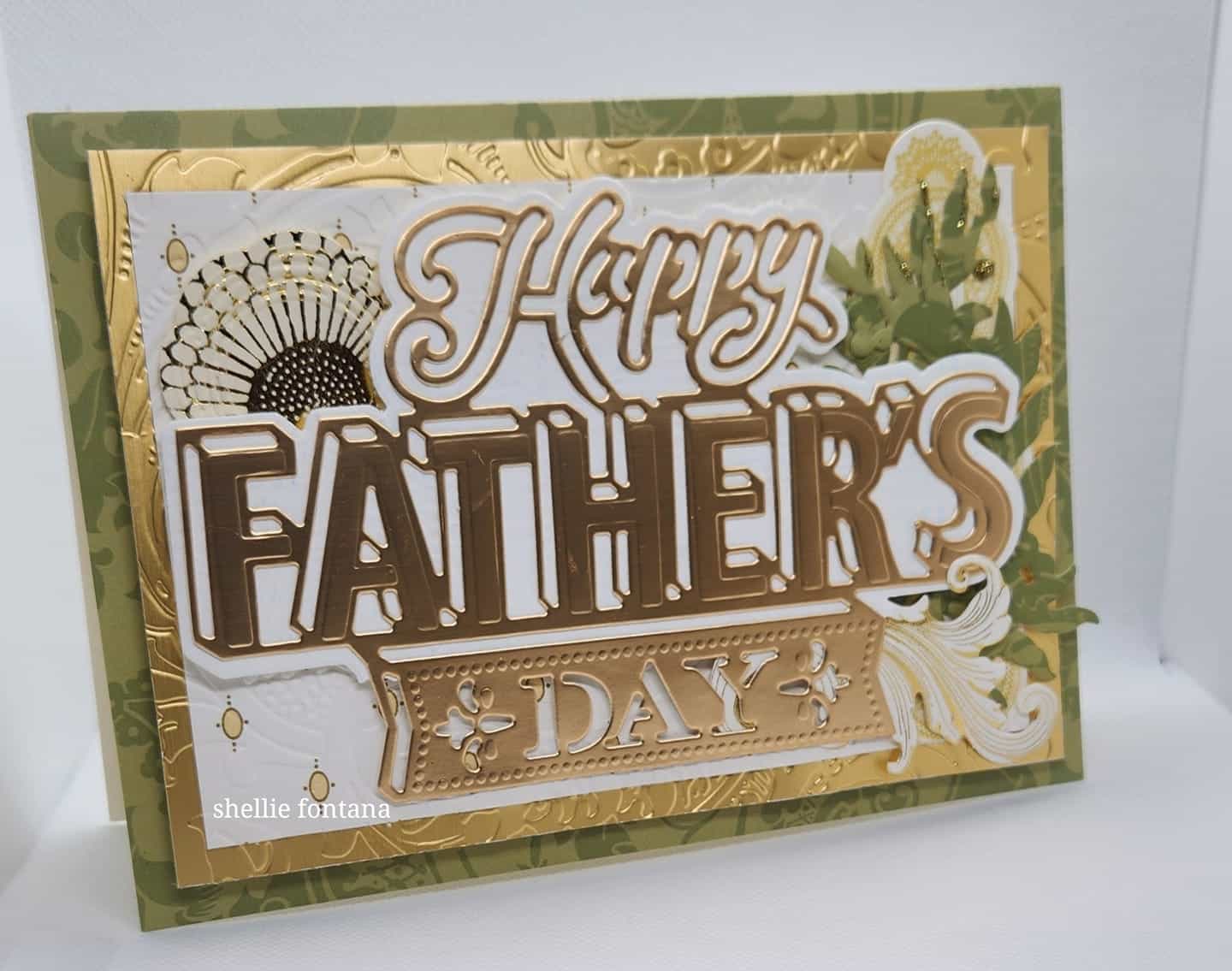 Shellie also said, "Today, I completed a set of 4 'inlay'
Dad's
Day cards, using Anna's newest cutting dies, following the beautiful inspiration of the card designs on the Illustrated Instruction Sheet that comes with. What a great inlay technique for the dimension and lines of these cool 'font-styles!' Making AG cards is as much fun as them receiving!"
Great cards, Shellie!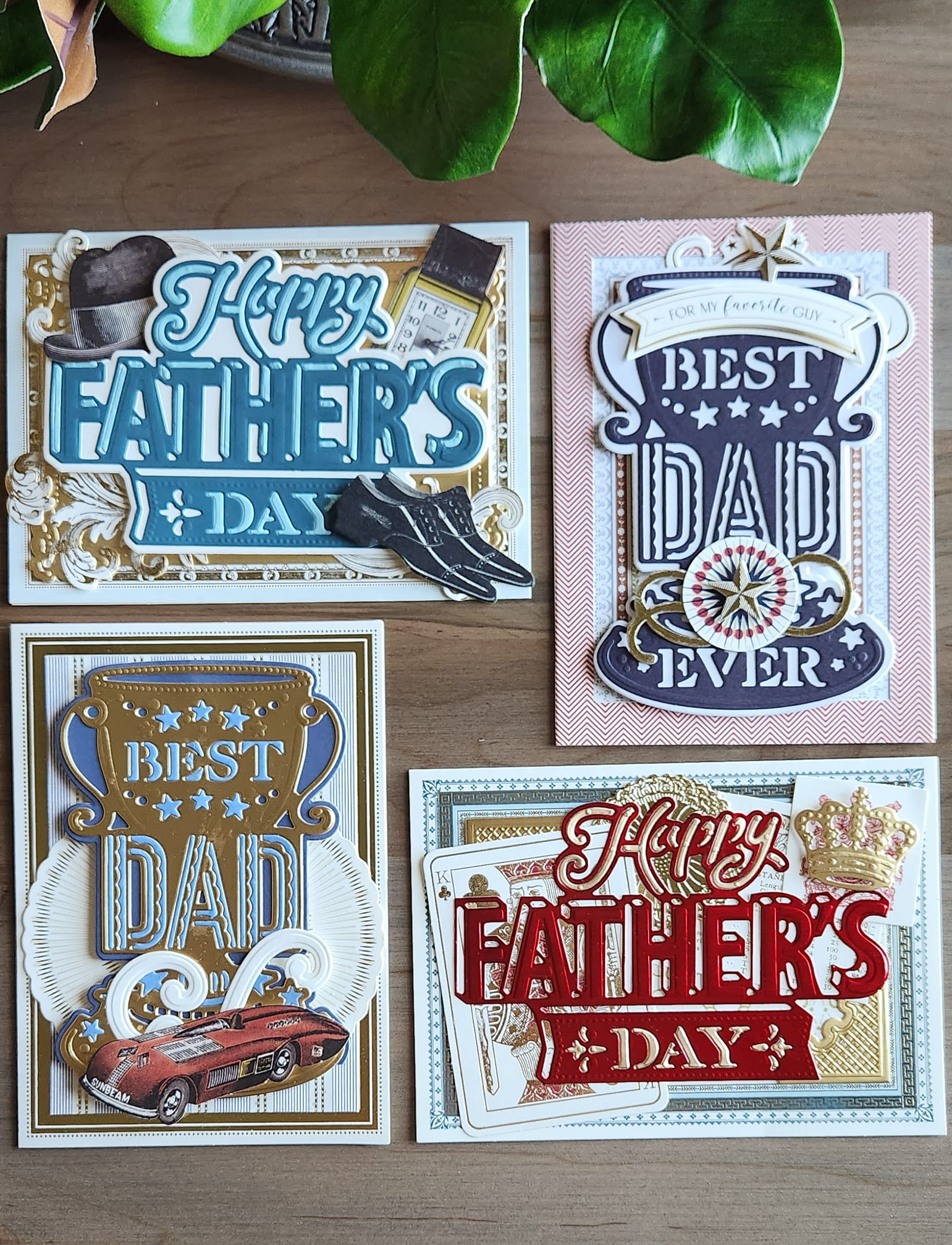 Loraine wrote, "
I'm finishing up Father's Day Cards!"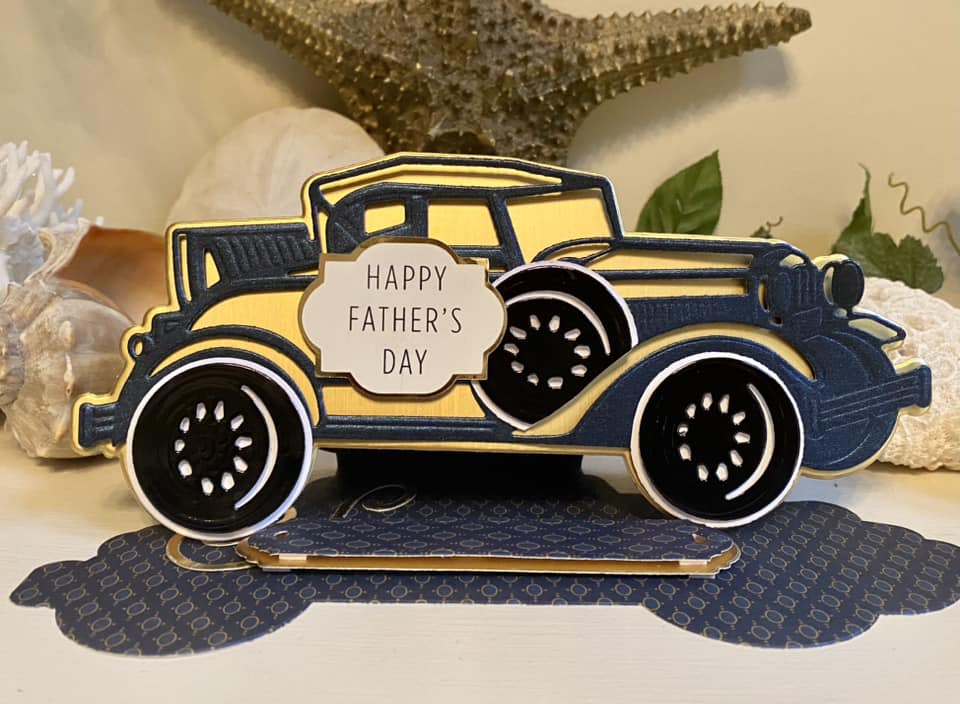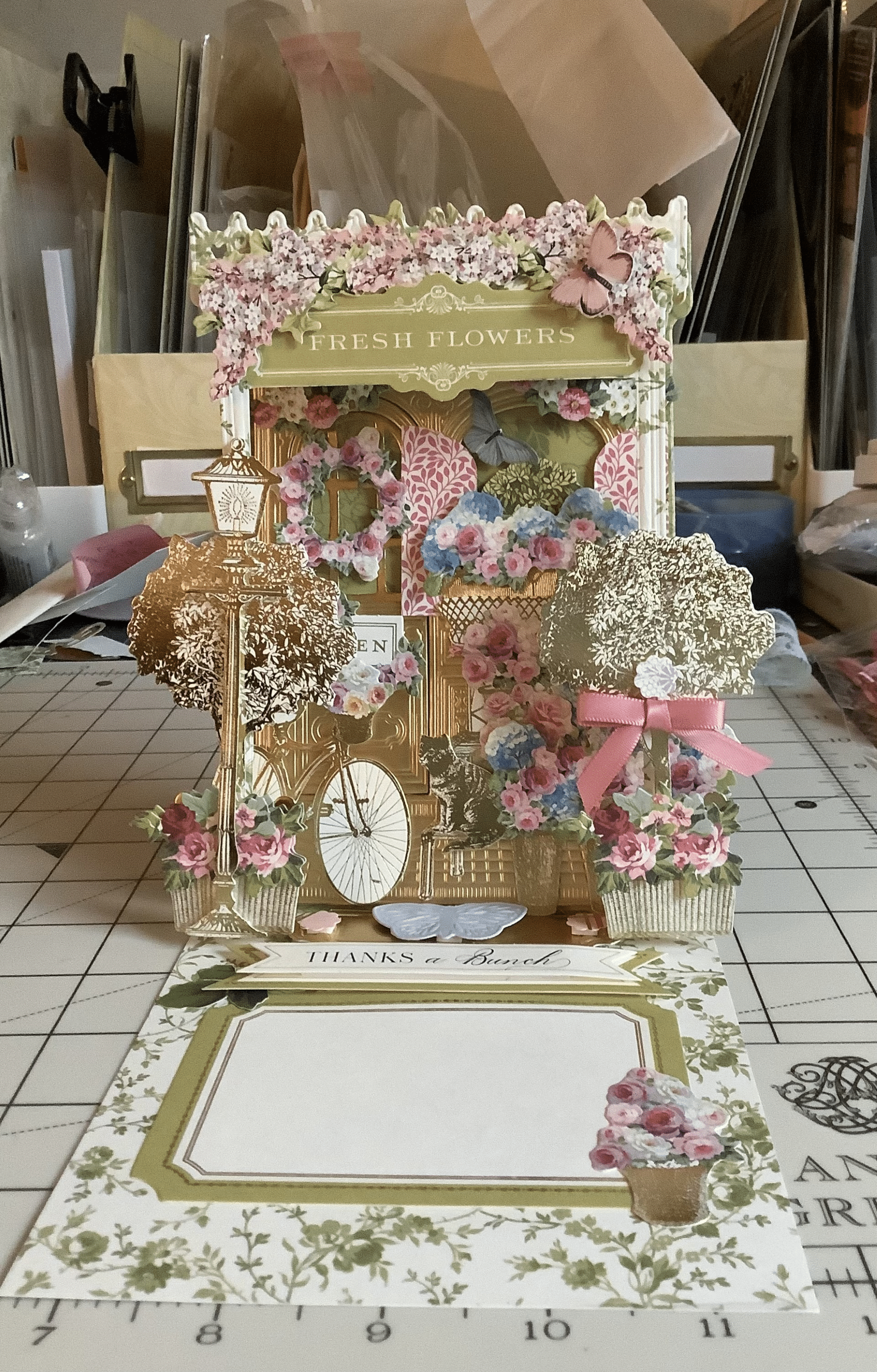 Margie wrote, "I made this for my nephew who has a
car
like this.  His car is blue so I plan to make him one in shiny foil."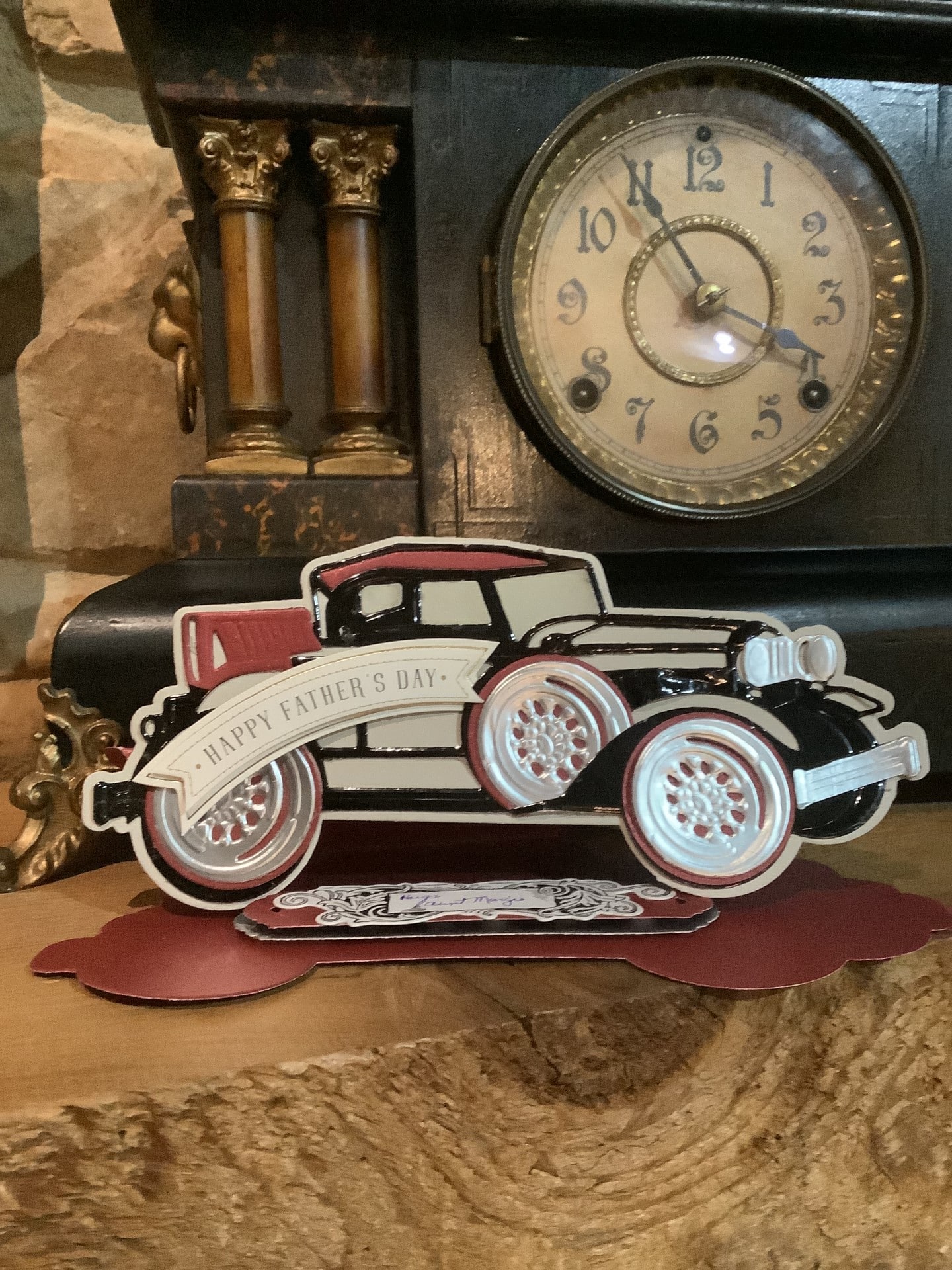 Diane My neighbor friend plays professional piano.  Recently she was asked to play a complicated piece for a youth concert.  I made her this encouragement card and gave it to her the day before her big performance!  Made on Anna's gold
Shimmer Blush card
, used white signature card background, layered embossed & cut gold metallic oval, embellished with Anna's roses, red bow,
music paper
and foil flourishes.
We know that she loved it!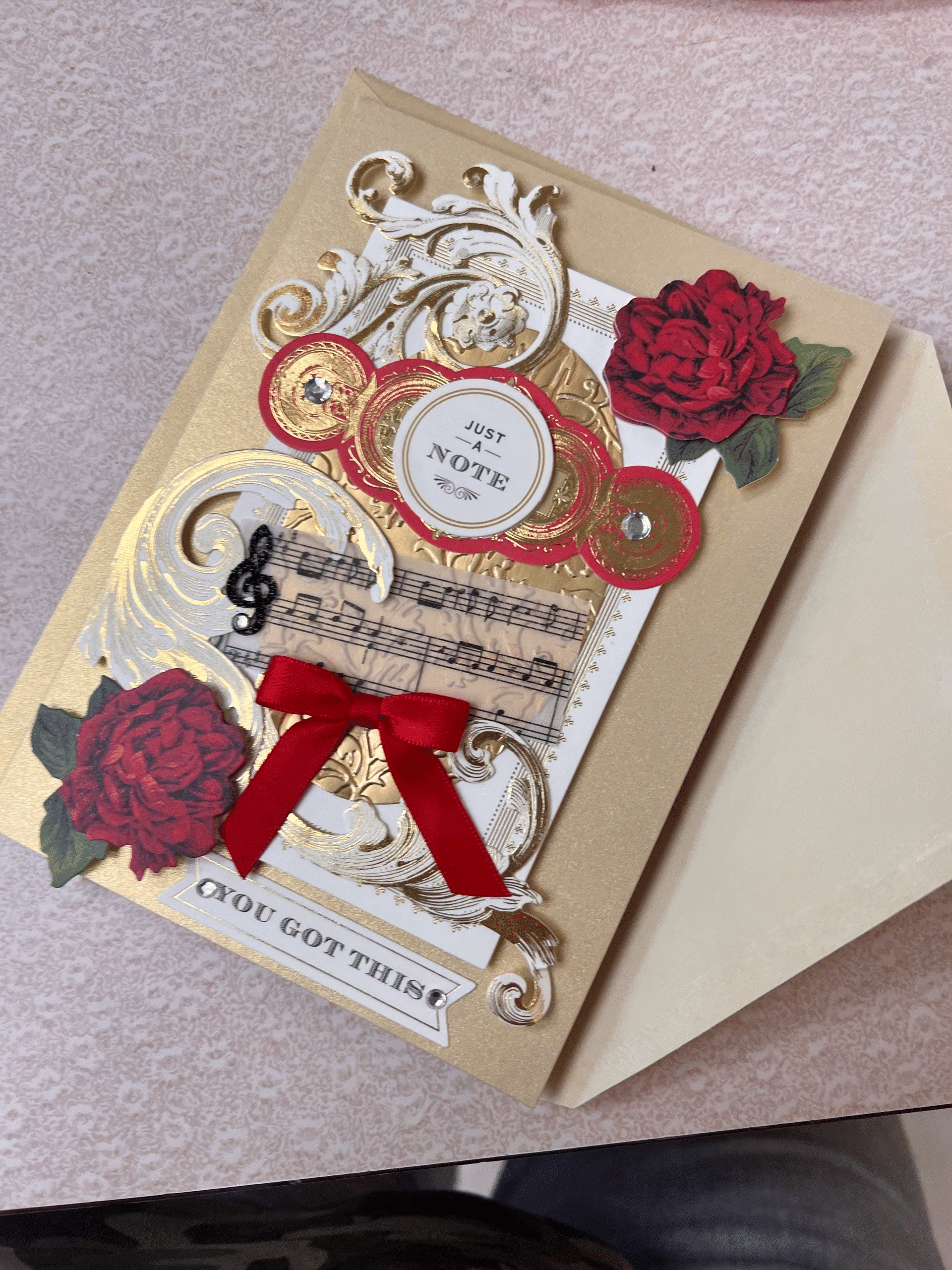 Juanita shared her pretty birthday card.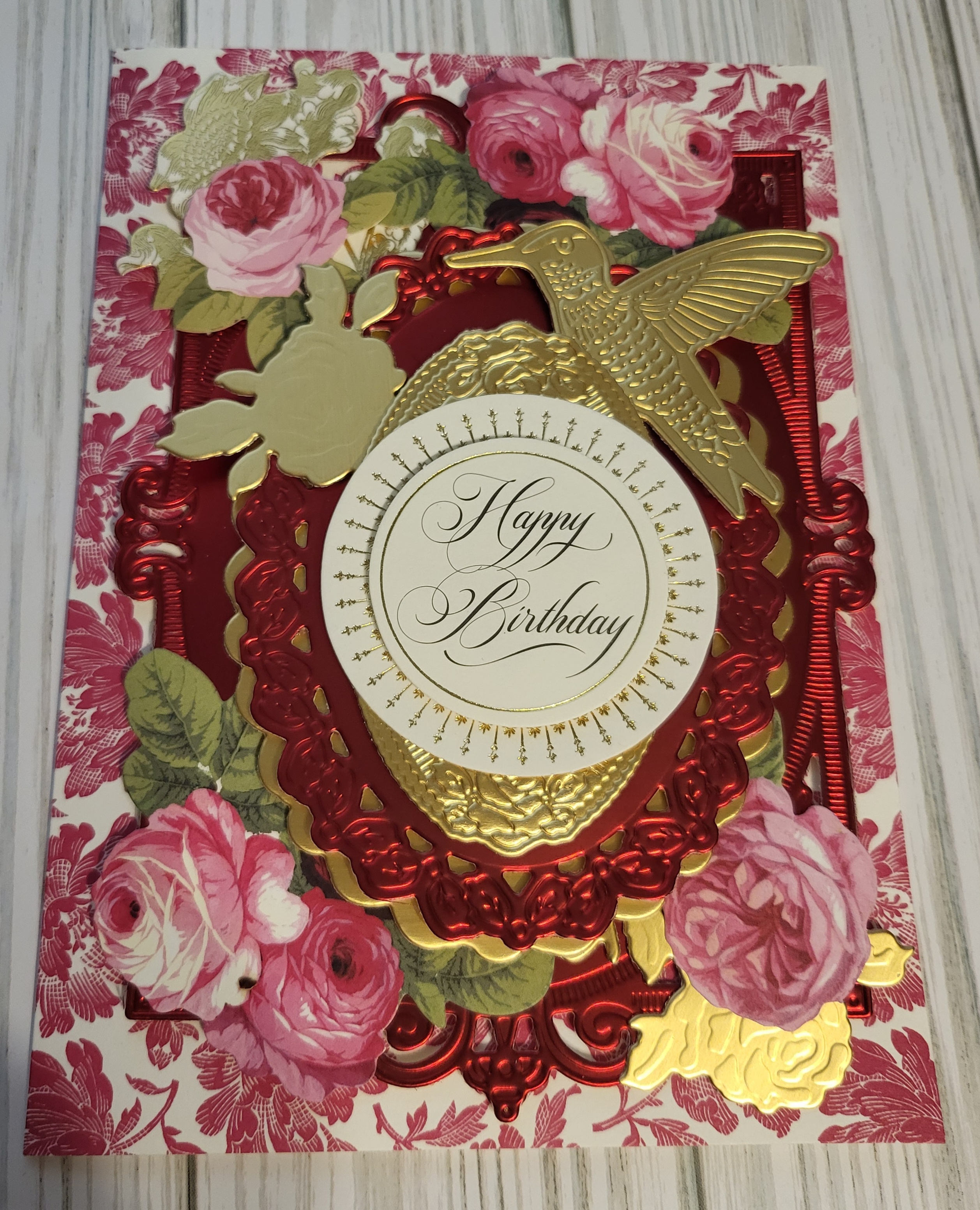 Dayle wrote, "I just loved AGTV summer cards last week. I love gardens and gates so I had to try my hand at the secret garden card. I used papers from Annalise, Salon Nouveau, China cabinet and the green foil. Plus Salon Nouveau dies along with the Gate Die Set. The garden was from greenhouse card toppers. And some flower cart embellishments."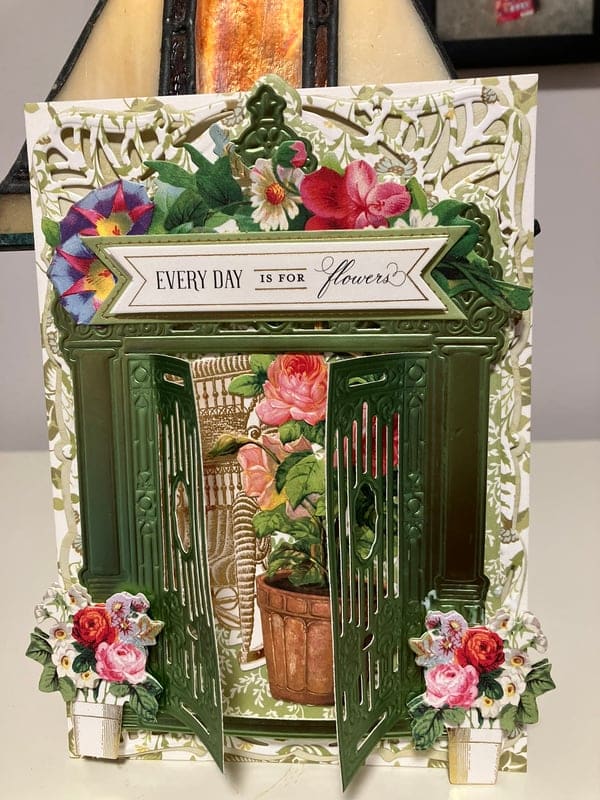 Sheri wrote, "Third day of crafting with my new purchase from Anna's BIG sale. The 3D FANTASTIC FAN DIES have been on my wish list so I took advantage of the great clearance sale and used the New ANNALISE PAPER CRAFTING KIT. Love the fun Summer colors."
Gorgeous, gorgeous card!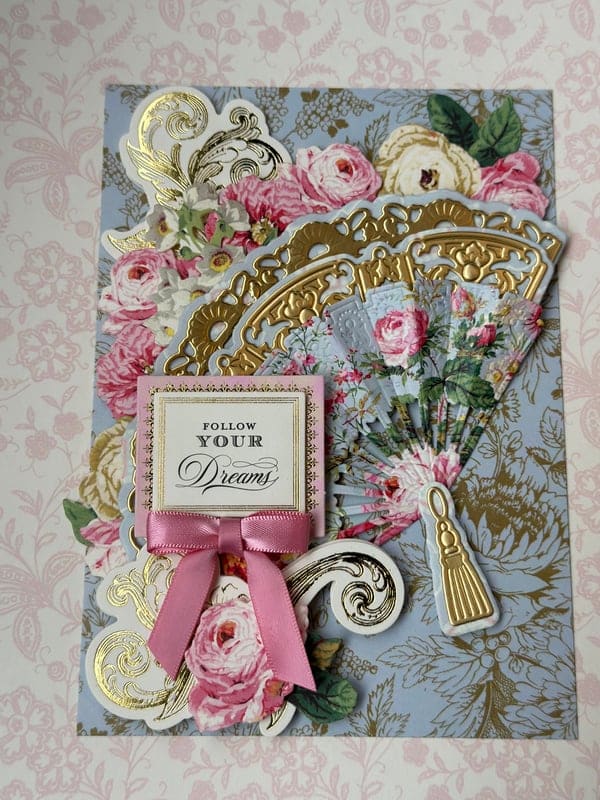 Thank you all for sharing your amazing talents and wonderful paper projects with us this week. Continue to create and share what you are making to be featured. If you don't post on social media, then you can email us your pretty projects at RSVP@annagriffin.com. If you love crafting with us, then make sure you join us tomorrow for our June Finishing School Live on
AGTV
. Anyone and everyone can join us on our website for
Forever Frames
— a show filled with tips and techniques for preserving cherished memories. Tune in to see brand new items, a special guest, and get a sneak peek at new items. Plus there are giveaways galore during the live event!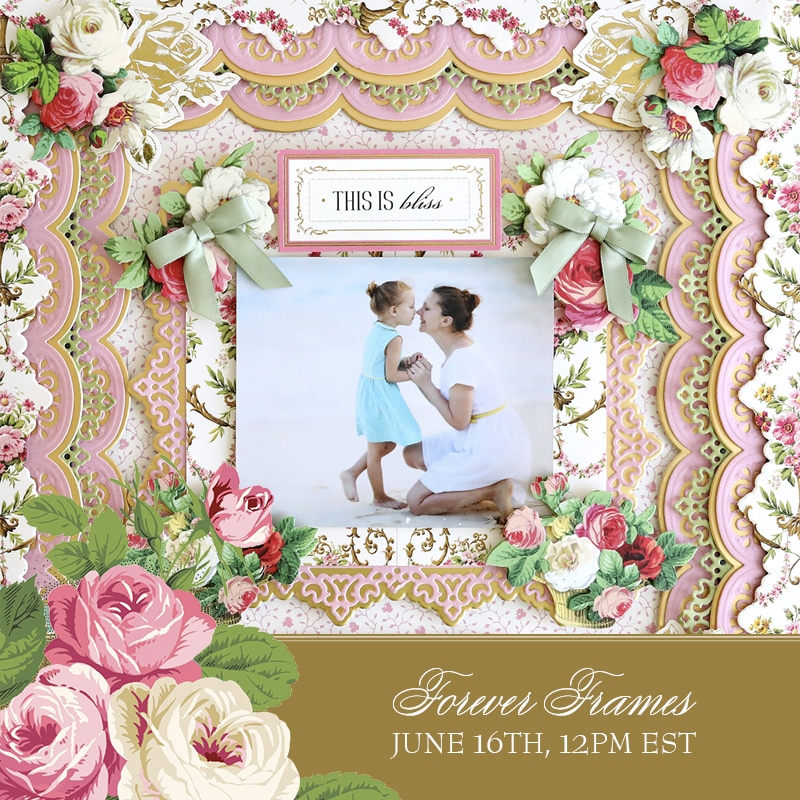 Xoxo,
Anna