Hello friends,
Happy Thursday to you! We want to start by saying a big thank you to all of you who joined us for our 13th "Anna"versary shows earlier this week. We are so thankful and honored at how you show up for us, and hope that you enjoy the beautiful new crafting items! We are looking forward to all of the new paper projects that you will create, and we hope that you will share what you are creating with them. It's so much fun to see all of your gorgeous valentines, birthday cards and more.
Let's take a look at some of the things that were made and shared this week!
Liz said, "A Valentine's Day box for my sweetie! Using the Enchanted dies that I received yesterday."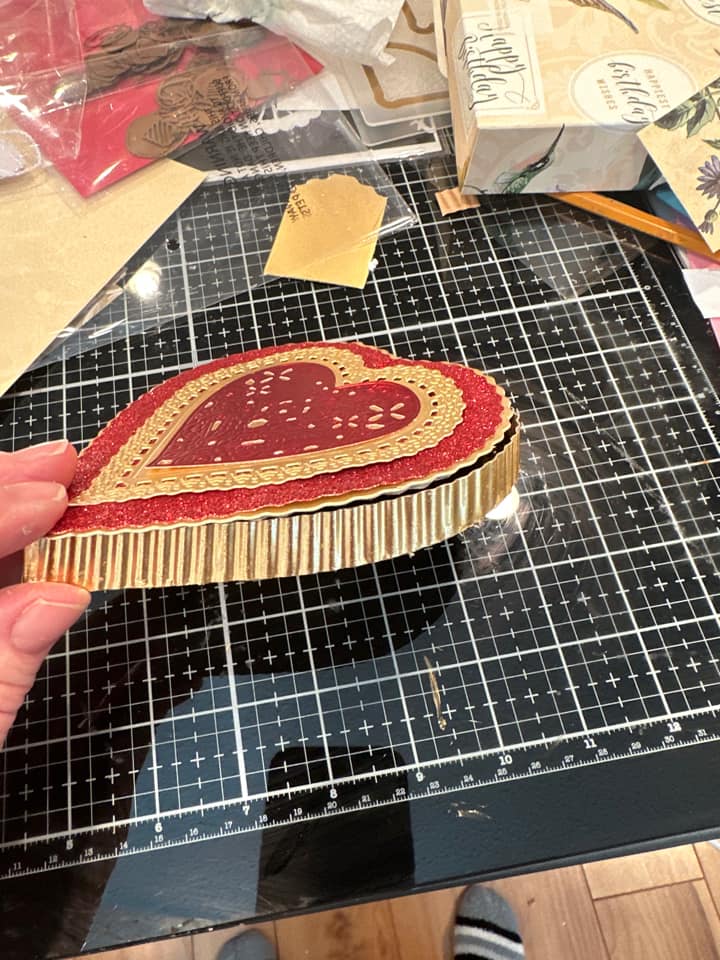 Valerie wrote,
"
I received a lovely housewarming card from my friend Dianne who lives in Central Illinois as I do 
 As you can see it matches my poster I framed from a 2015 tea 
festival I attended in Seattle WA. She was my first visitor!"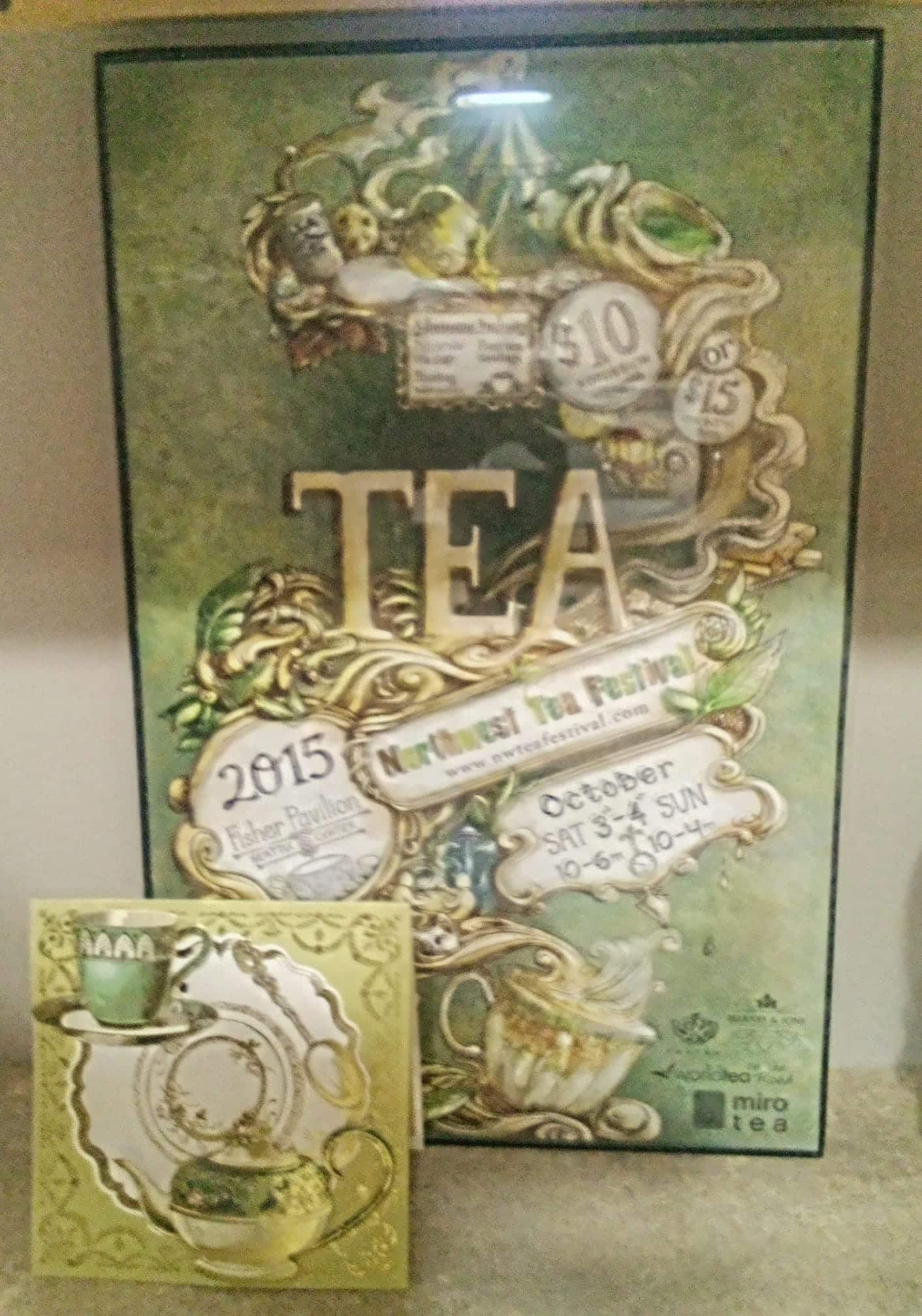 Arlene posted, "
Still loving the Diorama die, so started making Valentine's Day cards with it!"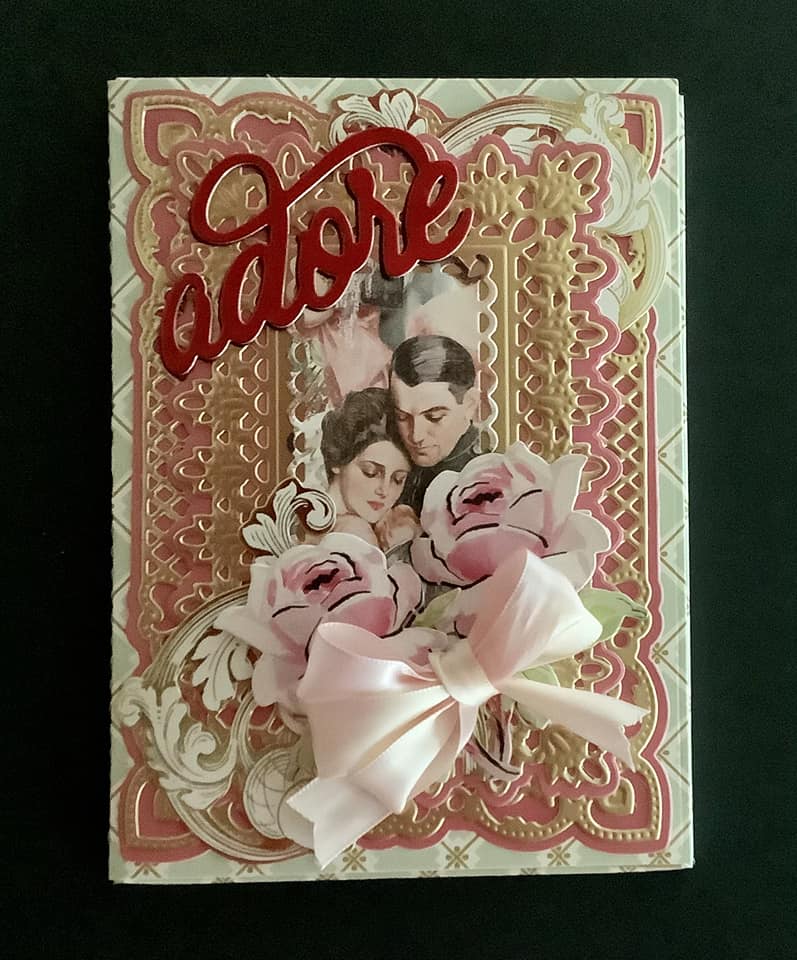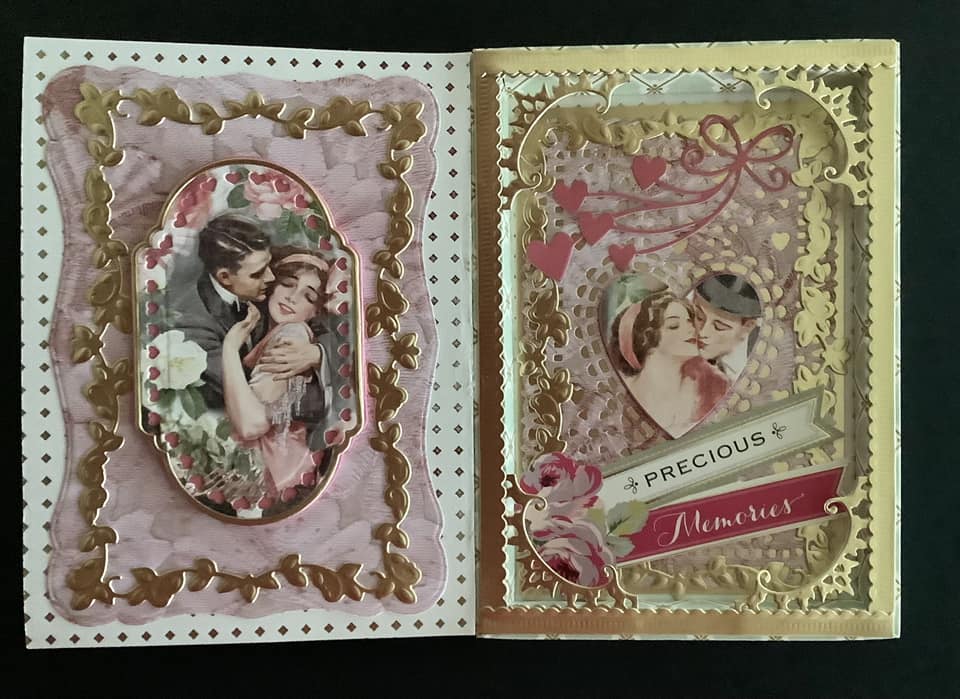 Pam said, "
Inside of boxes and cards in them."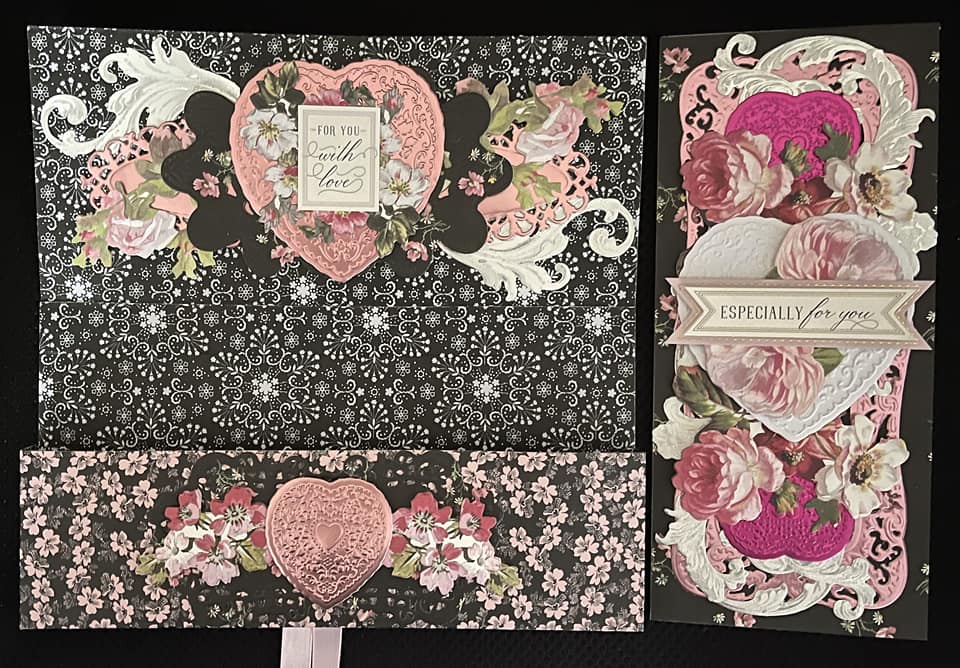 Maria said, "
Having fun with the shutter card set "With Love"."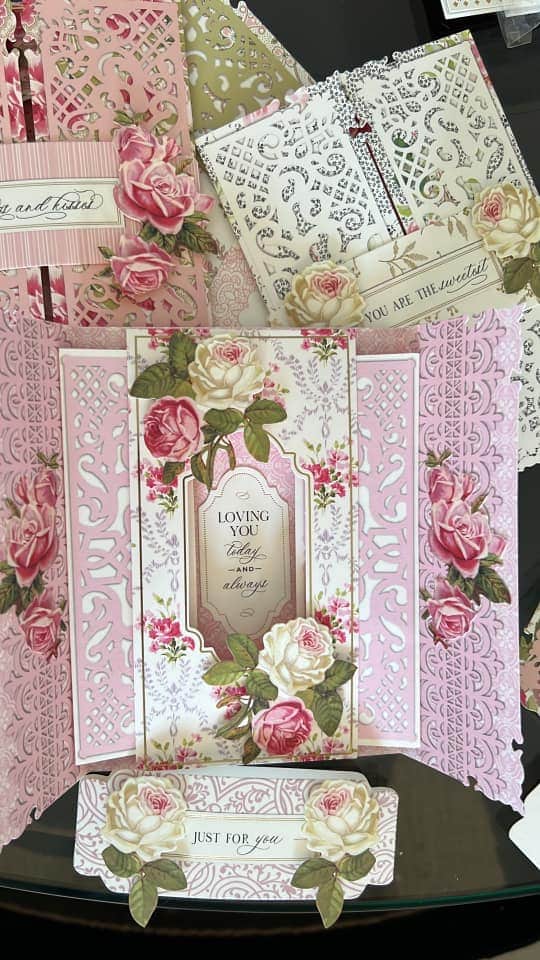 Charlotte shared, "
Working on birthday cards for February."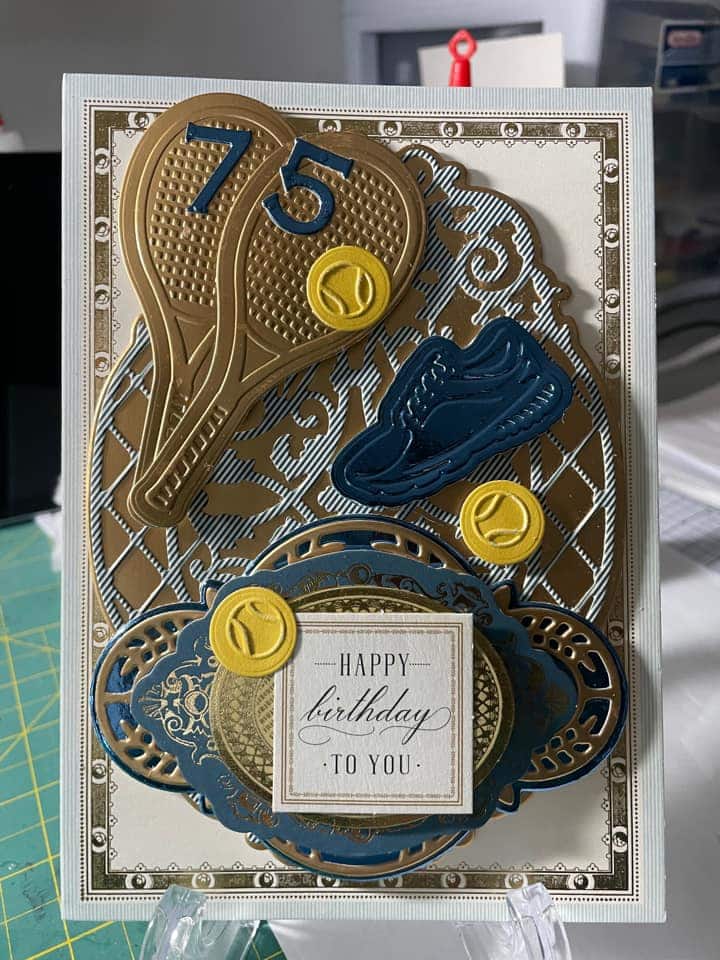 Eve posted, "
Throwback to some classic Anna style cards — pulled out my Lace Trimmings embossing folders."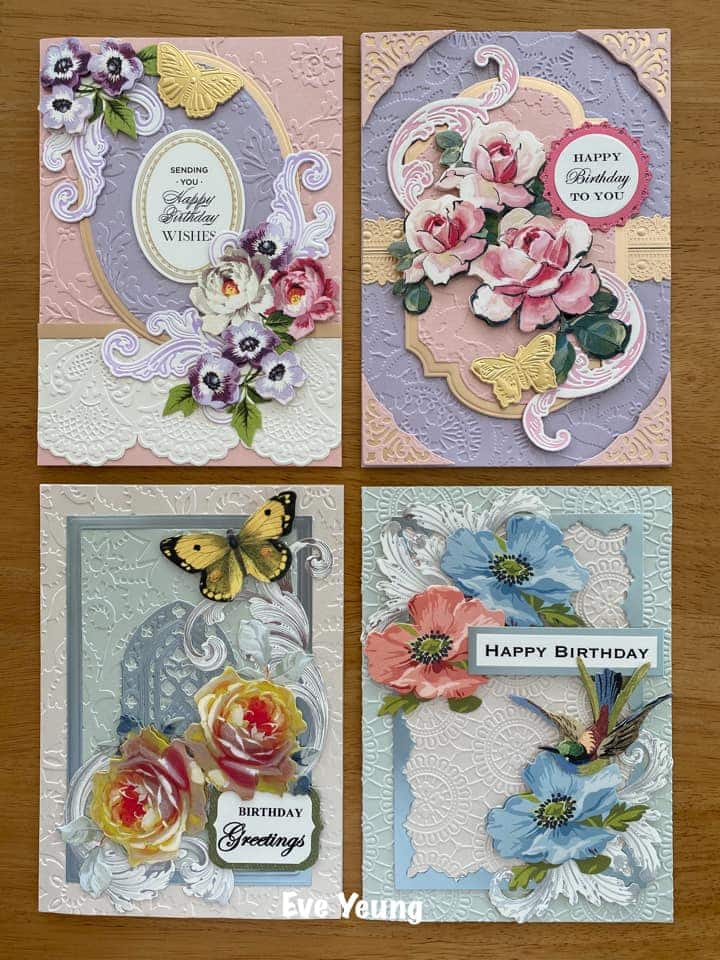 Terry shared, "
Pretty in Pink Valentine's Day greetings! The color pink is thought to be a calming color associated with love, kindness, and all things girly. No wonder it is my favorite color! From the bottom, the layers are cut from the With Love Layer, Doily, Lovely Hearts Cut & Emboss & the Valentine Doily dies."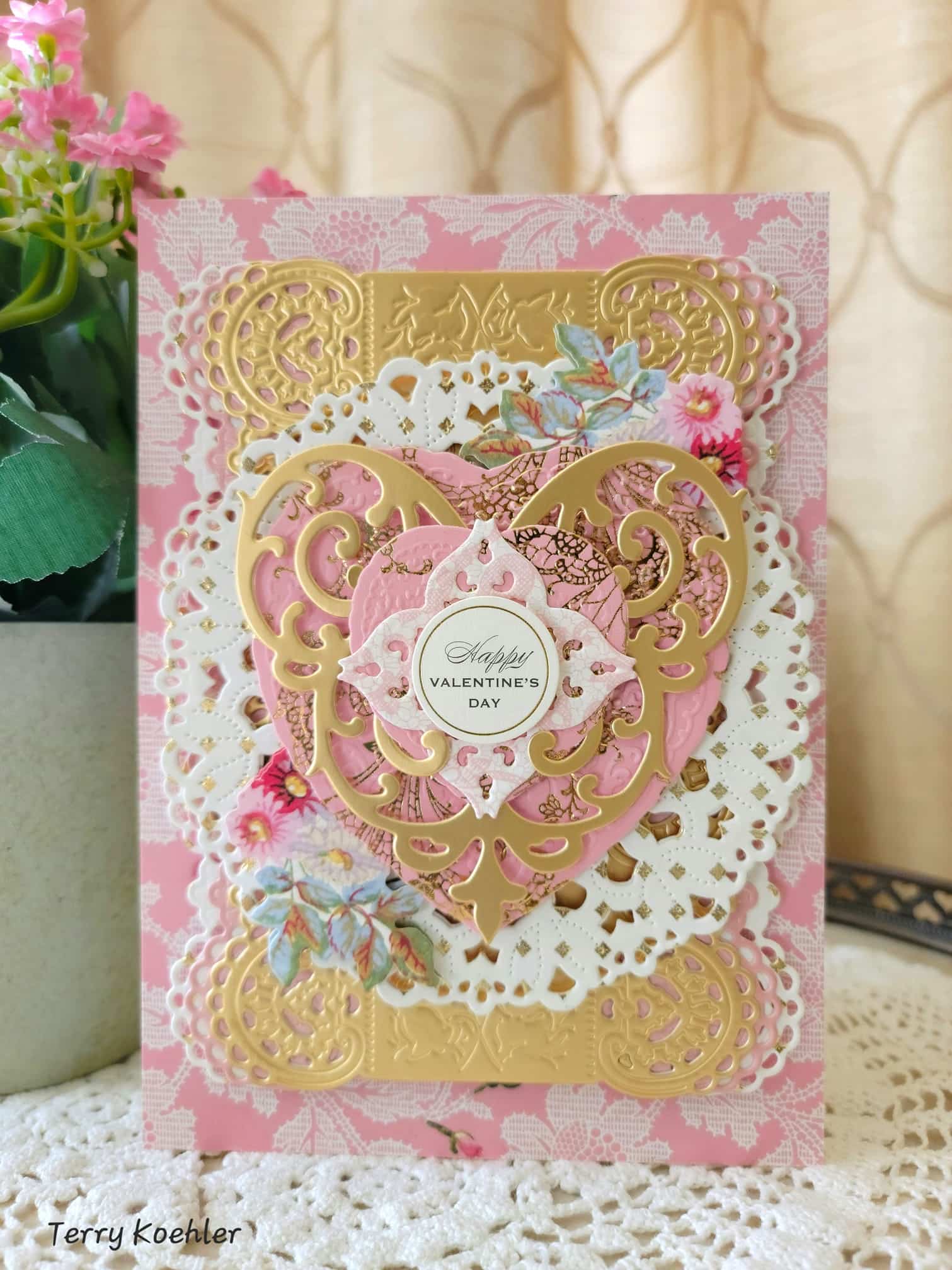 Thea wrote, "
I love how versatile the dies and papers can be. I was so excited to create a wedding card with the bells."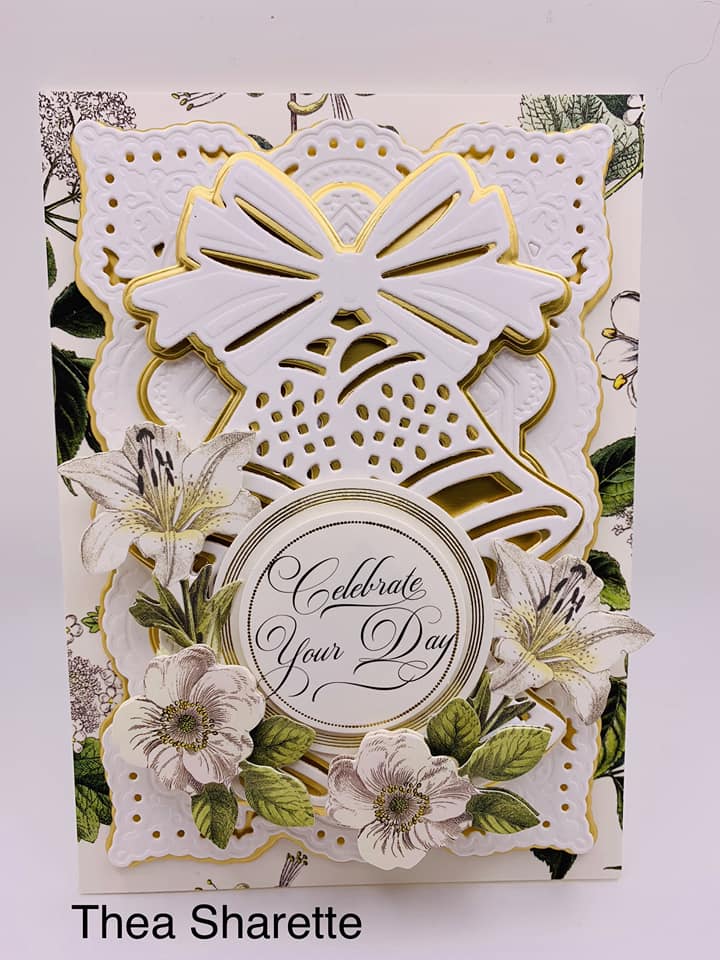 Lilia posted, "A little detail to give and show the importance of the beautiful moments that we share with our extended family that stay with us forever."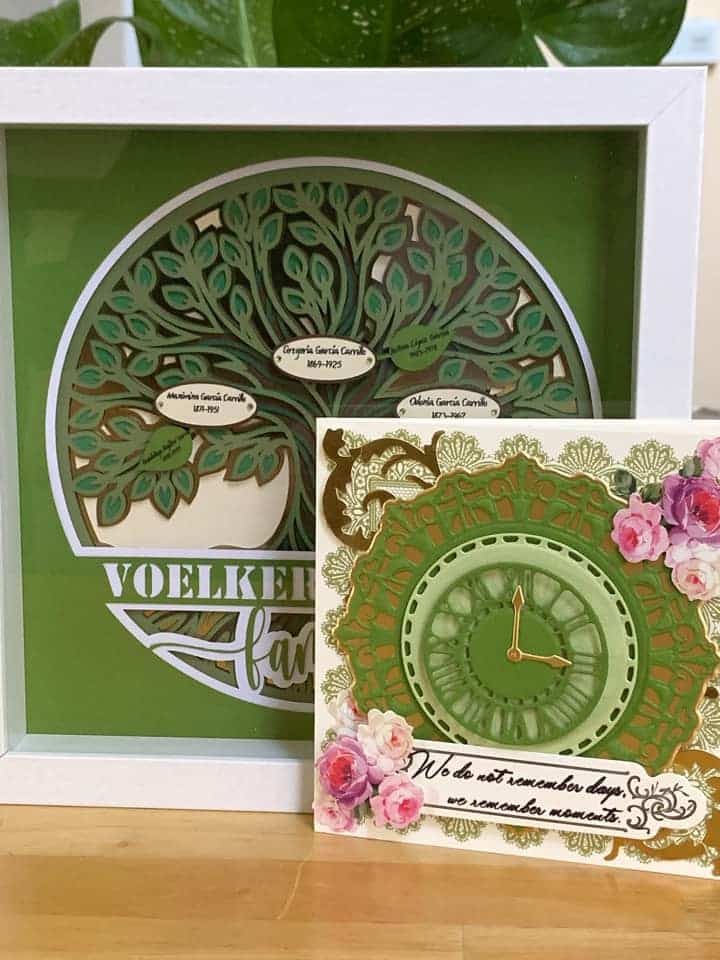 Shirli shared her Flower Cart card!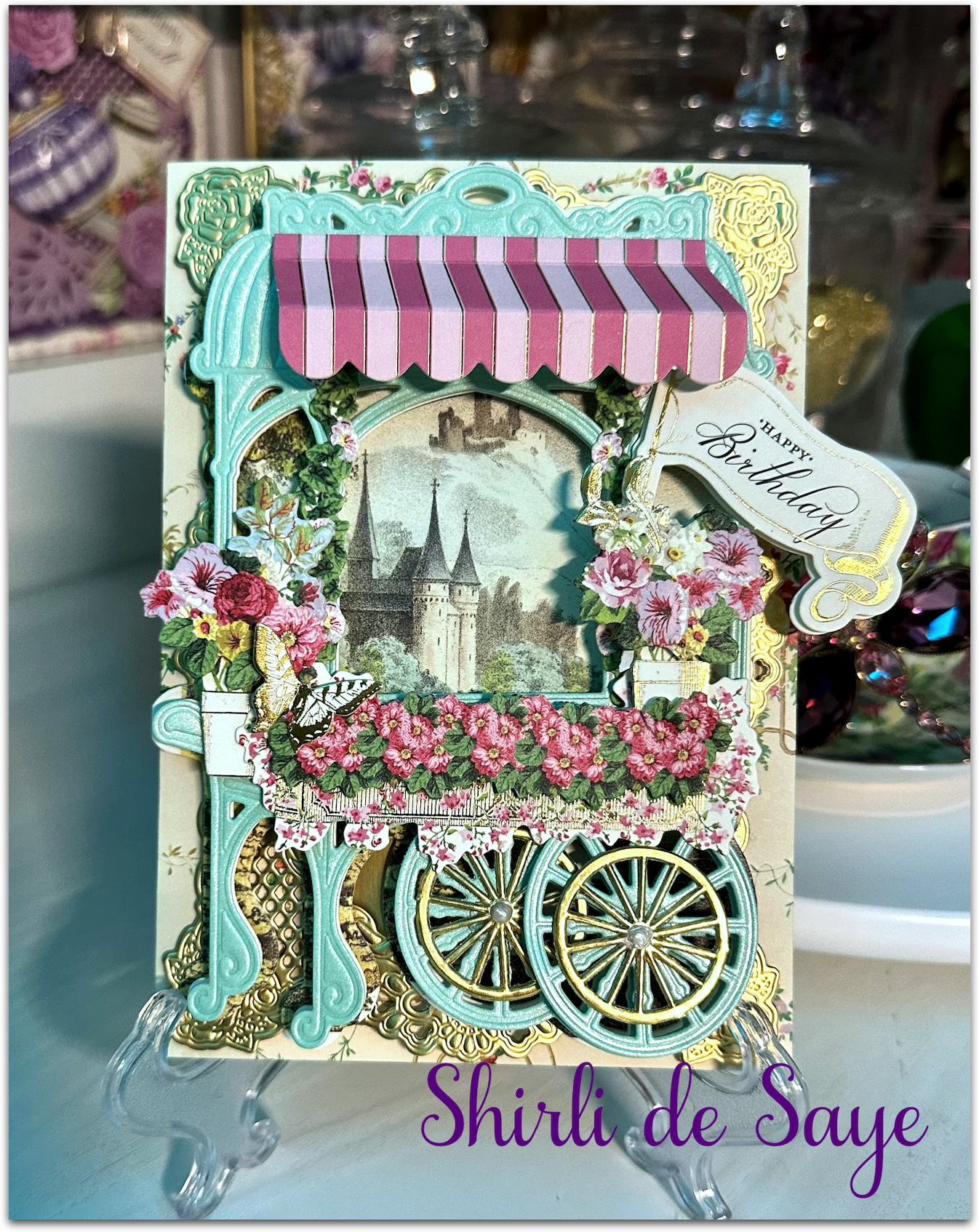 Sherry said, "Carte Noire papers and ephemera are the perfect ingredients for a Valentine Card."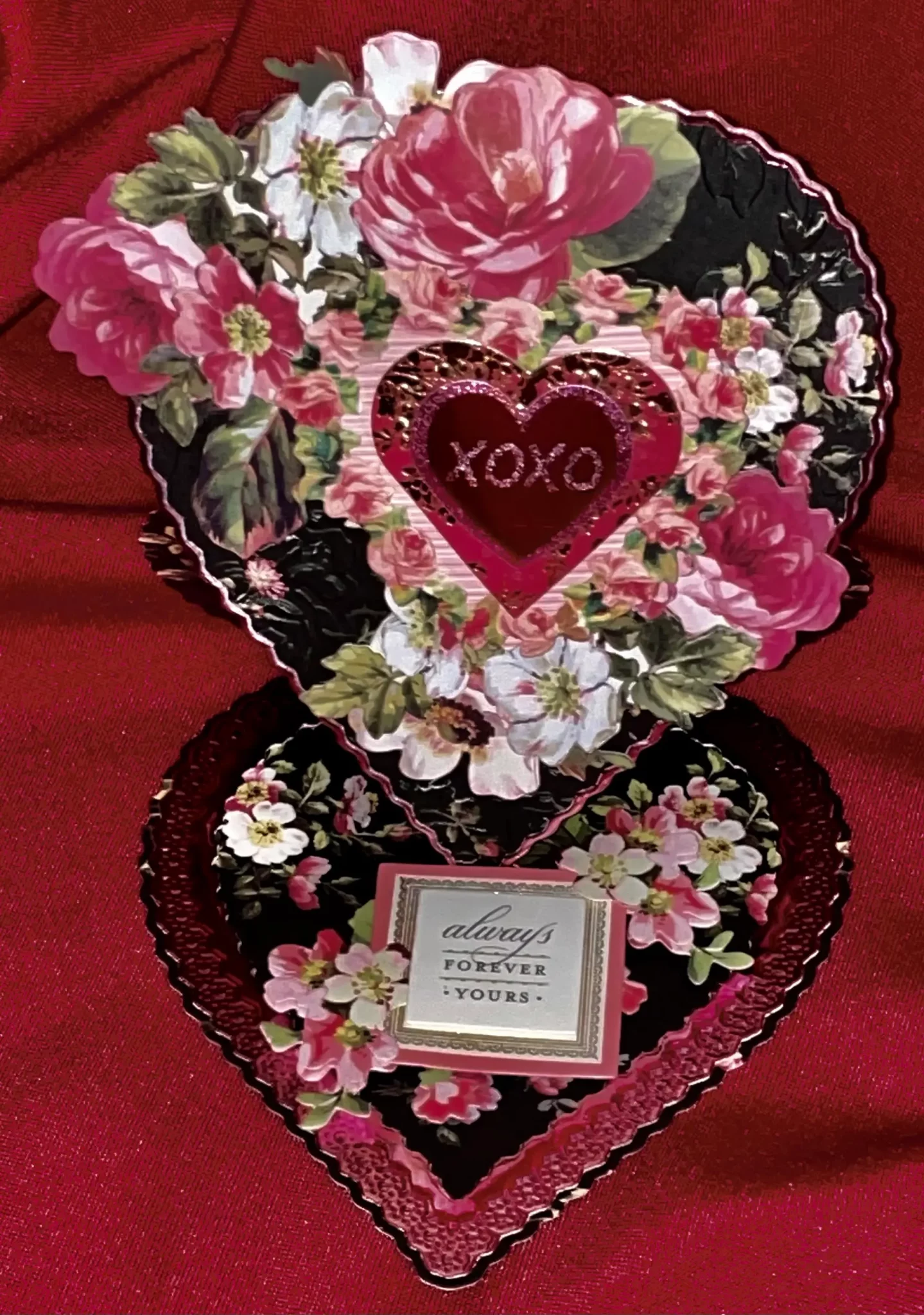 Joyce wrote, "Happy with these two also. I will probably give these to two of my little great granddaughters."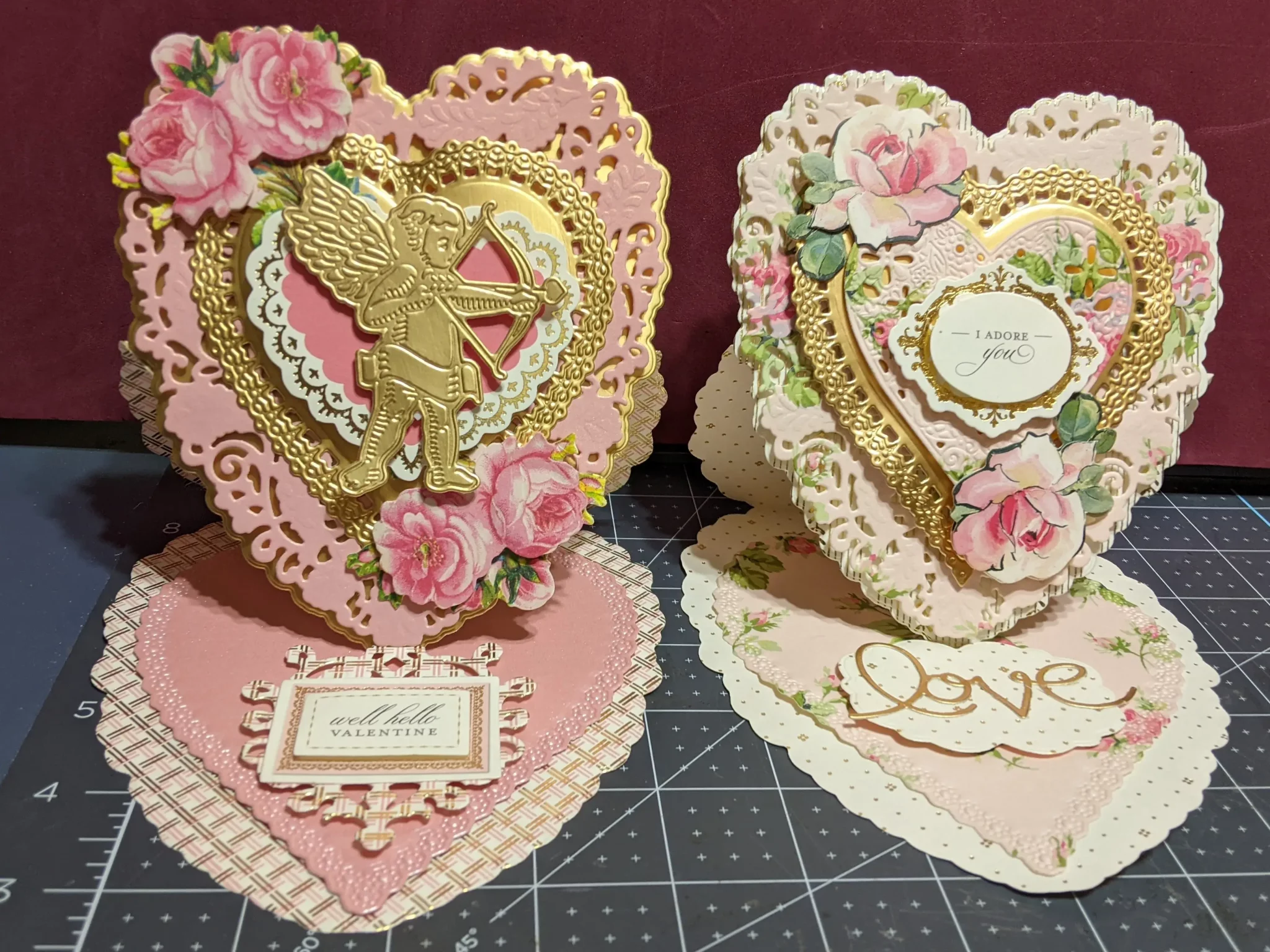 Kaye said, "Yesterday while Anna presented the Rocking Valentine's Card Kit I was inspired to make several cards from my Rocking Birthday Card Kit. I love this kit!"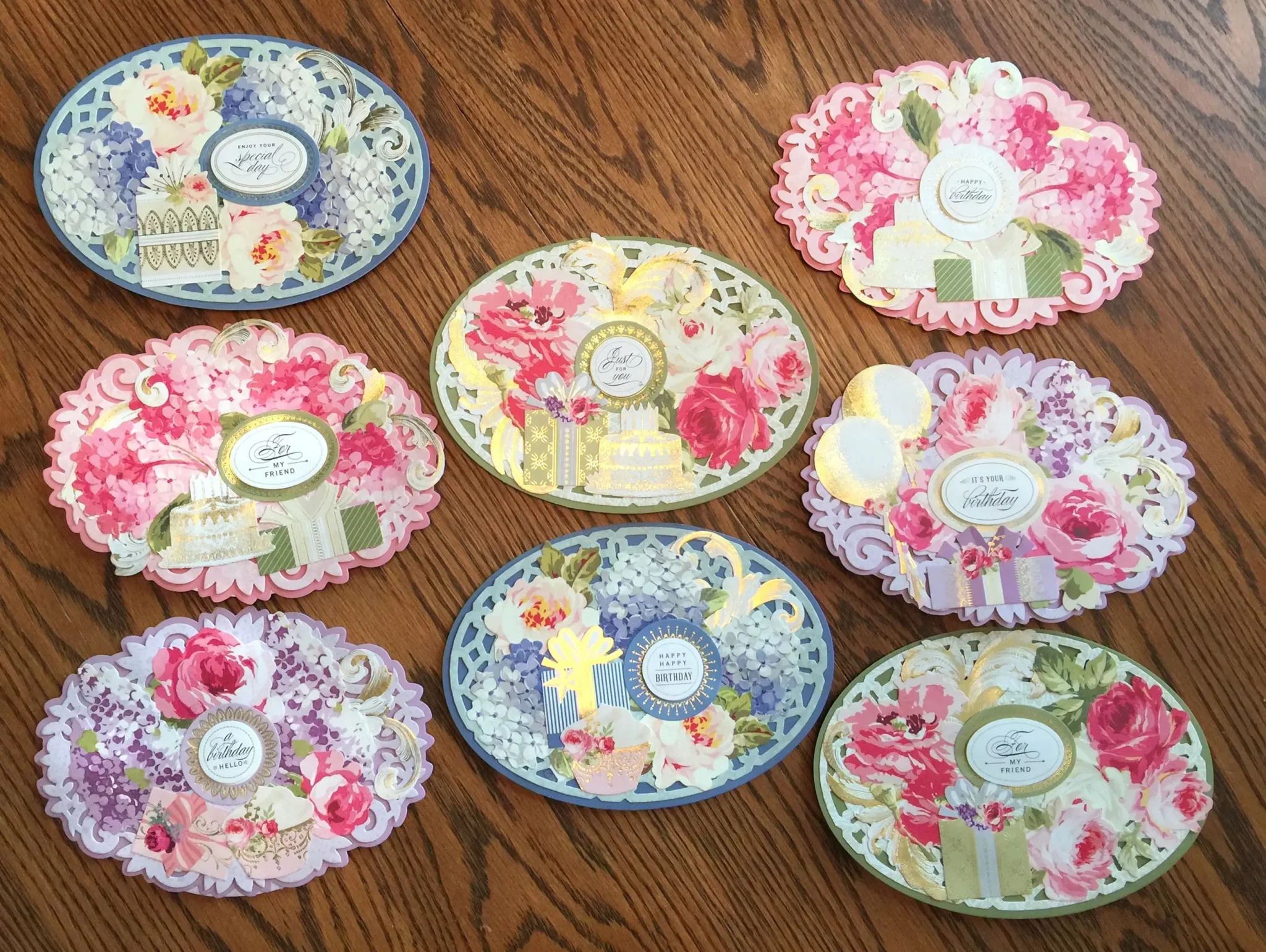 Marie wrote, "I tried the concentric hearts on the heart easel and like it!"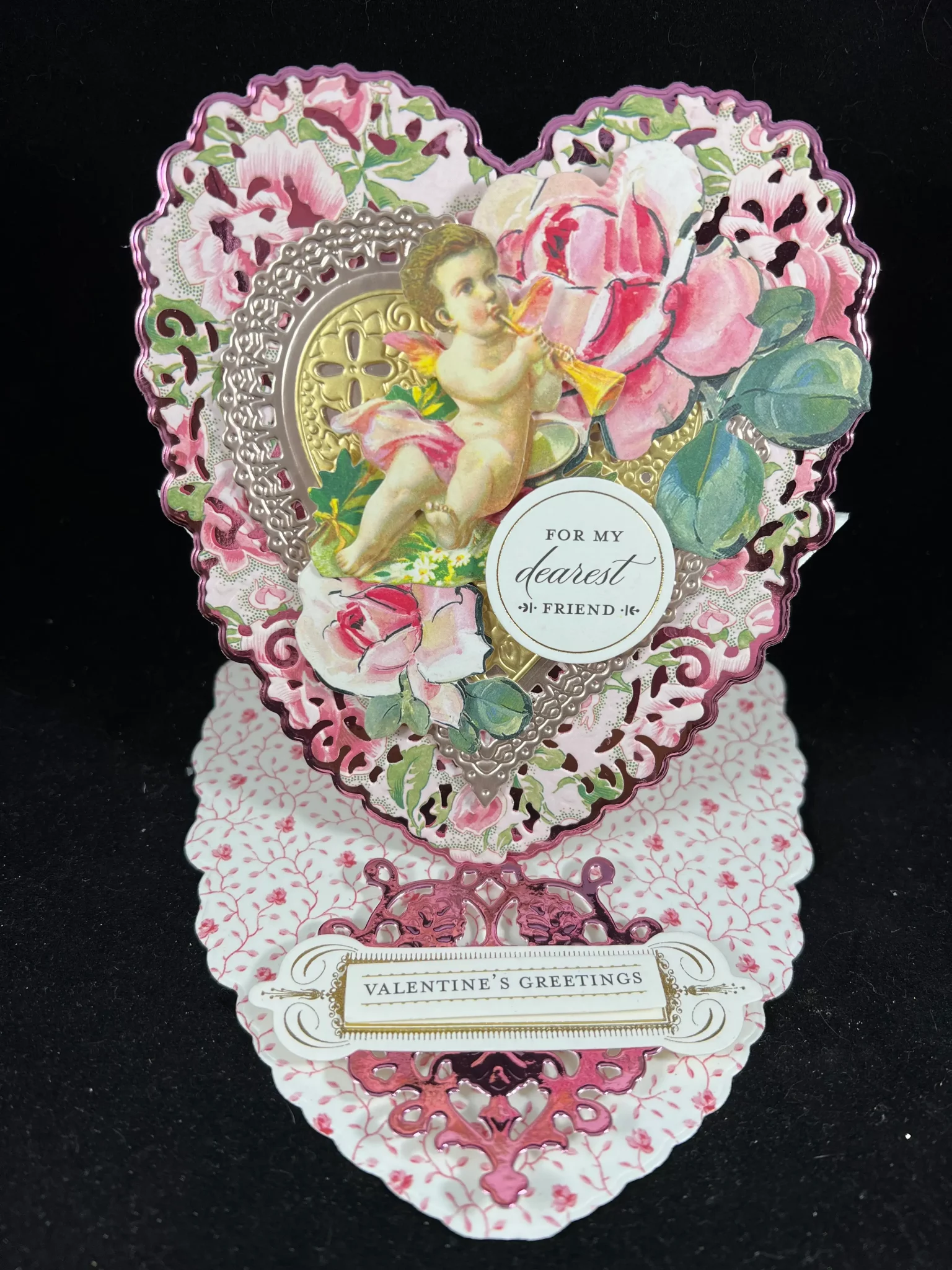 Sheri posed, "The CHARMED MATTE FOIL CARDSTOCK is going to be a great mix and match for all Anna's Papers (I checked) and the CHARMED VELLUM CARD TOPPERS. I think I'm going to use this kit with the DIORAMA CARD DIES."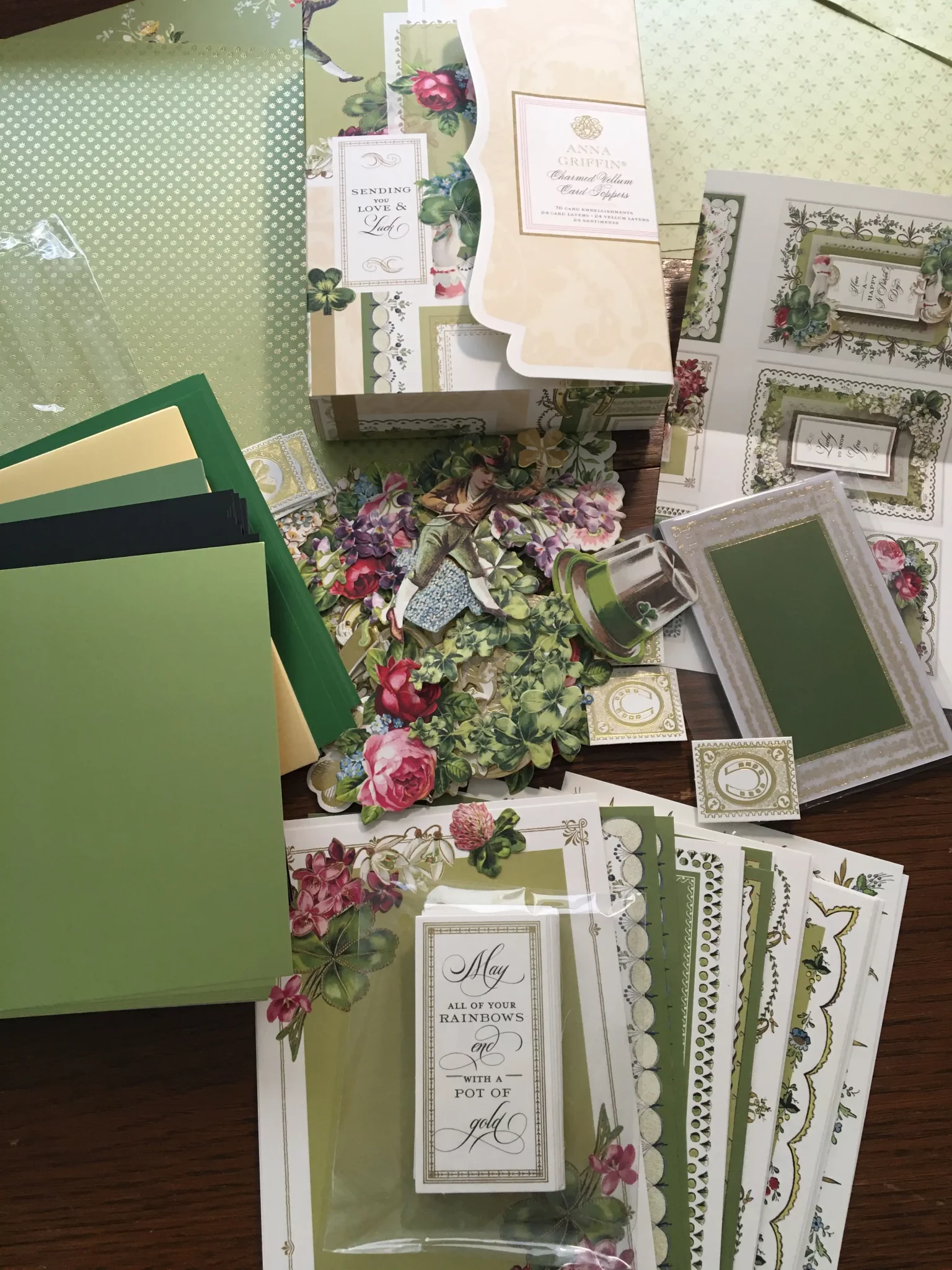 Craftspiration always gives us the creative boost that we need. There are so many ideas that we want to try out, and we look forward to seeing what you come up with next! Post your projects with us, and we will share what you are making next time we see you! If you are loving all of the valentines posted here, be sure to tune in to our next AGTV show: Be Mine. It's our January Finishing School Live, and it is sure to be a sweet show!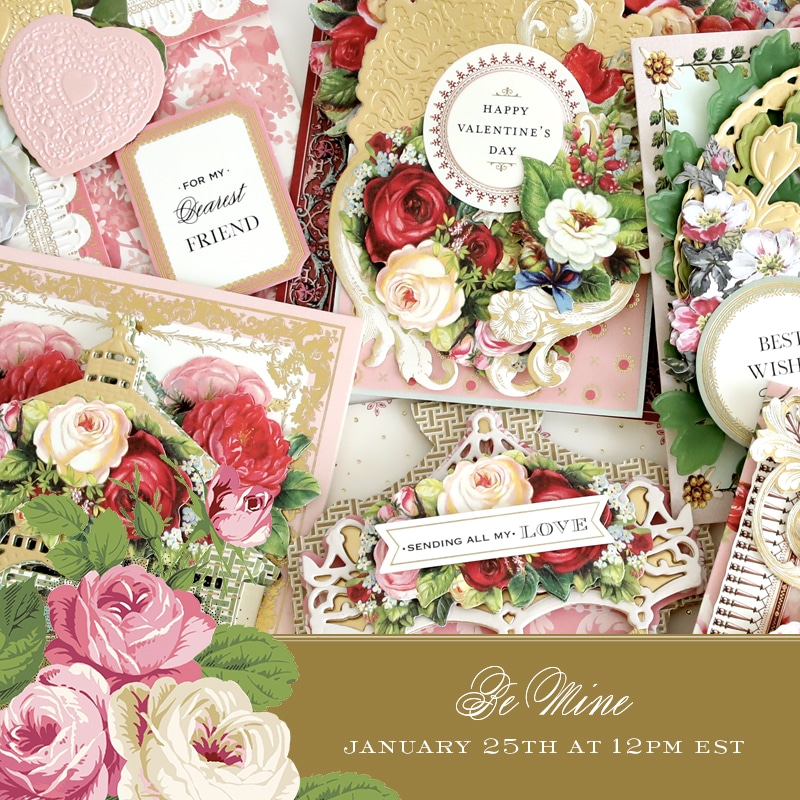 Bye for now,
Anna