Hello crafters,
There are so many fantastic projects that we saw on social media, in our Finishing School Community and that you emailed to us. Wow! From Christmas cards and Valentine's card to birthday projects and more, there is a lot to see on today's Craftspiration post. There are so many great ideas on display for you today including using the Woodie Wagon Slimline Dies to make a Valentine's Day card, using the Carte Canton Blue Finishing School Craft Box for a Lunar New Year card and so much more.
Feast your eyes on all of the spectacular projects that were made and shared this week.
Dayle said, "I have been wanting to make a page with the snowflake wonderland finishing school kit. I really did struggle with finding the right papers and placement. All Anna except for pearls and stickels. Thank you everyone for being so kind in letting me share."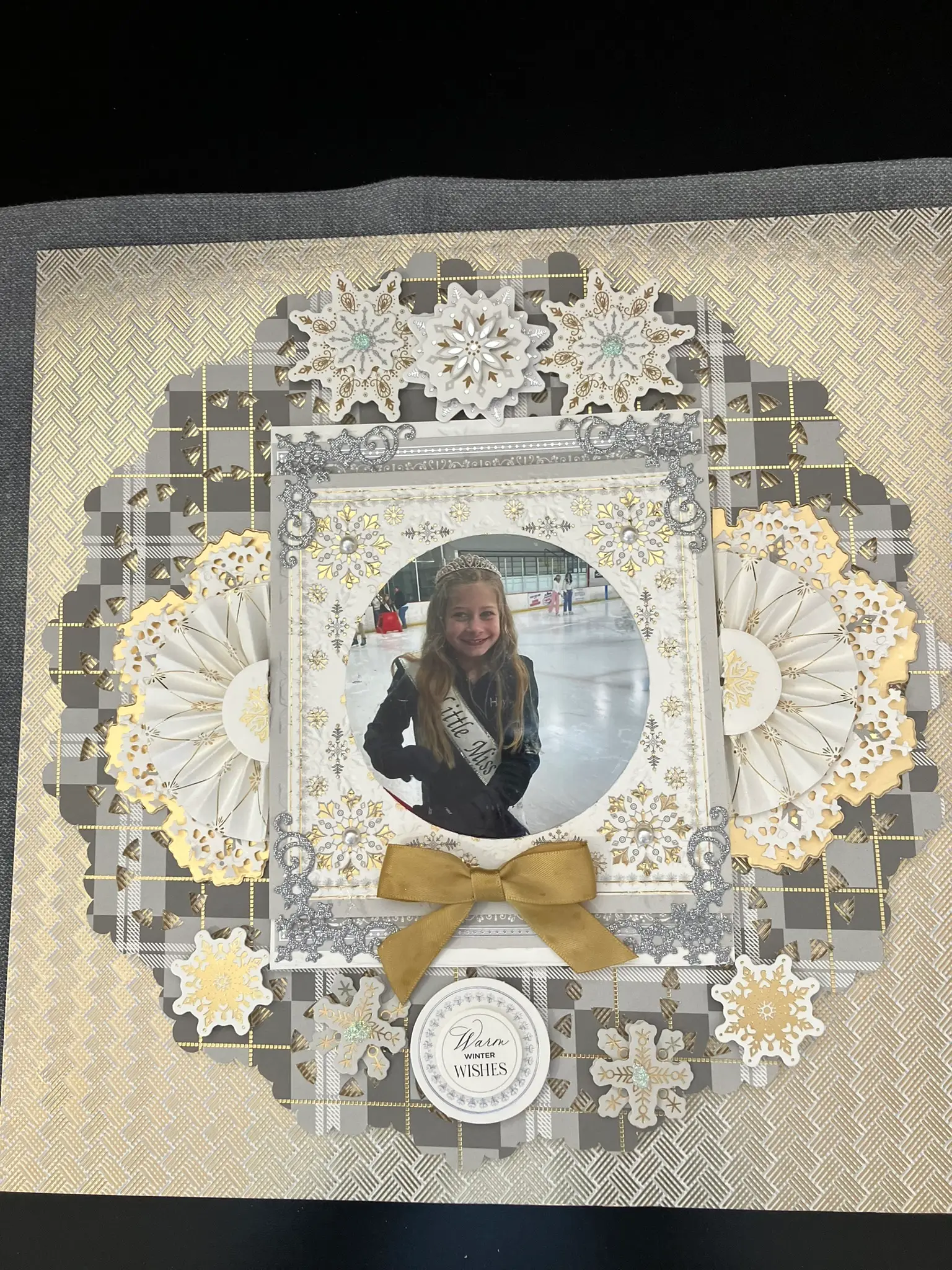 Sherry posted, "I have been spending this past week writing my Christmas Thank You's. This year I decided to make square Thank you cards. Here is one thank you card."
Gorgeous card, Sherry!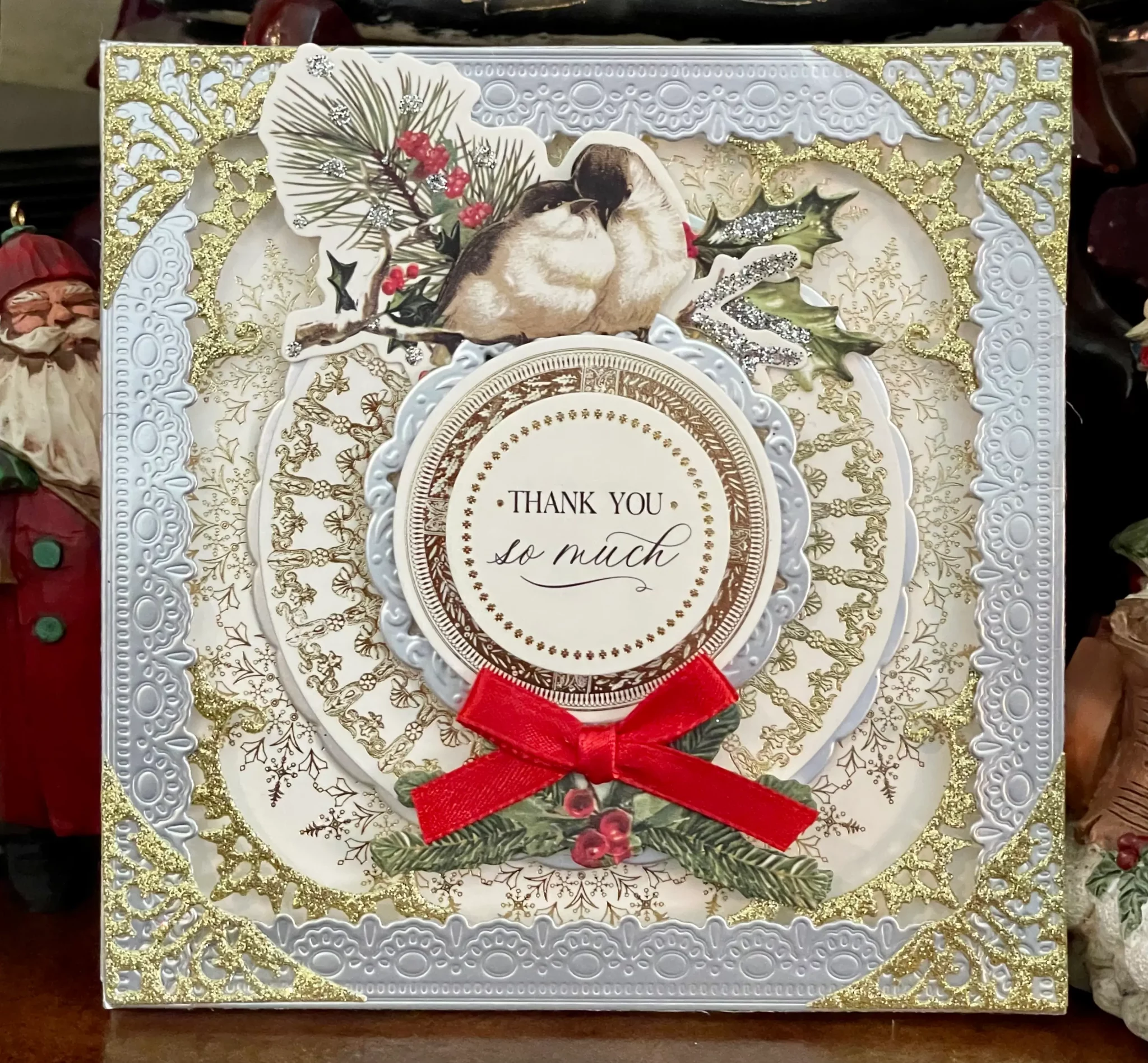 Diane shared, "Christmas Card Challenge Week 2 using the 3D Rose Concentric die and the 3D Neoclassical die. The sentiment and the shadow layer came from cutting out parts of some Christmas folio boxes."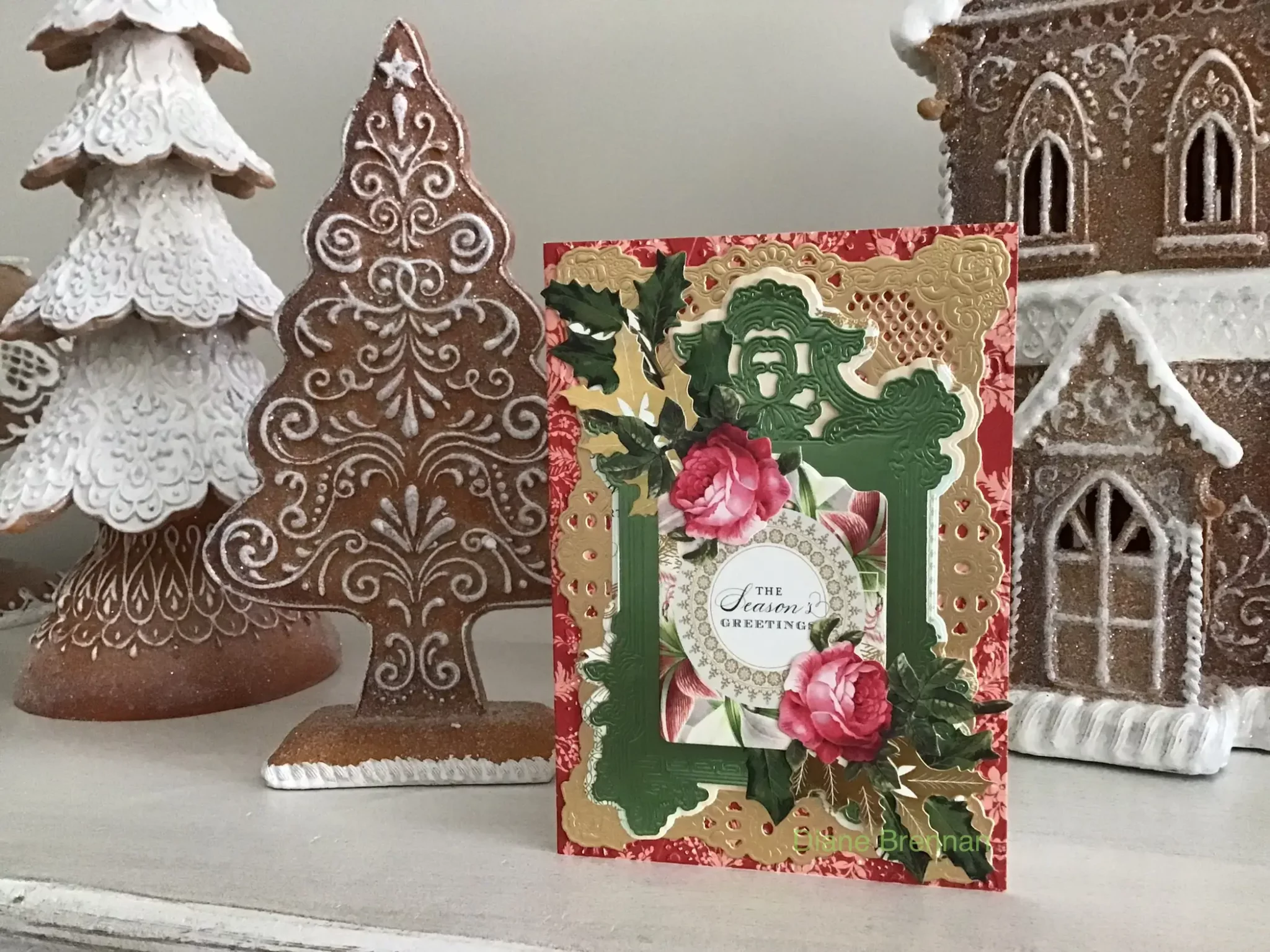 Donna wrote, "These cards were made from some older cards, card fronts, and acetate that I'm trying to finish out. Though not twins, they share the same bday 1/6 and mine is the 7th. I love to tell the story that I didn't have a Bday cake that didn't say Happy Bday Donna, Billy and Mike till I was 26. Hope they like them."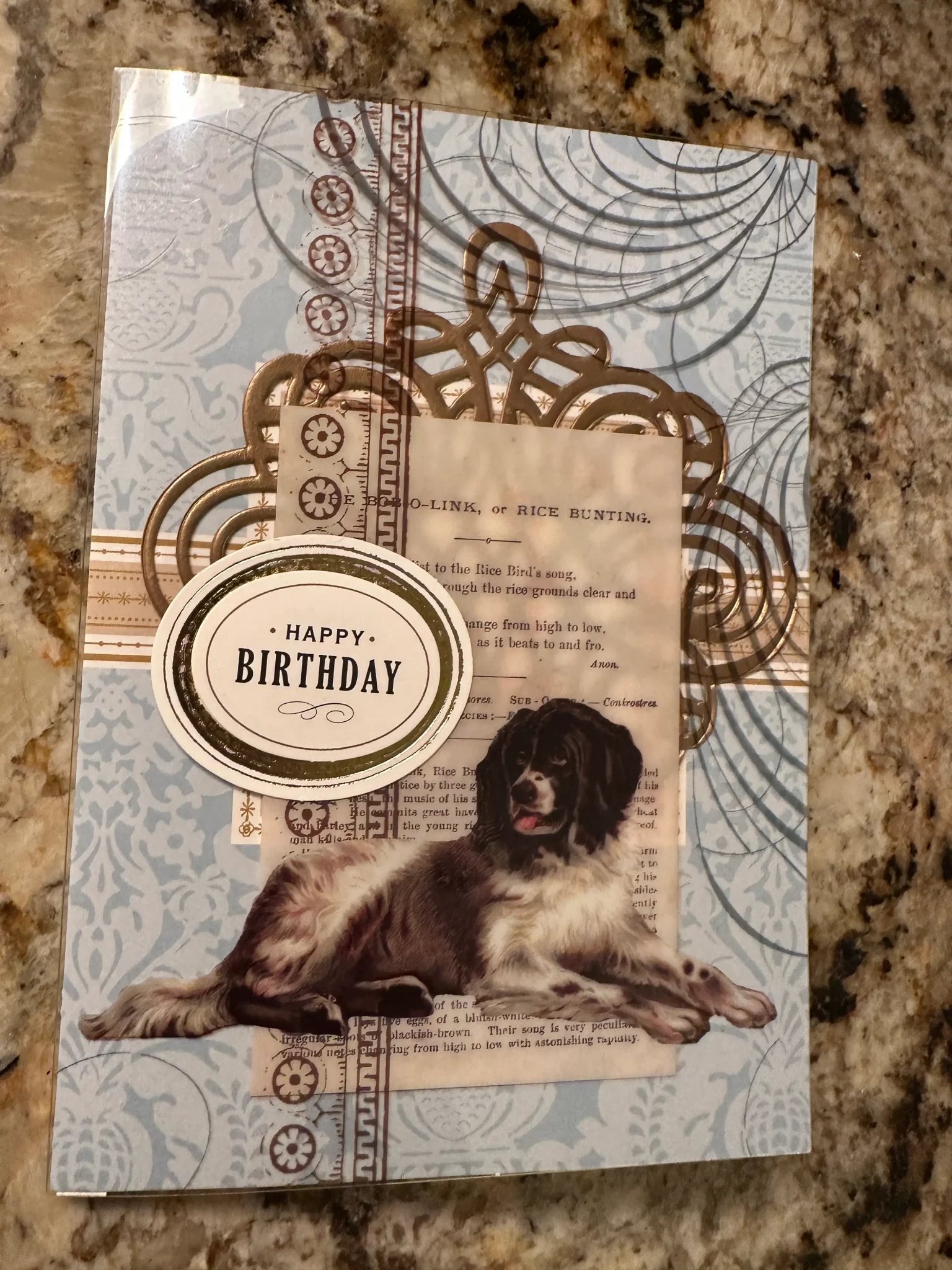 Marie said, "I decided I better get going with Valentines Day cards so I cut a bunch of the impression dies and then wanted to use Carte Noire and the new oblong slimline cut and emboss folder. The cut outs fell exactly over some of the hearts in the card base I had picked and you can still kind of see those hearts in the back. The Carte Noire flowers really finished this one off."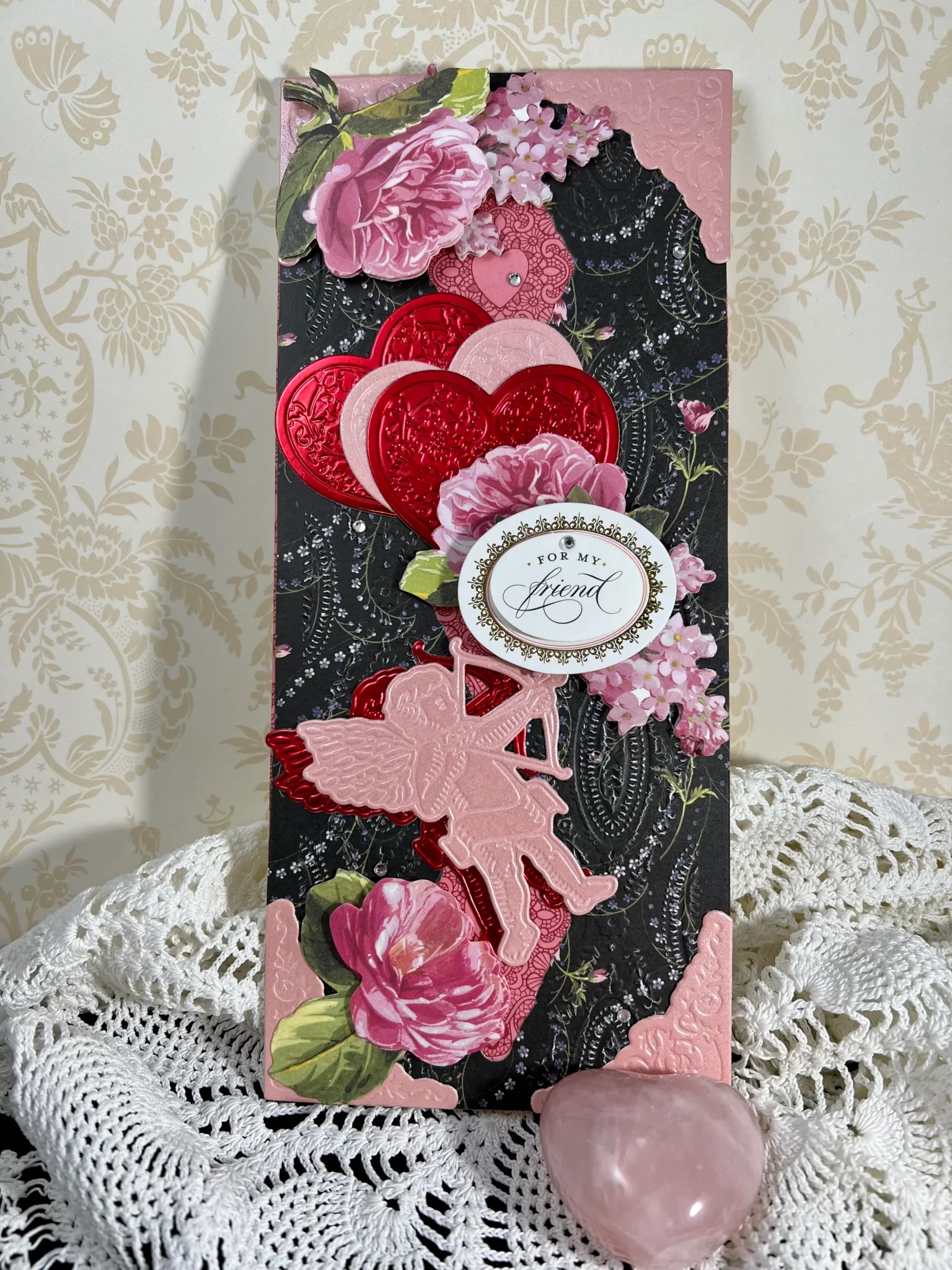 Susan shared, "Thank you so much, Adina, for your beautiful birthday card with vintage ephemera tucked inside. I love it!! You really made my day today! Love and hugs to you."
It's been wonderful seeing you two's friendship!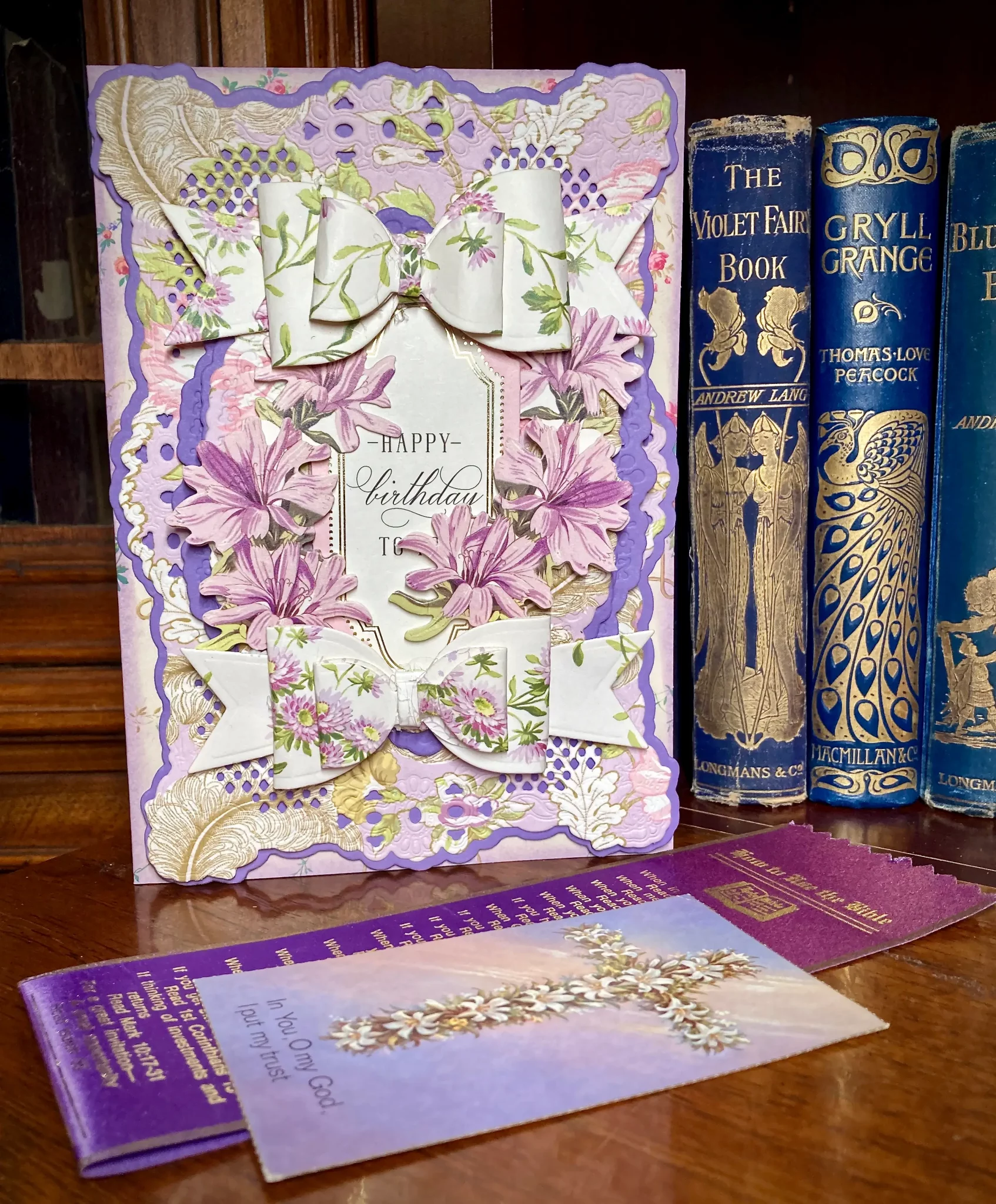 Donna wrote, "Made a Christmas card in black and white using the screen die set. Did both sides. It turned out to be everyone's favorite this year. Thanks Anna."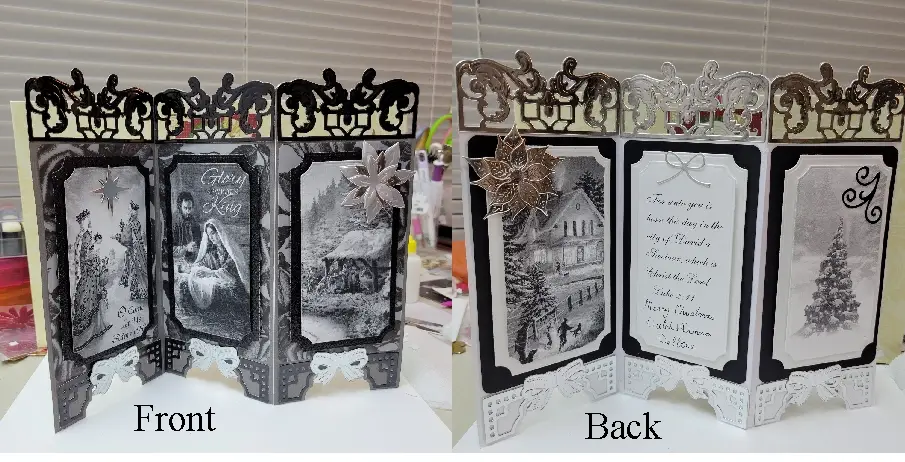 Vickey shared, "A modified Woodie Wagon, all decked out for Valentine's Day. Supplies, techniques: This project is all Anna, with the exception of the shiny black card stock and the pattern for the wood panel on the truck bed. I created the panel on an electronic cutting machine, then cut it out using Anna's gray woodgrain card stock from her Holiday Hearth Pattern Card Stock). I used the Valentine Cut and Emboss Folders for the hearts. I created a box out of scrap card stock to glue the two sides together so the truck could stand by itself."
What a cute idea!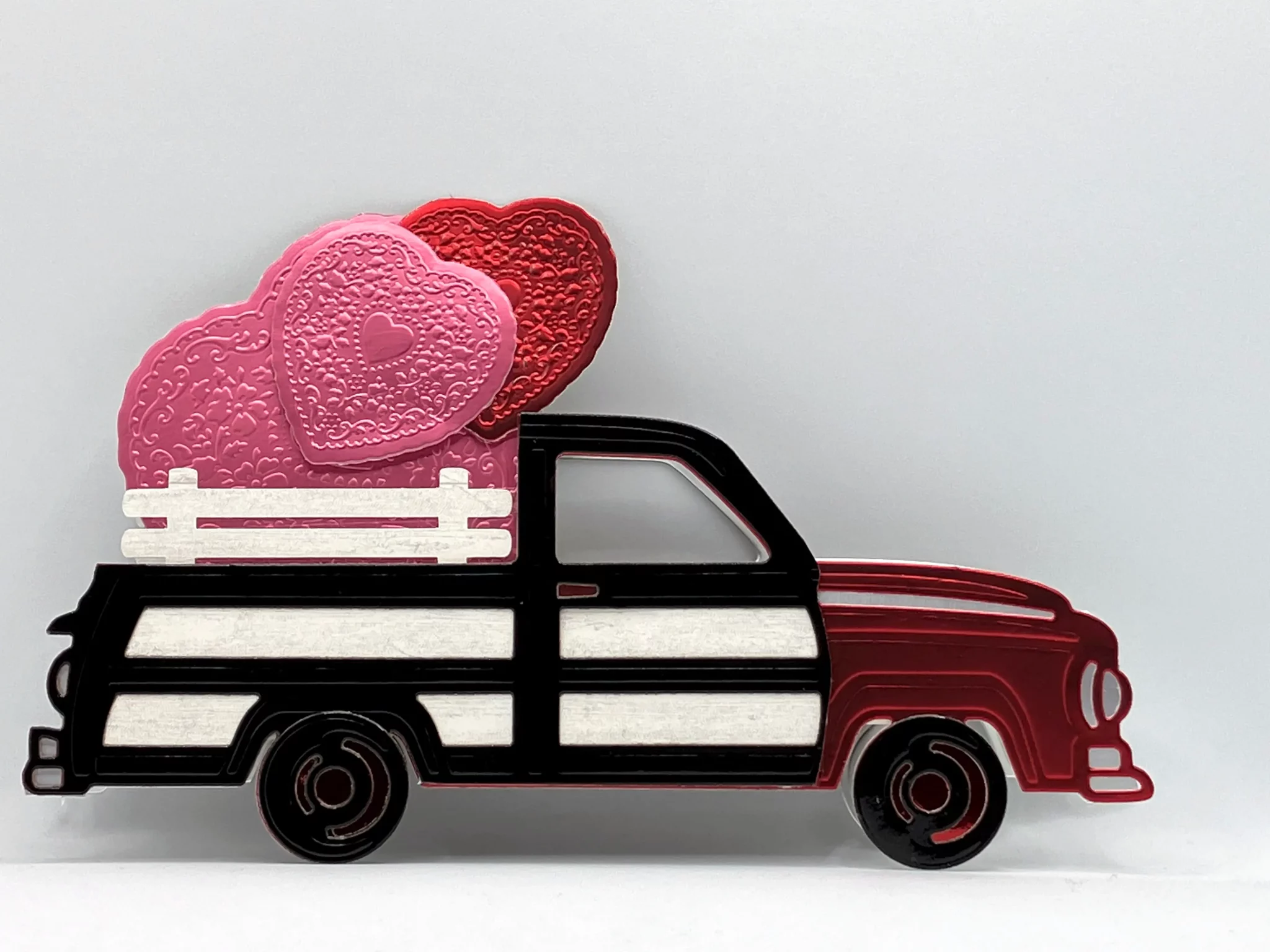 Nancy shared, "After watching Anna's finishing school,I made this card for my Daughter in Law's birthday that is the end of January. She always enjoys my cards. My Granddaughter has save every card that I have made for them. I know she will love it."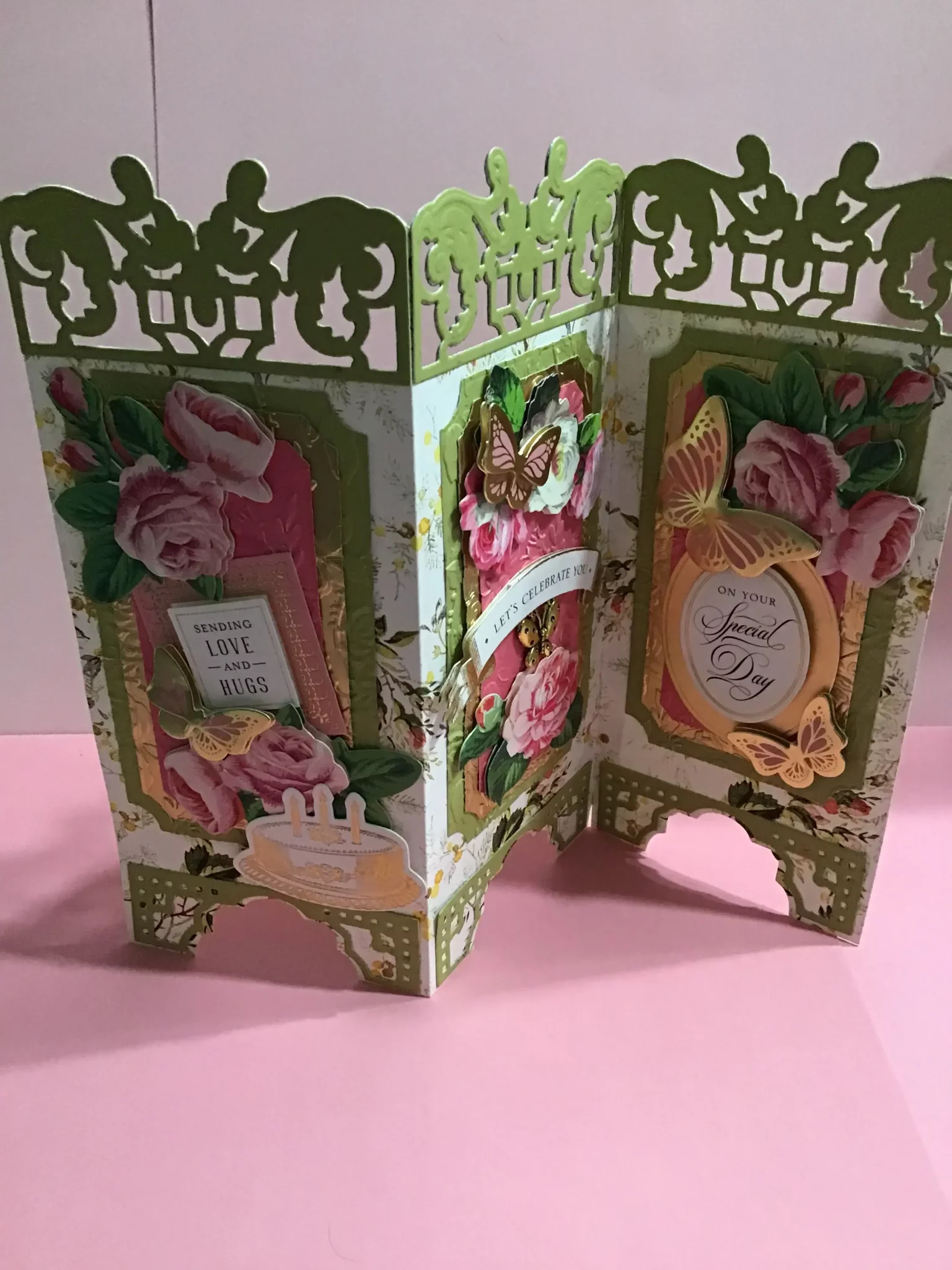 Mary Beth shared, "Experimenting with papers, die cuts, embellishments to create Slimline Valentines! It's a happy escape from the cold winter outside…"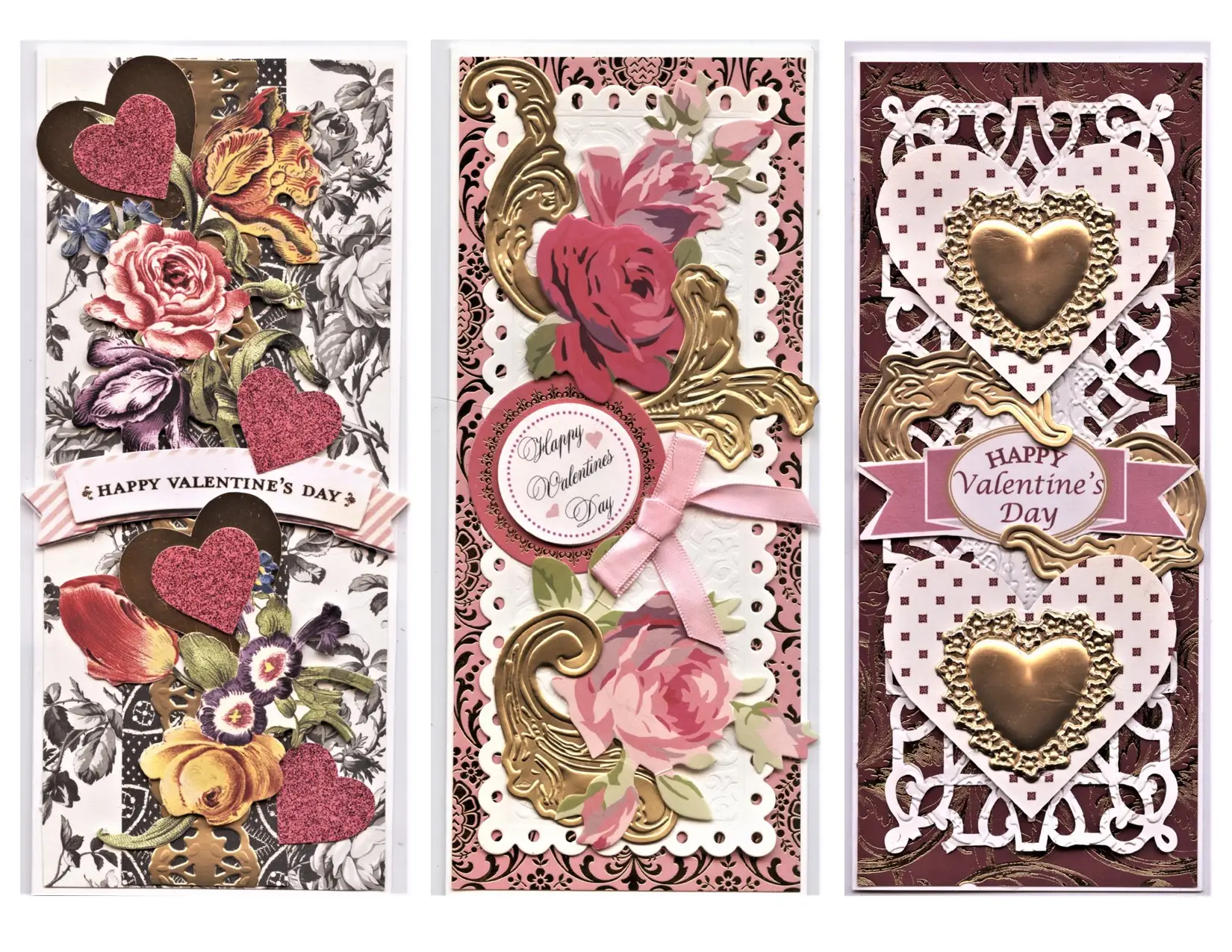 Margie emailed, "Cards I have made I'm 78 the 20th."
Happy early birthday, Margie!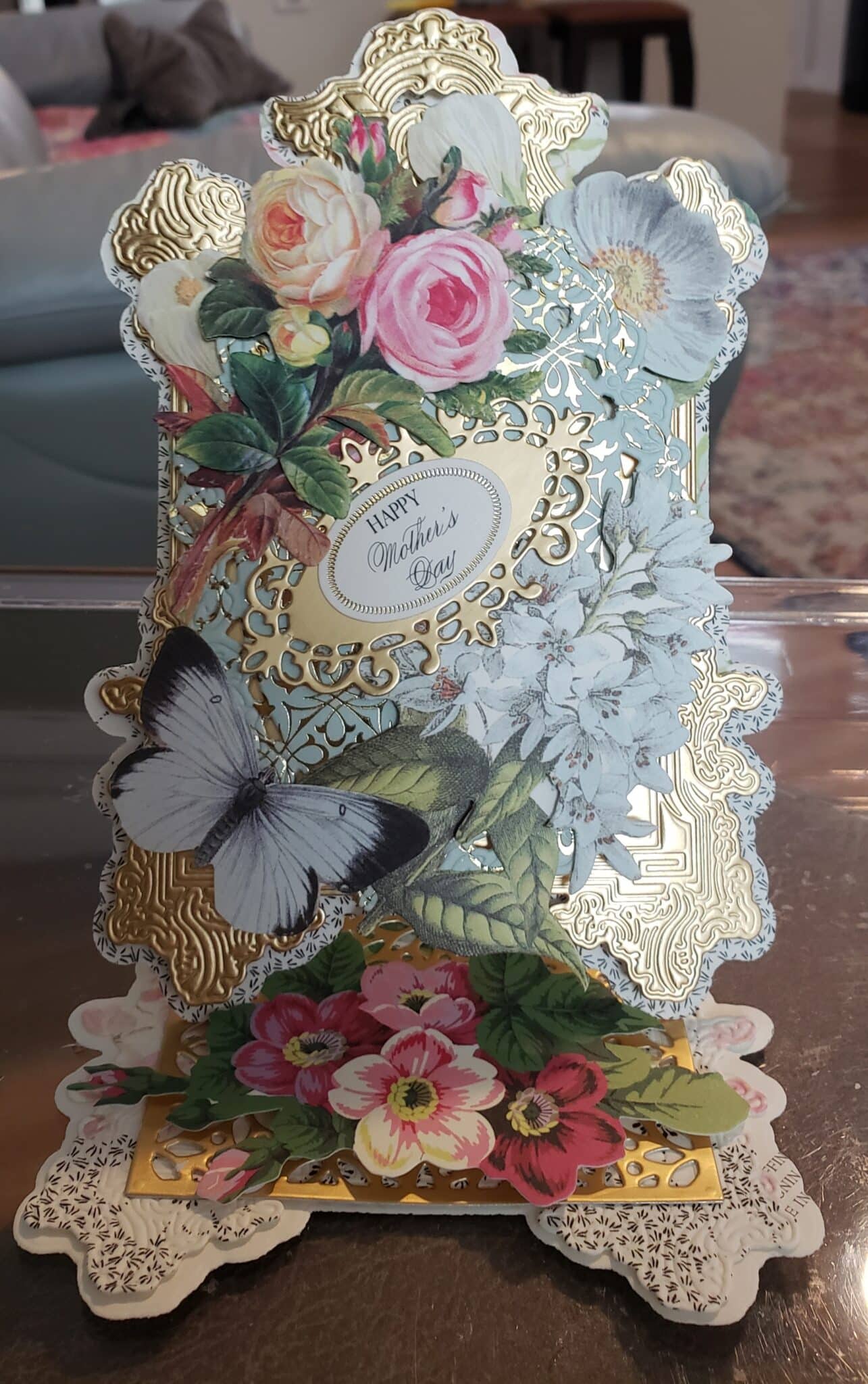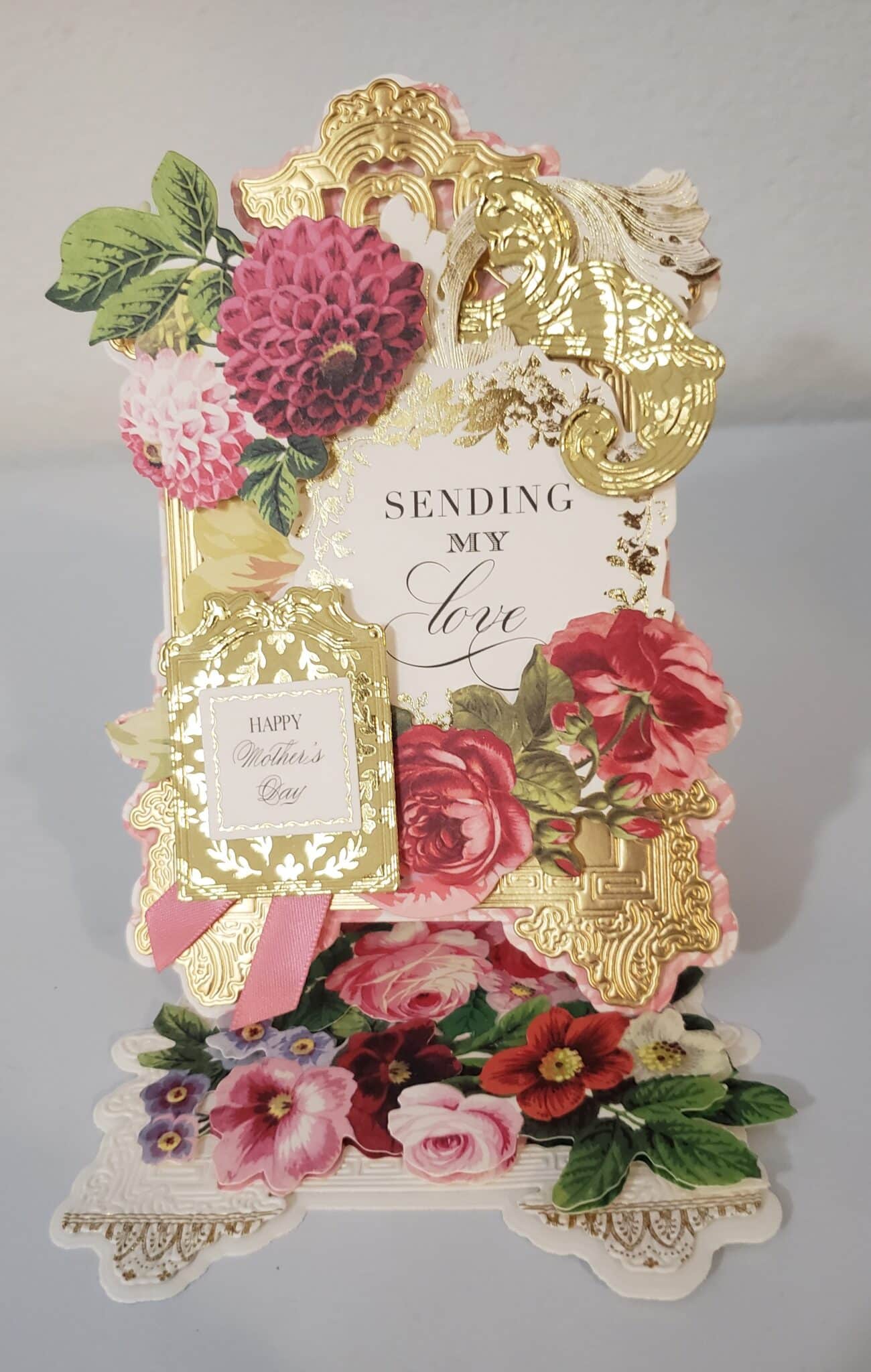 Colleen said, "Good Day. As a newbie to card making, I want to share with you my most recent creation……my Christmas cards that I made. I actually made a total of 37 cards! This was my 3rd attempt at making cards. I started card making with your products in October 2022 to make 12 Halloween cards and because they came out so good I also made 22 Thanksgiving cards. Anna, it is because of you that I feel good about making them because I have received numerous compliments for the recipients of these cards. I have purchased a lot of your merchandise (including your different kits) and because of all those supplies, you are helping me excel little by little with each batch of cards that I make. Please enjoy my Christmas cards. I am so proud of myself that there isn't one card that is a duplicate of another. Each and every card I've made from Halloween, Thanksgiving and Christmas have all been unique in me designing them. THANK YOU for being a very gifted artist/designer and for sharing your gifts with me and your card making community!"
We are so glad that you are here, Colleen!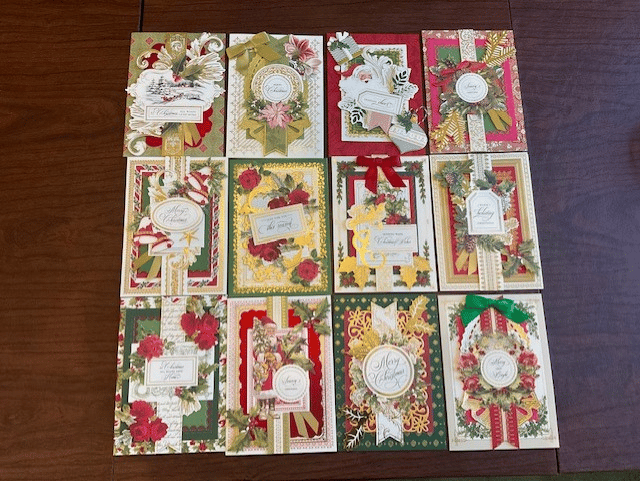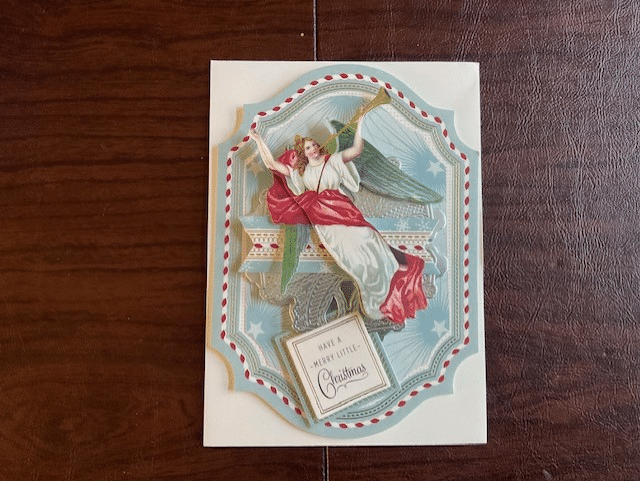 Edyne wrote, "I finally cleaned my craft room and realized I never got to use my Anna Griffin Angels!  Angels are needed all through the year, so I made a little winter angel door dangle from Paper Tricks and China Cabinet dies.  The back has a little encouraging message.  I love the pink for winter!"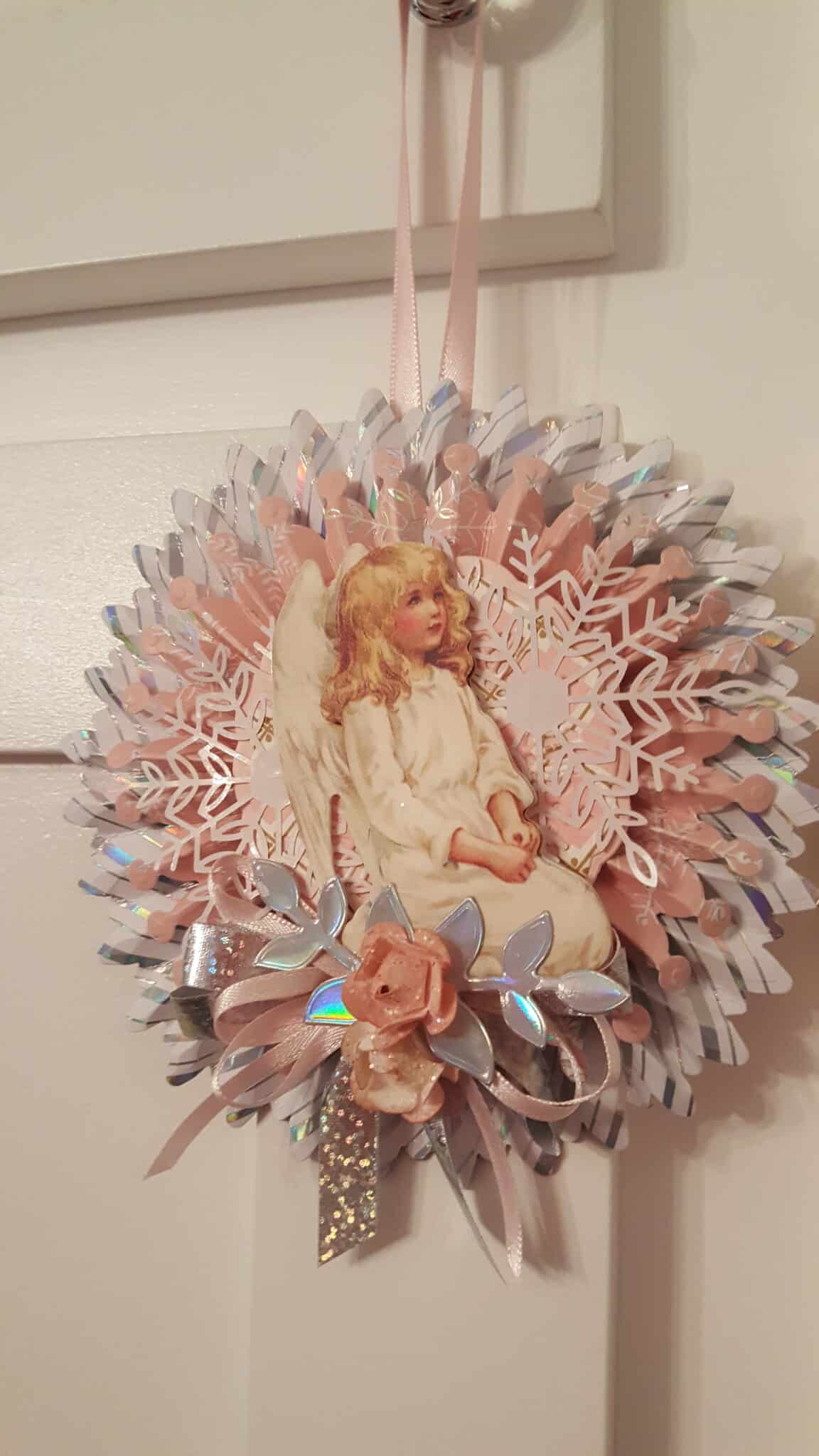 Thea posted, "I'm just in love with the Tunnel Cards! Here's a special anniversary card. Anna went above and beyond when creating this card format. I can't wait to make more."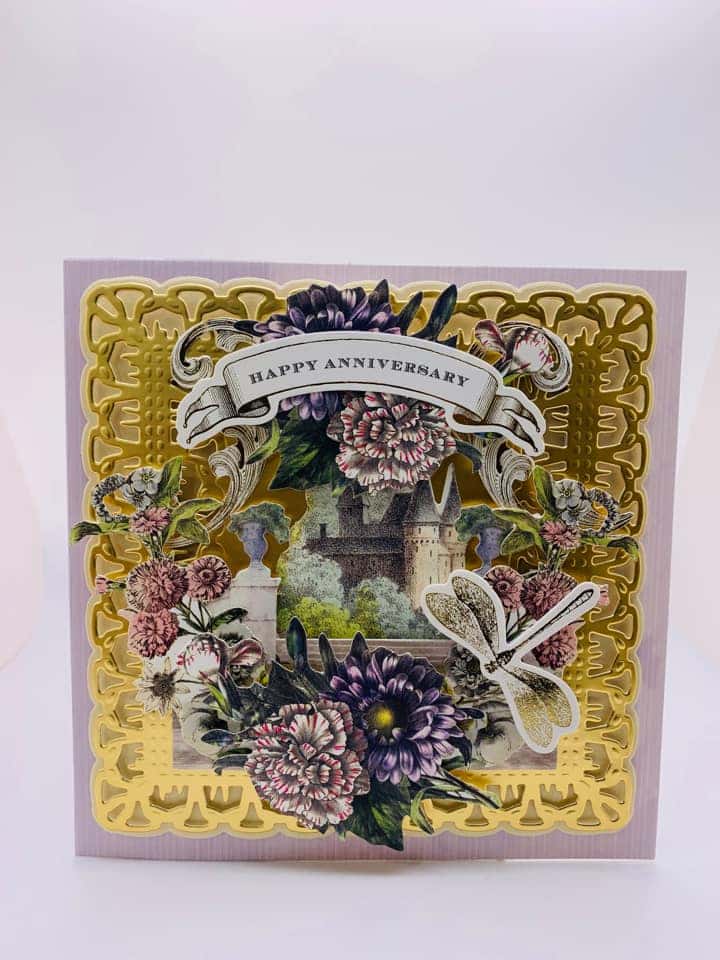 Sally said, "
I created this vintage inspired Valentine this morning."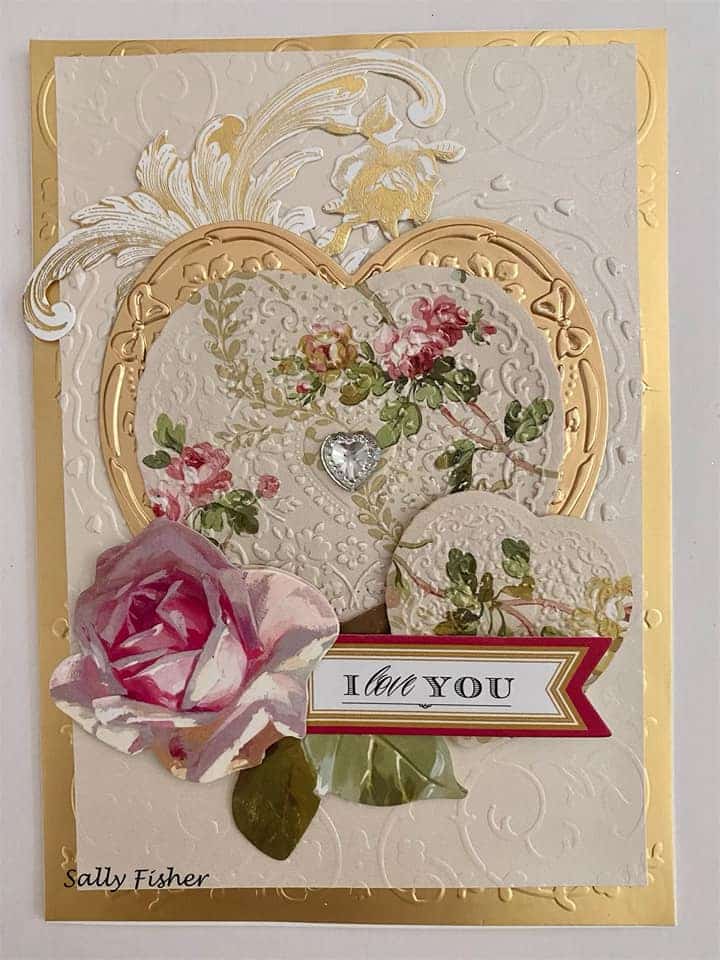 Pam posted, "Made my first Handsome Spinner card for a friend whose birthday is this week. Thought it needed something behind the spinner."
Now that is a handsome birthday card.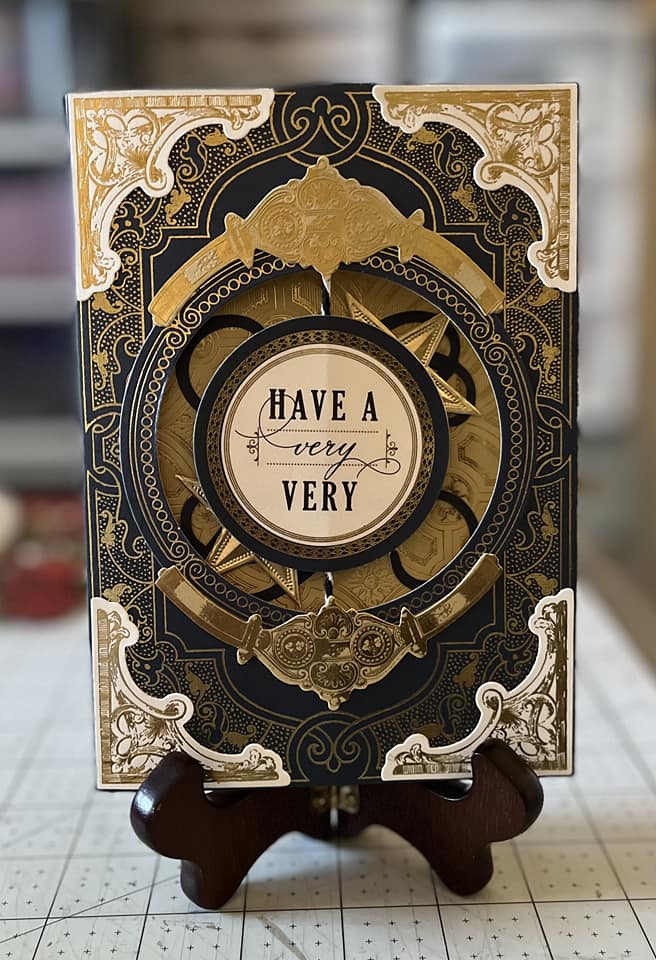 Penny shared, "Using a CAH 2 layout! Wahoo!"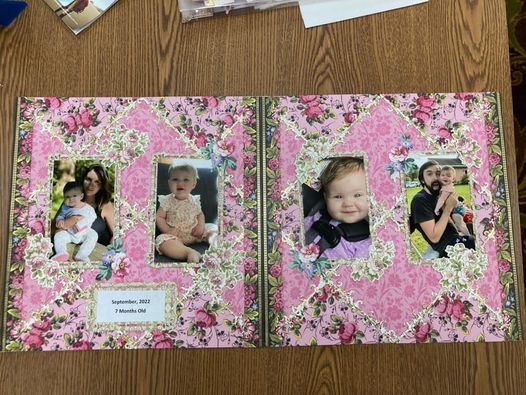 Shirley posted, "The moment I saw the Carte Canton Bleu finishing box, I was in love because the vases resemble the antique ones my mom had. As Chinese New Year approaches, I decided to make a card using the beautiful blue embellishments and die set from the box. I also used Anna's 3D fantastic fan to make the background. The banner on the sentiment is from the Banner Day sentiment stamps and dies set. The Chinese sentiment reads: blossoming flowers bringing good fortune (花開富貴)."
This is an amazing interpretation, Shirley! Love your creativity!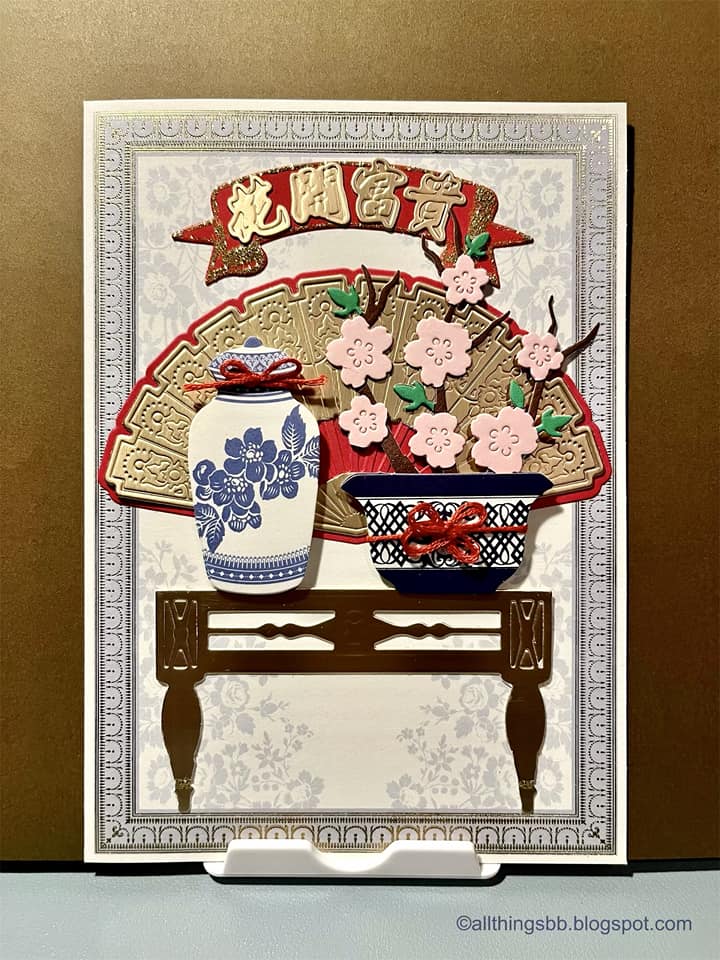 Vanessa said, "I love details!"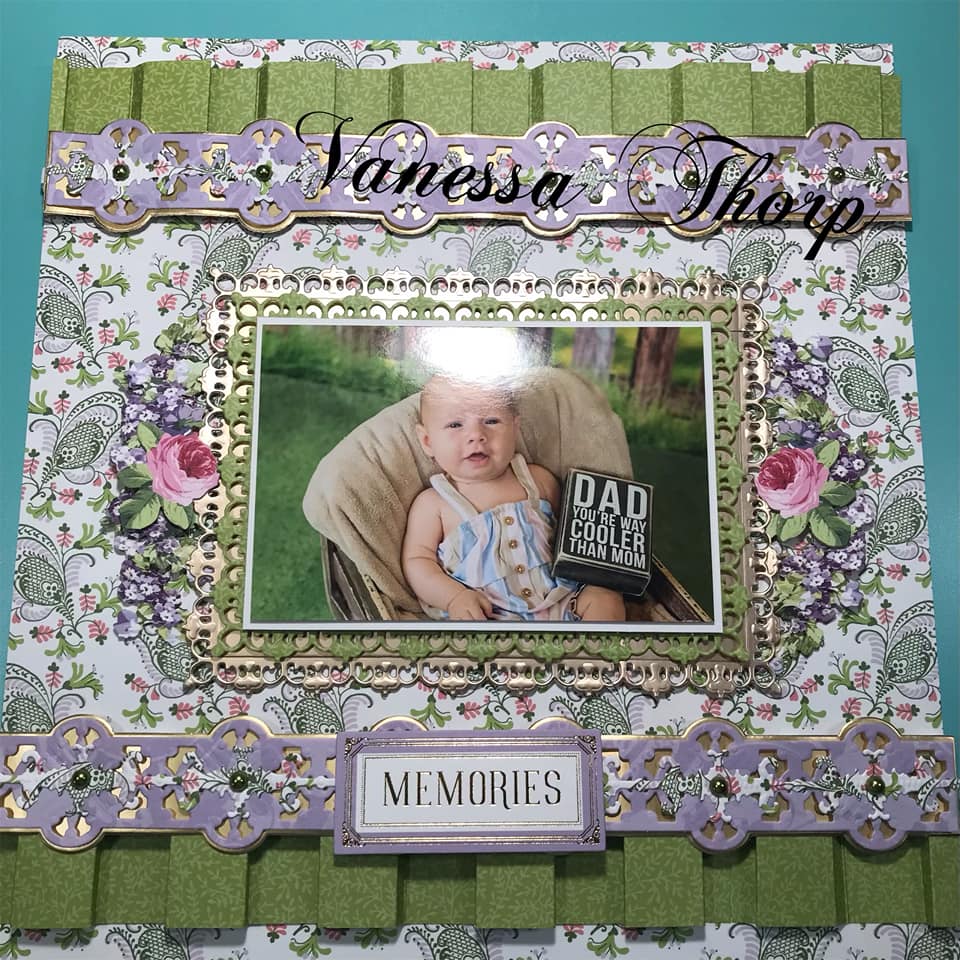 Gay Lynn posted, "I made a sympathy card for a colleague. Taking the time to create a card is a great way to show your concern and care for another."
We know that your colleague will appreciate the kind gesture.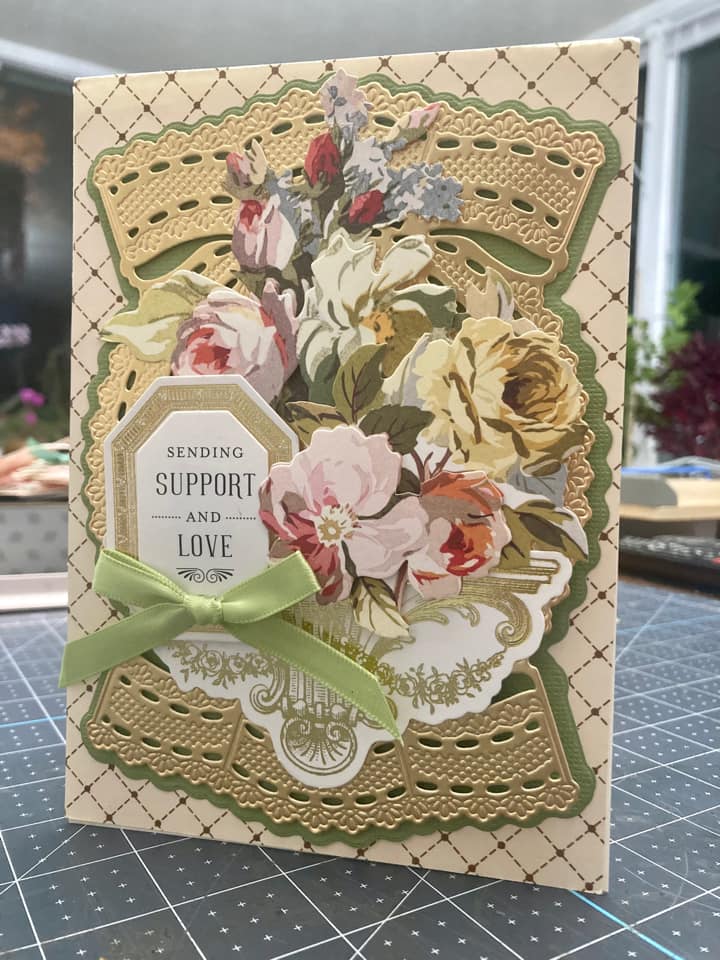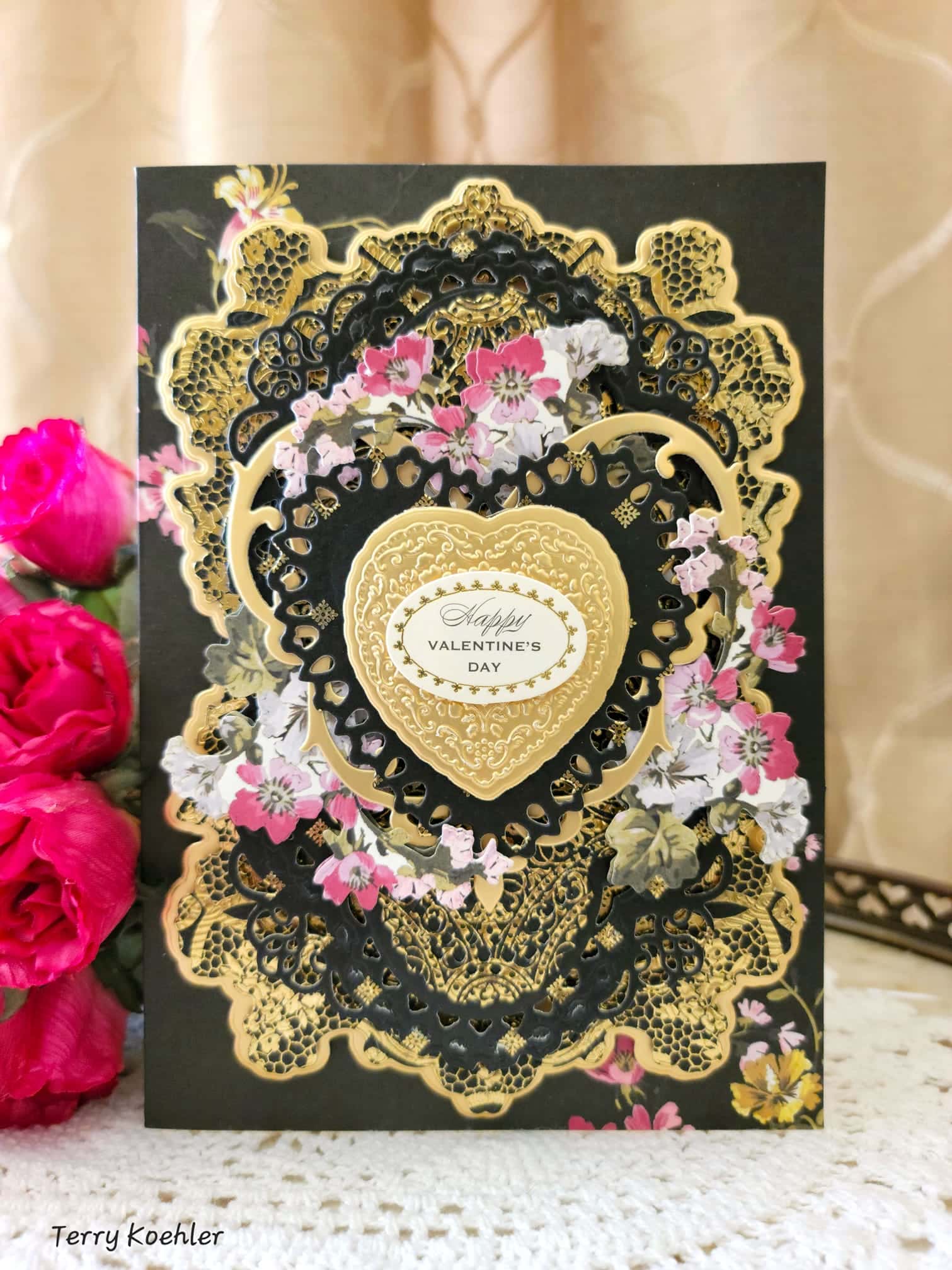 Janell shared her pretty, purple easel card.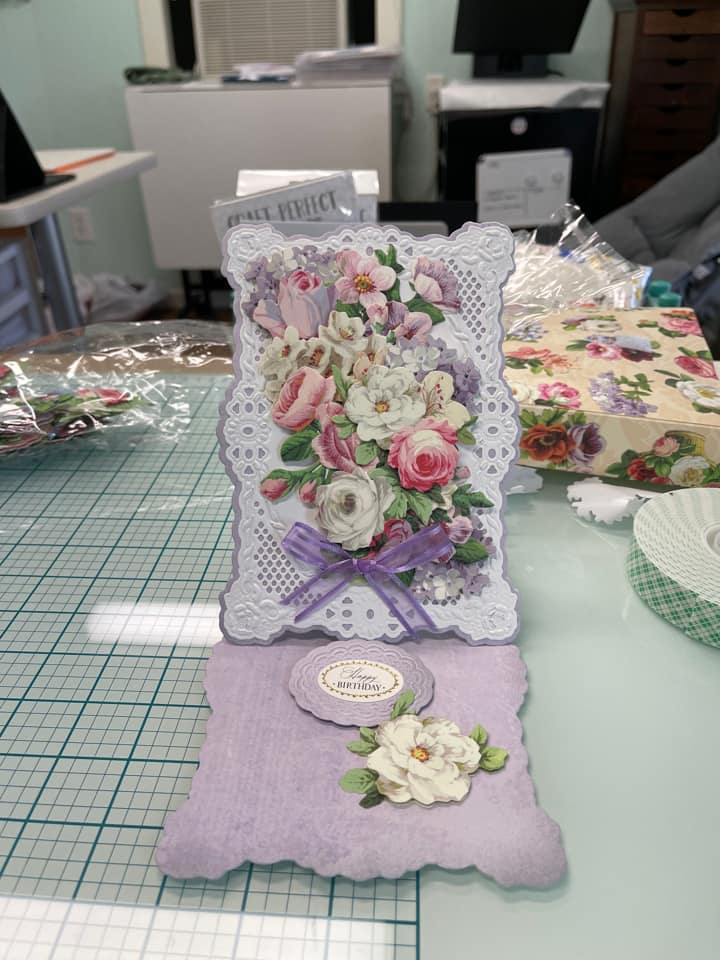 It's so much fun to see some new faces debuting here on Craftspiration. If you would like the chance to be featured on next week's Craftspiration blog post, then all you have to do is share your cards or paper projects with us on social media, in our community or you can email us at rsvp@annagriffin.com. We look forward to all of the inspiration that is to come!
Bye for now,
Anna