Happy Craftspiration day to you! We love seeing how much you all are having fun with the Flower Cart Finishing School Craft Box! From gorgeous cards to holiday carts and even scrapbook pages, there is no limit to what you can create with it. If you are looking for new ways to use our products, then look no further than our talented community of crafters. From valentines to extra special birthday cards, we have it all to show you today!
Come be inspired!
Martha said, "I am having so much fun playing with Annalise."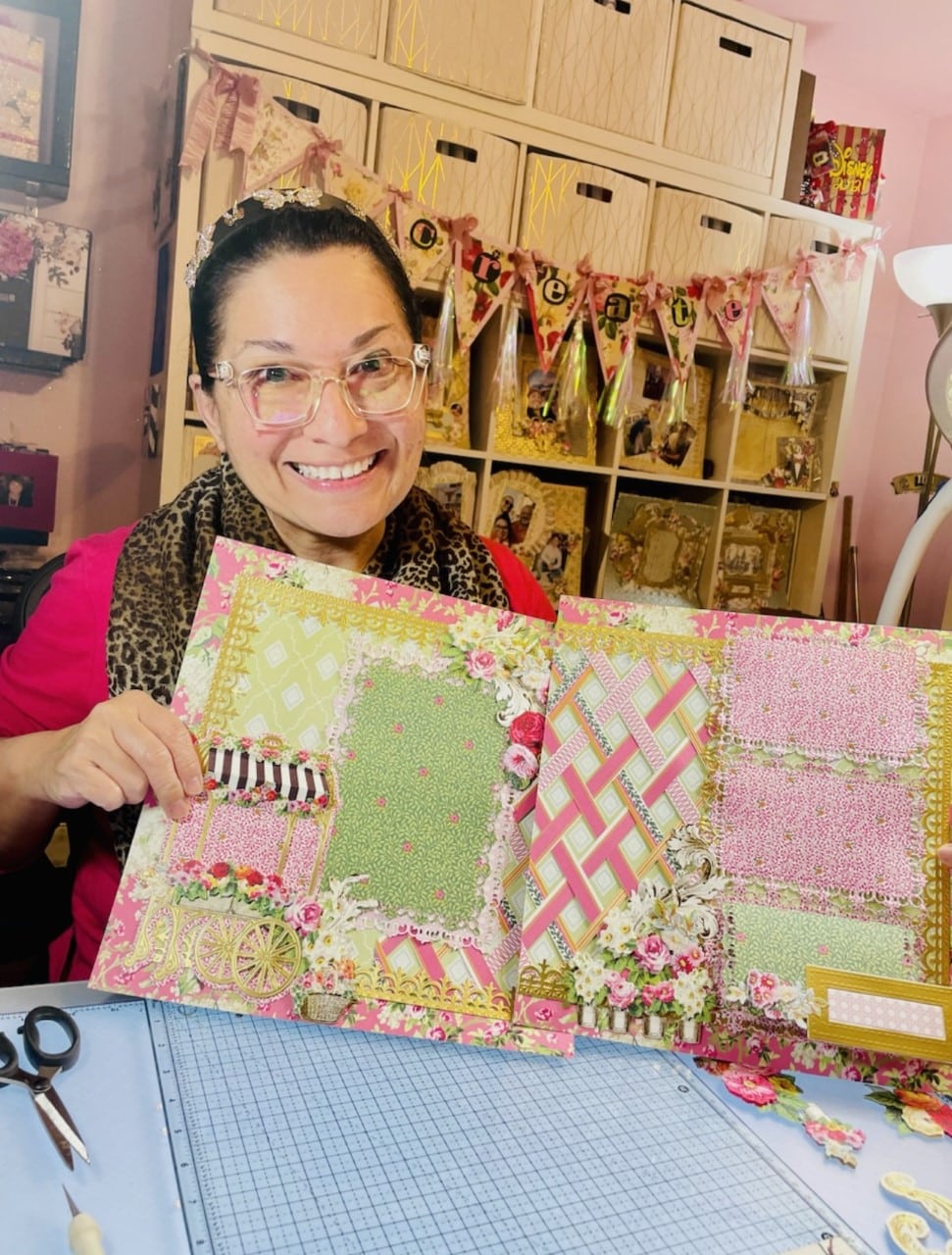 Gail wrote, "Made for a dear friend."
Great work, Gail!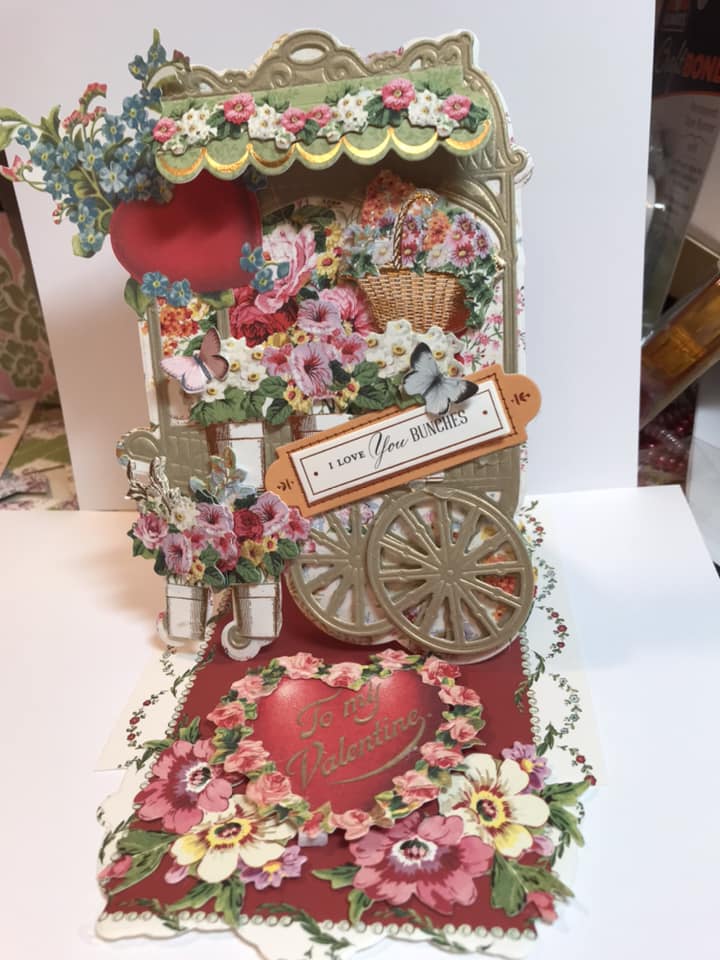 Susan posted, "I added a Mini Valentine Sticker Cupid and Flower Vine Diecuts to this Be Mine Easel card."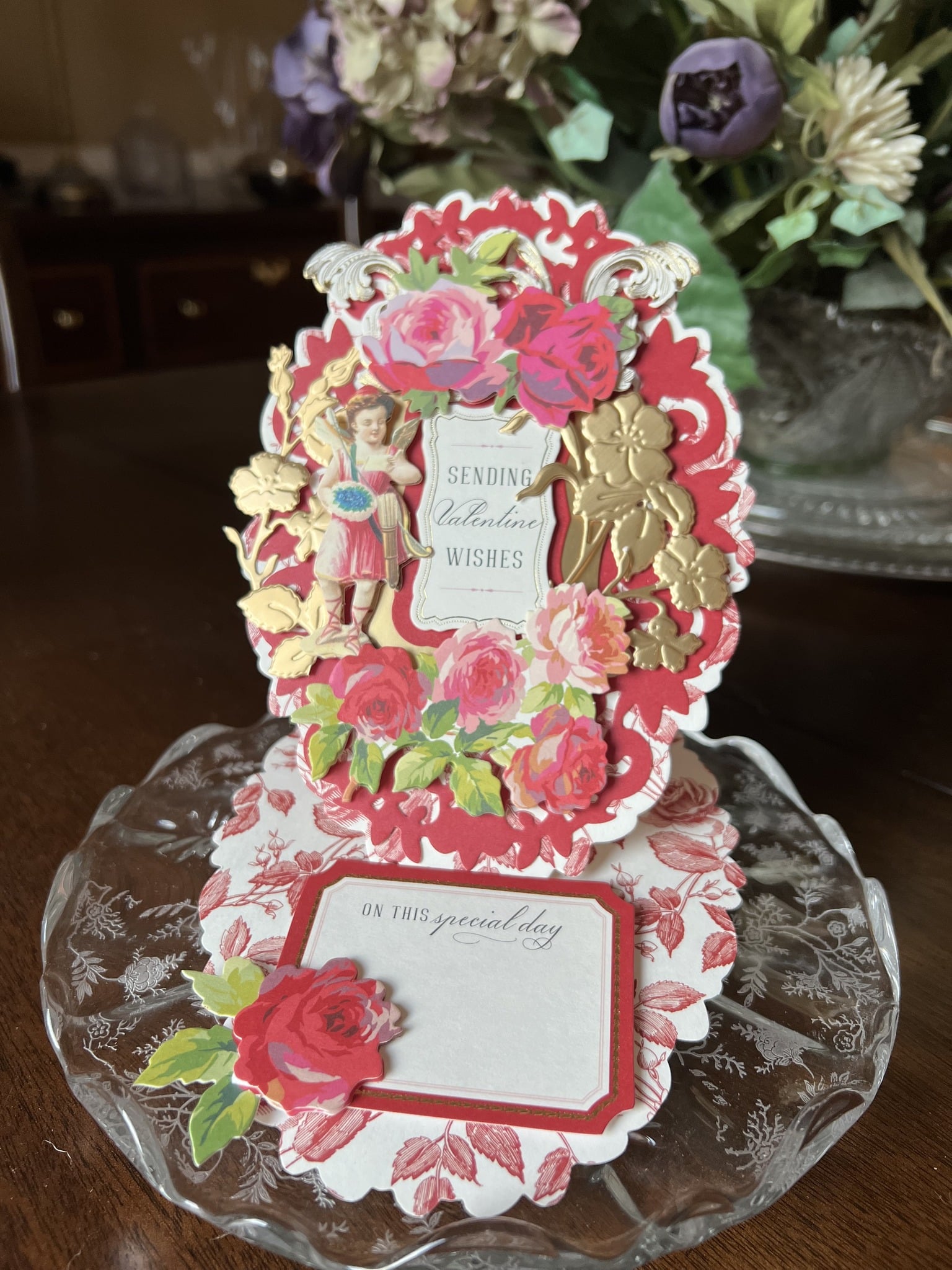 Lillian shared, "Here are a few Valentines I plan to send out to family and friends."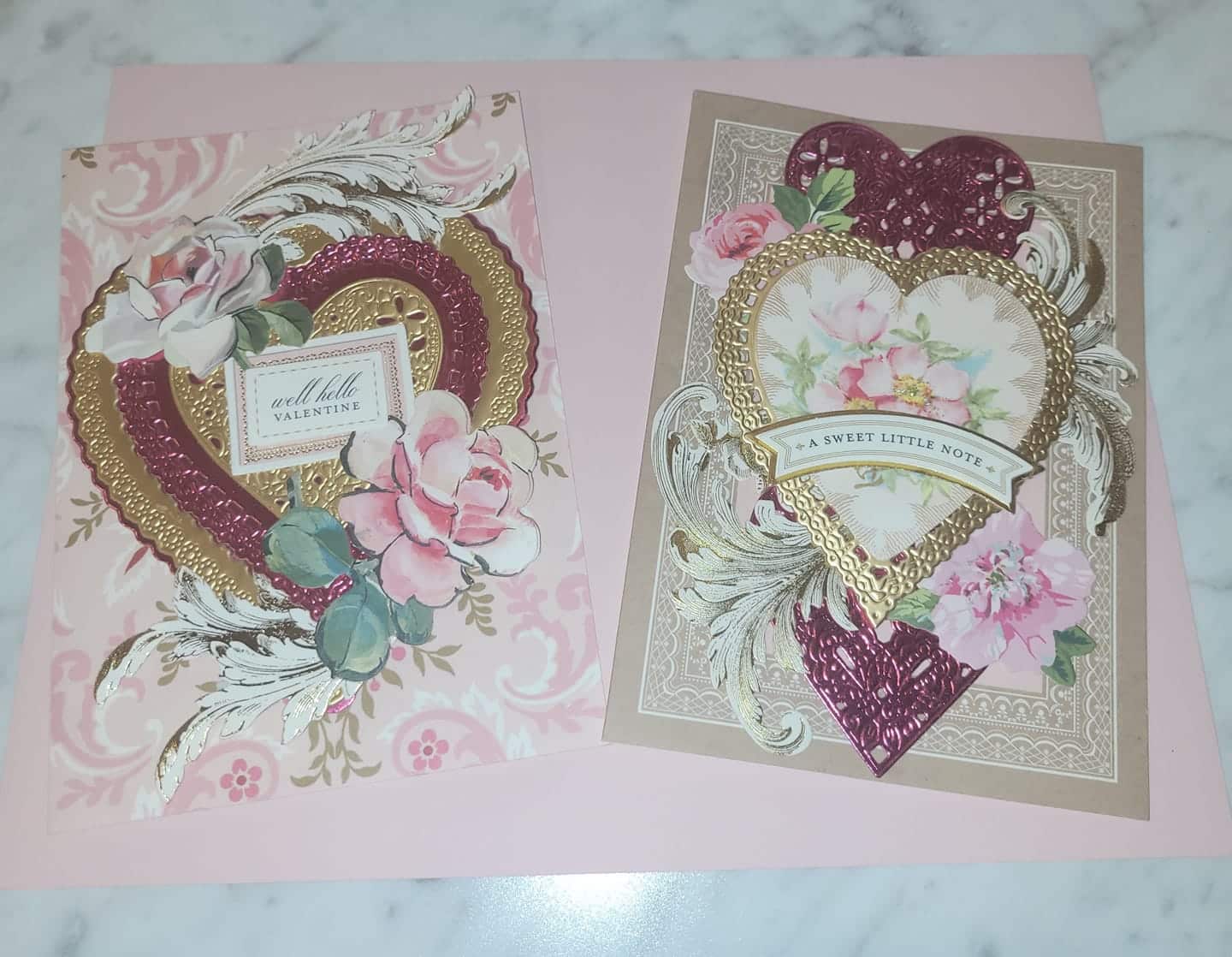 Arlene said, "Finishing up Valentines Day card and decided to make a twisted easel card using the papers in the Heirloom Finishing School."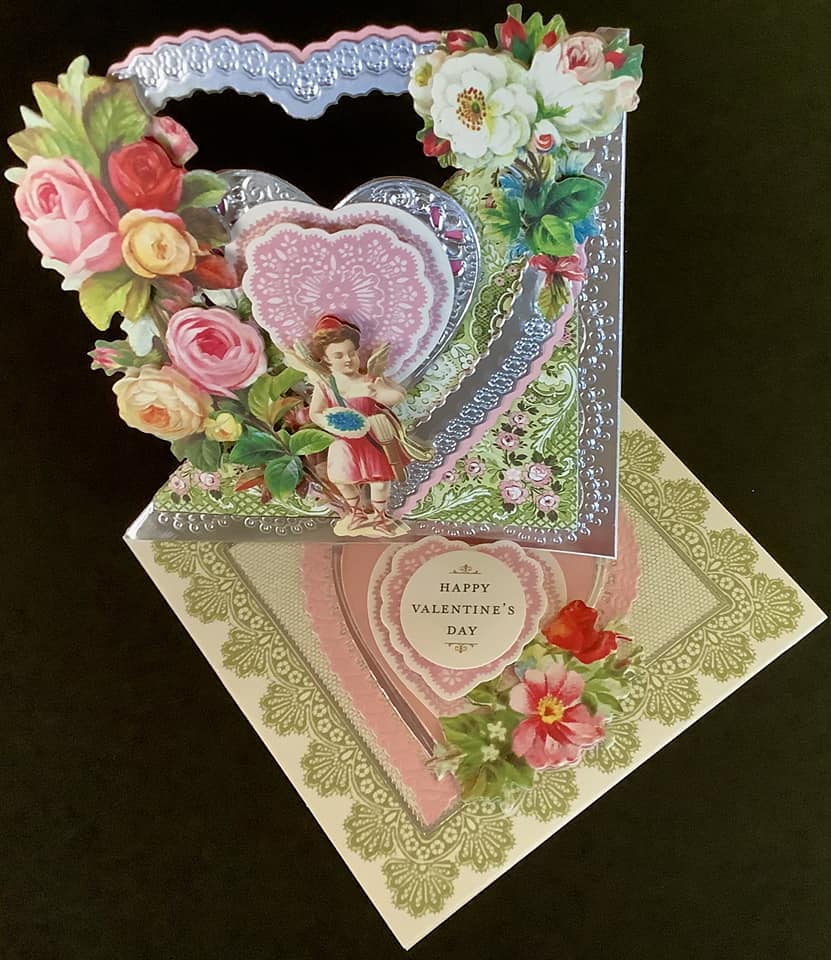 Diana shared, "Love the pulley card kit..love/hate relationship making them."
The effort was worth it! These are stunning, Diana!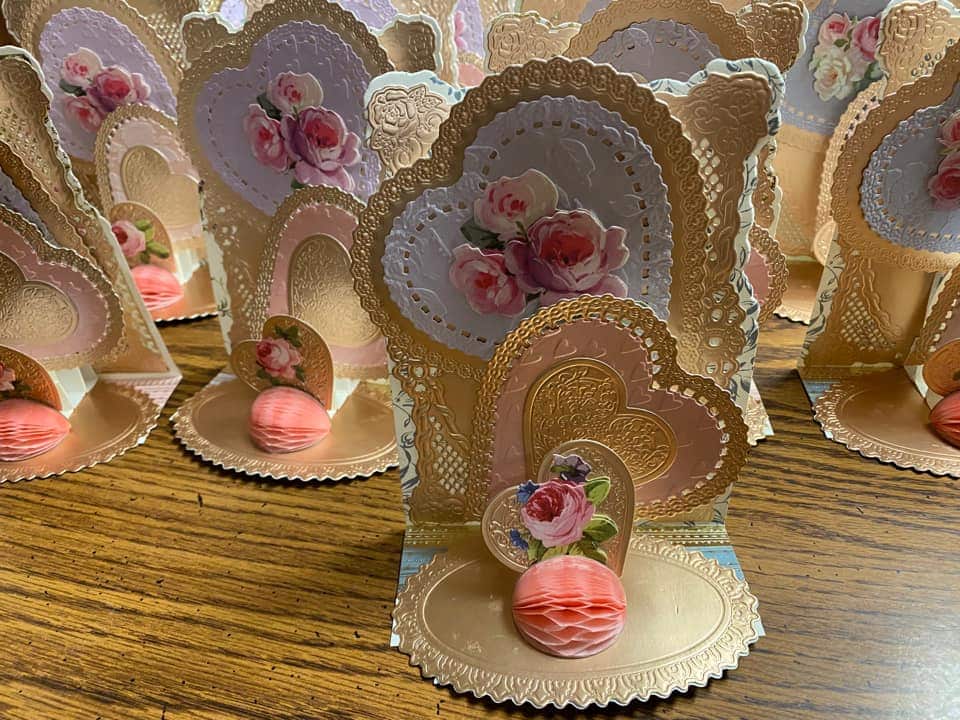 Terry posted, "Sending Birthday Wishes made with a few of my favorite dies. From the bottom, the layers are cut from the Romantic Frame, Baroque Frame & Fancy French Frame 2 dies. Paper is from the Teacup collection."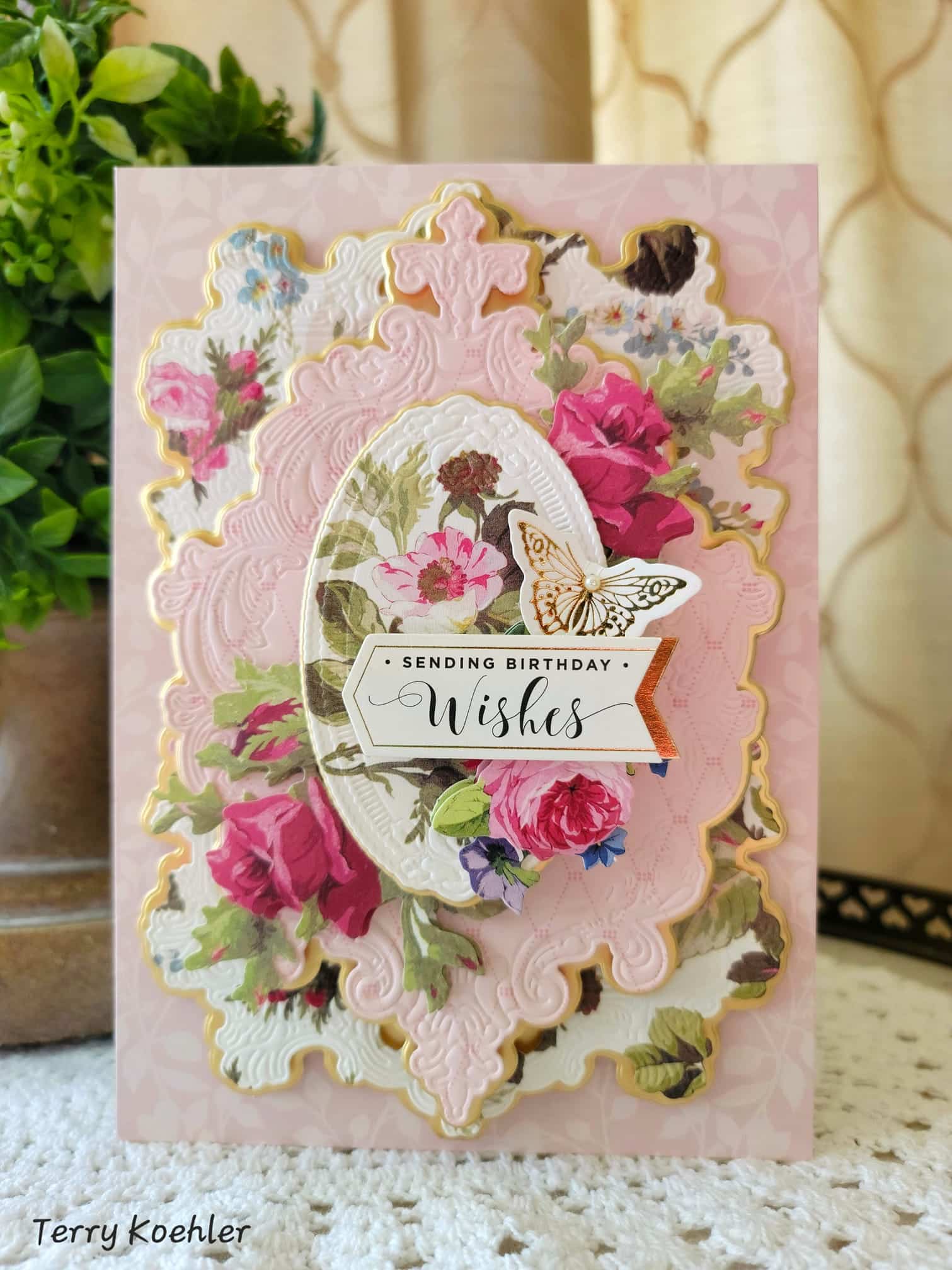 Thea said, "I needed a blue Valentine Card in my life! I love all the blue accents that were available for this card."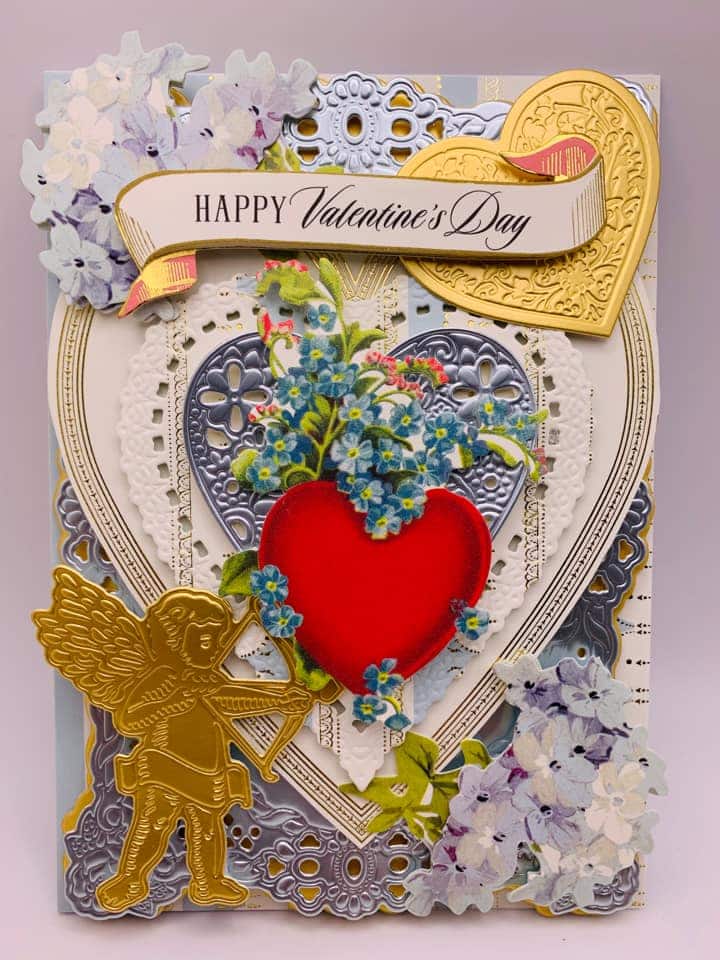 Barb showed this pretty card.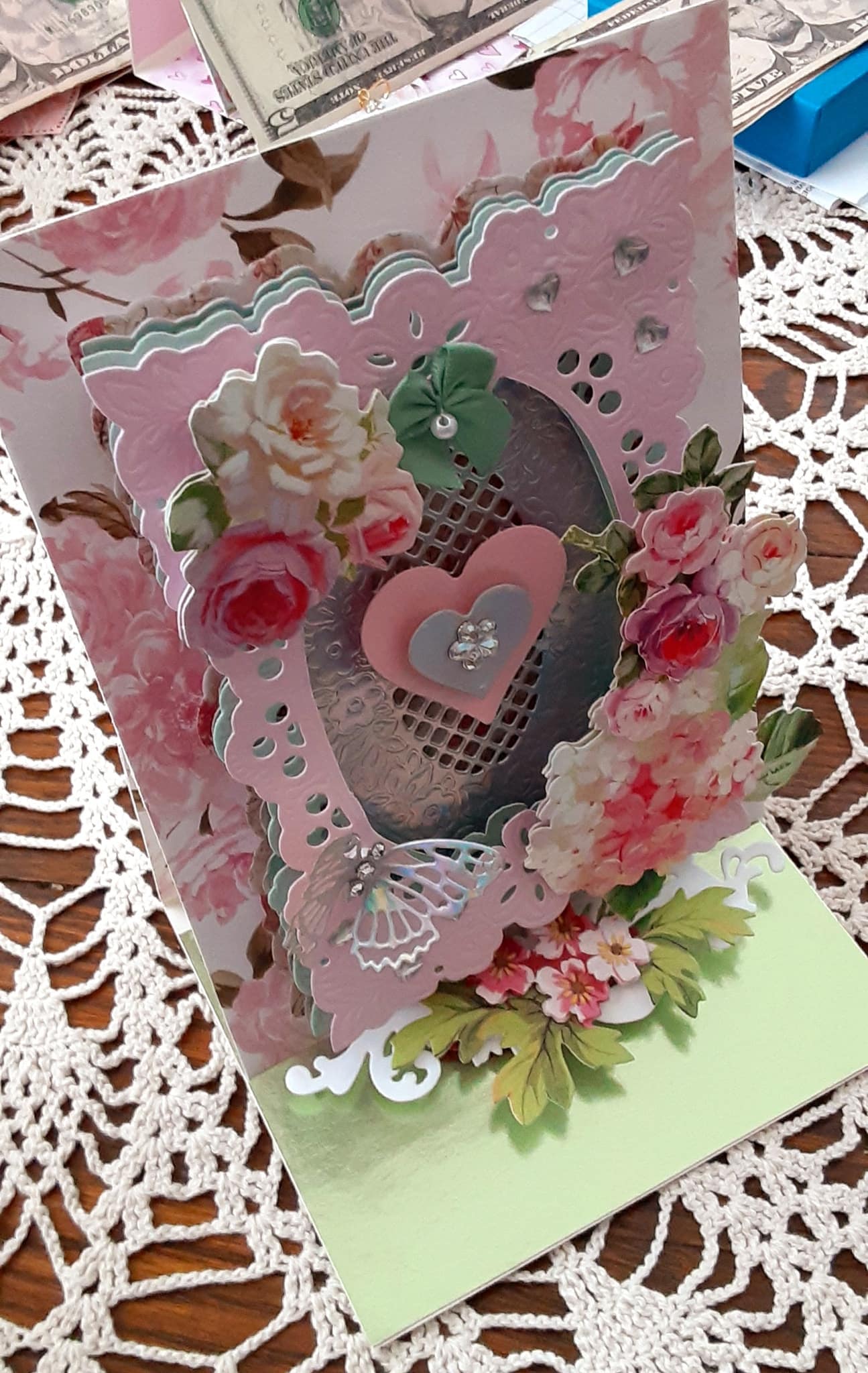 Jennifer said, "Enjoyed this kit!"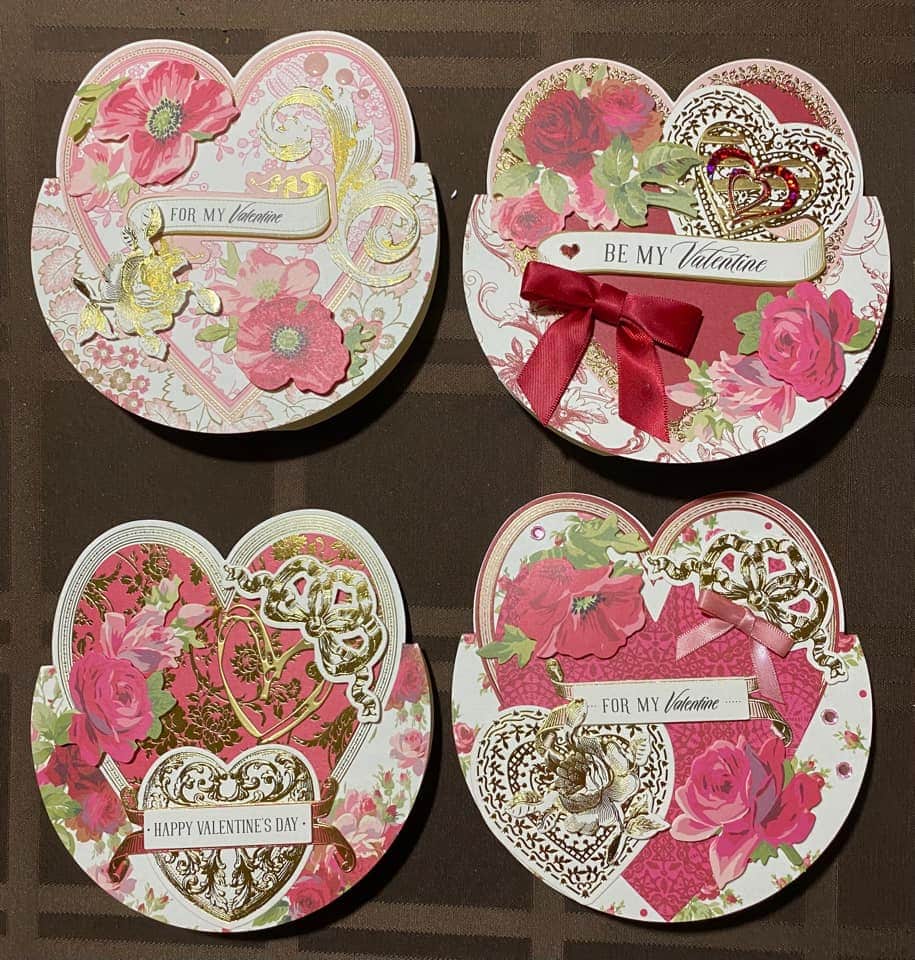 Eve shared, "Mixing a lot of old with the new Enchanted heart dies."
Love these valentines!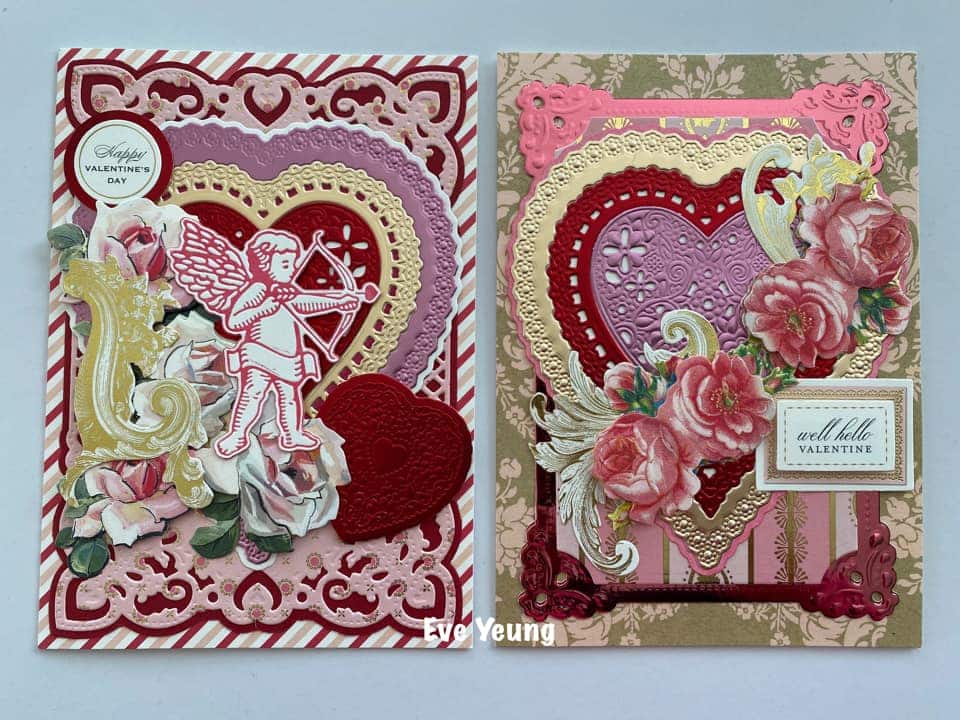 Tina said, "Happy Valentine's Day!"
Happy Valentine's Day to you!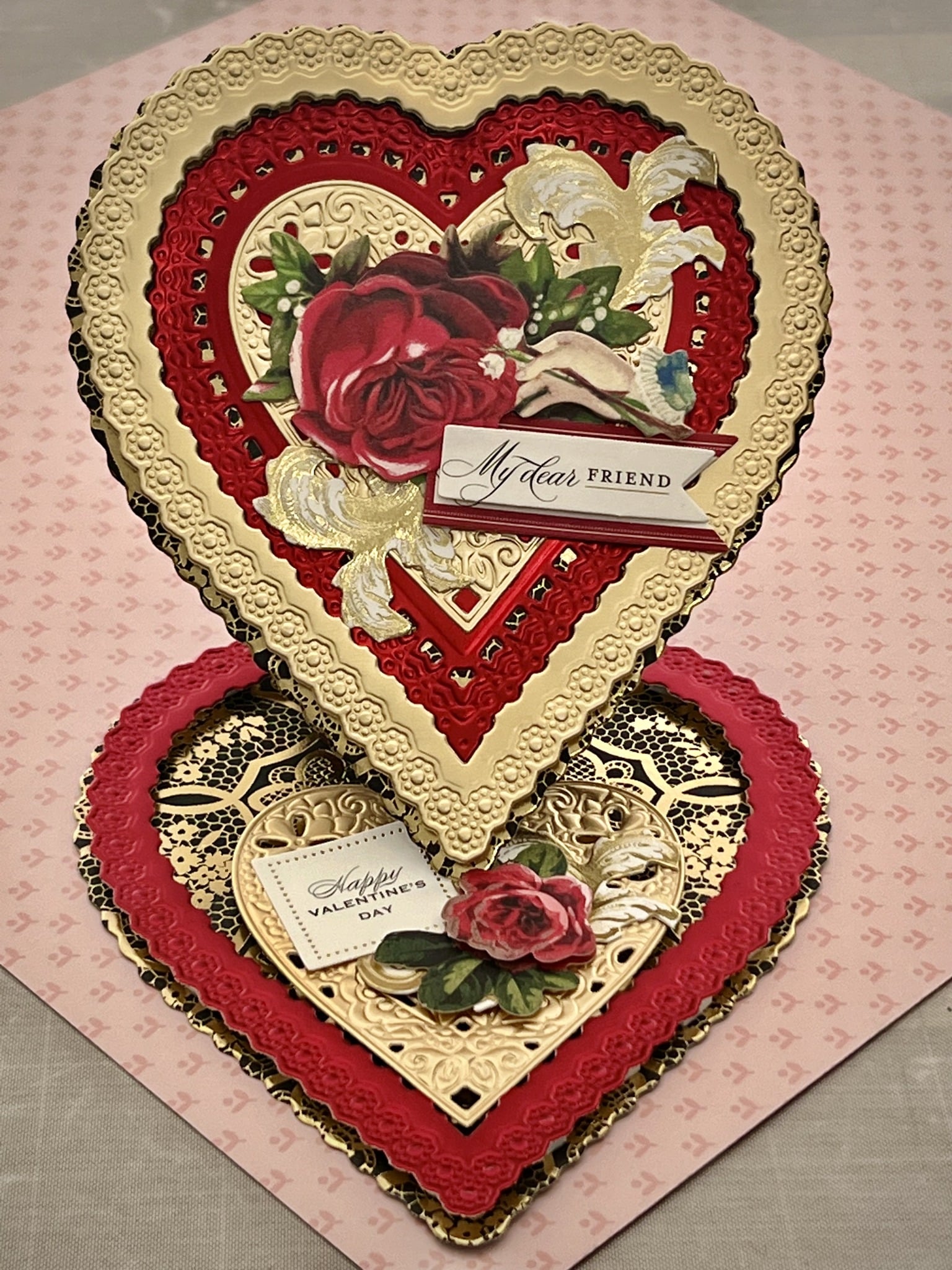 Jane shared, "Very little time to craft. But Valentine 's are so fun to create. Beautiful papers and embellishments from Anna."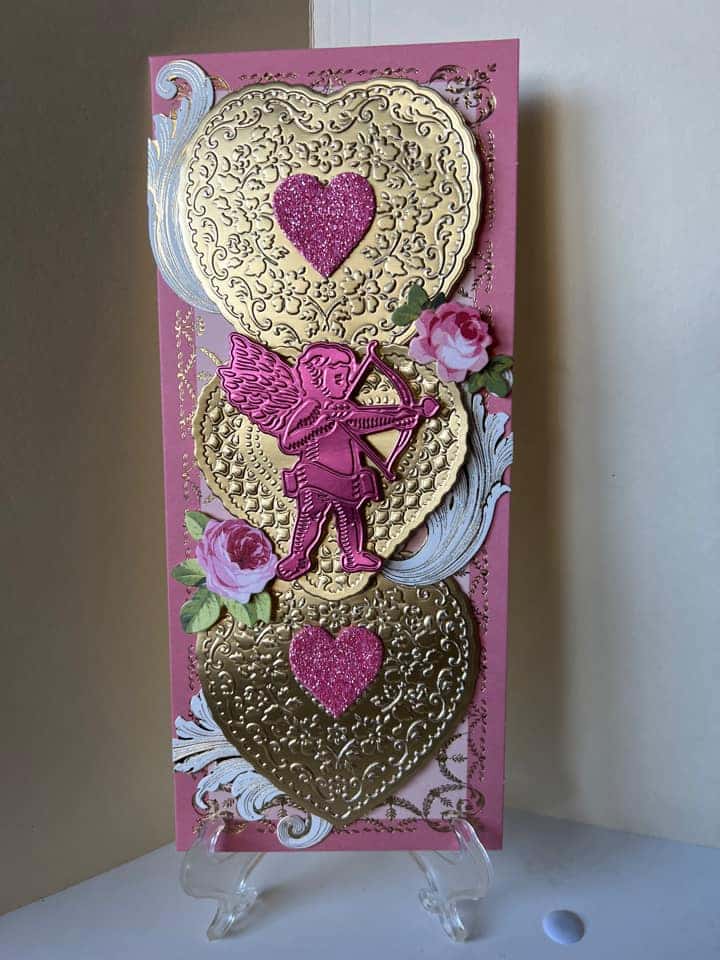 Tracy wrote, "I used the 3D Enchanted Dies to make this hanging Valentine shaker. Anna's dies, cardstock and embellishments are so beautiful that I've started incorporating them into home, as well as seasonal, decor. They just make me so happy!"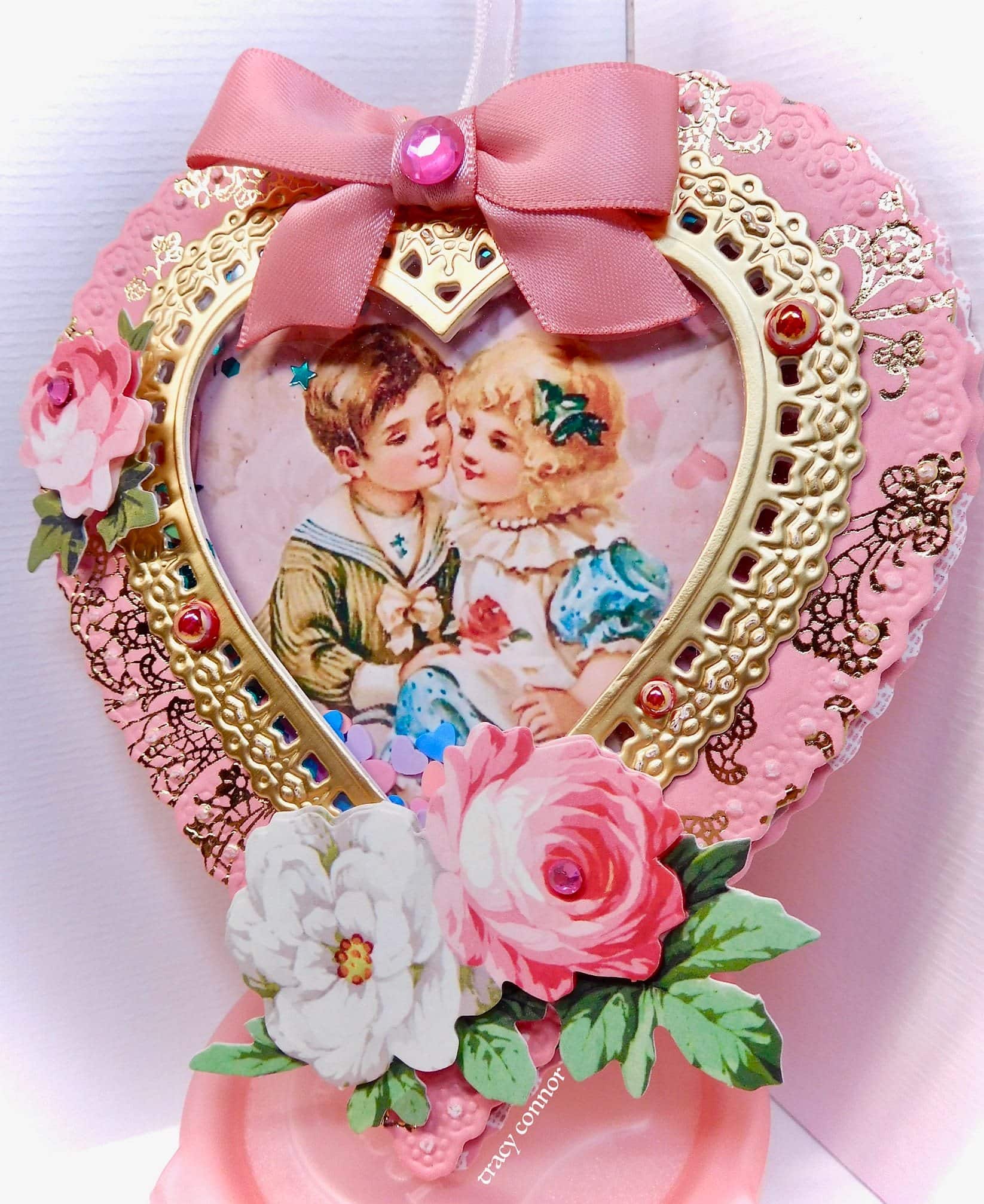 Frankie posted, "I've been passing by my craft room the past week hoping to get some time in there to play with the Flower Cart Craft Box and yesterday it happened. What a fun project. I used a cereal box base for this cart and covered it on both sides with the sage paper from the Perfect Palette double sided paper pack. I made a little drawer for my cart to hold ribbon and bows and used one of Anna's Alphabet dies to hang the watering can on the left side of the cart. I'm not sure if what I used was the L or T or J but I just used the bottom portion of it and punched a hole in the handle of the watering can and it fit perfectly. The hanging flower sign is a project I had uploaded to Cricuit for another project and thought it would work great on this one. The sandwich board was created using cereal board chipboard covered in Annalise paper. I used one of the small Compendium Dies, folded it in half and added a piece of the trim that's on the top of the cart to serve as a handle. I don't know how to add multiple photos to a post in Community so will add the in comments."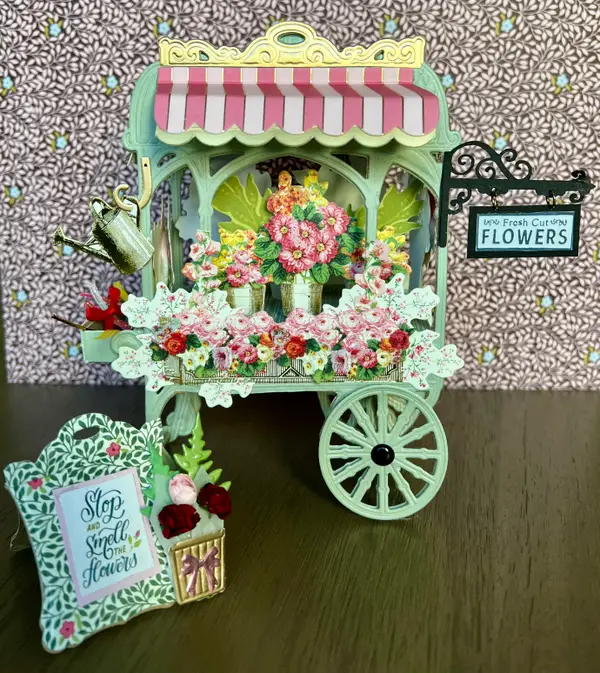 Debra wrote, "I know Ms Anna previewed her Hat Box set for the March 7th show so I wanted to share my thoughts. I absolutely love them! They are pretty, easy to put together and perfect for all my sentiments and extra/leftover flowers. You can't tell in the picture, but I labeled each of the sentiment cubbies and ended up using the two smaller ones in the set. It has made it so much easier to find what I am looking for. She is so generous with the embellishments in her kits, that I needed an organized spot to put them. There is so much space! I went so far as to use the narrow."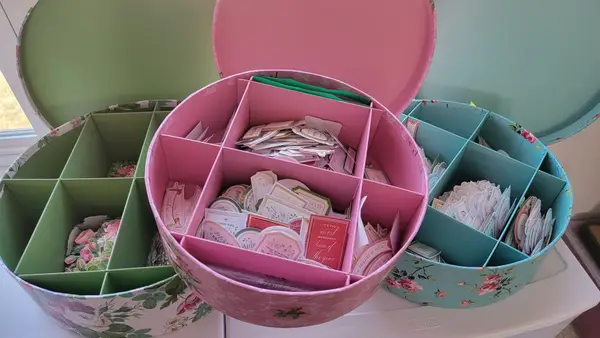 Leticia said, "My Husband is such a Loving & caring man…I'm so very blessed by him! Here's the Valentine Card I made for My Mr. Bill."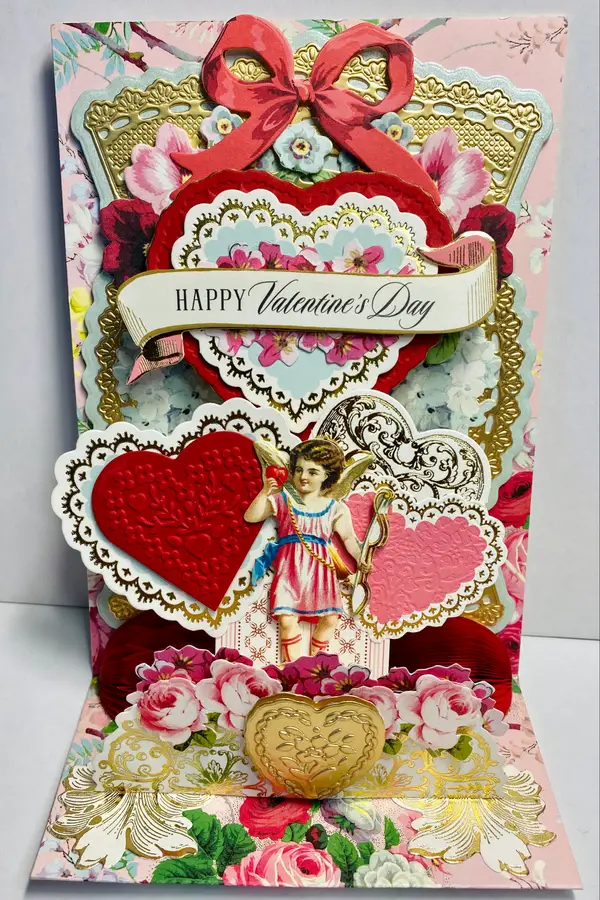 Sheri wrote, "My neighbors are becoming Grandparents for the first time so I made them a card for their celebration."
You have made such a sweet card, Sheri.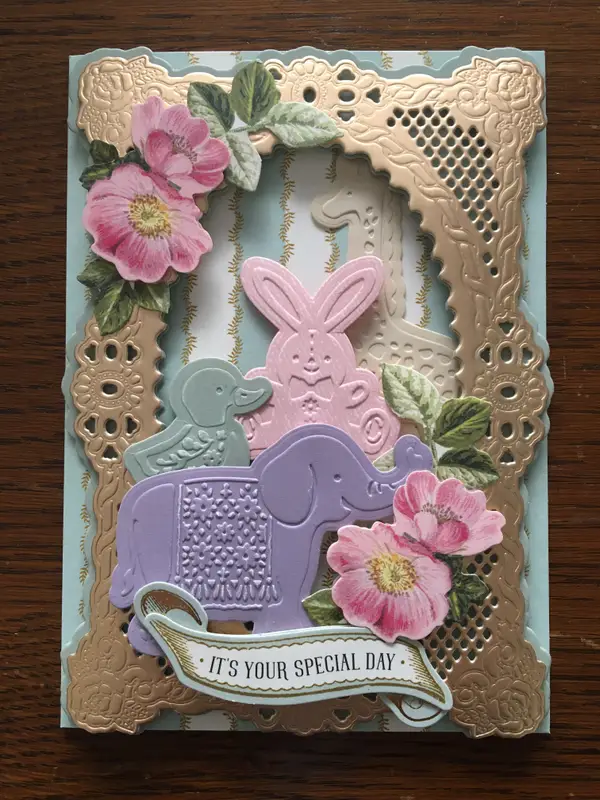 Maripi said, "I finally was able to create something with the flower cart. Trying to make this 3D was a bit of a challenge. I wanted to remove the extra wheel and leg from the cart. Keeping the left most leg and the right most wheel didn't let the cart be level since the bottom of the leg is higher than the bottom of the wheel. I ended up cutting off the wheels from the cart and then added the standalone wheel die cuts back rotated 90 degrees. The wheels are slightly oval and I needed the narrower part to be the top and bottom to make the cart level. I used a scallop punch for the edge of the awning and masked every other scallop section and colored the section blue."
This is gorgeous! Thank you for sharing it with us.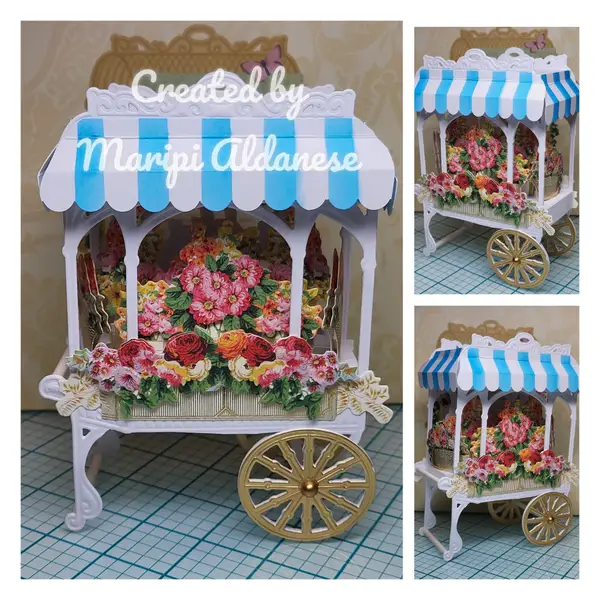 Dayle said, "I used the Rose concentric dies with enchanted hearts dies for this easel card. All Anna papers, card topper, With love bouquet stickers and the for you saying is from the gift tag dies. I love the script on this die."
This card has a great combination of dies!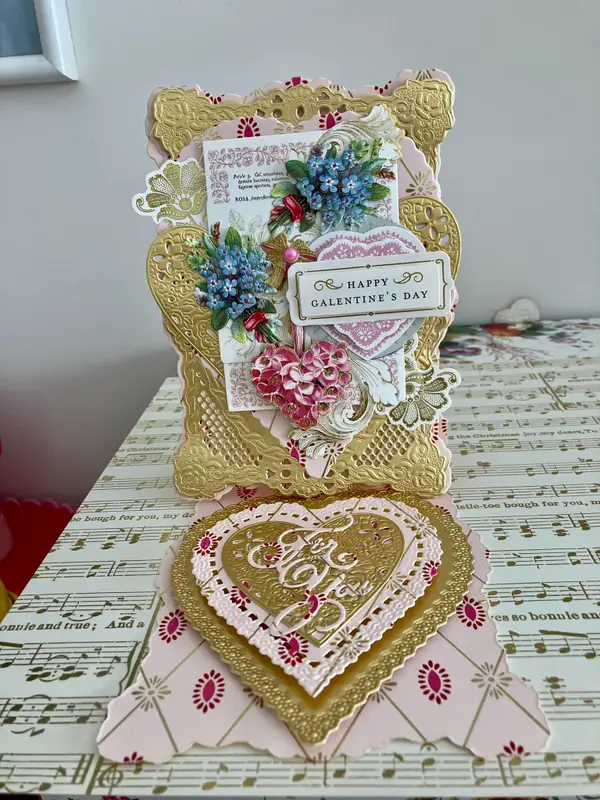 Cindi K. wrote, "I wanted to send this along since Tuesdays blog taught us how to work with the Diorama card. This is my Valentine's day version, which wasn't as good composition-wise as what we made in Create, but I'll get there😂 It's a great and versatile die set and I'm so happy I have it."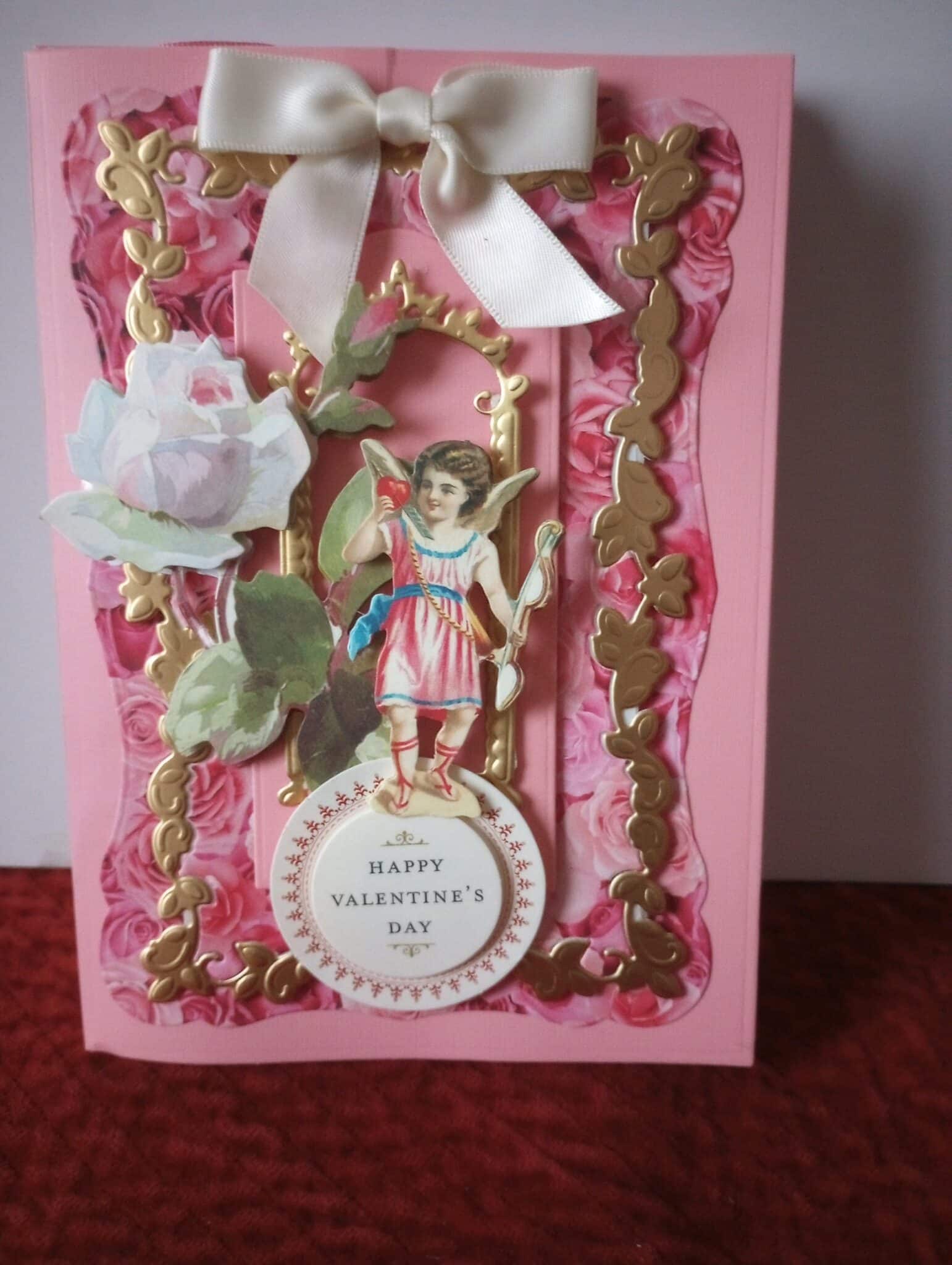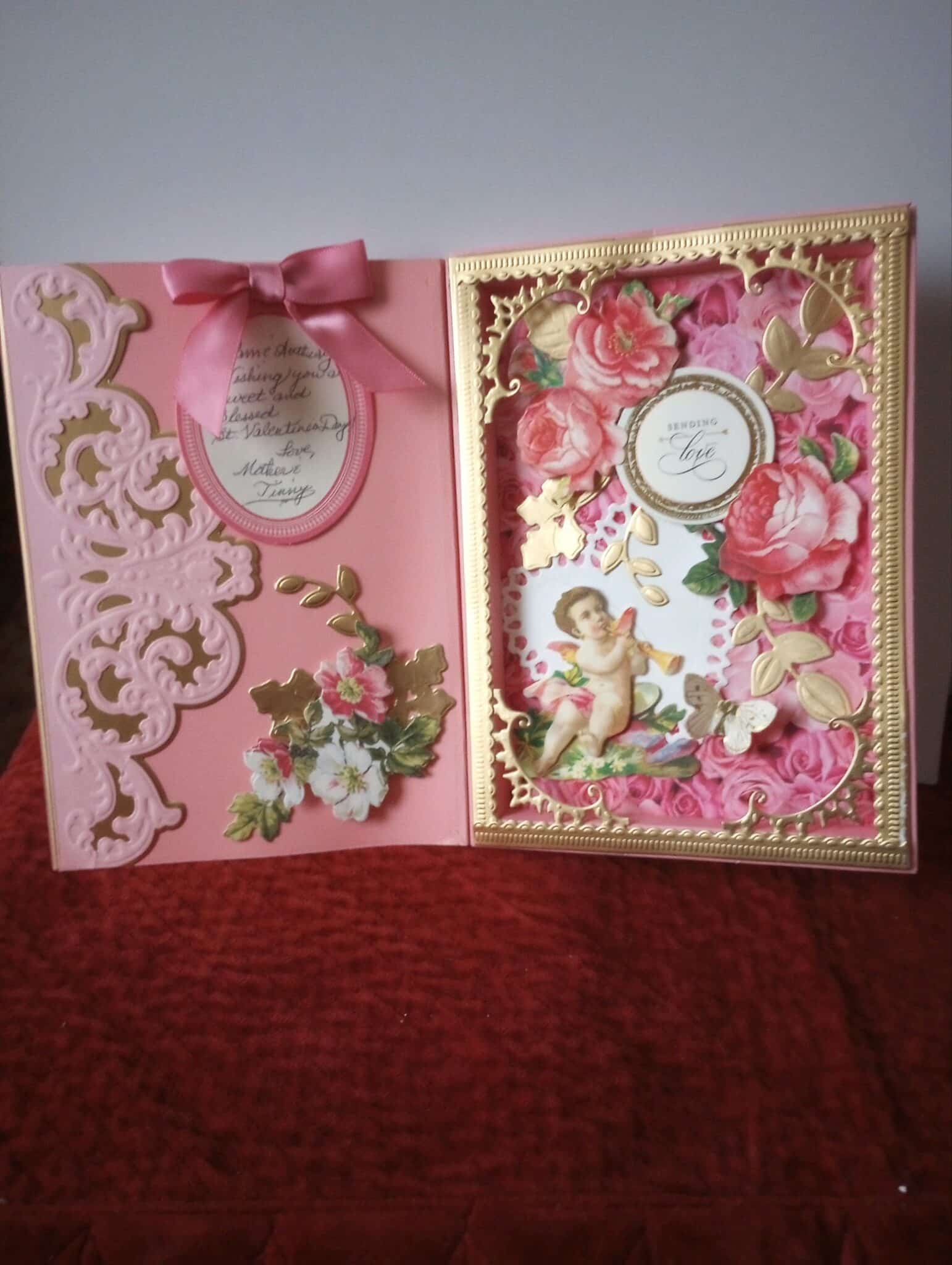 Diane posted, "Our great nephew is celebrating his first Valentine's Day. Thought he would enjoy a truck!"
What a great idea!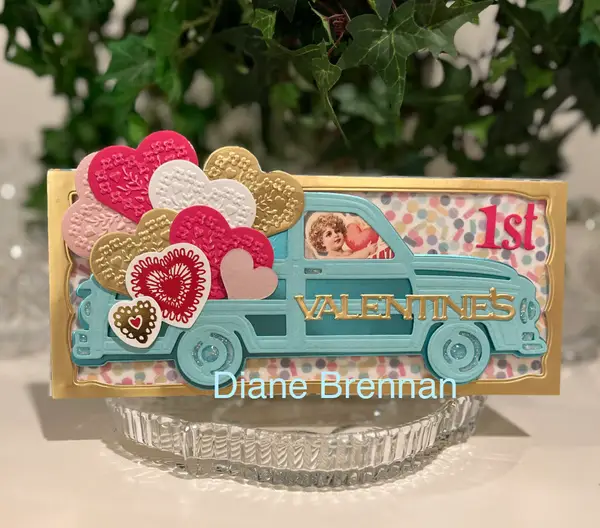 Linda shared, "Here's another one, using Vignette papers…"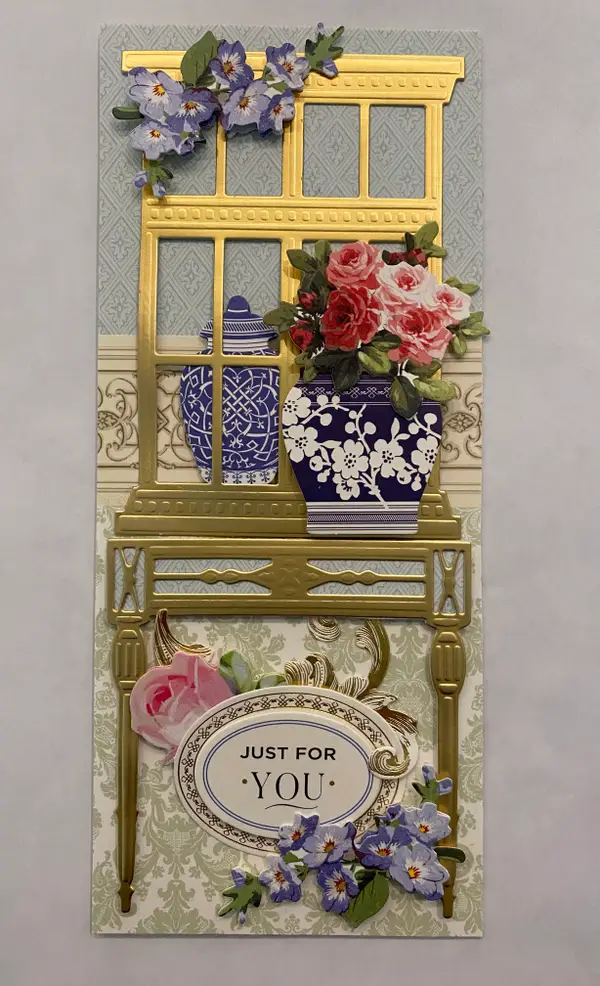 Lovely projects this week, everyone! Thank you so much for whetting our creative appetite with such beautiful works of art. It's amazing to see what you can create! Speaking of creativity, if you missed out on yesterday's AGTV show, Simply Charming, then you can catch up on the show here. We love getting to spend time with you creating beautiful paper projects on our amazing platform. We want to hear from you; send us fan mail to 99 Armour Drive NE, Atlanta, GA 30324. Have a great remainder of the week!
Bye for now,
Anna