Hello crafters,
This week's Craftspiration has so many great ideas! We are loving your valentines and seeing projects made with the new items from this past HSN visit. From unique flower carts to 3D projects, each one of these is beautiful! If you are looking for new composition ideas, scrapbook layouts and more, then you are in the right place!
Come take a look at some of the amazing projects that were shared
Vicki posted, "Made a special Valentine for my hubby for Sunday Share. This uses the Musical Icons Cut and Emboss folders for the instruments, a Card Base from one in my stash, and sentiments from Enchanted Vellum Card Toppers Kit. There's a Baroque Concentric die cut behind there too!"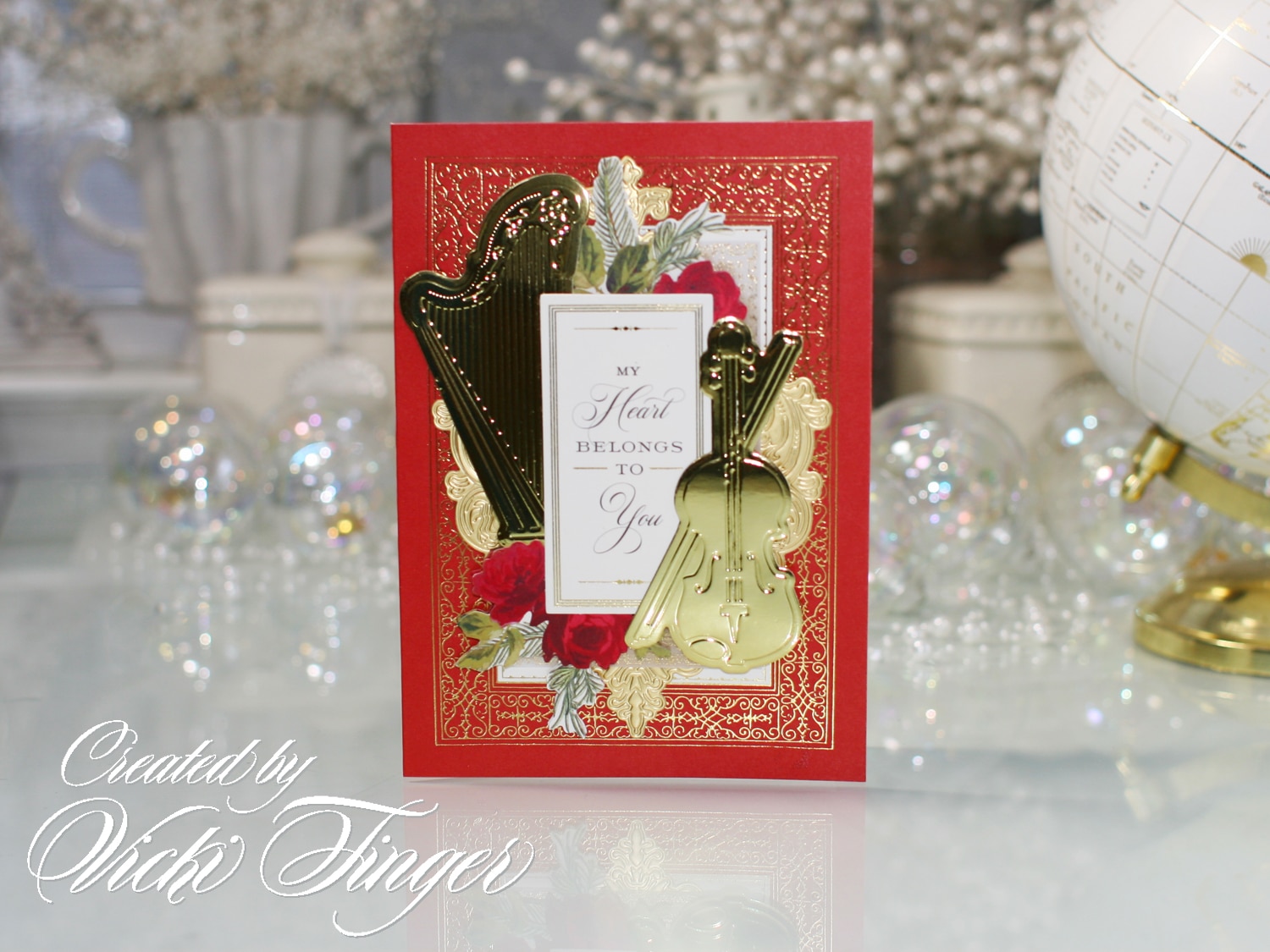 Fifi shared, "Taught a class with my girl-friends yesterday using the Valentine Rockers kit and we had a lot of fun!"
It sounds like you had a wonderful event!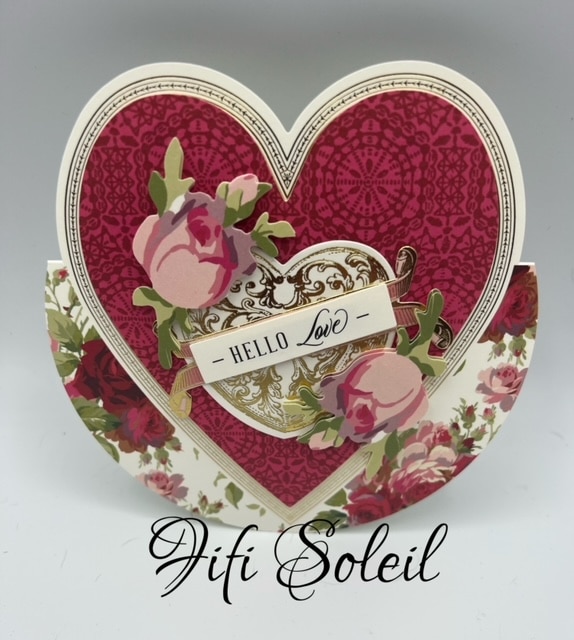 Sally wrote, "The Enchanted 3D Concentric Dies made the perfect frames for my scrapbook layout. Over the years, Anna's heart dies are always on my favorite list. These are too!"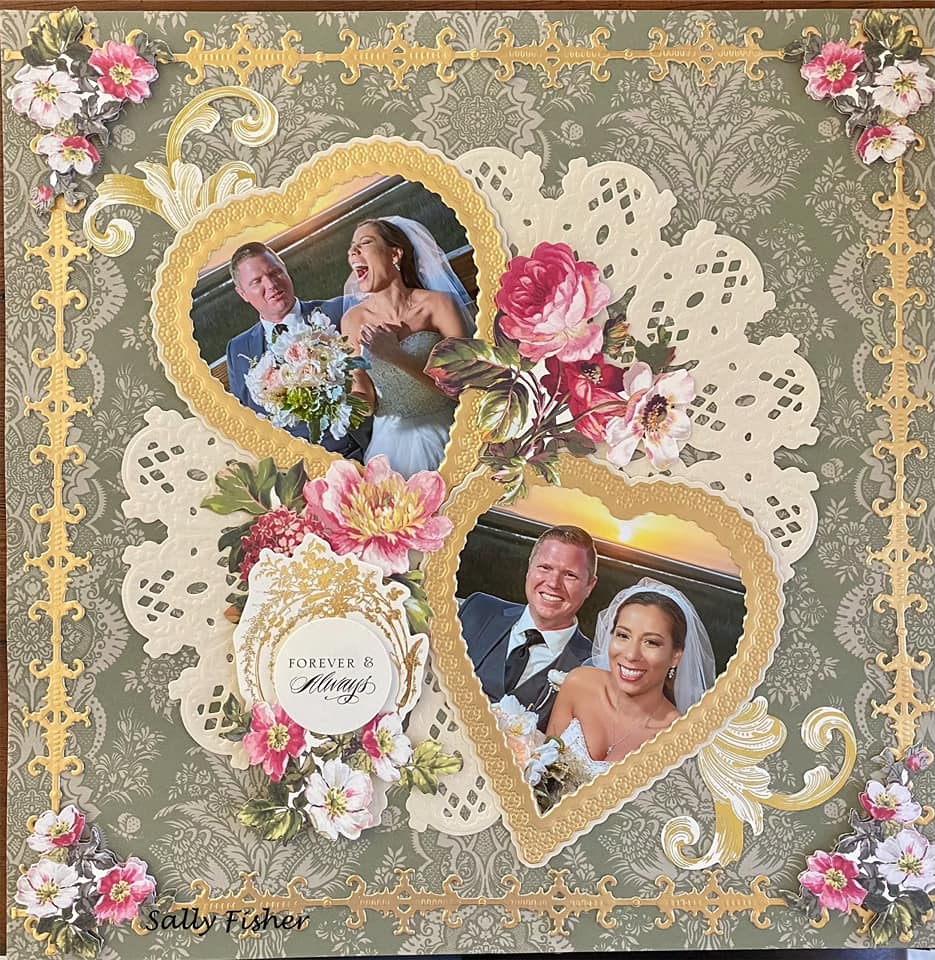 Tracy said, "Living in a different state, I always send my mother photos in handmade cards, so I thought this would be a fun way to send a recent family photo to her. My mother really enjoys receiving anything Anna Griffin, so I know she will love a card made with the new, gorgeous Flower Cart kit 
. Thank you for creating this absolutely stunning set!"
Too cute!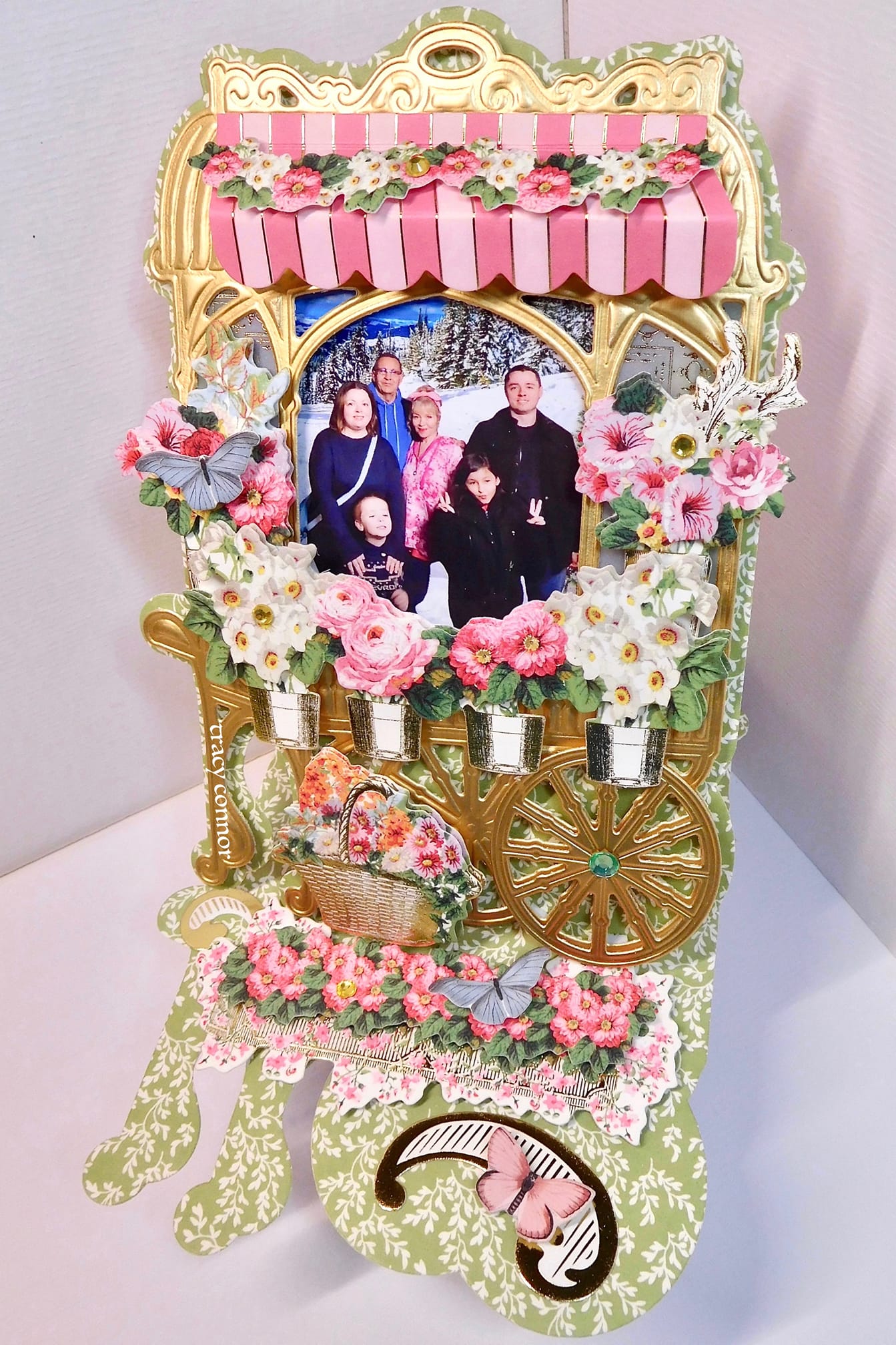 Eve posted, "Some of the Valentines cards I've been making this week. Love the new slimline cut and emboss folders, especially the stacked hearts."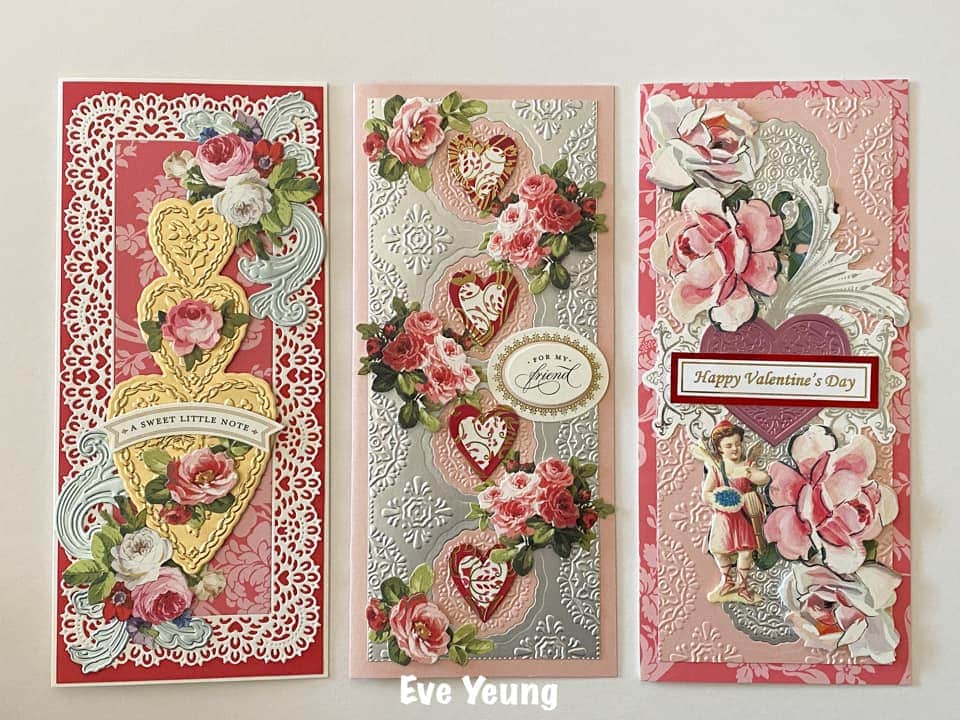 Mary Beth said, "My sister-in-law loves pop-up! Found a version of this card on Pinterest – so this is for her this year!"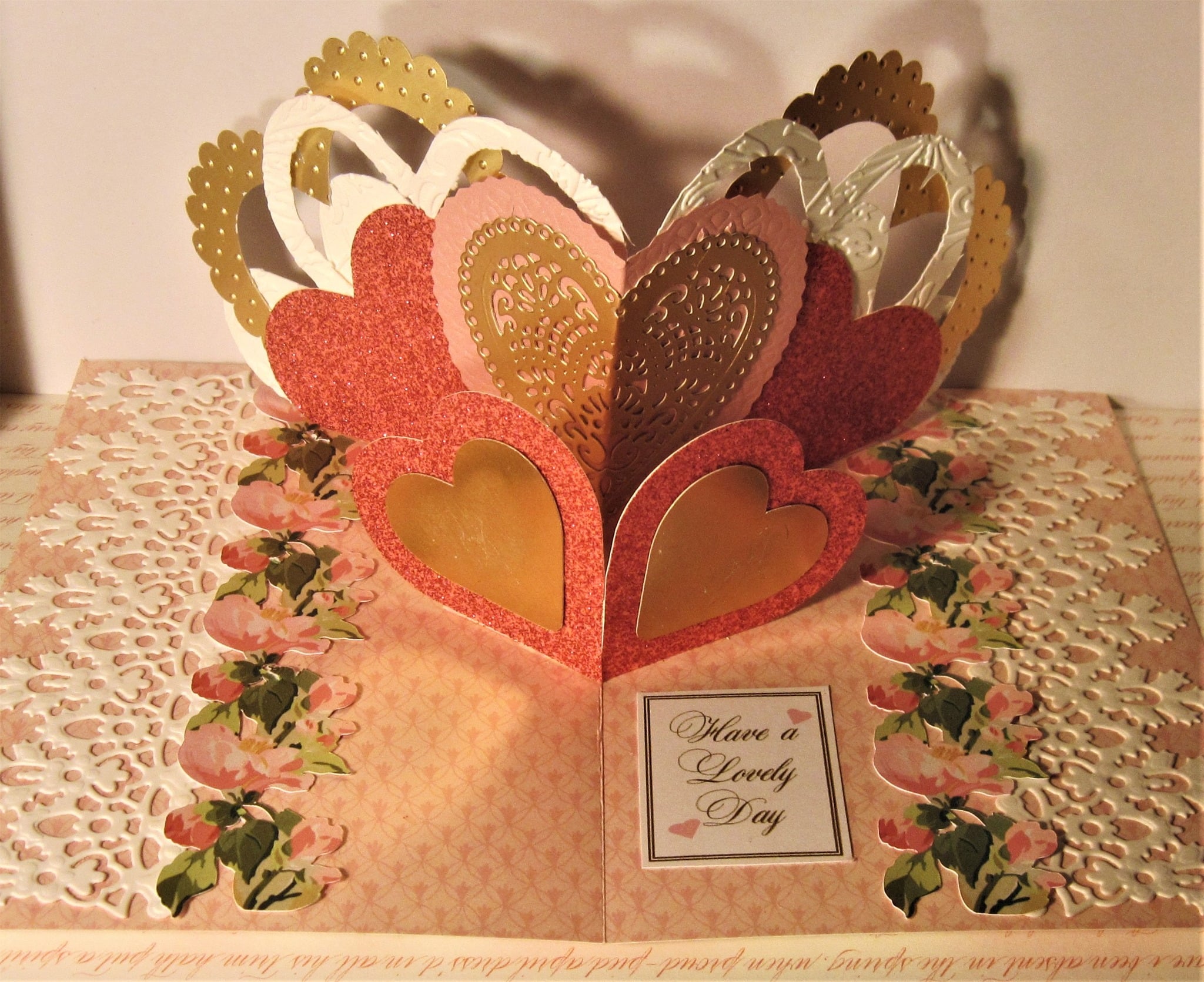 Heidi shared, "I did this Friday. It's different haha. I put flowers upside down to fill in the space. Used the ice blue paper for the cart this time."
Very pretty!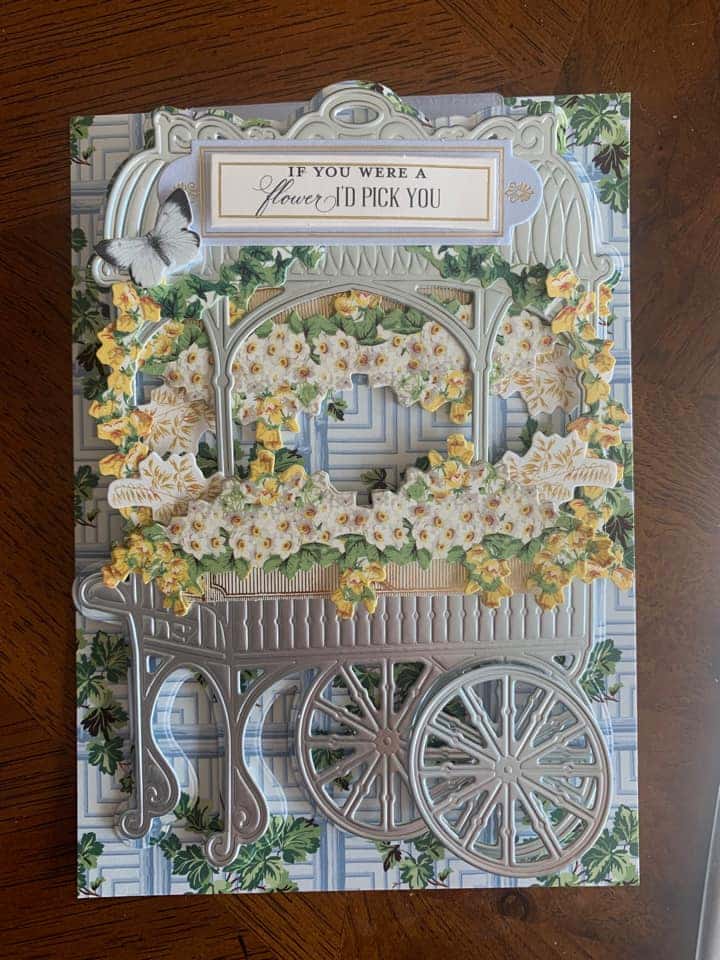 Yvonne said, "Candy Box Valentine easel card made with the Enchanted 3D Concentric dies and a few other heart dies from my stash. Almost all the papers are Anna. Rose embellishment from Create8. The stopper was cut with a die from the Flower Cart. Sentiment printed from my laptop on white card stock. It reminds me of the old fashioned fancy candy boxes."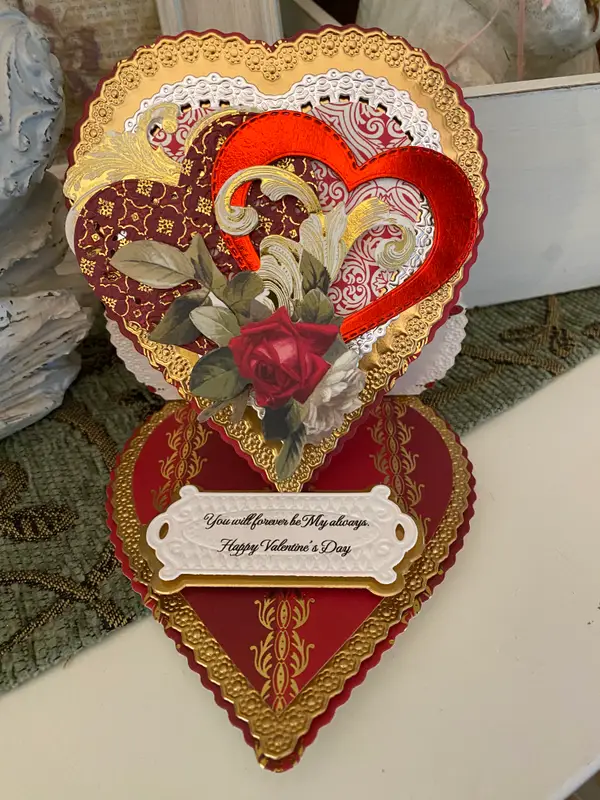 Marie wrote, "I followed an idea I had to make the flower cart a wheelbarrow. I think it works, but what do you think?"
It definitely works; very creative!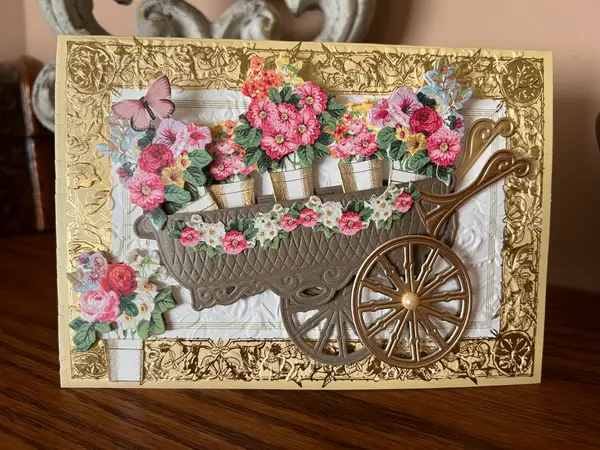 Joyce posted, "This is the Valentine card I made for my granddaughter using Anna's Slimline cut and emboss folders. The pictures are those of her daughters. I love making cards where I can use pictures."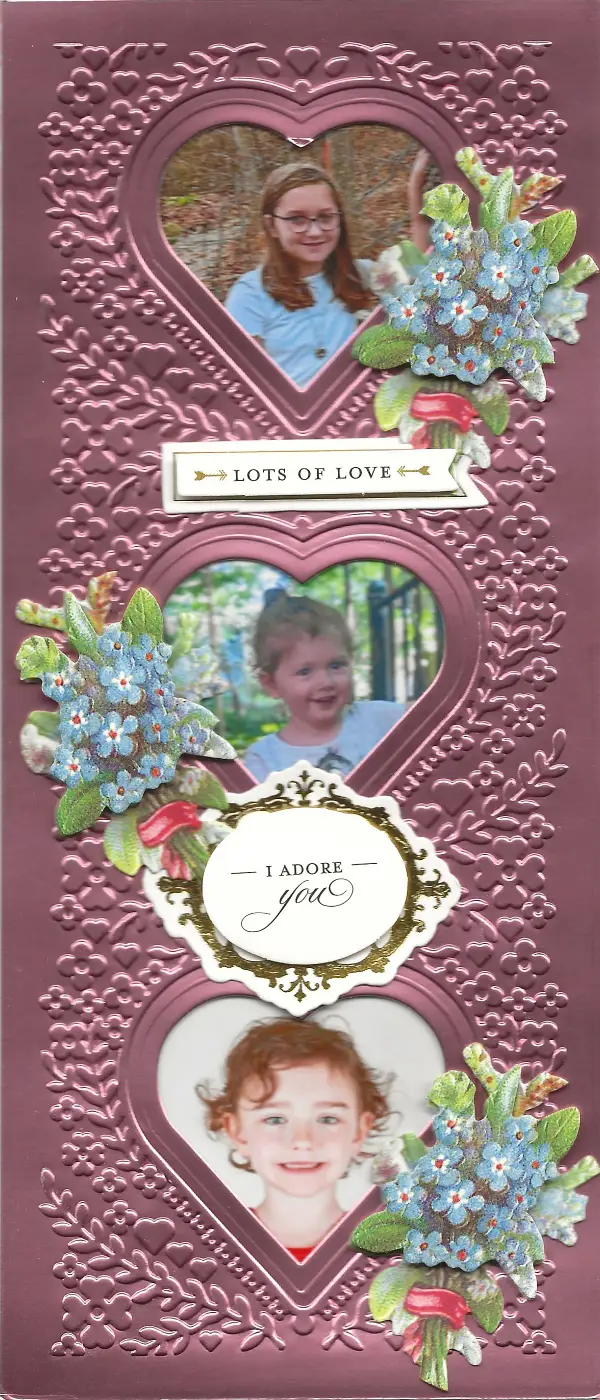 Kaye shared, "This is a simple card from the Birthday Slimline cardmaking kit. The gold feathers were made with a die from Anna's Feather Cut & Emboss Dies. Those feather dies create beautiful added interest for cards. (The floral embellishments , I believe, were part of either the Create 6 or Create 7 boxes.)"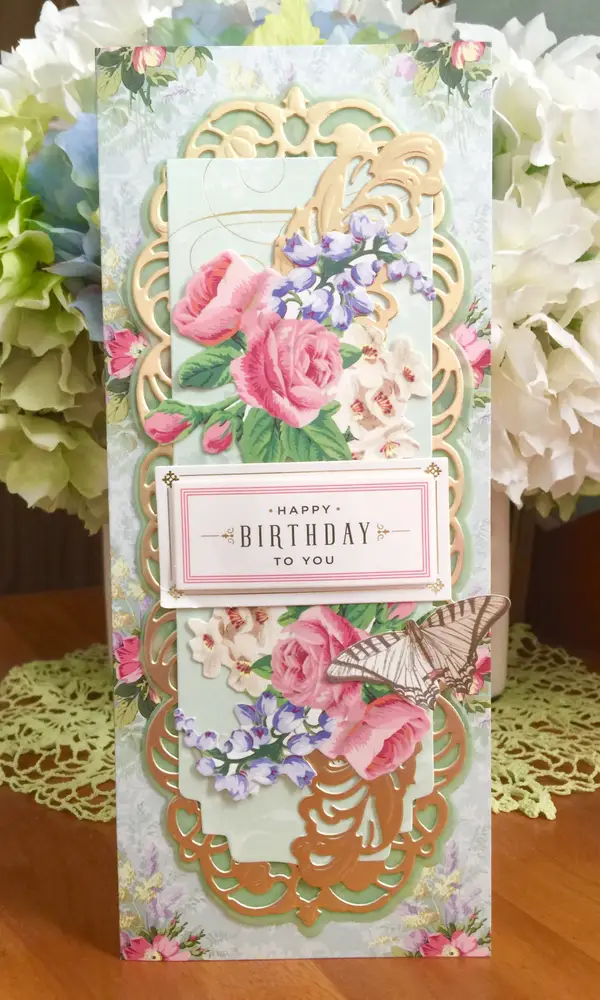 Mary said, "This is a Flower Cart birthday card I made for a friend. He works as a floral designer. I tried putting a more masculine spin on the cart design. The background paper is from the Handsome collection. There are two layers to the actual cart die cut. The first layer is from the bronze matte foil offset under the top layer that ended up being the peachy matte foil in Anna's newest auto ship collection. The canopy is two additional layers to give some dimension. I had to include his white poodle fur baby in the design along with a kitty to balance it out."
What a great, custom card!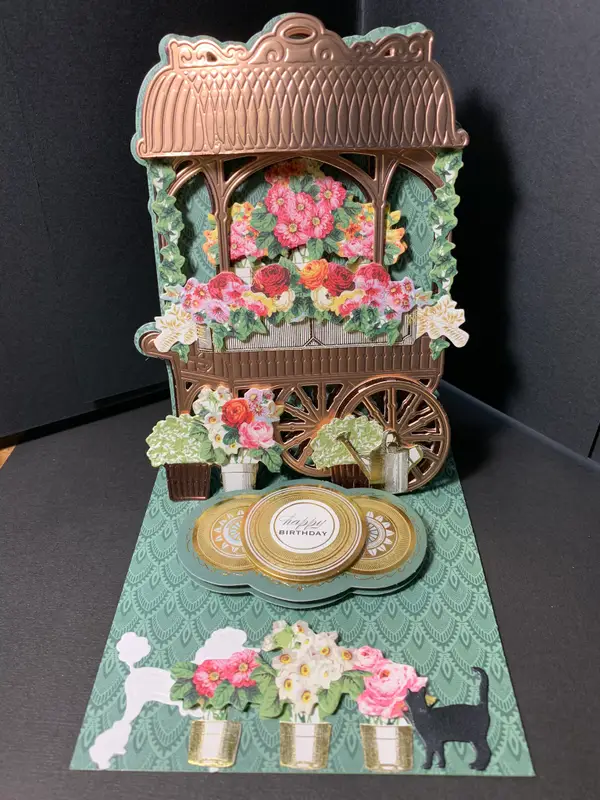 Beth said, "This diorama card is for my husband Joe. A mixture of old and new dies and embellishments. I love how it all comes together. I added a pocket to the back for a removable signature card. I covered the spine with a Dresden border and trimmed it with tiny iridescent pearls. And finally pink ribbon to tie it closed."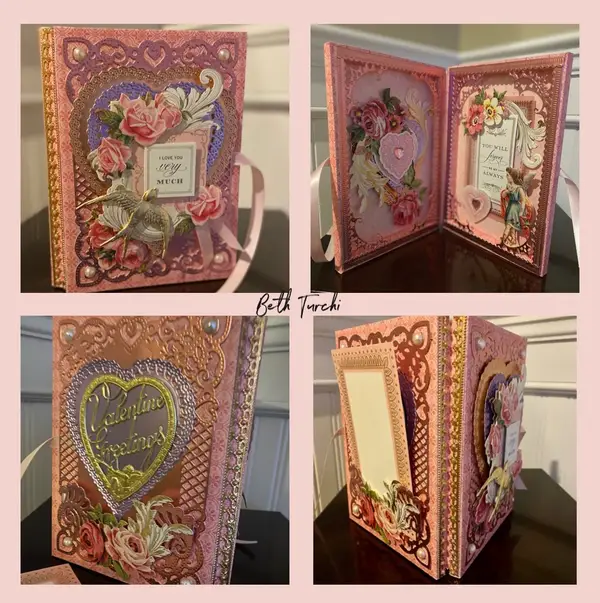 Sheri said, "I had a whole day of crafting yesterday. Love that you can mix and match Anna's products. Fancy Flocked Card Layers mixed well and used a round sentiment that compliments the wheel shape."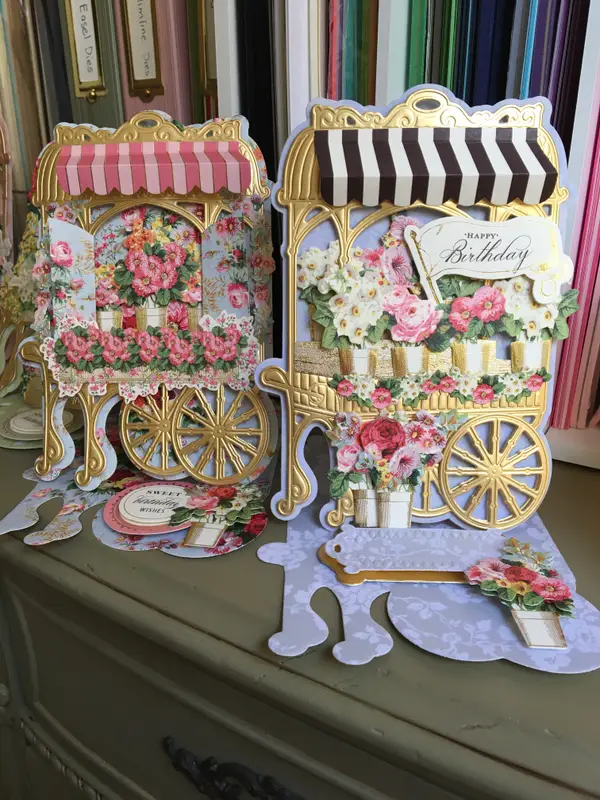 Barbara posted, "This took me several days to deign the base of the cart in Adobe Photo Shop, then cutting it out on My Cricut machine in craft board: Then running the Anna Griffin Flower cart Die though my Empress 5 times to have enough material to cover the entire project. The extras in the Flower cart cart kit made up the rest of the look."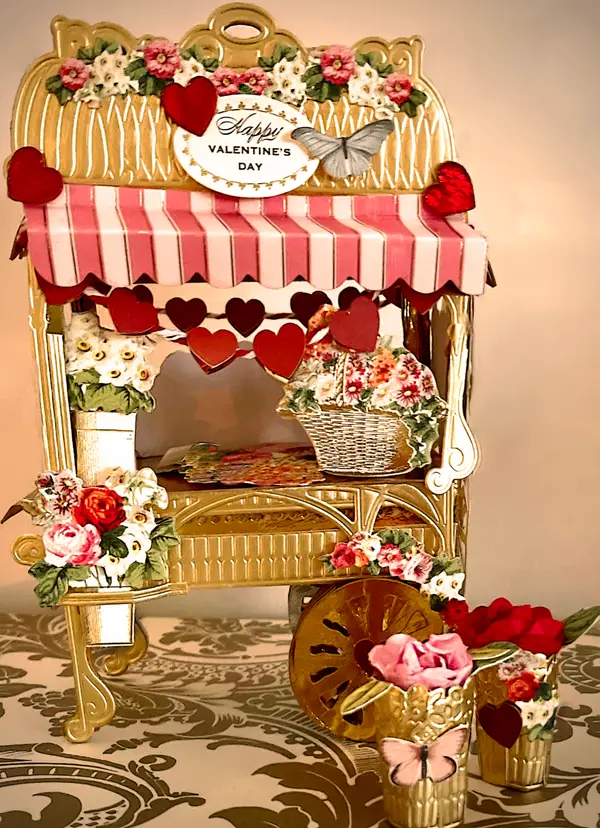 Sonya wrote, "I am working on my valentines from the Enchanted Vellum Toppers. Love this kit!"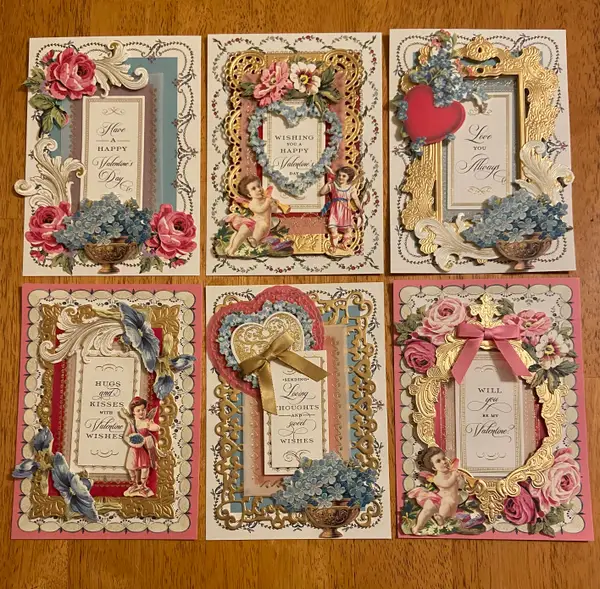 Diane shared, "Using some of Anna's heart dies mixing previous versions with newer ones but it never gets old."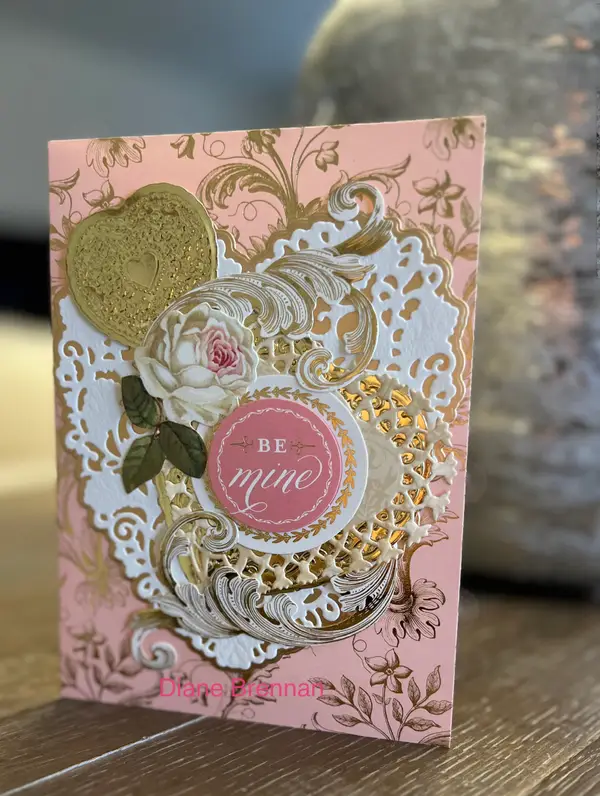 Armanda shared some of her pretty cards!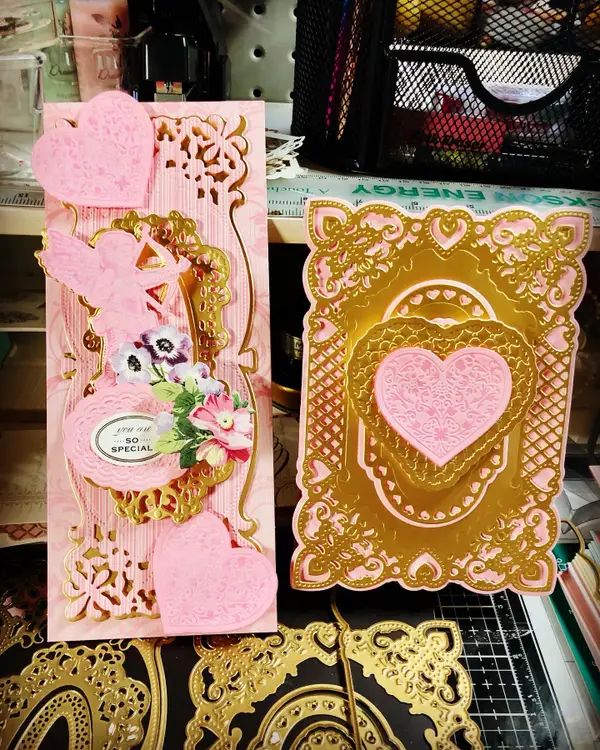 Thank you all for sharing the amazing paper projects that you have made this week! We look forward to seeing your creativity at work every week!
Love,
Anna