Hello friends,
Today's Craftspiration is chock full of beautiful, spring cards! It's hard not to look forward to blooming flowers, warmer temperatures and sunshine, but even if you aren't seeing signs of spring, we have them here for you! In today's projects, you will see the new Cardcentric Compendium Dies, gorgeous scrapbook layouts, St. Patrick's Day projects and so much more. You just can't help being cheered and inspired by these gorgeous, creative paper projects.
Scroll through for a look at some joyful crafting from our community.
Liana wrote, "Simple card but I do love using the "B Side" of this paper from the Heirloom Collection."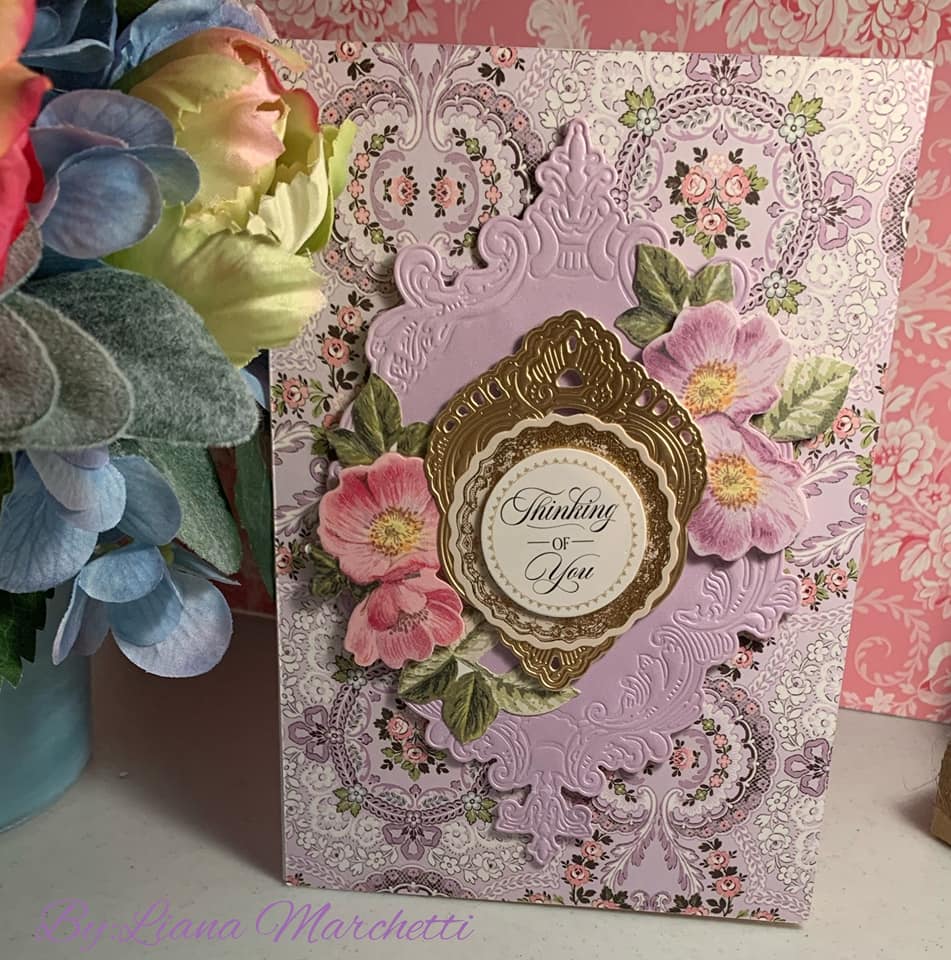 Michele I did not have time to craft much this week but I did need to make a birthday card for a dear friend. I had just received the new Cardcentric Compendium dies and decided to try them out.
Gorgeous card, Michele!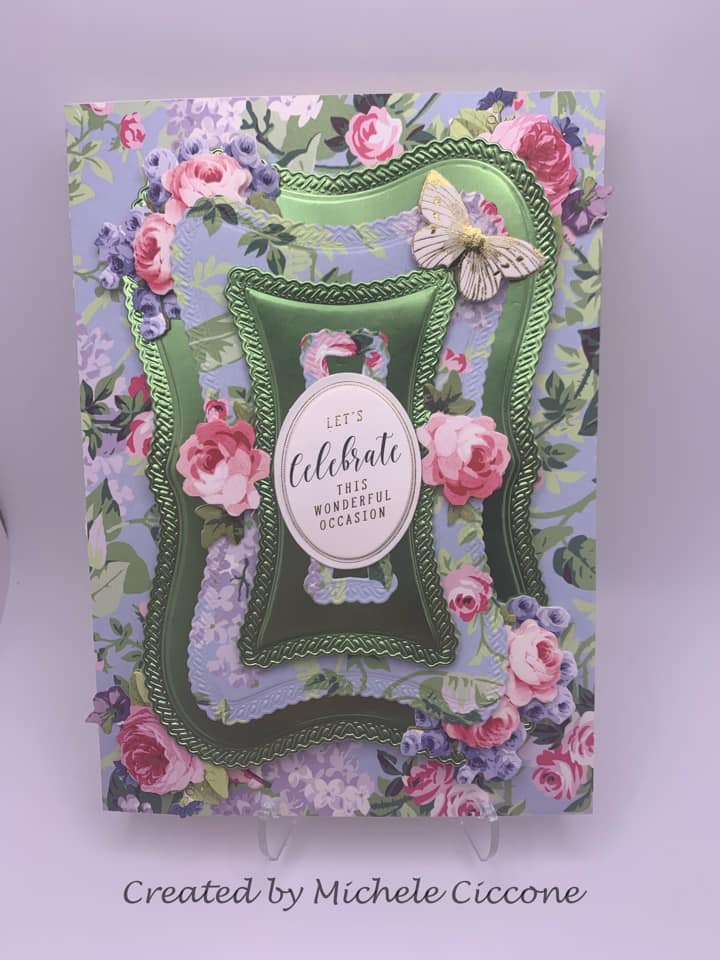 Belinda shared, "I love making kid cards! Love the unicorn and her little skirt! Makes me smile."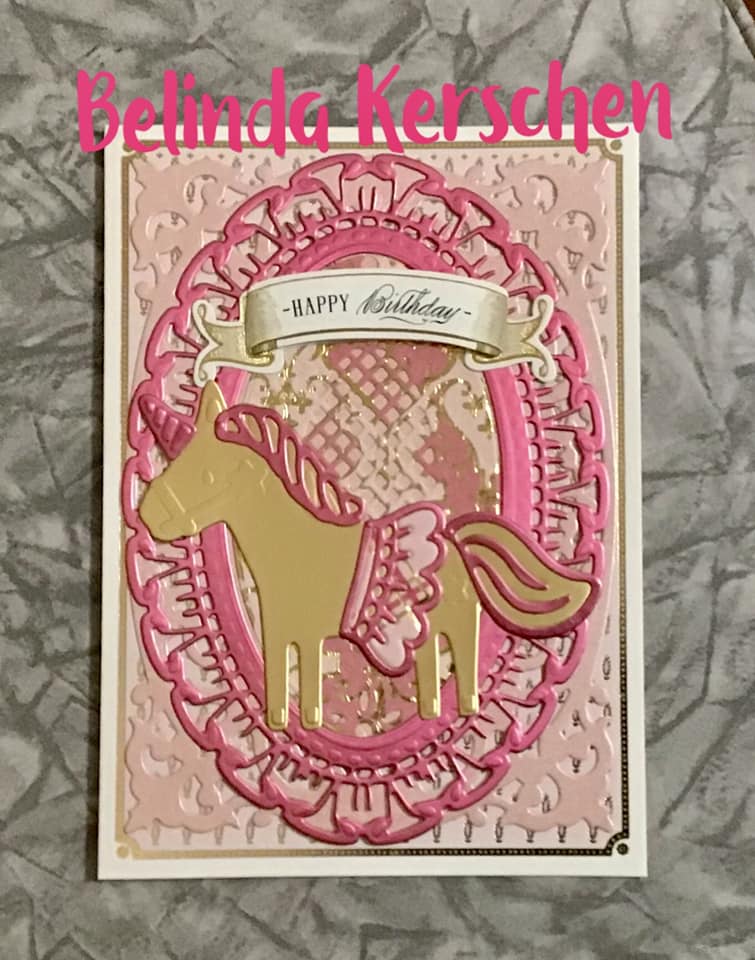 Thea posted, "My first Easter Card this year. The pastels are such a breath of fresh air! This egg die is so much fun to work with. I love all the ways you can play with the intricate pieces."
We love the way that you mixed and matched your papers!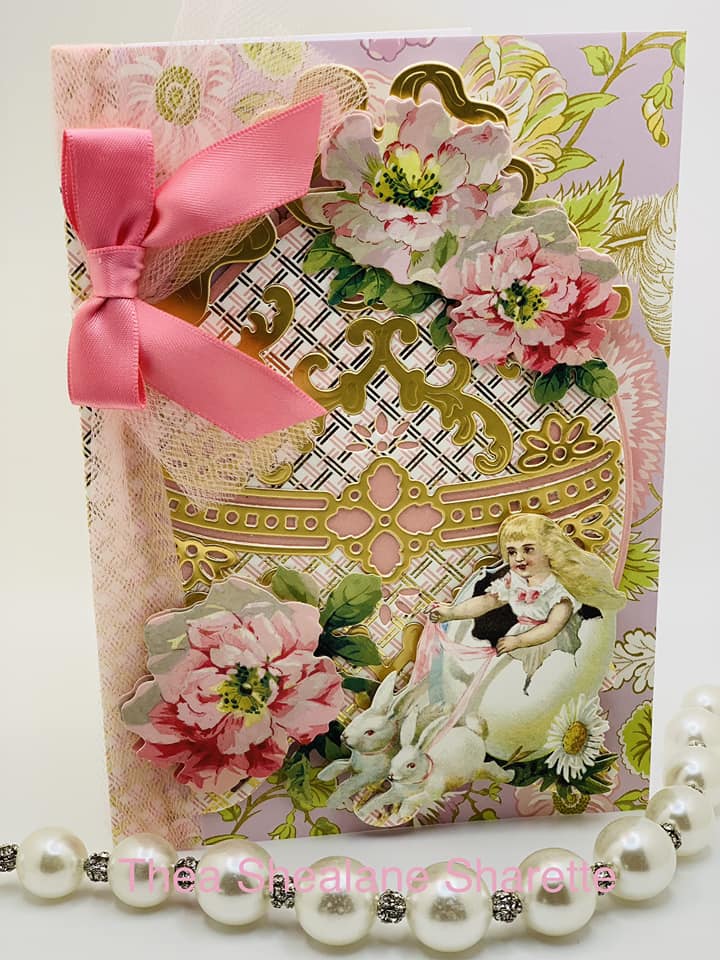 Gay Lynn shared, "I made a very special card for a very special young lady turning 18."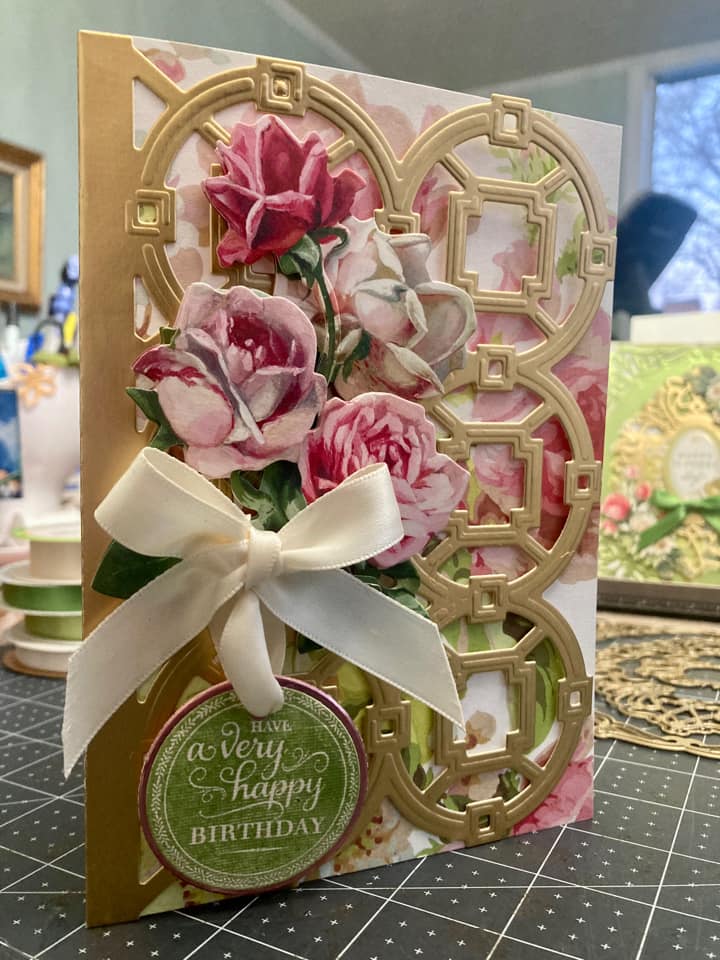 Eve said, "Working on some more scrapbook pages, getting warmed up for CAH3. Used the Happy Papers and the new Cardcentric compendium oval dies. Love this die collection!"
Love these layouts, Eve!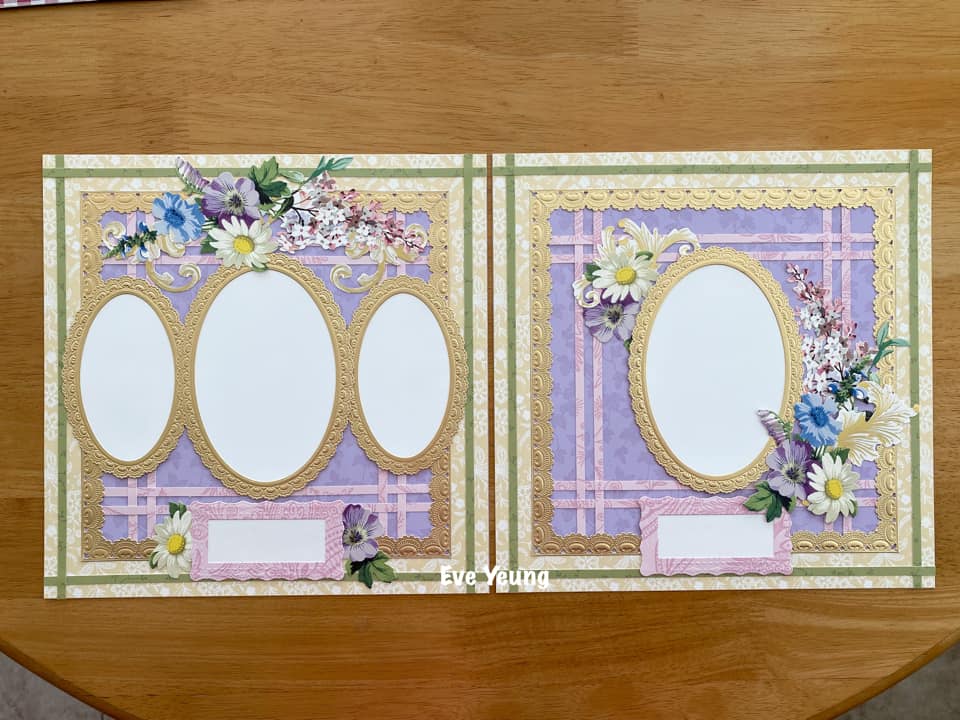 Shellie posted, "Happy Sunday Share, Anna and friends! Your last AGTV- Simply Charming featuring sneak-peek of newest, beautiful Cardcentric die set has them at the top of my Wish-List! And, with compendium-style on my mind, I have been playing with a former set, pairing with cardstock collections 'Beautiful Birds,' and Musical Vellum (at left); and, Carte Noire and Paper Dolls (at right). While growing up, my sister used to brag how she was 'the oldest, and entitled to driving-privileges and breaking curfew,' among other things. Now, these 'snarky ladies' Toppers & Sentiments are helping me 'give back!' All in good fun and with Anna-style!"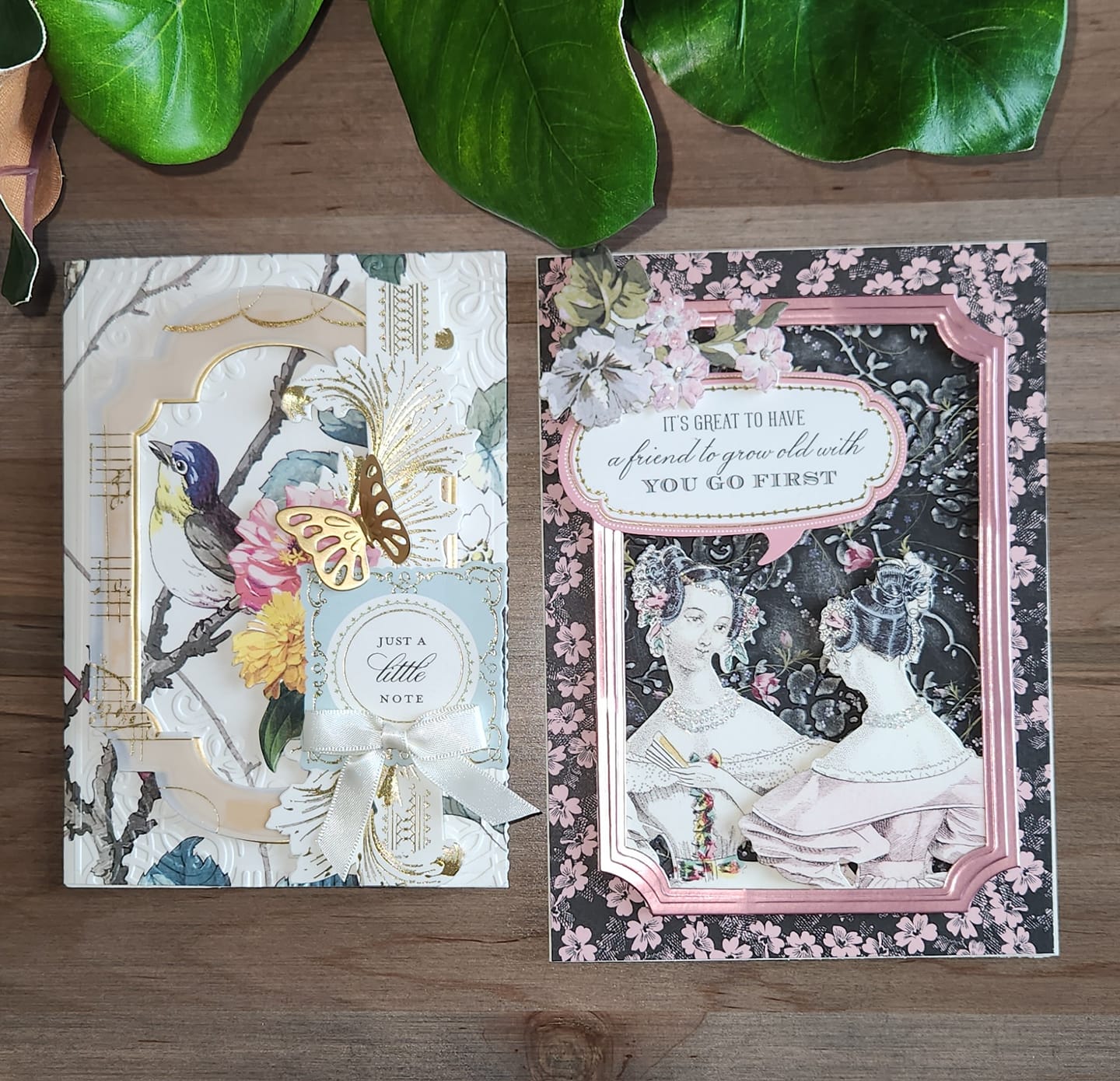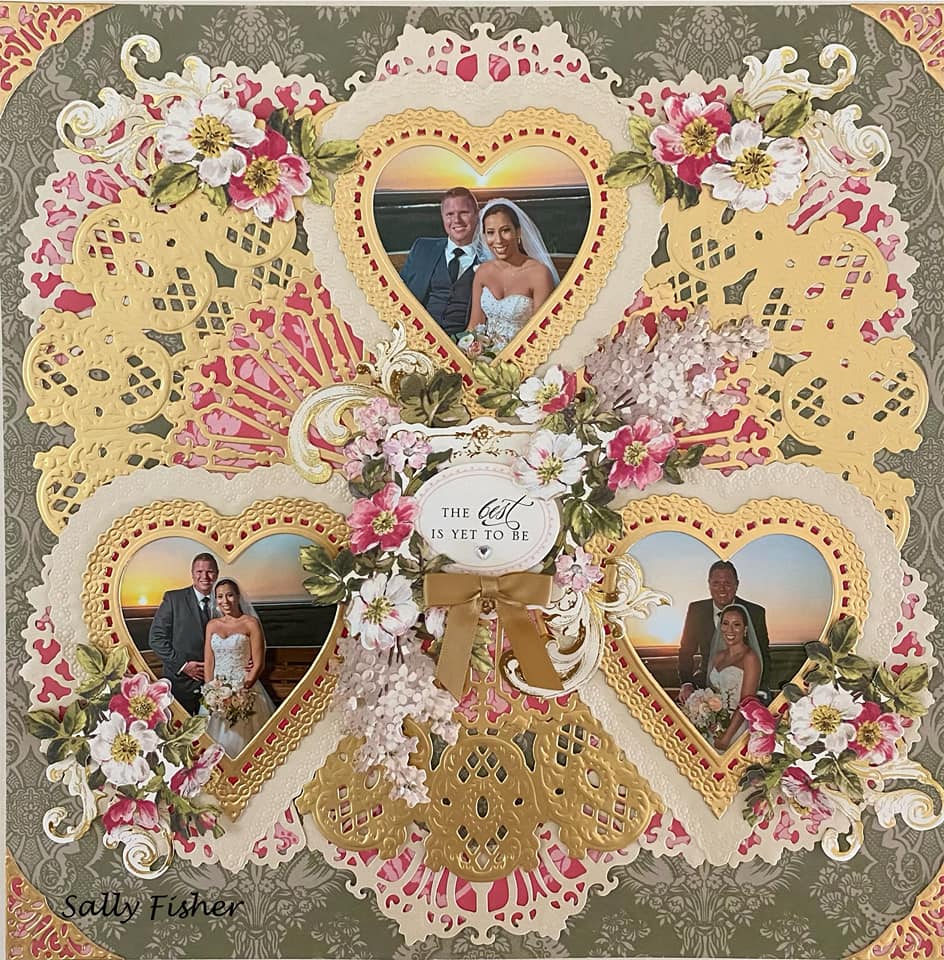 Joyce said, "
My first
Flower Cart
card; love how it turned out!"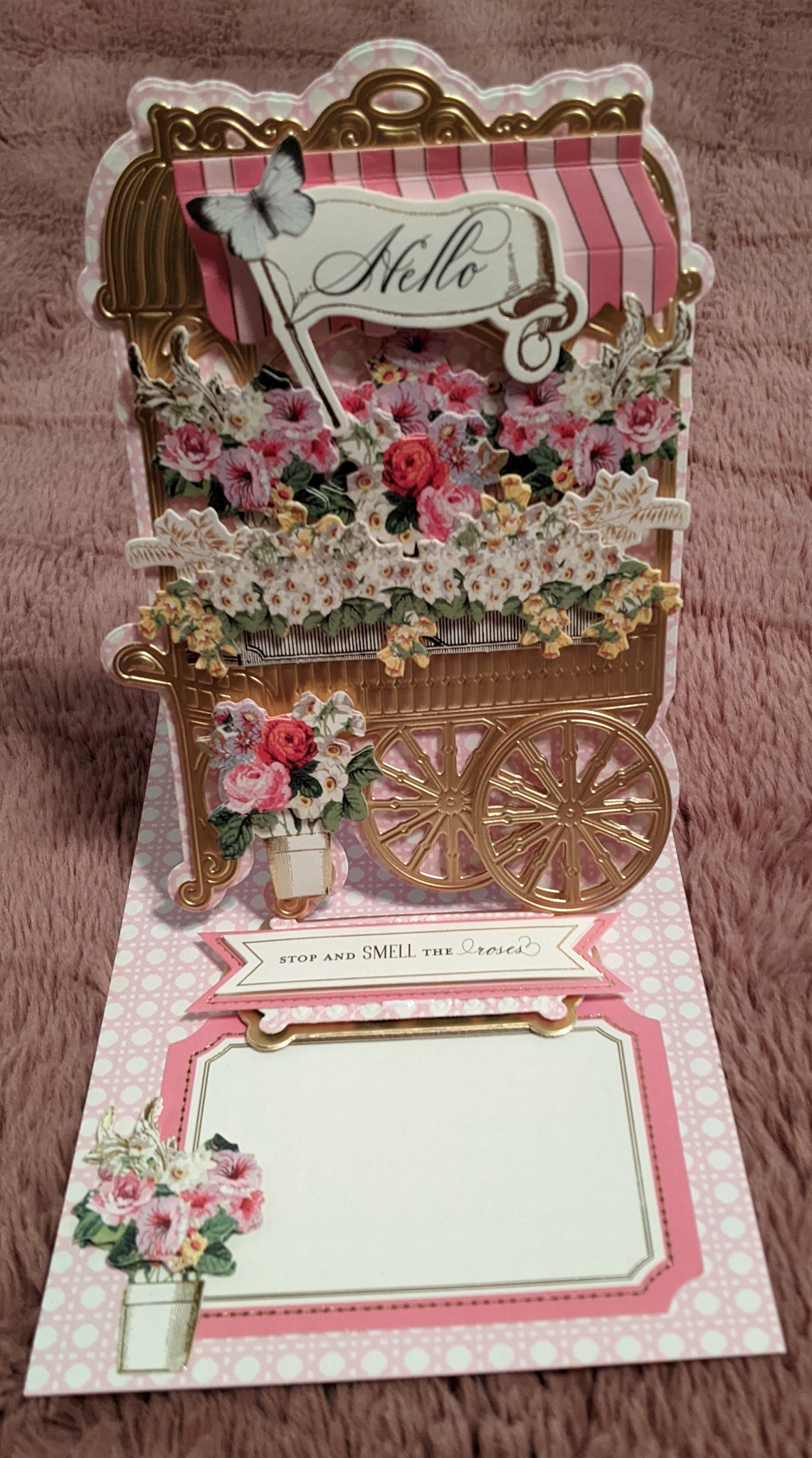 Just gorgeous, Terry!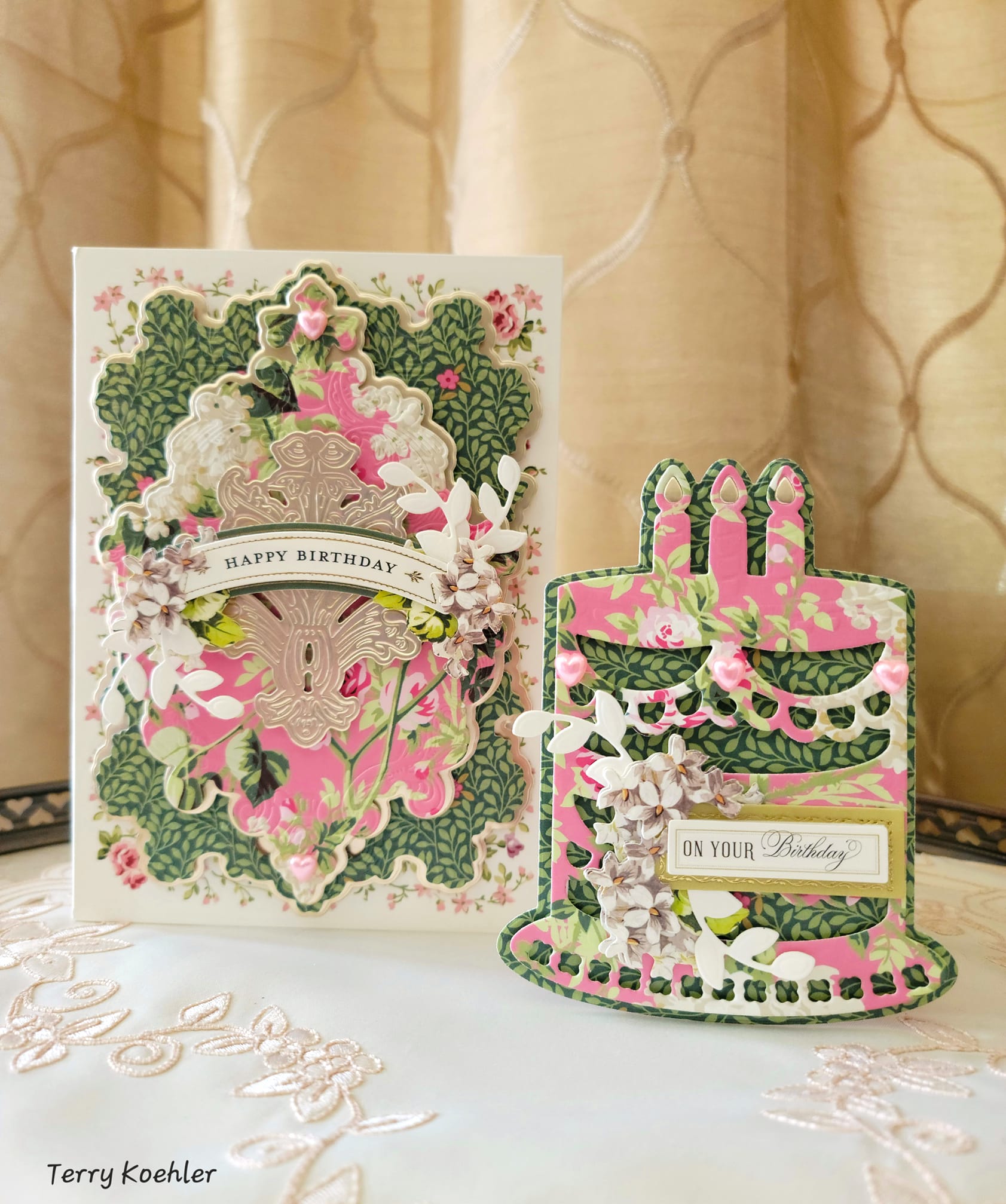 Vera wrote, "
Couple weeks ago I met a lady who taught us how to make pierogies. She shared with us that last month a young man (her son-in-law) was deployed to a country who are not our allies. He and his wife have a one year old son. I decided to have some ladies over and make cards to send to the guys there. We had to reschedule due to someone having the flu. So yesterday I decided to make this card for Cory. I tried to make it look very much like the suit he wore when he left."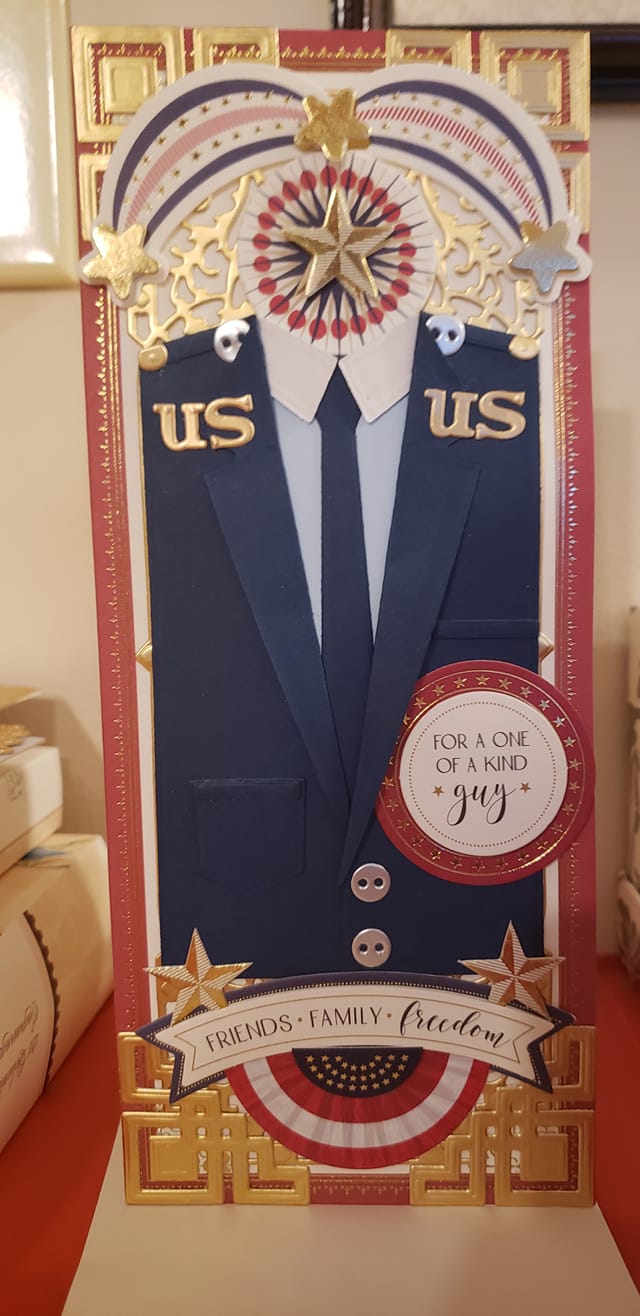 Michelle said, "
This beauty!"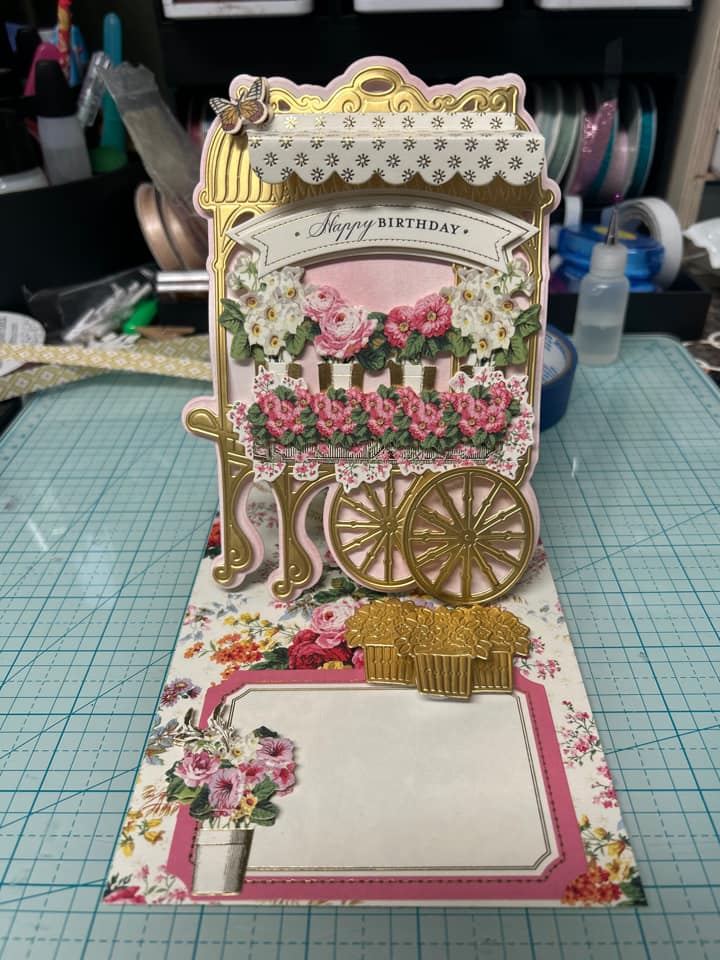 Tracy shared, "
You probably cannot tell that I used the
China Cabinet
and
Rose Swirl
dies to frame this photo of my two favorite leprechauns 
. But you probably can tell that I used embellishments from the
Charmed Toppers set
. I had no intention of completely covering up the beautiful, matte foil die cuts, but I couldn't stop myself from continuing to build with the beautiful toppers. But I want to try this again to make sure the stunning die cuts are given their deserved attention 
."
We love when you all think outside the box! Great idea, Tracy.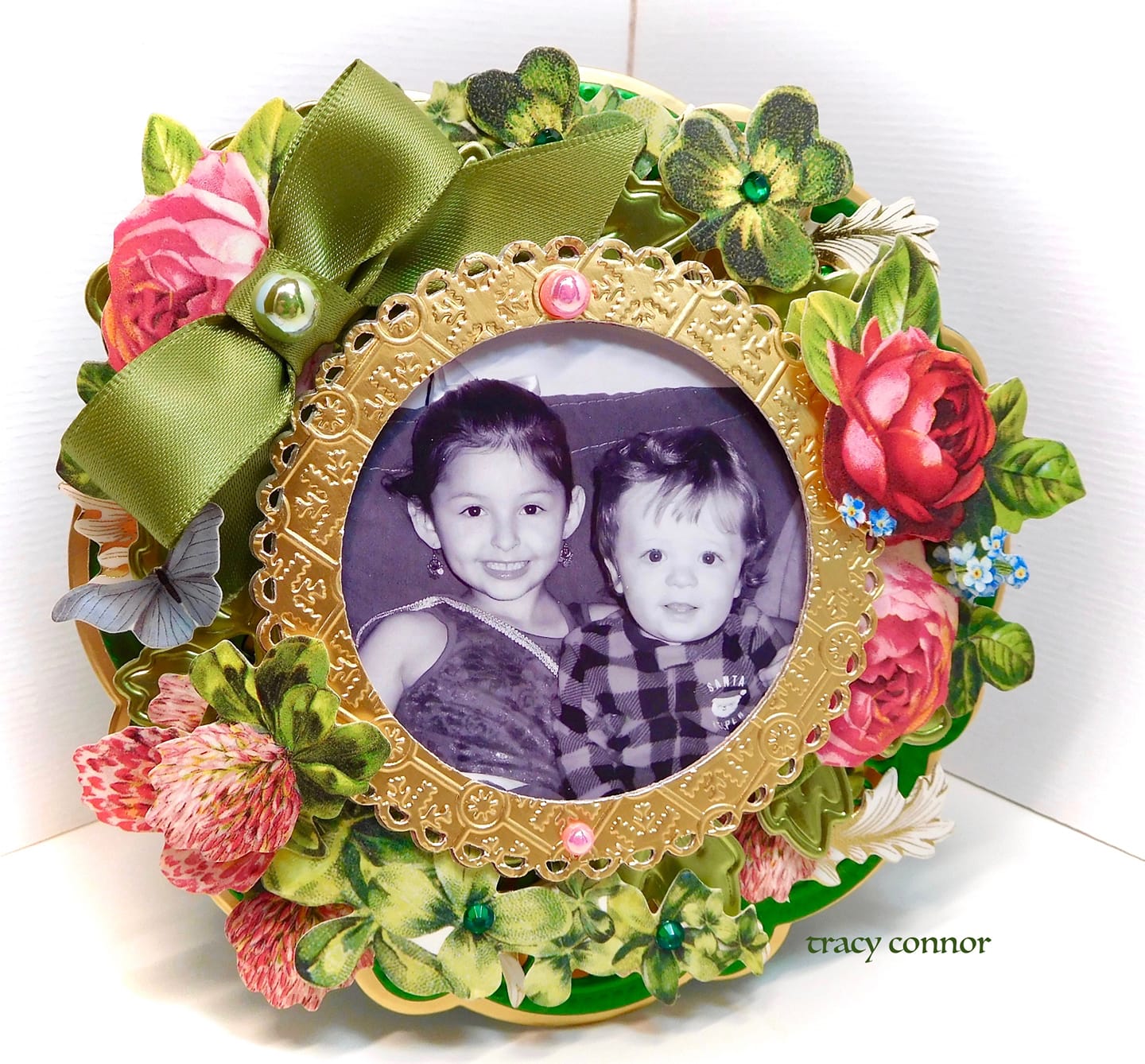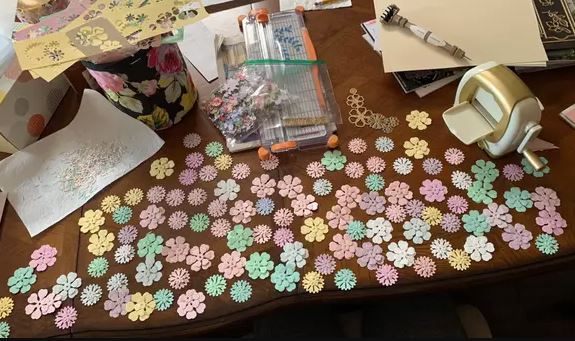 Beth posted, "Inspired by Laura Mitchell's Flower cart with a drawer, I decided on trying to make one to hide treats in for Easter. I did have to adjust the dimensions of my 3D cart from previous models that I made to accommodate the pull out drawer. I am happy with the end results. The drawer compartment was made from a Cricut matchbox file as was the sidewalk sign. AG products used : Flower Cart Dies and embellishments, Birthday Cake papers, Antique Luxury Matte Foil, lavender pearl matte cardstock, Dresden Bunny, center die from the Fancy French Frame dies, lantern die from the Coach die set , 3D decorative trim dies, Spring rub ons to make a 3D dimensional scene for the carts center focal point,  Mini Holiday Sentiment Stickers and the 2 small lavender perfect bows.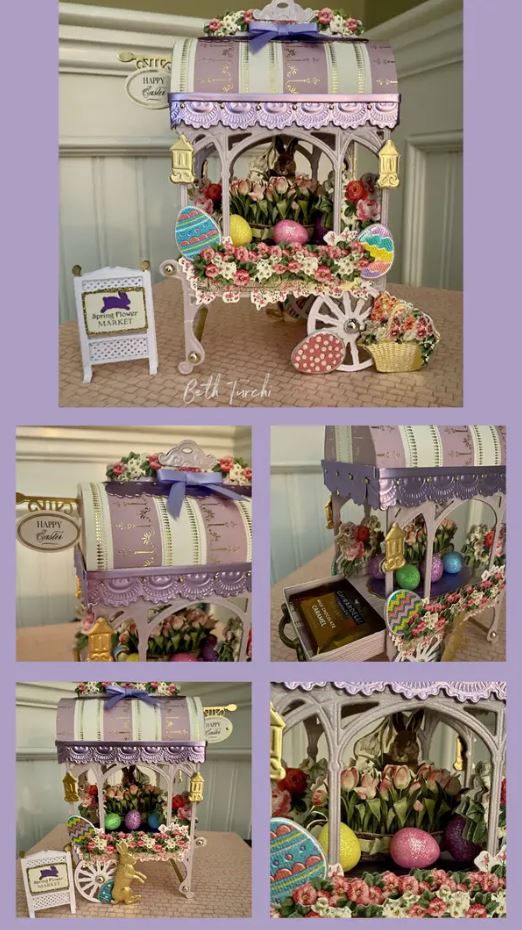 Sherry posted, "You can't go wrong making a thank you card with Anna's Favorite Tea Cup embellishments. It is being sent in an oversized envelope so I let the embellishments hang over the edges of the card. "Cup of Tea Anyone?""
Frankie said, "My Simply Birthday mailing card kit just arrived and since I have a friends birthday coming up next week I decided to use this kit and boy was it easy! I usually spend so much time going through all my supplies to find just the right items for my cards but this kit made it so easy that I was done and everything was cleaned up in an hour! Everything I used is from this kit except for the 70th which came from Anna's Alphabet and Numbers dies and I really could have left them off and added more flowers and it would have still looked good but this is a milestone birthday so I added the numbers."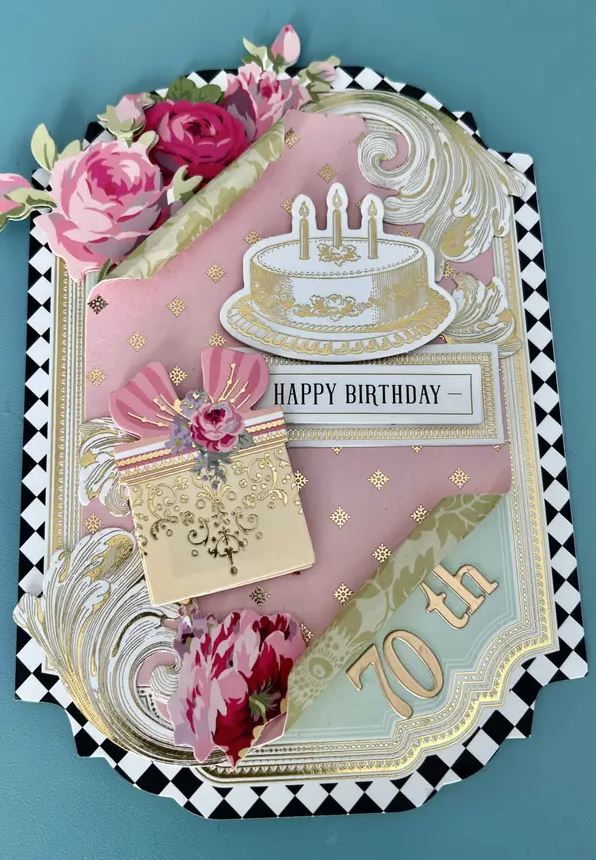 Barbara wrote, "Using a collection of die cuts, a dragon fly pin and rhinestones we were able to create a card for a great friend turning 90 this month."
What a beautiful birthday card for such an important day!
Marianne said, "I adore the Flower Cart Finishing School box. This 8 x 10 shadow box will remind me to stop and smell the roses. The border and shadowbox concepts come from CAH2 as does the border die."
This is wonderful!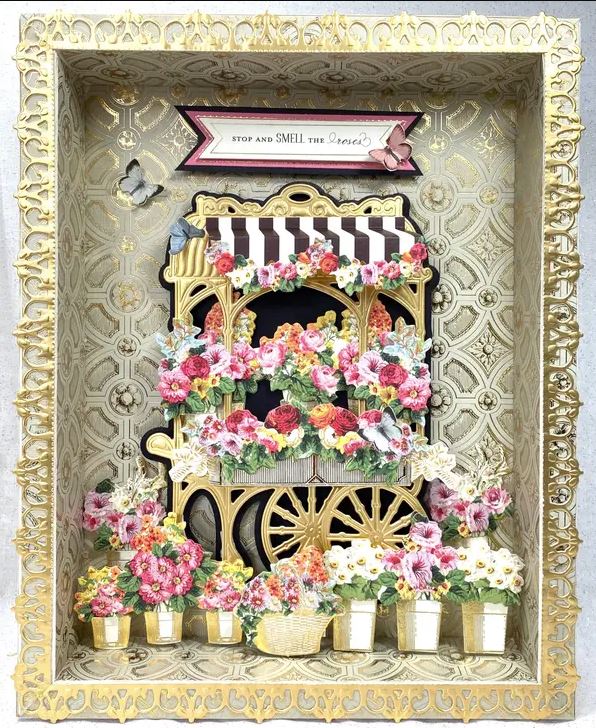 Mary wrote, "I am in love with the new Cardcentric dies. Had to play with them right away. I know i'll use them a lot. So beautiful, so versatile!"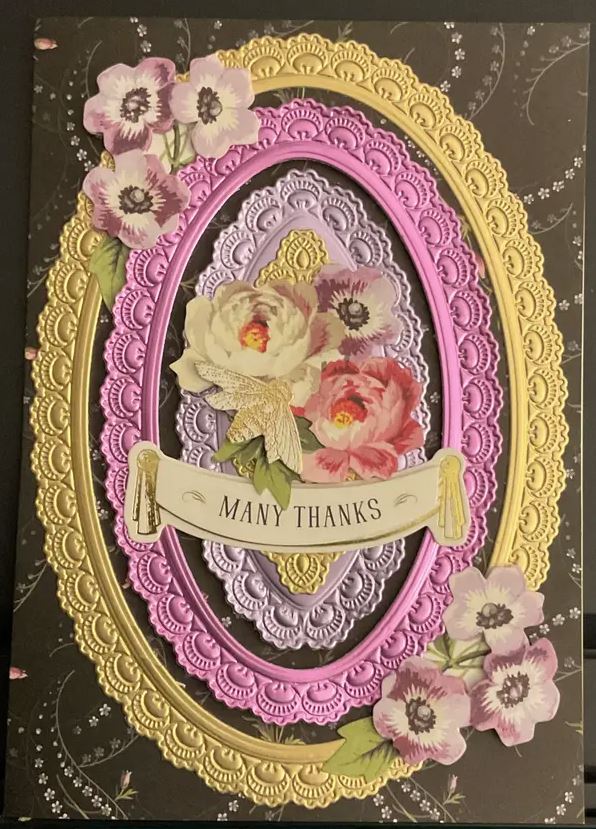 Adina made this beautiful card, "For a Dear Friend."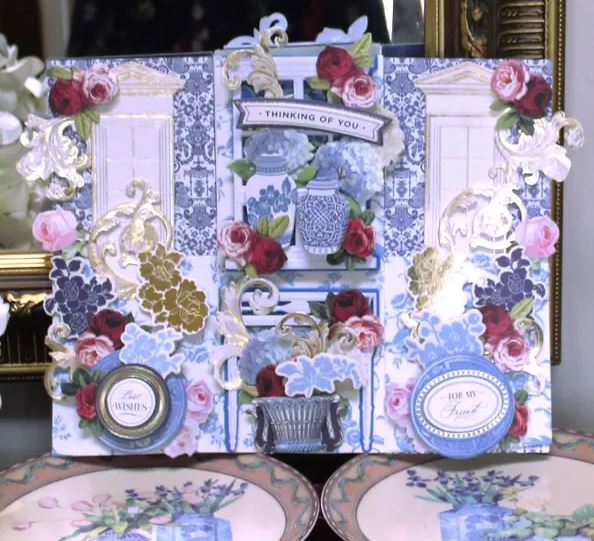 Veronica shared her "AG Flower Cart project 4."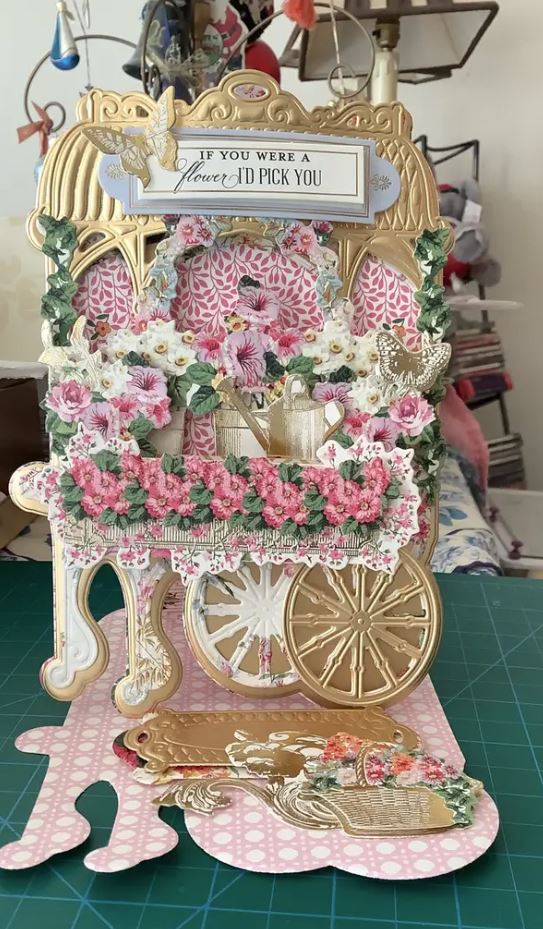 Thank you all so much for filling our community with such gorgeous projects. The things you create inspires so many crafters, us included! We like to call it the never ending circle of creativity, and we are so glad that you are here. We want to see what you have been making; share your projects with us on our social media channels, or email us at rsvp@annagriffin.com. Come back next week to see more incredible, featured projects!
As a reminder, our Spring Fling Sale is happening now through February 28th; get the crafting items you need for this season's crafting. Also, our next AGTV show is less than a week away! Mark your calendars for AGTV: Kickoff Crafts on Wednesday, March 1st at 12pm.
Bye for now,
Anna