Hi friends,
Today, we are rounding out the Valentine's Day projects that were shared across our social media channels. There were lots of pretty cards, scrapbook pages and paper projects shared this week by Griffinites near and far. You will see hearts and flowers galore, along with pulley cards, incredible easel cards and more. Buckle up buttercup, you are in for a wonderful treat!
Grab yourself a box of Valentine's Day chocolate and come check out this week's beautiful works of art!
Michele said, "Made this one earlier this week so I could mail it to my mom."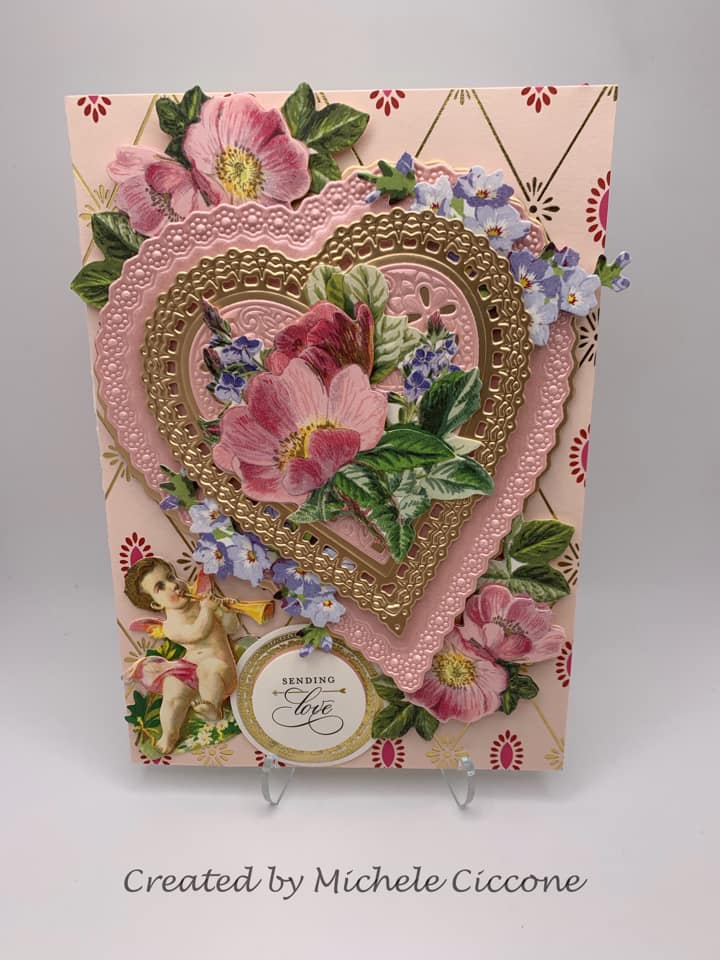 Shellie posted, "Pulley~my~heart, 'Be Mine, Valentine!' Newer Rose Concentric and newest Enchanted 3D Concentric-Hearts are match-made for original Grace Collection cardstock and stickers, with all its lovely pink-and-yellow cheerfulness! The topper is Vintage Valentine, and there's even some new Antique Matte Foil! Happy Valentine's Day, creative friends!"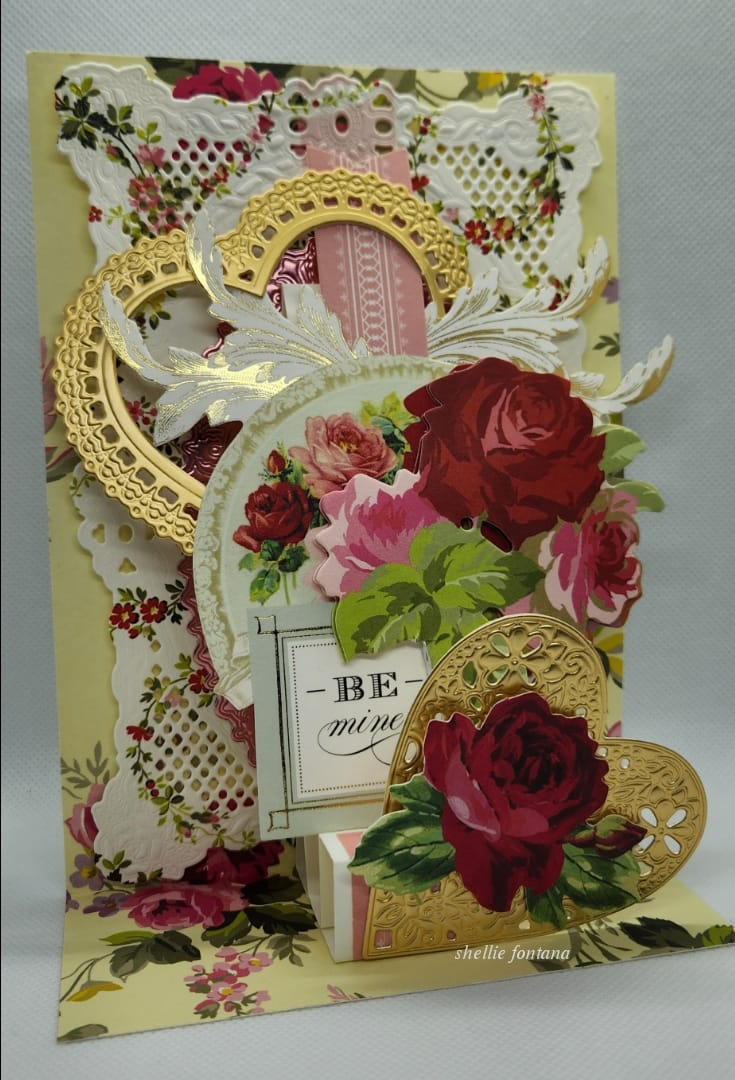 Tracy wrote, "I wanted to make something special for Valentine's Day, so with the Neoclassical and Enchanted 3D Dies, I was able to make these boxes for gifting treats. I just cannot get enough of these beautiful dies!"
These are certainly special packages!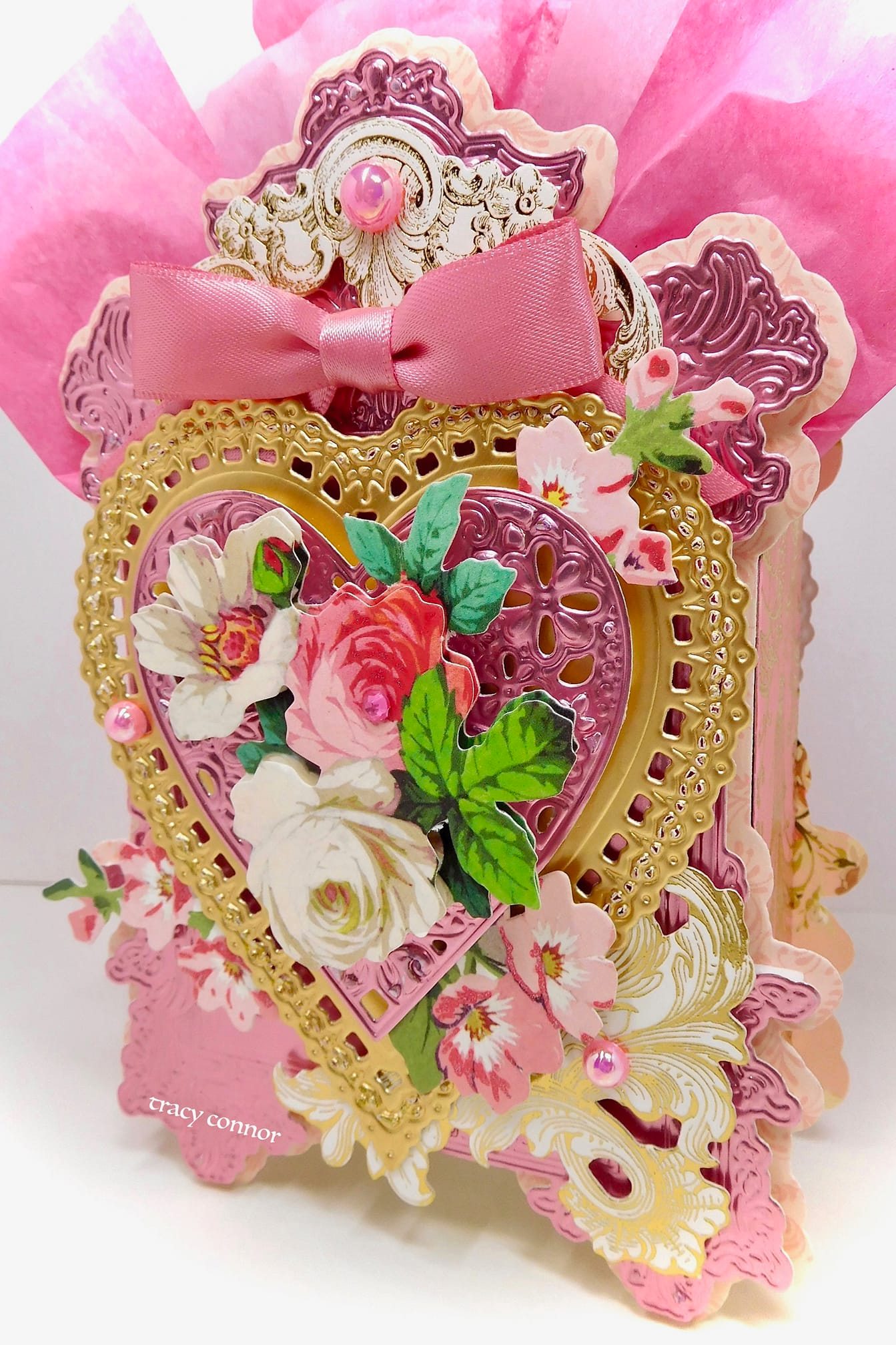 Nicole shared, "Created for my friend Monica. We celebrated our birthdays yesterday at Cheesecake Factory! She loved the card, journal & chocolates I blessed her with. I love celebrating others!"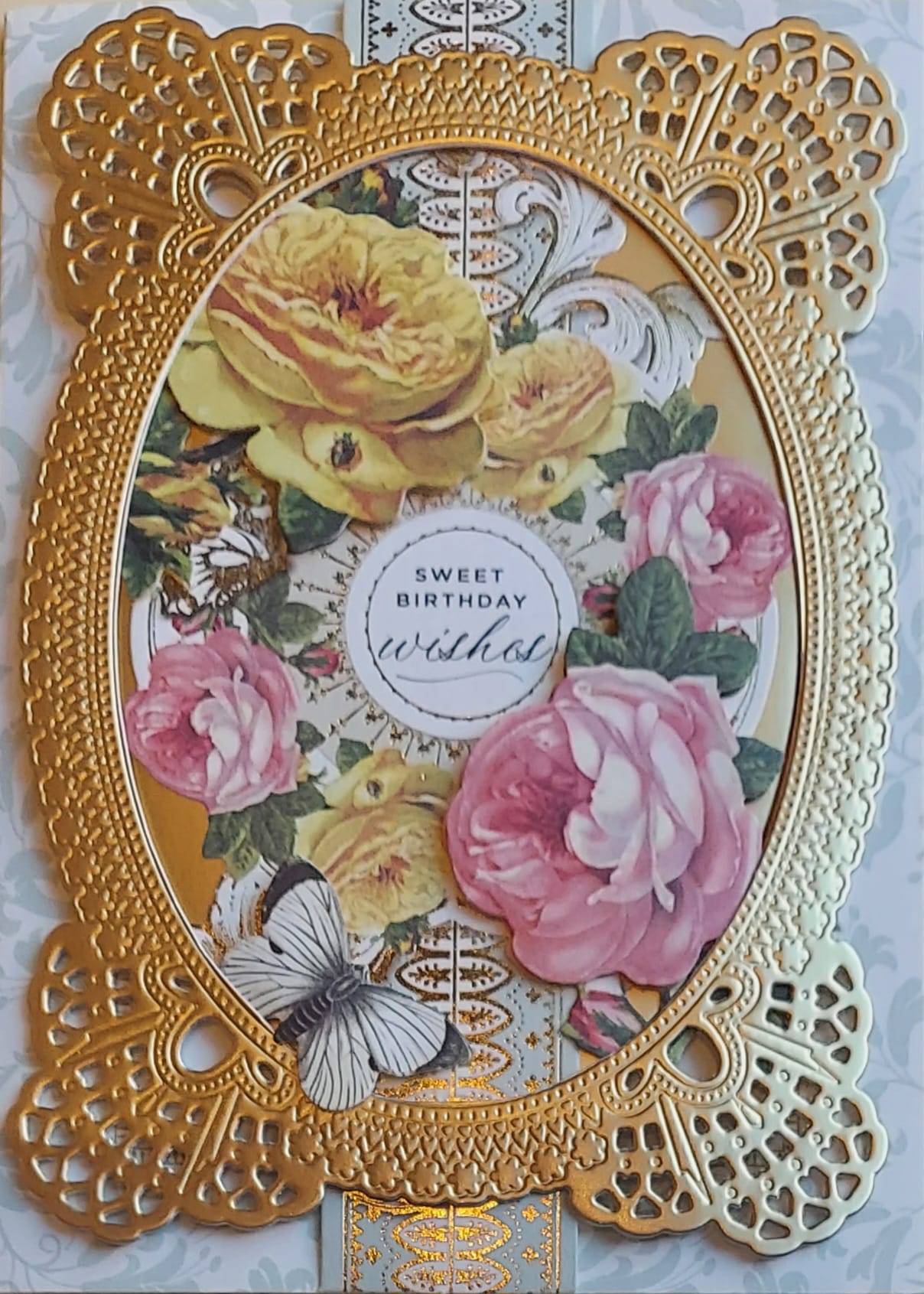 Vickie posted, "Wedding card! Hey Anna, could you make a beautiful set of elegant wedding sentiments and related embellishments? We need more, please!"
Adding to our requests, Vickie!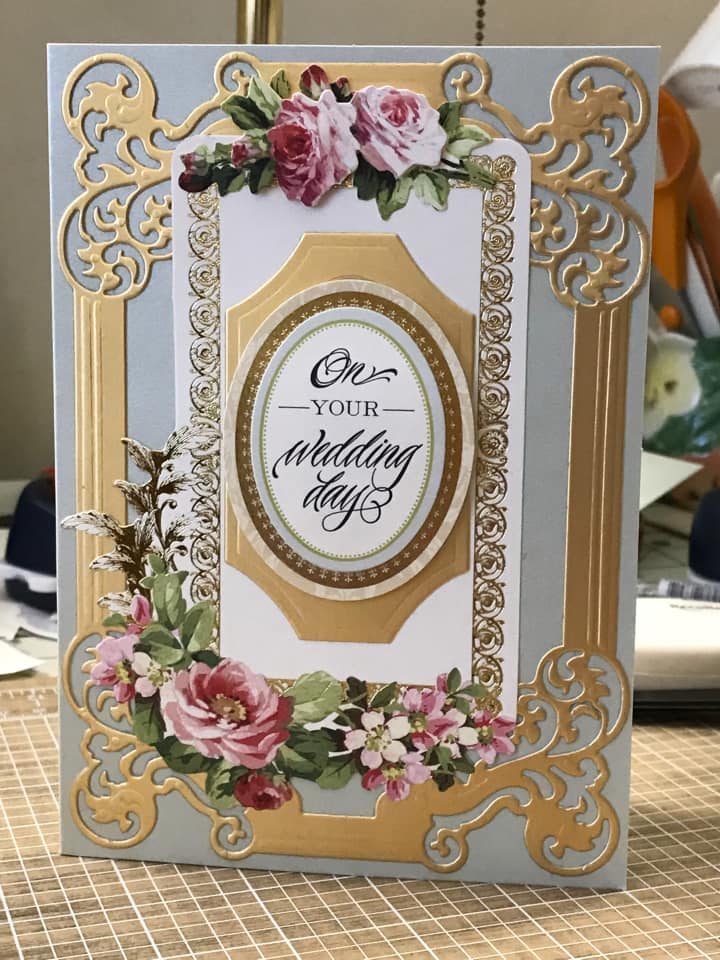 Jane shared, "My favorite the flower cart market place."
Wow, this is so lovely!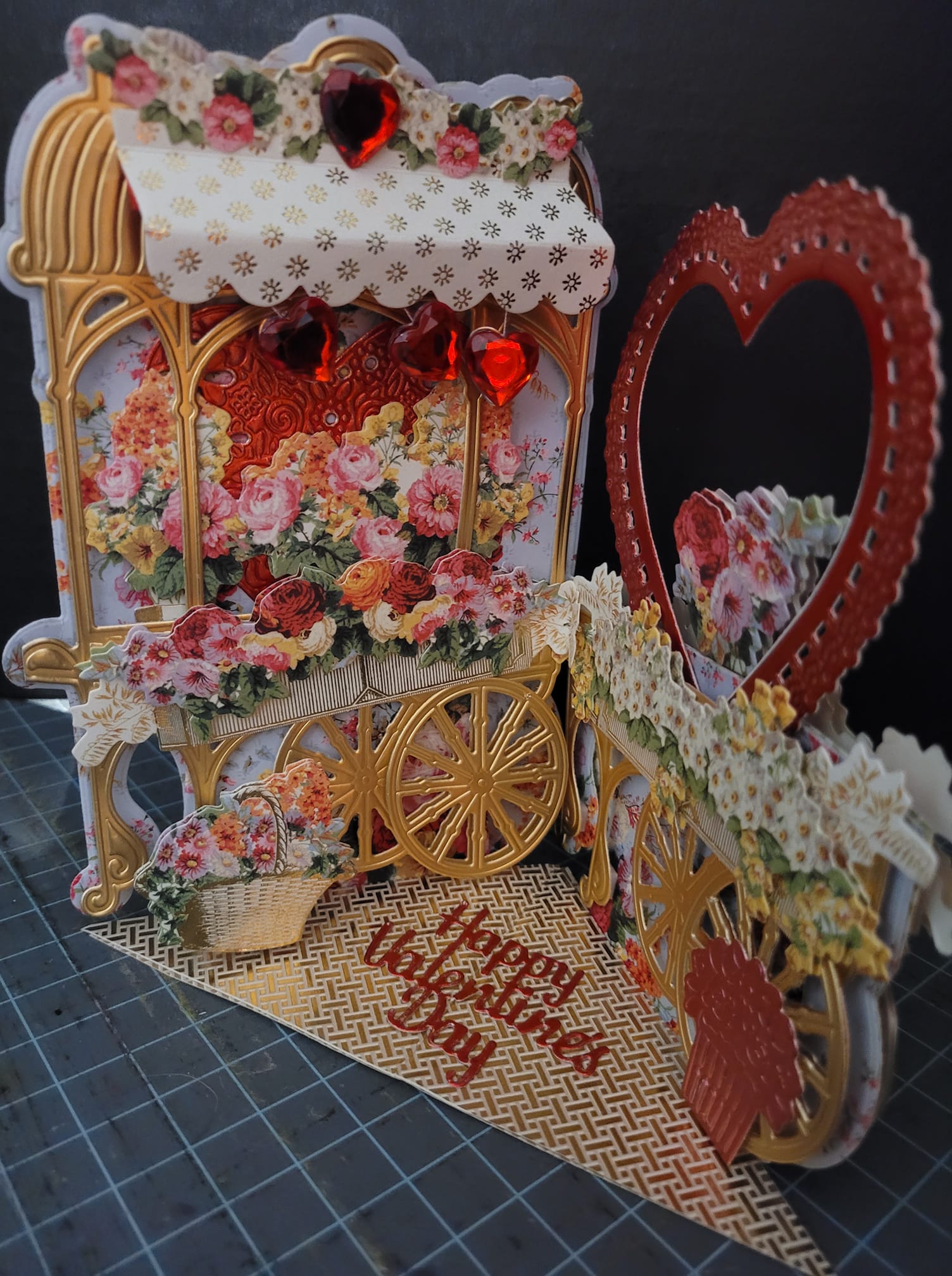 Jenny posted, "I made this valentine for my 4 yr old granddaughter Shea!"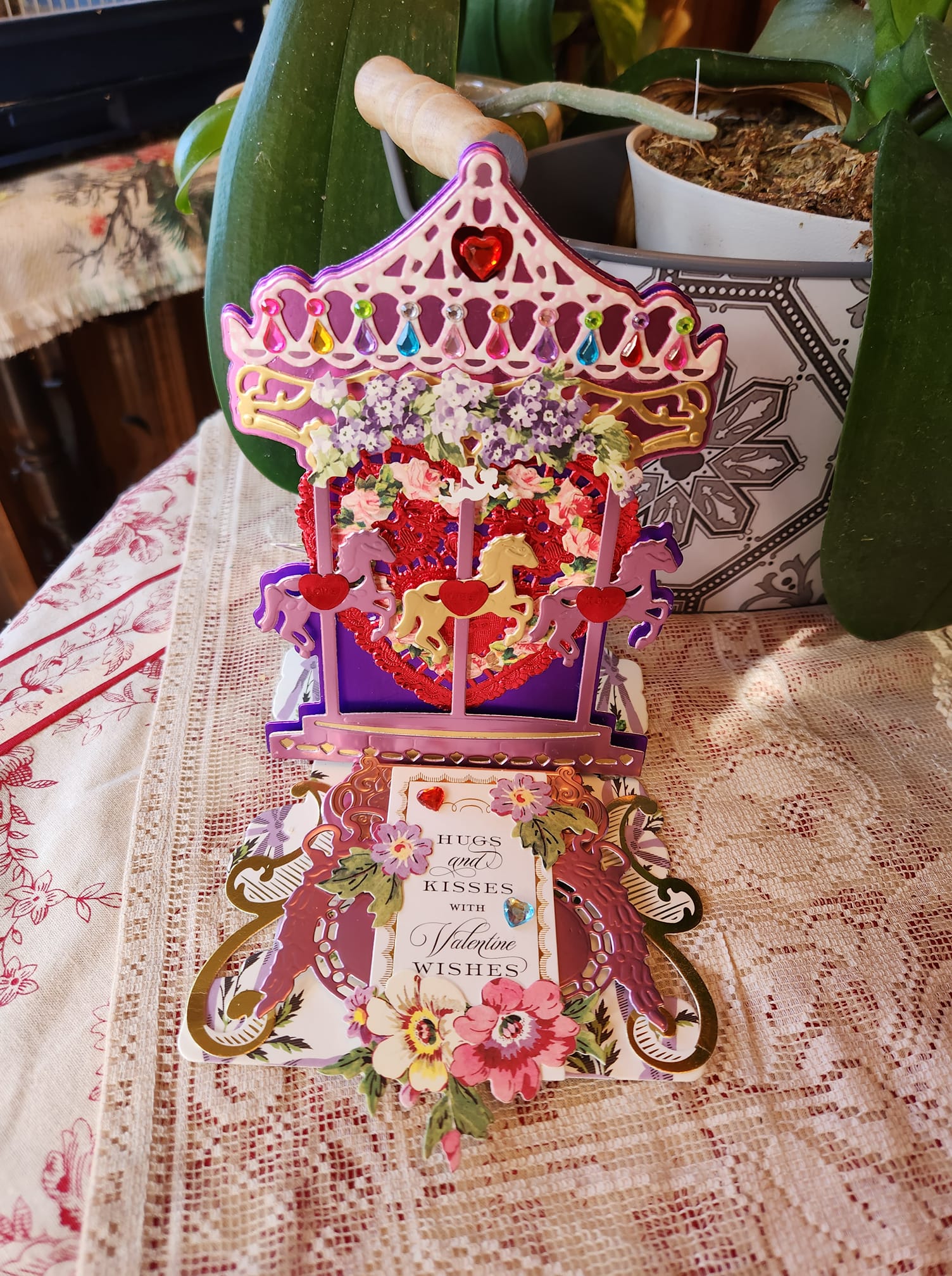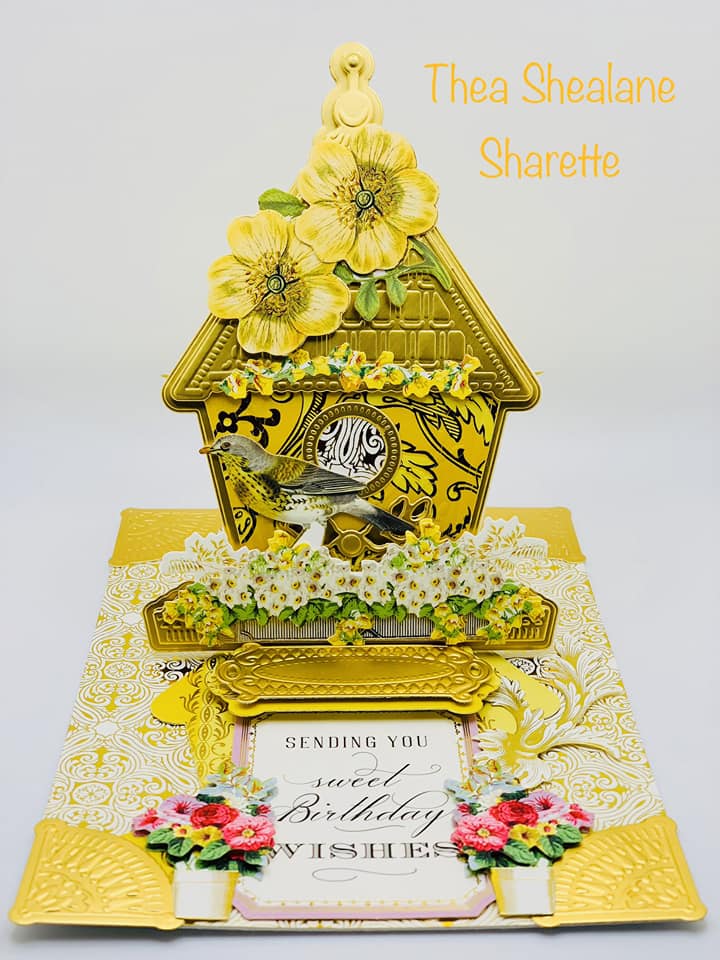 Diane shared, "I have started on Easter cards."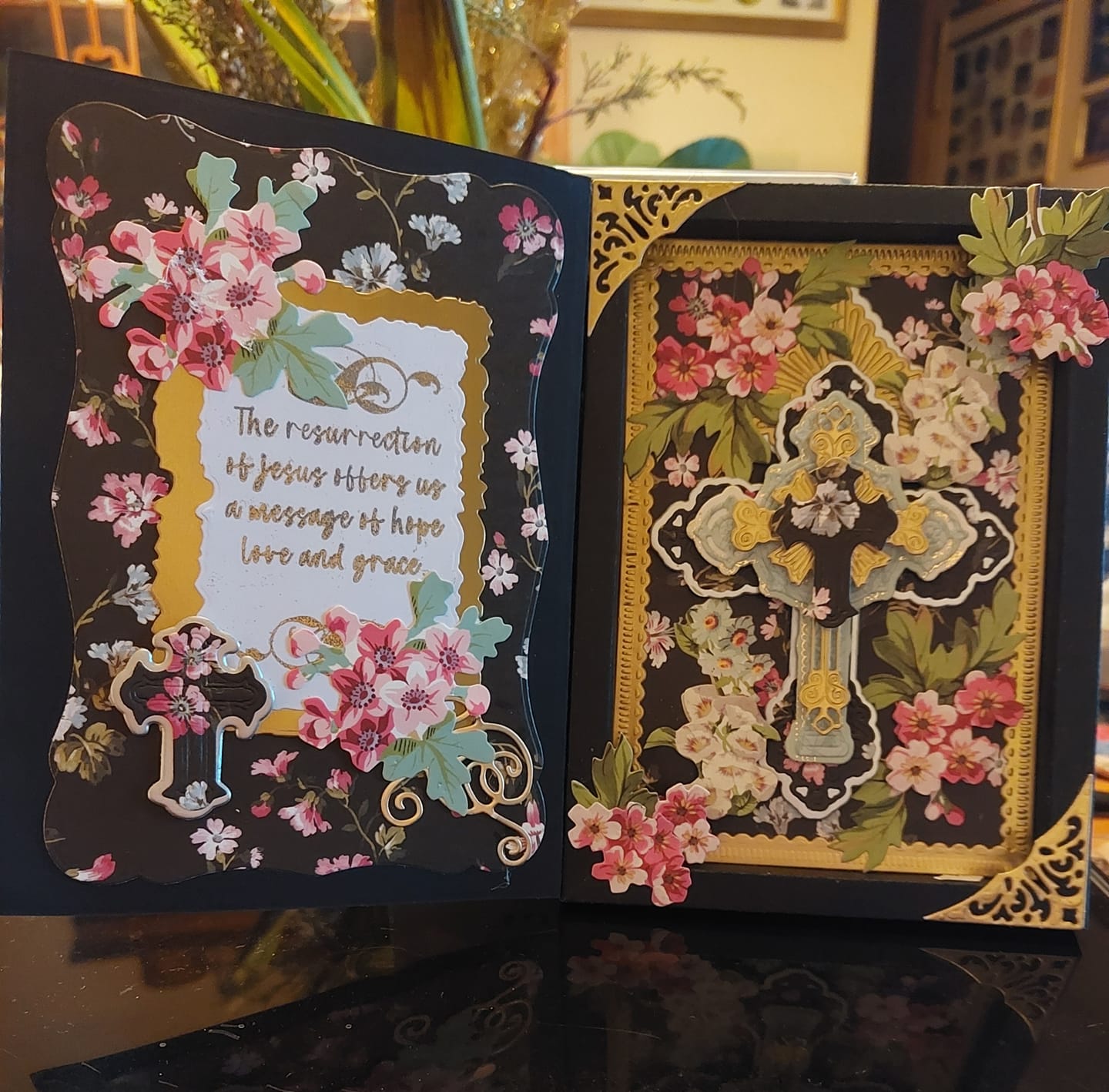 Terry said, "A very sweet senior is getting this card from her favorite furry gentleman, Shakespeare- her sweet companion! Ahhh, the Labors of Love!"
What a cutie!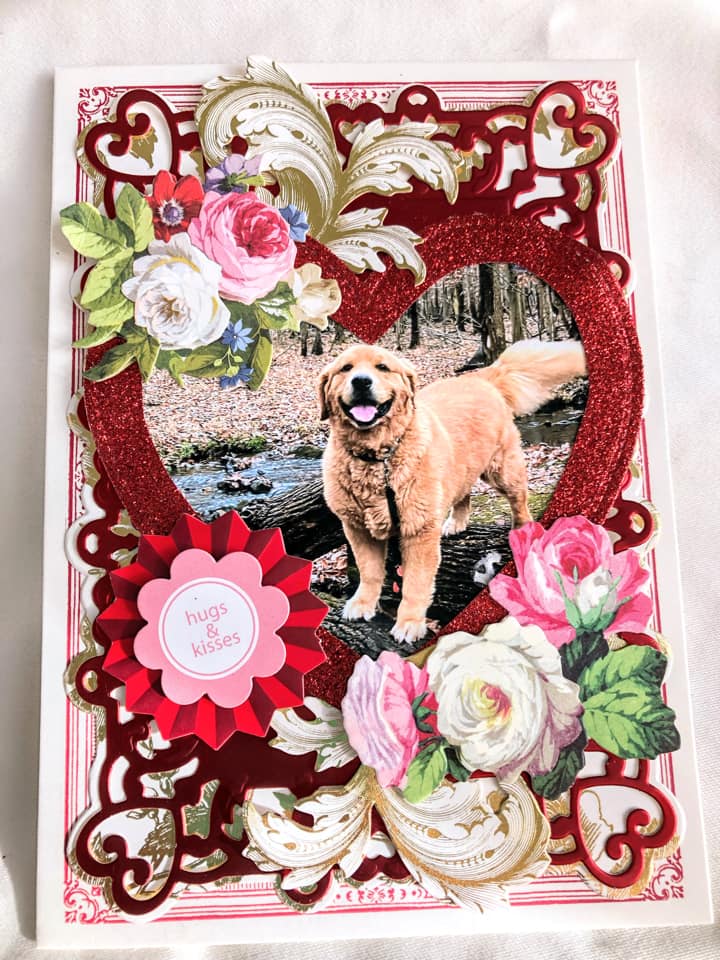 Ellen shared her pretty diorama card.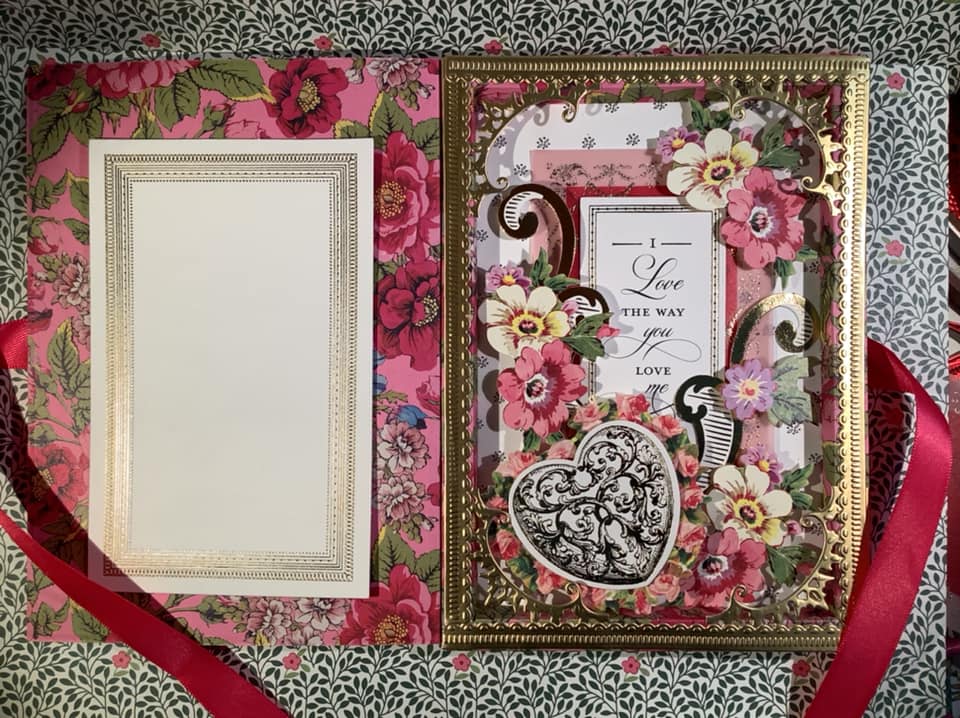 Jenna wrote, "I finally joined AG Membership and I am enjoying all the creativity that Anna shares with her members. I had access to Finishing School via the specialty card kits but I had no idea how much information was available on Charm School and most recently AGTV. Here's some Valentine's Day cards that I gleaned from several classes. Thank you Anna!"
We are so glad that you are enjoying it!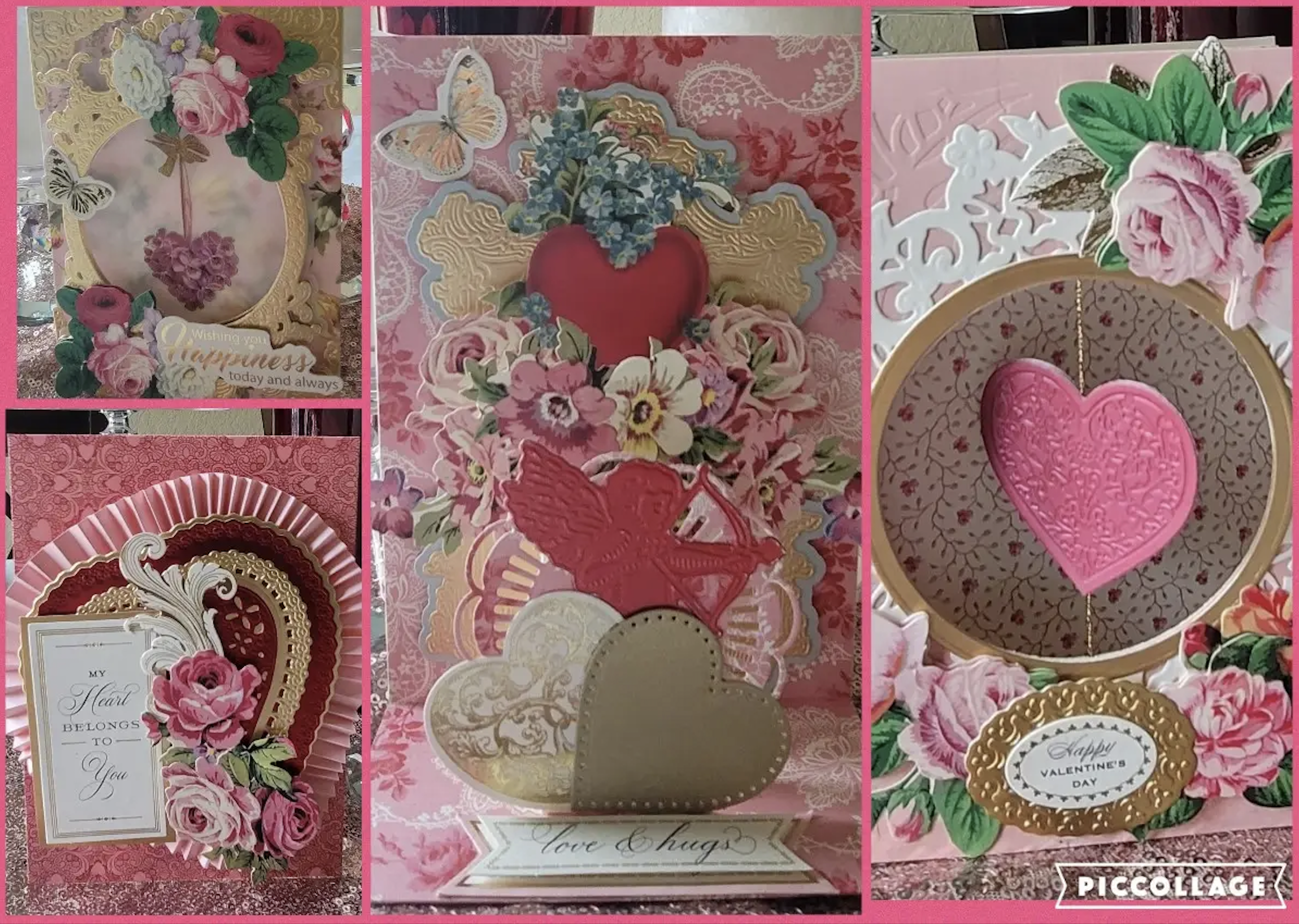 Rochelle posted, "I really liked Anna's new Rocking Valentines cards kit but didn't make my mind up fast enough to buy them. Here are some cards I made with the rocking dies I had from Create 7."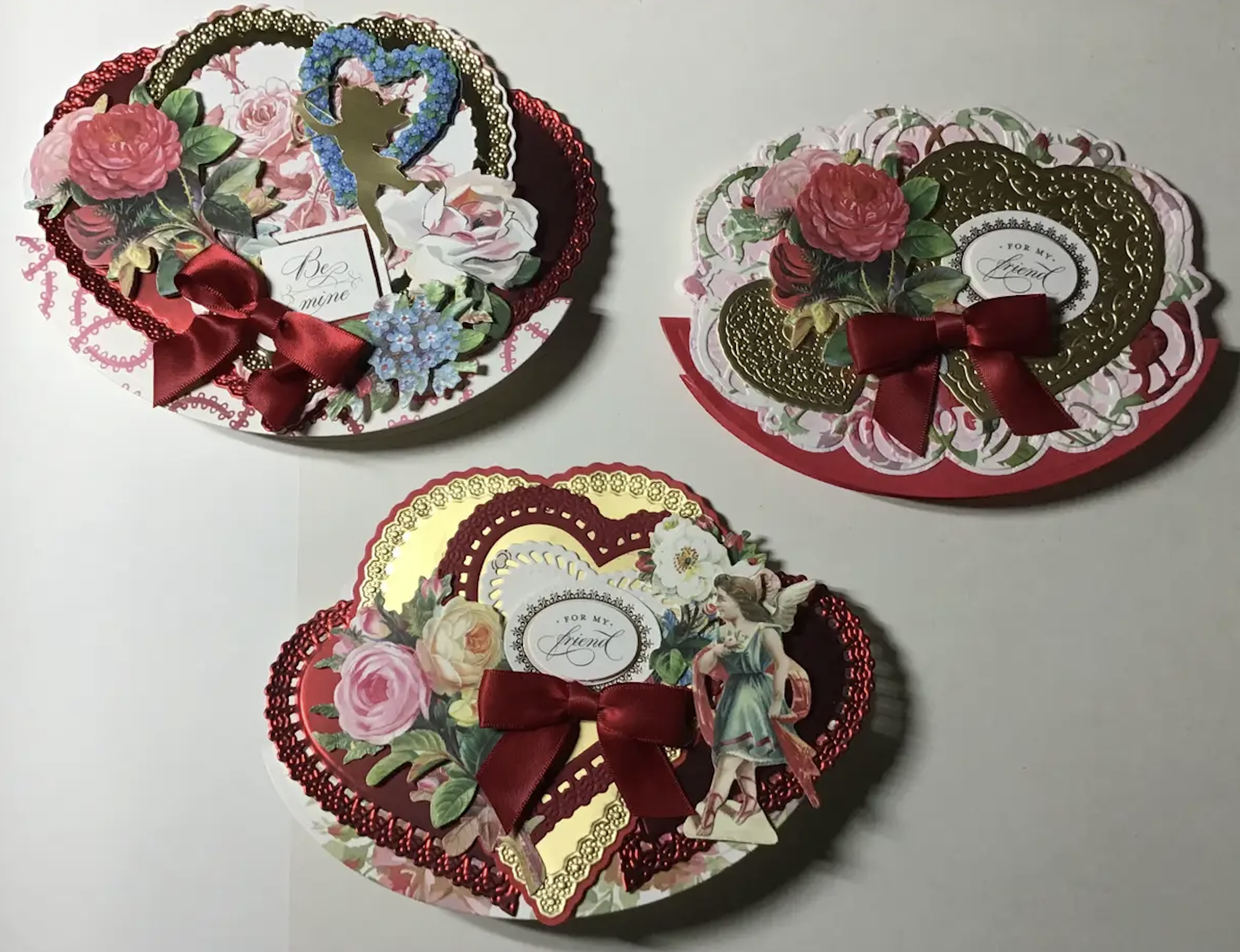 Maureen posted, "Sorry, I'm out of practice with posting photos!"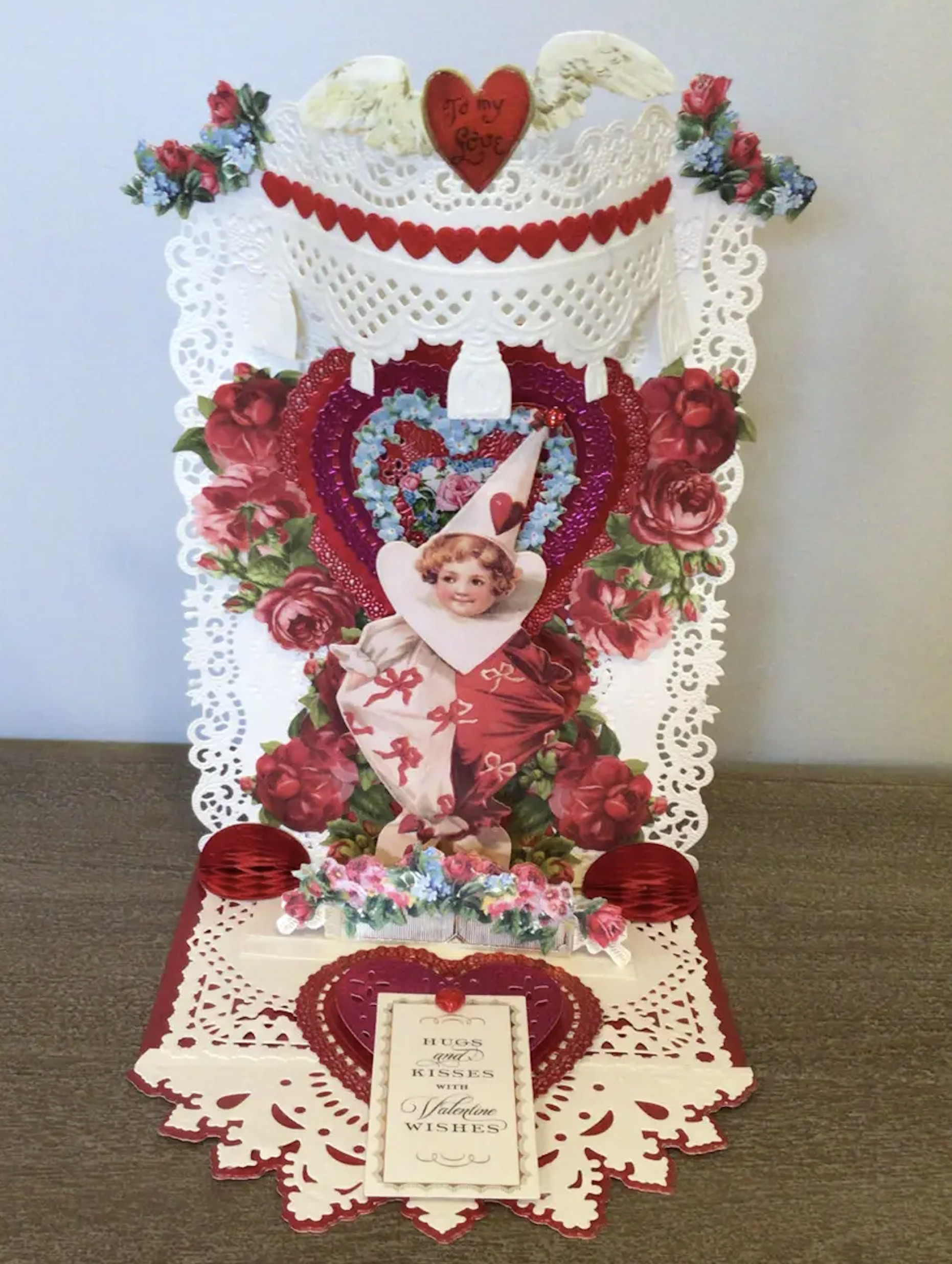 Diane said, "Wishing everyone a day full of love, life and laughter! I hope everyone can enjoy the day!"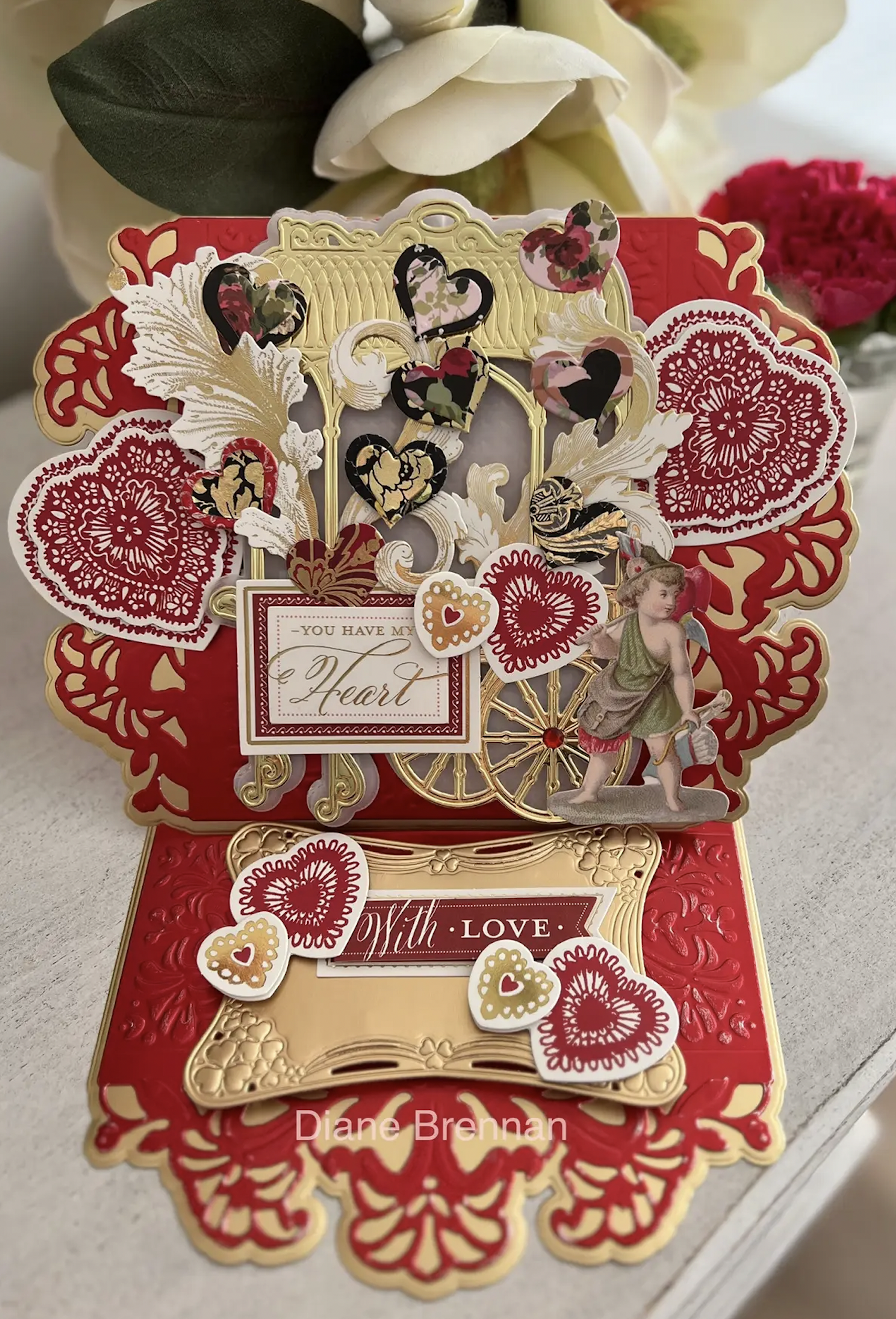 Eve posted, "Received my new Cardcentric compendium dies yesterday. What fortuitous timing, I was working on a new scrapbook layout. These dies are yummy perfection for scrapbook frames."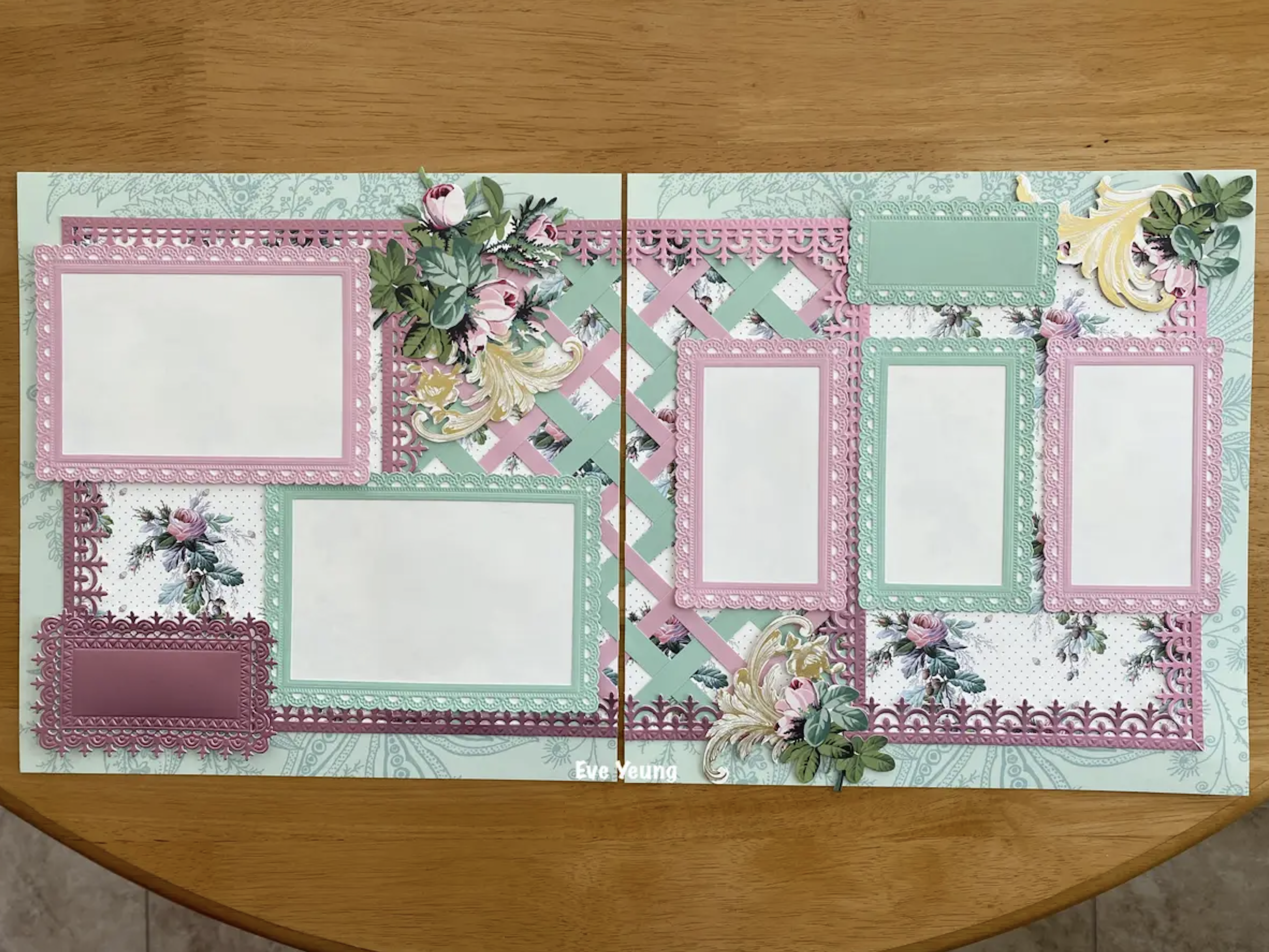 Kaye shared, "I love Anna's card toppers! This is an A2 card made up of a Charming Collage Topper over two colors of vellum and Charlotte paper."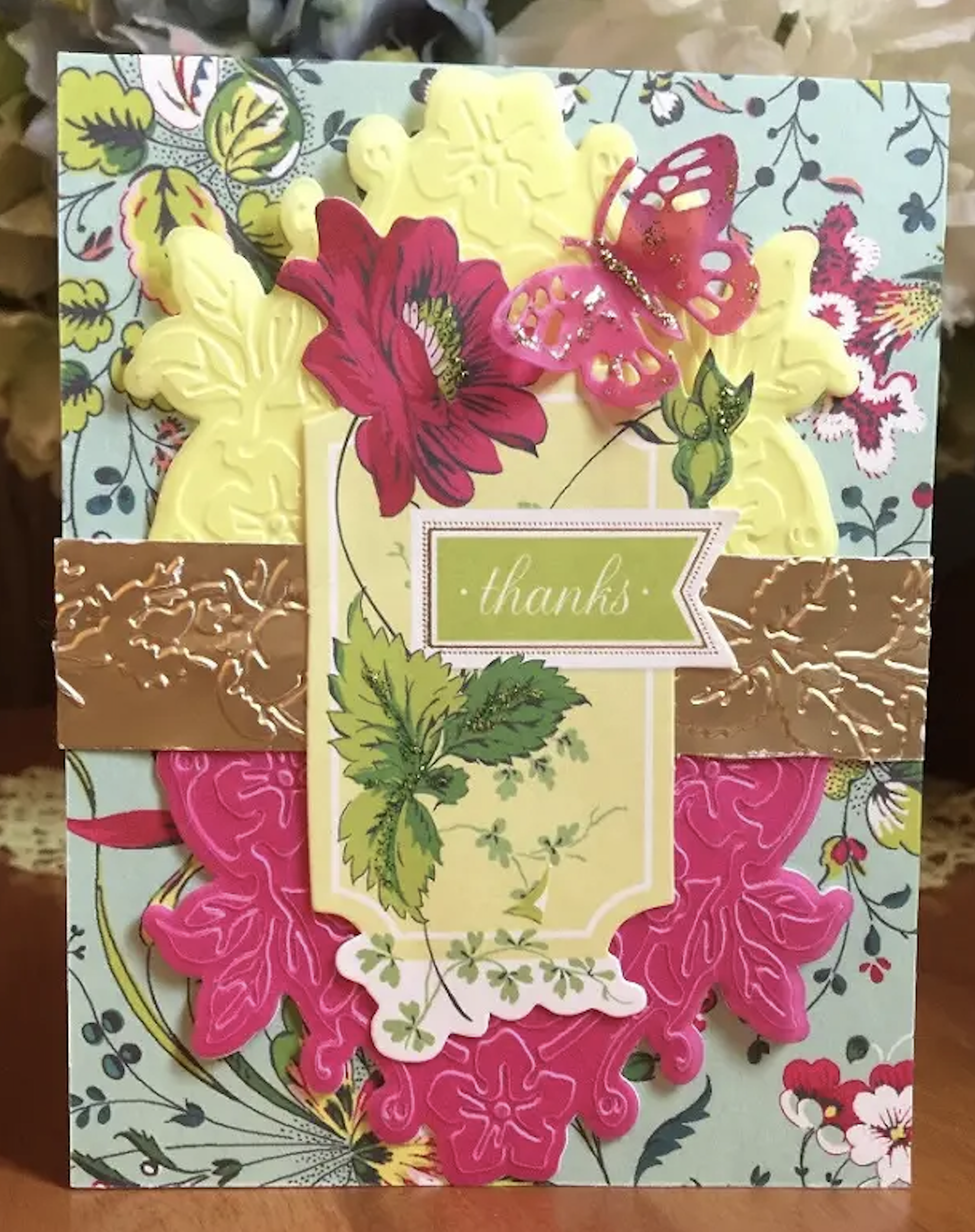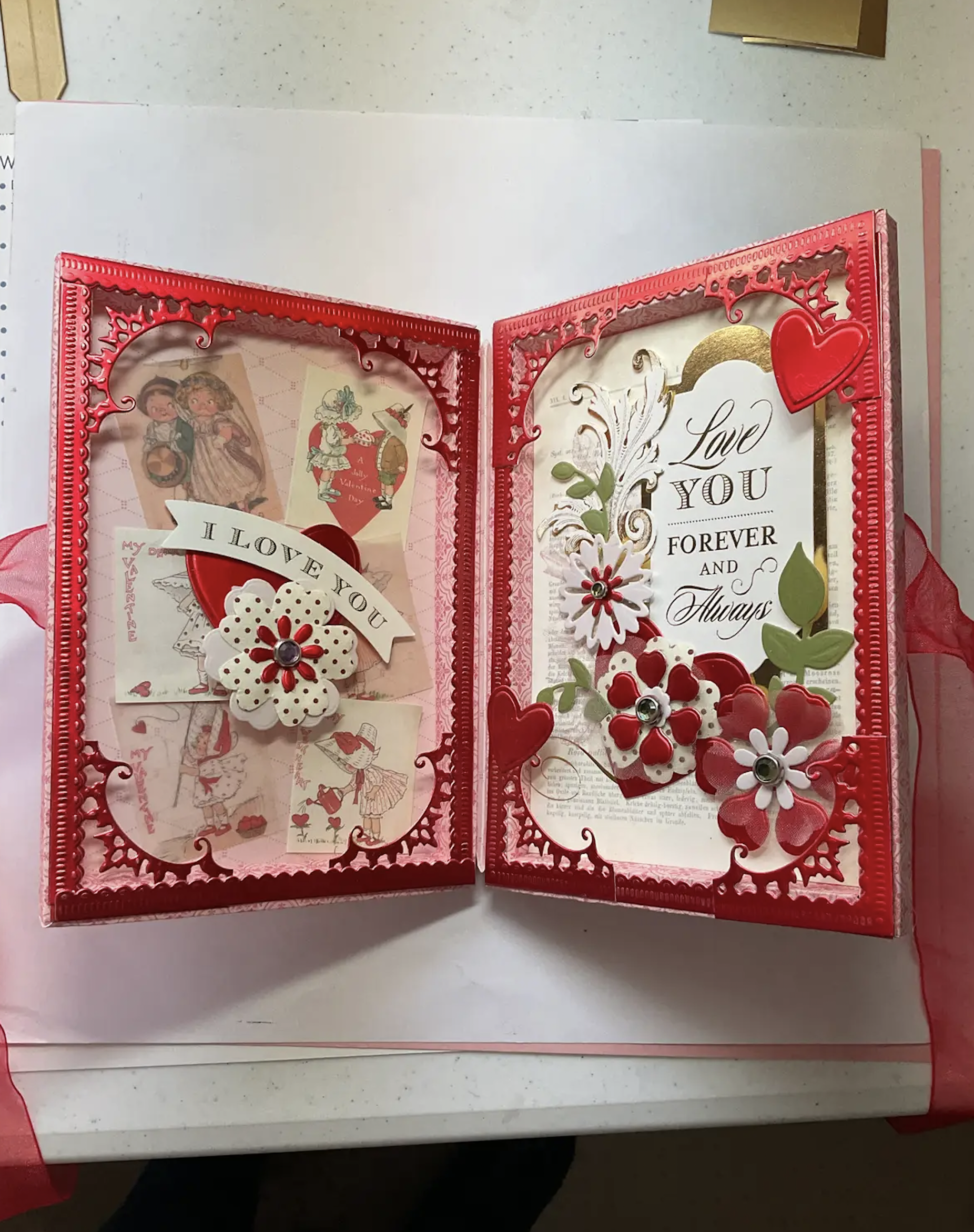 Frankie posted, ""Pucker Up Buttercup". Can't you just hear Anna saying this!😂. While cleaning up my craft room yesterday, I came across my flower cart prototype and didn't want to just through it away and as I was taking it apart it started looking like a booth to me so I stopped cleaning and started working on a quick kissing booth card. I used the flower cart supplies. I just scaled things down for the booth size. The card is A2 size but with the balloons it probably would have to go in a bigger envelope for mailing."
Too cute!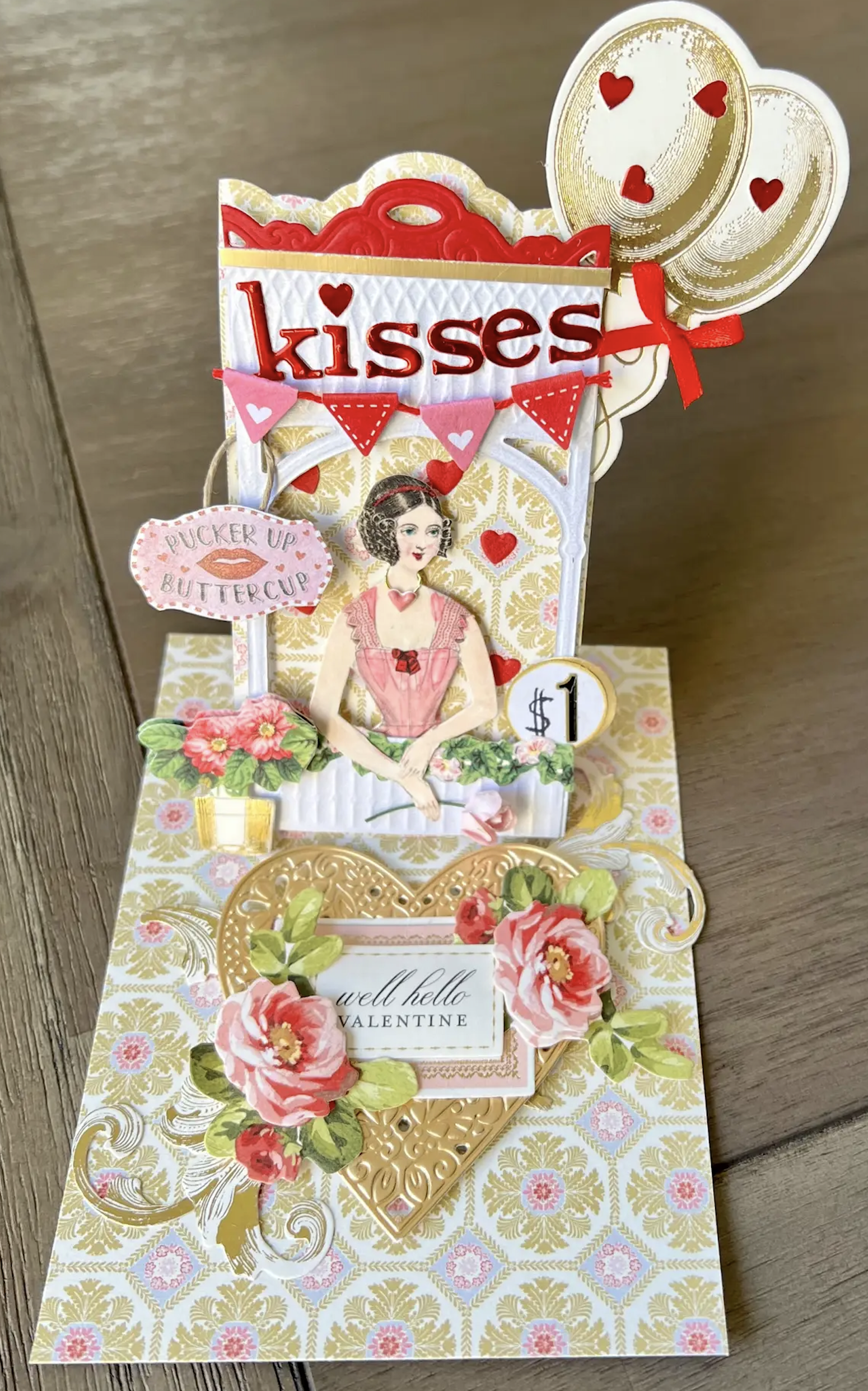 Sharon said, "This is my first time using the Flower Cart kit. My husband and I are planning our first trip to Paris later this year so this is the card I made him for his birthday."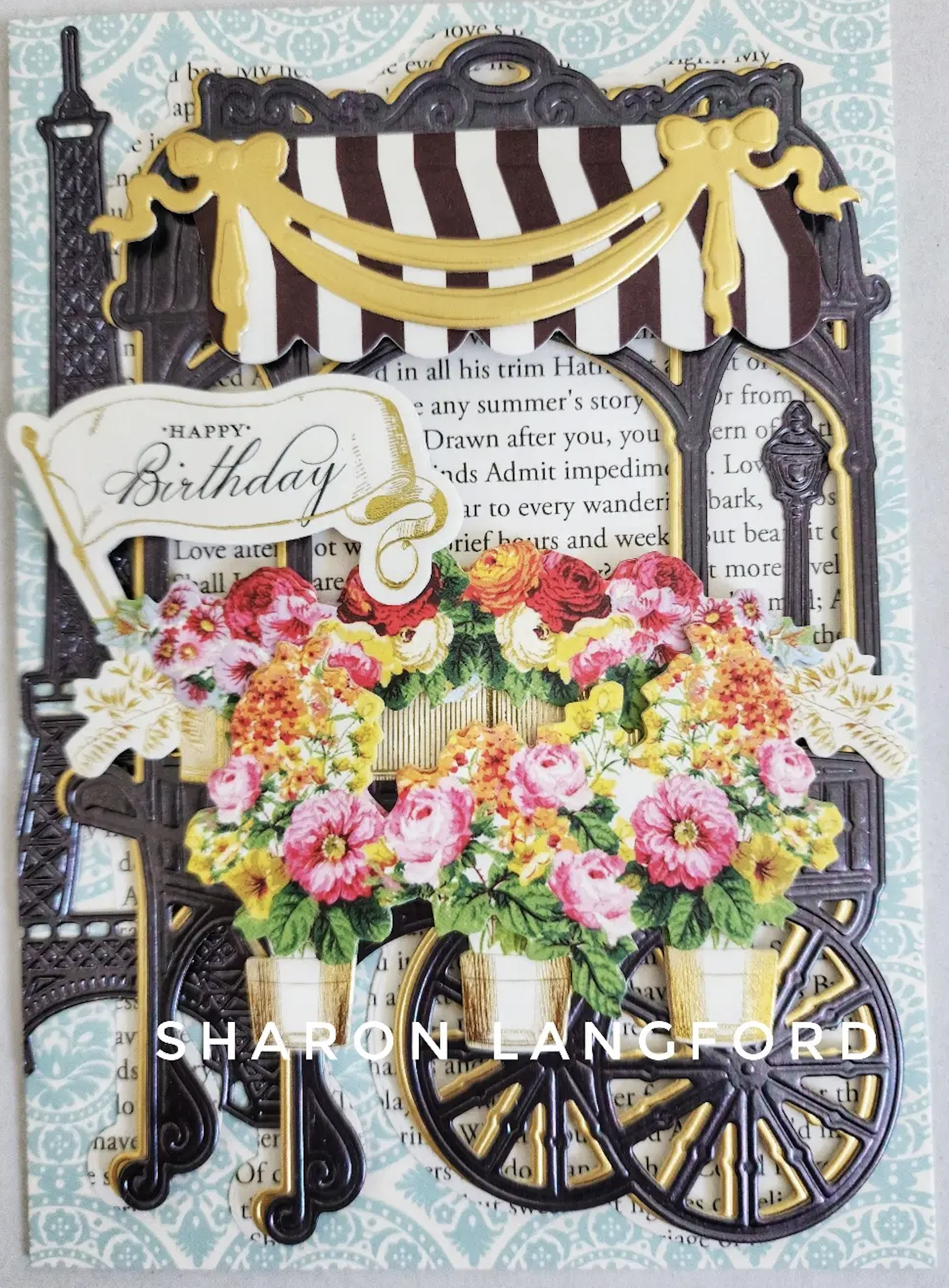 Thank you all for sharing your amazing projects with us this week. We hope that you had a wonderful Valentine's Day, and look forward to seeing what you make for St. Patrick's Day and Easter! Post your projects for your chance to be featured! Join us on
AGTV
Tuesday for our amazing Finishing School Live with the Flower Cart Finishing School Craft Box.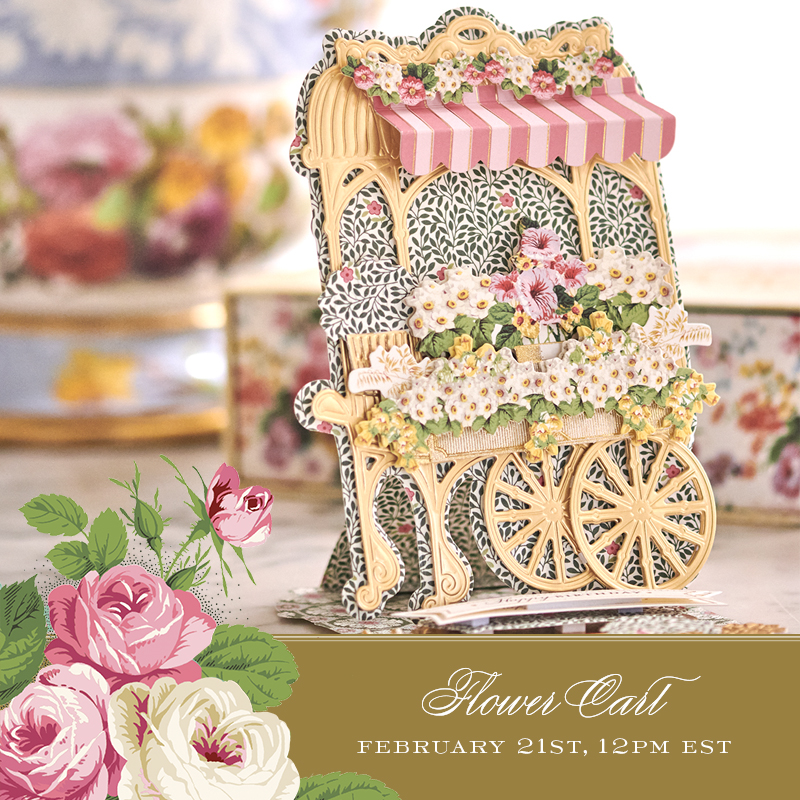 Bye for now,
Anna