Hello crafters,
What a week of crafting it has been already! Thank you all for joining us during our HSN shows this week. We had a wonderful Falloween event, but the fun continues! The Simply Rocking Card Making Kit is currently the Weekly Deal Drop; get yours here! In addition, the full Anna Griffin assortment including online will be on sale on HSN.com through August 27th and $7.50 ships your cart (it resets each day).
We found so many incredible projects posted on our social media channels that we couldn't help but share with you today. Seeing your crafts is so inspiring. Come see everything from Halloween cards to Christmas and more.
Mary Beth posted, "The vellum toppers are perfect for "semi" spooky Halloween!"
Perfect fall card, Mary Beth!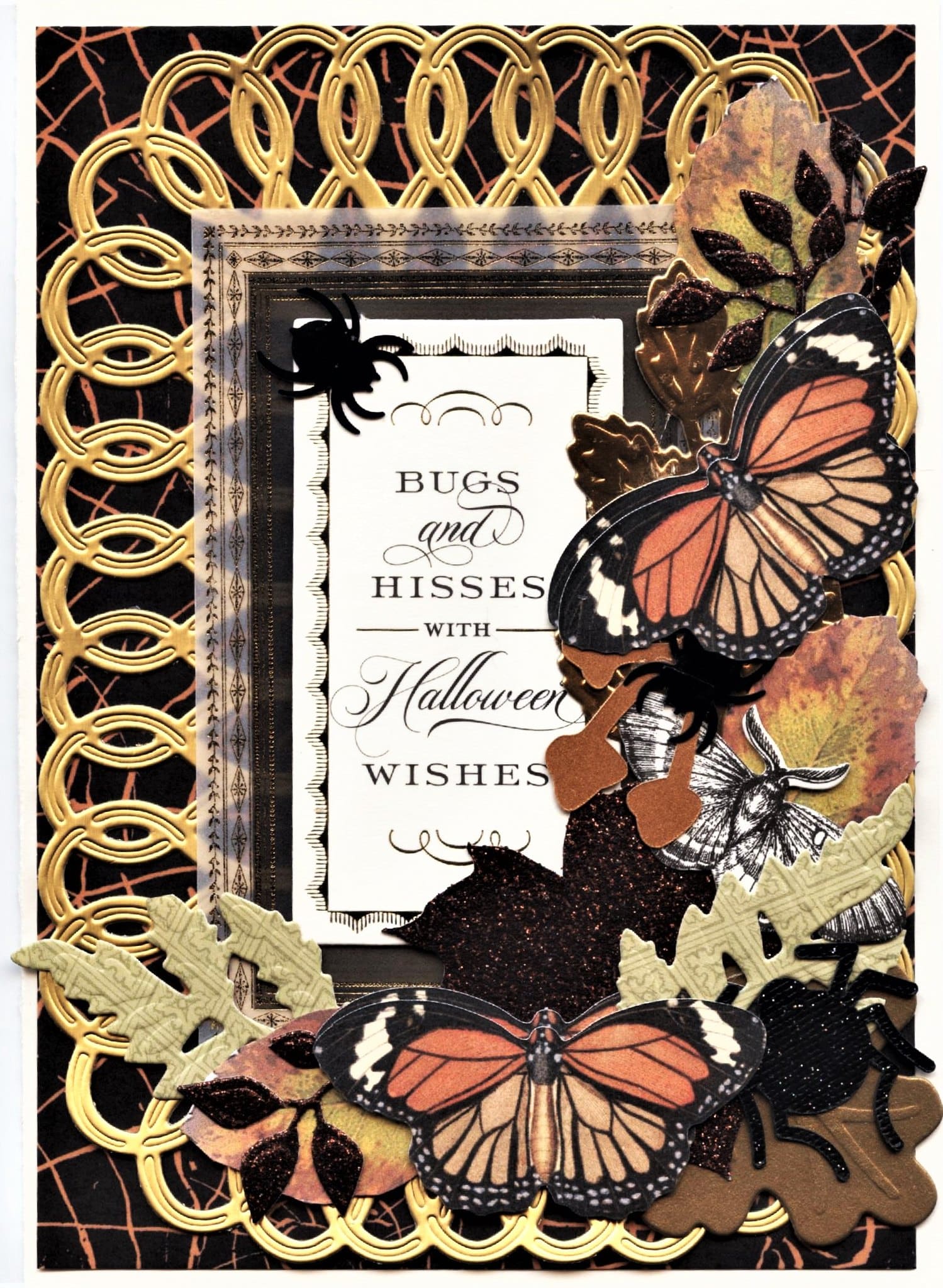 Nicole said, "
Happy Sweet Sunday! My favorite day of the week! I'm so blessed to have so many crafty friends & to have so many beautiful AG items to create with. This card is an expression of that joy!"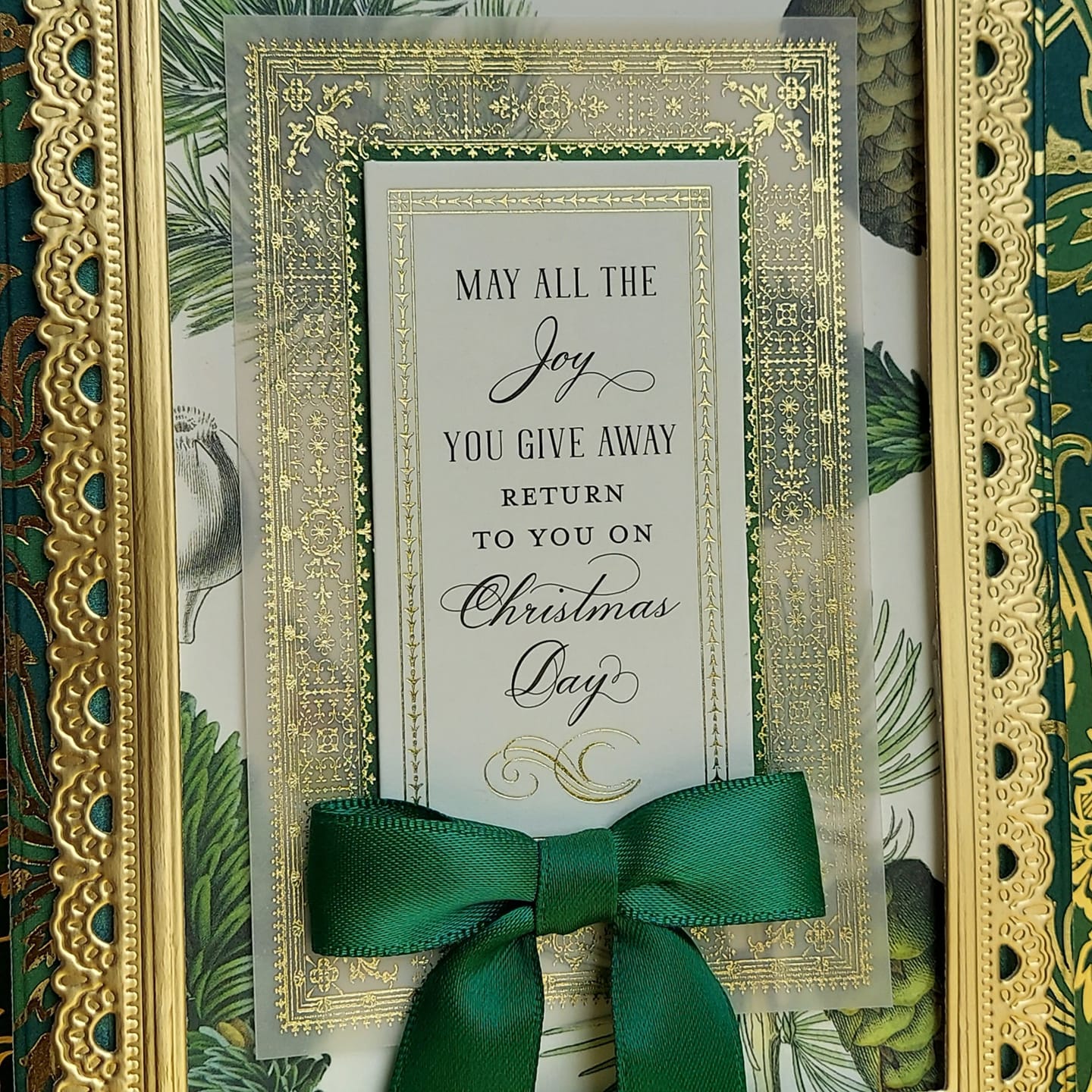 Gay Lynn shared, "
Making a card can be a way to quietly express sympathy and support."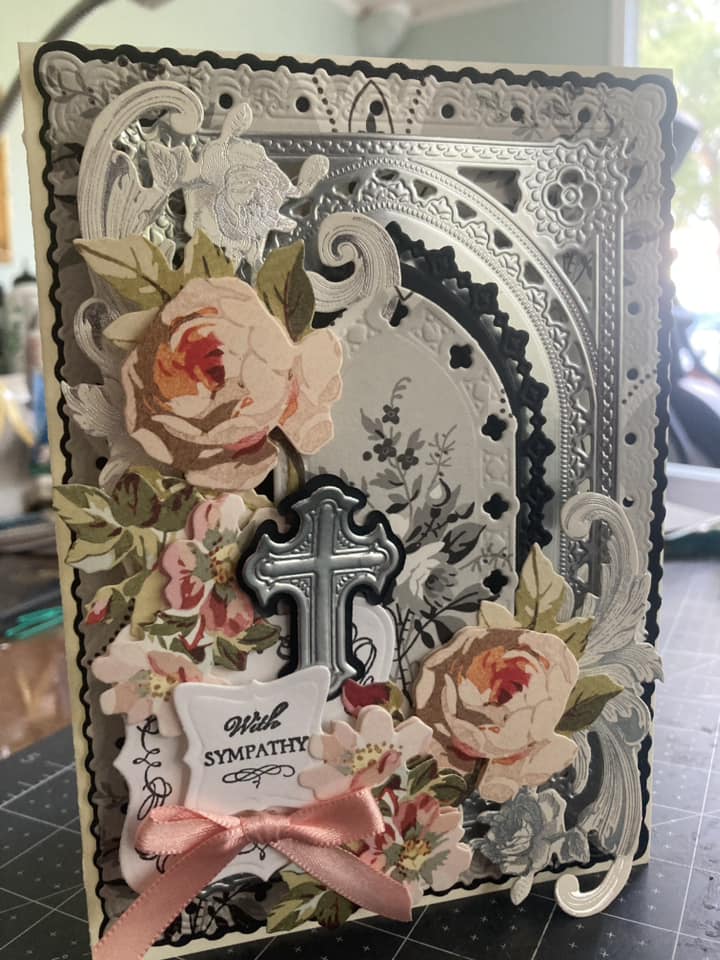 Arlene wrote, "
Continued on this week with my Halloween Fest- Used Anna's Easel Frame die and
3D Haunted House Dies
."
If you've got it, haunt it. What a fun Halloween card!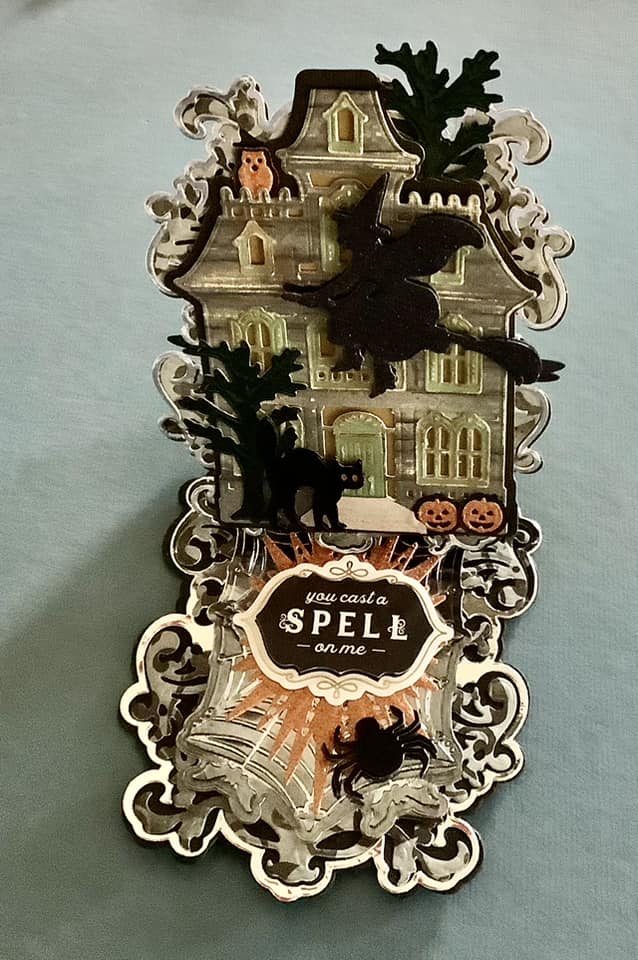 Valerie said, "
So glad I needed a pretty birthday card for a friend. Since I just bought the
3D Mini Cake dies
from a recent AGTV Live I just had to use them!"
They really are so fun to use!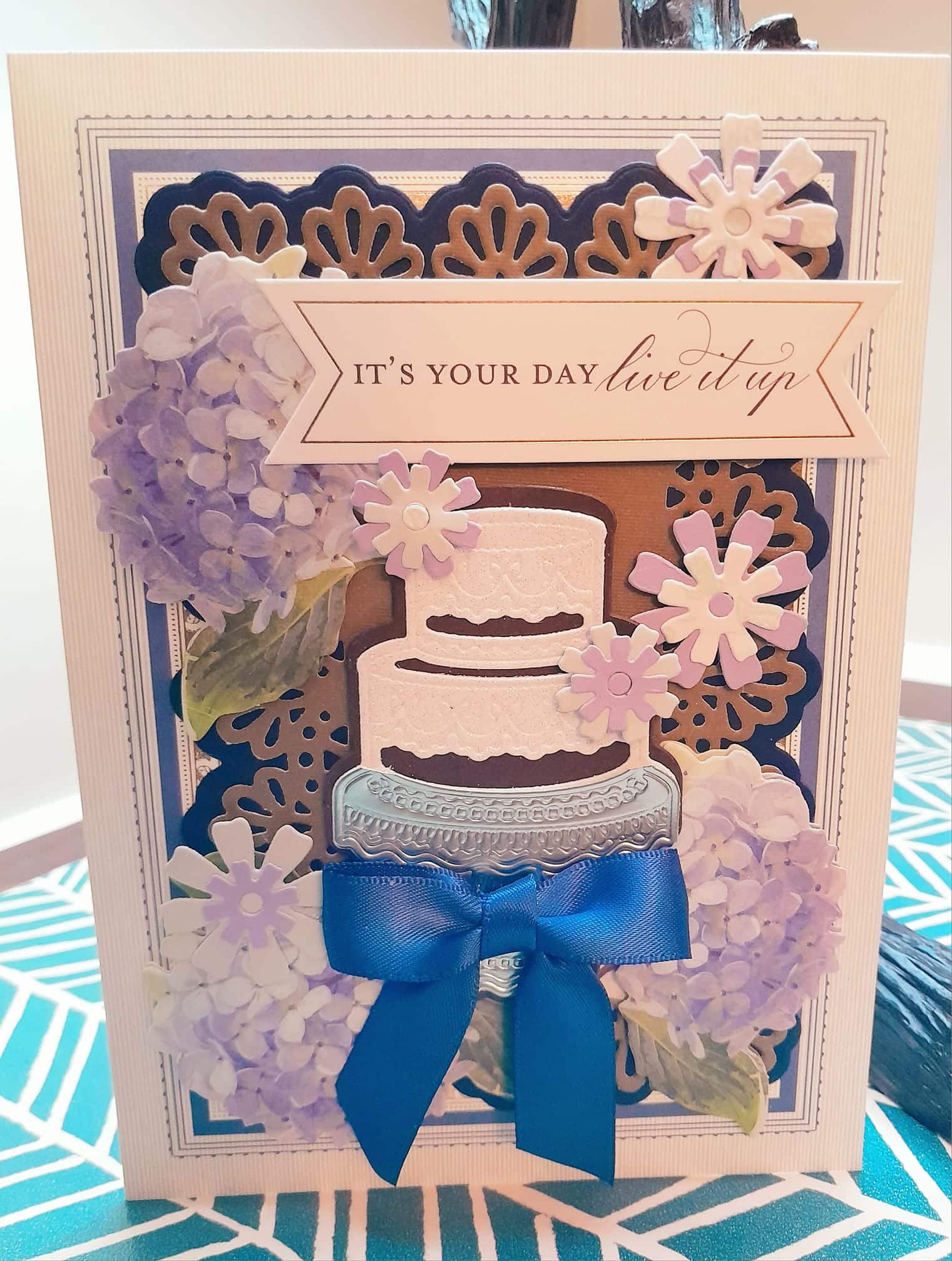 Lu wrote, "
I had almost forgotten about the
Border Stickers
until they went on sale. Love them!"
Gorgeous!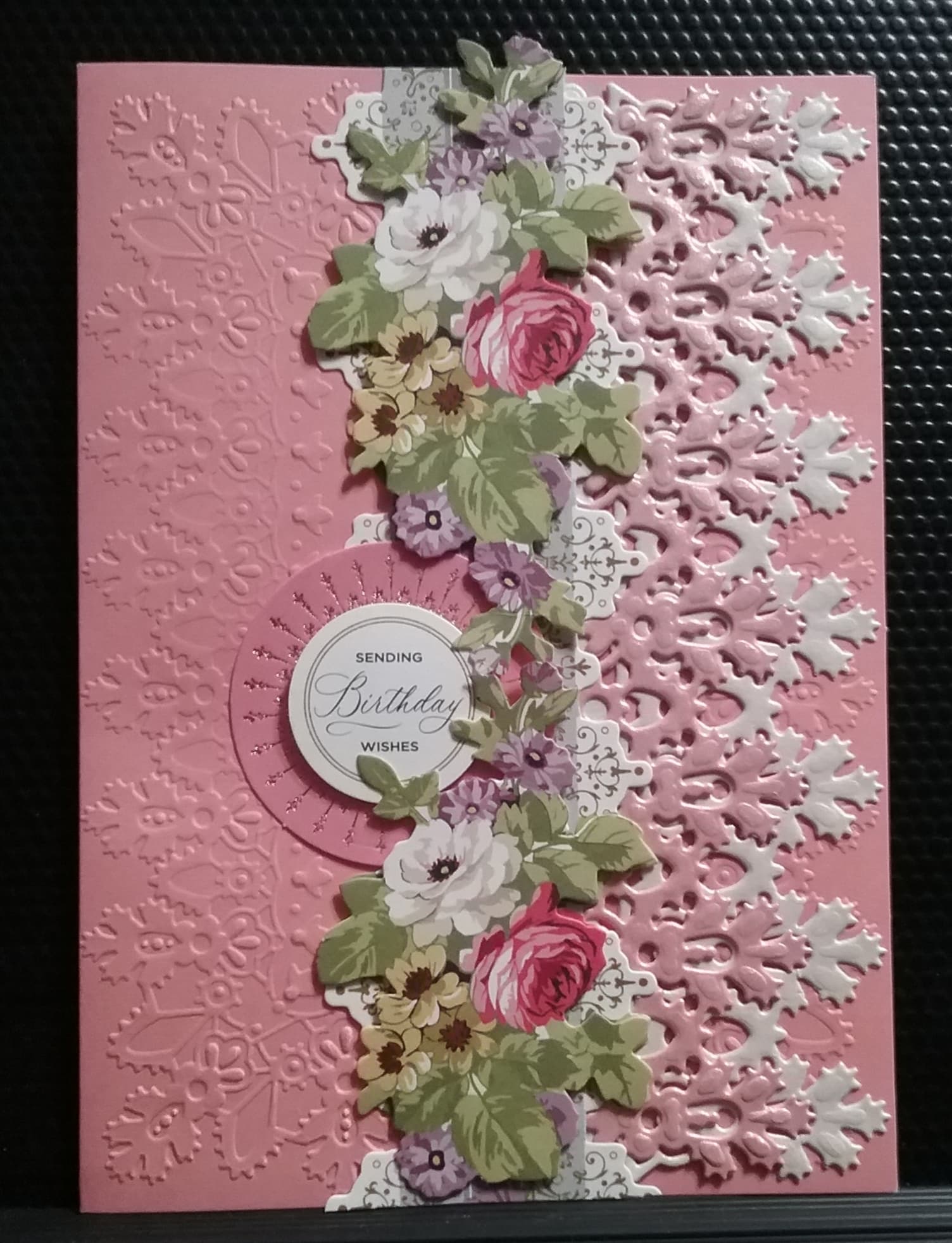 Veronica wrote, "The Wishing Well projects are so beautiful."
You have been making some really great wishing wells; thank you for sharing!
Thea
The fall and spooky vibes have been such a breath of fresh air! Here's my spooky card using the
flower shop die set
and all AG accents. The black cardstock is the icing on the cake with this card.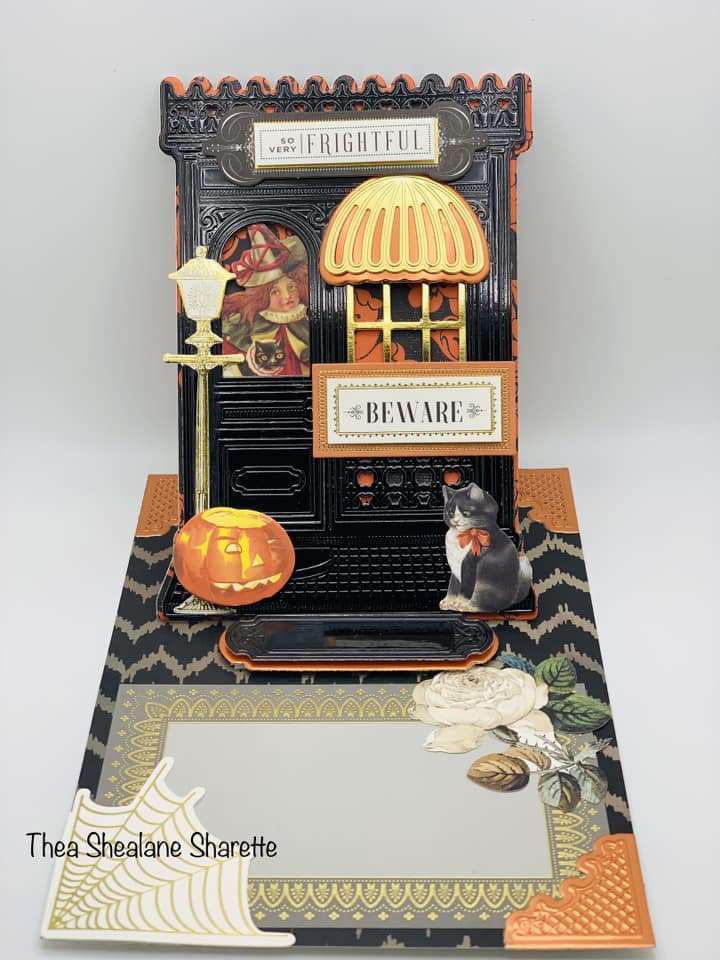 Heidi said, "
Made this with what I had with me. This was for hubby as we celebrated our 21st wedding anniversary Thursday. We did get married under the
arch
and it was outdoors; the card base was perfect as there were trees and flowers around us."
Happy anniversary!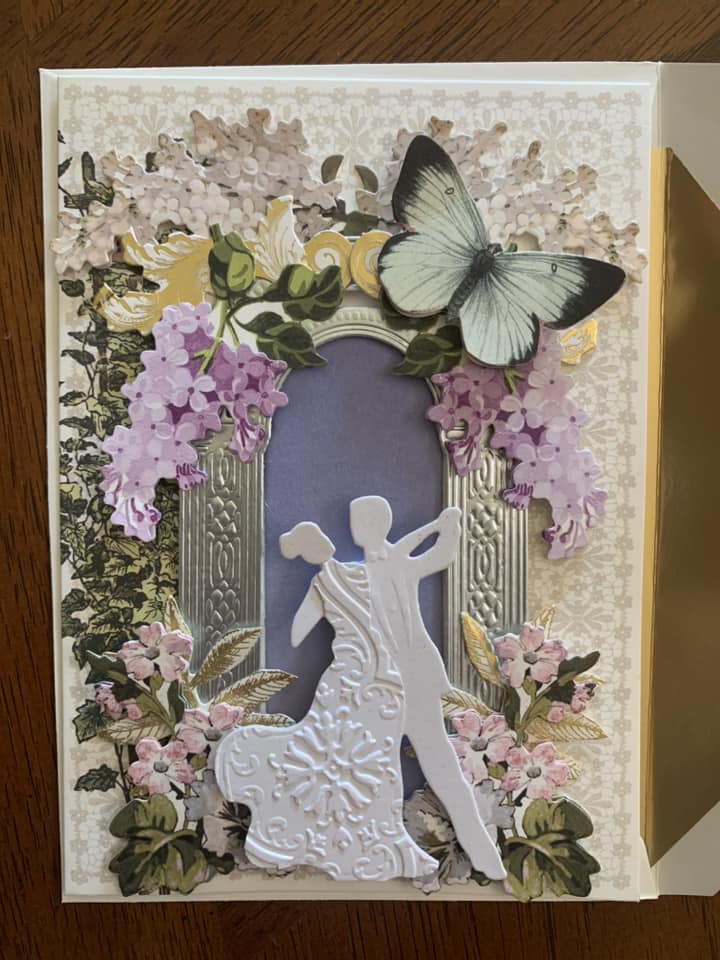 Lorri
Week posted, "34, I love the new Present Easel Die."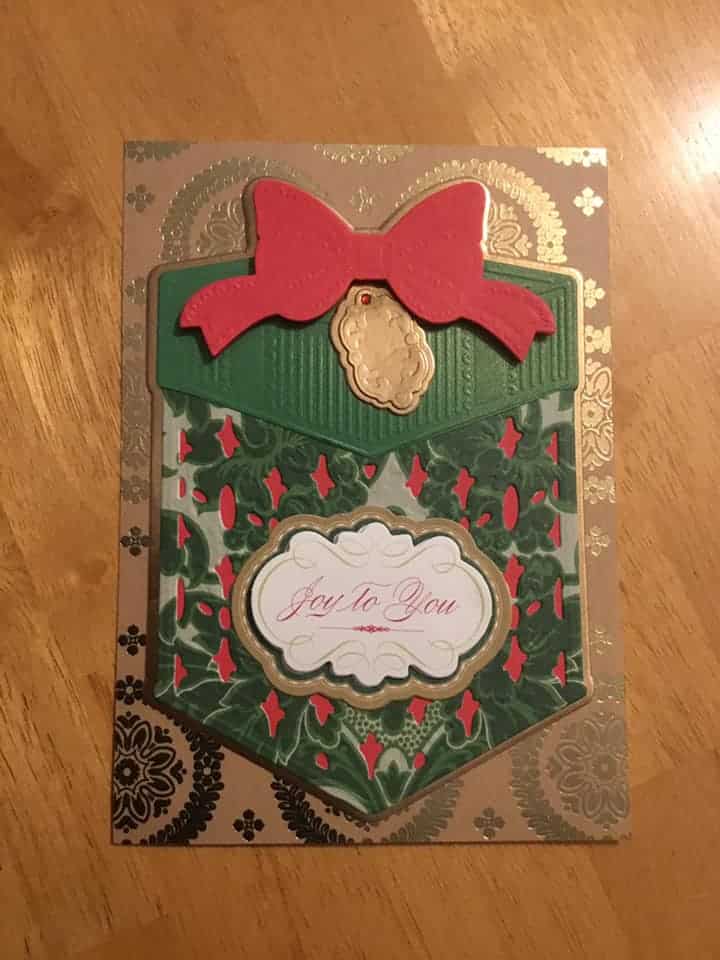 Laura shared, "
Good afternoon my Sunday Share friends! I am working to meet my goal of completing my Christmas cards by October. This Christmas topper and background is from Anna's
last year's Christmas Box
."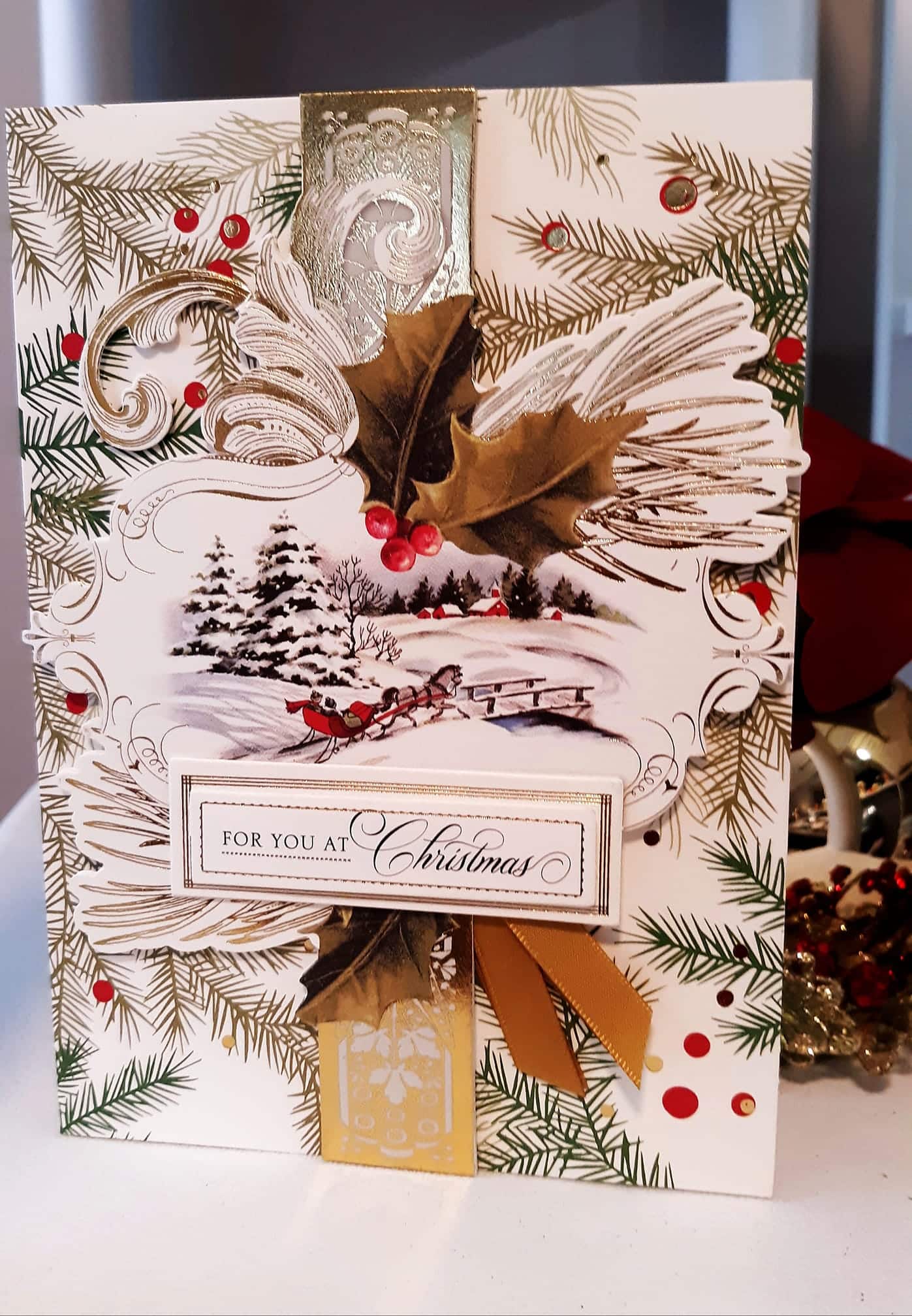 Doreen posted, "
Made all 12 of the Simply Friendship Card Making Kit."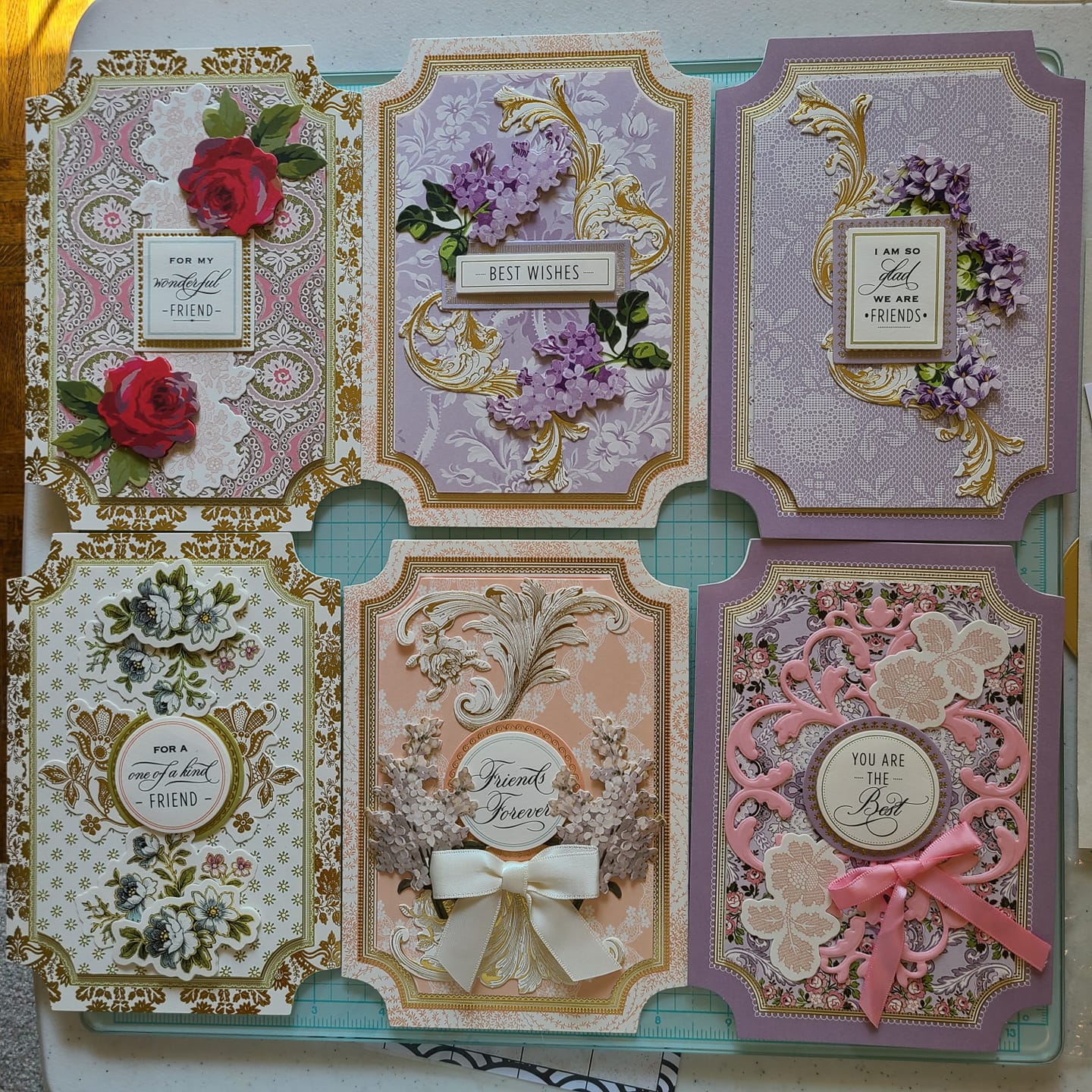 Sally said, "
I call this card "Classic Anna"."
Jo Ann Sinclair shared her pretty easel card.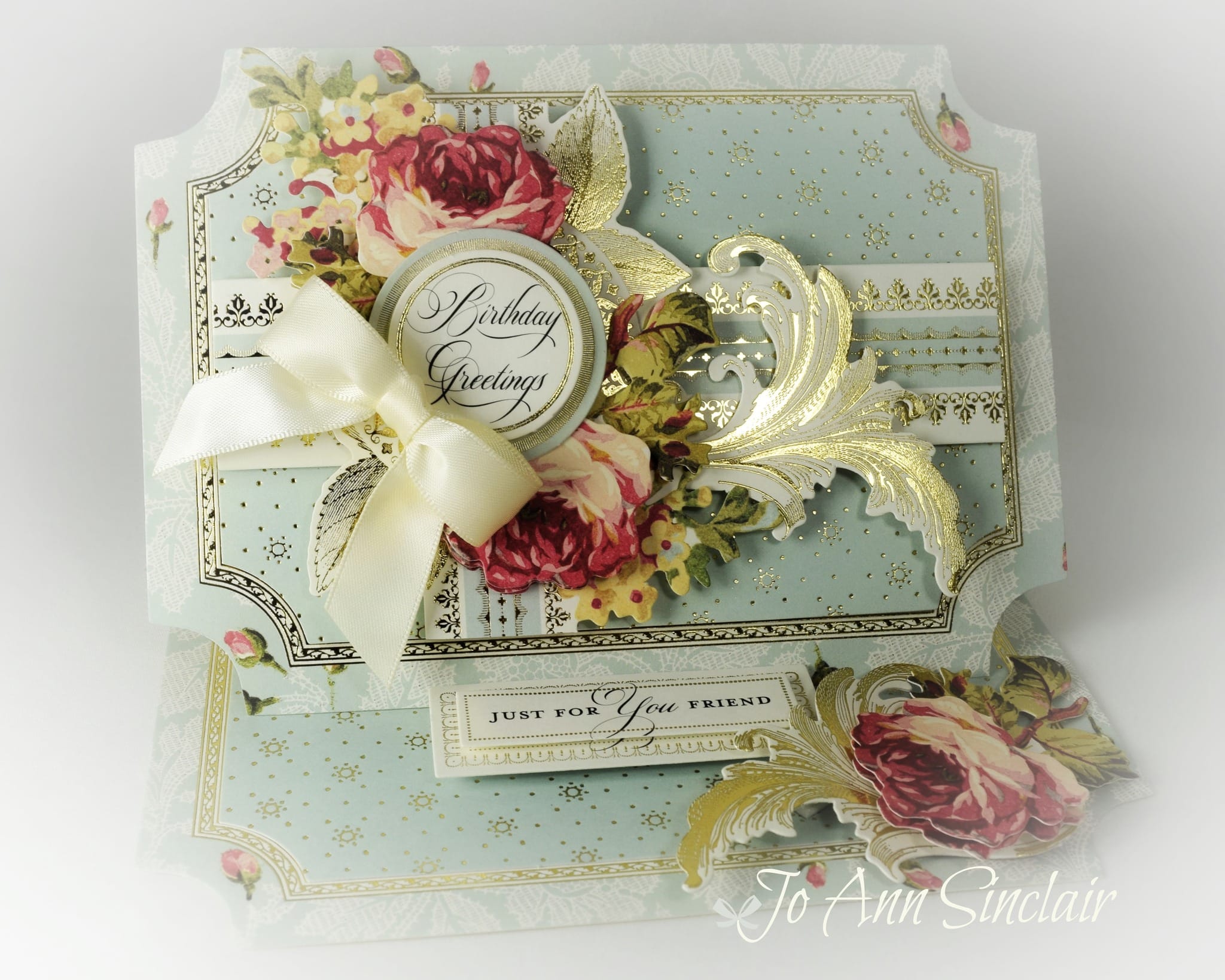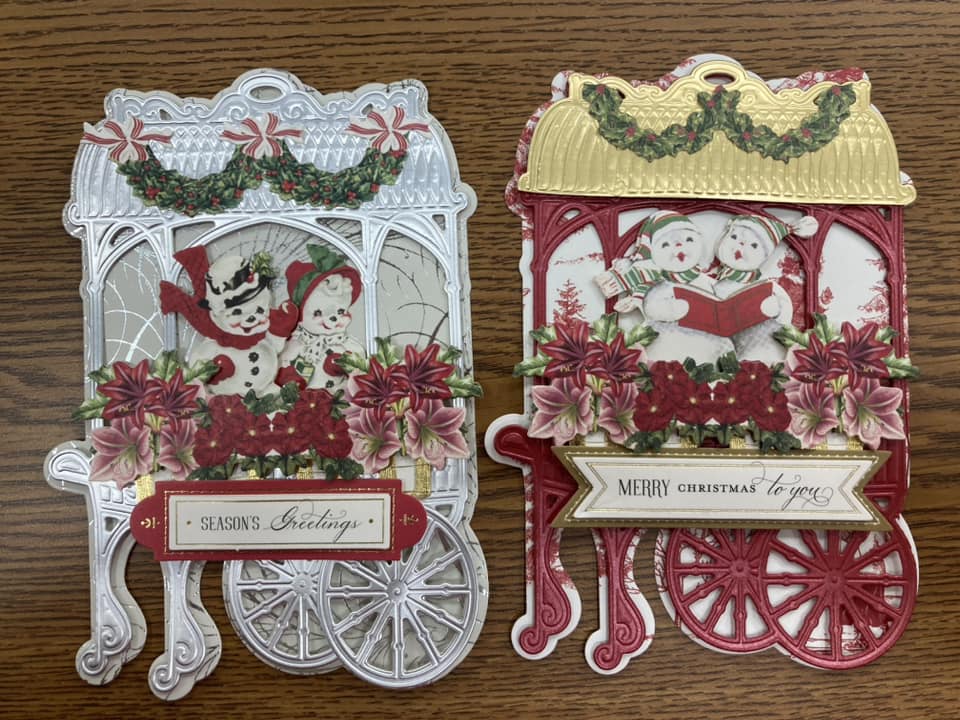 Dayle shared, "Juliet papers with the beautiful
floral border stickers
and Crop at home boarders on these pages.  And I love using Anna's
bows
for embellishments!"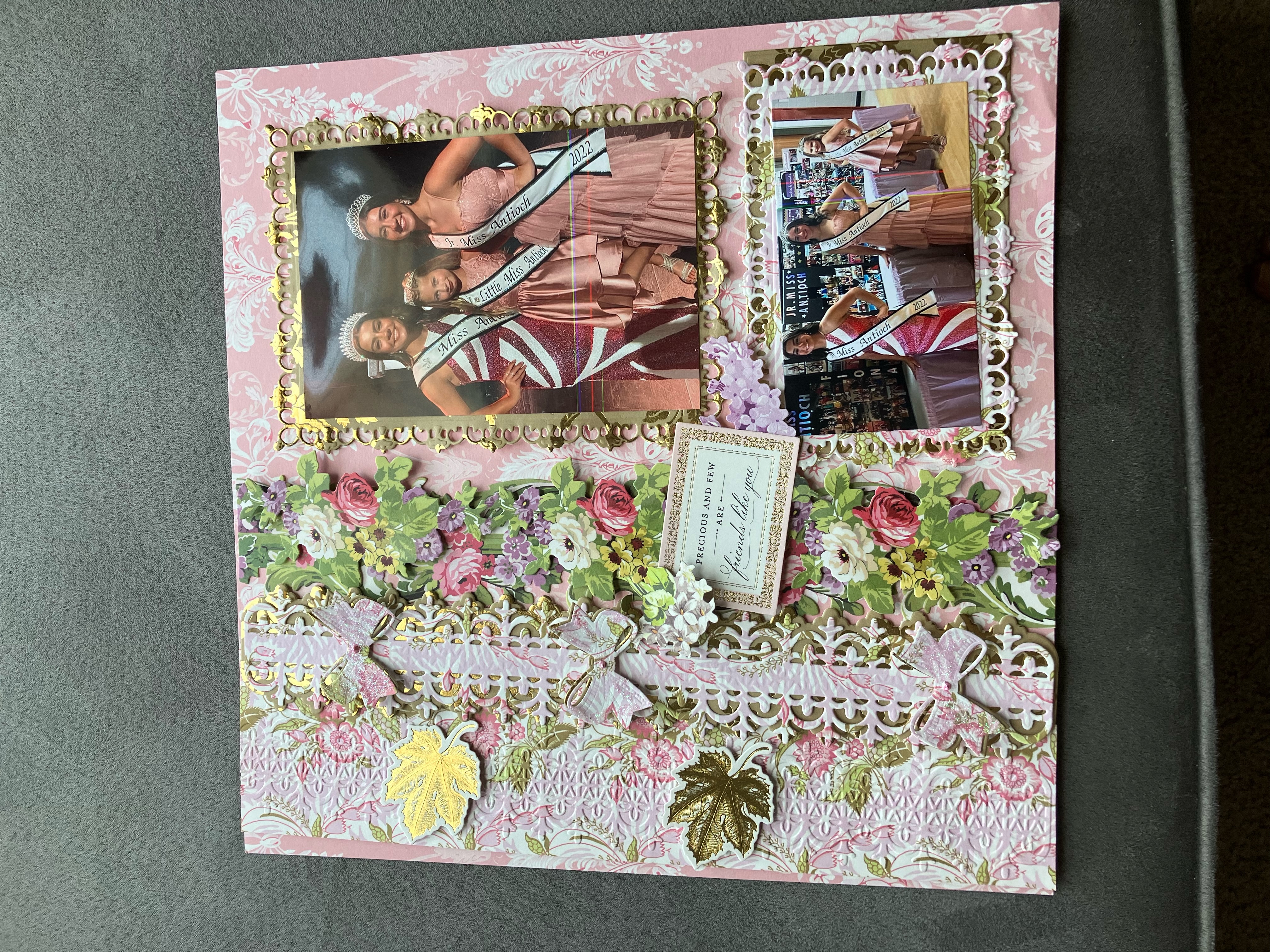 Keep crafting and posting your projects on our Facebook page. If you would love to share your crafts with us, but don't do social media you can email them to us at RSVP@annagriffin.com. We would love to share your amazing papercrafting!
Xoxo,
Anna