Hello friends,
Today's Craftspiration is one for the books! You will find the most beautiful birthday cards, fall cards, Christmas cards and more! There are beautiful examples made by Griffinites from all over. If you are looking for a bolt of creative inspiration, then you are certainly in the right place! We love when you share your projects with us, and each week we look forward to compiling and sharing them here on Craftspiration. We know that you love seeing these incredible projects as much as we do!
Come see this week's gorgeous offerings.
Gabrielle is making gorgeous Christmas cards full of poinsettias.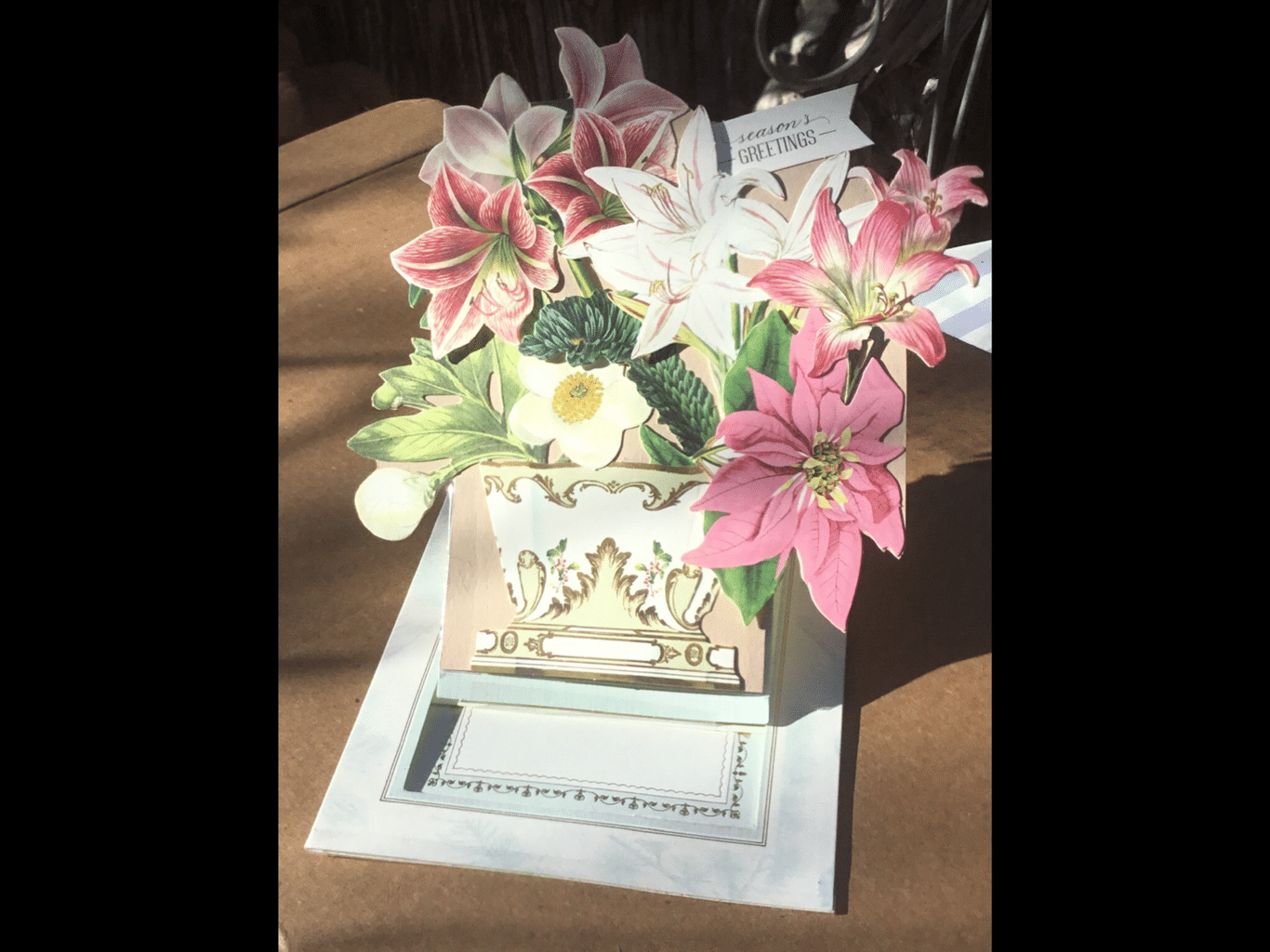 Diane said, "I am still trying to get used to pink for Christmas but, this card turned out so angelic.  I absolutely love Anna's beautiful 3D Angels and Poinsettia stickers.  I selected a pink card from Anna's Shimmer Blush Cards & Envelopes and cut the pink center from the Fanciful Concentric Dies out of Pastel Matte Foil Cardstock."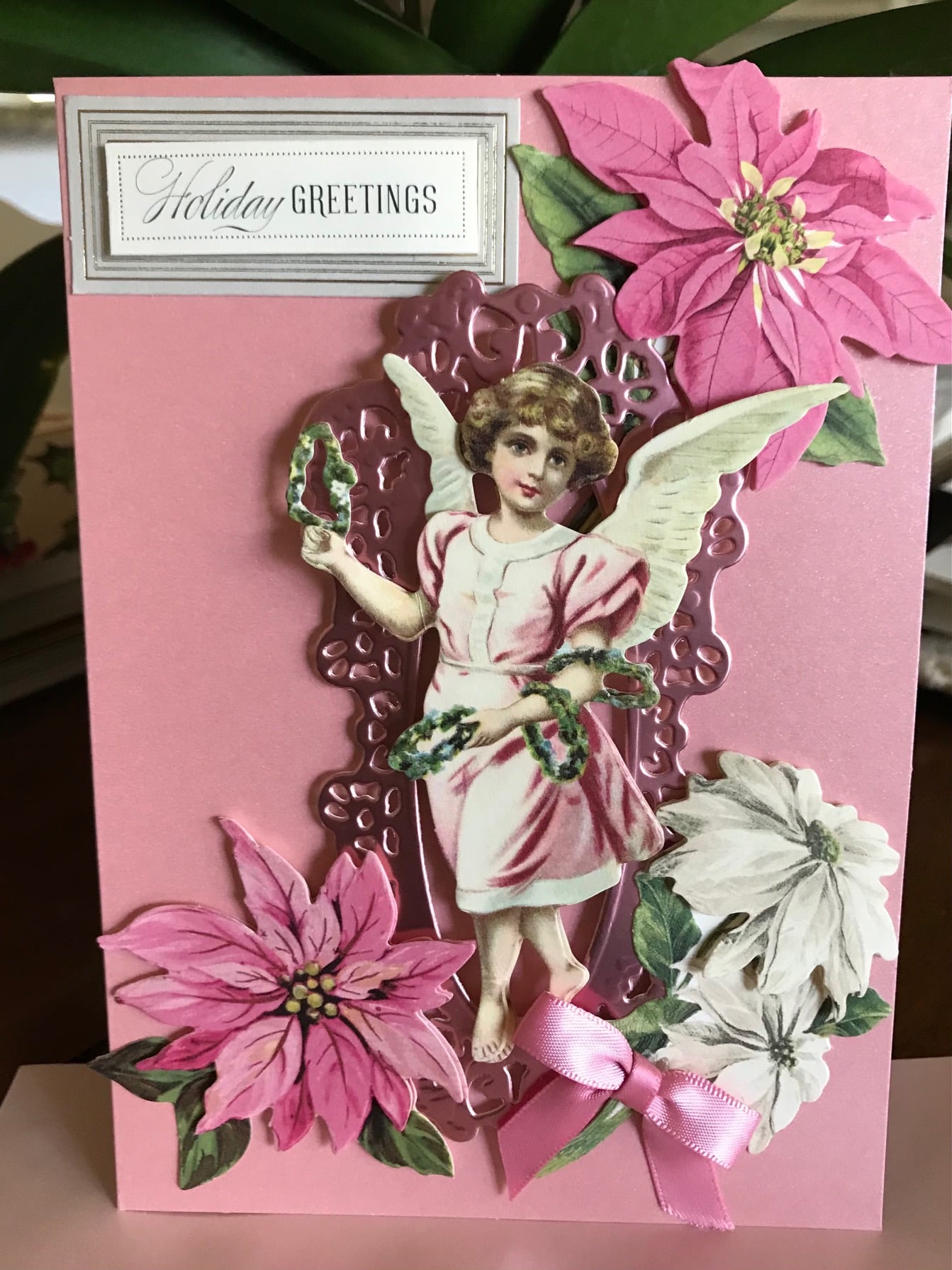 Dayle posted, "Scrapbook page using the gorgeous heritage papers from Crop at Home 1.  I love how the paper looks with the girls dresses.  Border and mats from crop at home 3.  And the garden arch dies.  And the beautiful flowers and butterflies are also from the heritage collection."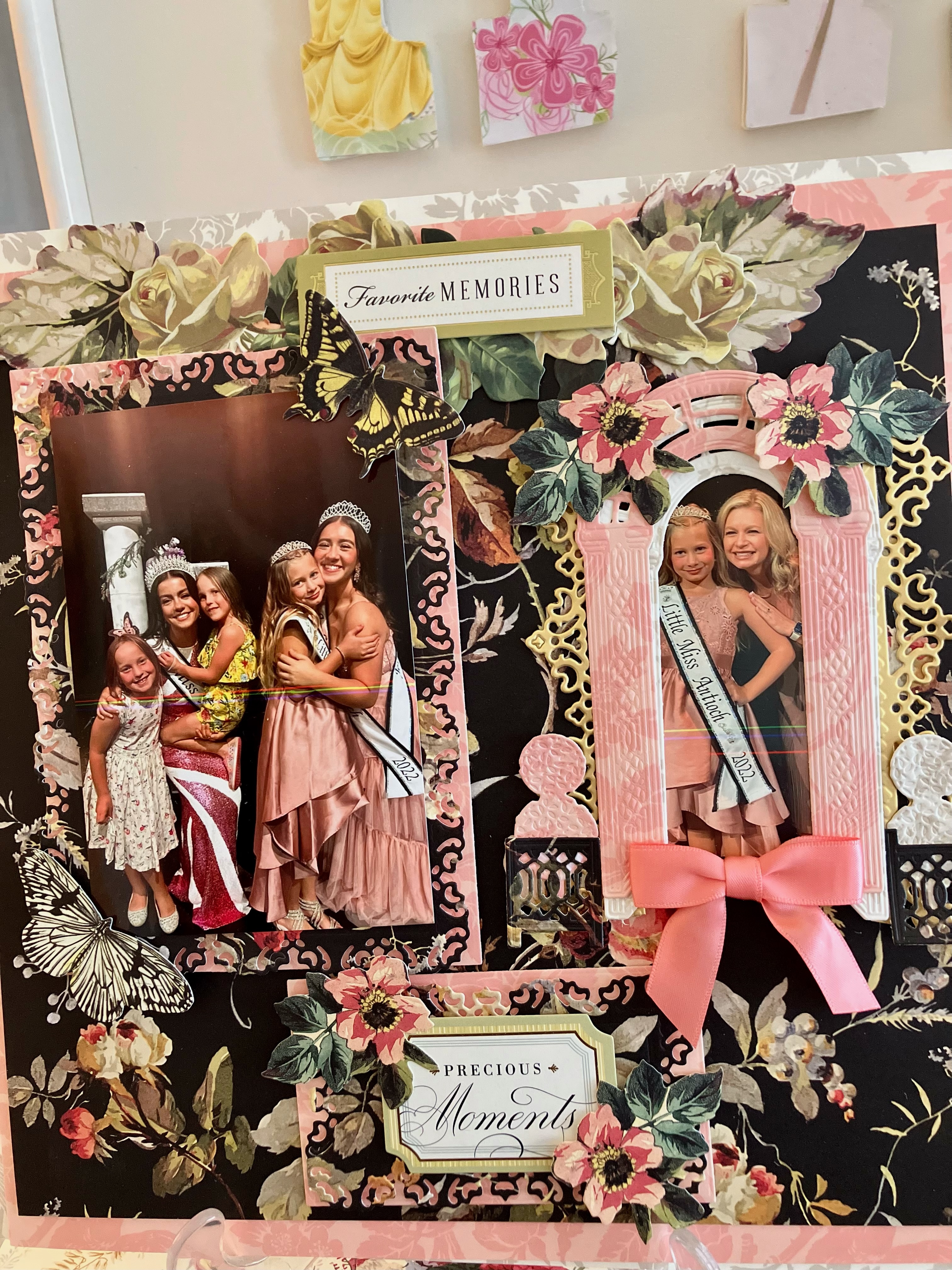 Marcia shared, "I felt like working on putting together some of those leftovers pieces from different kits and dies sets I have stashed away. Two cards with Watercolor Decoupage flowers, Album making dies and Super sentiment stickers."
What pretty cards!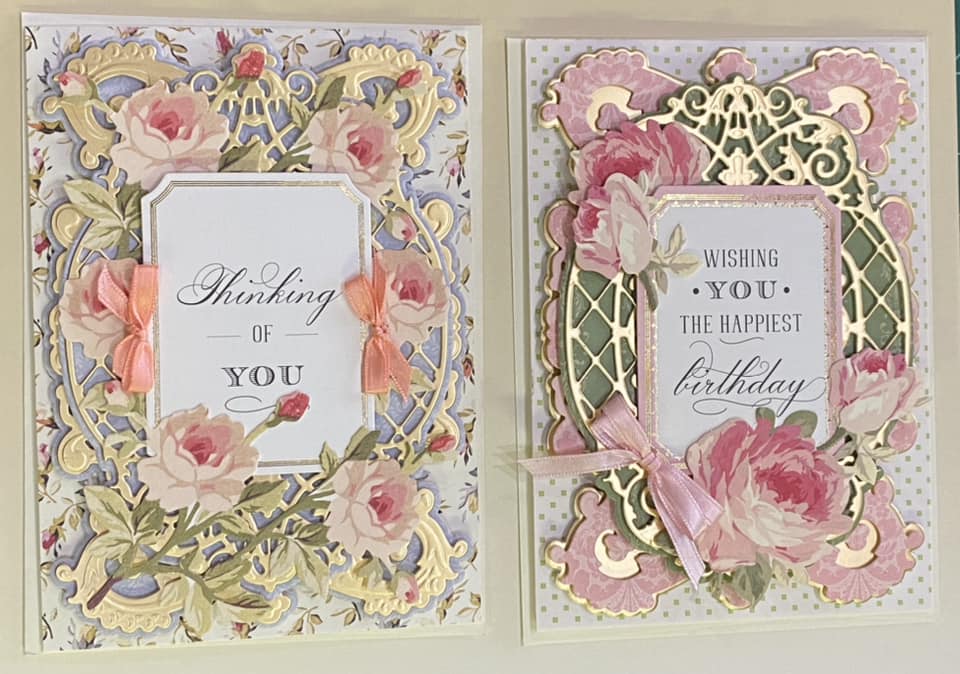 Belinda wrote, "
Sweet card for a sweet granddaughter!"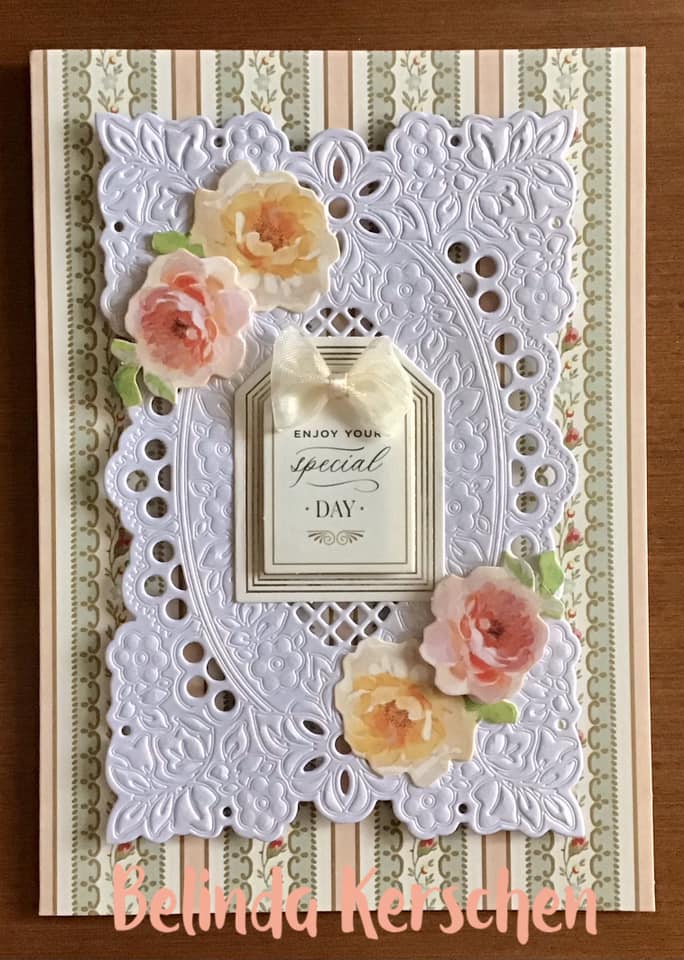 Sandra shared, "
Made a card using the feline card toppers. All Anna except pearls."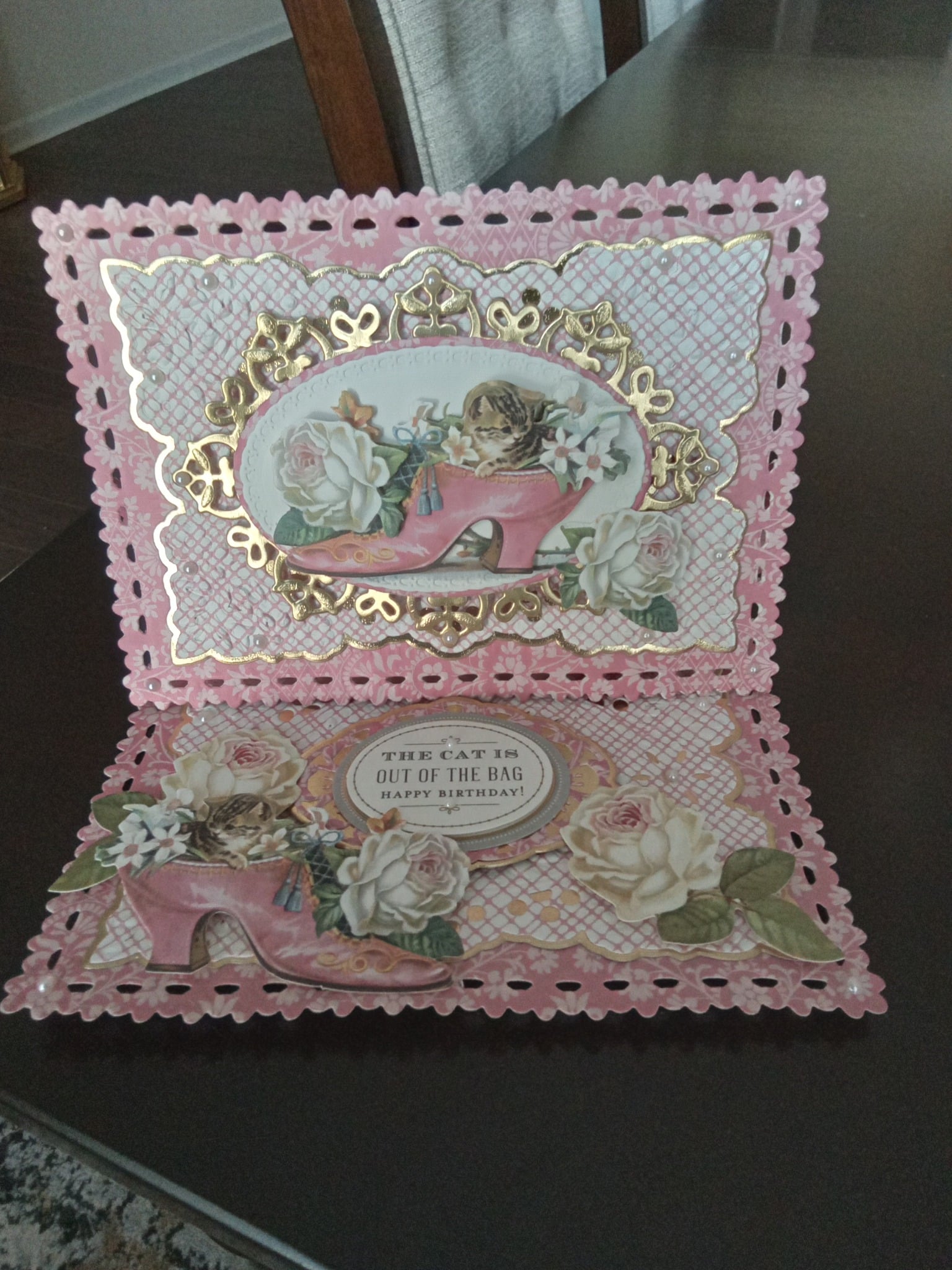 Sally posted, "
While it's Christmas in Annaland, the dog days of summer still linger. This is a modified layout from
Create Crop at Home 3."
Love this layout!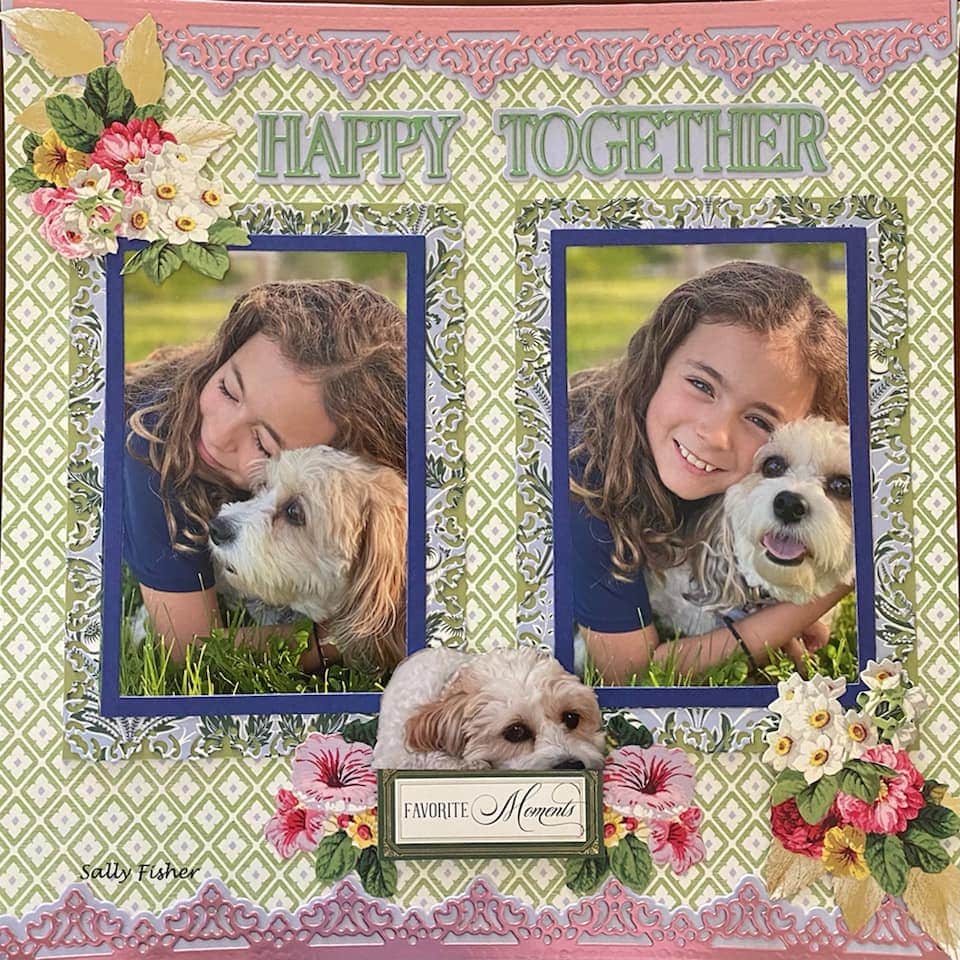 Donna said, "This Christmas card was created using Anna's new Mailbox Die. I added embellishments from her other kits to complete the design."
Great combo, Donna!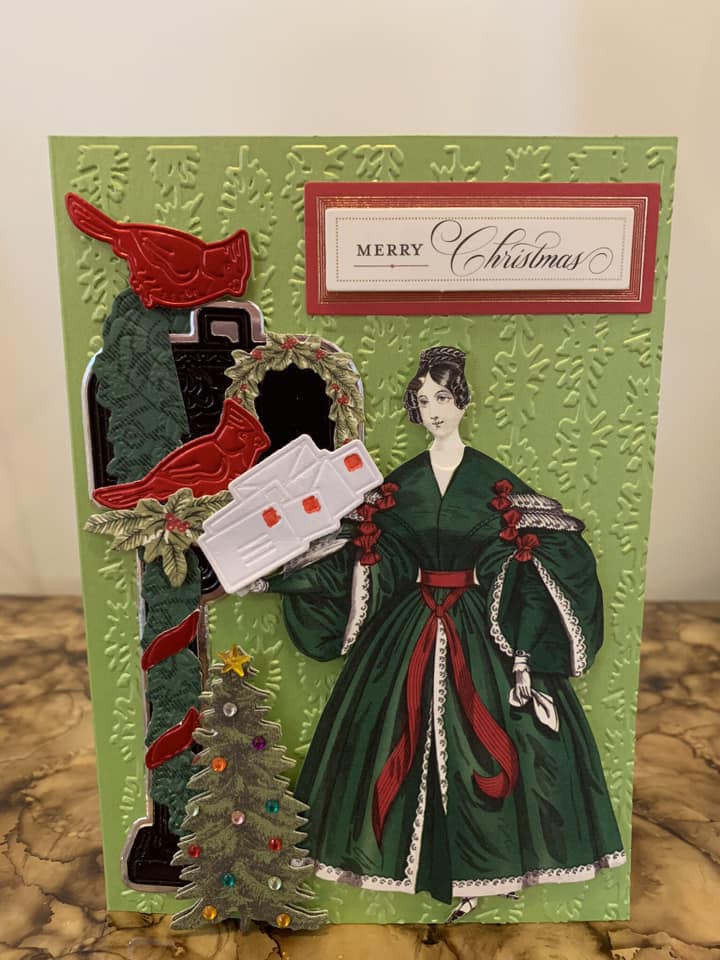 Lorri posted, "
My card for week 31."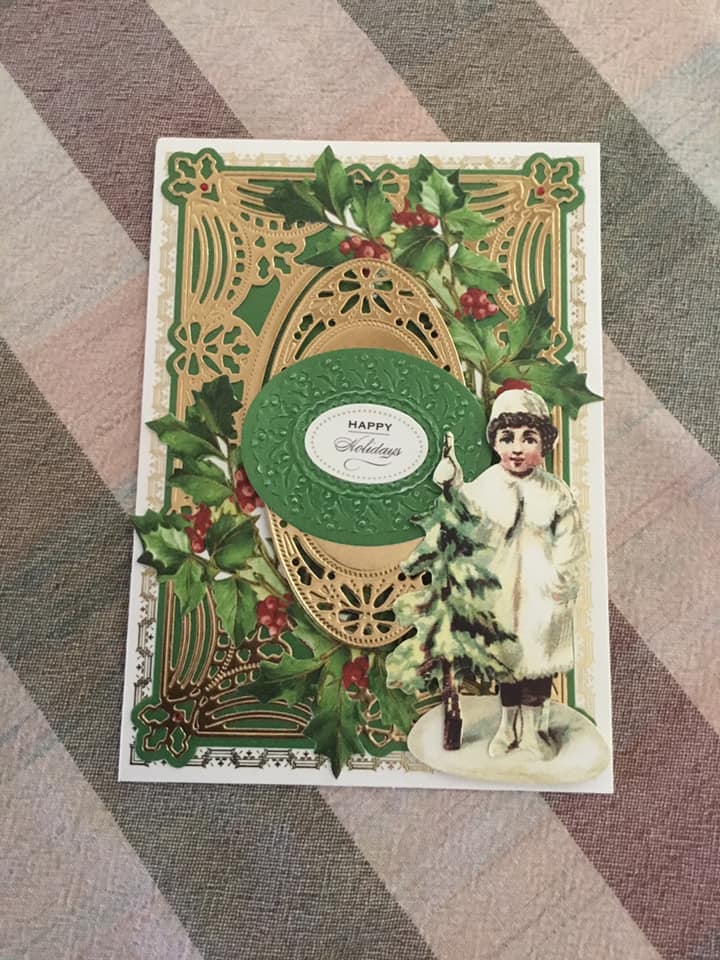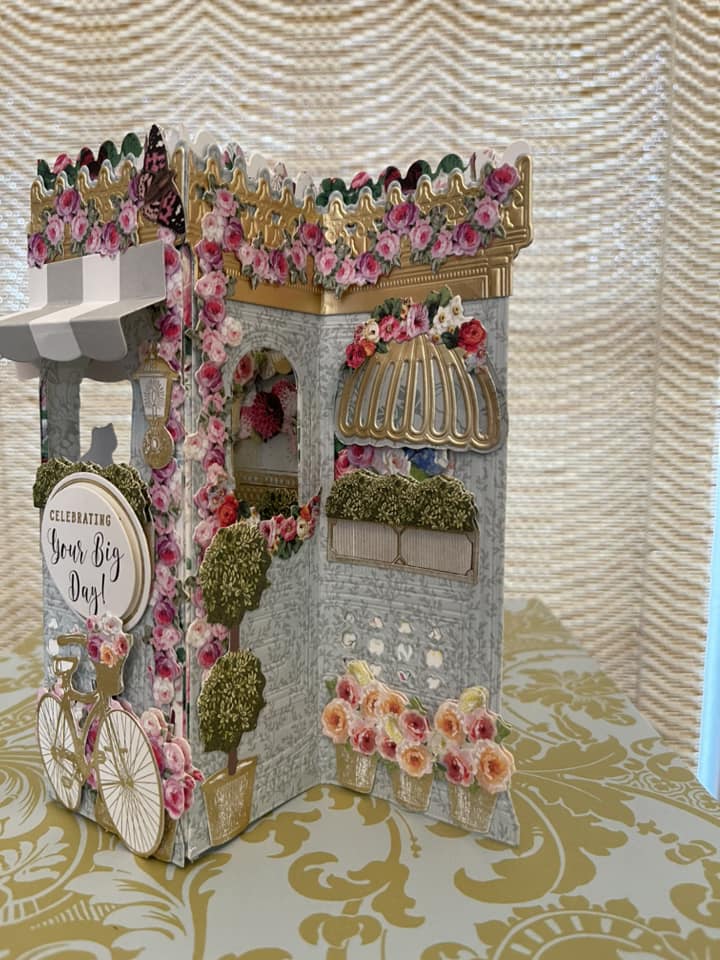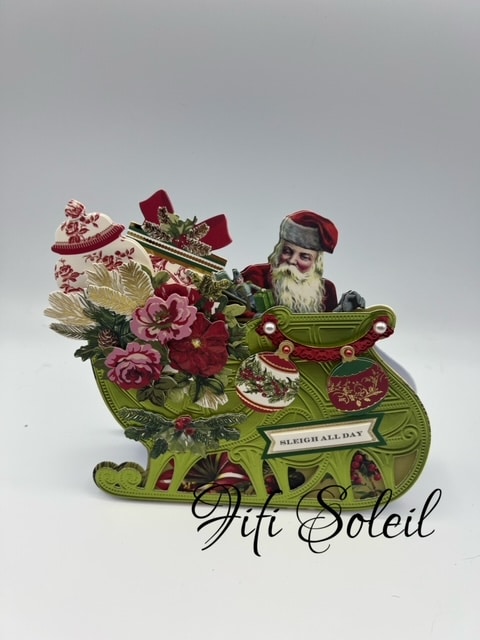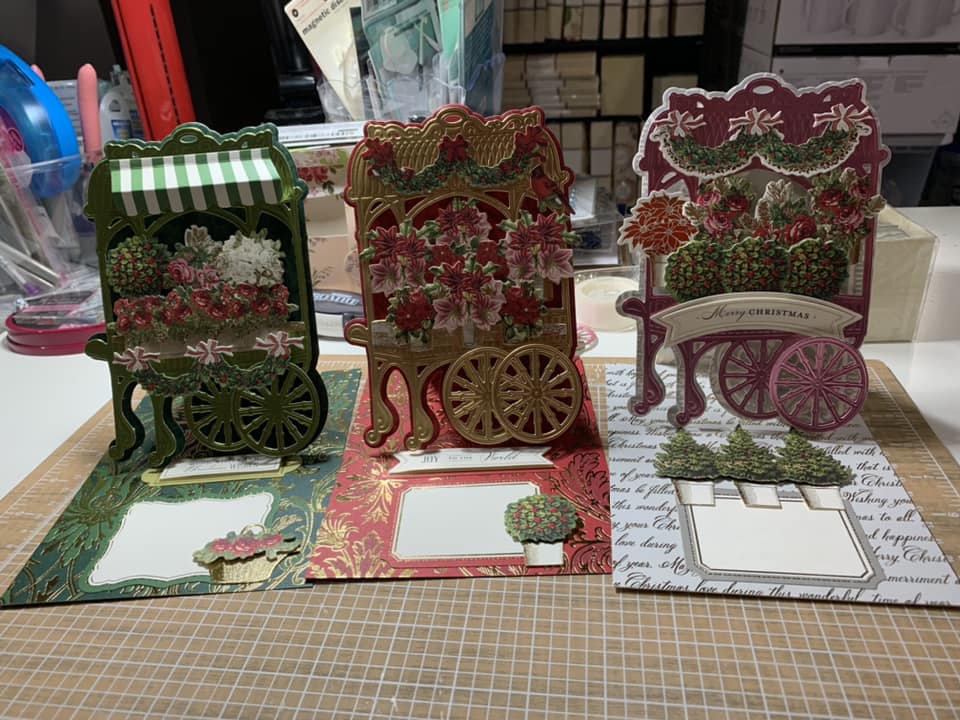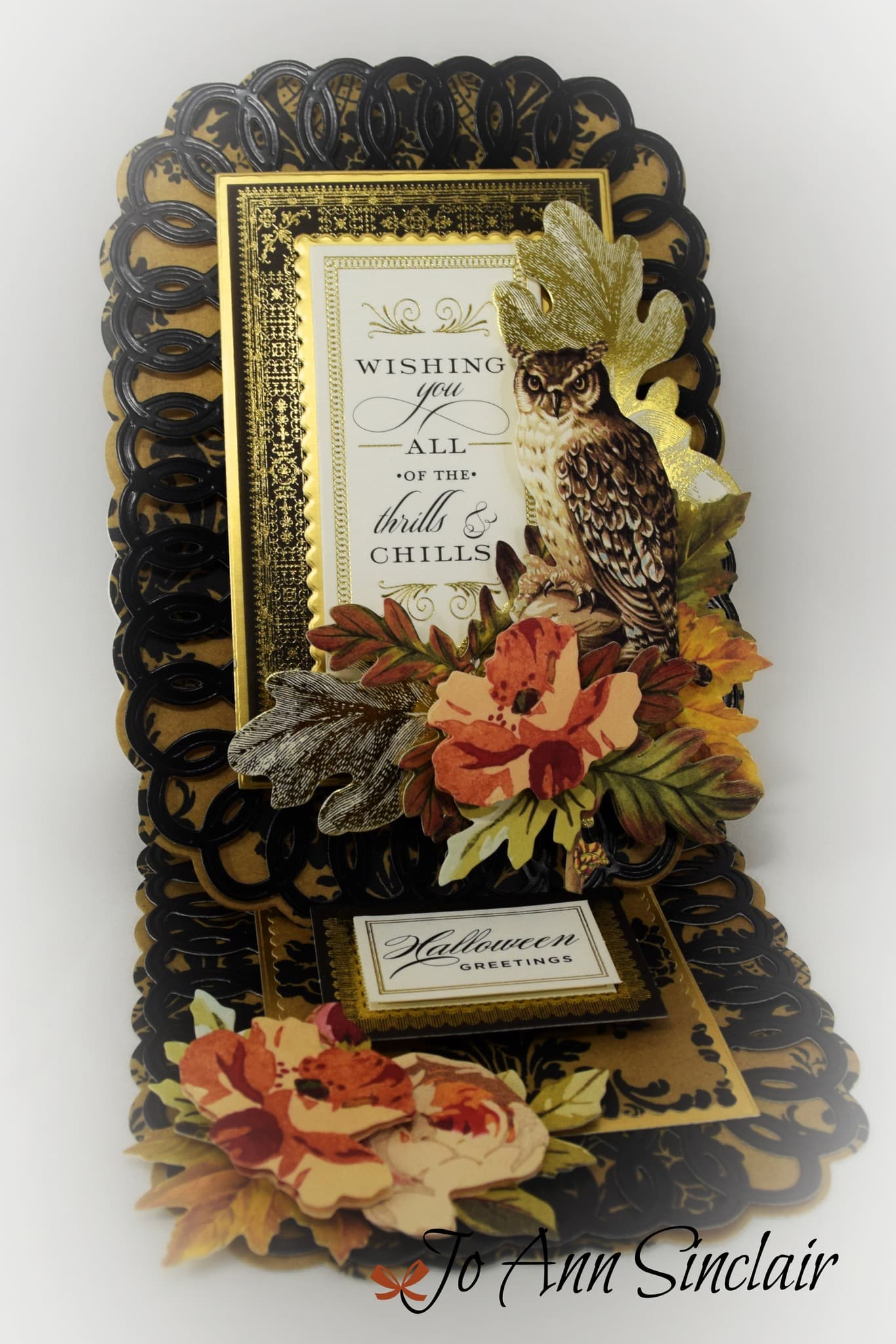 The pink and red combo is so lovely!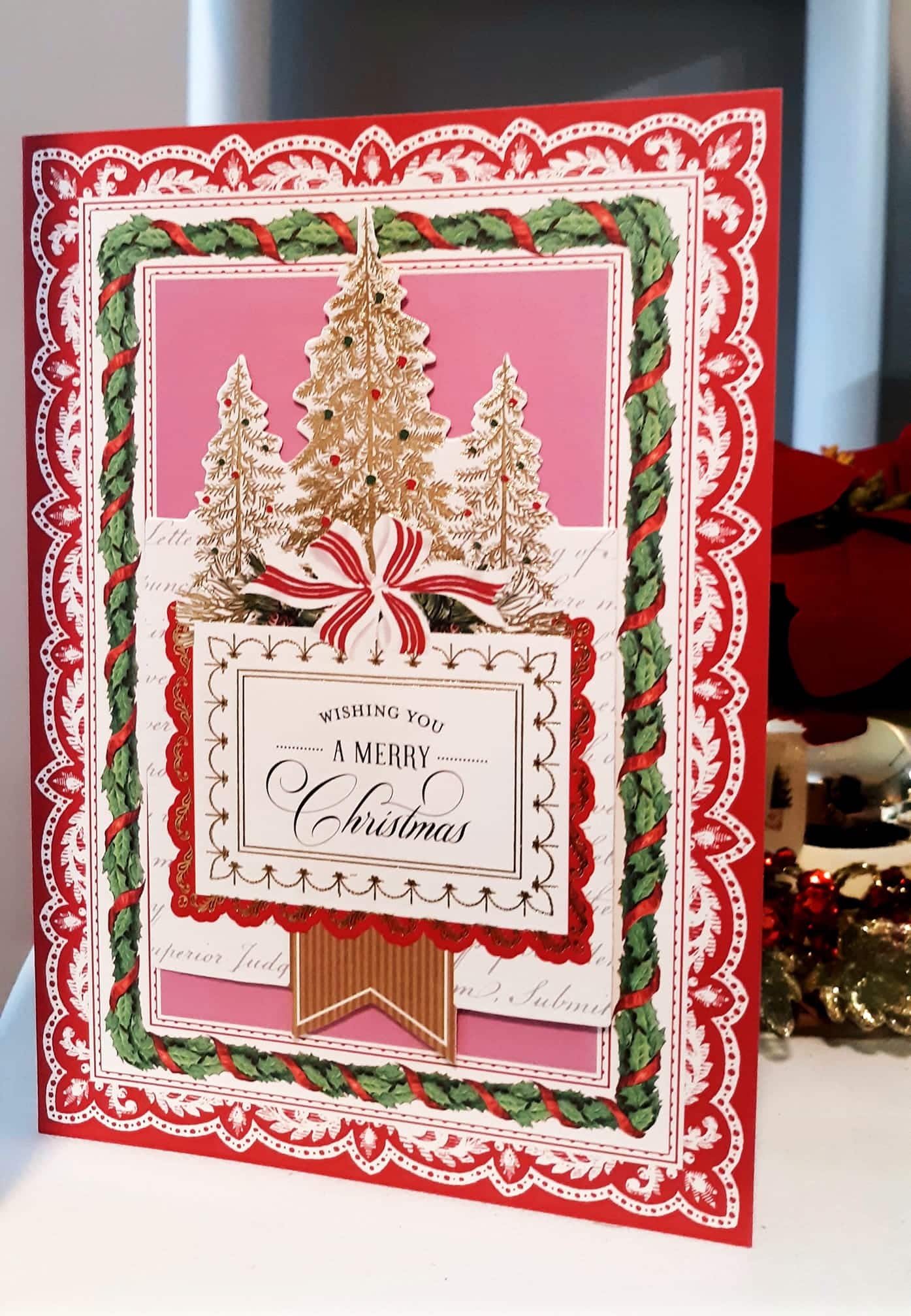 Yvonne posted, "
Happy Birthday weekend Anna! I've been working on my Christmas cards with the
Botanical Poinsettia
in non-traditional colors. Here is one with the
botanical papers
in black with black & white Christmas greetings. Embellished with a background of the
Holiday Concentric Frame dies
in gold matted on Christmas Foil paper and a touch of red Tartan Plaid. Enjoying the day also Anna as it's my birthday today too!"
Yvonne! We hope that you had a very happy birthday too!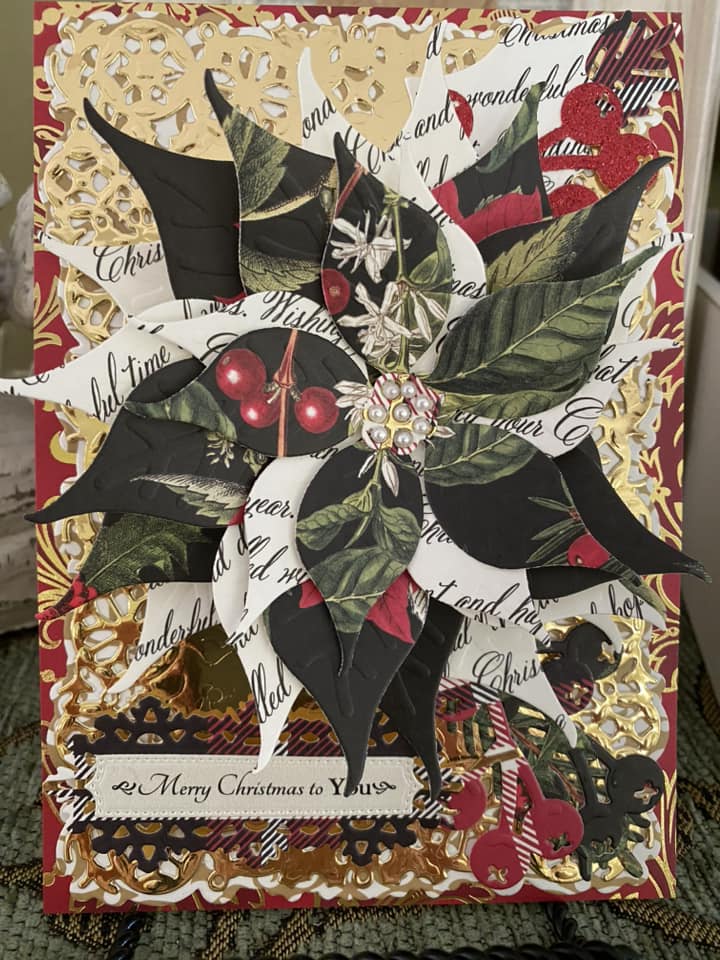 Vickie shared, "
The cute
snow people
wish you an awesome day!"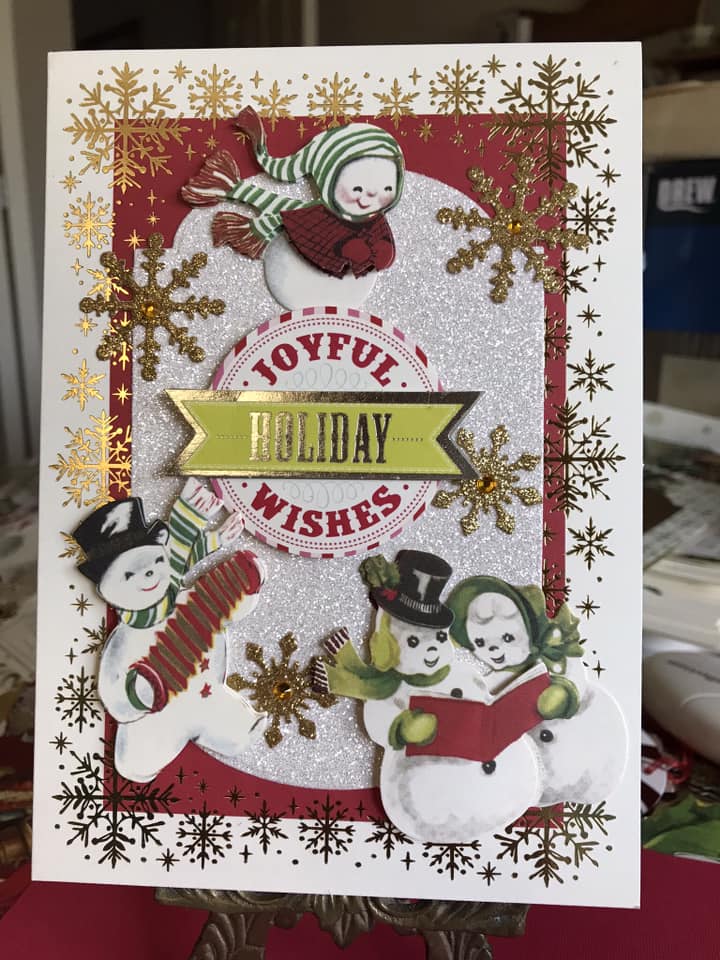 Mary Beth wrote, "
That red tufted paper is a favorite!! So another oldie but goodie acetate sleeve Christmas cards…discovered that I still have a few leftover!"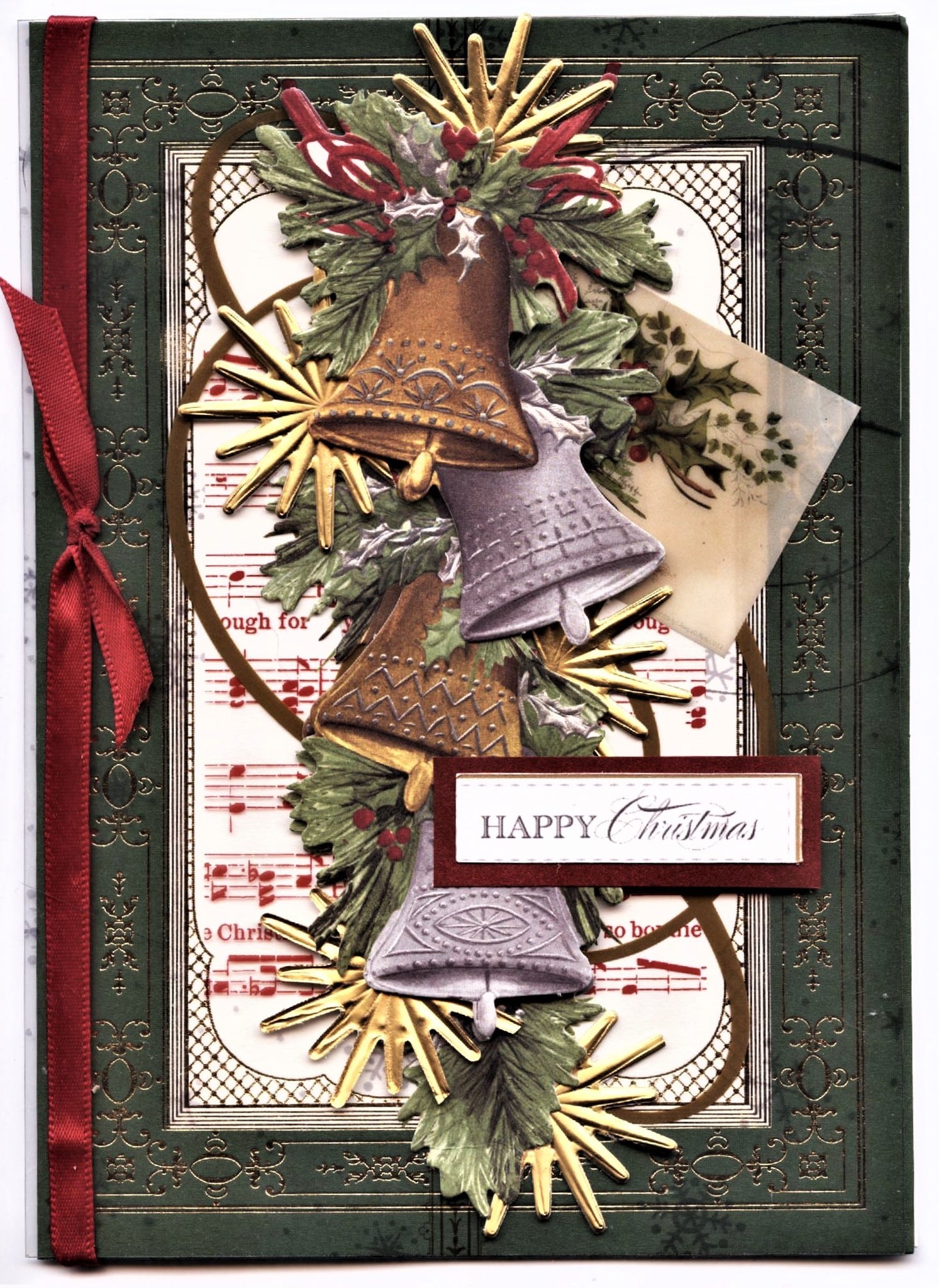 Shellie said, "
Happy Birthday weekend, Anna, with all good *Birthday Wishes!* Today, I 'warmed up' at my craft-spot, assembling die cuttings from yesterday, completing last few things in last year's
Christmas 'big box
.' I also just received
Christmas Wishes die
, gifted from special Griffinite friend, and quickly put it to use. Today, I'm also playing with the fabulous, newly arrived pink-green-and-red Christmas Wishes cardkit, and am excited to post again."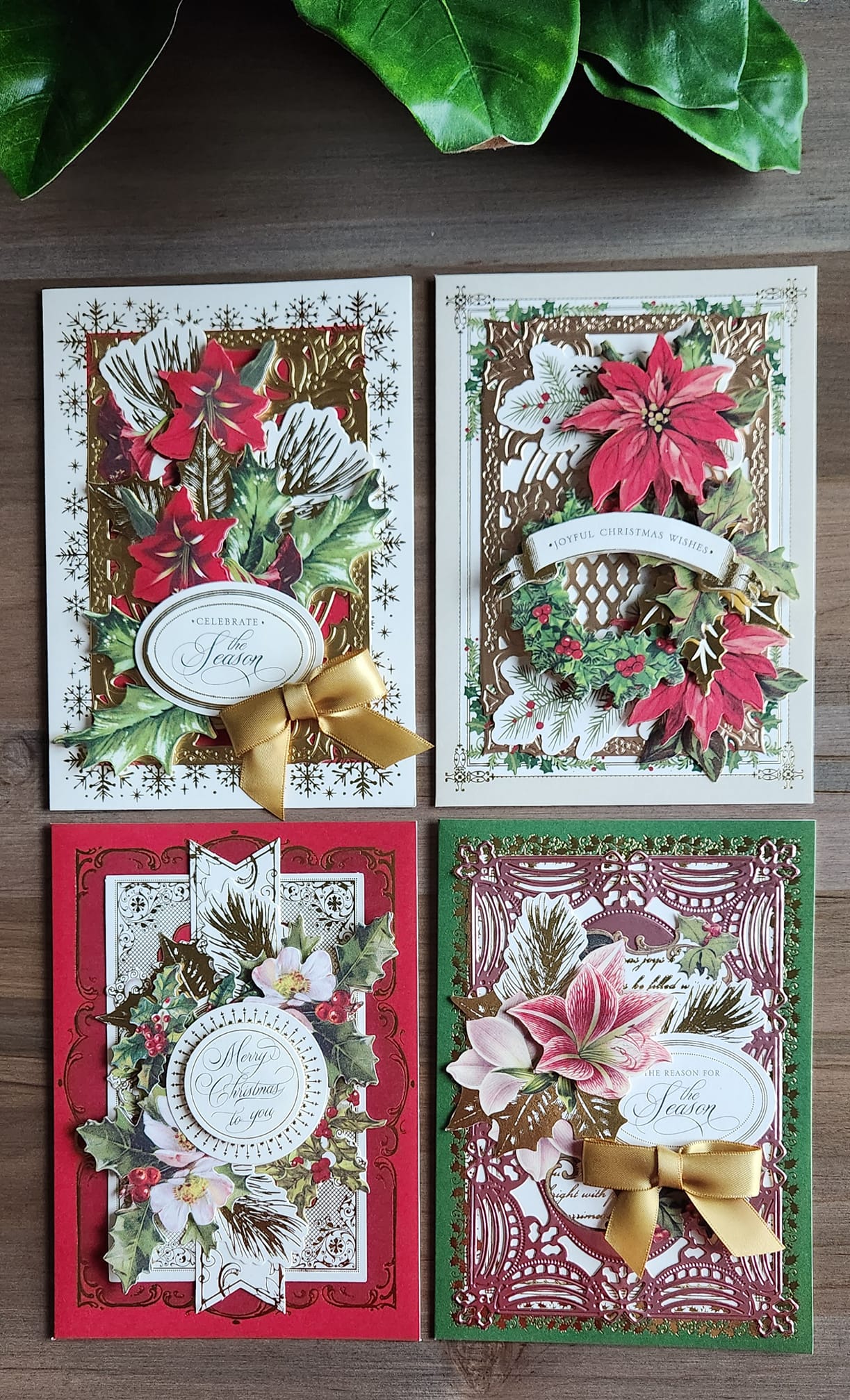 Evelyne posted, "
Happiest of birthdays sweet Anna. May you be filled with joy and laughter."
Thank you!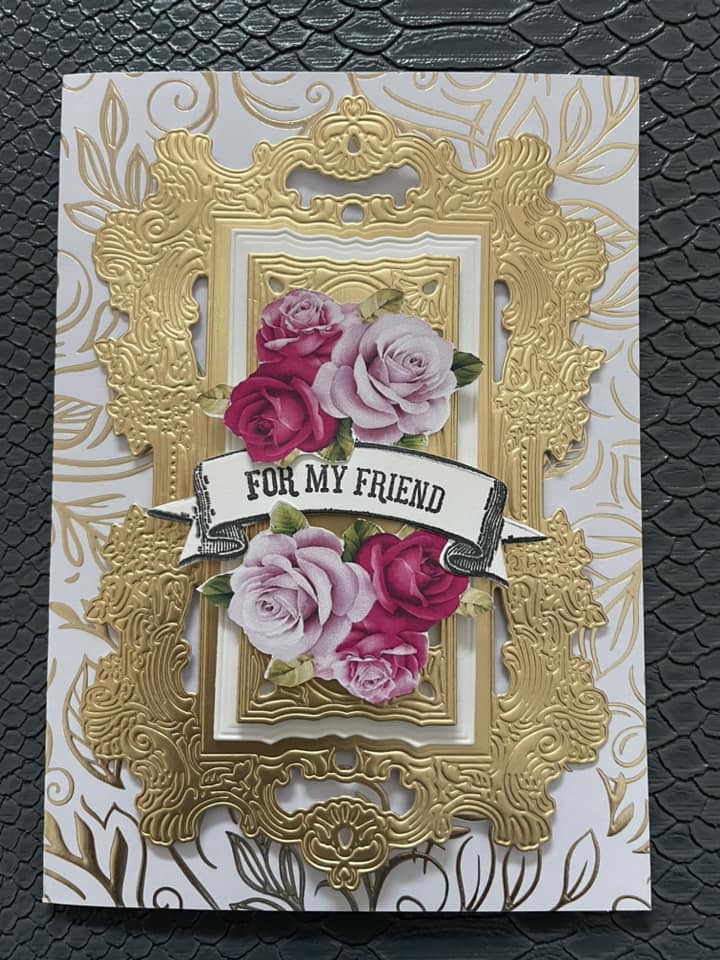 Susie said, "
Happiest of birthdays to you, Anna! I hope your birthday brings a lot of joy to your heart!"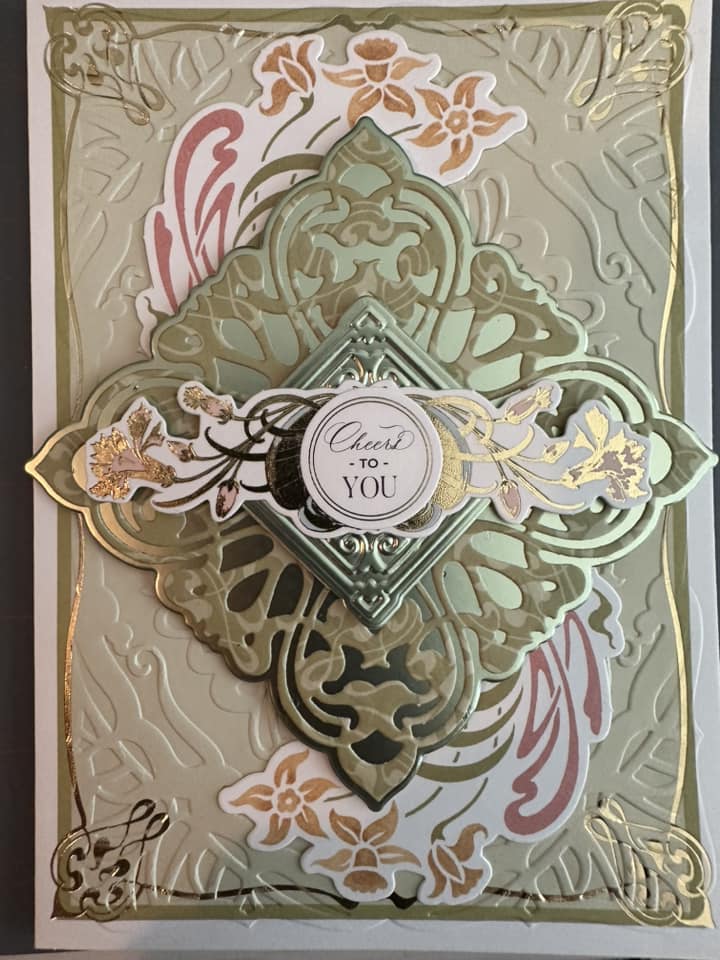 Kathy shared this lovely
Happy birthday card.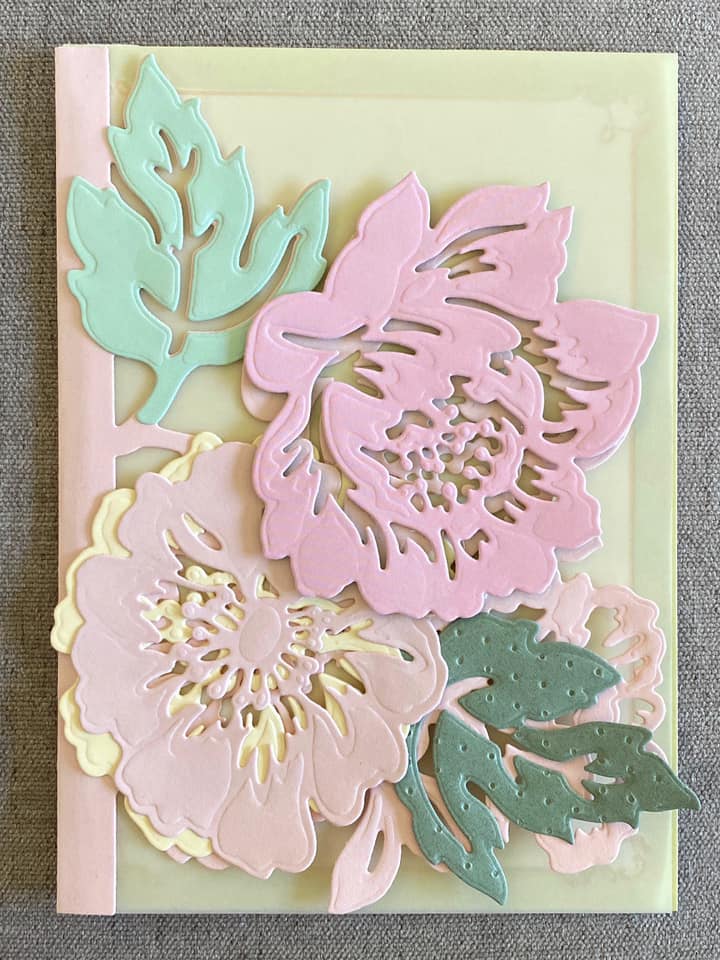 Pat said, "
Happy Birthday Anna!"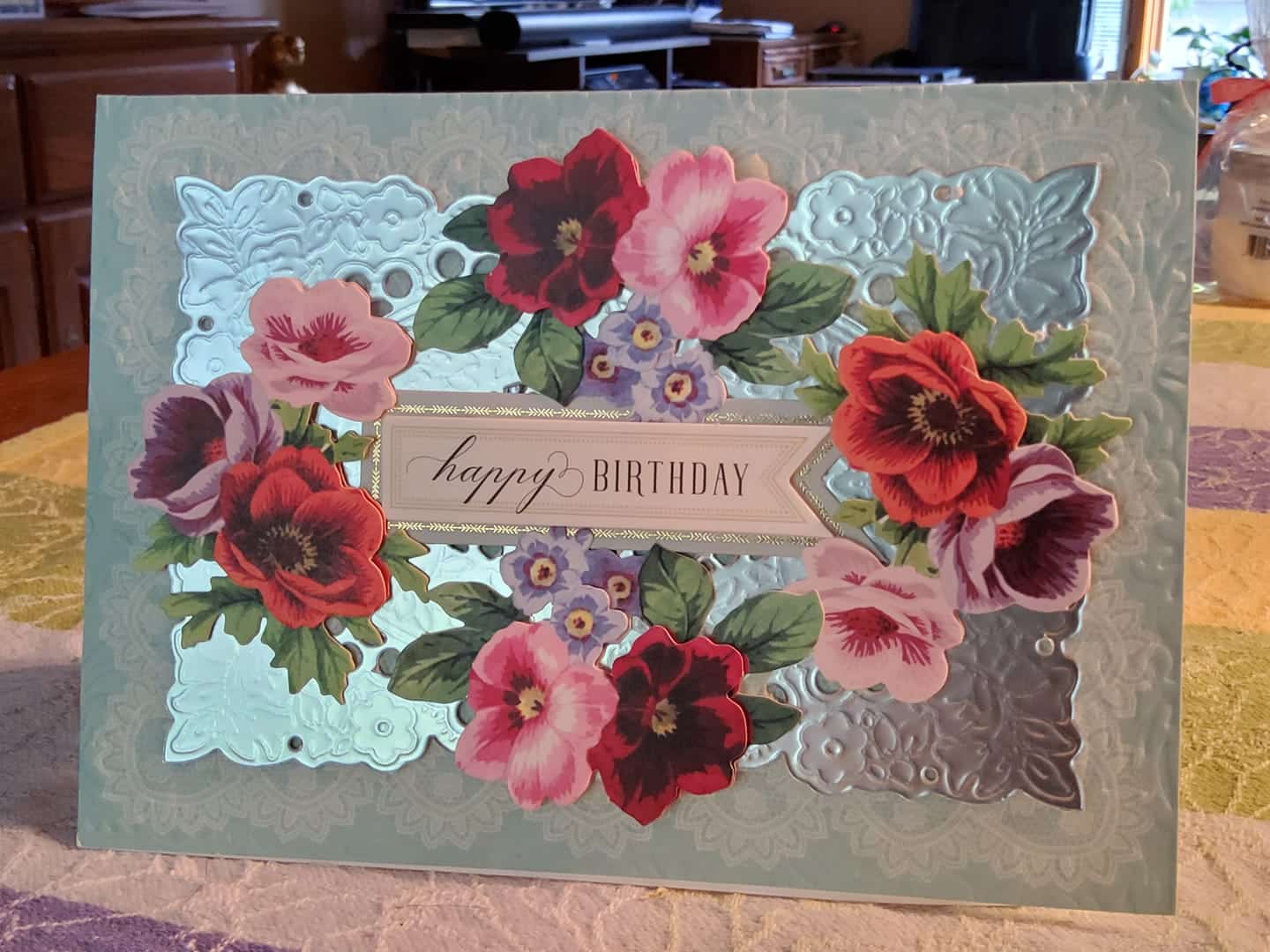 Armanda wrote, "
Happy Birthday Anna."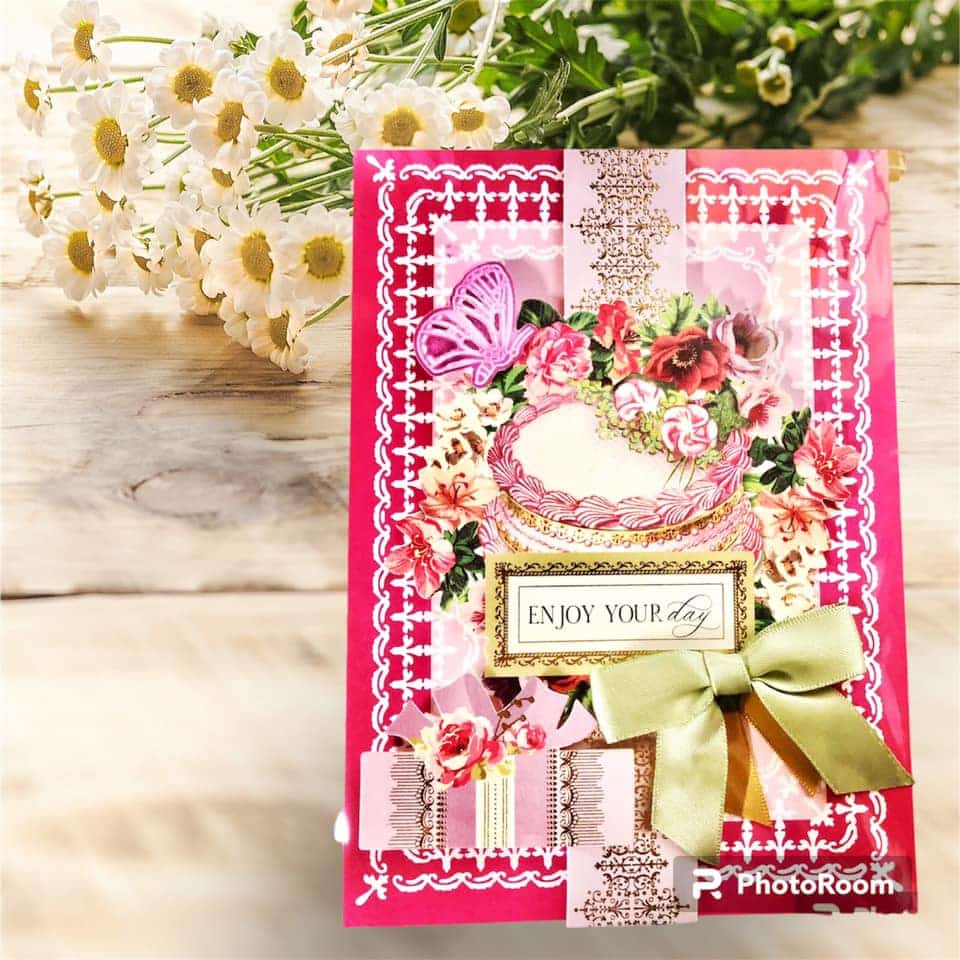 Joy posted, "
HAPPY BIRTHDAY Dear Beautiful Anna!"
So pretty! Love this card!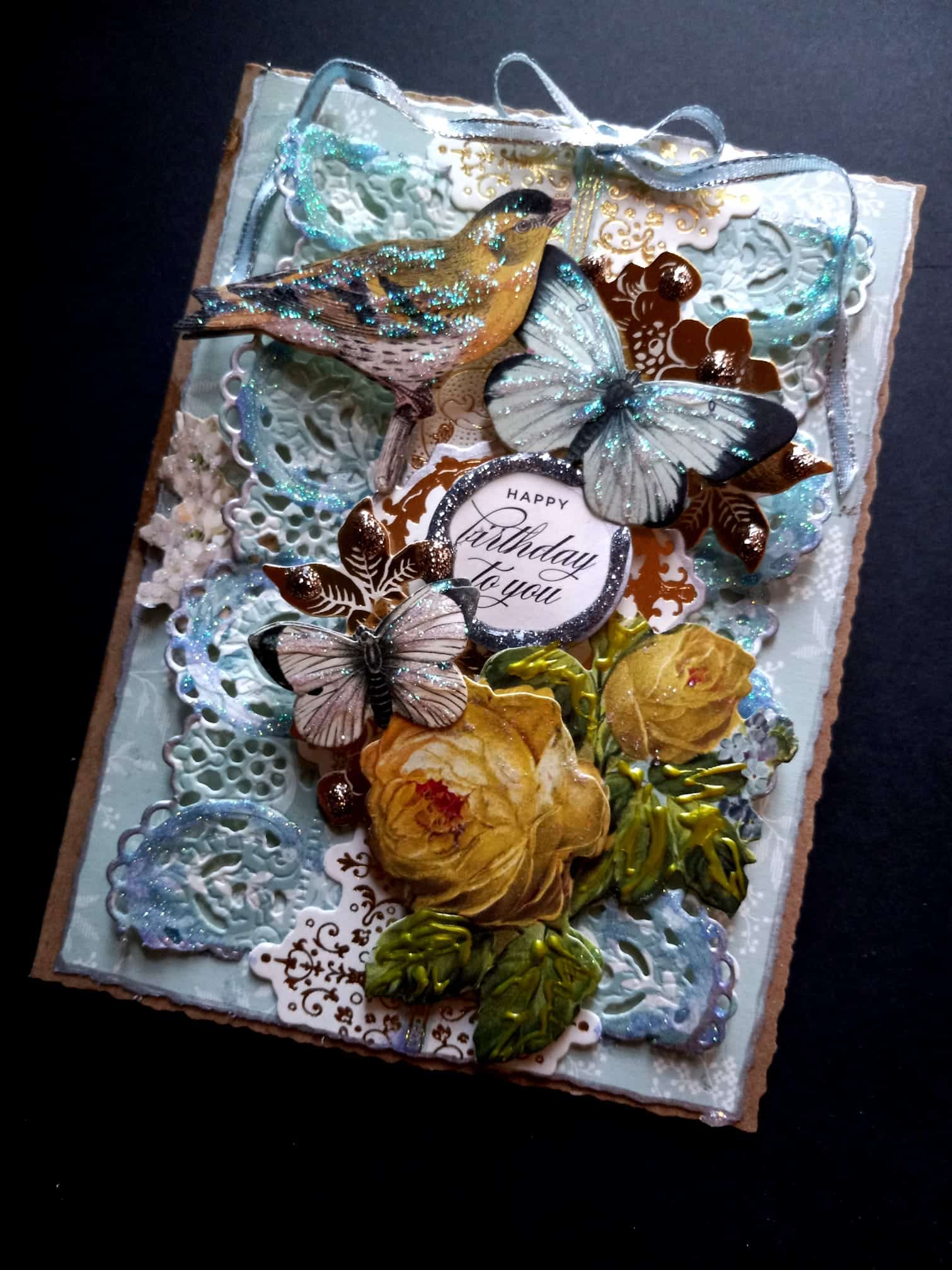 What an amazing display of talent! We know that we can always count on the Griffinites to fill our creative tank with great card making and papercrafting ideas. We are so inspired after today's post, and think that it's time to head to our craft room! If you would like to be featured on Craftspiration, post your projects on our Facebook page or email us at RSVP@annagriffin.com. We look forward to seeing what you come up with next. We hope that you join us for a crafting extravaganza like no other this November.
Our Create 9 event
is November 10th- 12th and we are planning the event of a lifetime just for you! For more Anna Griffin crafting, join us on
AGTV
Wednesday, August 16th at 12pm for our Falloween show. It's going to be a ghostly good time!
Love,
Anna