Hello friends,
It's the Thursday before Easter, and we have lots of pretty projects to share with you on today's Craftspiration. From vintage bunnies to sugar eggs and more, we love seeing how you use all of the tools, papers and embellishments in your crafting arsenal to create the most magical projects. You truly inspire us all with your incredible creativity!
Here's a look at what you all made and shared this week!
Yvonne said, "On Friday I was a guest artist for Artists Day at the Hillcrest Intermediate School in Irwin PA. I demonstrated rubber stamping with embossing powder and Kirigami die cutting. It was for 5th and 6th graders. 14 class periods, each session 20 minutes long. The day just passed by extremely fast! Had over 350 students coming thru…shew! Here is a group of the Kirigami die cuts I made. I left all the samples with the Lead Art Teacher."
What a wonderful thing to share your talents with students, Yvonne.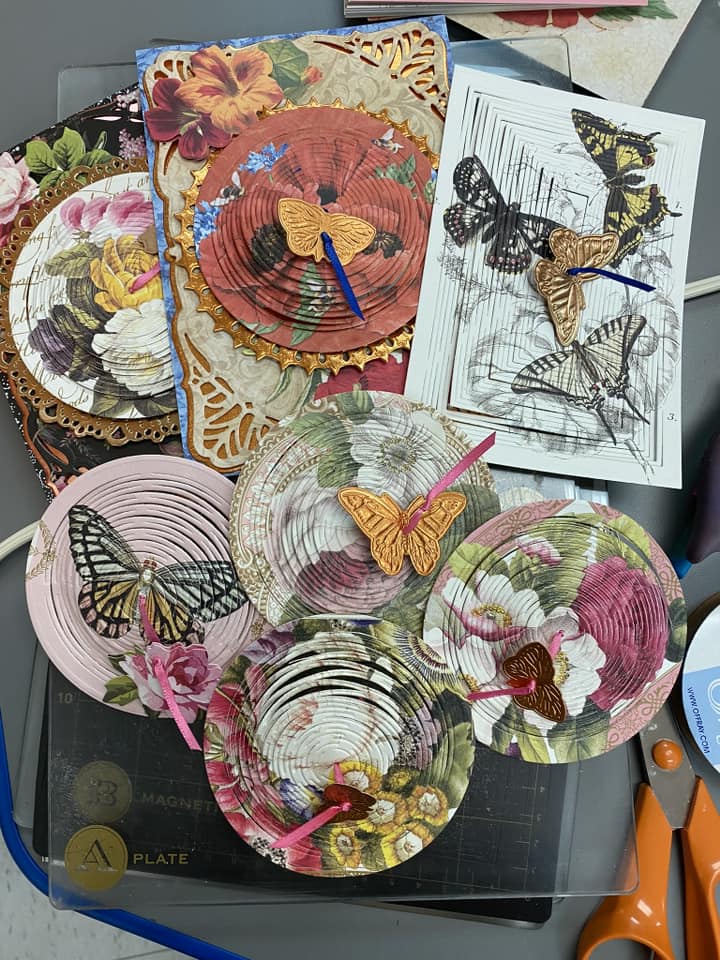 Michelle wrote, "
Hippity, hoppity, Easter cards are on their way!"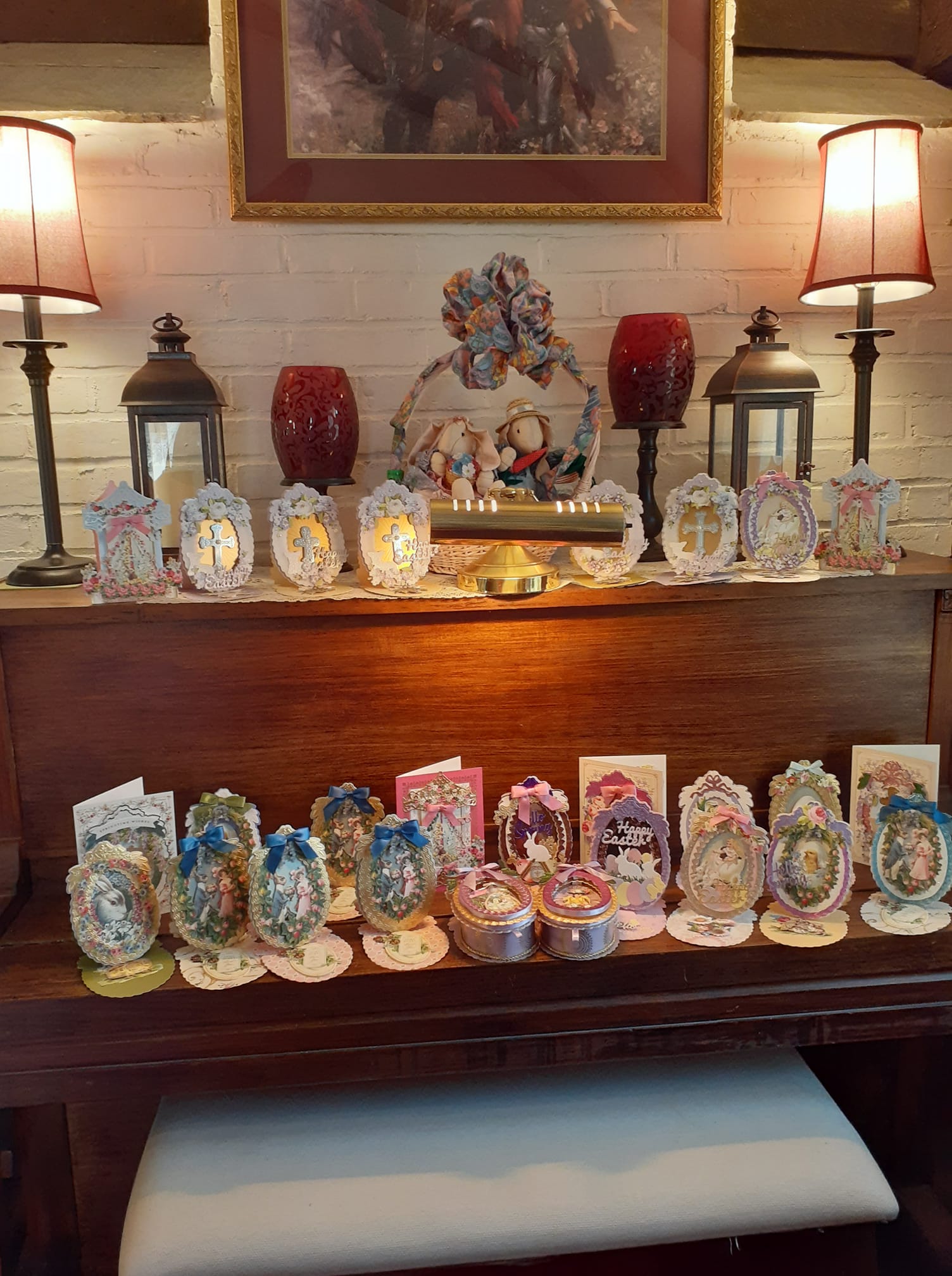 Nora shared, "I purchased the flower cart dies specifically to make my mother a birthday card. She LOVES flowers and this kit was perfect! I made project 6 of the finishing school classes, but used a Costa Rican "carreta" wheel as an homage to our heritage."
Thank you for sharing, Nora! Love the wheels.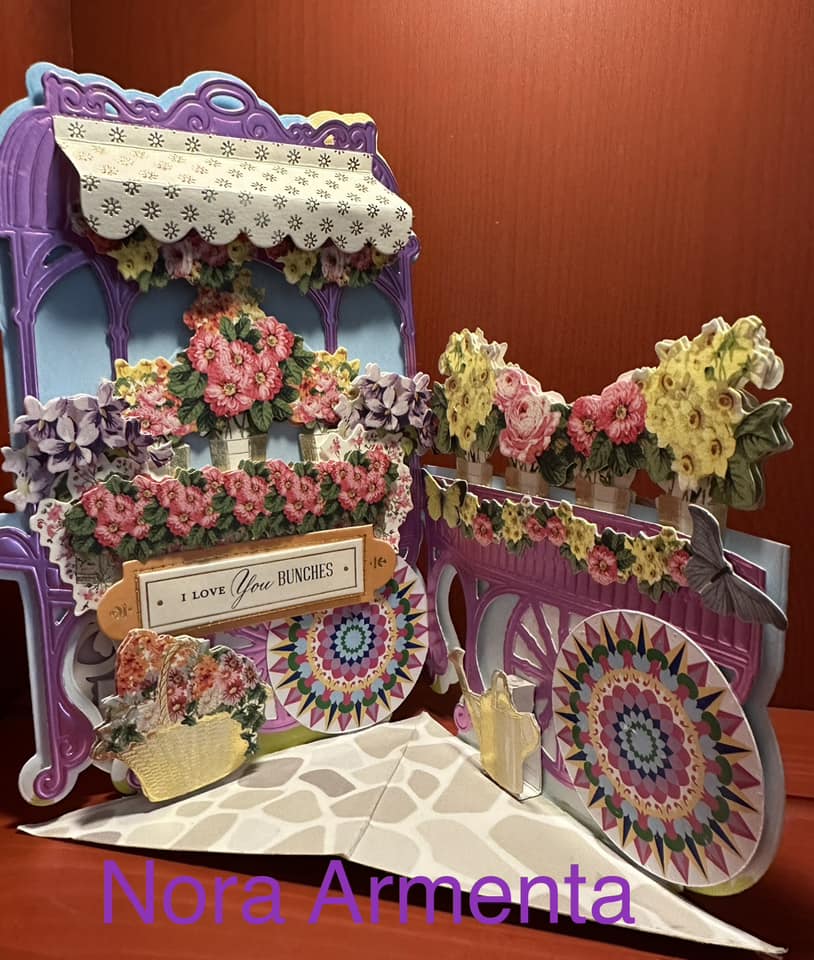 Teresa posted, "I enjoyed using the Gothic 3D Concentric Layer Dies with the Crosses set this Easter!"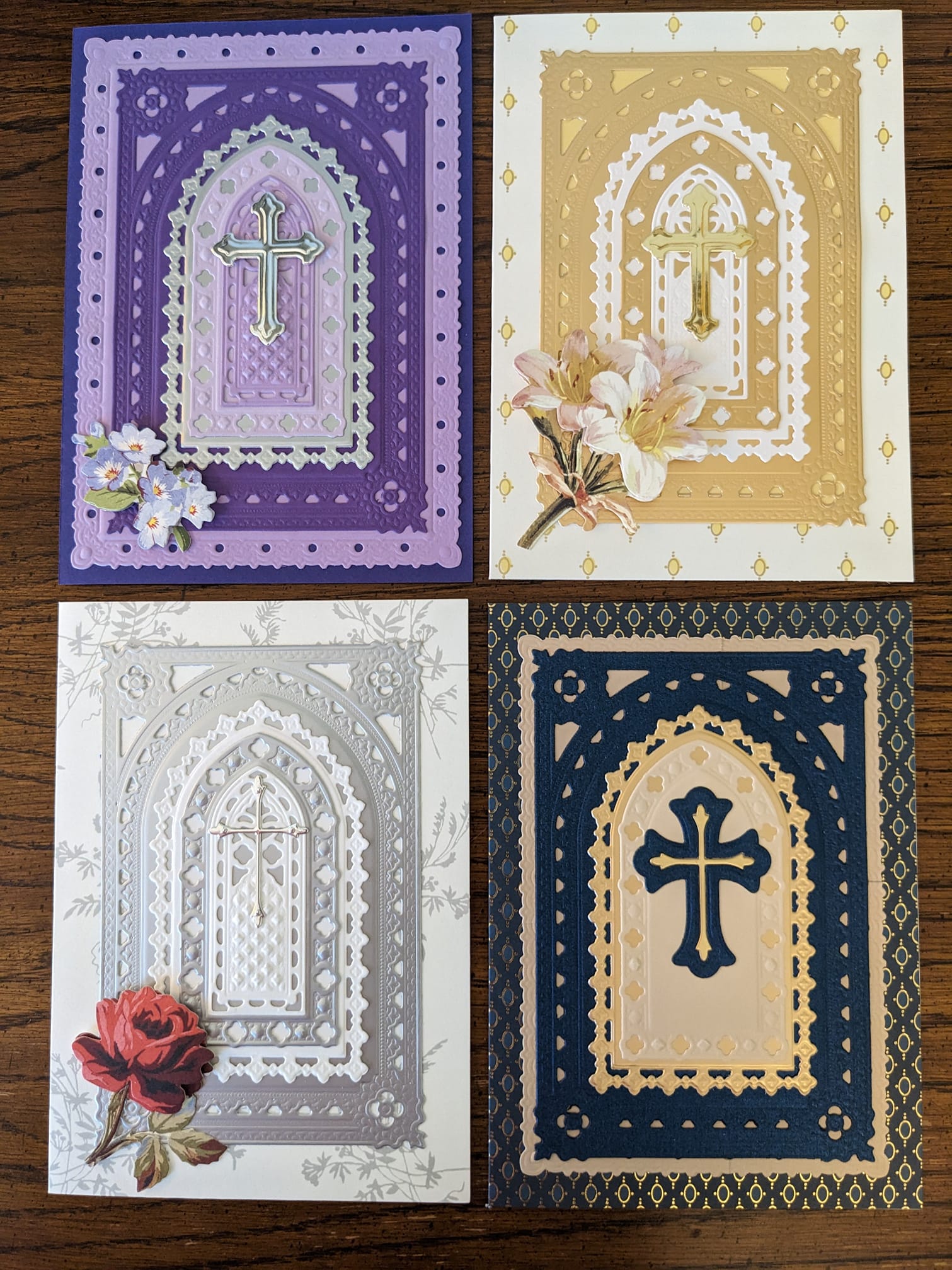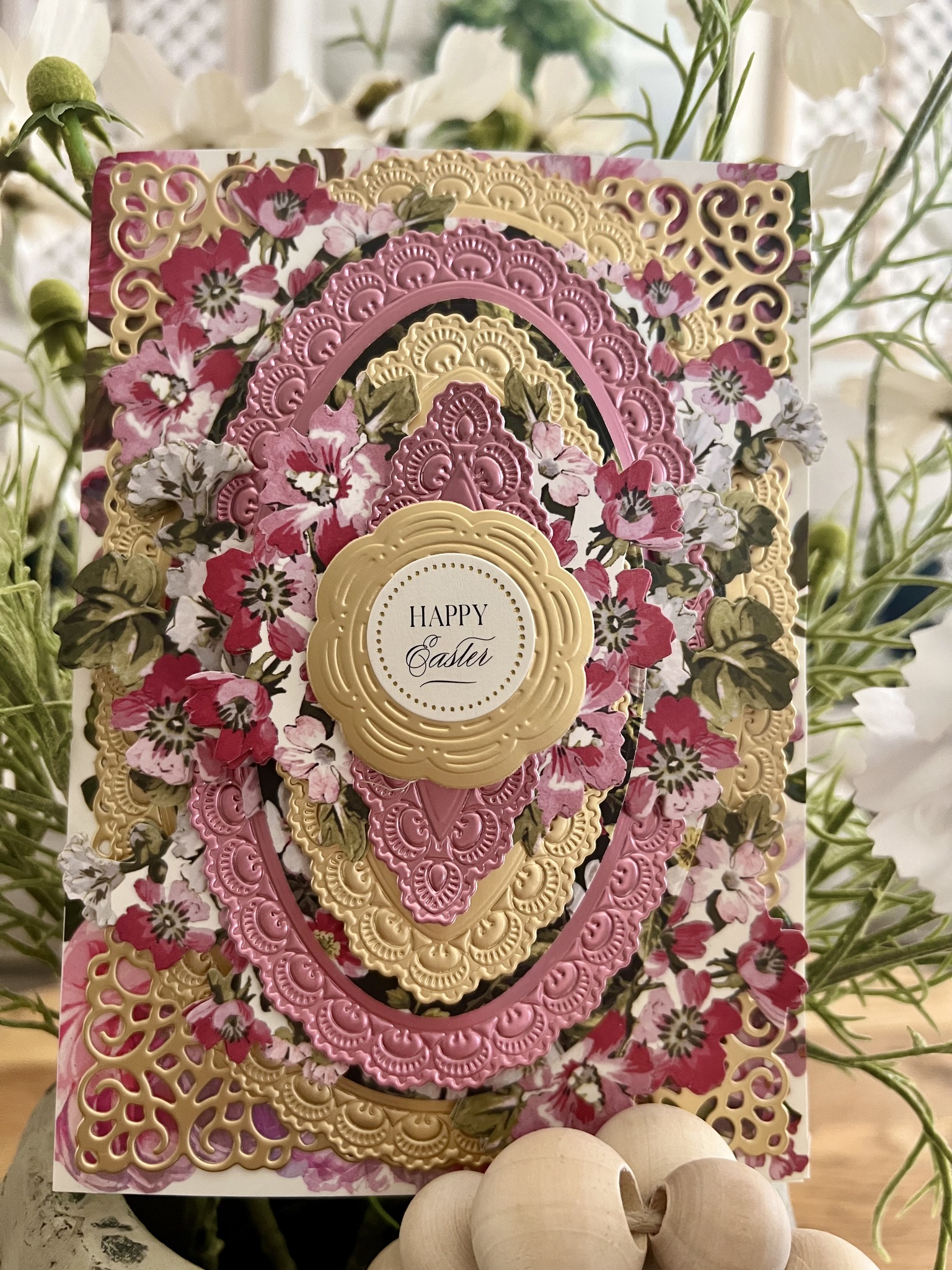 Gay Lynn wants to wish you all Easter greetings!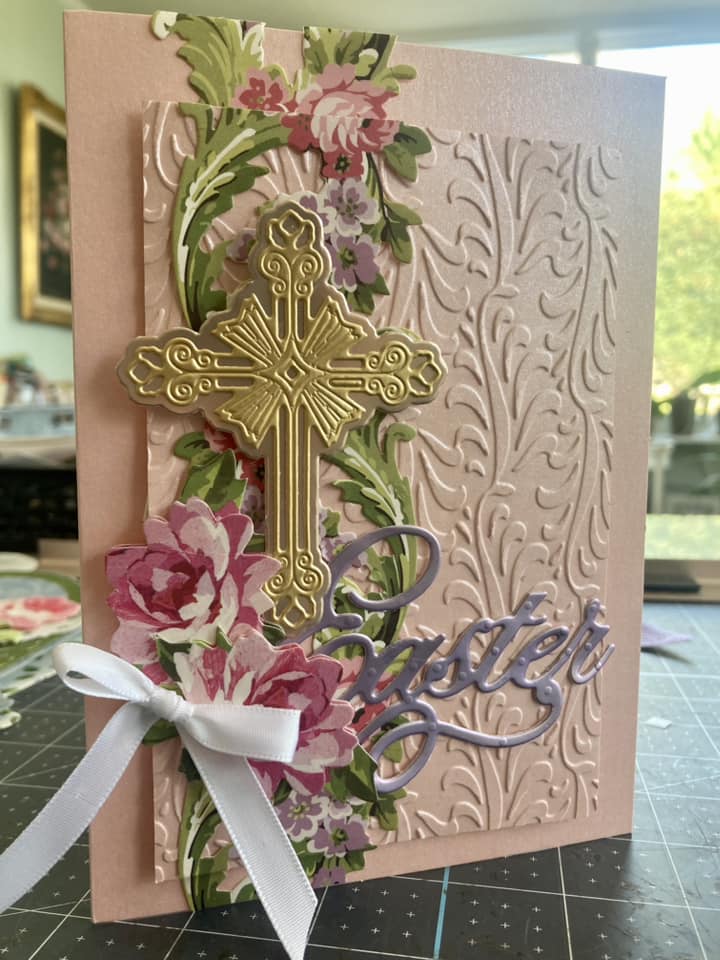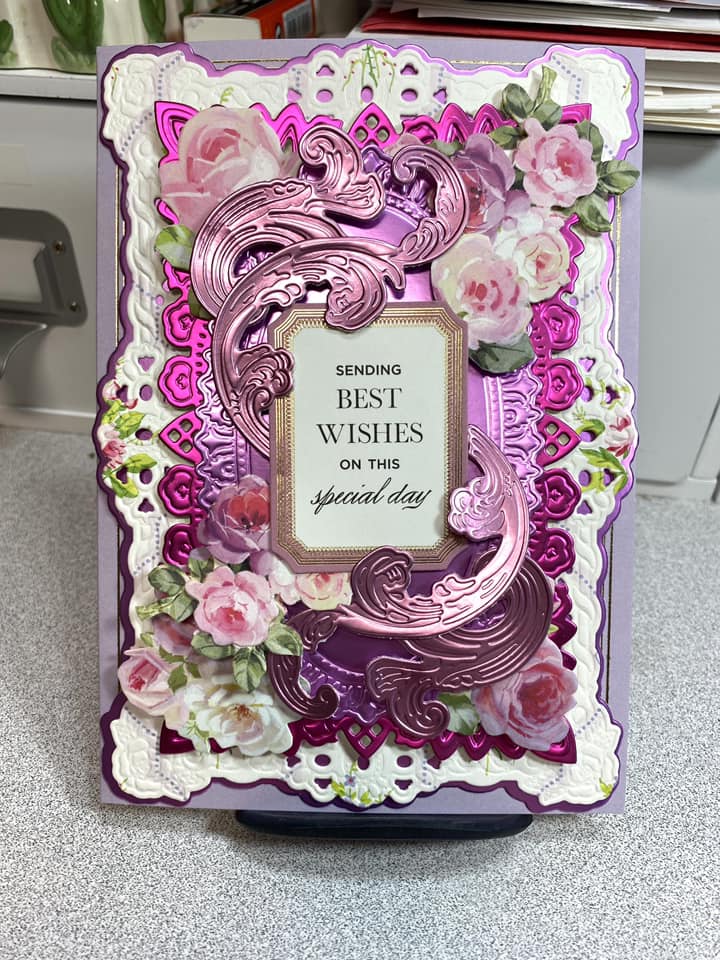 Eve posted, "Another scrapbook page. I was playing with the various fan dies to see what I could do with them. I ended up using the mini French fan dies to create a curtain border. Then I cut out one side of the fan pop-out die to add a decorative arch to the photo. The lower border was created using the folding screen die set from Create 8."
Pretty page! We're getting so excited for Crop at Home 3!
Tracy shared, "This is an Easter card I made for my sister in law who lives in another state."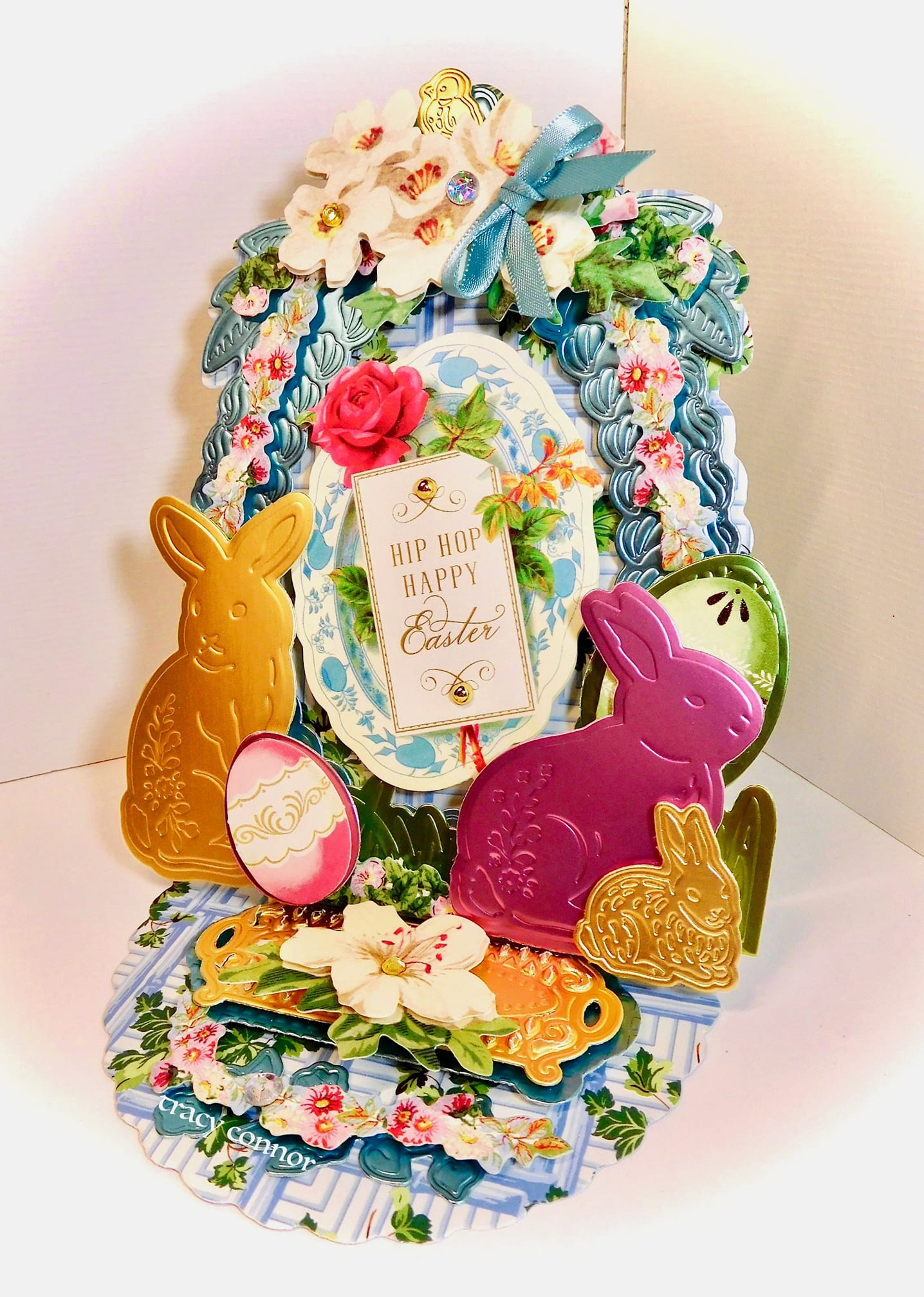 Joy said, "I called this one the gazebo florist."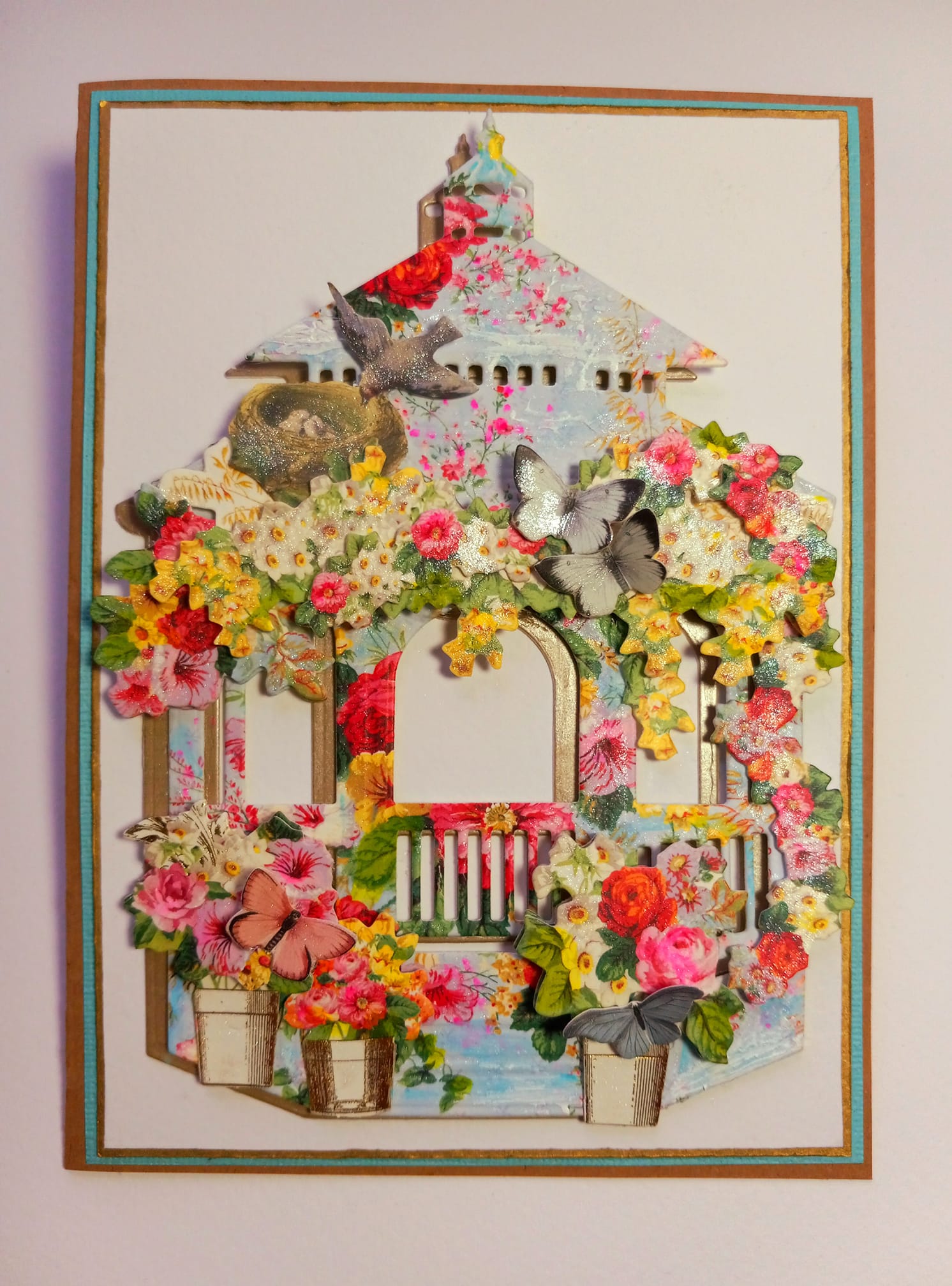 Janice wrote, " I am having so much fun creating with my new jacket die. I have found so many different ways to use it…..I'm trying to send Anna a card every month for fan mail Friday so I will be sending her this one. I call it a pop-n-stand for lack of a better name. It folds down flat to fit in an envelope for mailing and then when you pull it out of the envelope, it pops up!"
Gorgeous work!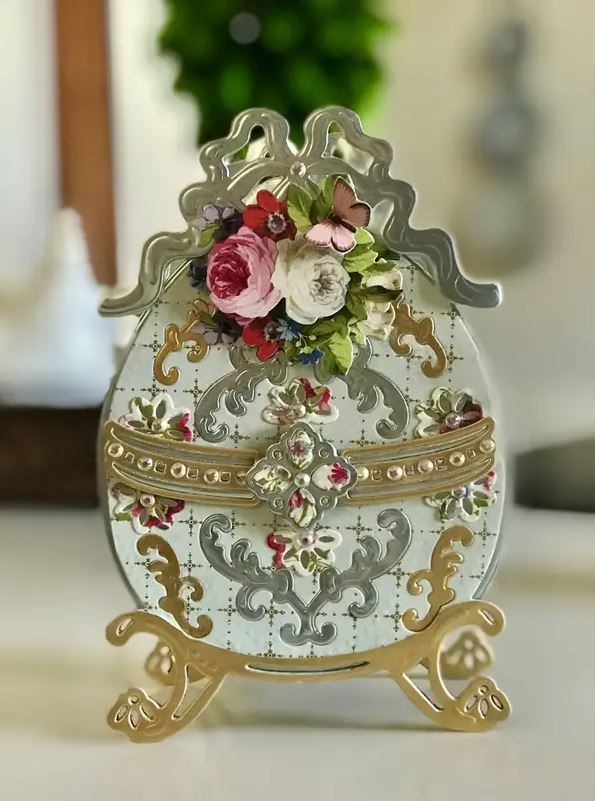 Mary shared, "I have been playing with the new box cards dies. They're fun to make, and people seem to be very impressed with them. (They don't know that the boxes aren't hard to make.) I really enjoy doing them. Looking forward to getting the new scoring board so I can make gift boxes to hold them."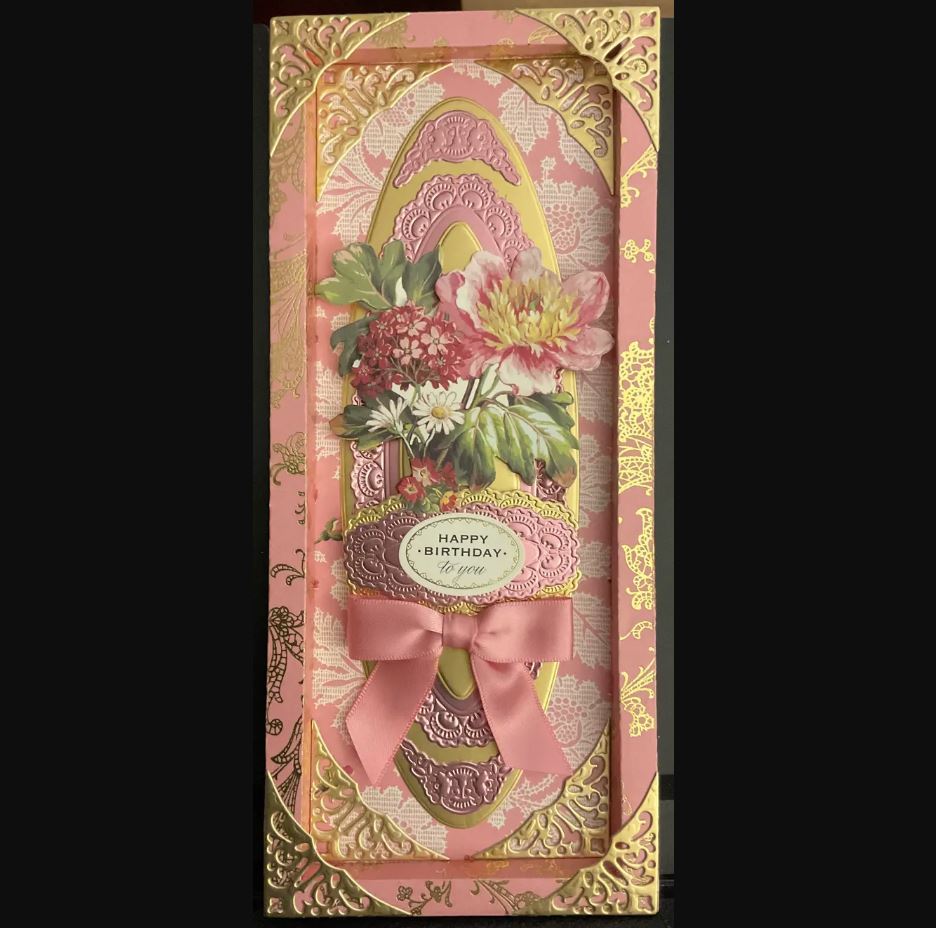 Sherry said, "Although I have made many Easter Cards using the Jacket die I had not made one like the card Anna demonstrated on AGTV. Here is my AGTV Easter Egg Jacket card. It was easy to make and I think I had a smile on my face the whole time I was creating it. Oh, and yes, let's not forget the pearls!!"
We're so glad that enjoyed making it! That's what we like to hear!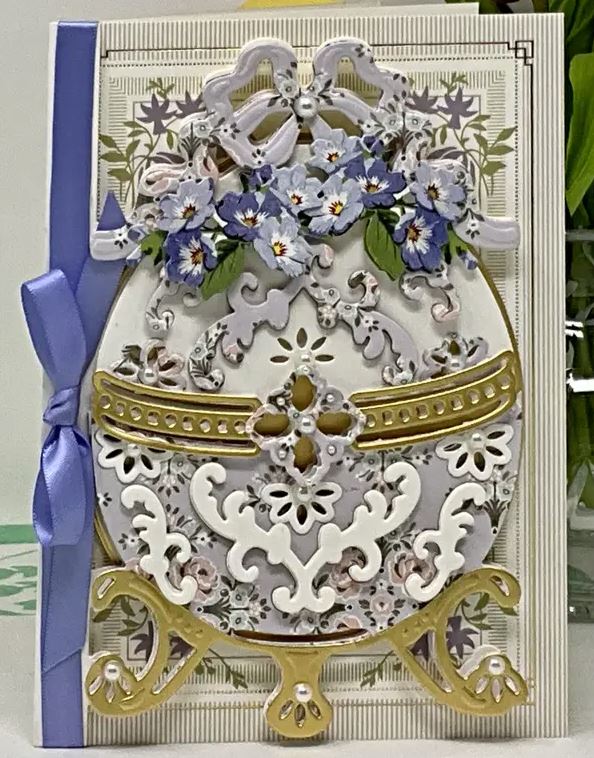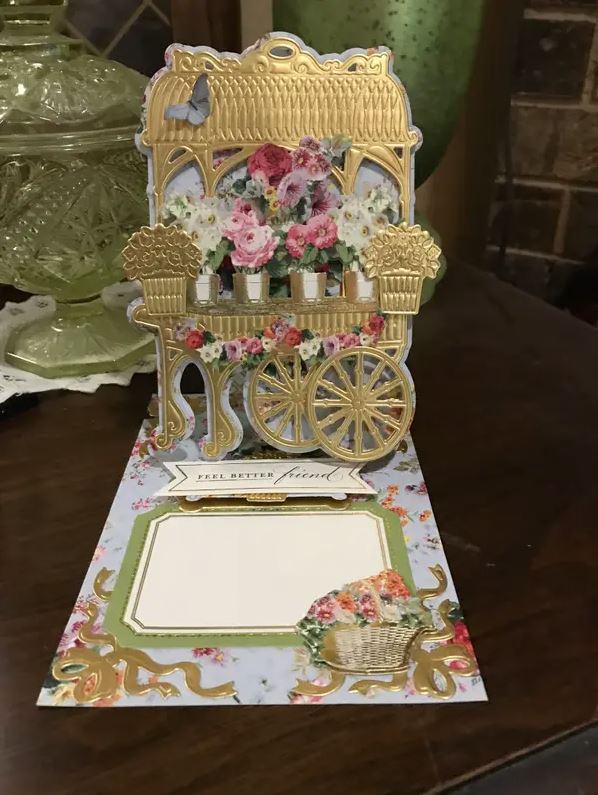 Diane posted, "Today I received my A.S. Simply Congratulations Card Kit. After watching Anna on the Cardcentric Compendium Die video, I decided to mix and use on the Simply card kit. I layered both of them using the A2 dies from the set."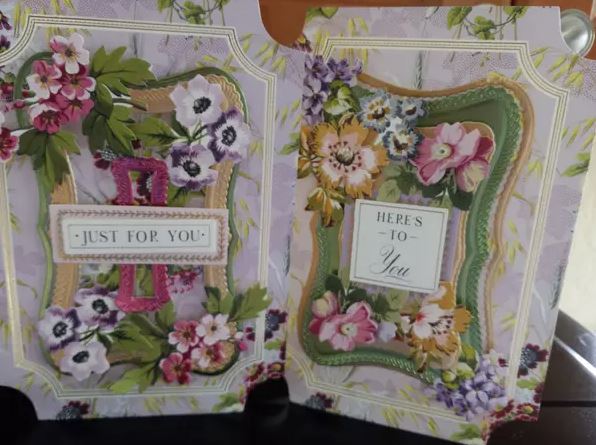 Diane called her card Bunny Love.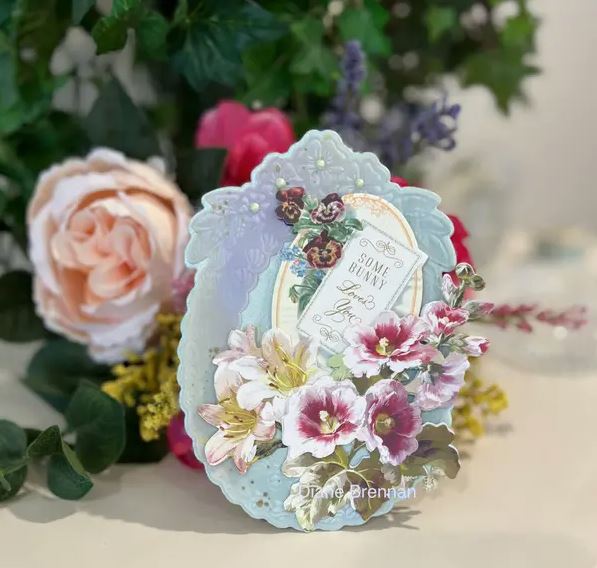 Edyne shared, "I am having fun creating a "year of
birdhouses
"!  I made this banner thinking I would send it to Fan Mail Friday, but I loved it too much! I still wanted to share yet another way to use this adorable die set! Happy Spring!"
Happy spring to you!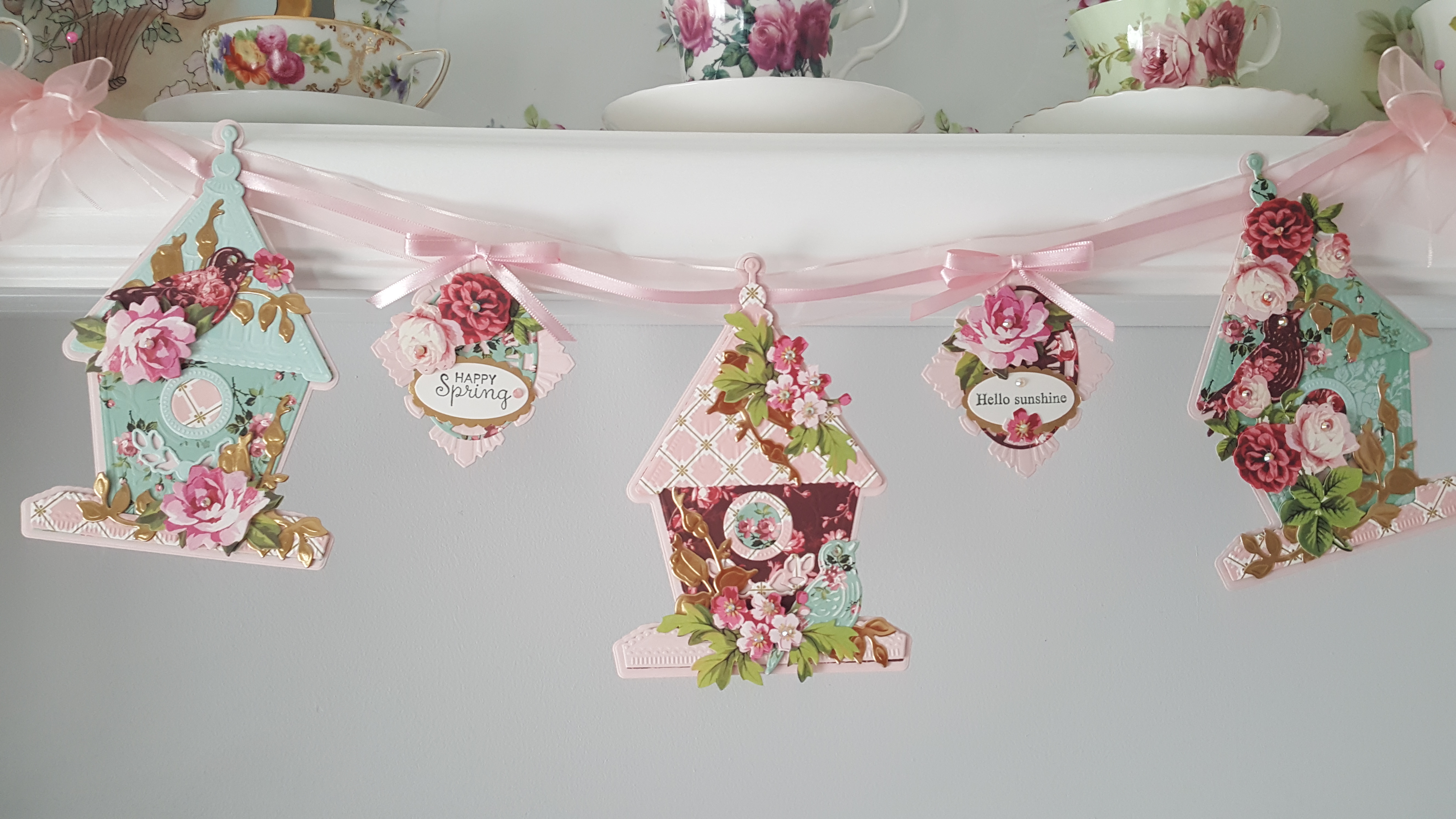 Cindi shared, "I worked with the
Sugar Egg dies
and wanted a lot of depth. I remembered I had some Fairy Tales Scenes cards and used those. I haven't seen anyone else using those to achieve such depth so thought I'd share. I added butterflies from the Flower Cart card kit, and a perfect bow from Anna. All is Anna except the pearls and flowers, which I'm sure Anna's would be even nicer if she made those. I'm pleased with the results even though the photo doesn't show true depth. Going to try one next with a cross and the lamb. Happy Easter everyone."
Too cute!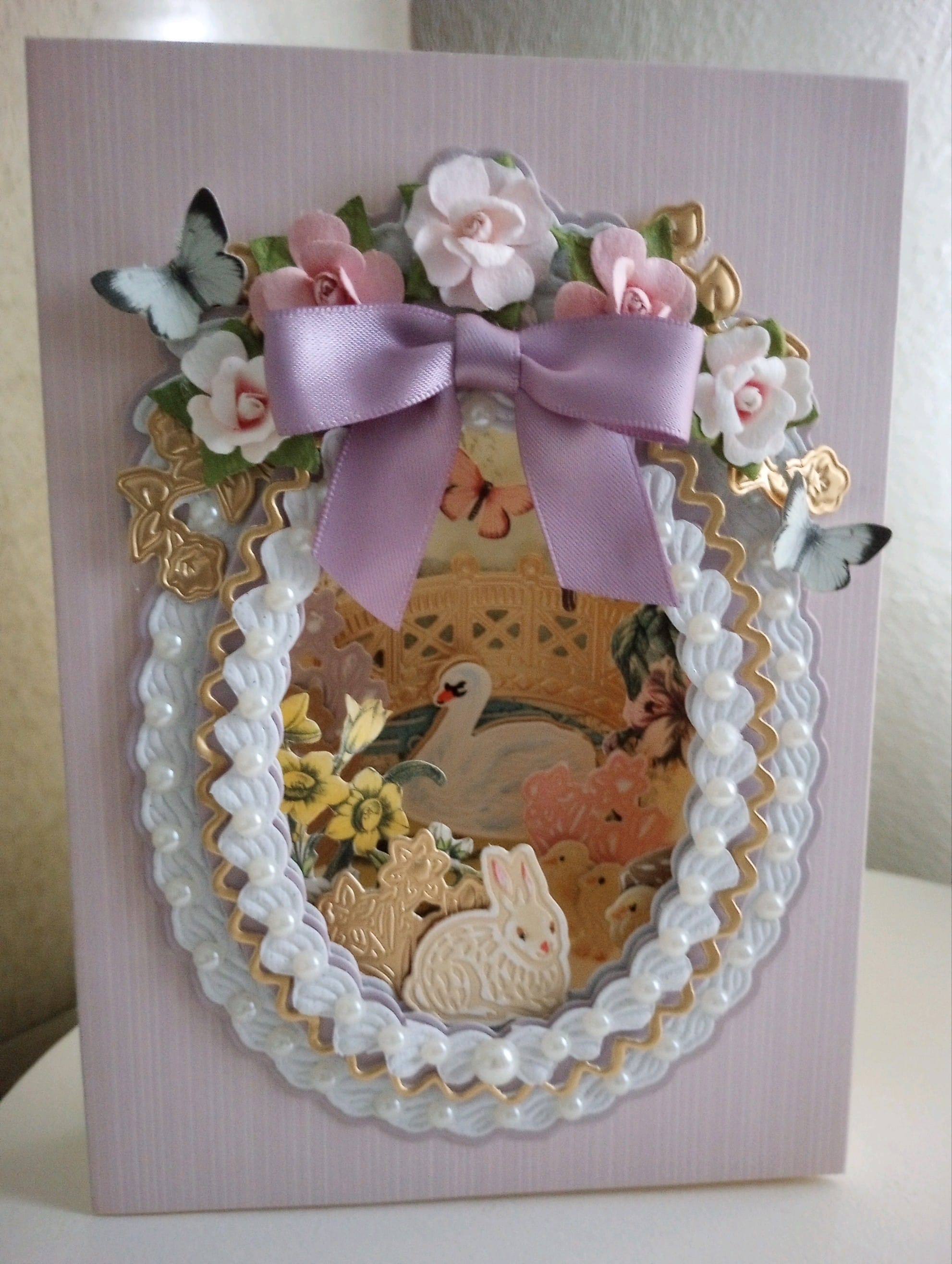 Colleen shared, "I just finished making my 7 year old great niece her Easter
Gingerbread Explosion House
. Back at Christmas, I promised I'd make her a village of these type of houses for all the different holidays. She has already received from me the Christmas and a Valentine Explosion House and this is the next holiday that I promised her. I think she might like this one the best!"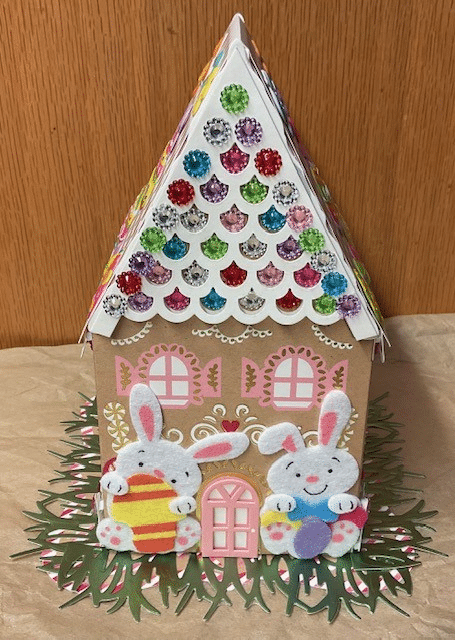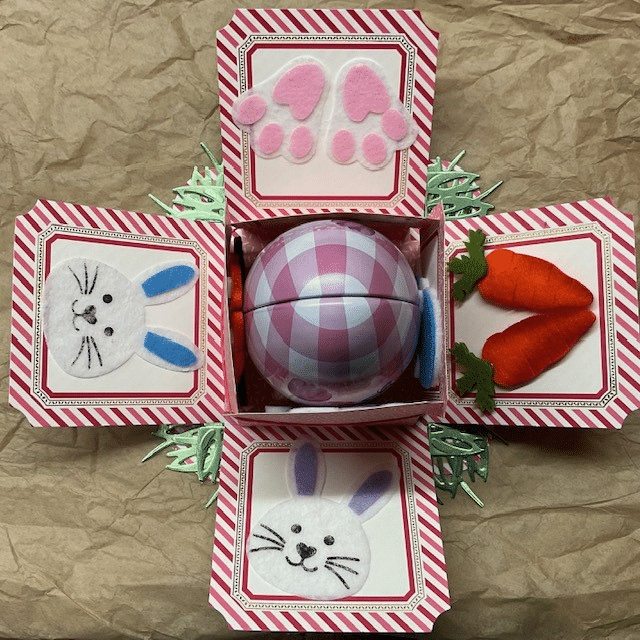 Judie said, "I wanted Anna to see these on her blog."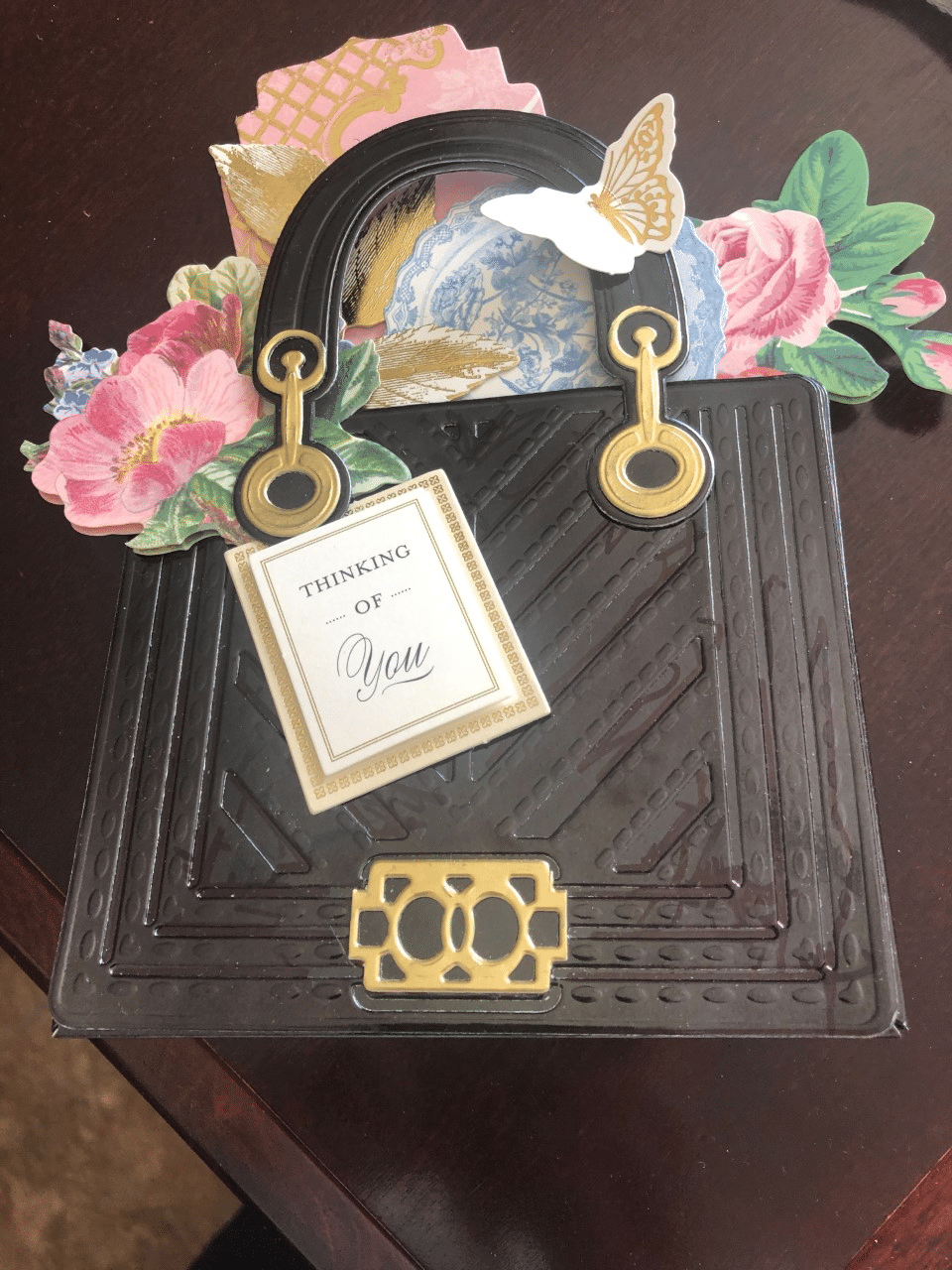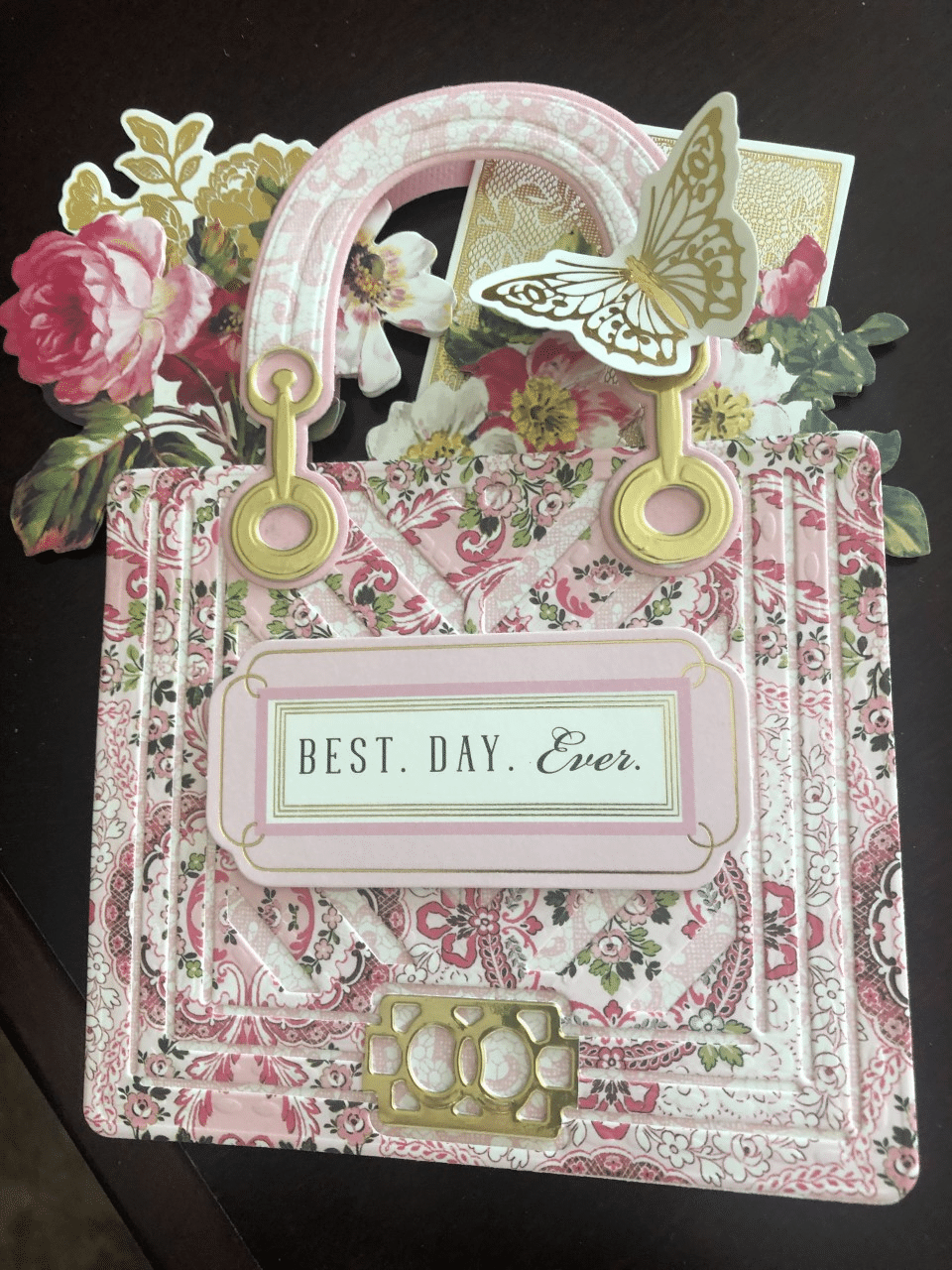 Wonderful crafting this week, everyone! If you would like to be featured on Craftspiration post your projects with us on Facebook, in our
private community
in Finishing School or email them to us at rsvp@annagriffin.com. We hope that you have a wonderful Easter weekend!
Love,
Anna