Hi Griffinites,
You all have outdone yourselves this week with the amazing cards and projects that you shared with us across our social media channels and email! Thank you for the creative spark that you ignited with these lovely crafts! We look forward to seeing what you make each week, and it's so fun to have a look into your worlds and to see what you are creating for.
Come be inspired!
Valerie said, "Made two cards highlighting the 3D Mini Butterfly dies. Wanted to try something new so I cut out the card fronts and covered both with the three rolls of washi tape I own. The card on the right I made a Pet Sympathy card for my youngest adult niece whose sweet kitty lost her battle against cancer this month. The card on the left are all the washi tape butterflies for a Hello type card for you Anna."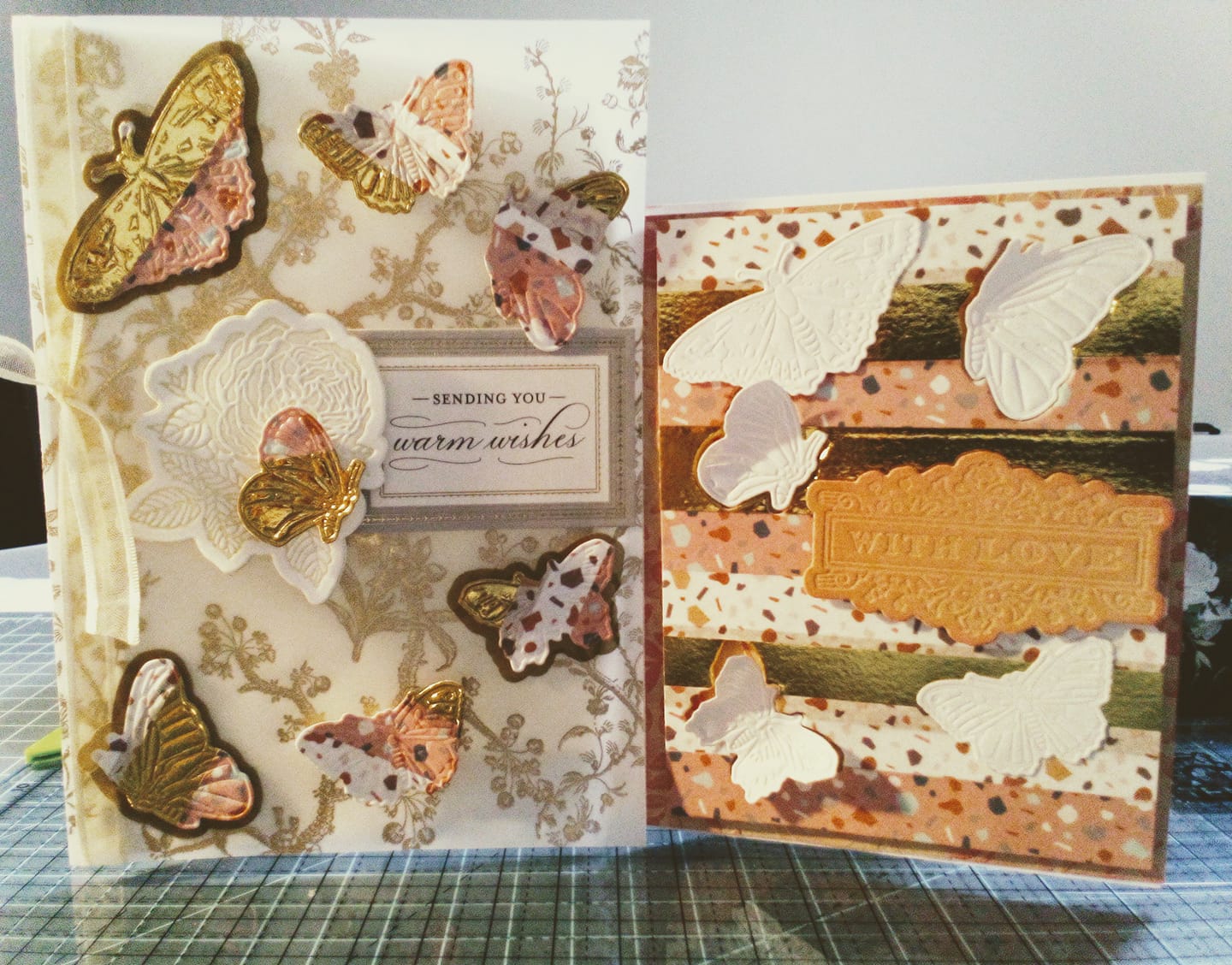 Irene shared, "I like experimenting with the floral pattern vellum."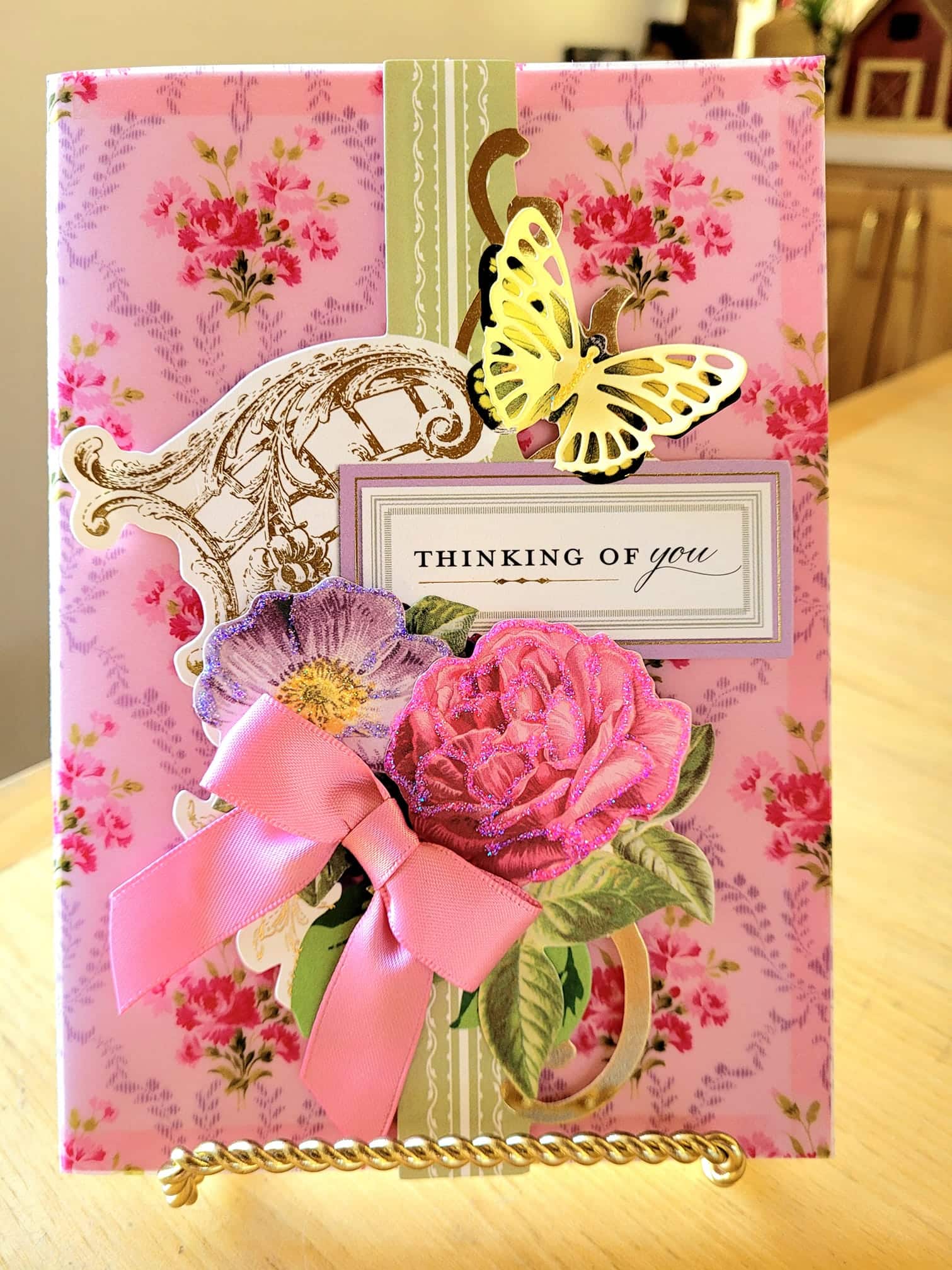 Nicole wrote, "Created for a sweet 12 year old girl who needs encouragement."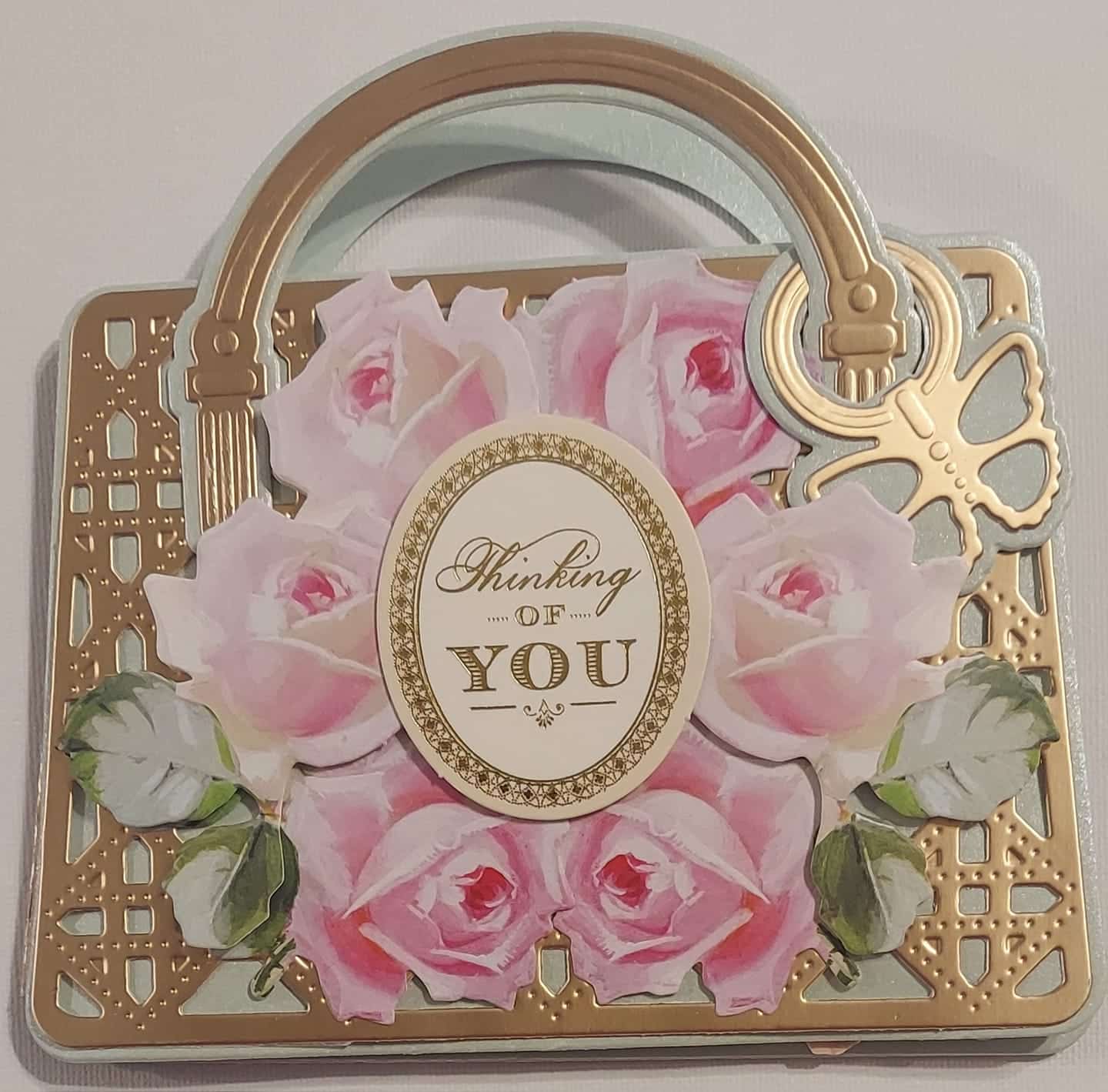 Thea posted, "My Mother's Day Card I using Fan Dies and Thankfulness paper and flowers. I'm so addicted to the paper, it's so pretty!"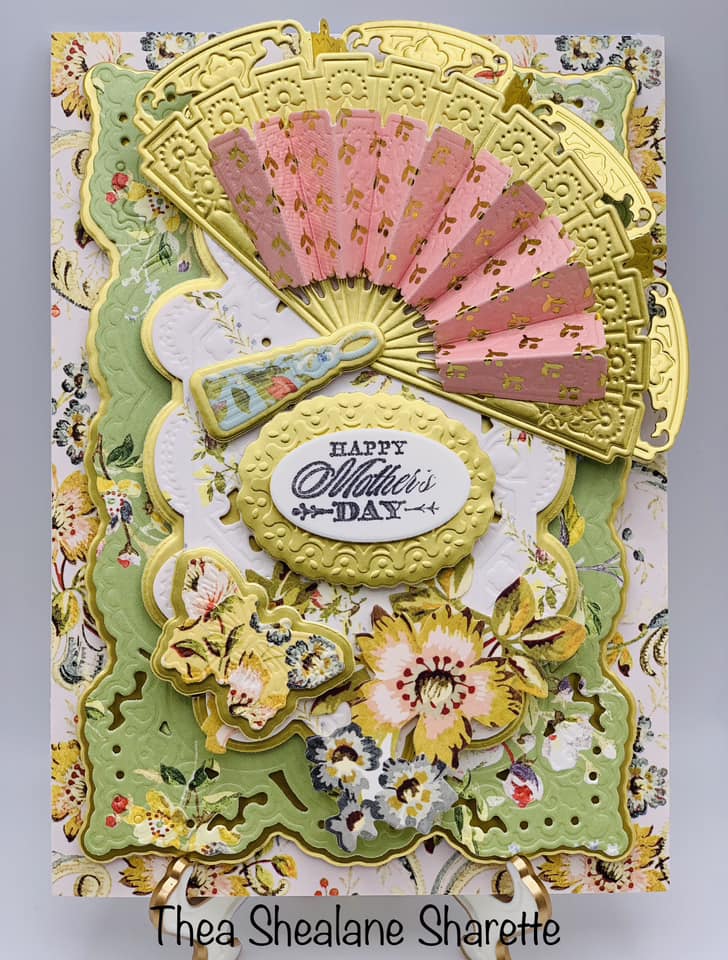 Suravi shared some of her pretty cards!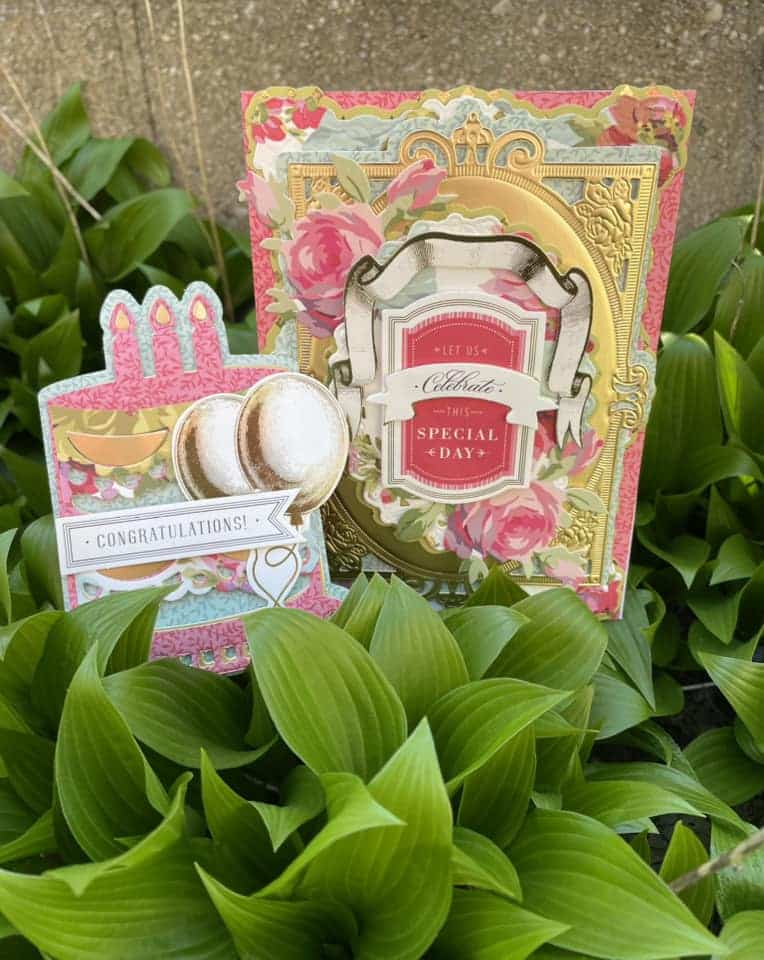 Lu said, "Making Mother's Day cards for a card exchange. Love the Basket Easel Card Die! Please bring back these beautiful flowers….PLEASE!! Gorgeous scrapbook page!"
Maria shared, "Mother's Day cards…..Love seeing everyone's projects!"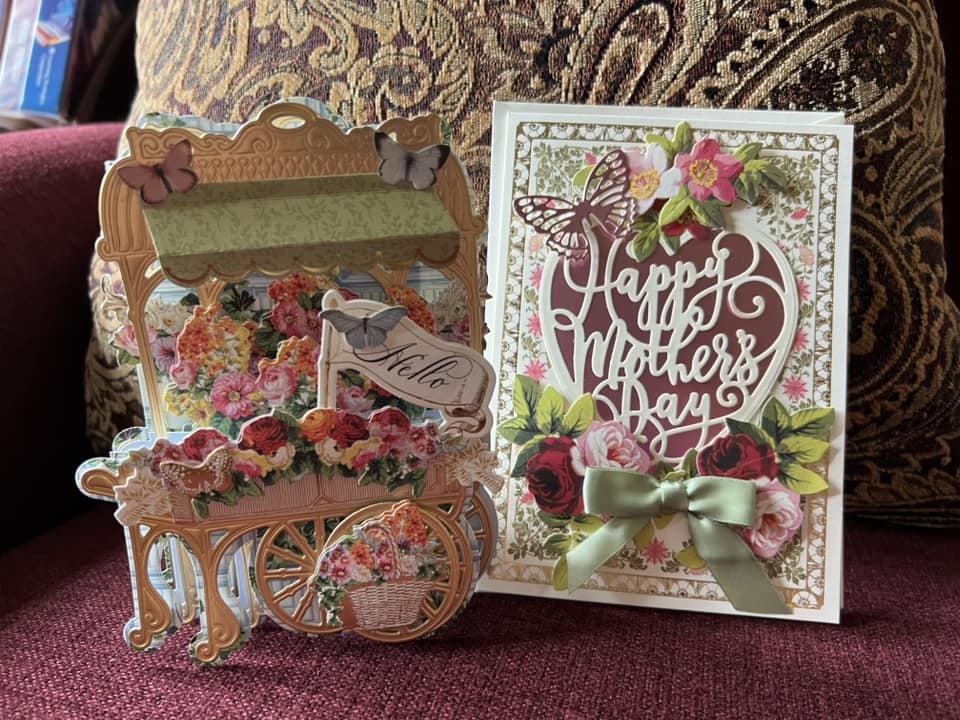 Jan posted, "Hi there, here are a few birthday cards made with all Anna."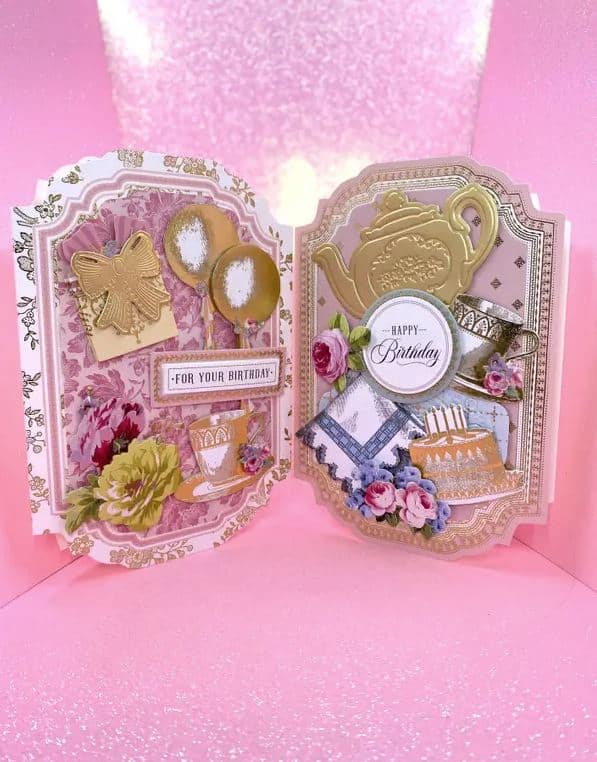 Sheri wrote, "I have two beautiful ladies in my family Graduating from college so I made the purse box for their gifts. And I decorated the envelopes with the Cricut."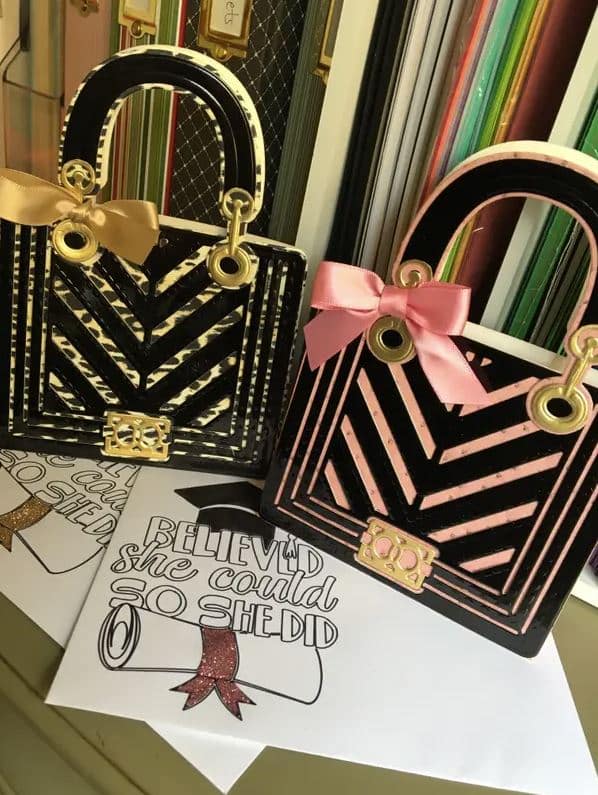 Jane said, "I love the folding screen cards. Created this one for my sister in love…she has tropical birds so I incorporated some into her card. This is one side the other side will be posted in the comments. I also like the ribbon laced through with the flowers on the ends. It give another fun twist."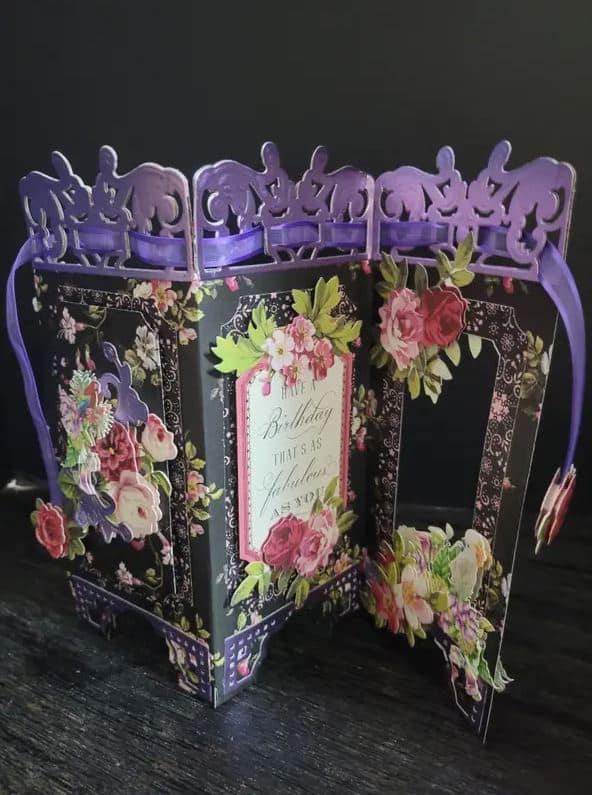 Jimmie shared, "I can not wait for CAH3! My favorite pages we made at CAH1 and CAH2! National Scrapbook Month in May! Bring it on!!❤️ Fist page is with the Heritage collection and the second is from the Heirloom collection."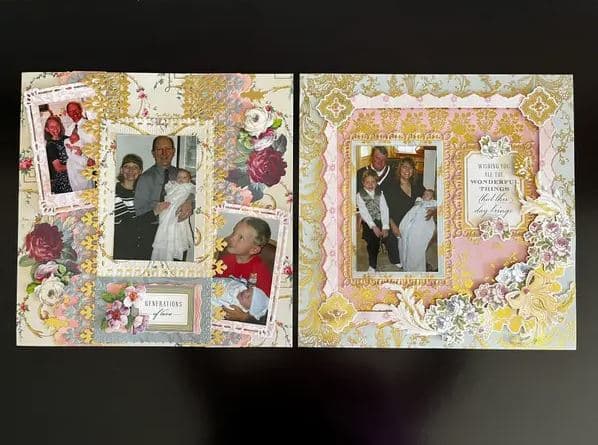 Roxanne wrote, "I made this castle tunnel card for my husband for his birthday. It was a lot of work but worth it. I can't wait to give it to him tomorrow. Here's the inside tunnel. The outside is below in the comments."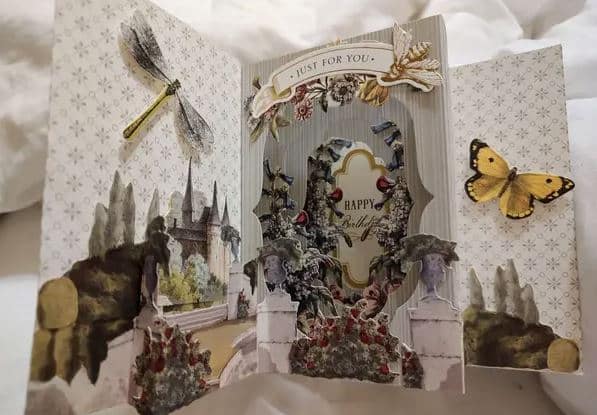 Jennifer shared, "My very first Anna Griffin Easel card using Anna's new Flower Cart Finishing School Craft Box & die set. A 27th Birthday card for my youngest daughter Victoria Isabella. We call her Tori Belle. Anna saved the day with her wonderful Finishing School videos. I was watching Anna's wonderful Flower Cart Instructional Finishing School Videos in the wee hours of the morning of Friday, April 14th (Victoria's Birthday) in hopes of producing an orange & yellow (her favorite colors) themed card for my daughter before her party later that afternoon. Nothing like waiting until the last minute! She loves flowers & is unfortunately allergic to pollen & sensitive to fragrance. Anna's beautiful paper flowers & Annalise collection along with Anna's Flower Cart Finnishing School Craft Box saved the day! It all came together so much faster than I ever imagined it would. She was so pleased & surprised with the card & said she would cherish it & keep it forever! So EXTRA special! Thank you Anna! I am so full of gratitude & thanks not only to you but to my thoughtful generous daughters as well. They purchased an AG Finishing school membership for me for Christmas 2022 & purchased a ticket for Create Crop At Home 3 for me for a Happy Mother's Day Gift! I am truly blessed. I will get to make beautiful scrapbook pages of our cherished photos & happy memories with my daughters & all of you in Annaland the first weekend in MAY! YAY! WE ARE SO EXCITED! THANK YOU FOR BEING YOU & ALL THAT YOU DO TO ADD HAPPY POSITIVE BEAUTY & CREATIVITY TO ALL OF OUR LIVES, FOR ALL OF THE GENERATIONS TO COME TO ENJOY! HUGS! YOU ARE LOVED!"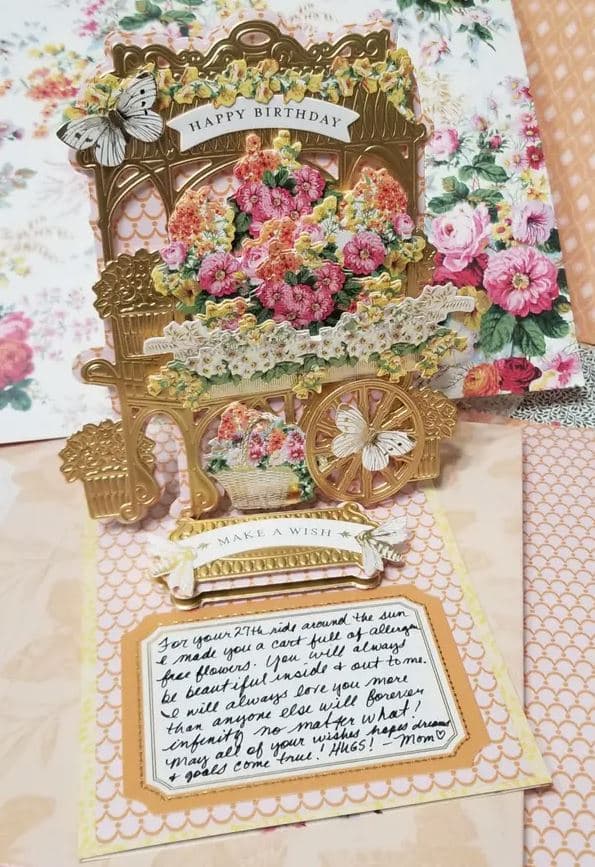 Lisa said, "This is a card for my best friend's mother-in-law in ICU at the hospital. First time using the 3D Fancy French Frame and 3D Butterfly dies I bought when they first came out. Used the Lillian Paper Crafting Collection and the coveted ice blue and pink metallic card stock in the swag bag from one of the virtual Creates."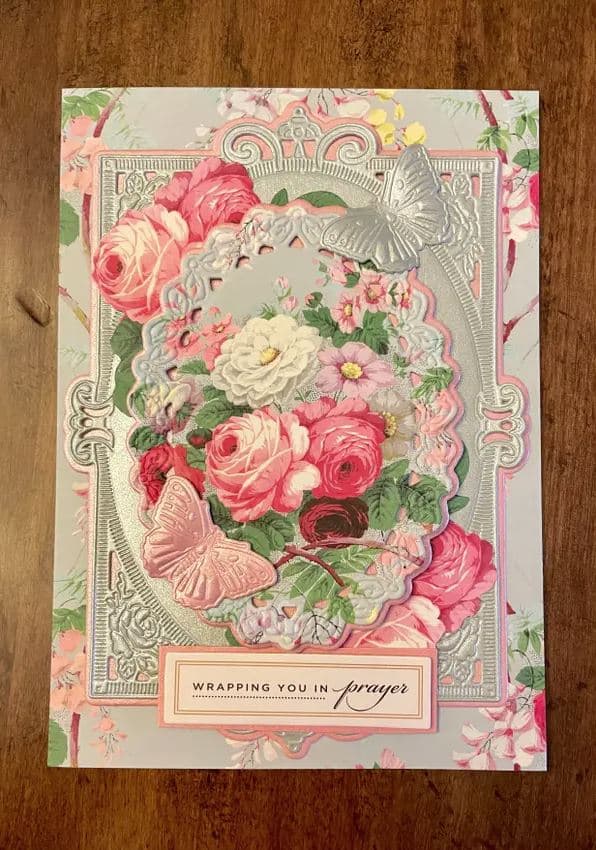 Diane posted, "Here is my version of flower power inspired by Anna's latest AGTV Livestream. Anna just creates the prettiest florals! I never tire of them!"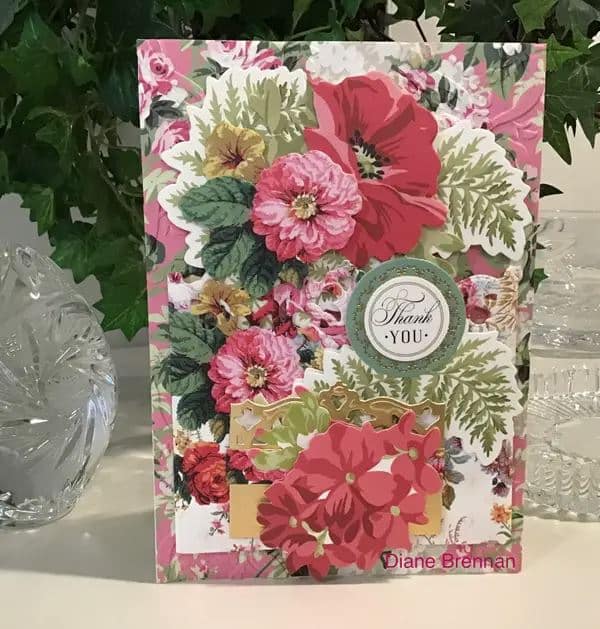 Margie shared, " This is the front and inside of my new Mother's Day card made from the versatile basket dies.  They are wonderful."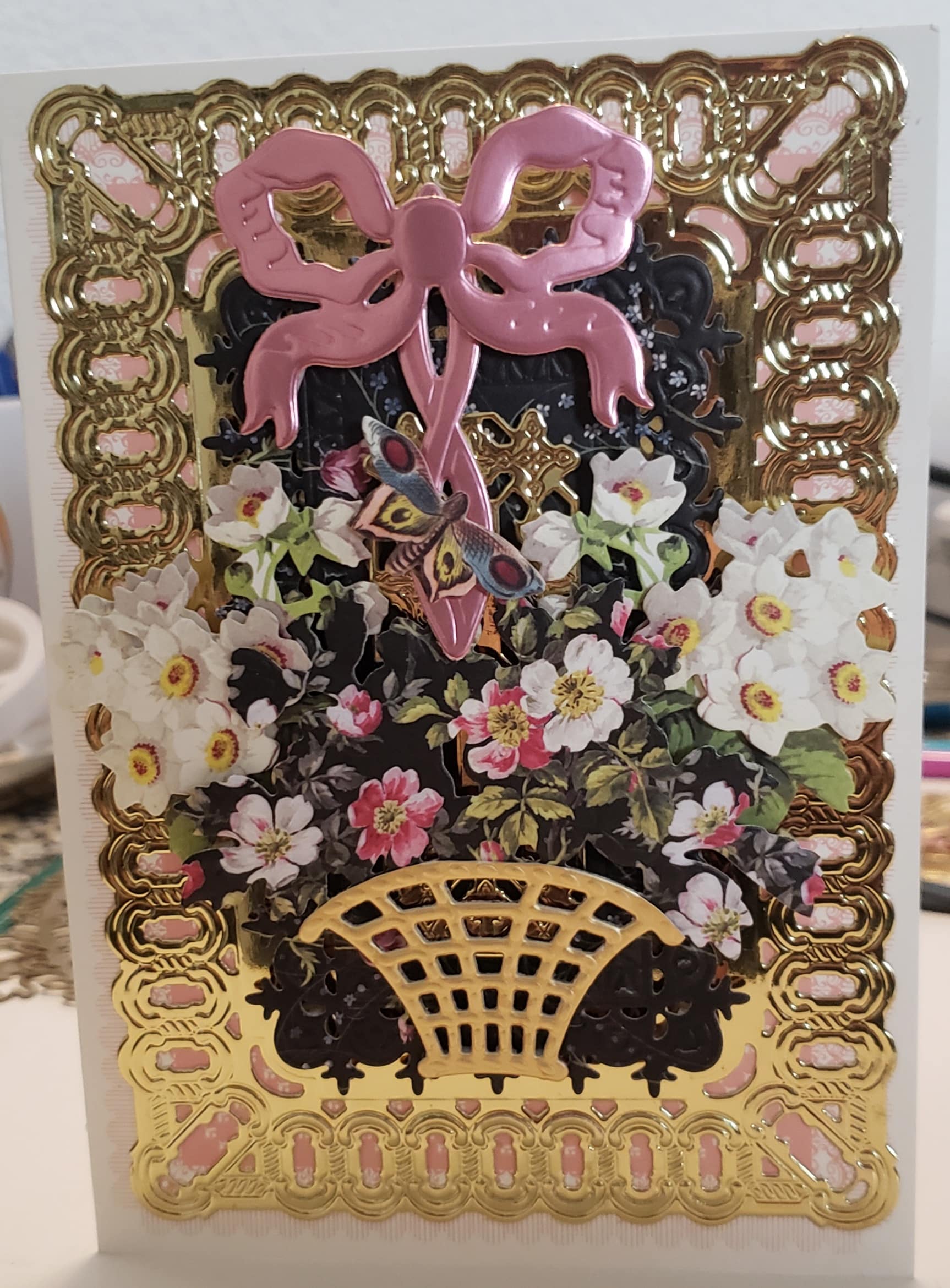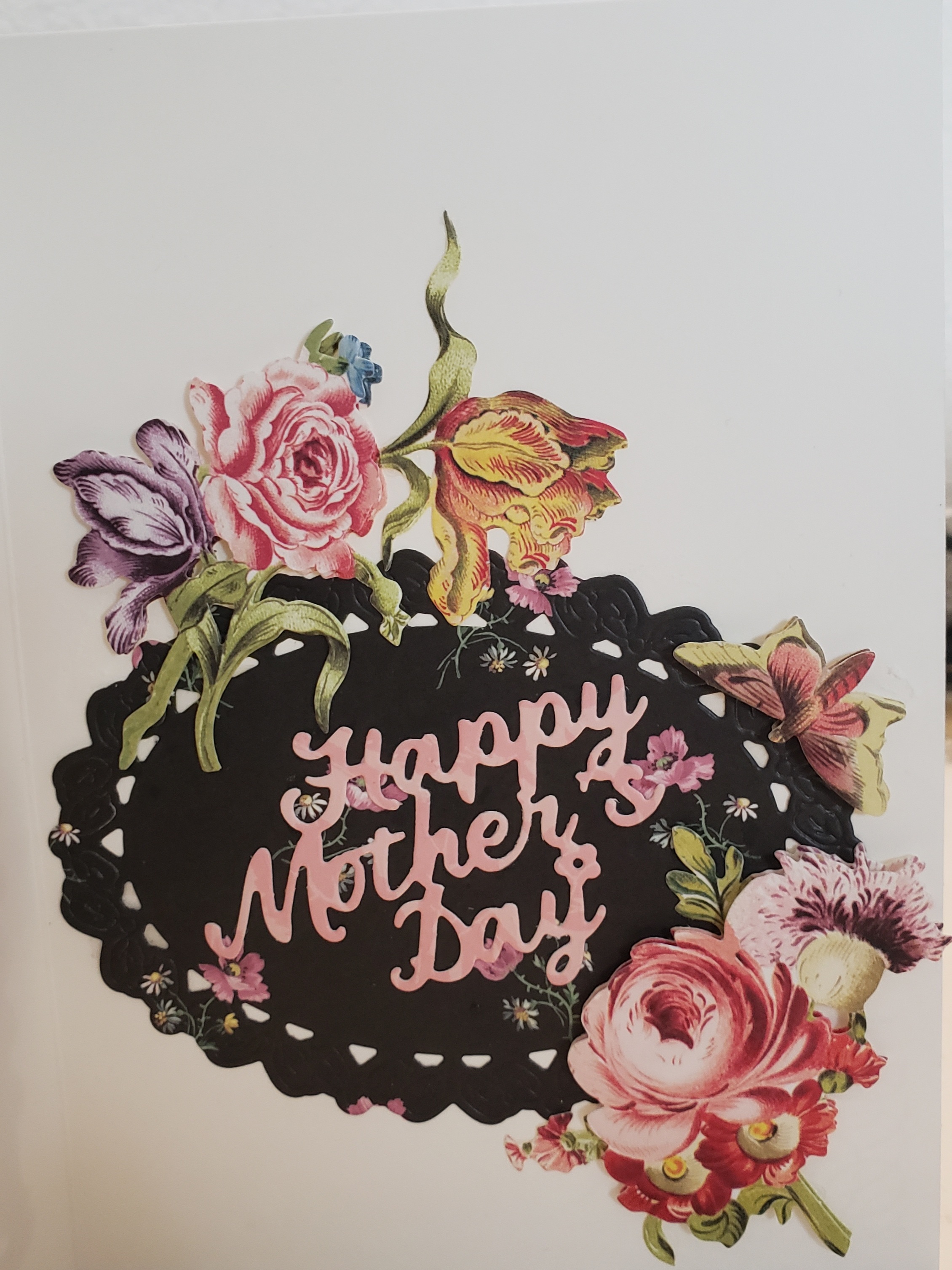 Craftspiration is such a great resource for papercrafting ideas and to get to know those in our crafting community. To be featured, post your projects with us on our social media channels, or email them to us at RSVP@annagriffin.com. We have our April Finishing School Live today at 12pm, and we hope that you will join us for an hour of incredible Mother's Day crafting on
AGTV
!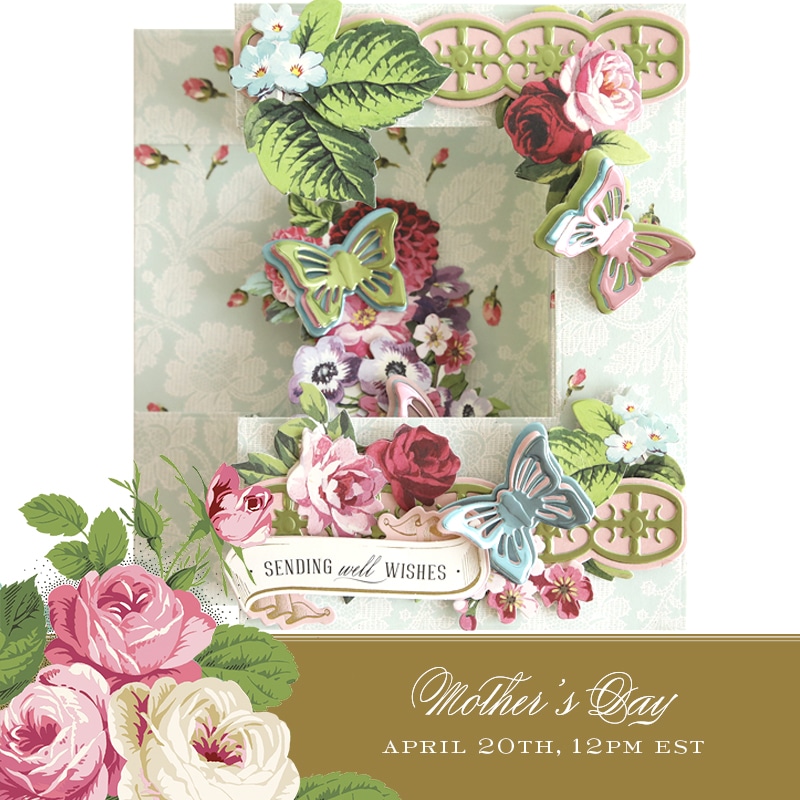 Bye for now,
Anna