Hello friends,
Your beautiful projects are on display on today's Craftspiration blog post. We are rounding out the Easter season and showing off some spring scrapbook pages and projects. It is such a pleasure to see your amazing crafts each week, and we know that all of the special people who receive  your works of art love and appreciate them so much! As always, you inspire us and Griffinites everywhere.
Come see the gorgeous projects shared this week.
Suravi said, "Enjoying Spring, Remembering my Mom and making cards with your beautiful Fancy French Frame Dies 2 and your beautiful Rose collection paper crafting kit. Thanks for such an awesome deal on HSN."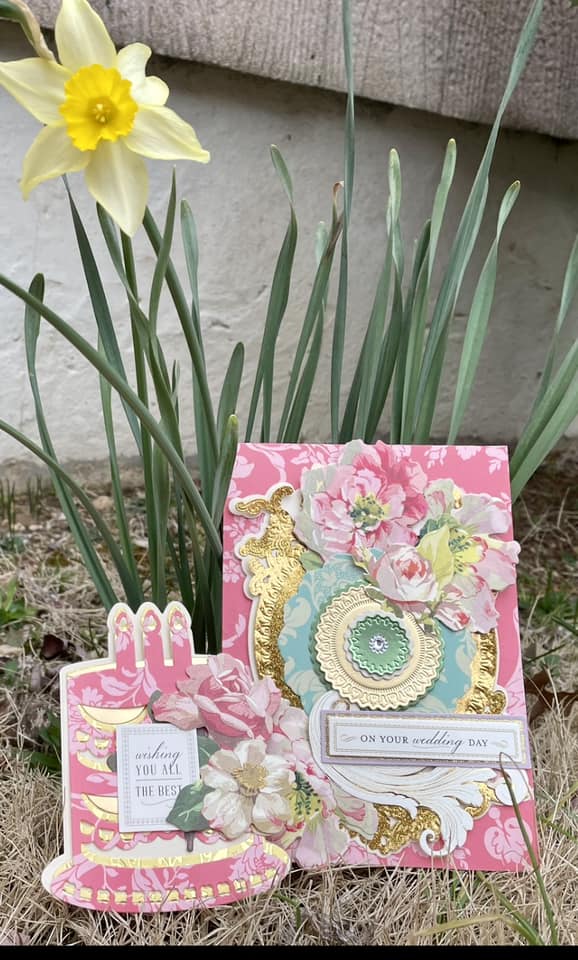 Tracy posted, "This is one of the purse cards I made for Mother's Day. It has photos inside… and this one is for my daughter."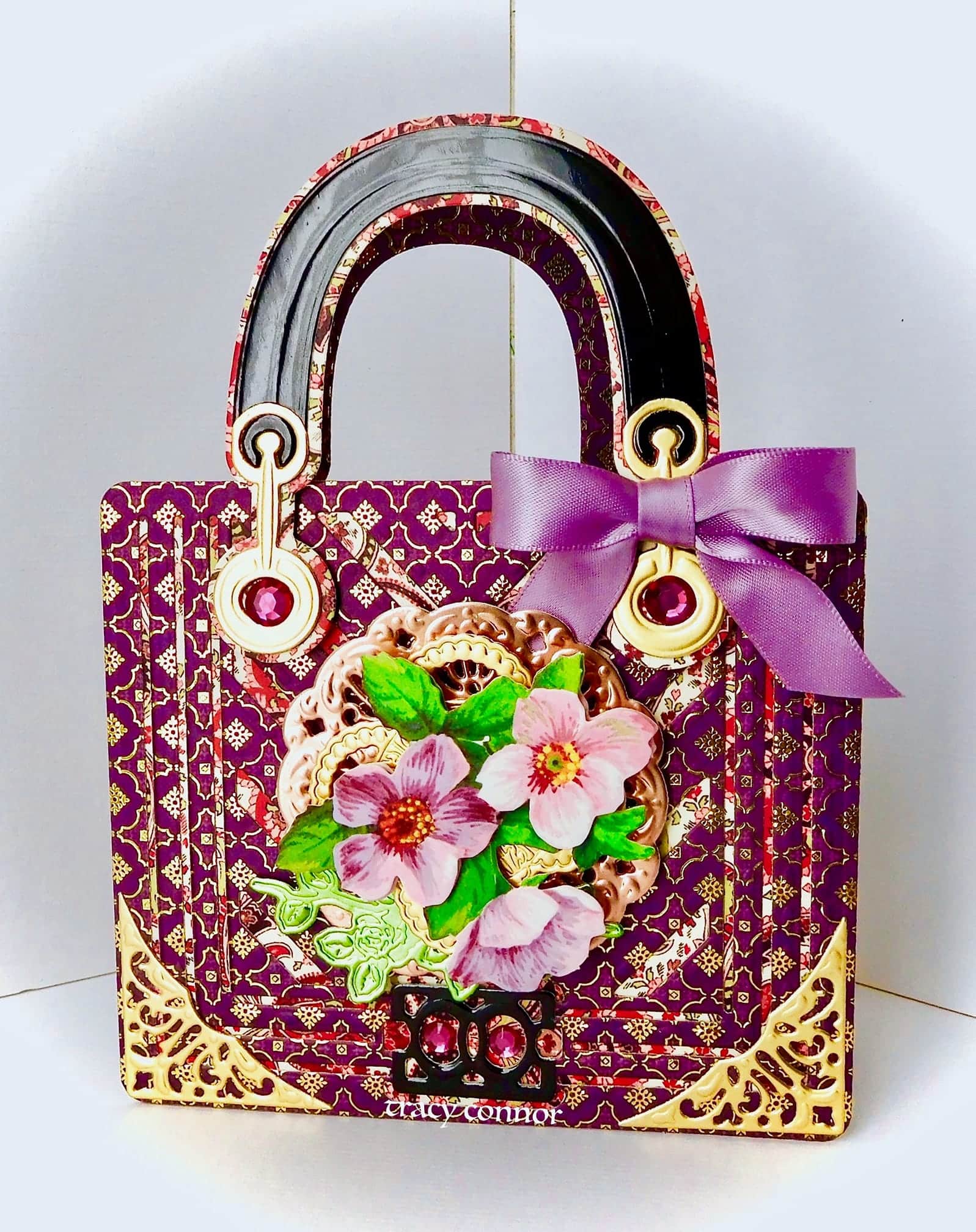 Terry shared, "Hoppy Easter Friends! Some Bunny Loves You 
Materials for this card: Annalise Paper Collection, Easter Stickers, Sugar Egg Scene Dies, Heirloom Lace Dies for the corners, and Door Dies for the garland."
Gorgeous work as always, Terry!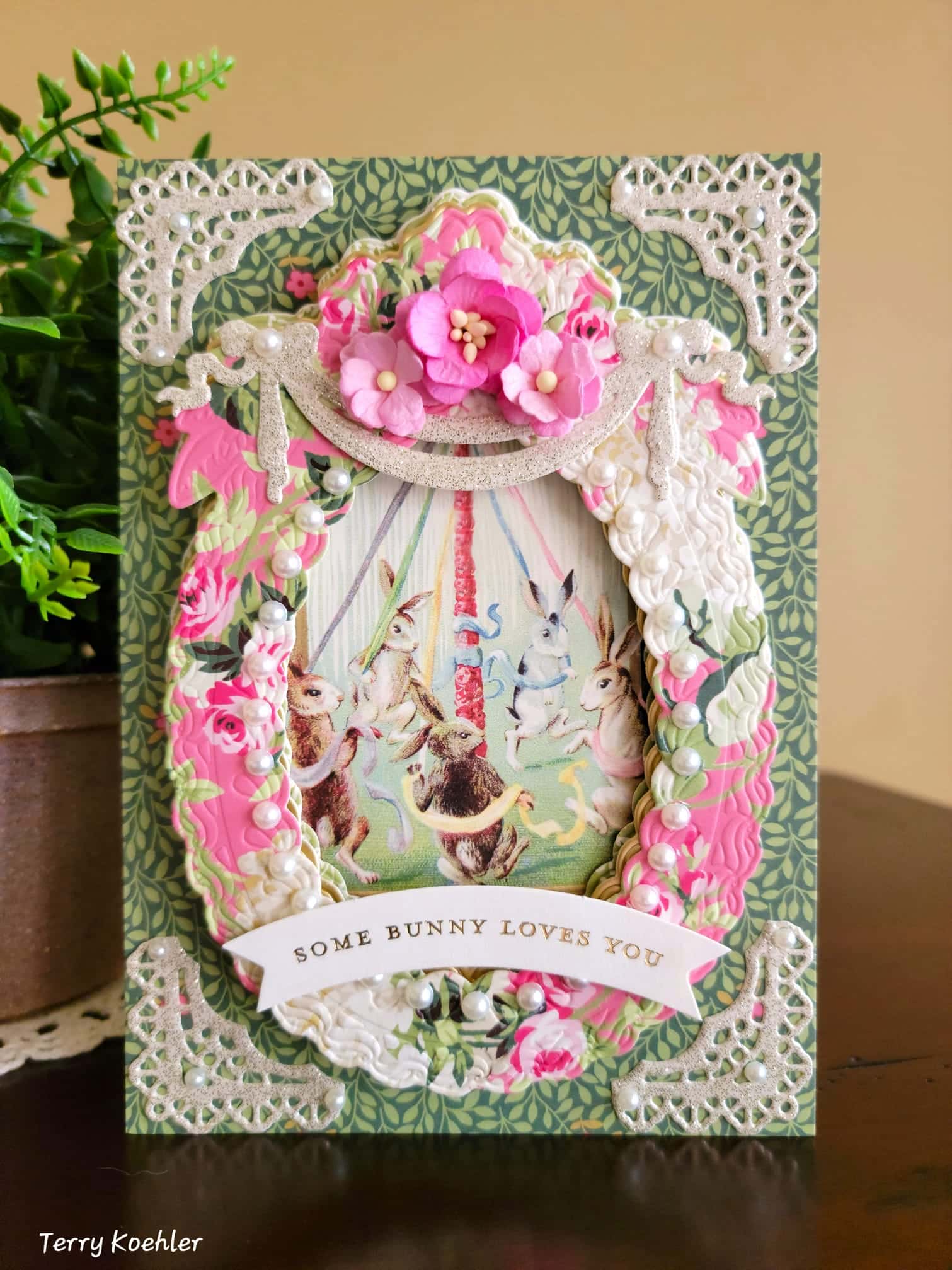 Susan posted, "I don't have my papercrafting supplies with me because I'm in Houston TX while my husband Steve is being treated for Cancer at MD Anderson; but here are Easter cards I made several years ago!"
Thinking of your family, Susan! HUgs!
Becky Jo wrote, "Happy Easter! I was able to make a card for a friend that lost her dog & kitty within a week of each other. I used Anna Griffin Inc. Remembrance kit. I put the sentiments for the outside on the inside & added Anna's Furry Friends parts."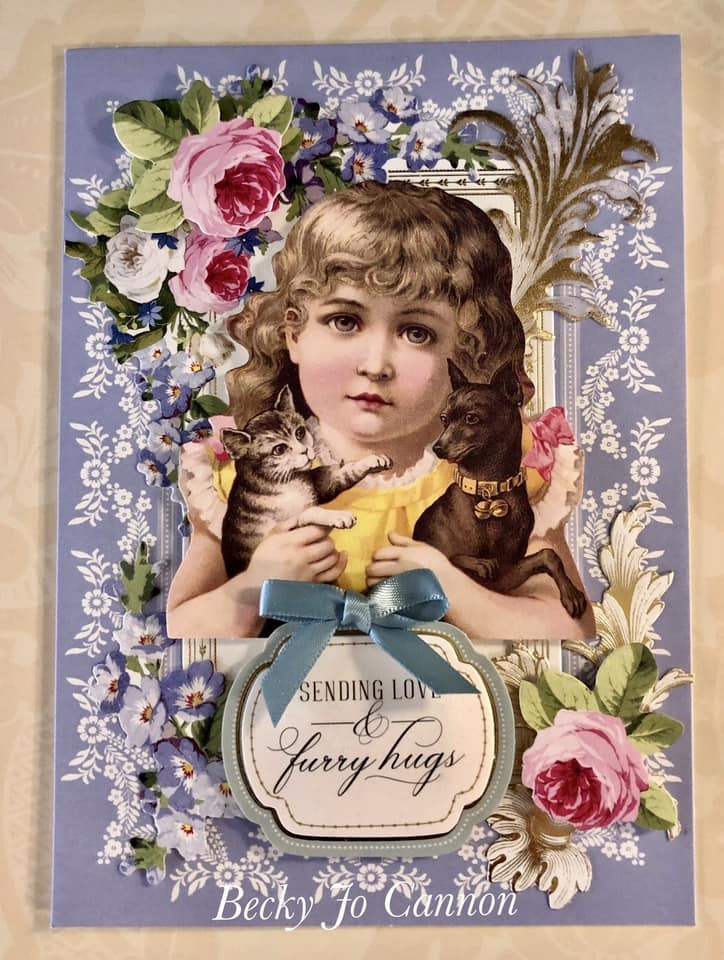 Clare said, "Card for my dad. Happy Easter to those who celebrate."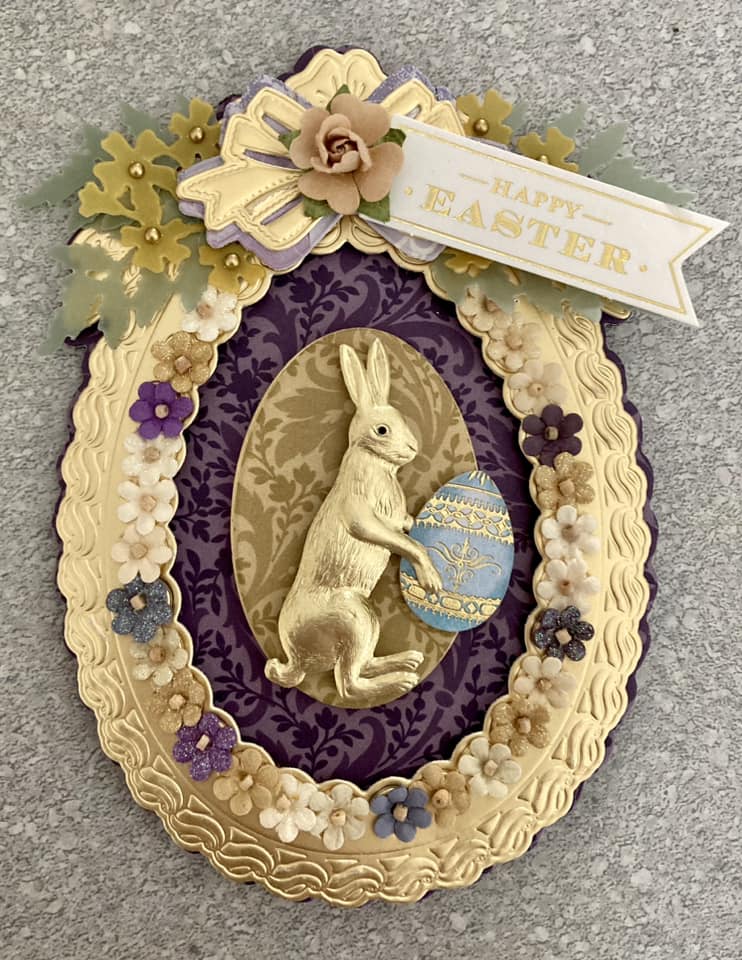 Gay Lynn wrote, "Happy Easter!"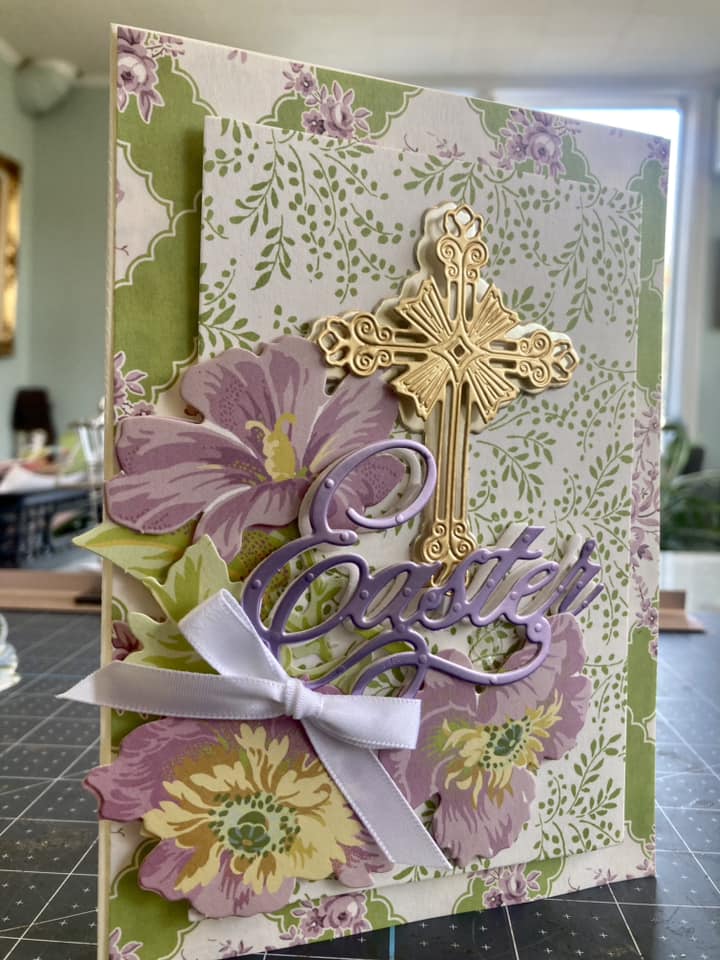 Sona posted, "Good Afternoon- Easter Blessings Here's an Easter card I created for my Mom…"
Love this card!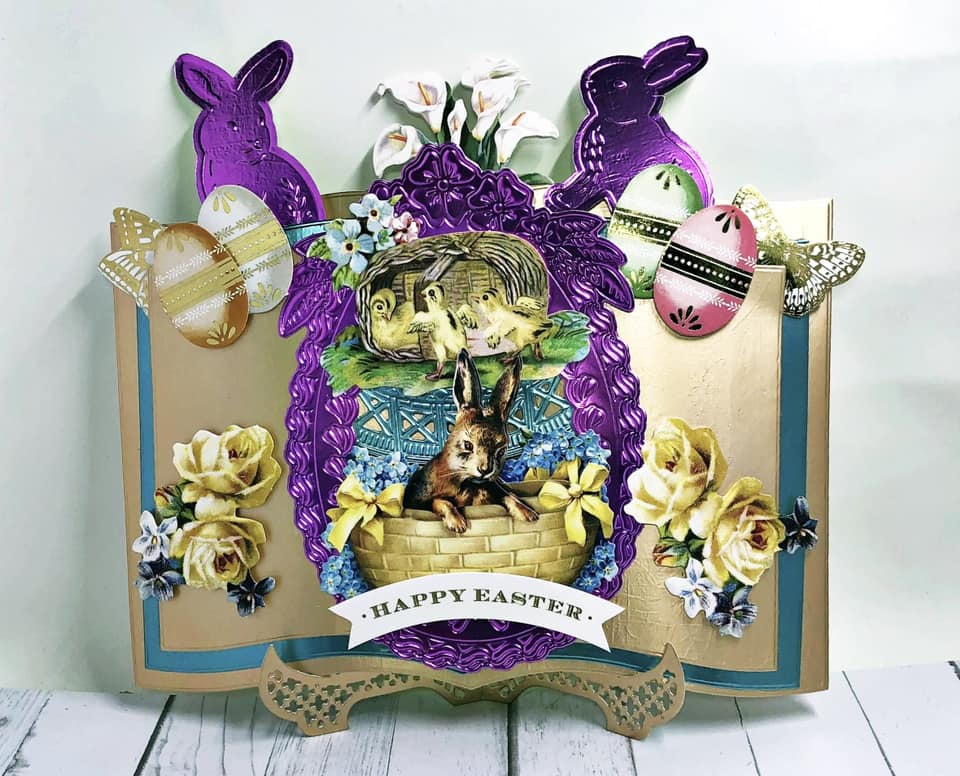 Shirley Photo of Easter Card for daughter.
What pretty details, Shirley. Great work!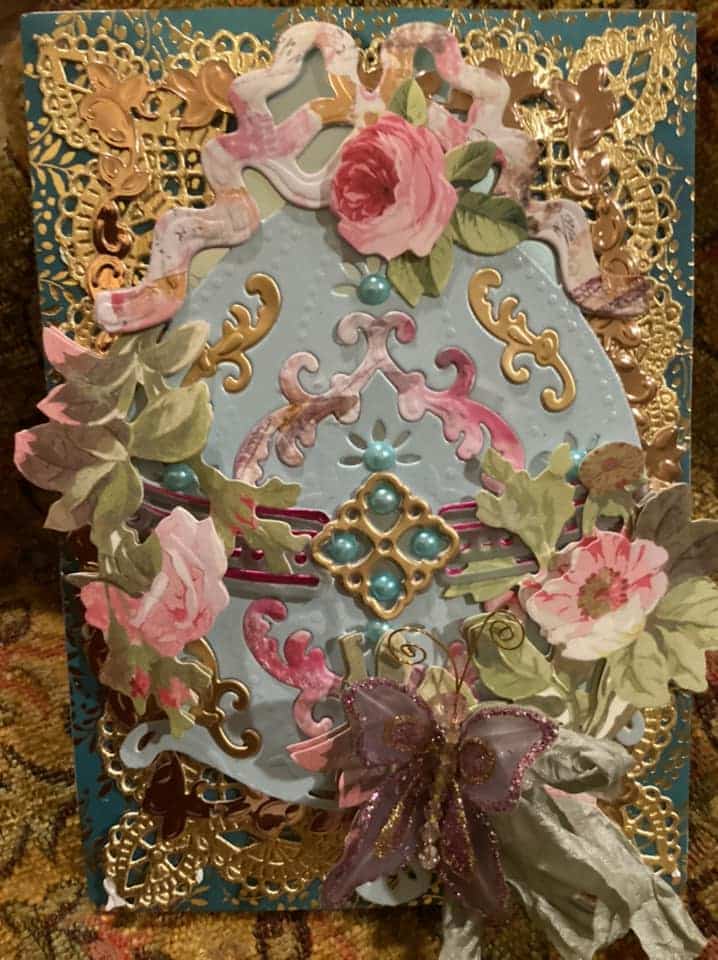 Mary Beth shared, "3D projects for an Easter "tableau" at mantle…inspired by the vintage imagery and papers from AGI – extra embellishments and decor."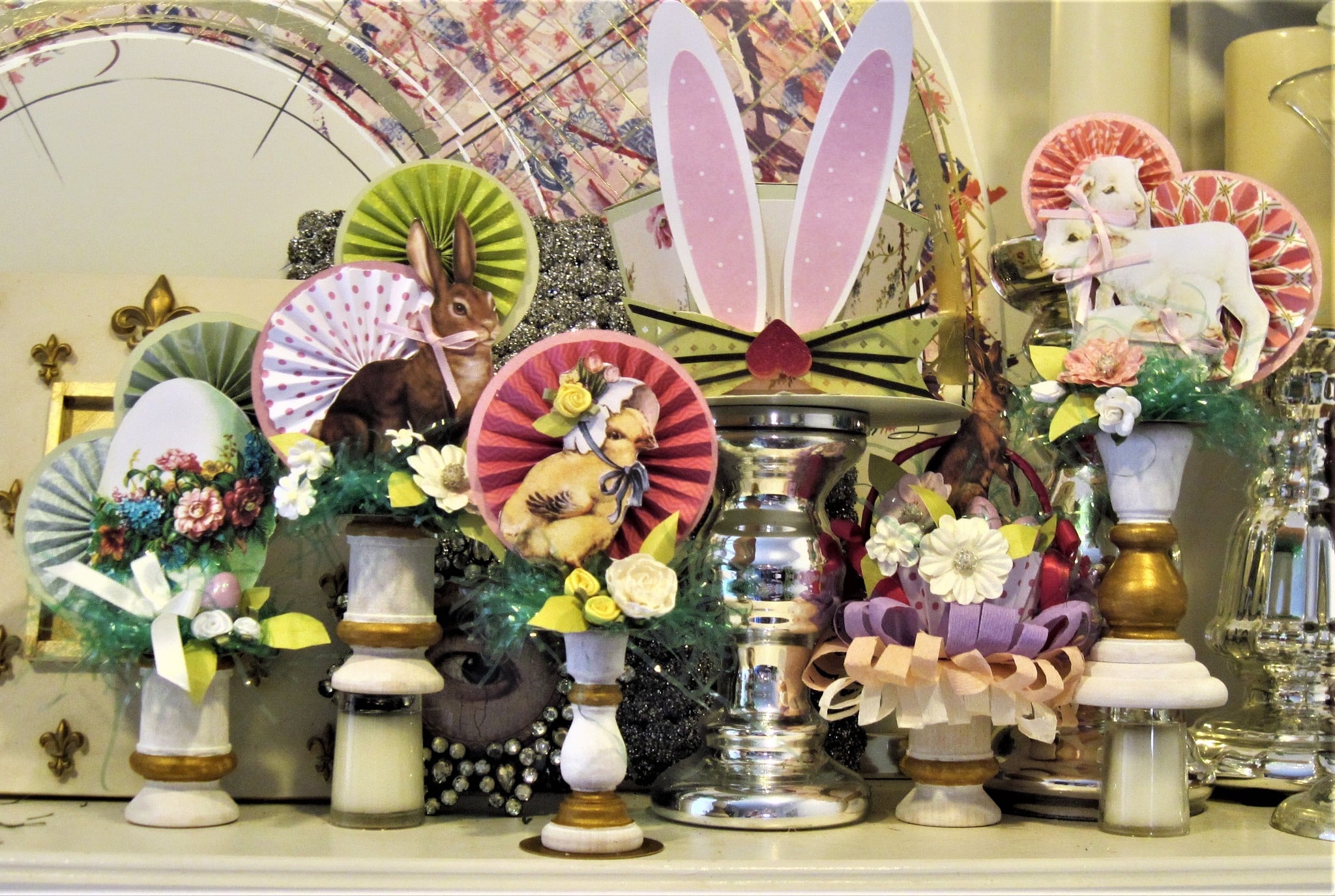 Diane posted, "Here is my version of flower power inspired by Anna's latest AGTV Livestream. Anna just creates the prettiest florals! I never tire of them!"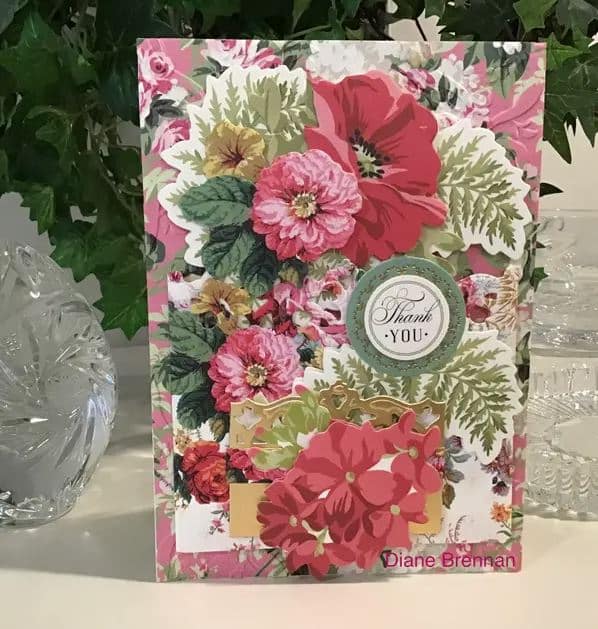 Armanda shared, "I made this for a very special friend. I don't get to see her anymore because I moved years ago but we will always be connected."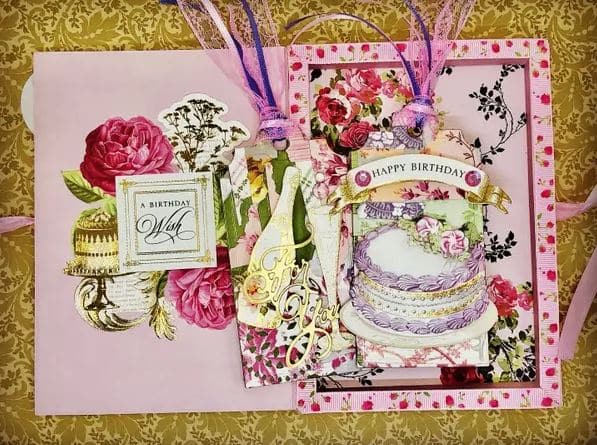 Jimmie Lynn said, "Happy Easter Griffinites! Blessings to you all! Hope your day is filled with jelly beans, chocolate bunnies, and of course beautifully decorated eggs of all kinds!"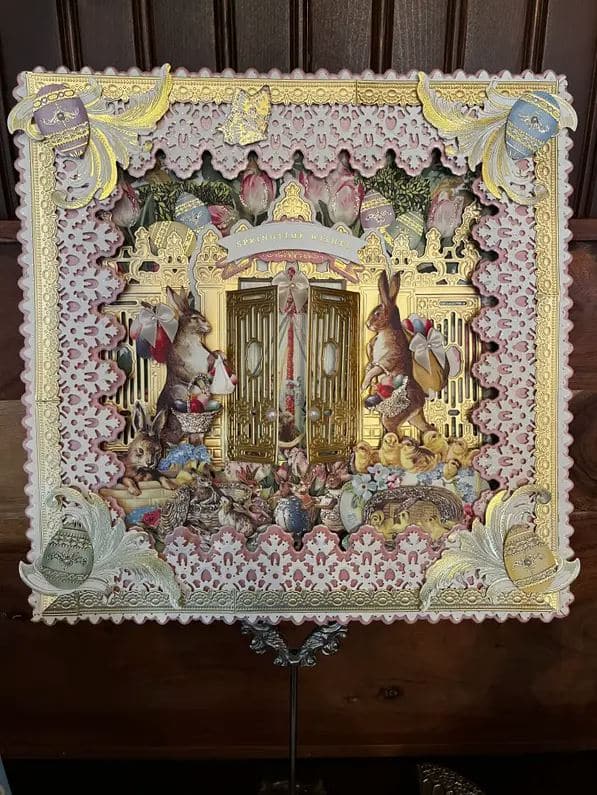 Dayle shared, "After watching AGTV this week I got inspired to bring out my floral collection papers and embellishments from Crop at Home 2. I fussy cut around the one page to make a floral mat. I liked how the paper flowers on the mat blended in with the embellishments. I hope this makes sense lol!"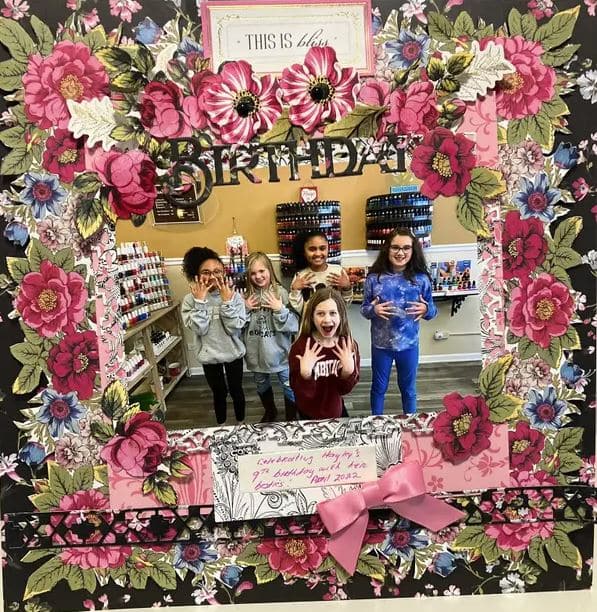 Sherry wrote, "Just when I thought I was done with my Easter cards the guest number at my Easter dinner increased by one. Since my place settings include an Easter Card –well I had to get busy. So I got out one of my Simply card kits and with some Easter ephemera I made this card. For the sentiment on the inside of the card all I had to do was add expressions of Easter and the card was transformed into a "Simply Easter card". Fast and easy for sure. Thank you Anna for these wonderful Simply kits."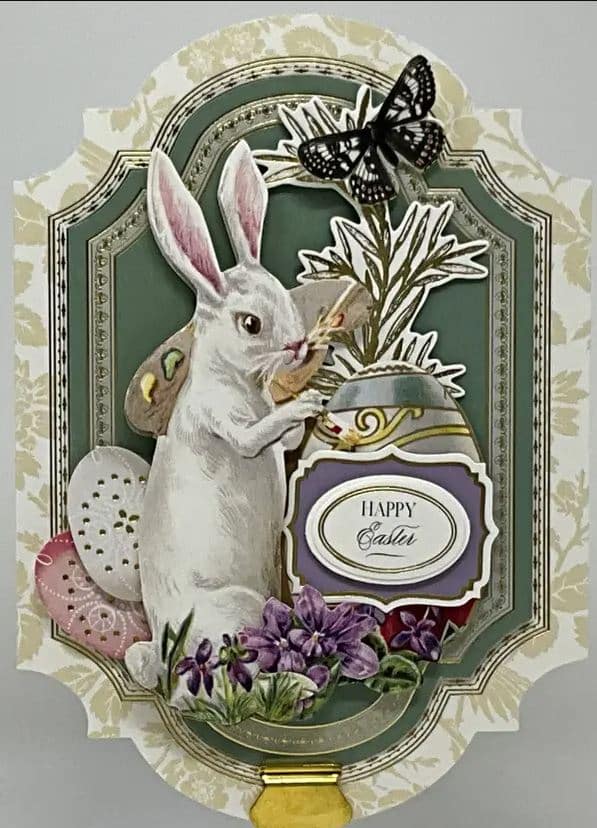 Your wonderful projects bring smiles to faces all around. Keep up the great work, everyone! We love seeing what you create; share your paper projects with us on our social media channels for a chance to be featured. We will share more of your amazing work next week!
Bye for now,
Anna