Hello Griffinites,
Happy Halloween to you. No tricks today, we have a real treat for you featuring the Cornucopia Easel Card Dies. This set of dies is so much fun to work with and was a customer request that we couldn't wait to create for you! Included are fruit and vegetable dies, so you can fill your horn of plenty as much as you please. They also work beautifully with the Retro Thanksgiving Stickers that we introduced this year. From cabbages and beets to pumpkins and a turkey, the imagery that you know and love for Thanksgiving is right at your fingertips. We are going to walk you through making one of these gorgeous easel cards today; if you don't have the Cornucopia Easel Card Dies, you can get them on sale here!
Let's make a card together!
First, we cut a piece of matte gold foil cardstock with the intricate basket die.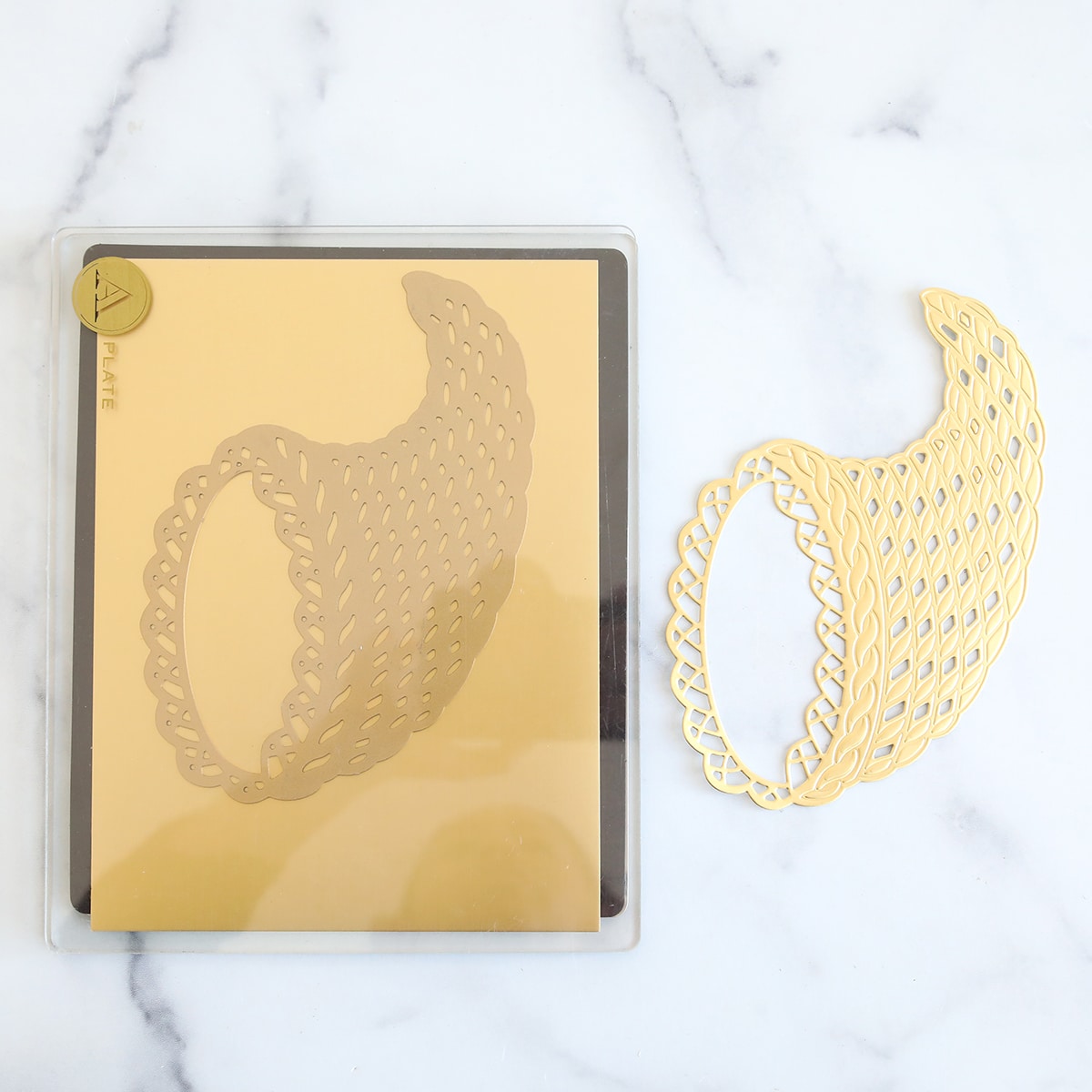 Next, the easel was made with one of our favorite double-sided cardstock patterns from the Thankfulness Papercrafting Kit.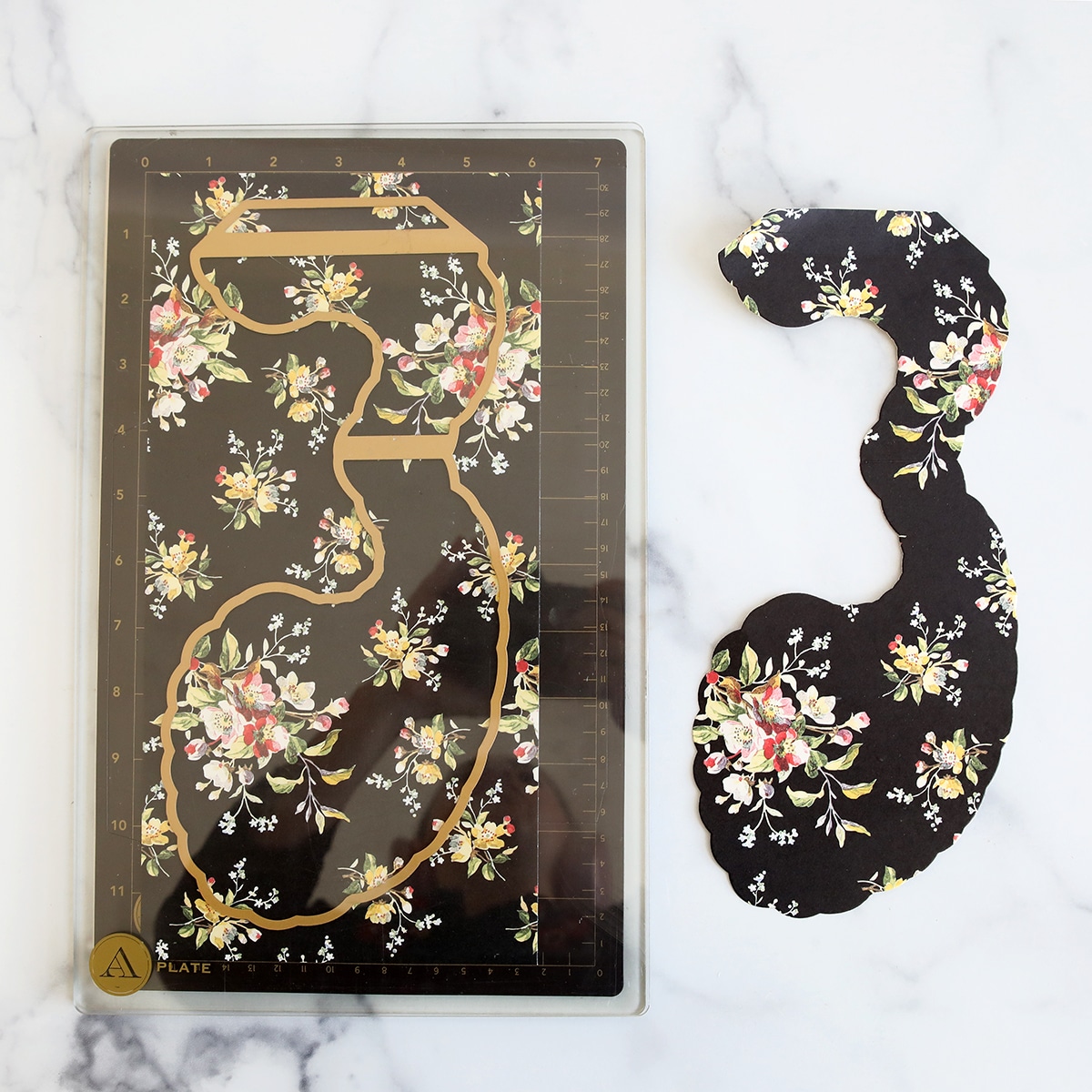 Fold on the score line and fold the top part of the easel forward.
Add tear tape to the tab.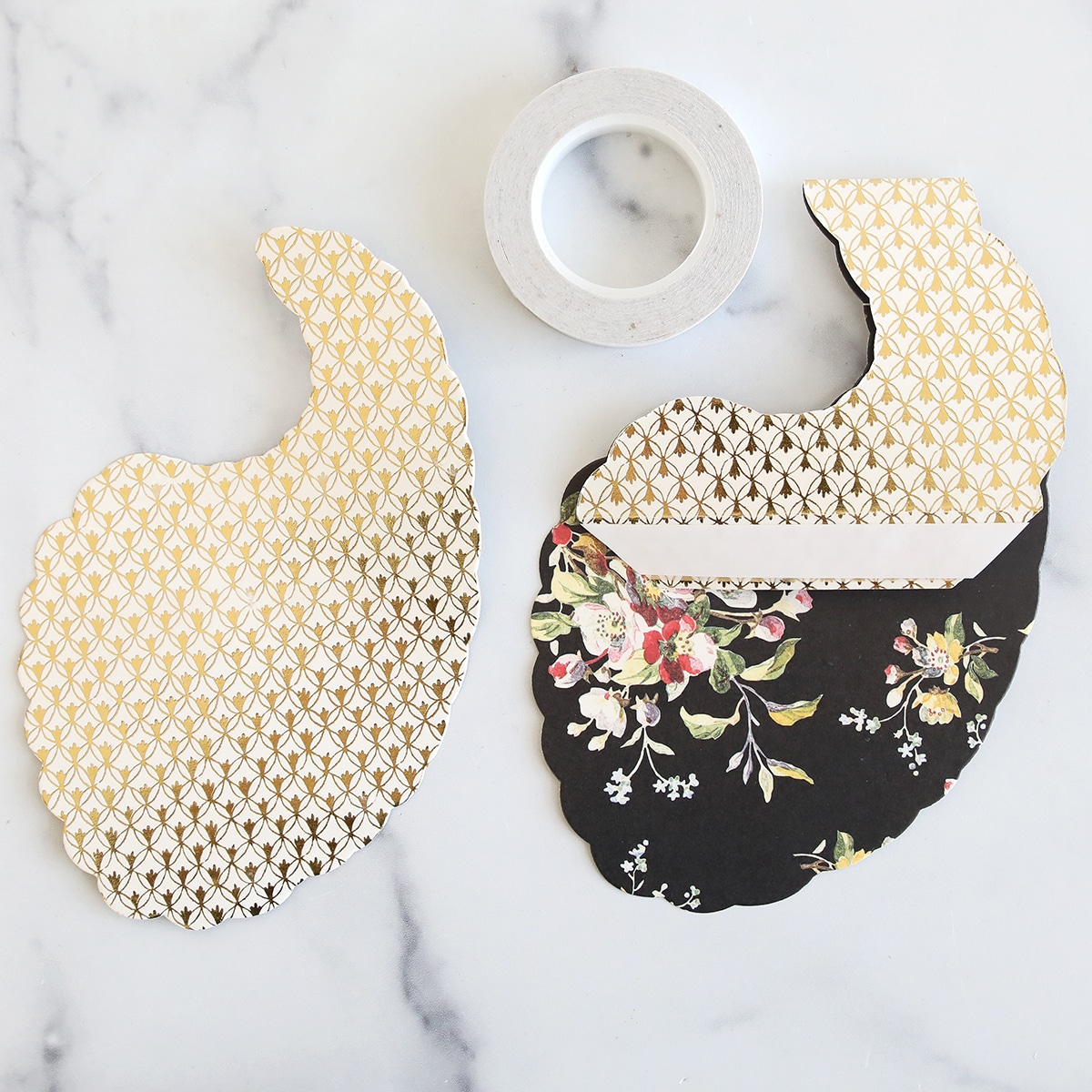 We cut and added a shadow layer (also Thankfulness Papercrafting Kit) to the easel.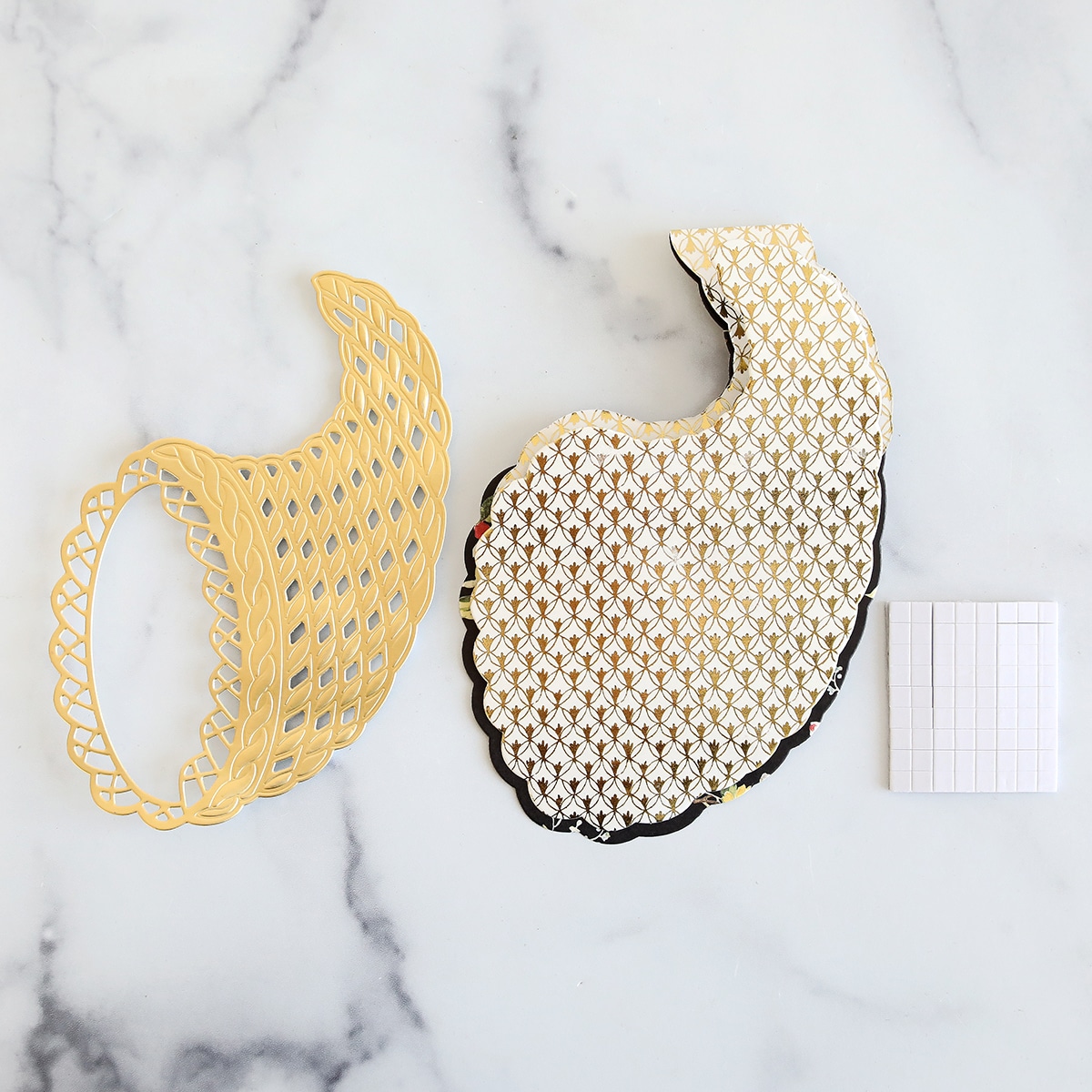 Add your gold cornucopia with foam adhesive.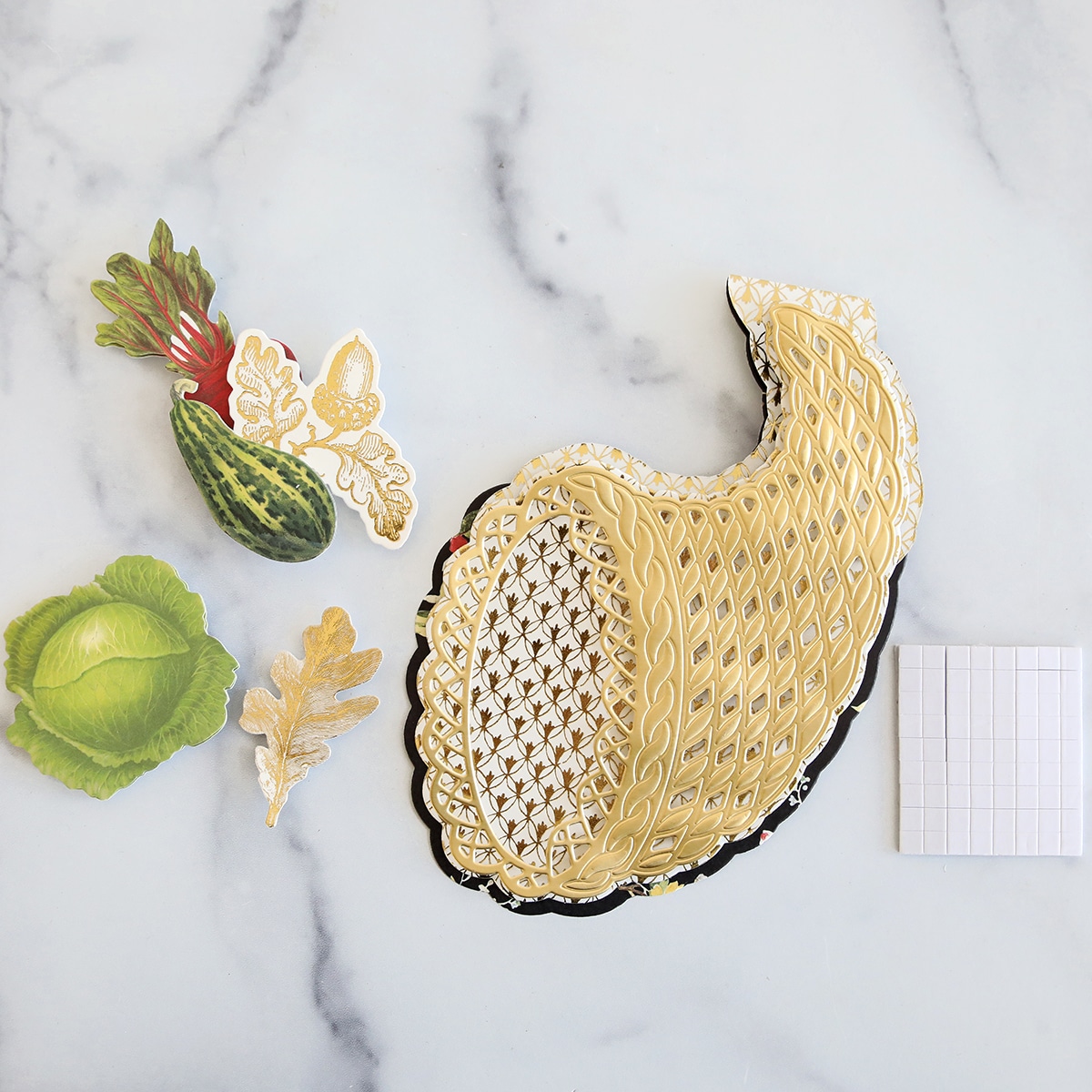 Fill your cornucopia with stickers from Retro Thanksgiving Stickers. We love the way that the colorful fruits and vegetables complete the themed card.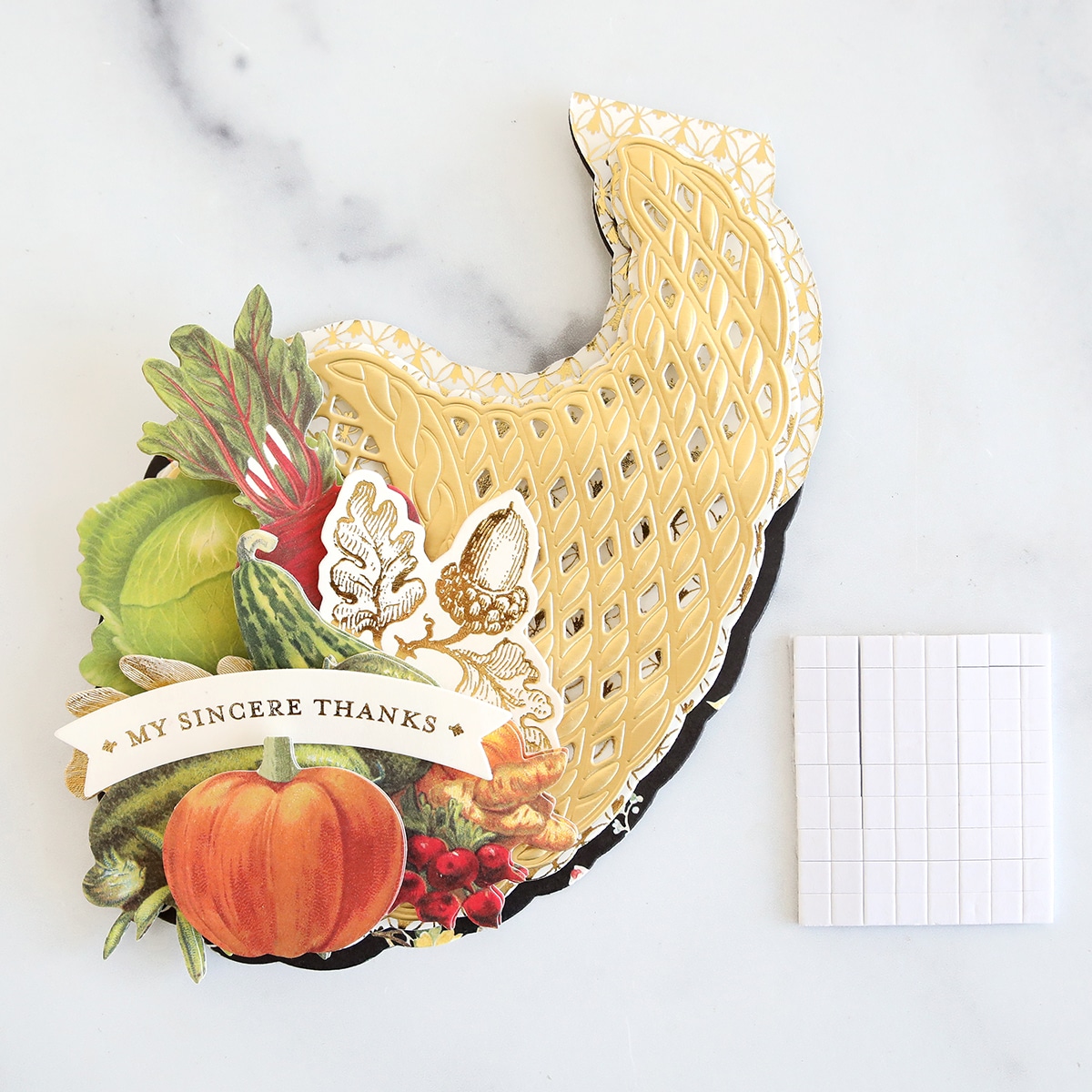 Add a stopper and a few choice Retro Thanksgiving Stickers to give your card the perfect place to stand.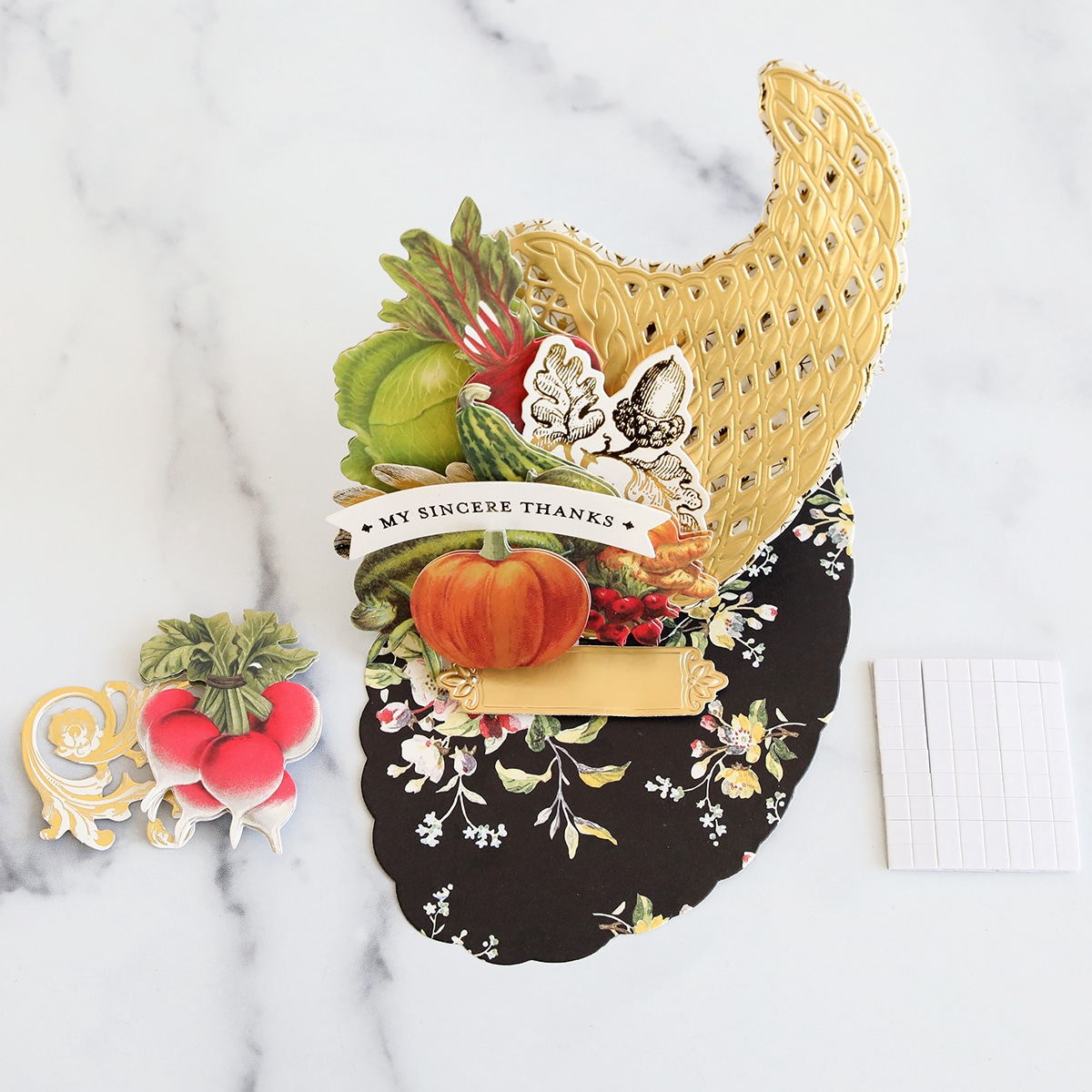 Send your gorgeous cornucopia card to someone who deserves your sincere thanks this Thanksgiving, or anytime you need an impressive fall card.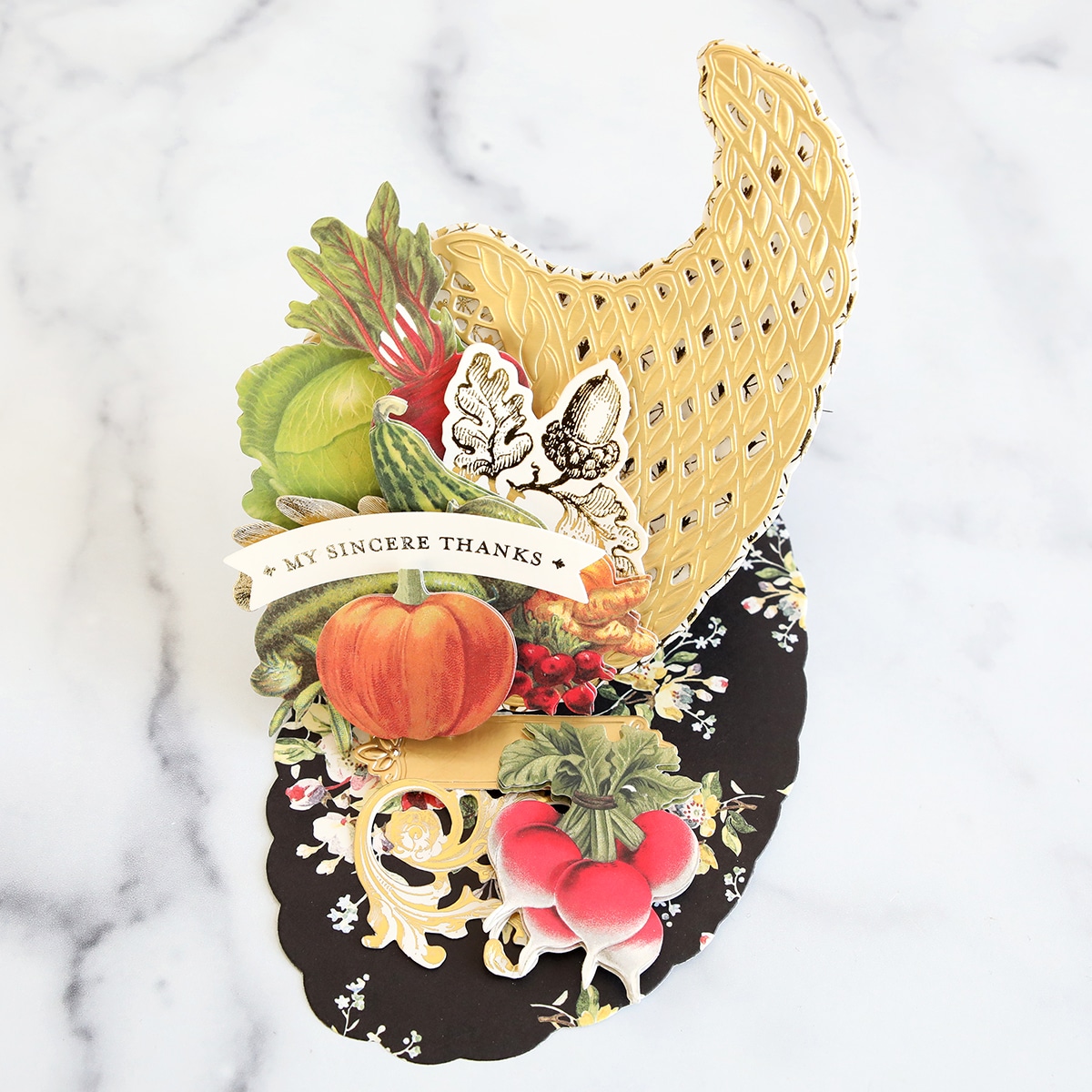 Make your card as colorful or subtle as you please. We love how vibrant the fruits and vegetables can be when you use matte foil cardstock from your craft room.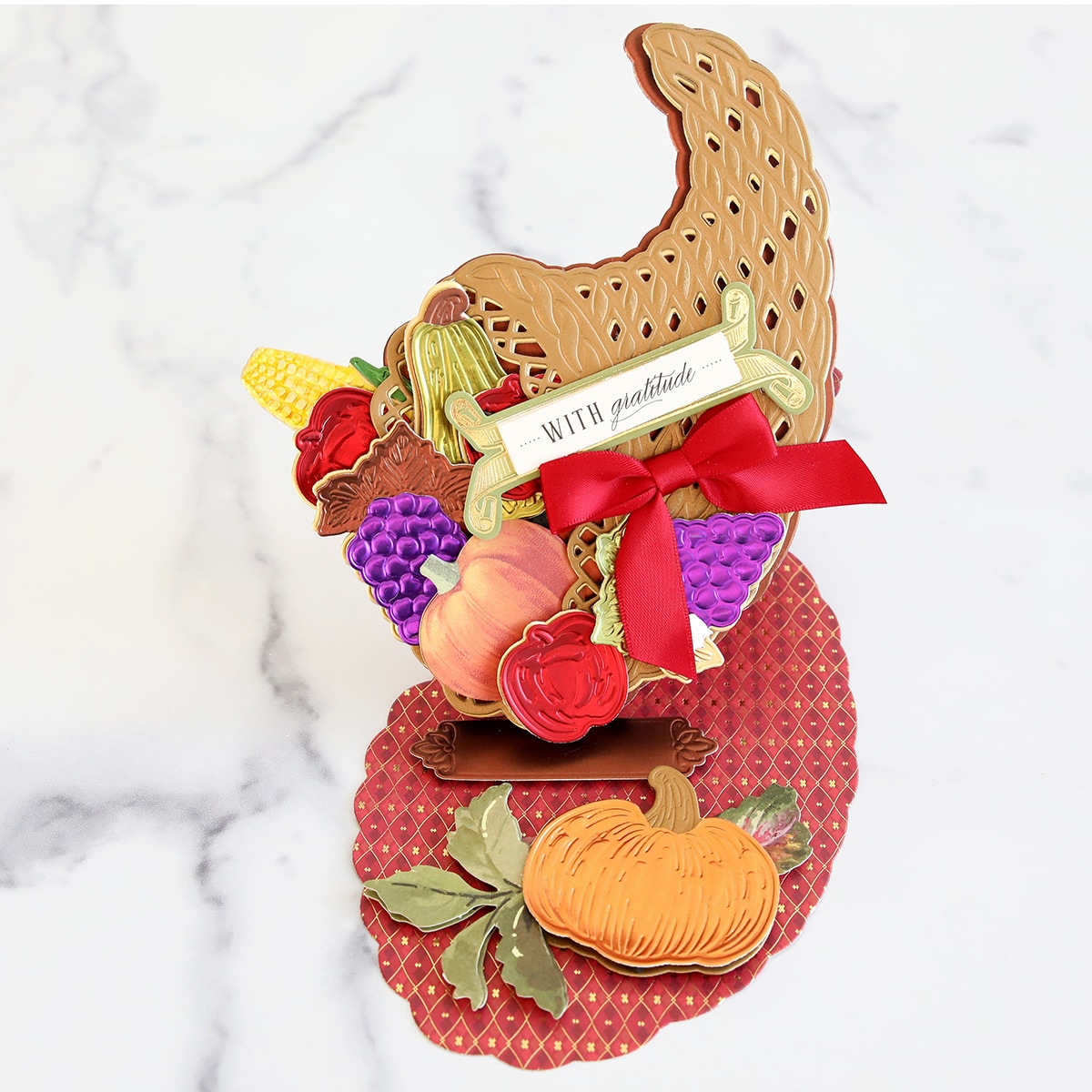 Vibrant horns of plenty will always make your card's recipient smile!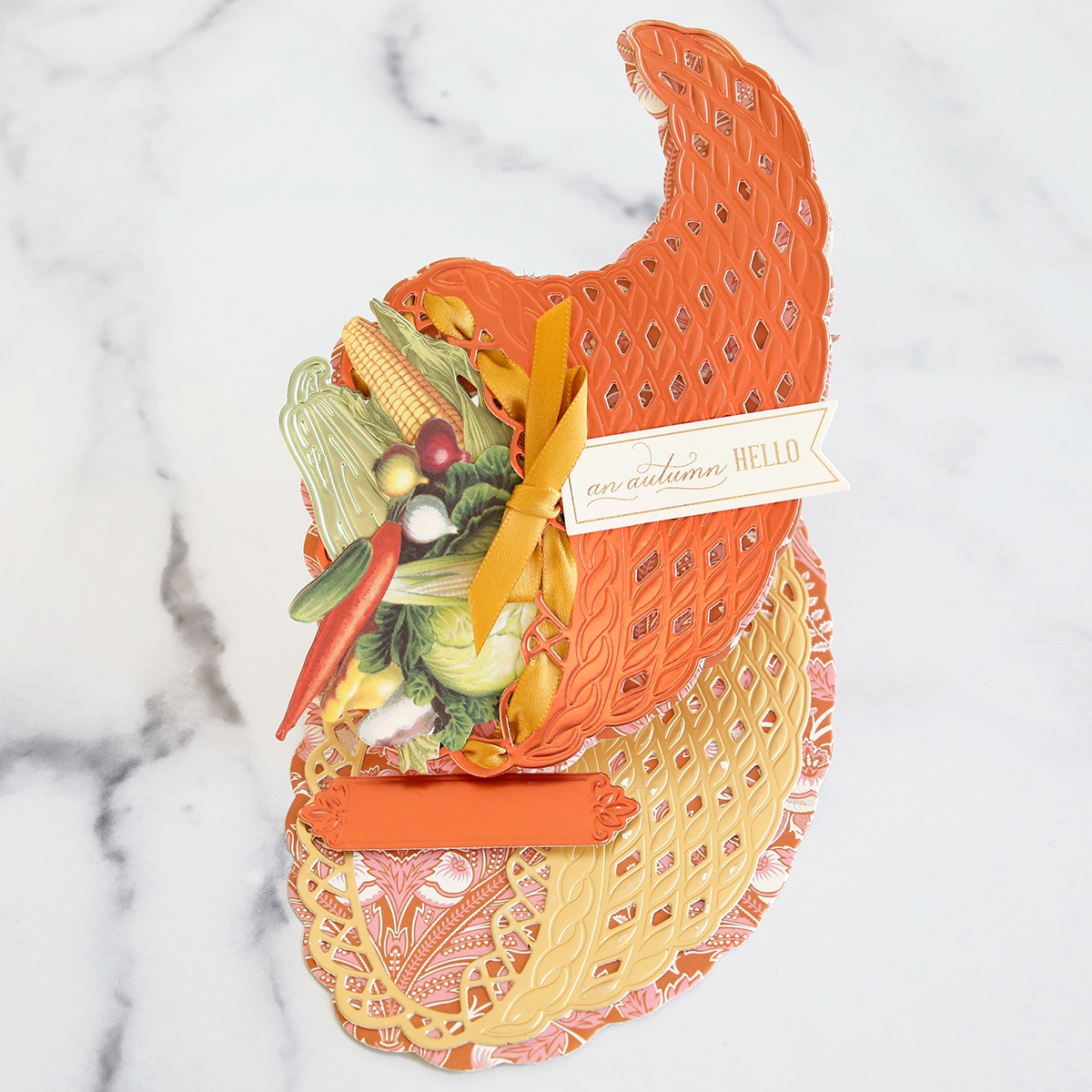 Coordinate your card to make your fall decor or Thanksgiving table.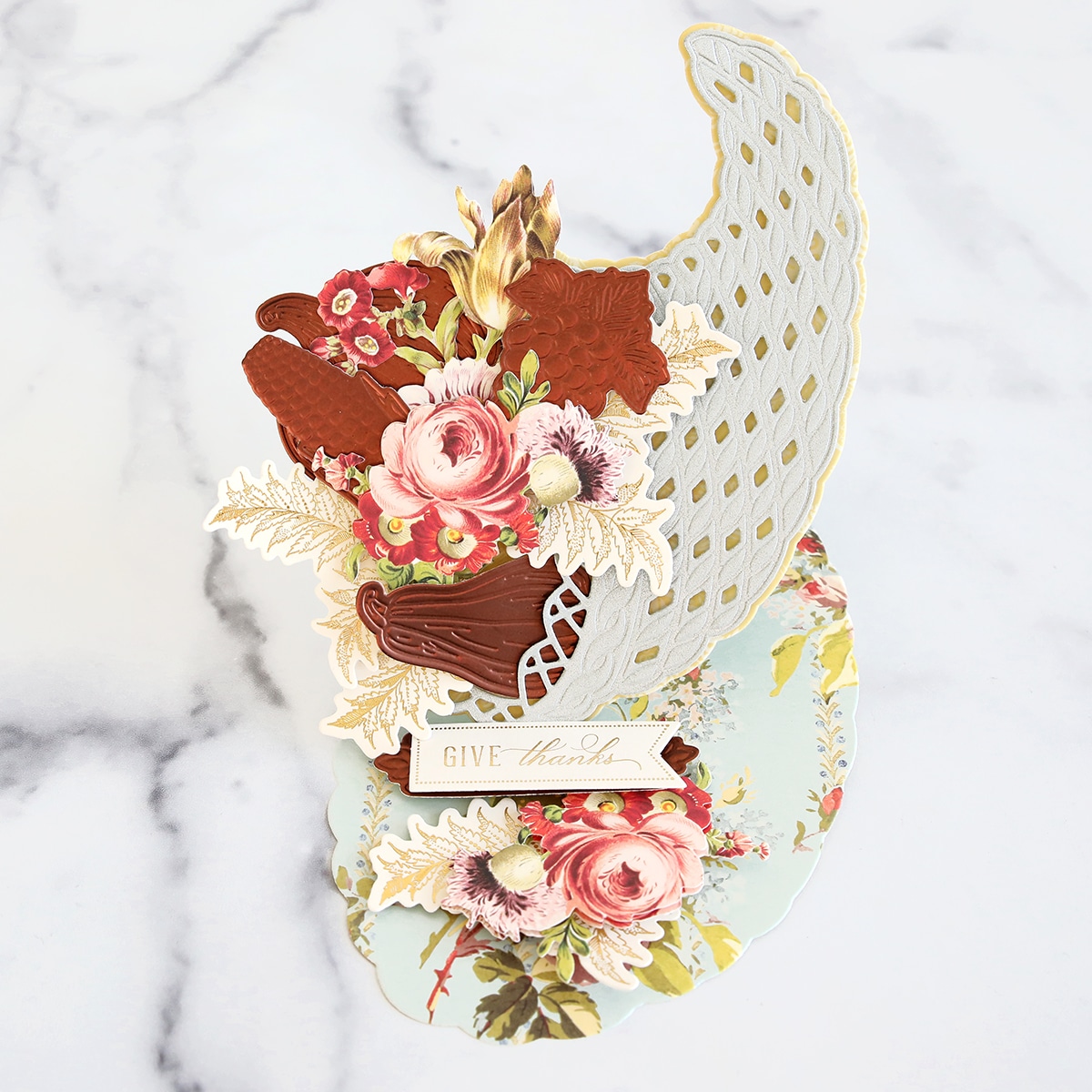 These cornucopias are just so much fun to make, send or decorate with. Enjoy this tutorial for the next week here on the blog, and access it after in Finishing School. We also showed you creative ways to use the Cornucopia Dies and more during our Giving Thanks AGTV show last week. In case you missed it, watch here!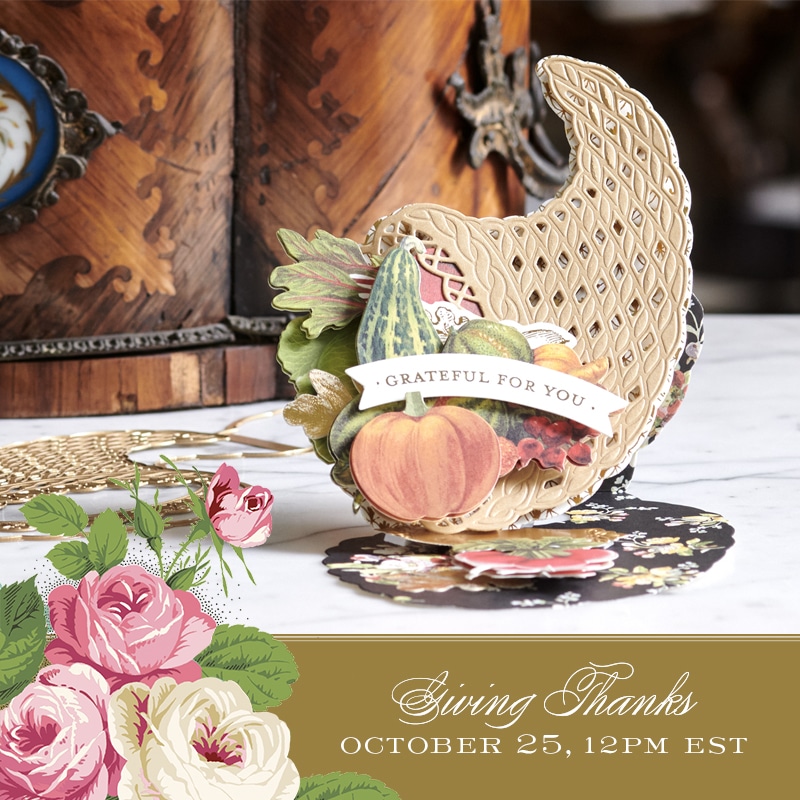 Bye for now,
Anna