Hello crafters,
Our Christmas Wishes Card Making Kit is just the thing for making sure that all of your friends and family get a heartfelt, handmade card this holiday season. We have included the card bases, layers, sentiments, layers, collage card toppers, bows, embellishments, gold foil embellishments and more that you need to create 48 cards. We have even given you an extensive idea sheet, the adhesive and envelopes needed to complete your cards easily. If you don't have the Christmas Wishes Card Making Kit, you can get it on sale this week on our website. Whether you have a card party, or some crafting "me time" you will love this kit!
Let's make a festive card together!
First cut a piece of matte gold foil cardstock with one of the dies from the Cardcentric Compendium Dies.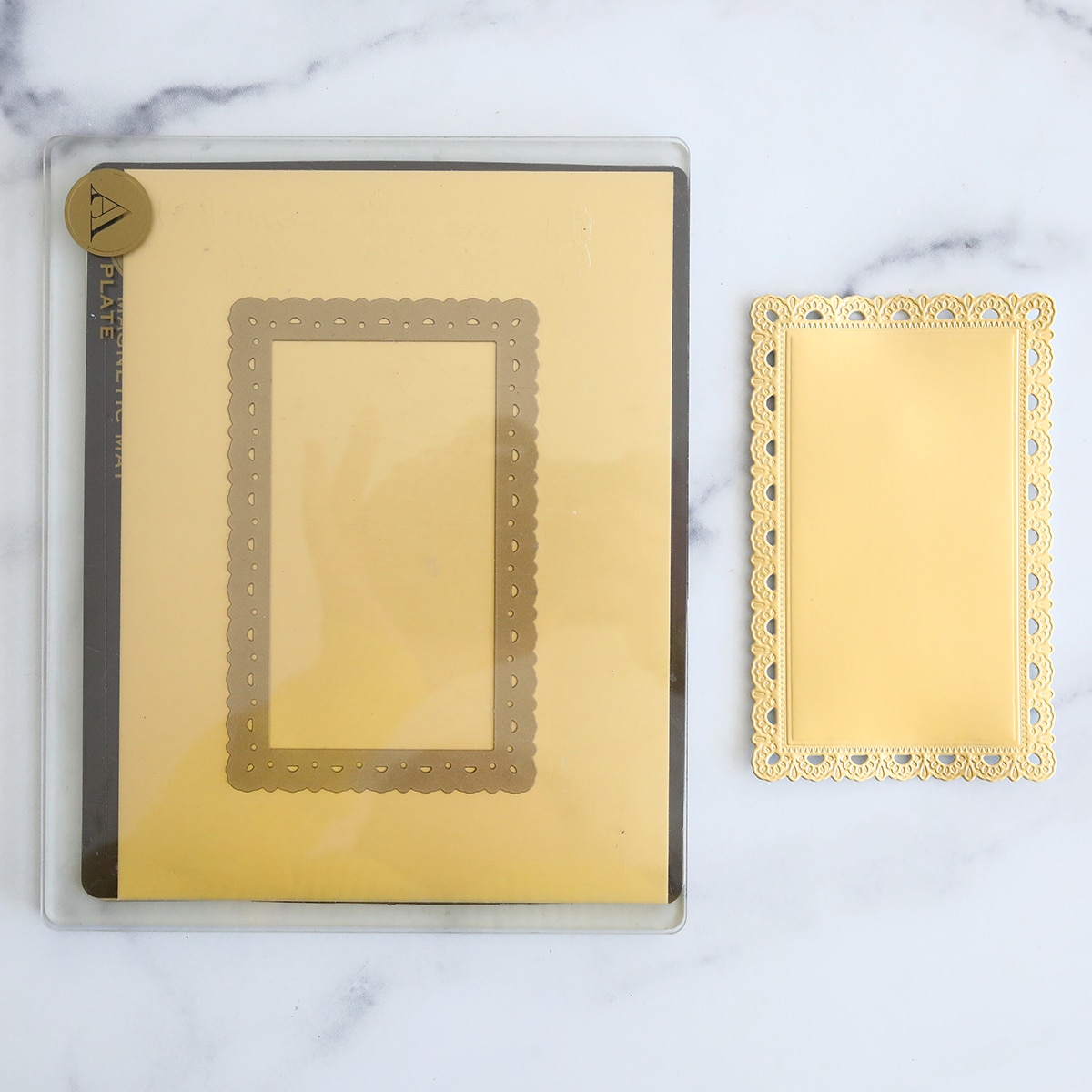 Add a border from the kit to the middle of your card with foam adhesive.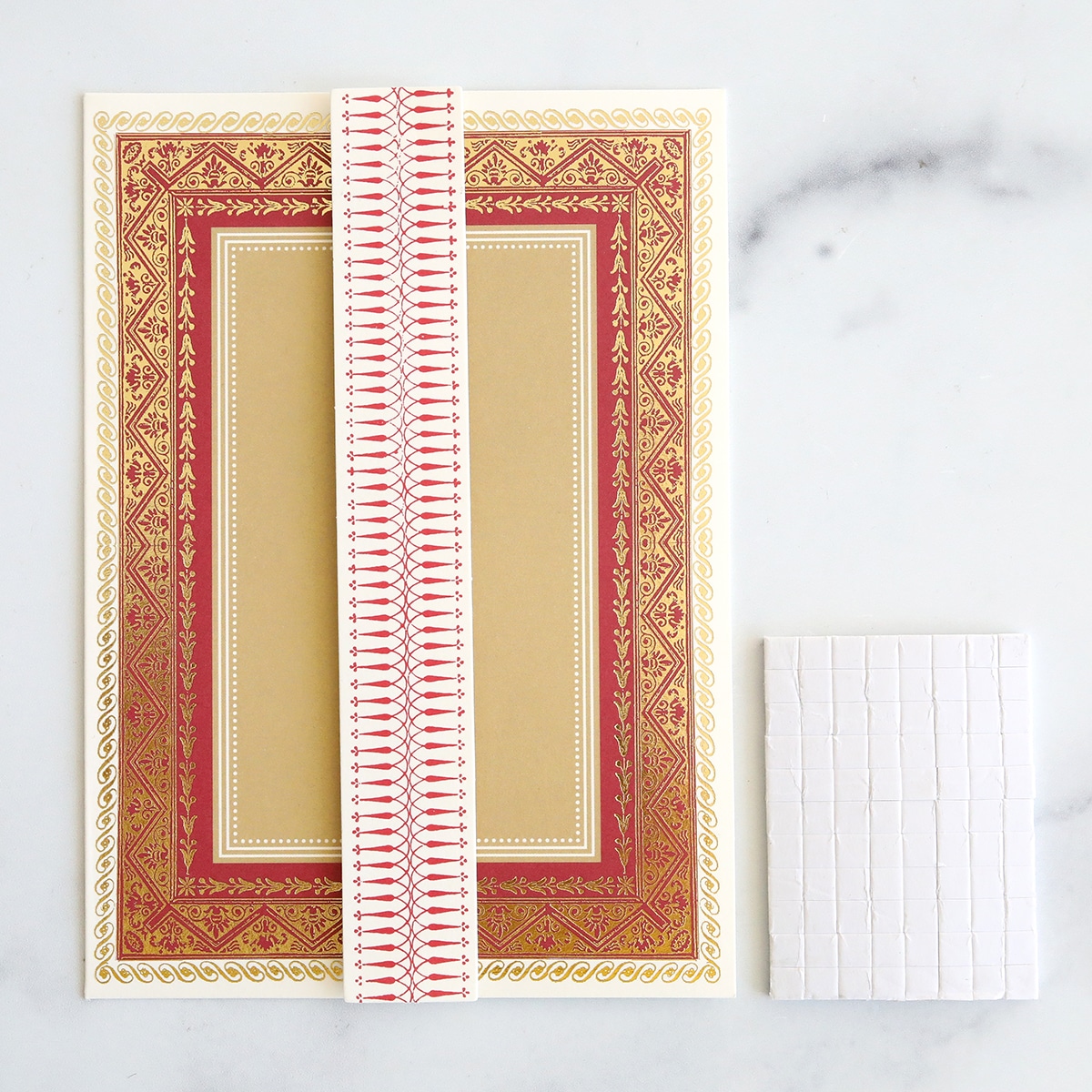 Add the diecut layer to the middle of your card, on top of the border.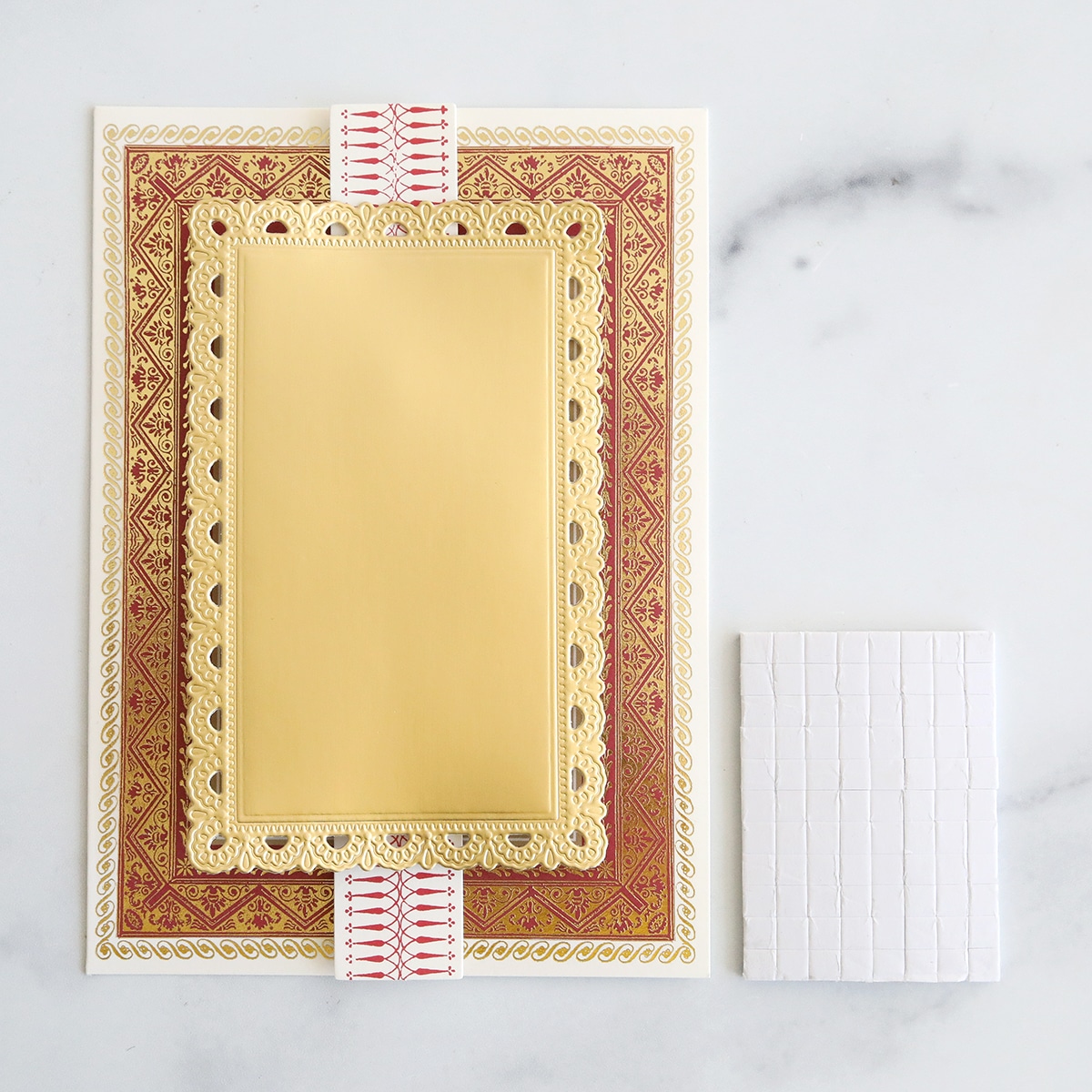 Add one of the sentiment layers on top of the diecut layer with foam adhesive.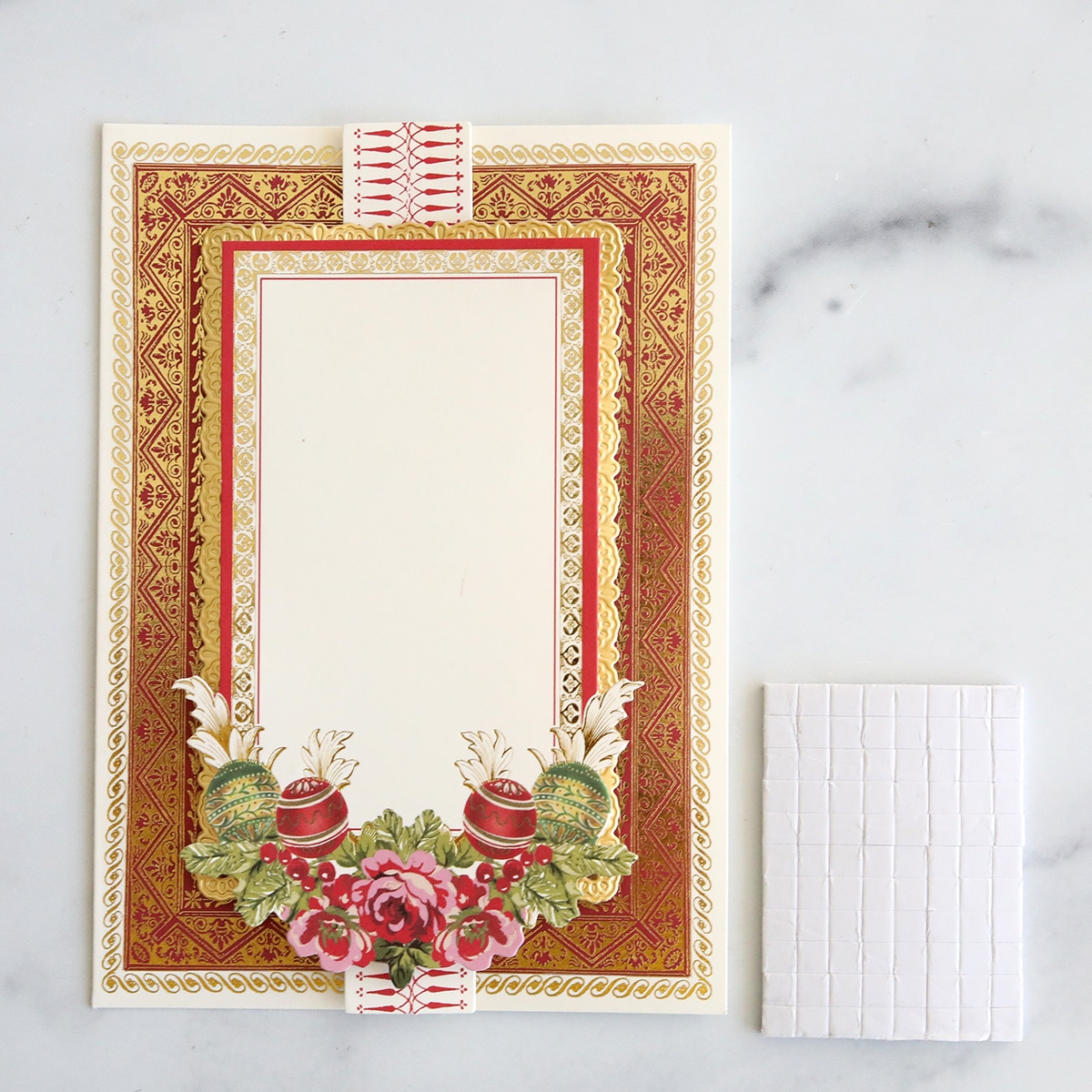 Next, add a sentiment of your choice to the sentiment layer.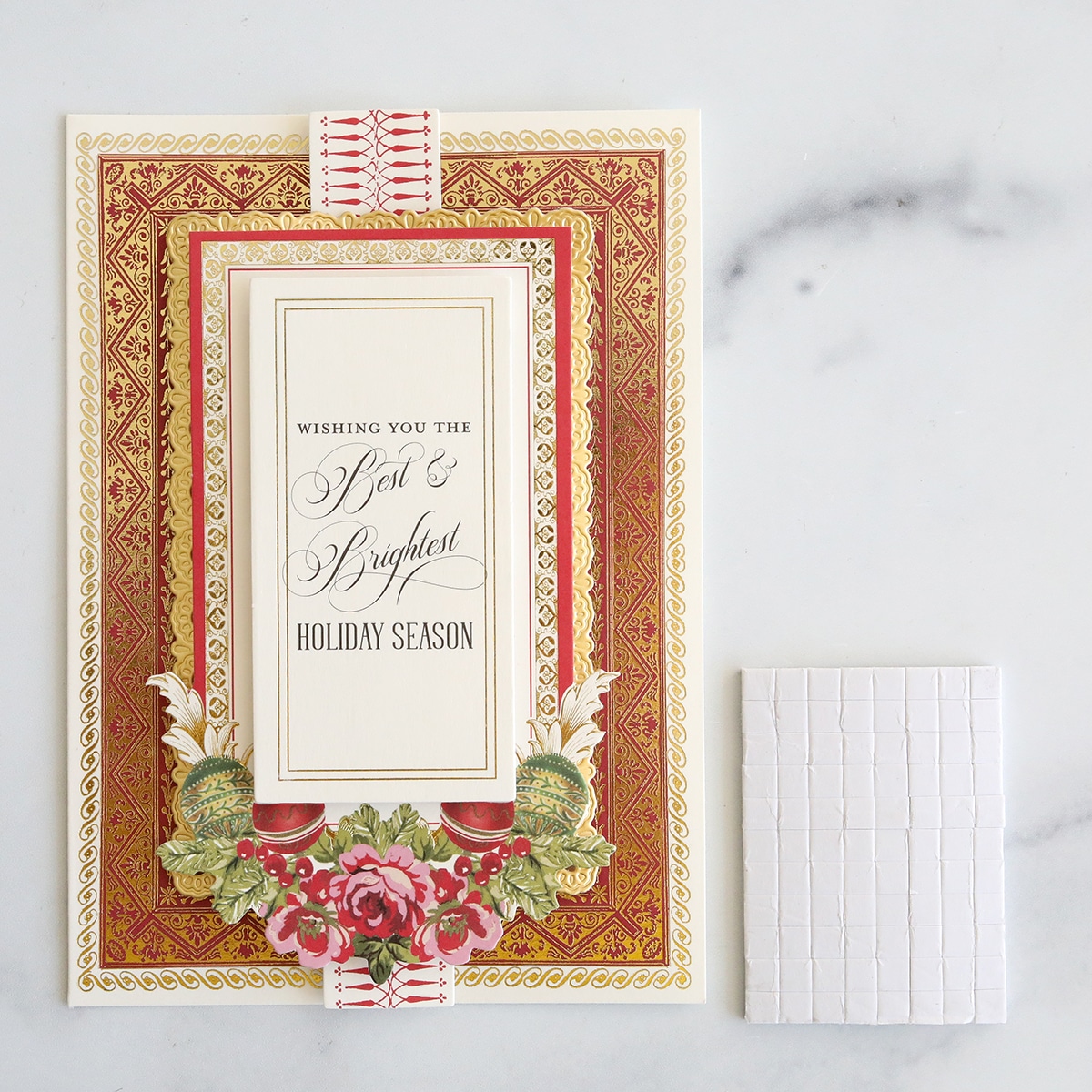 Then, add an embellishment to the top of the layers that matches the bottom embellishment.
Attach a red bow with foam adhesive on the loops.
Now your Wishing You The Best & Brightest Holiday Season card is ready to send!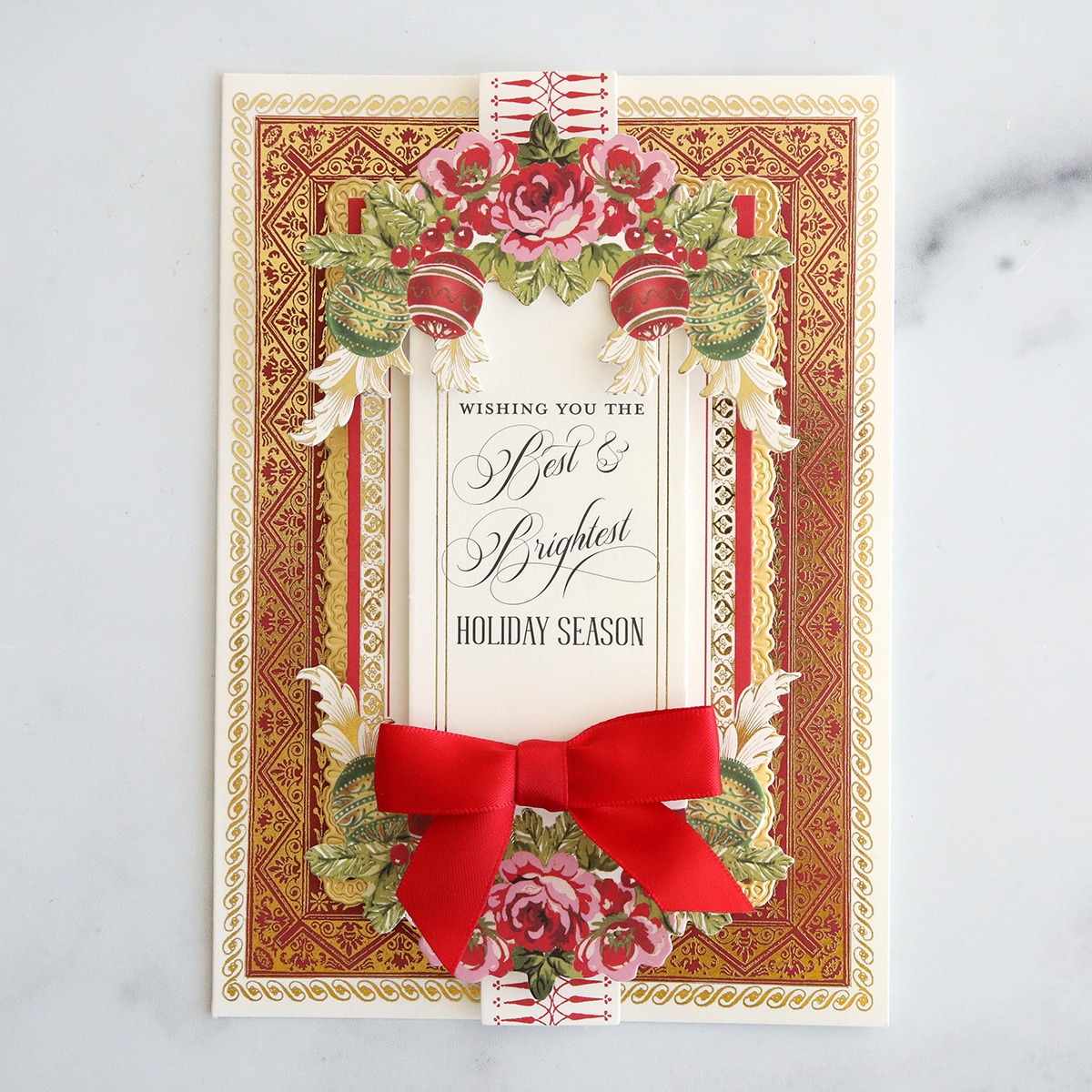 The theme for this year's big Christmas box is home for the holidays. Have fun adding the holiday ginger jars, cache pots and more to your 48 cards.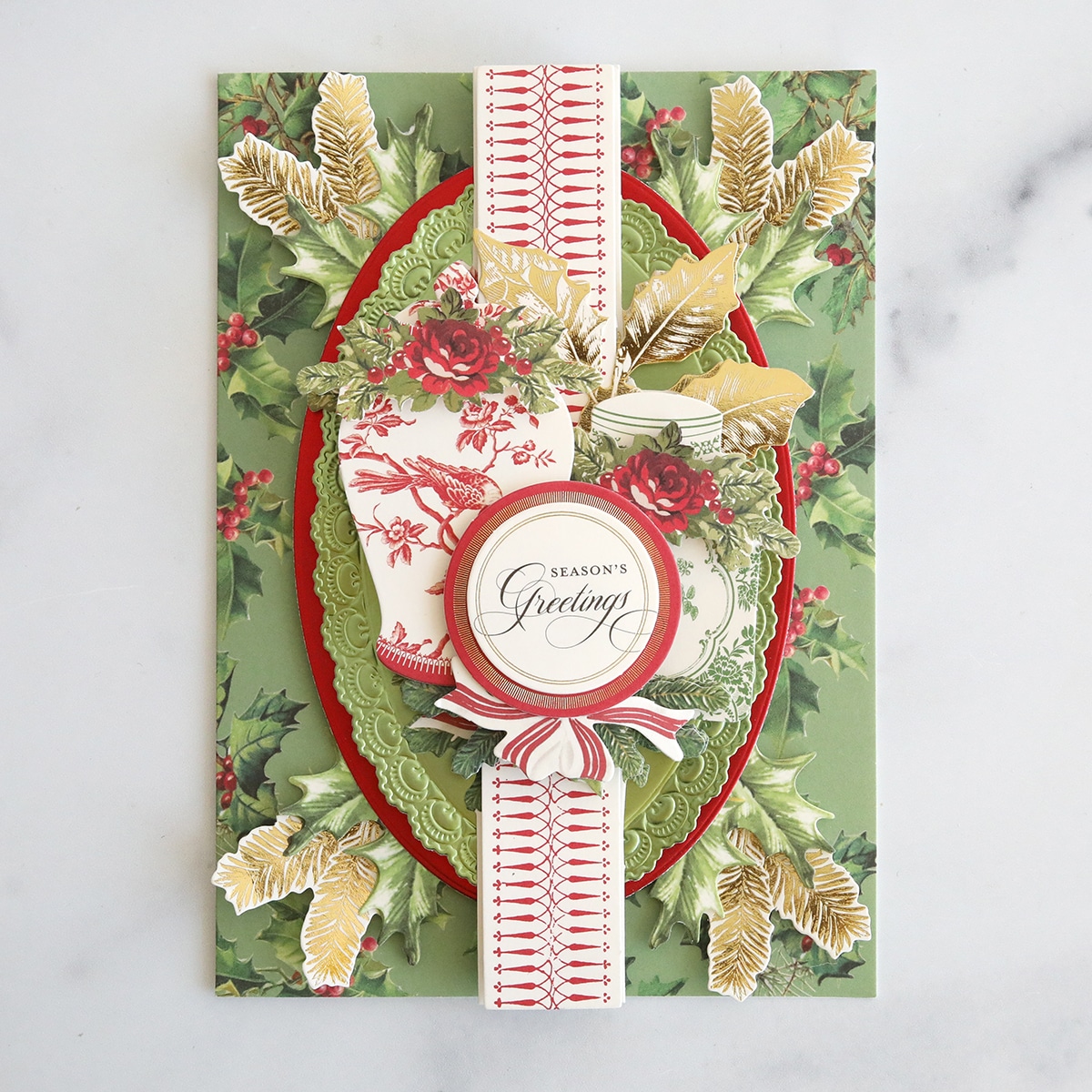 With almost 500 pieces, you can create matching collages and more on your Christmas cards.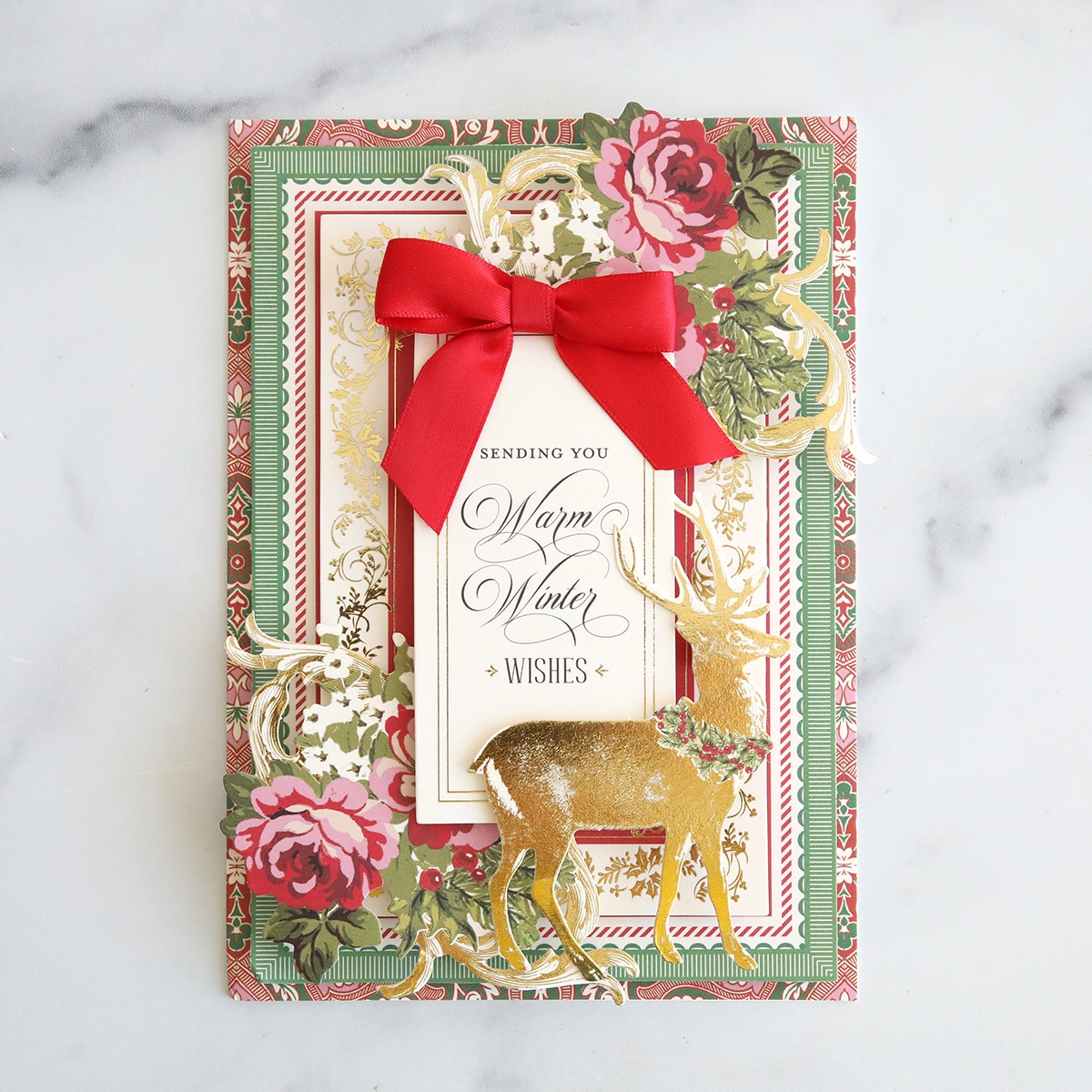 You can make cards as simple or as complex as you please. Create 3D cards with the Christmas Wishes Card Making Kit.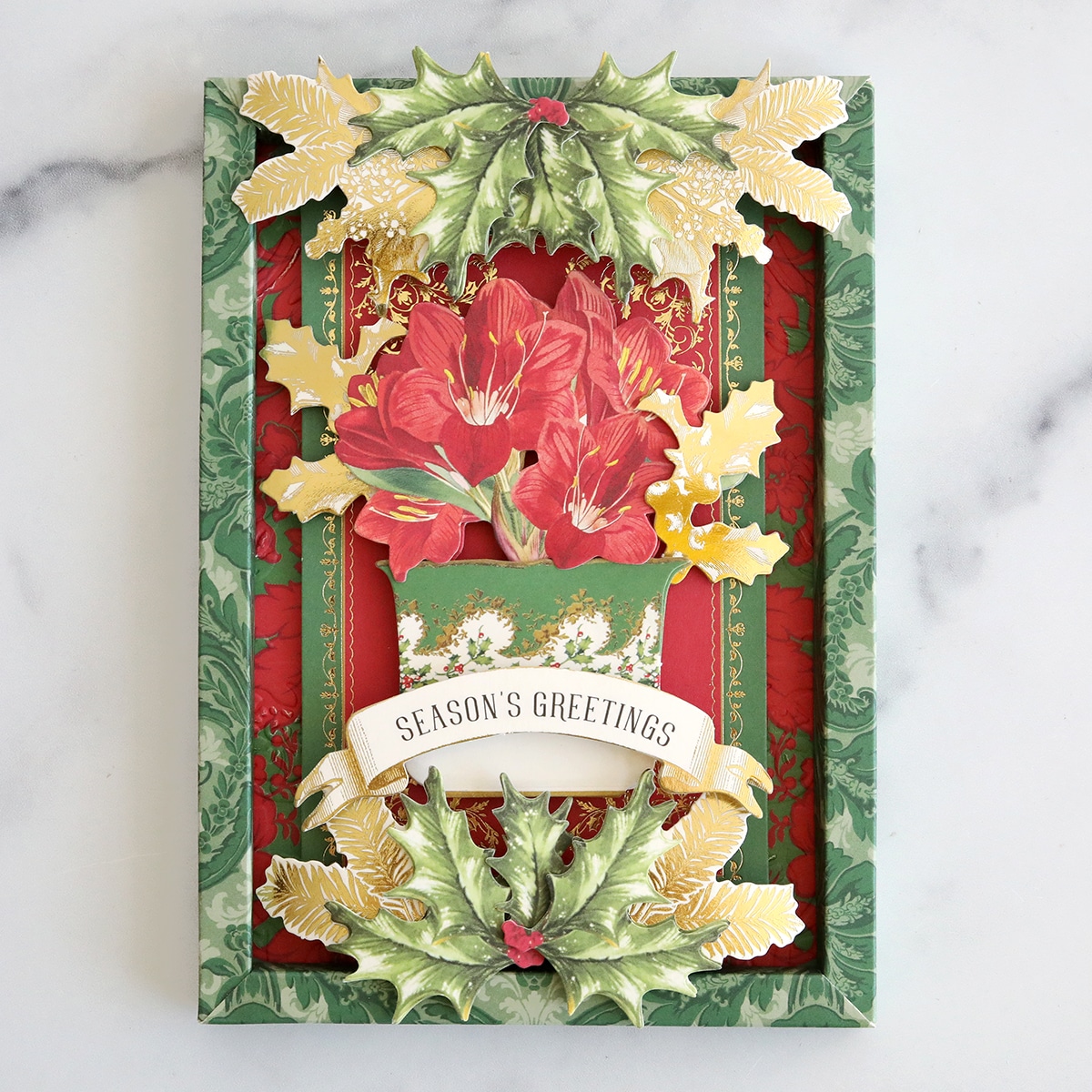 The Christmas Wishes Card Making Kit is the perfect kit to get or gift this holiday season. We have had the best time putting together all of the holiday cards for friends, family and loved ones, and we know that you will too! Create as simply or as elaborate as  you please with our amazing big box. Enjoy this tutorial here on the blog for the next week, and access it afterwards with your AG Membership! We always have new teaching and crafting to share with you, our amazing community!
Love,
Anna