Hello crafters,
Today's the day! We're thrilled for you to join us for Simply Charming on AGTV today at 12pm EST! Everyone can join in on all the fun that we have planned for our first show in February! We hope that you will get creative with us during today's show. Simply Charming will feature our new line of Simply Card Kits along with specially curated items that are designed to bring creative inspiration to you in just minutes! Today's show is all about spring crafting, and we are making cards for birthdays, anniversaries and we even have party decor for all of your spring parties and showers. If you are looking for bright, sunny inspiration, today's show is for you! Join us at noon for a crafty good time.
Watch live at 12pm right on our website!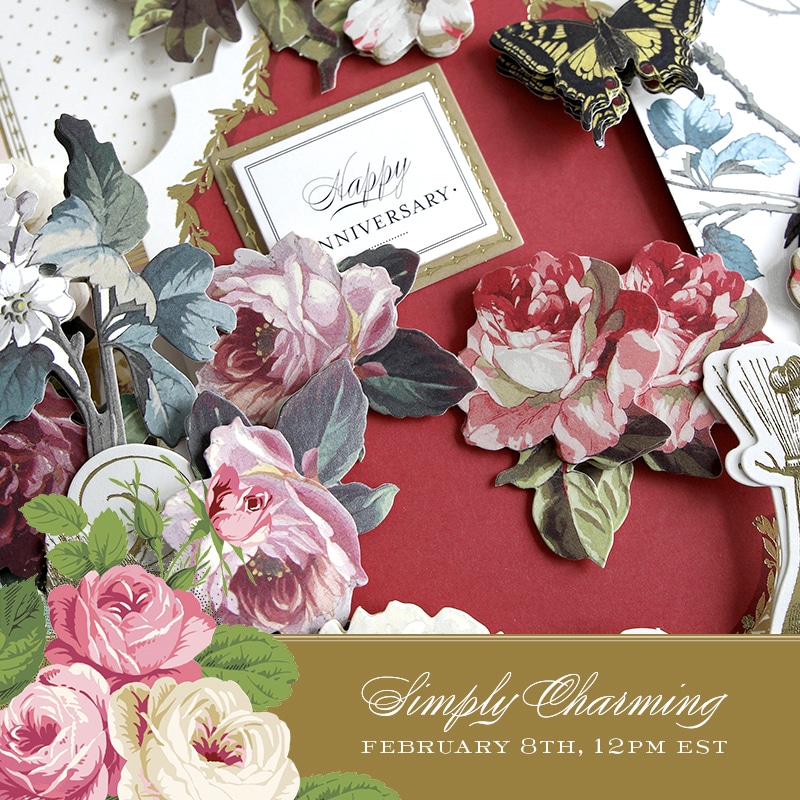 We are going to have a wonderful time together crafting, shopping and getting to connect! Don't worry if you aren't able to join us live, catch up on your own time on AGTV!
See you at noon!
Anna