Hello crafters,
We are so excited for you to join us for our Valentine's Day themed Finishing School Live: Be Mine today at 12pm EST! Anyone can join in on all the fun, and we are excited to walk you through 3 incredible projects, step by step! Get ready for what we are making during today's show. We are calling our cards: Be Mine, Happy Hearts and Vintage Love! Today's show is all about love, and showing the special people in your lives how much they mean to you. Valentine's Day is the perfect occasion to create something beautiful to celebrate friends and family. If you are looking for inspiration, today's show is just the thing for one of a kind valentines! We will have a beginner project, an intermediate card and an advanced valentine; there's something for everyone!
Watch live at 12pm right on our website!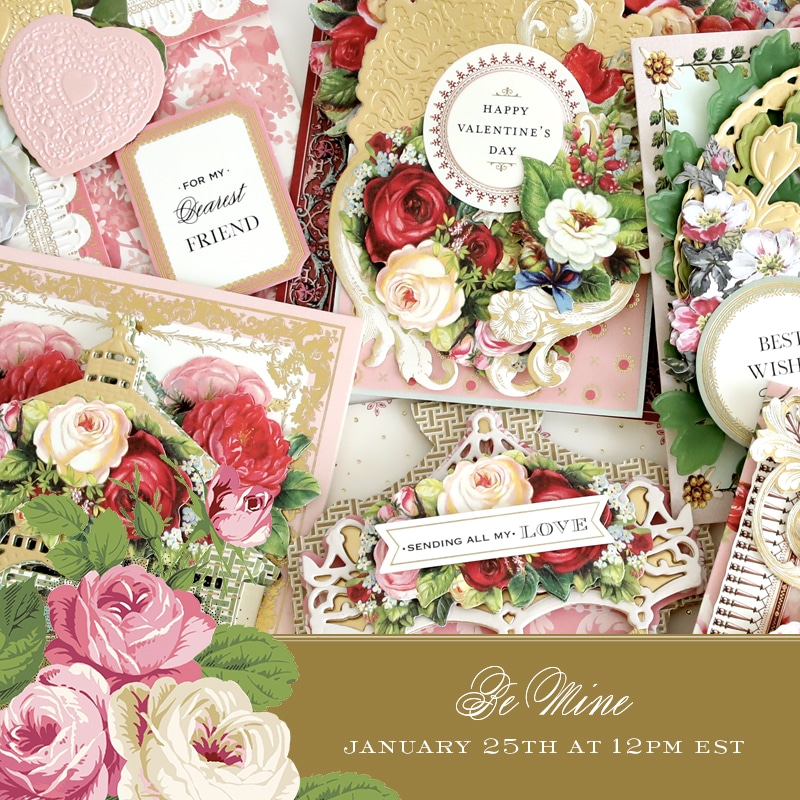 In addition to our 3 beautiful projects, we have the most amazing inside the project box, sneak peeks, live guests and so much more! If you aren't able to join us live, you can always catch up at your leisure on AGTV!
See you soon,
Anna