Hi Griffinites,
Our June Finishing School Live on AGTV was such a wonderful time together. We did a deep dive into all things scrapbooking, and made 3 incredible projects. We focused on taking some of our most precious memories and highlighting them by way of heirloom scrapbook pages. We love taking photos out of your phone and out of the shoe box, and giving them the love and attention they deserve. If you were unable to watch us live, you can catch up on our show from last Friday here.
If you are a winner during our AGTV shows, a member from our team will reach out to you in the chat to let you know. From there please email us at RSVP@annagriffin.com to claim your prize. The June 16th winners are listed below.
Sue Tilahun
Linda Stangel
Janelle Breson
Danielle Vain
Candace Craven
Here's a nice recap on Friday's June Finishing School Live.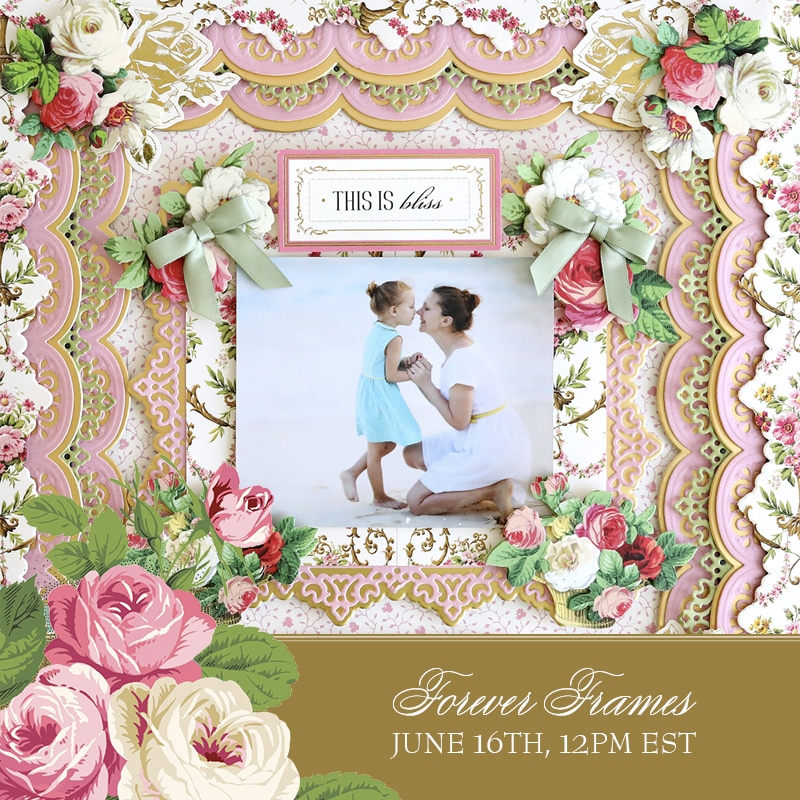 In Project 1 we made the most beautiful Floral Frames project. Everything works together to create a stunning layout, complete with dressmaker details.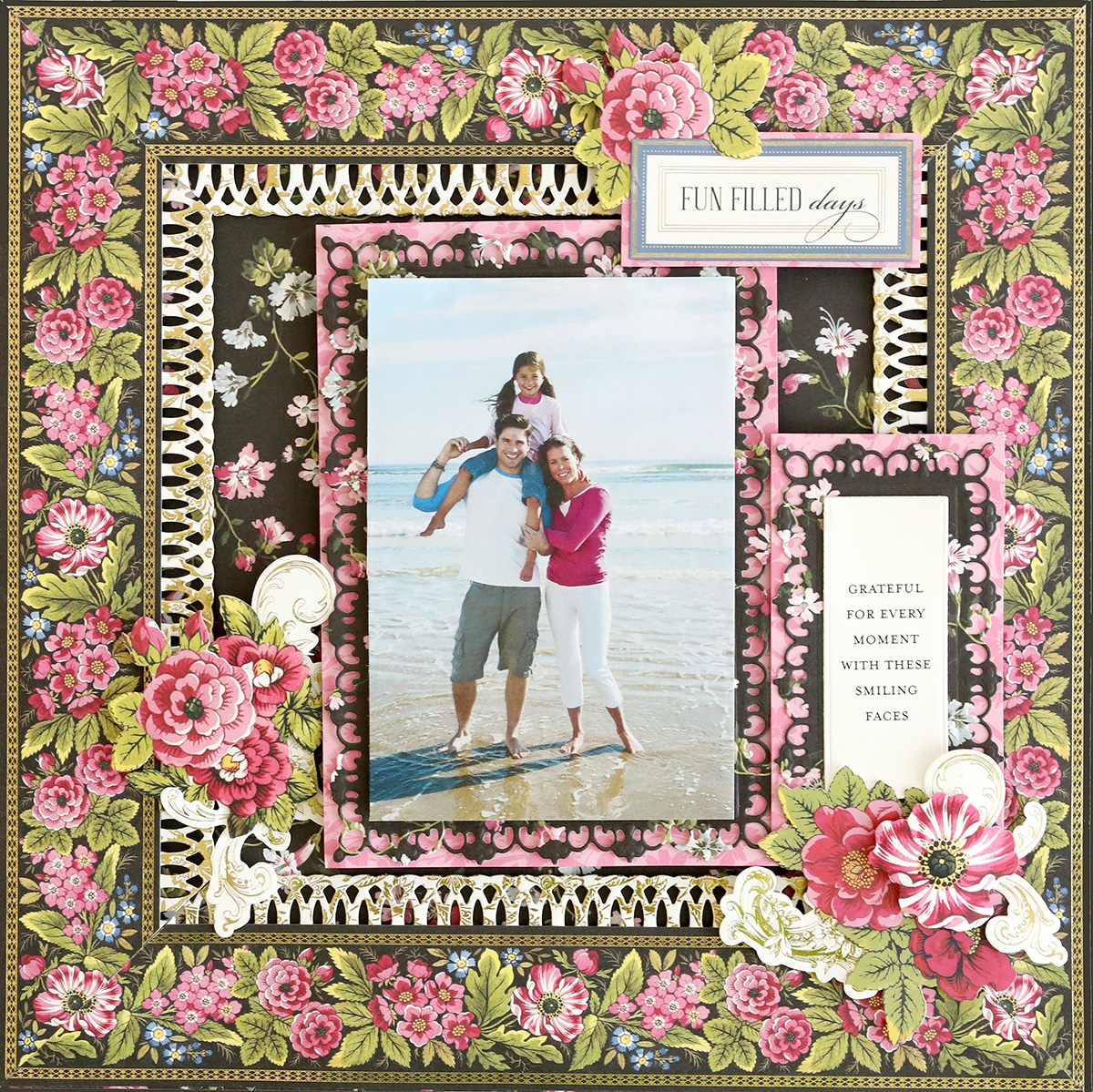 Our very special guest was Donna Colucci in California. She is such a joy and radiates love and positivity like no other!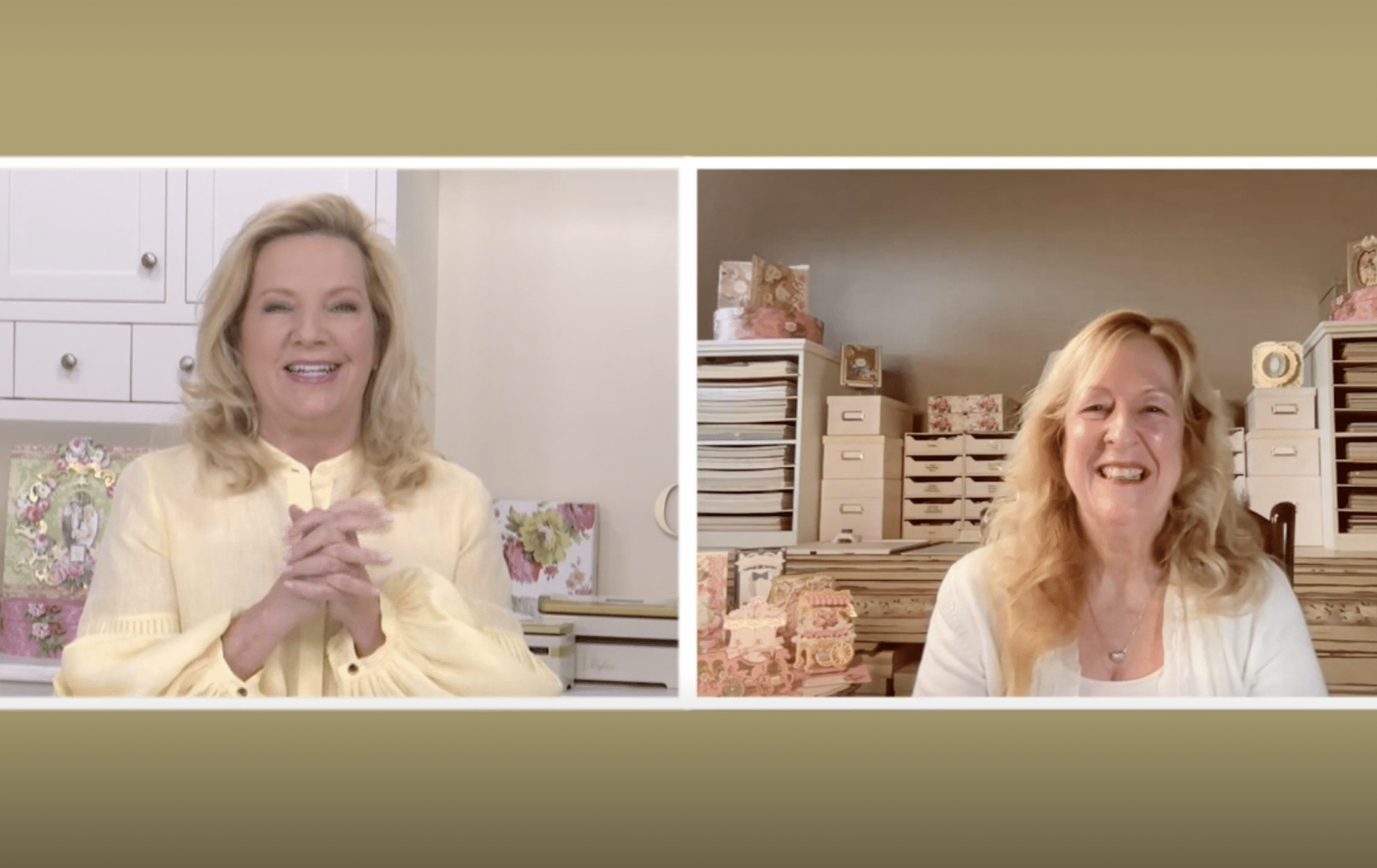 Project 2 was all about Happy Frames. We combined textures, colors and frames to make this lovely page.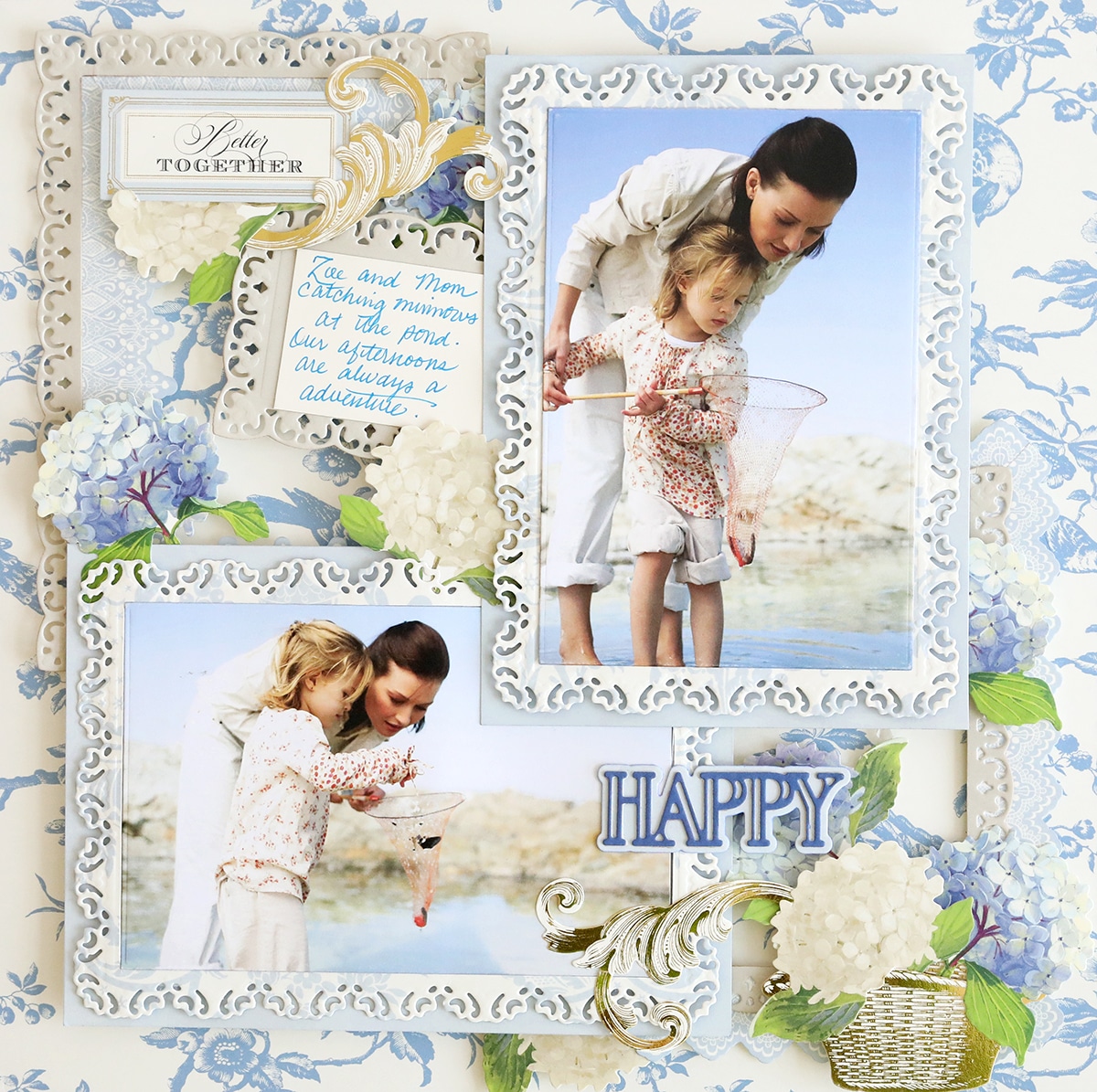 In Project 3, Blissful Frames, we mitered our hearts out to create this pretty, bordered page.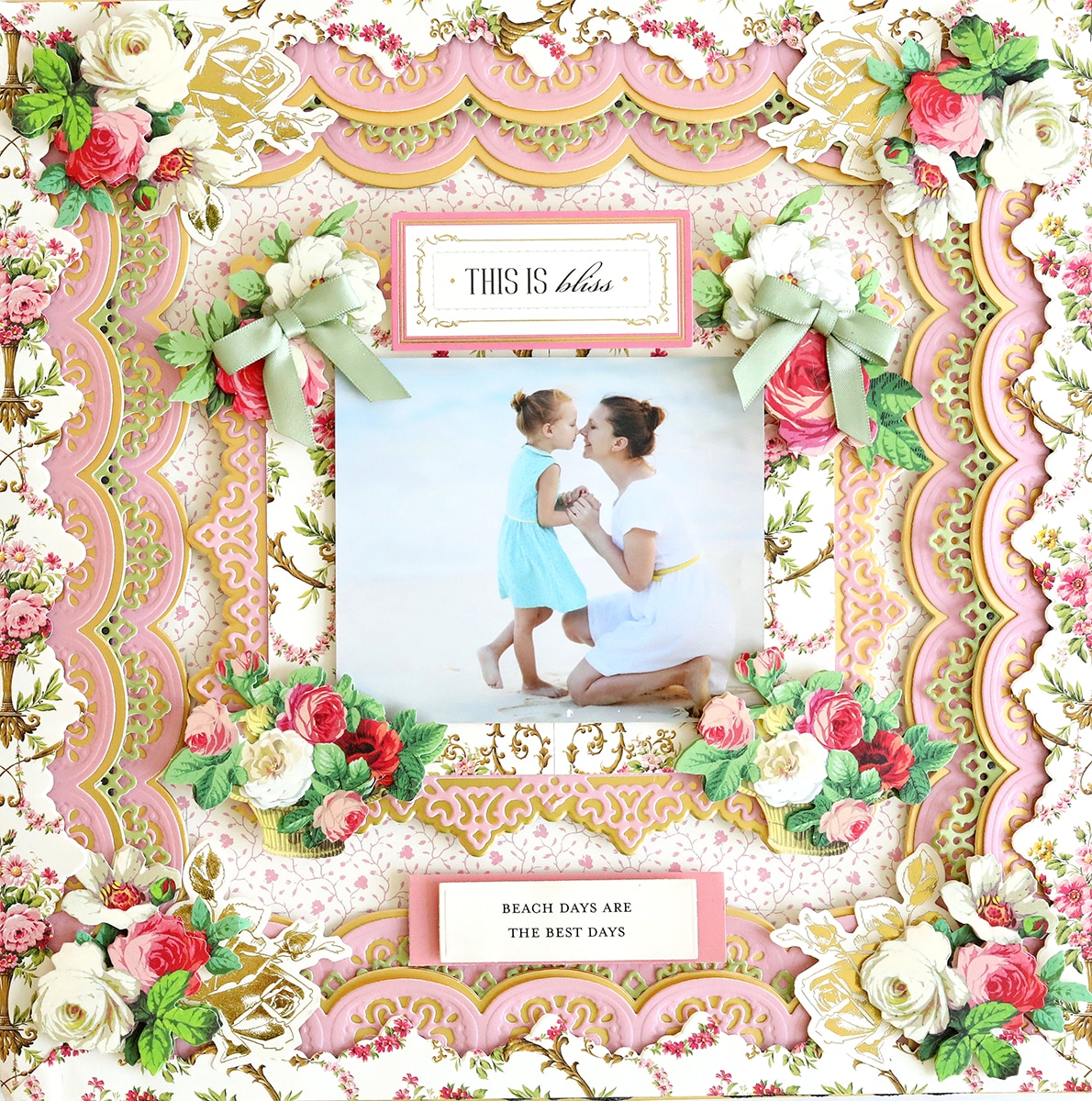 AGTV June Finishing School Live- Shopping List
AG-1457 Floral Papers and Embellishments
AG-1455 Crop at Home 2 Border Dies
AG-1456 Crop at Home 2 Frame Dies
AG-1626 Canton Bleu Cardstock & Embellishments
AG-1098 Floral Border Stickers
AG-1600 Crop at Home 3 Frame Dies
AG-1601 Crop at Home 3 Border Dies
AG-1602 Crop at Home 3 Title Dies
AG-1624 Annalise Cardstock and Embellishments
AG-1224 Basket 12×12 Cardstock
Continue your crafting education by becoming an AG Member! From 10% off your orders to free shipping on orders over $50, a private crafting community and more, there are so many reasons to be a part of our amazing membership! Come join our community.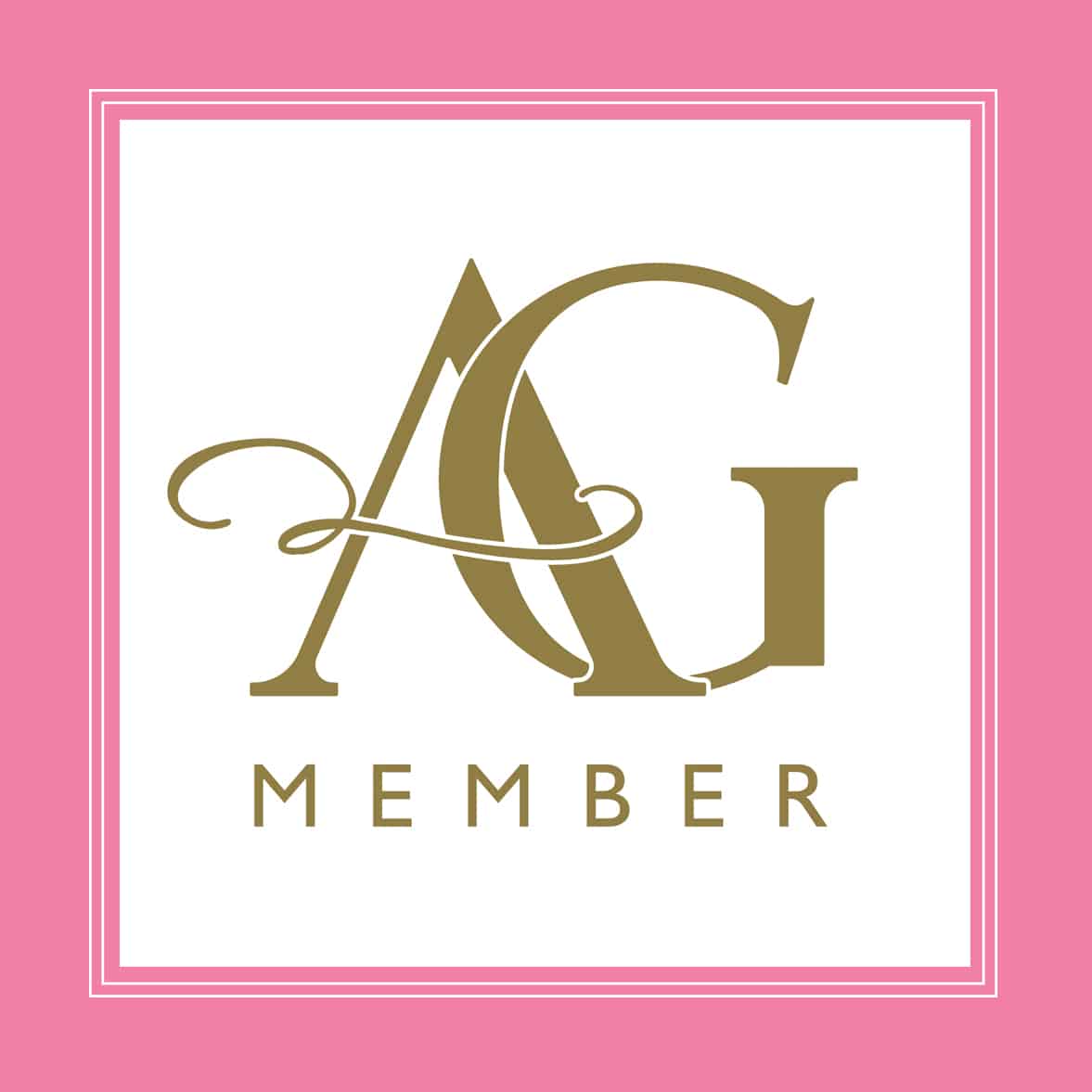 Create 9 is November 10th- 12th and we want you to join us! You will get a box filled to the brim with crafting materials, instruction, live streamed classes, a virtual craft room, private sales and so much more! Reserve your space today for a crafting event like no other.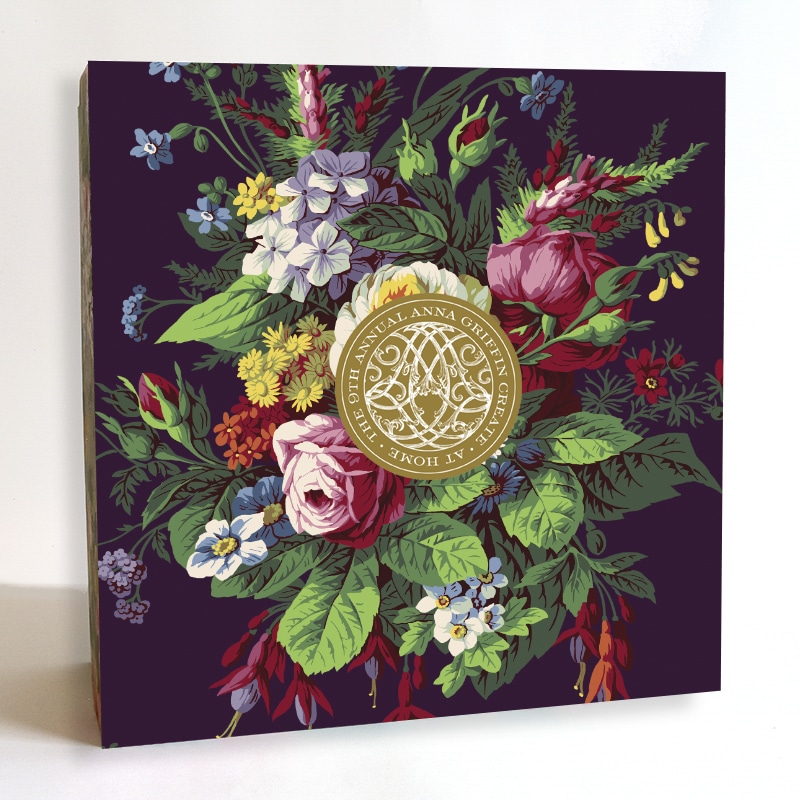 Mark your calendars for our next AGTV shows on July 5th at 12pm. We have great shows, bundles, projects and more planned just for  you!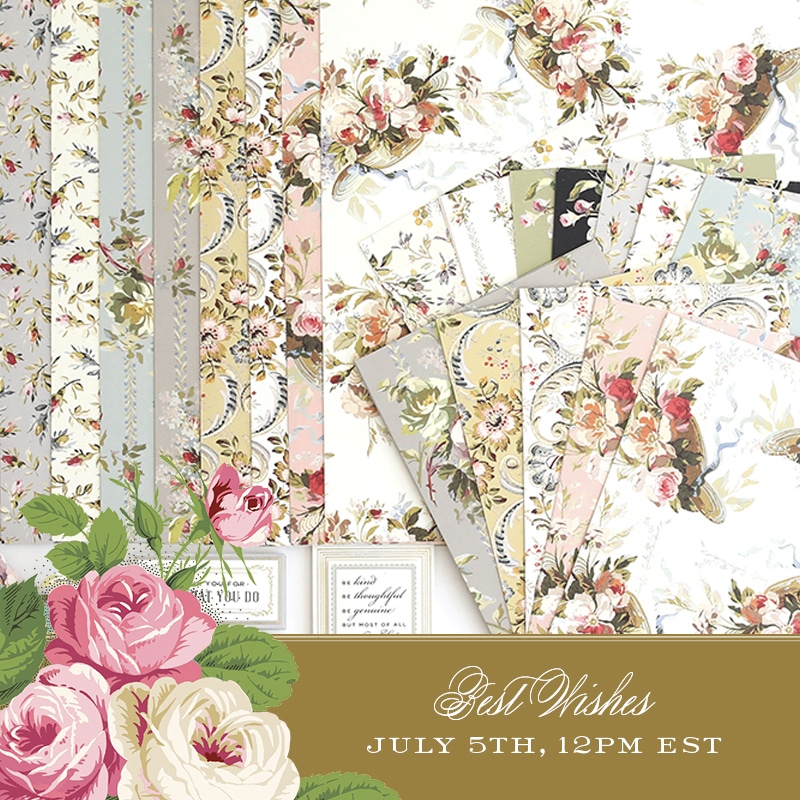 Bye for now,
Anna