Hello friends,
It's Craftspiration day, and we are rounding up the wonderful projects shared by our crafting community. Today, you will find excellent Father's Day cards, a birthday card and a fun project with Flower Shop. Each project is more beautiful than the next, and we absolutely love sharing your work. We know that we need not look any further than our crafters for inspiration every day.
Come see today's crafty offerings!
Kirk said, "Happy Father's Day."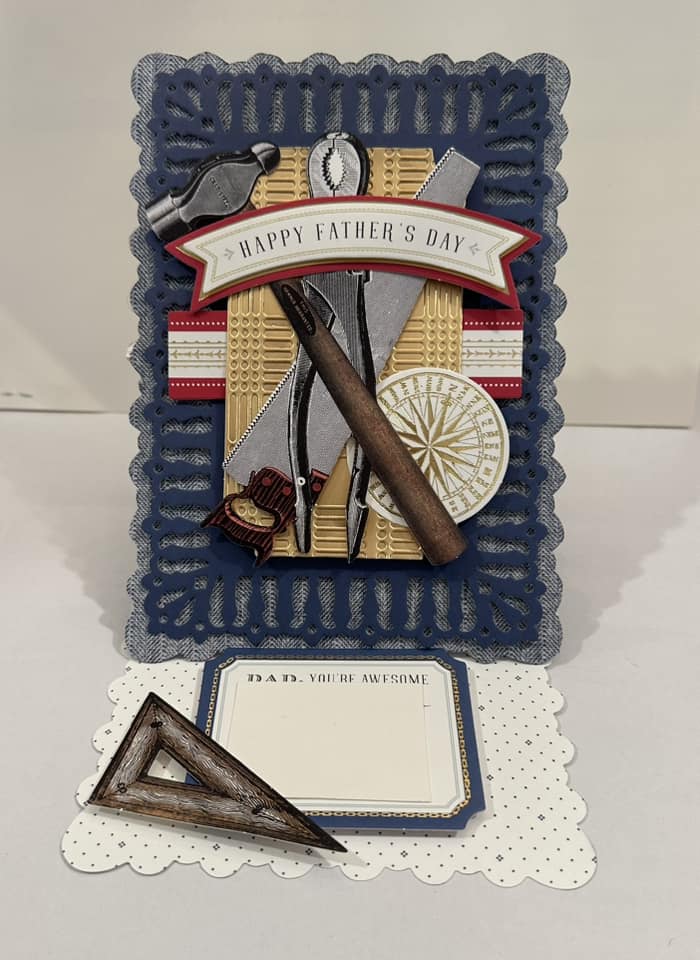 Laura wrote, "Happy Father's Day to your Dads, Granddads and sons!"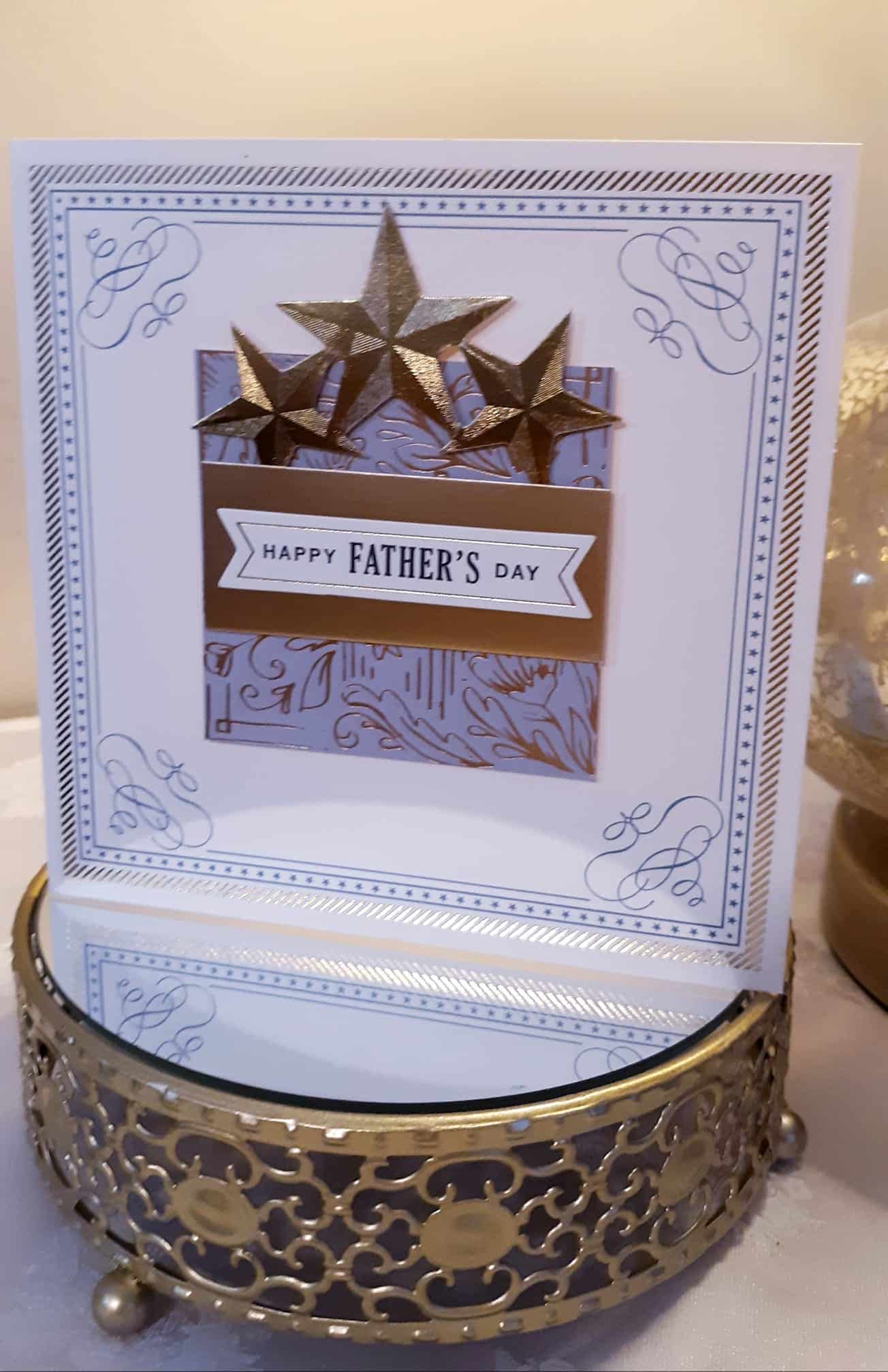 Shirley posted, "Made my husband a Father's Day card using cigar labels. It's been a while since i crafted again and it was so wonderful."
Love these colors together!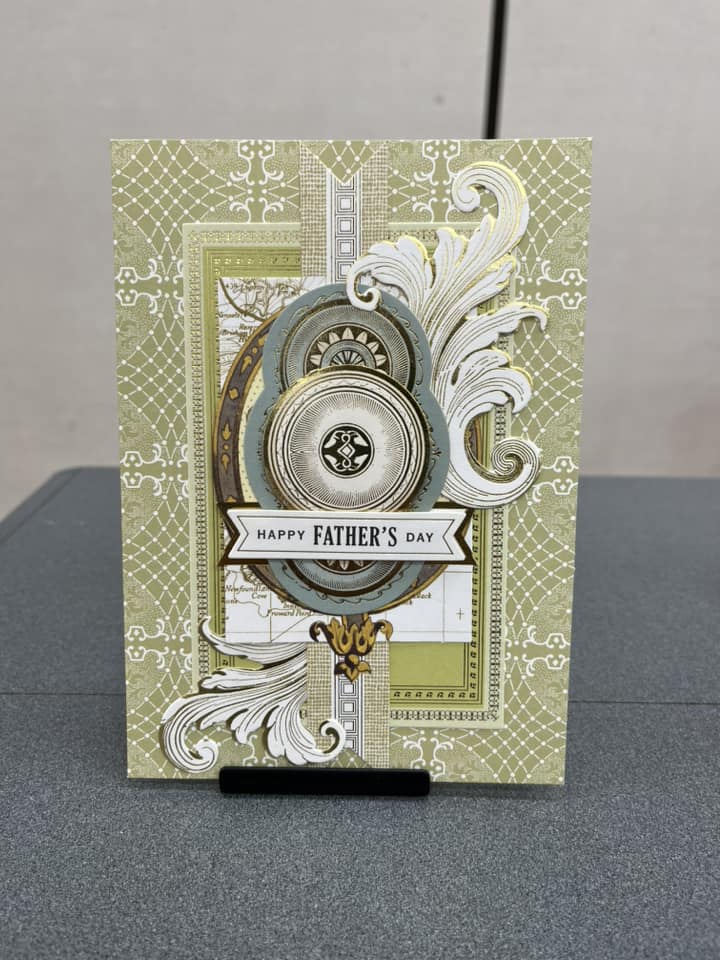 Heidi shared, "Well I had to come up with something for hubby with what I have with me. So here we have from finishing school boxes the heirloom lace with a hint of Carte Homme velum in the background. Cut a little spiral off the happy Birthday toppers and added just for you. I did not have my Father's Day embellishments with me. Anyhow there he is haha. Happy Fathers Day to all."
Such a great, summery card!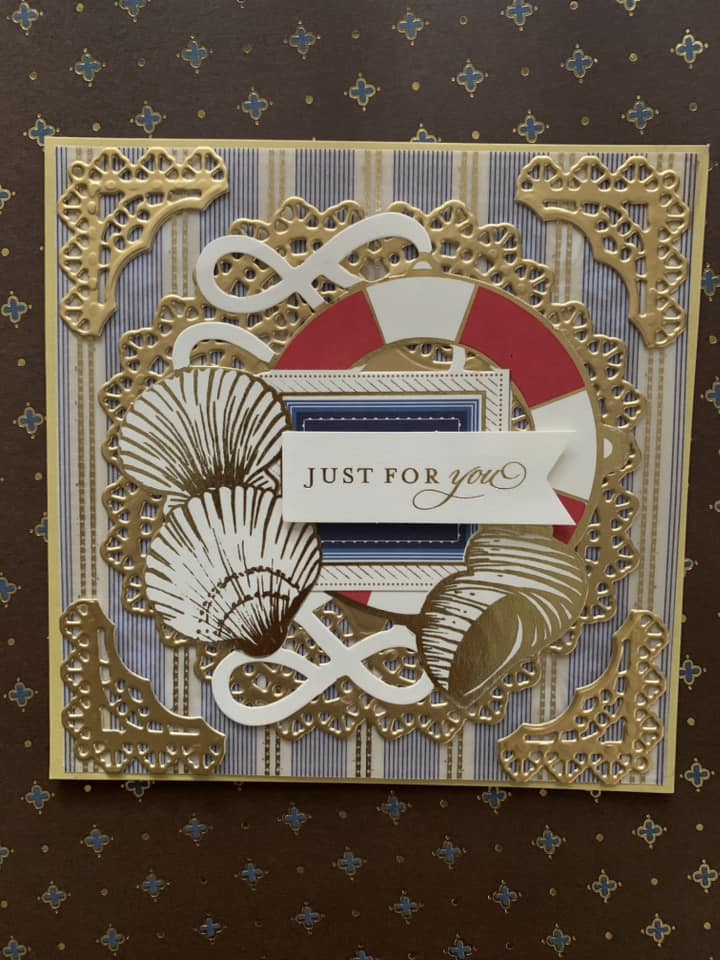 Carrie said, "Happy Father's Day! This is a card I made for my wonderful, amazing husband, who loves to listen to all types of music, from many different genres!"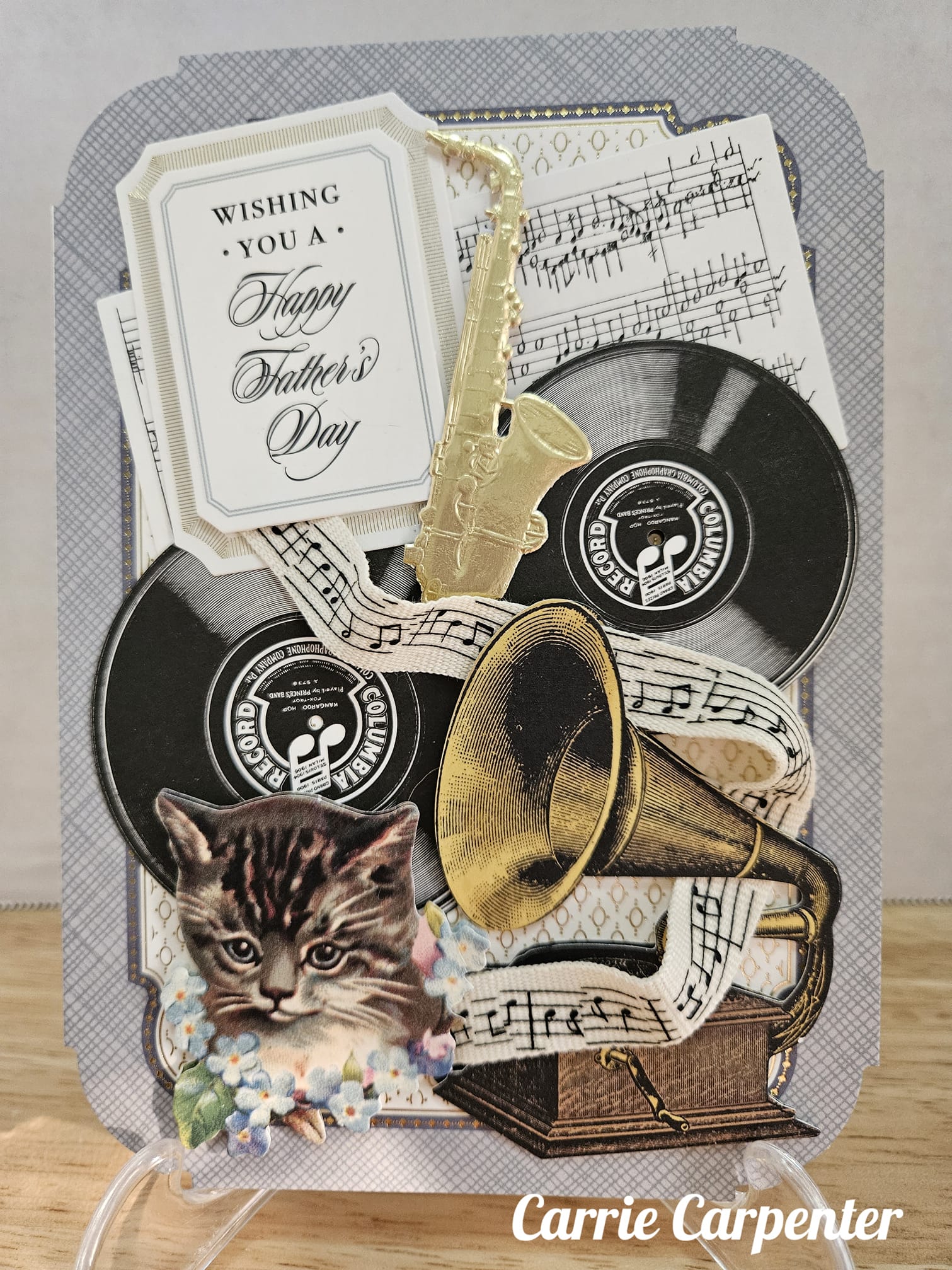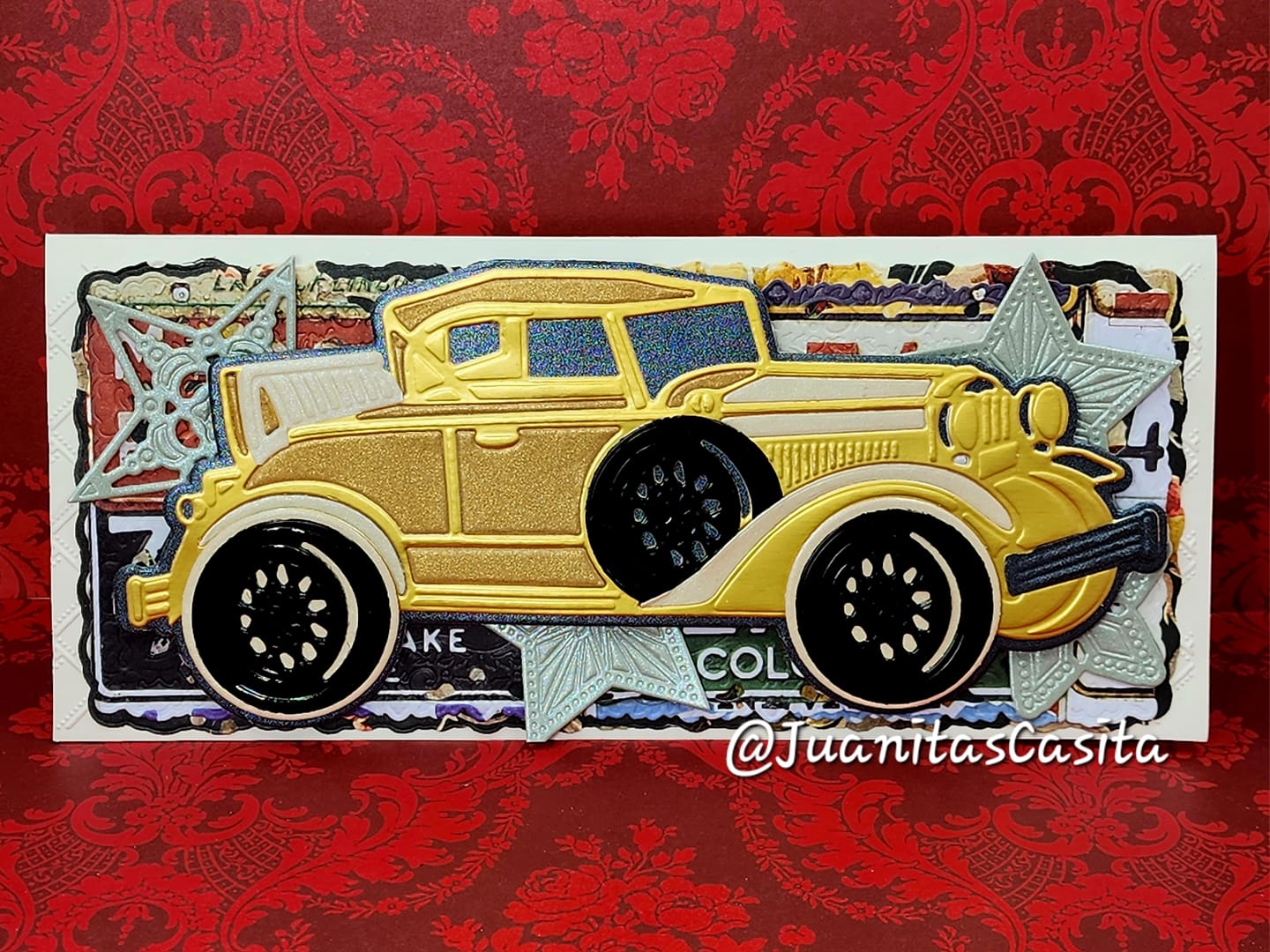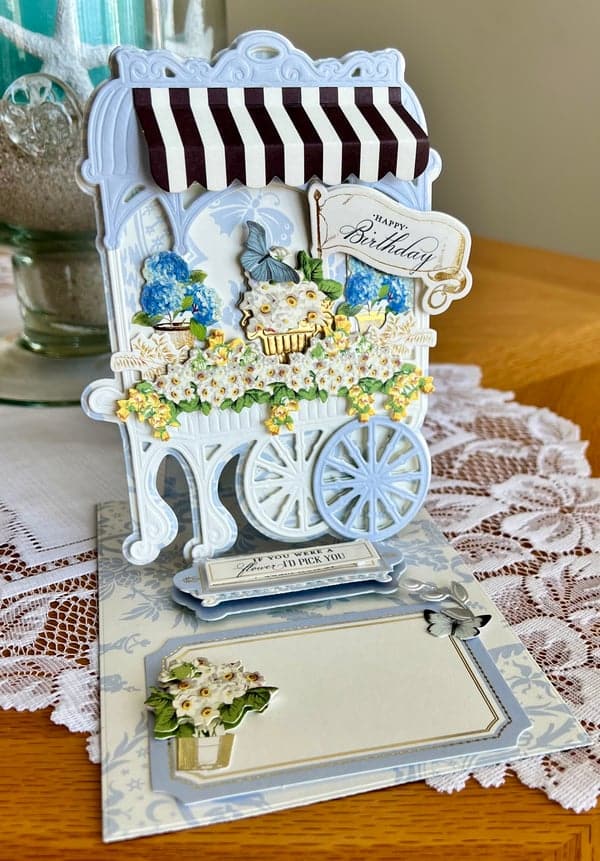 Kim said, "I always struggle with masculine cards, but with Anna's kit, it was so much fun."
These are all so great!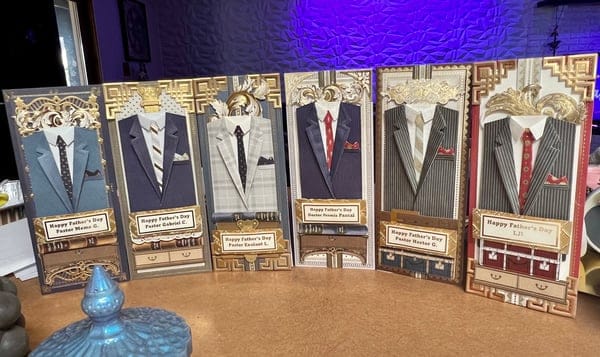 Diane wrote, "My husband was surprised with the Father's Day card I made because it represents nearly everything he's interested in or has personally done. The card was mostly pulled & put together from the Simply Father's Day Card Making Kit, Handsome Cut & Emboss Folder and Anna's Die Cuts for Him, except the red bike!"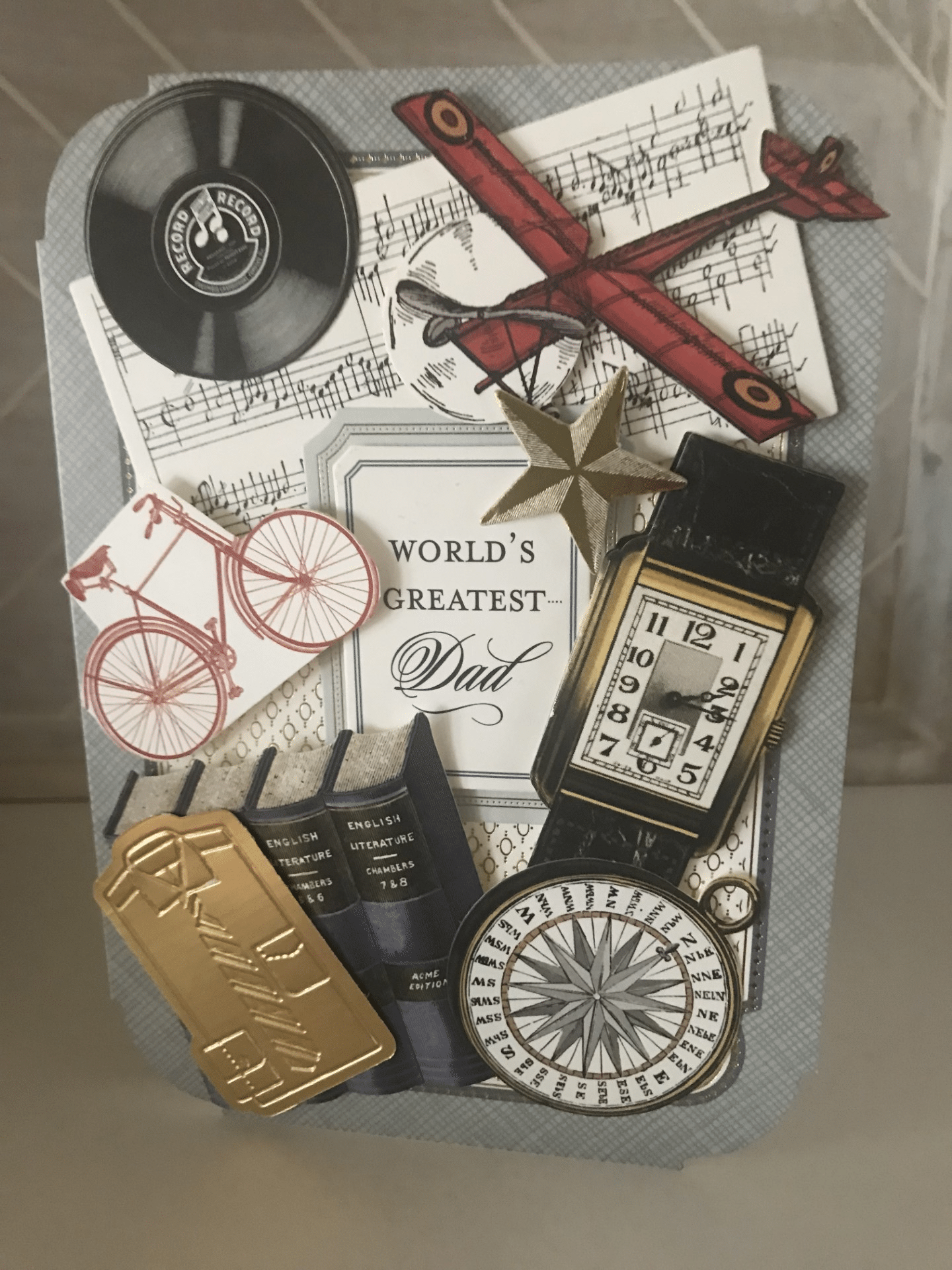 Sherry shared, "Right out of Finishing School, I made this card for my friend and her 2 yr old granddaughter. They like to garden together so I wanted to give them some special together time. I added decorations that a 2 yr. old would find fun to discover–a kitty on a chair; a butterfly on the Hello banner; flowers draping down the sides of the shop; a ladybug on the tree and a gardening poem. Inside the Flower Shop Box is a poem and three packets of seeds to plant and watch grow. This was fun to make and fun to give."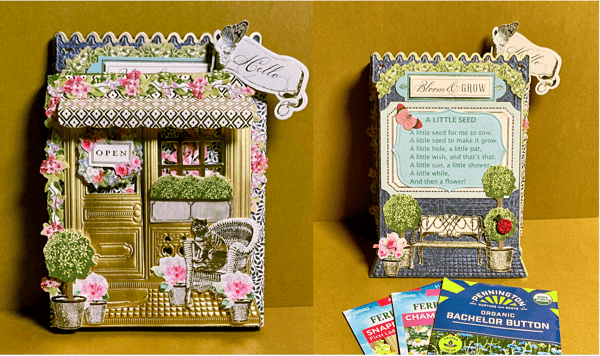 Adina shared, "I really love the look of the Le Coin Criss Cross Square die. But, it doesn't have a shadow layer die. Today, I tried to make one, actually two. One I traced and used my scissors. The other one I did freehand using my craft knife. Neither one turned out that great. If you have any suggestions about how to make a shadow layer, please share! Thanks!"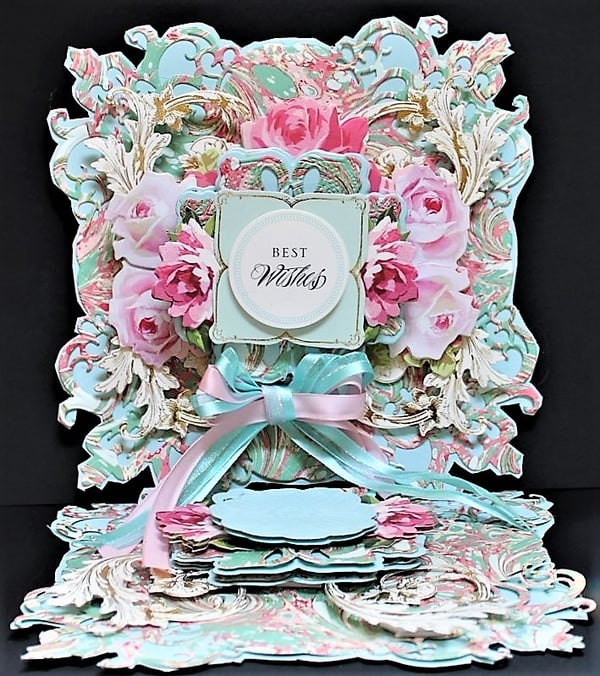 Lori wrote, "I really enjoyed making this birthday card for my nephew who is a huge baseball fan. I used materials from the Celebration Chest and the Sporty Icons Cut and Emboss folders."
Keep up the great work, Griffinites! Post your projects with us on Facebook, in our Finishing School Community or email us with your paper projects at RSVP@annagriffin.com. We look forward to seeing what you come up with next!
Love,
Anna