Hi Griffinites,
We want to start by saying how much we enjoyed our Merry Craftsmas shows on HSN this past Tuesday. It was a creativity packed day and we hope that you had a great time crafting along with us, and getting something new to create with! We featured both birthday and holiday crafting items and we know that you are going to make the most incredible cards, scrapbook pages and paper projects with all of the things in your craft room.
We perused our social media to see what was created and shared this week; as always we were so inspired by the variety of crafts on display. We are so lucky to be in such good crafting company!
Come check out these crafting masterpieces!
Jan said, "Finally finished my box of Rocking Birthday Cards. Heavily embellished and still had a lot of leftover flowers."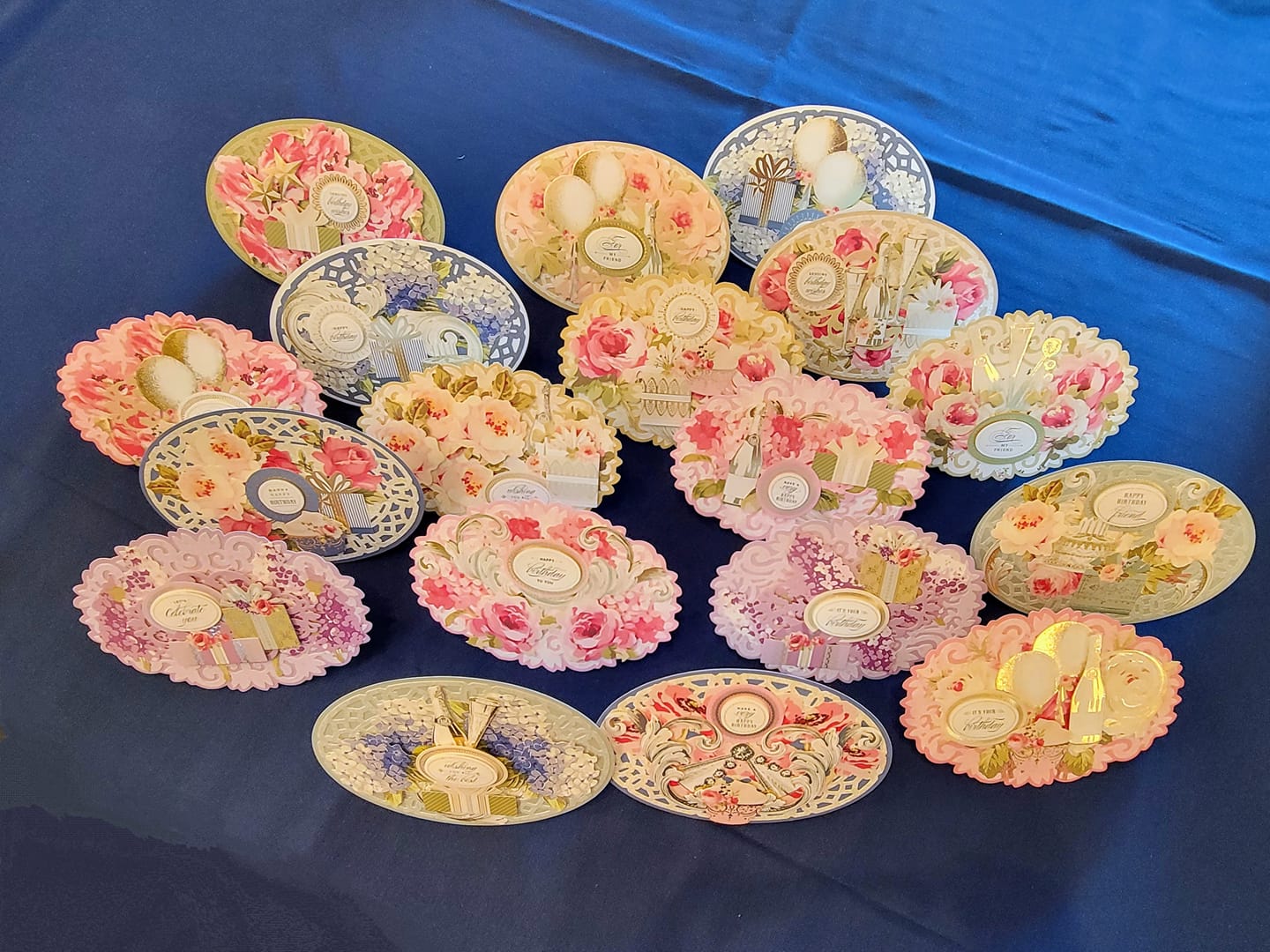 Becky Jo wrote, "
I love your rub on's.
I'm working up to a card at a time. And since I haven't mailed this one, I'm going to go add the matching rub-on's to the inside & one to the envelope. Thanks for inspiring reminder."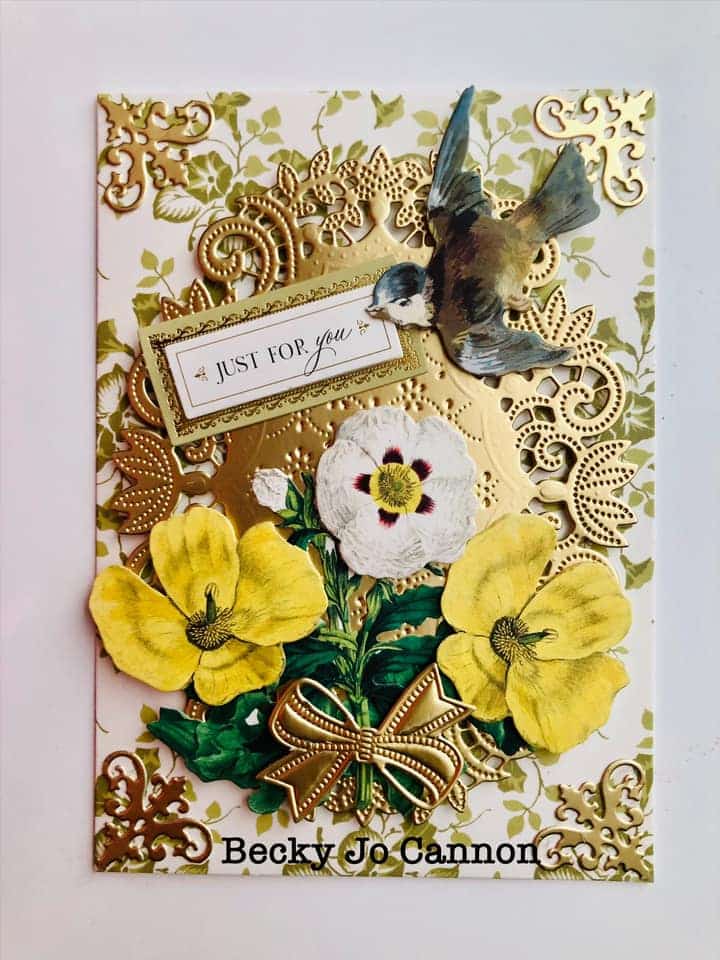 Diane posted, "
I didn't know rub-ons could be so pretty. I'd like to try them. Here's my Sunday share this week: All this was put on a vellum card of Anna's and I used the cut & emboss Rococo Die in white pearl paper on top of a navy shadow background, a hummingbird and cobalt blue rhinestones for a little bling! Cards always look better in real life!"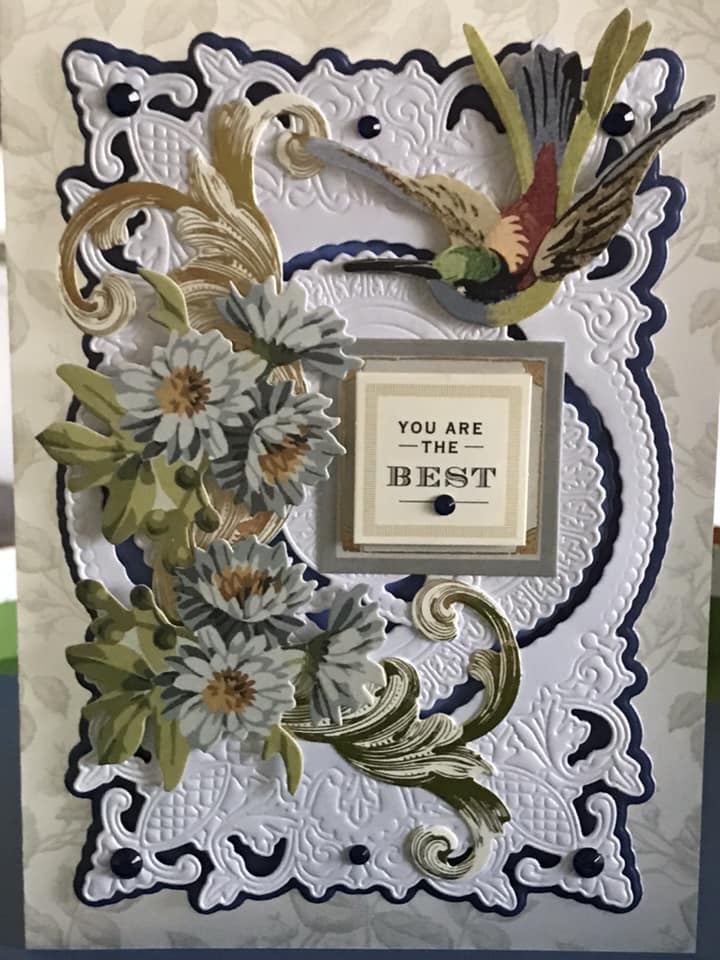 Donna shared, "
I made this for my beautiful mother-in-law."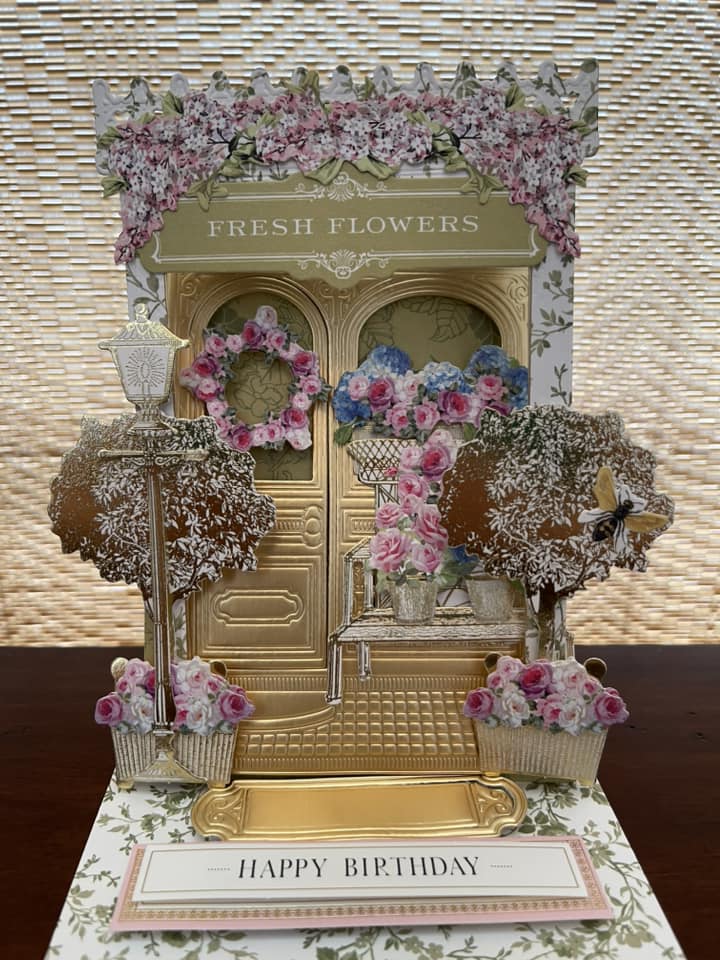 Mary Beth posted, "
Heavily inspired by a Design Team Christmas card and the new all things pink Christmas box….my first Christmas card of the year!"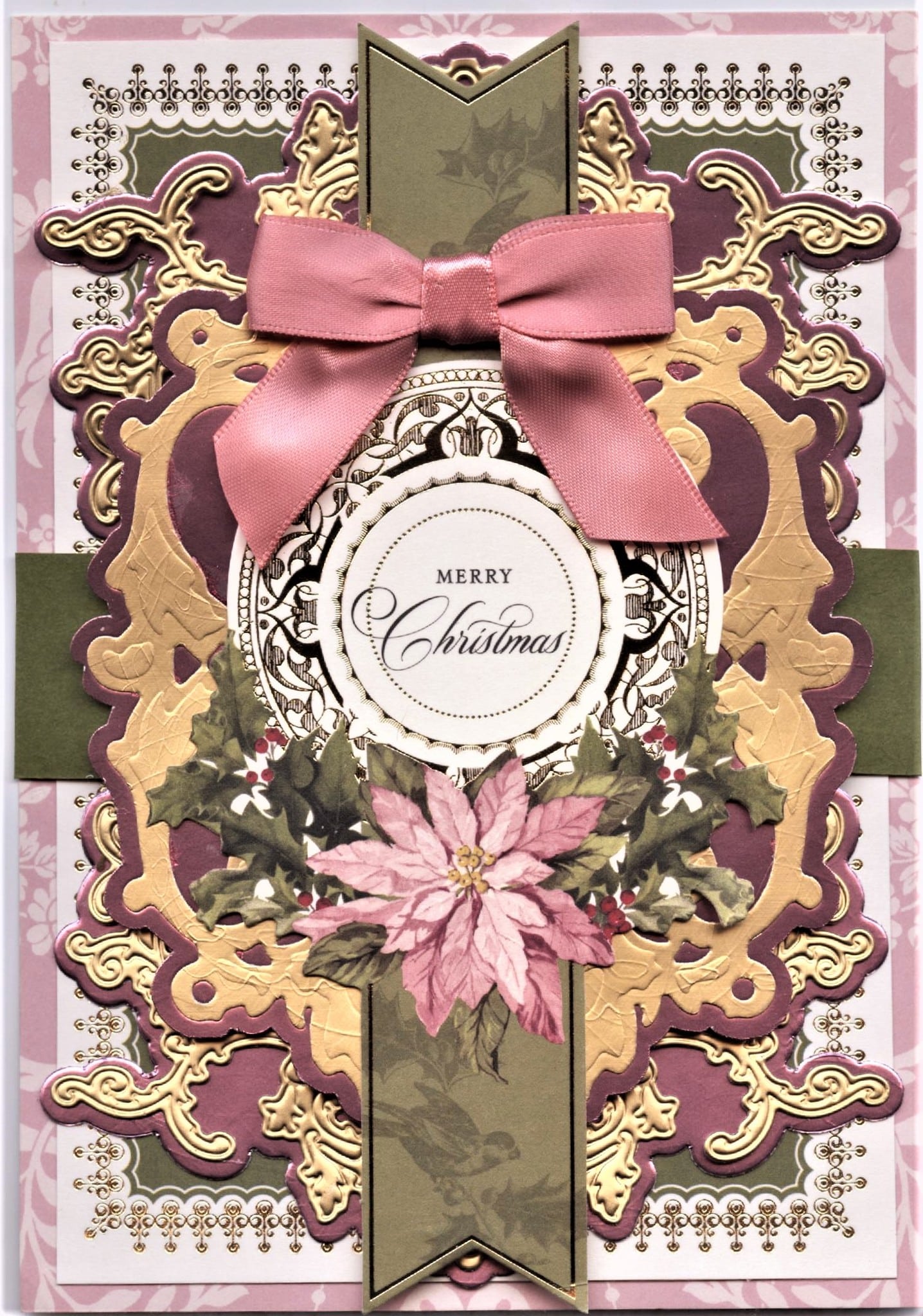 Nicole said, "
This Cutie Patutie was created today at PA Griffinite's monthly CGT. It's for a beautiful friend who loves the color green & could use some love & encouragement!"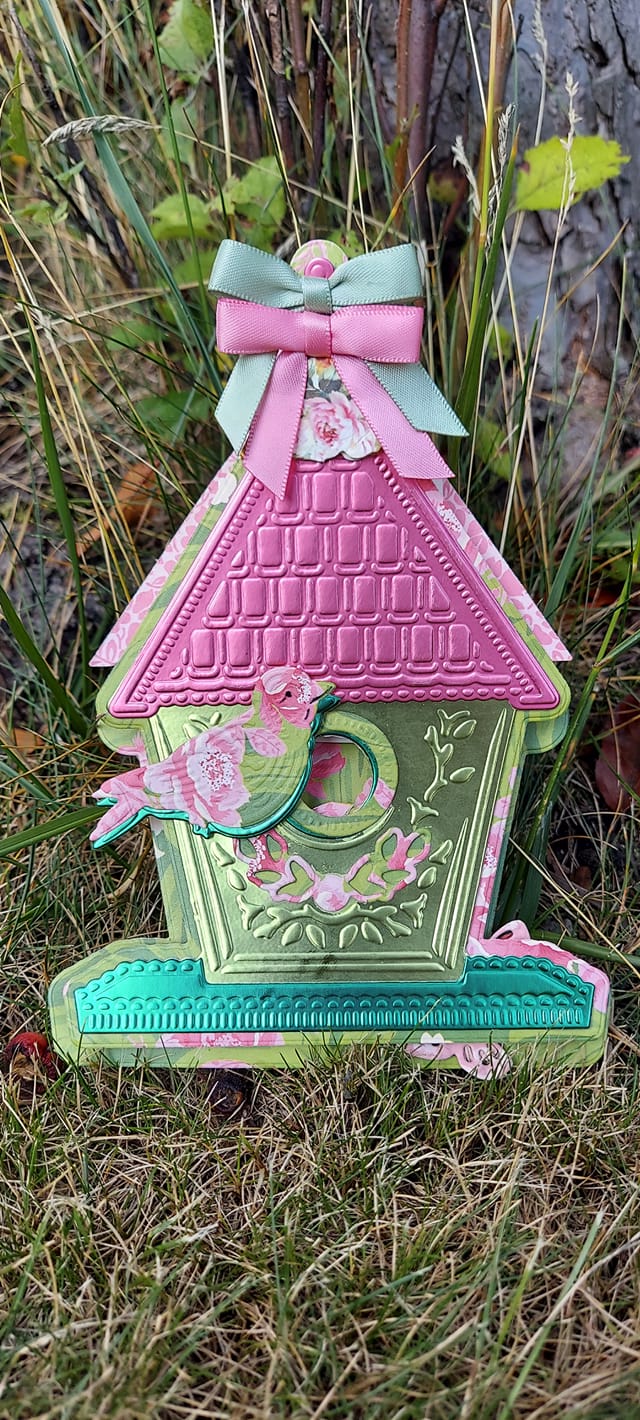 Dayle wrote, "
The rub on are so pretty. I just finished a scrapbook page based on Tuesdays charm school. I so love the canton Bleu. It works so perfectly on pages I am making for historical places we visited."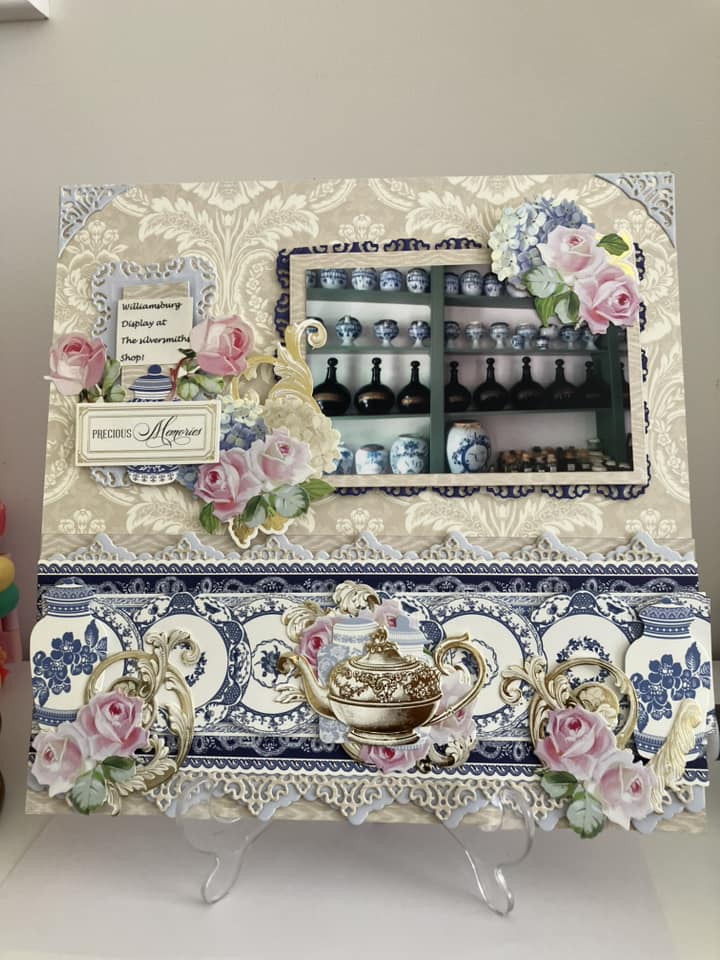 Terry shared, "
There's a whole lot of pretty in the new Birthday Wishes Card Making Kit! All card elements are from the kit, except for the Birthday Wishes Concentric dies for the base and the Tea Party Cut & Emboss Folders for the platter."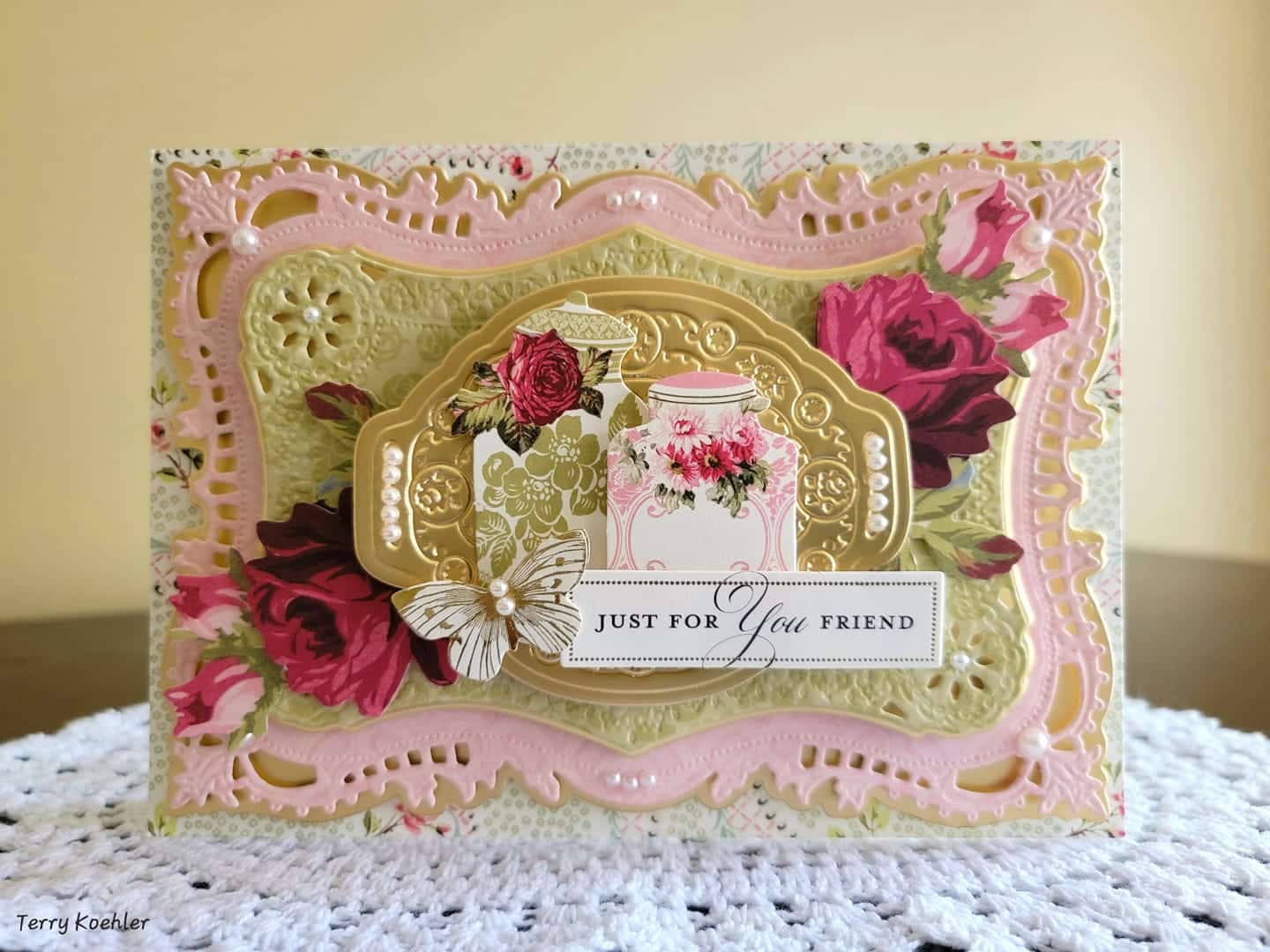 Mary posted, "My first try using the new Flower Cart Christmas embellishments to decorate the Flower Shop."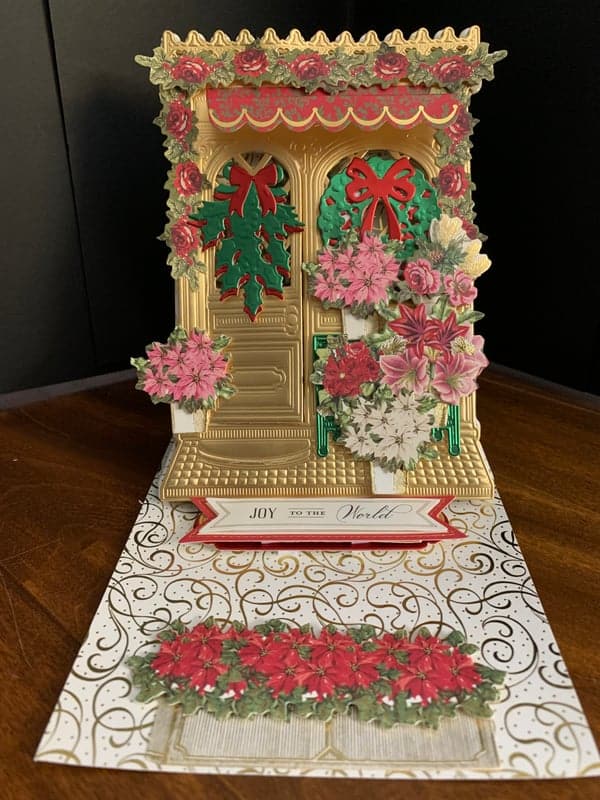 Mary H I had so much fun making this card with Anna's wonderful new die sets!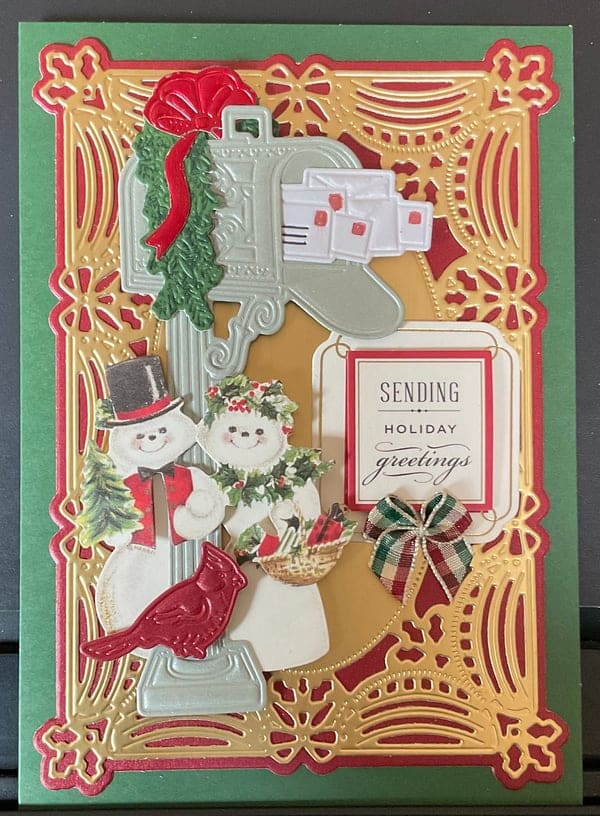 Gorgeous work everyone! Keep posting your projects with us each week or email us at RSVP@annagriffin.com to be featured! Tune in next Wednesday, August 2nd for our next AGTV show that is all about birthdays!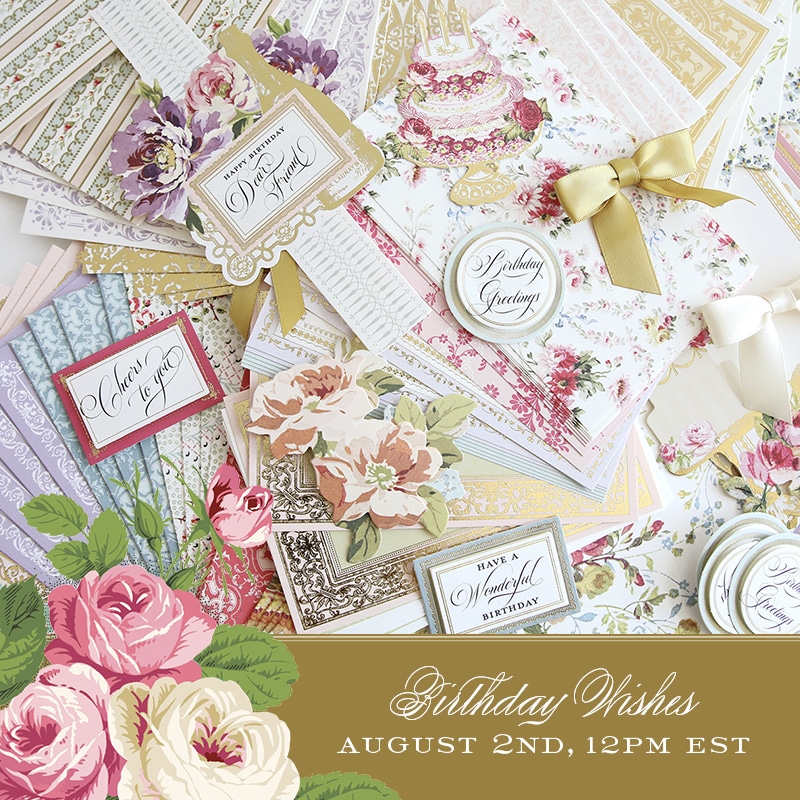 Bye for now,
Anna