Hi crafters,
We hope that you are having an excellent week! We had the best time scrolling through and looking at the gorgeous projects that you made and shared with us. The great ideas below have us itching to get to our craft room right now! It's also fun to see cards with with some of the Sneak Peek items from our July 5th AGTV on display this week!
Come see what Griffinites made!
Karen shared, "I decided to do a different spin on the woodie wagon for some of my special "kids" for their fathers. (And yes it does roll!). I made the inside a box and put treats inside."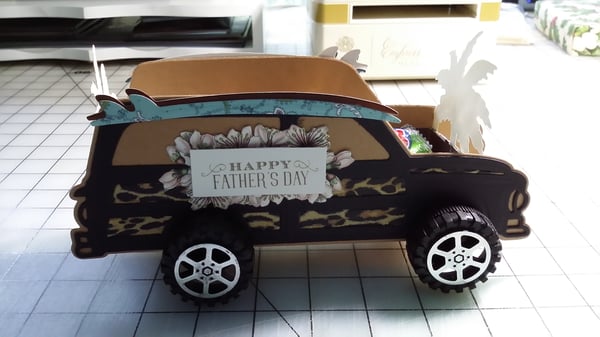 Anita posted, "This is my first time sending in pictures of my projects. The purse dies are a lot of fun to personalize for the recipient. These were all made with AG products. Thank you for making such beautiful products that coordinate so well with items I purchased in the past.  Also, Finishing School is the bomb. I've been a member since the beginning and have learned so much. The classes are done so well and even someone who is computer challenged (like me) is able to follow at my own slow pace. You are all a blessing to me. Have a beautiful day!"
Gorgeous purse card! Thank you for sharing!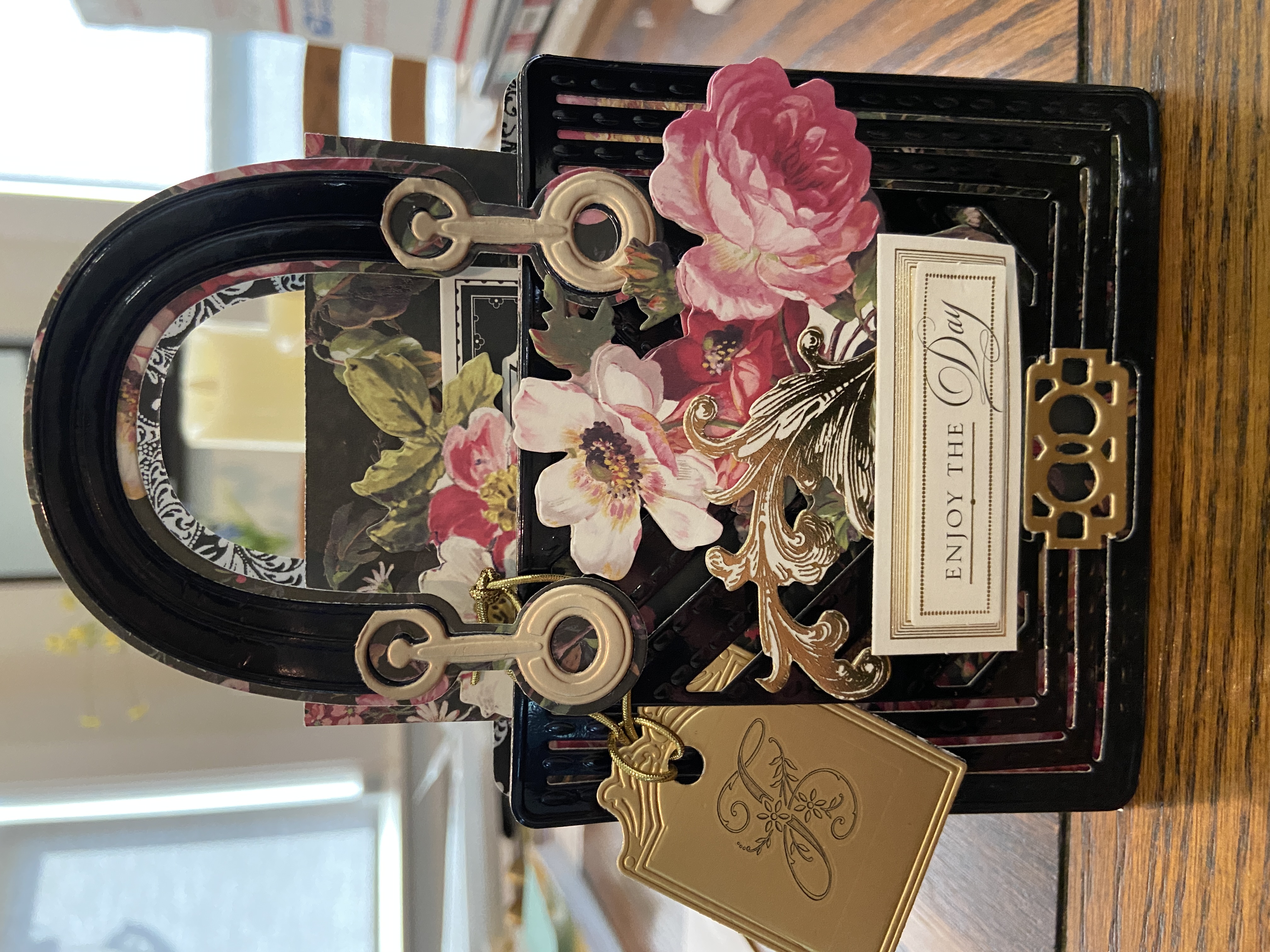 Dayle said, "The beautiful floral paper collection and embellishments are so stunning to scrap with.  I used the die from the photo album die set to make the frames.  Used our finishing school trick to cut them in half to enlarge them, and made a shadow layer also."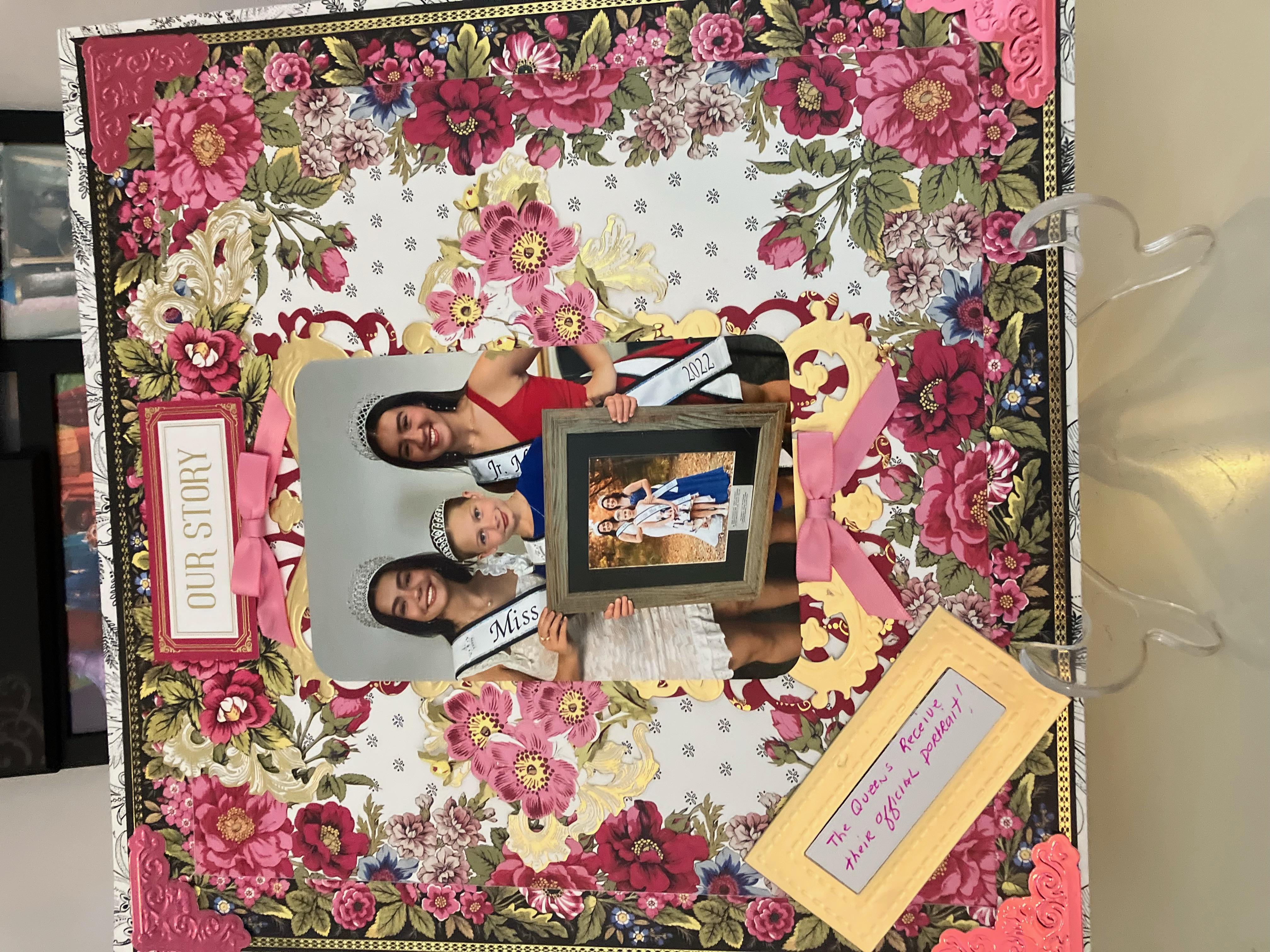 Vickey emailed, "Santa's getting his new Christmas Truck ready for the North Pole's annual Christmas Parade. His truck features the Christmas Truck die, cardstock from Create supplies, and a Santa from Mini Snowglobe Stickers. The sentiment is from the Holiday Cigar Label and Sentiment Sticker. Happy Christmas in July!"
It's so much fun to see your Christmas in July cards.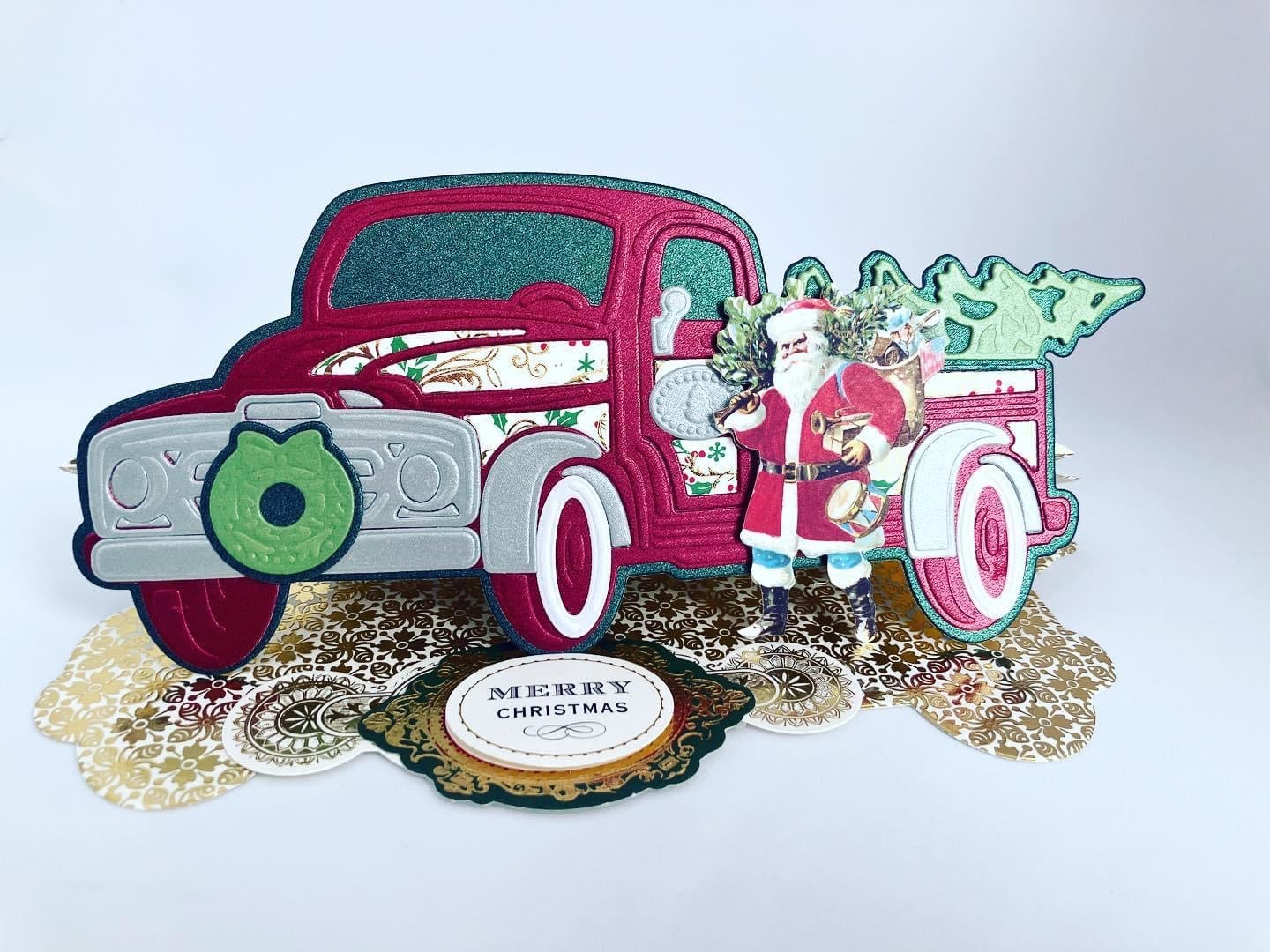 Fifi showed off her gorgeous truck easel card.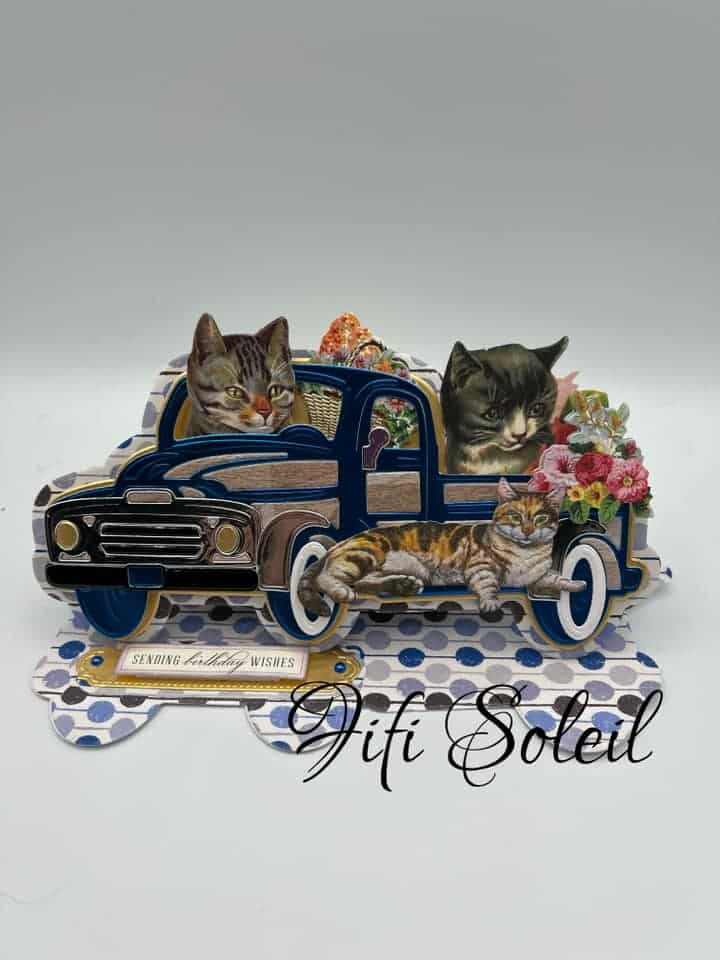 Terry said, "Hello to my crafty friends 
Sharing an anniversary card for a special couple. The dies used are Oblong Concentric, Pleated Ribbon, Enchanted Concentric & the Diorama Card for the foliage."
Beautiful as always Terry!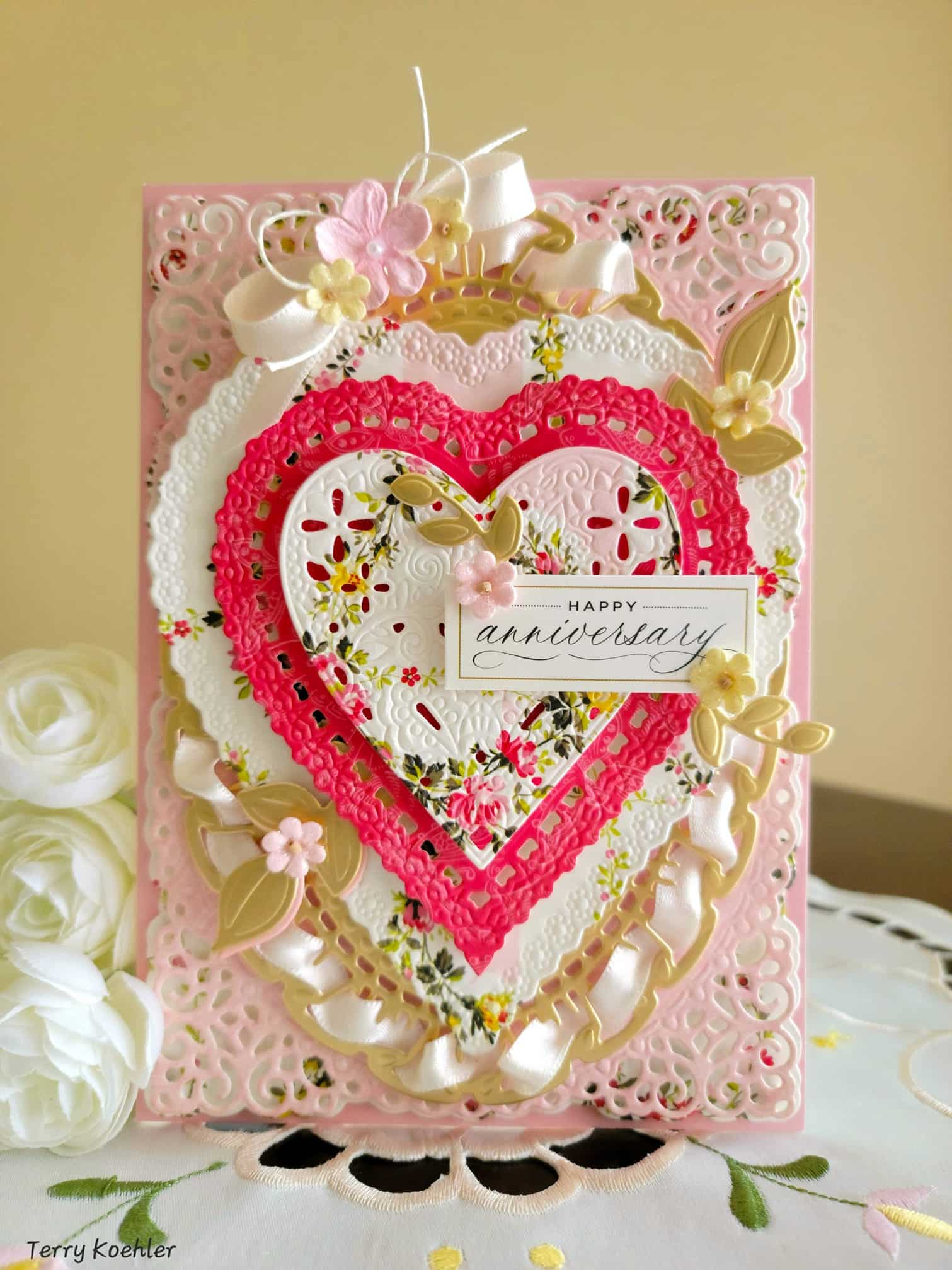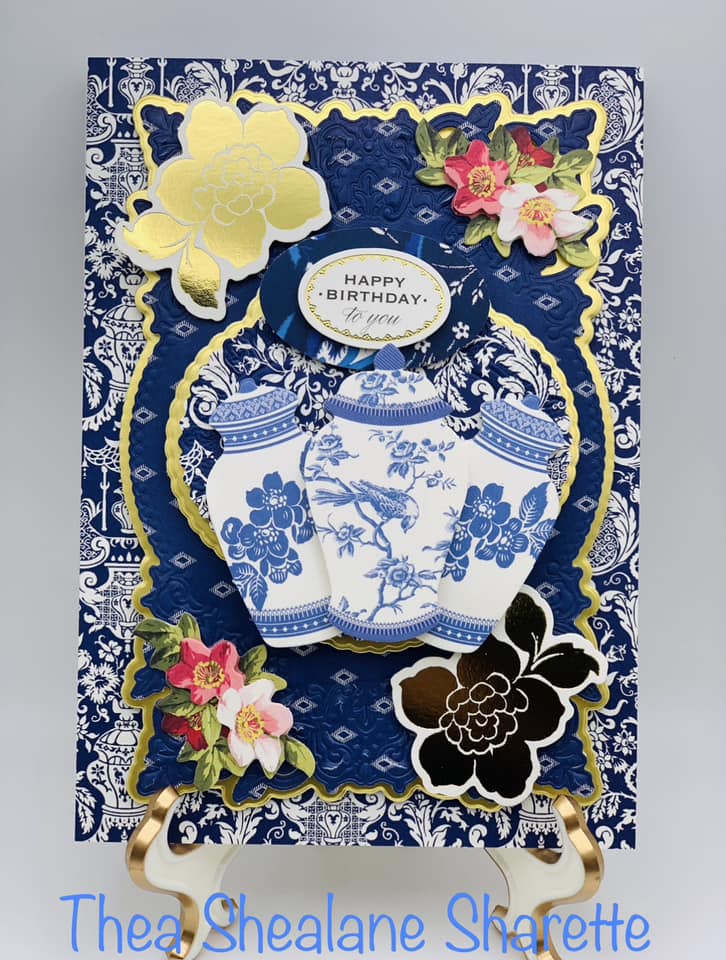 Dayle posted, "
Time for me to get some of my favorite dies out again. One from my stash."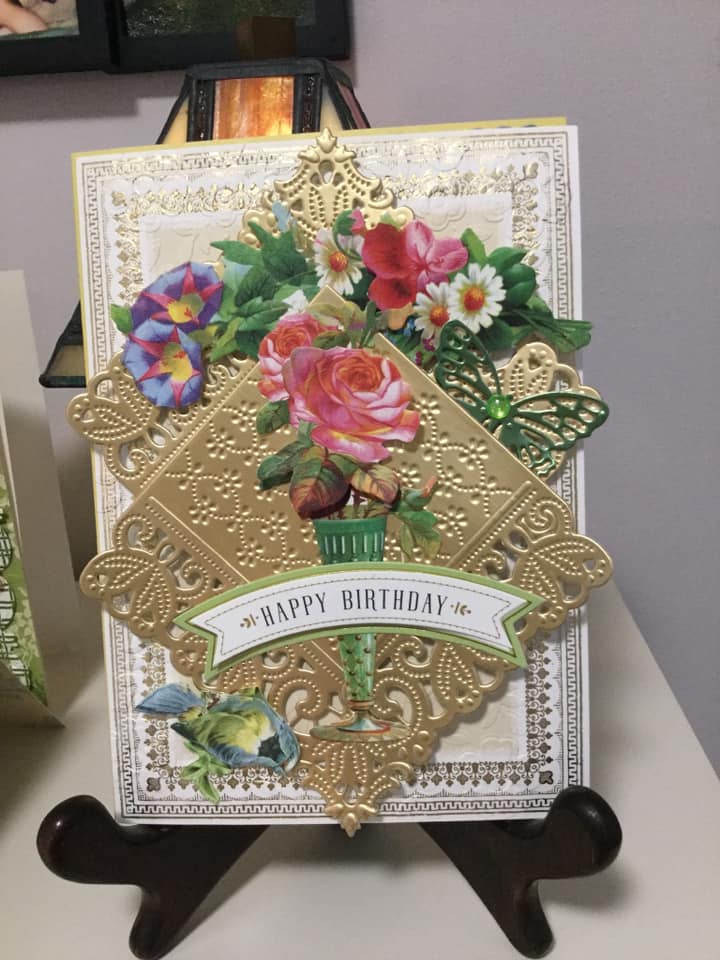 Tracy wrote, "
Much to my surprise and absolute delight, I came across this photo of the three generations of family that I had the luck of growing up with (minus my other siblings that were not yet born). So, I made this hanging shaker to surprise my mother with, which I am now preparing to send. With Anna's dies and exquisite cut and emboss corners, I was able to create the perfect home for this photo, which means the absolute world to me!
What a special project!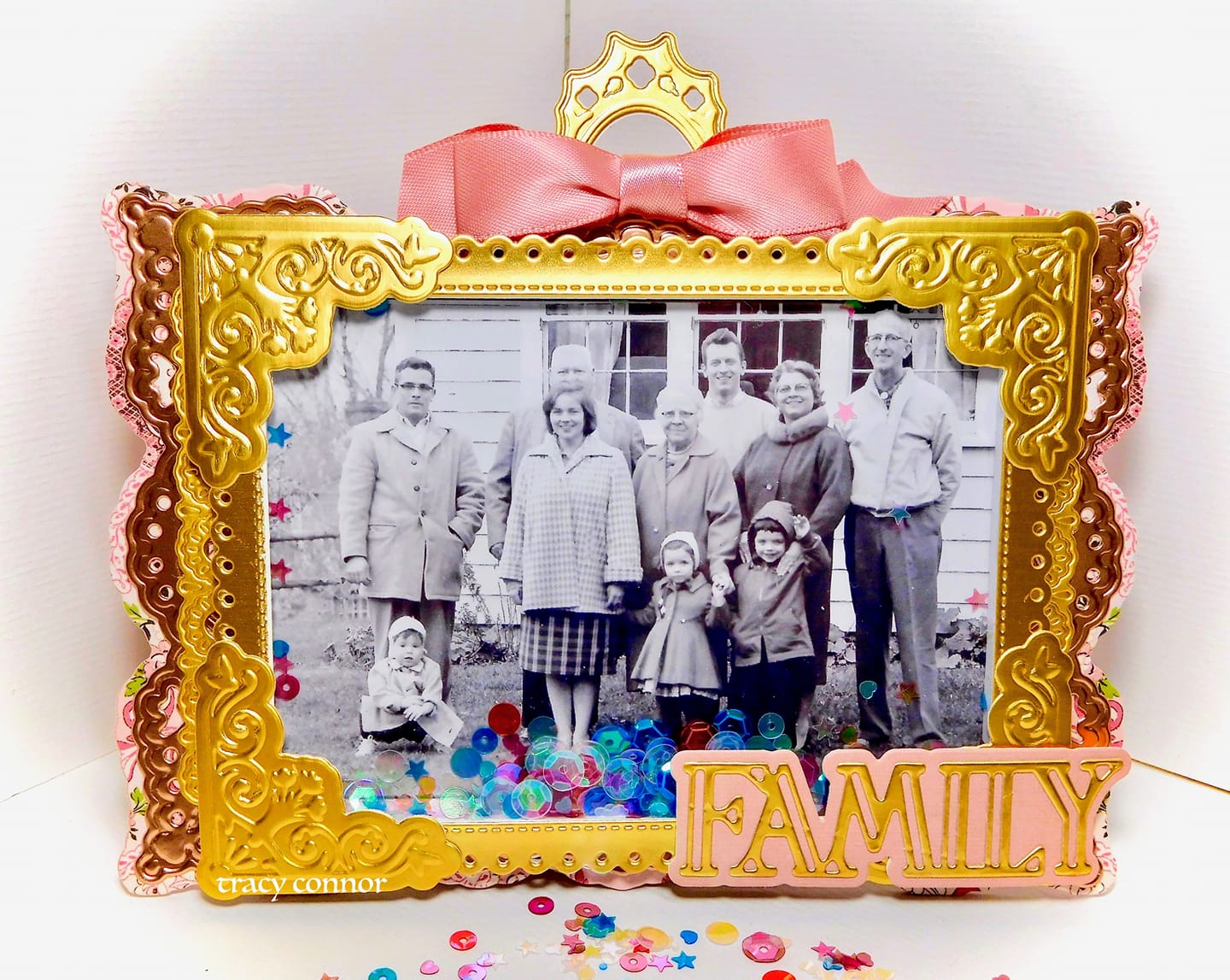 Shirley shared, "
My daughter and I just did a trip to Greece together after her semester abroad in Rome. I love how blue the sky and ocean were. The
canton bleu paper and embellishments
were perfect to highlight those beautiful blues . I think I am in love with these blues in this Mother's Day layout . I used the border and frame die from Crop at Home 2 for accents."
This looks like you had the best time together!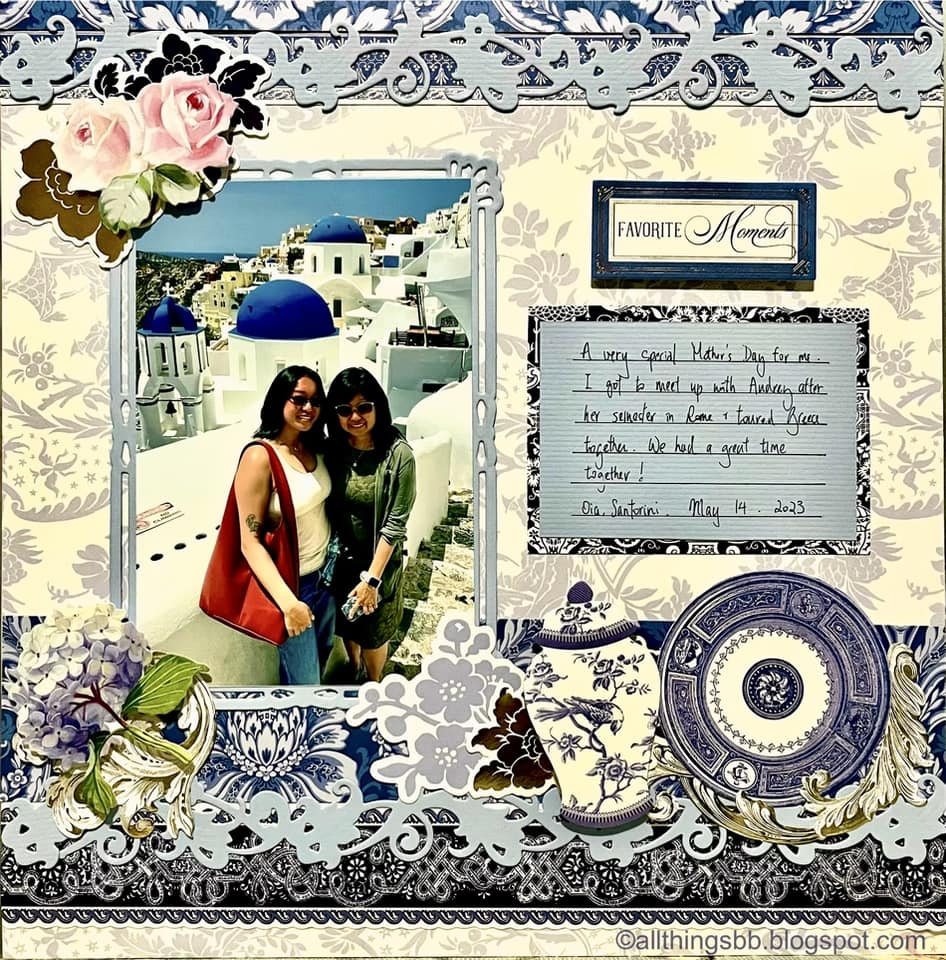 Mary said, "Here is the companion page using the same slimline die. I cut 3, cut them in half and added Anna's border sticker in the middle. Everything is Anna except the green slimline die cuts. The border at the top and bottom is an older border die from Anna cut in half. I love how the slimline die fits right in the valleys of Anna's border die! These are baby pictures of my Mom."
What a gorgeous page!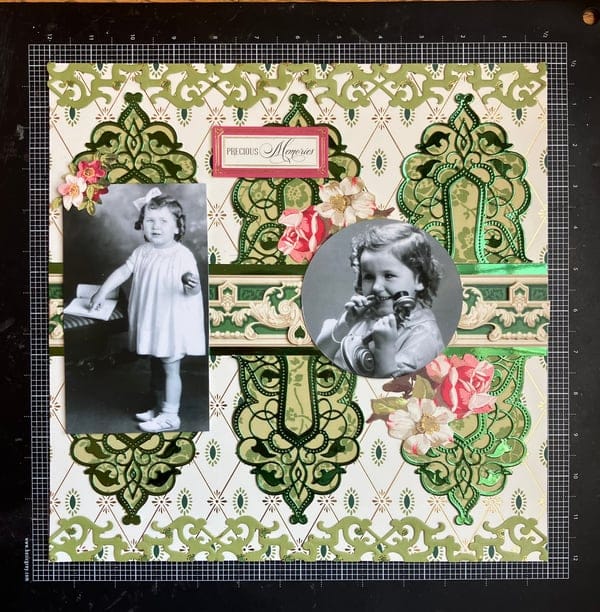 Sherry wrote, "I forgot to post my Sunday Share so here it is. The Carousel Die set is set on paper from Botanicals. I wanted the carousel to look like it was somewhere in an outdoor park."
Love the 3 different color horses on this cheerful card!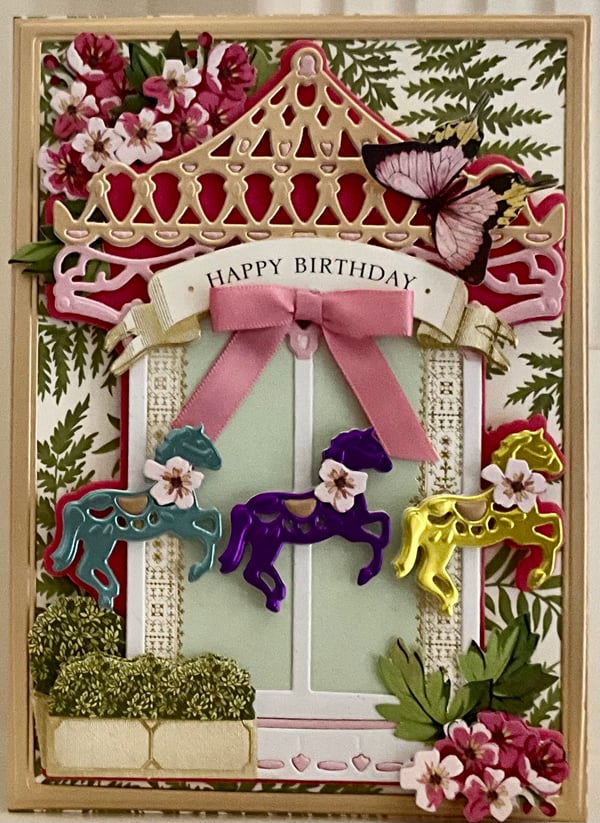 There's nothing like Craftspiration to leave you feeling inspired and enlightened. We take great pride that we are surrounded by the best of the best crafters in all the land! Continue to post your projects on our Facebook page or email them to us at RSVP@annagriffin.com to be featured. We love to show off your talents! For more wonderful crafting join us next Wednesday, July 19th for our July Finishing School Live. We have a great show planned for you! You can also watch many of our past live shows right on our website!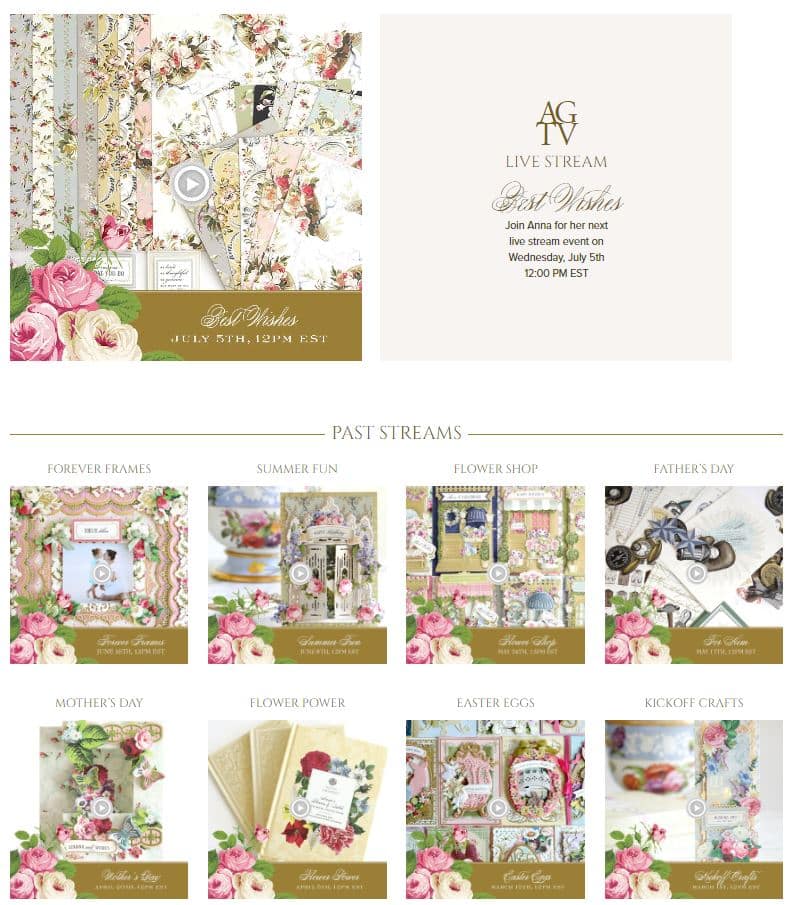 Bye for now,
Anna